Veteran Member
FS: 2.5x10" King Race Coilovers and 6x5.5 Desert Specialties Hubs
---
I have a pair of used 2.5x10" King race series coilovers for sale in good condition. Needs springs and lower spring plates. Price is $800 obo. I also have a pair of used 6x5.5 Desert Specialties hubs fits 2-1/2" spindle with 5/8" wheel studs. (No caliper, rotor, or spindle). Price is $800 obo . Located in Fontana, CA. Local Pick-up only.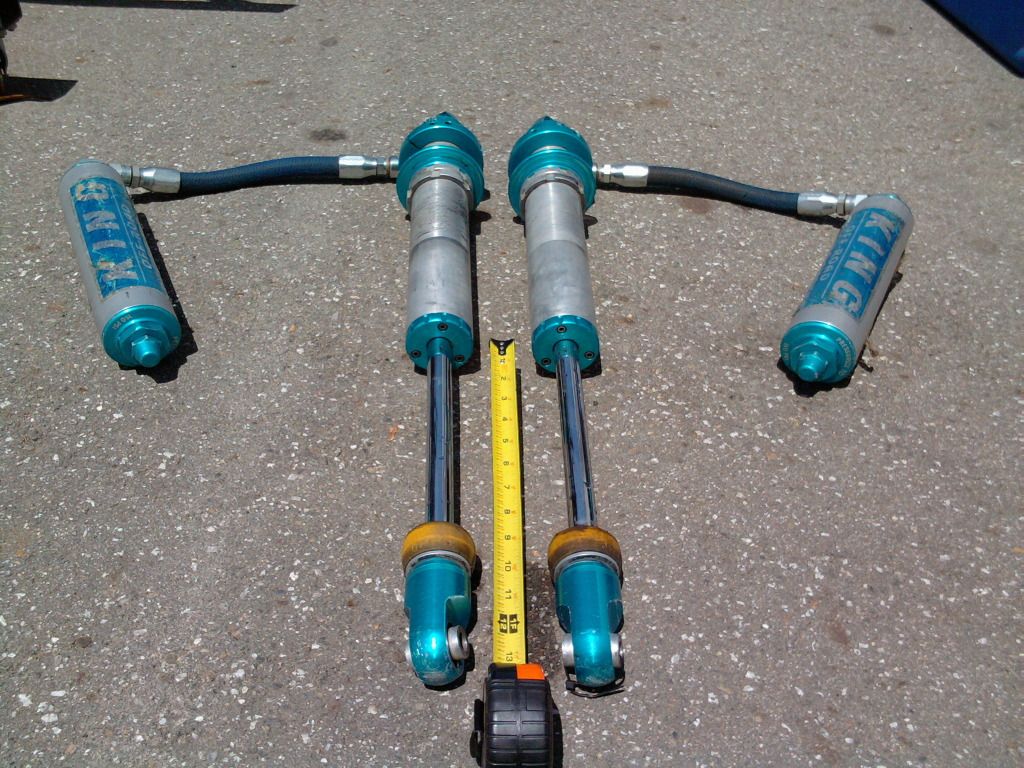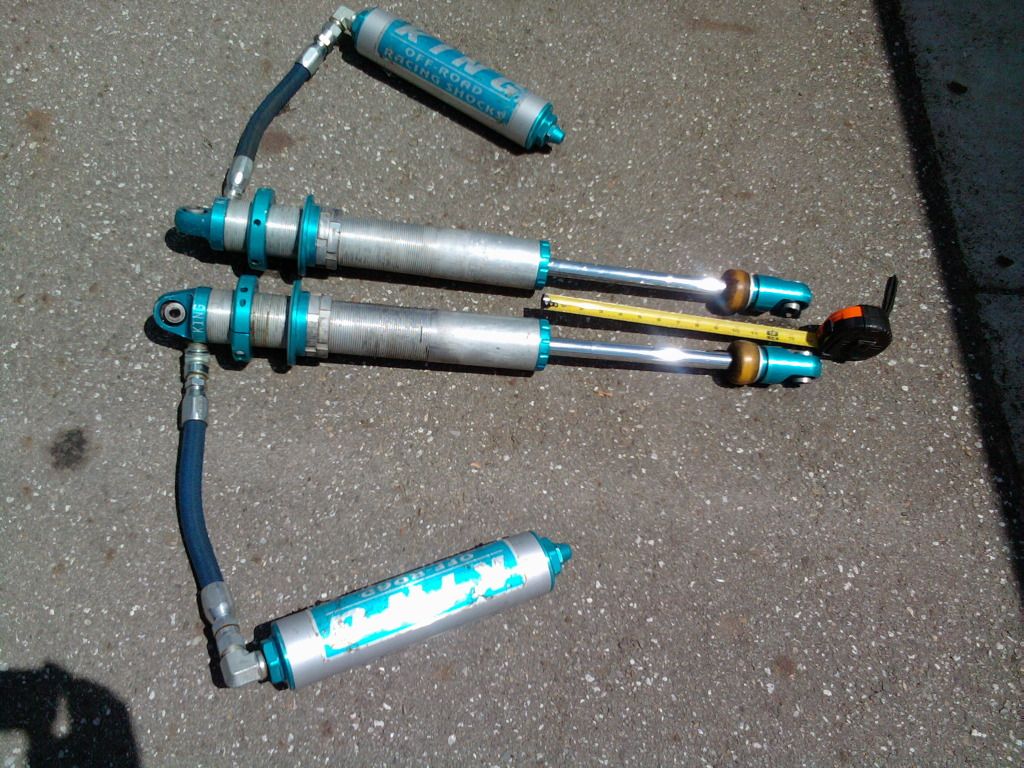 6x5.5 Desert Specialties Hubs
Veteran Member
Join Date: Sep 2005
Location: Washington
Posts: 514
800$ for 2 used coilovers without the coils or the mounting brackets? How much are those brand new?
---
1996 Tacoma 4x4 5VZFE Manual, S/C, URD Fuel Kit, 2.2 Pulley, Aquamist 2D
Senior Member
Join Date: Nov 2006
Location: Placentia, CA
Posts: 249
The coilovers are the race series which cost a lot more than the prerunner series.

Also those hubs are the same ones that came on my camburg race kit (except my dust caps say camburg not DS). I believe they make there own hubs now in house, but those are nice hubs. GLWS
---
Camburg xtreme race kit with SAW coilovers/Fox bypass, Chad McNeil 6" fenders, Glassworks hood, All Pro 50T leaf pack, 12" TC shackles, T100 rearend, 16" SAW triple bypass, 4" SAW bumps, 32 Gallon Jaz Fuel Cell, 8" Fiberwerx bedsides, BFG a/t's, 15x7 KMC Enduro's.
Veteran Member
Yes the race series are more expensive than the prerunner series and have bigger reservoirs. They are also SOLD.