IFS front crossmember solution....?
---
Problem: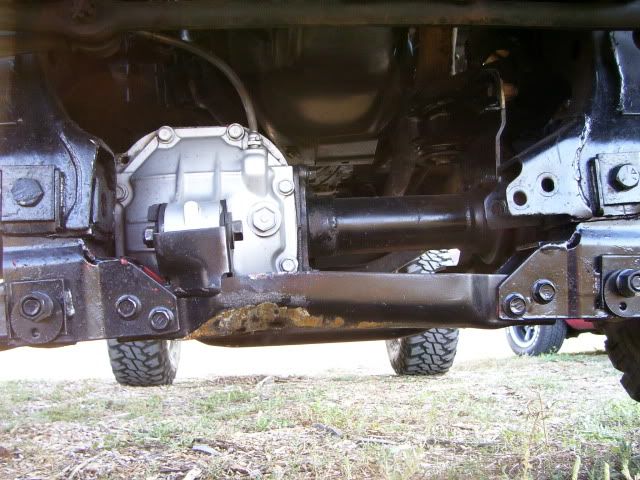 So I've been told that this doesn't happen. I guess I'm skilled.
Solution:
I've wrapped it in 1/4 inch mild steel plate. I'm pretty sure I know the problems that are going to be pointed out. (1) I've weakened the structure of the cross member by putting all of that weld on it and it is going to shear instead of bend. (2) Its not strengthened where it mounts. (3) Its going to move the weak point to another part of the suspension.
I did NOT quench the part after I was done welding (I know better than that) I'm going to let it cool over night. I was hoping you guys would have a little input on how I could make it a little stronger overall and maybe make some of the other parts of my lift stronger.... possible cross bracing like the prerunner guys.
I know the welds don't look all that great but i couldn't really see through the ARC hood that we have.
Just wanted to see what you guys thought.
Already have one of DOM and 1/4 in plate
Ill see if I can get a picture of it.
Then it sounds like bumpstops are the next thing - because I would guess the next load is going into bending the arms, breaking the balljoints, etc.
probably should put on those bump stop extensions....
Quote:
probably should put on those bump stop extensions....
???
Personally, instead of extending down the hard bumpstop, I'd put in a longer, softer one to more gradually slow things down.
alright. makes sense. ill see what i can come up with.
Veteran Member
Join Date: Dec 2006
Posts: 2,453
Crossmember looks fine, but, well, the rest of the suspension doesn't. Might want to unbend the rest of that bracket lift before going too much farther.
---
Baby Beast- Mini Truck in progress

Generation Dead
well i think that pretty obvious.