Dezert test session
---
I went out last Sunday to "test" the race truck.
Video
http://www.youtube.com/watch?v=NpFvjV9M-Wo
pics.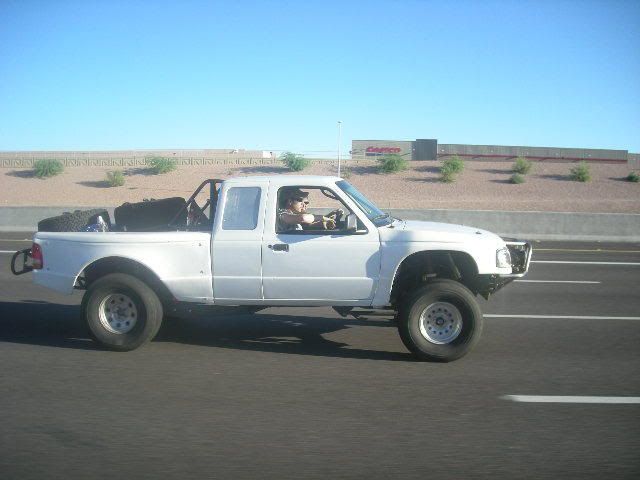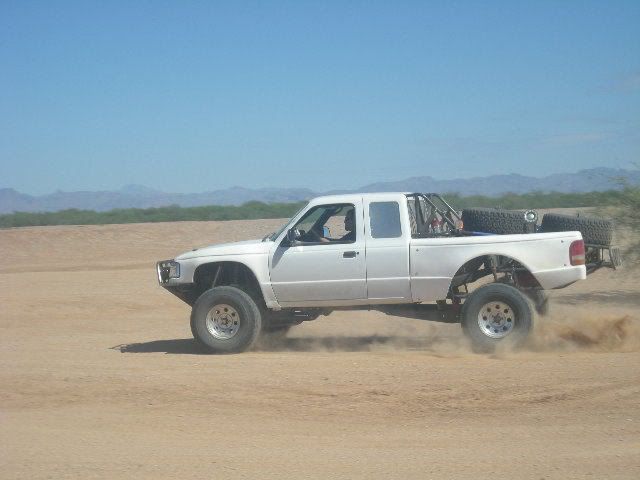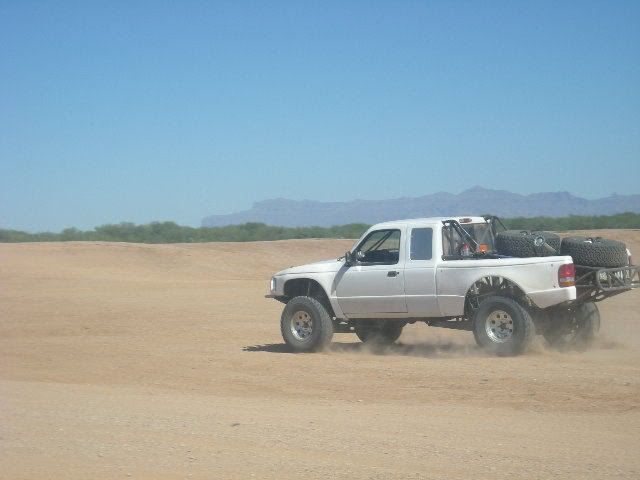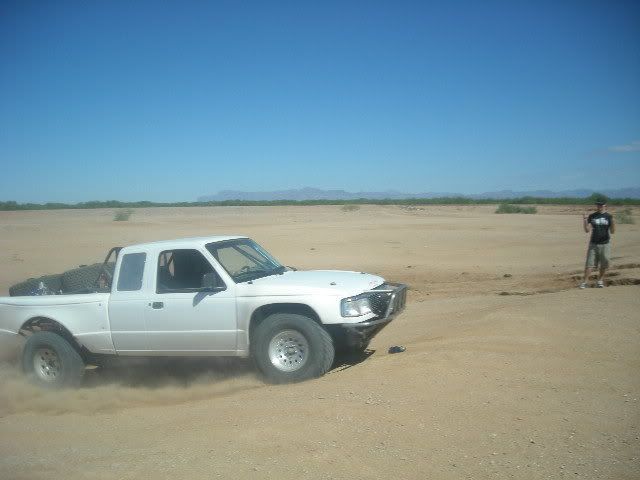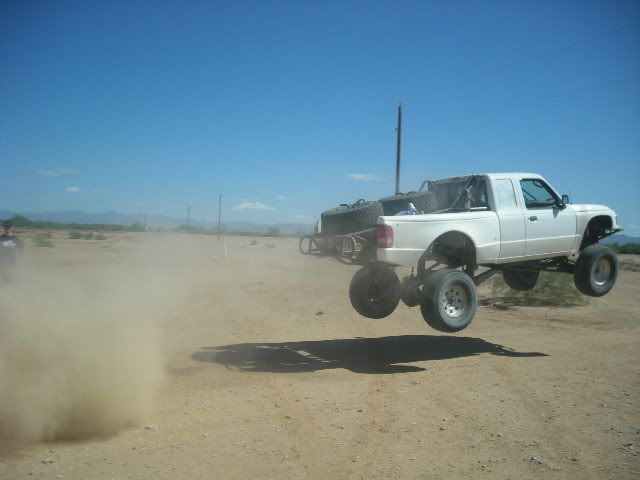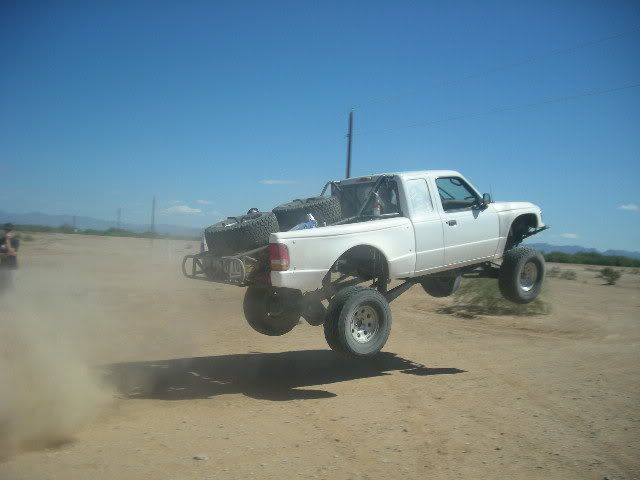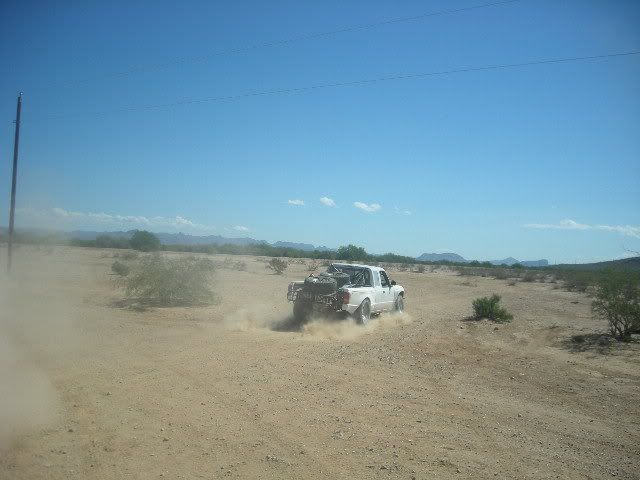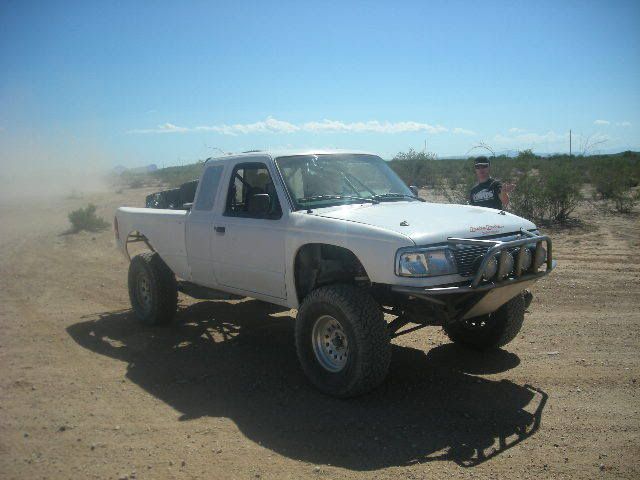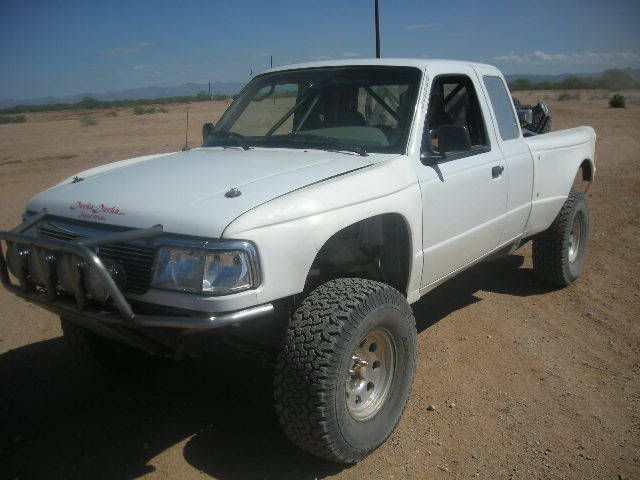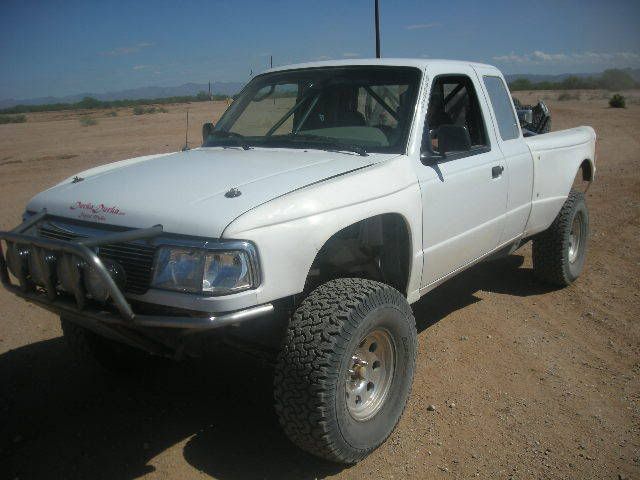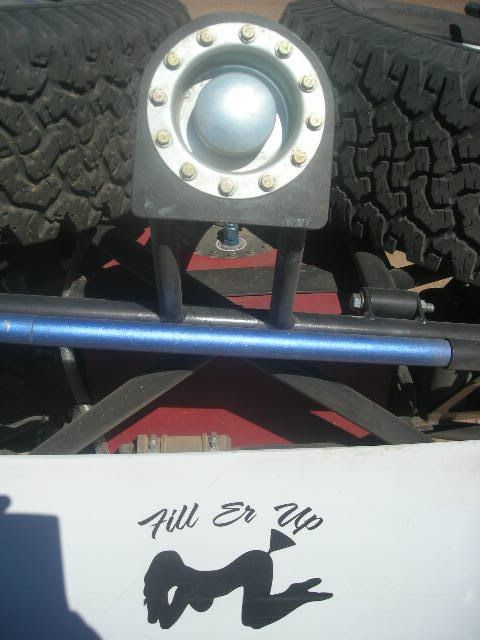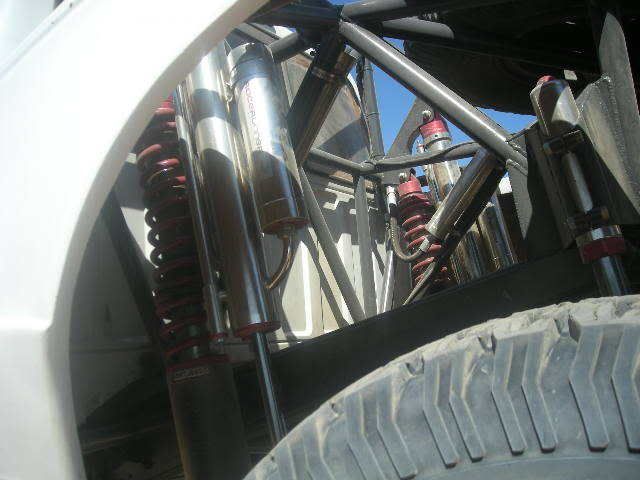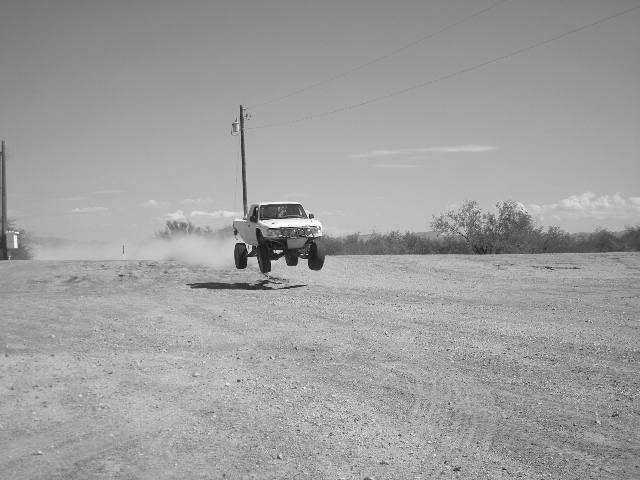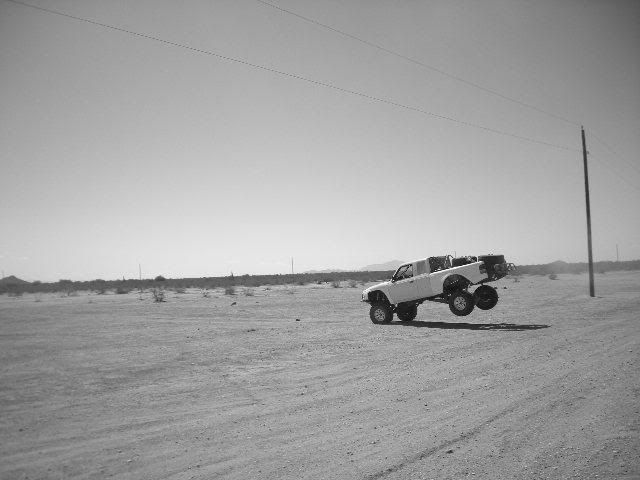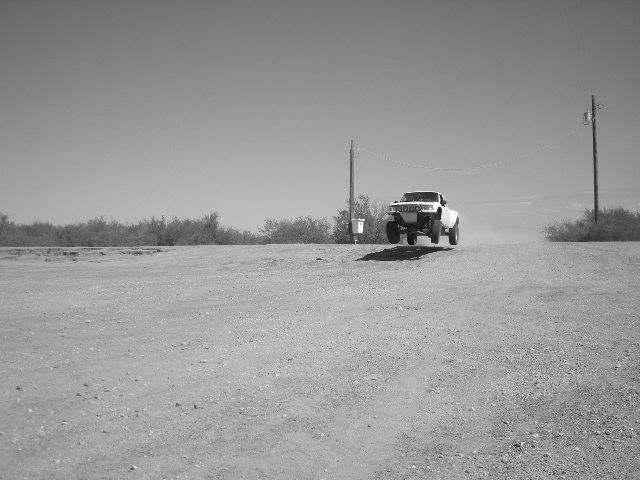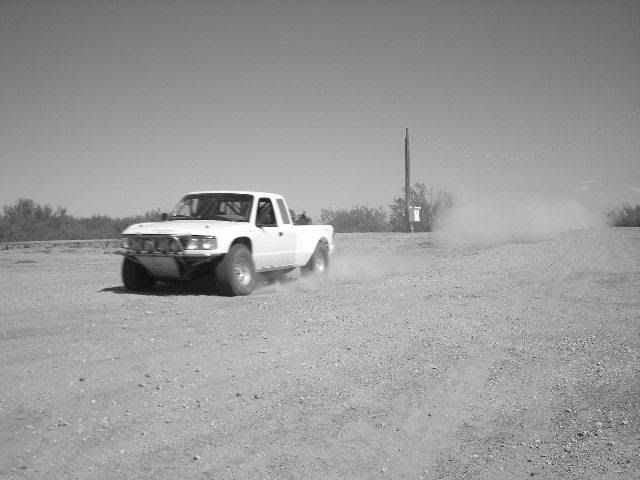 Sweet pics and vid, but what's up with all the dust, can't you see we're itrying to keep the dust down around here?
---
Sy
85 Syota, 6.0/700r4/203/300/60's/Detroits/37 PBRR's/§XX§
02 Cummins tow rig, a few goodies
High Country Renegades
Veteran Member
Join Date: Apr 2006
Location: Denver, CO
Posts: 1,866
we tried but his truck kicks up dust like we are dragging a mat behind it!
yeah man nice pics !!
---
" if i'm not grilling , then i'm out fourwheelin "
1992 Toyota 4runner v6 4x4 3.slow ( all stock ) 260k miles on original engine, gotta Love It!
2004 Toyota Tacoma 4x4 3.4 ext cab aem intake flowmaster 32's nothing special ( my baby ) RIP
2005 Nissan Altima 2.5s 4 door damn good gas mileage wifey's car
2004 GMC Yukon vortec 5.3 flowmaster 20's
gas hog like no other 12mpg chick magnet
and grocery getter
Looks good. Seems like you've got that rear suspension dialed in and it's bling(from what I can tell in the vid). I talked to Chad and will probably make the Wickenburg race to hang out.
---
Pile of crap

The endless wheeling cycle:
Build your bitch
BEAT YOUR BITCH!
Fix your bitch...
...GET SOME!

Axle Expert and Beat Your Bitch Connoisseur
Veteran Member
Join Date: Apr 2006
Location: Denver, CO
Posts: 1,866
camburg suggested some valving and its spot on. we haven't even touched the bypass tubes.


I might go to hang out too, scott (owner) will not be racing until feburary or so. His second boy is due in December.