FJ last weekend
---
Well, I never posted up pics from the Jeeps first trip to real rocks. Here they are. Only pulled the front driveshaft apart twice. Sunday went to Charouleau Gap and only pulled the front driveshaft apart once. It walked the steepest part of mini-moab(slickrock face like in moab the height of a vehicle varying from <45 degrees to ~60 degrees). SO far very happy with the rig, just gotta do something about the front driveshaft.
First line entering LW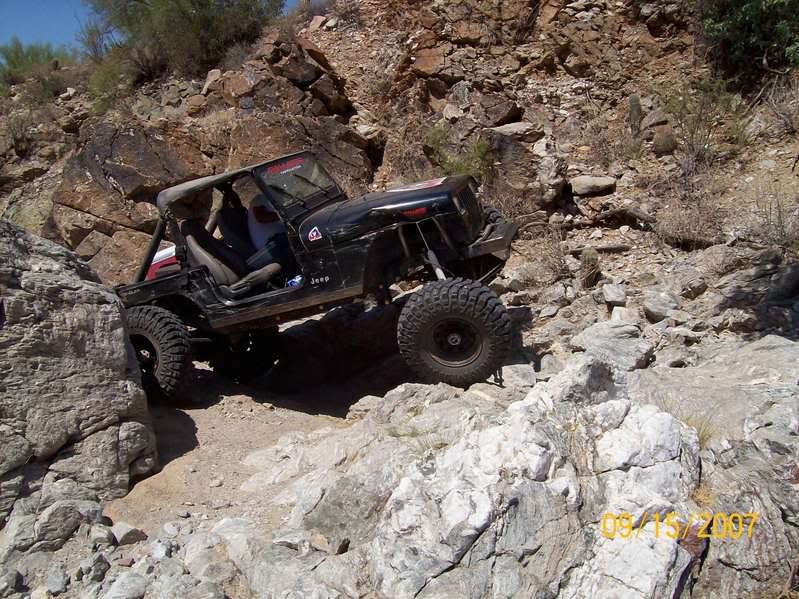 Despite being persuaded not to, I tried the crack at LW with no front locker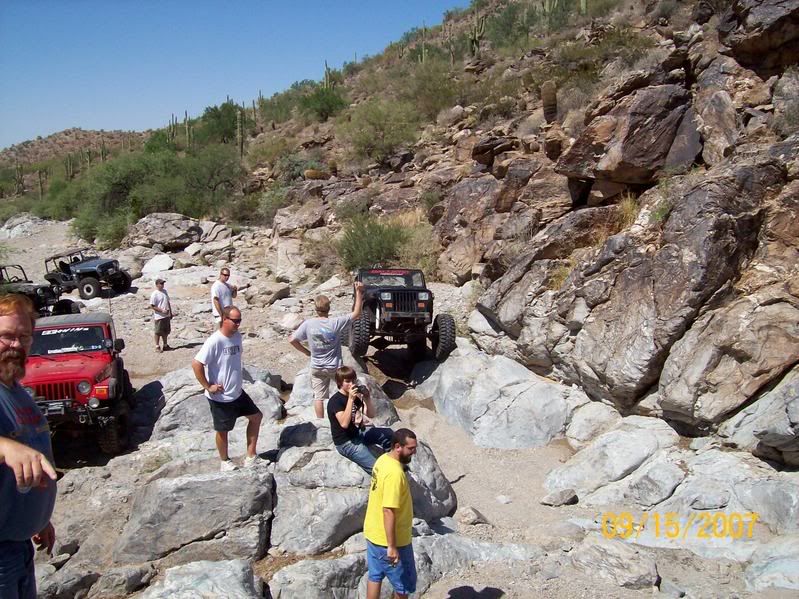 And I ended up here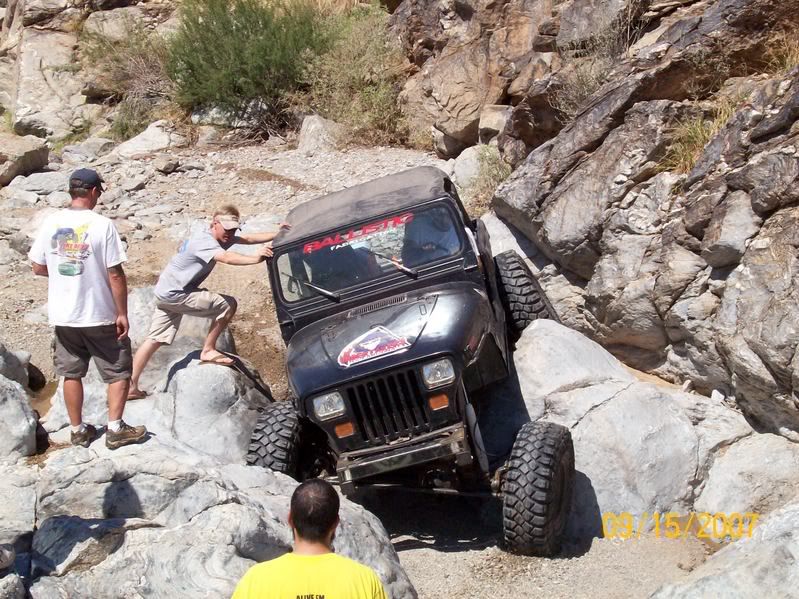 Trying to work it out, the front driveshaft pulled apart here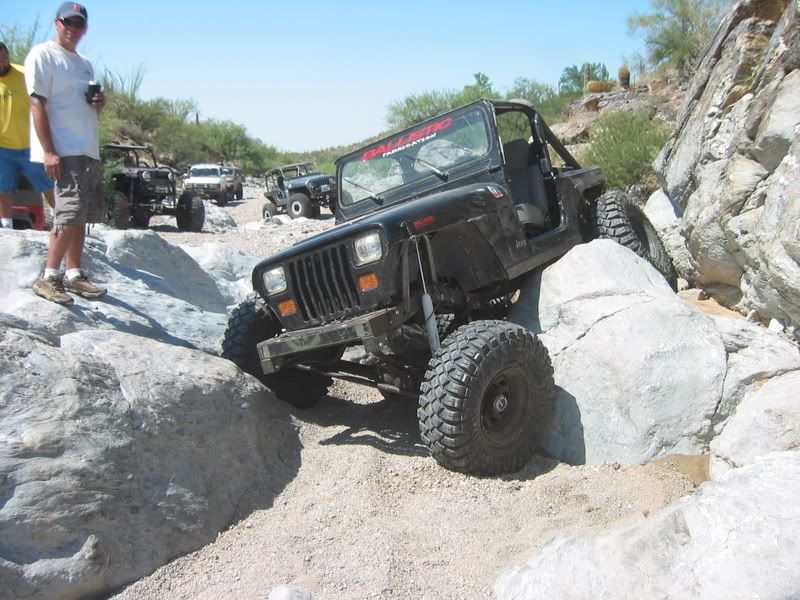 Then we hit UA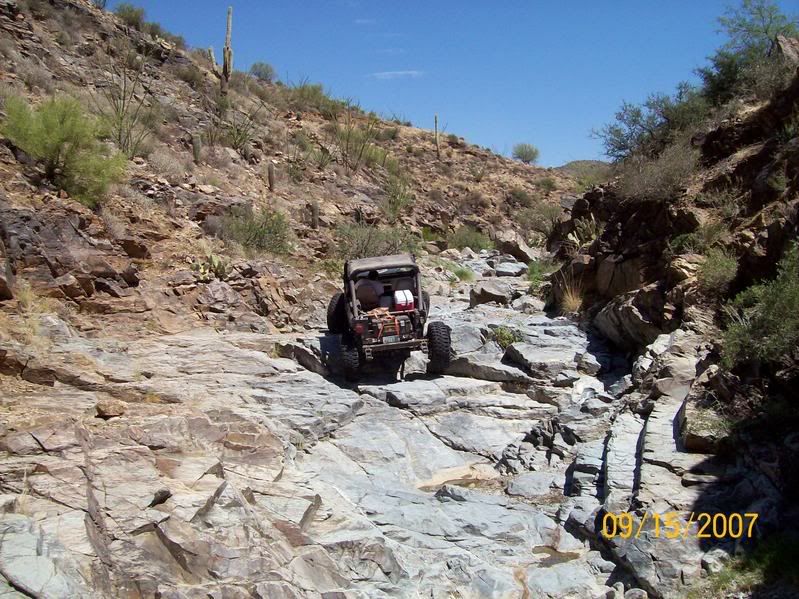 Pulled the front driveshaft apart again on this fall trying to go far right(lots of throttle and bouncing), then after a quick fix, I backed up and went up far left and it didn't even spin a tire
Oh well, it was good to flog on the rig and not have anything break too easily.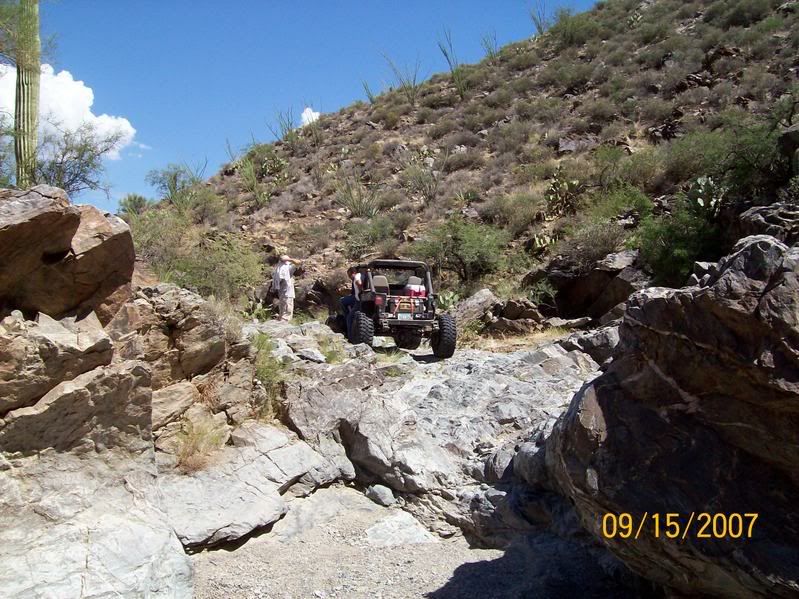 Screwing around on UAX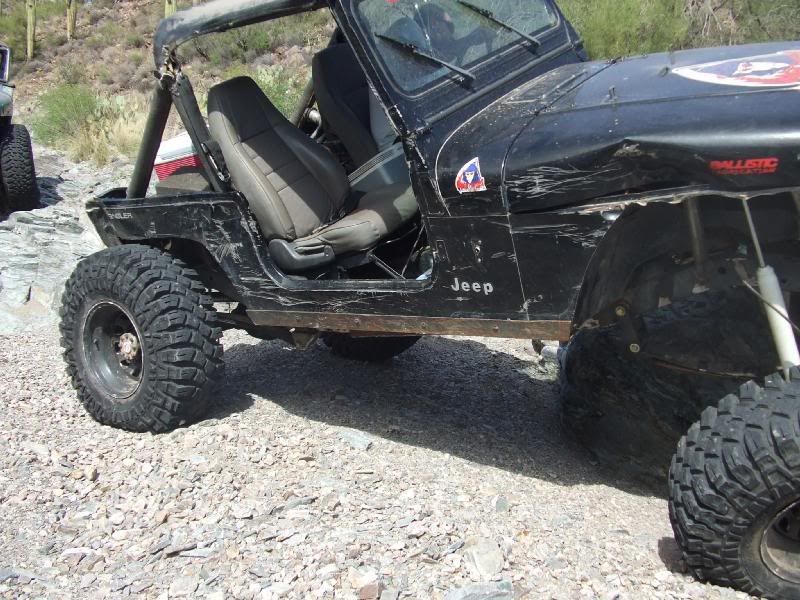 Patented poser shot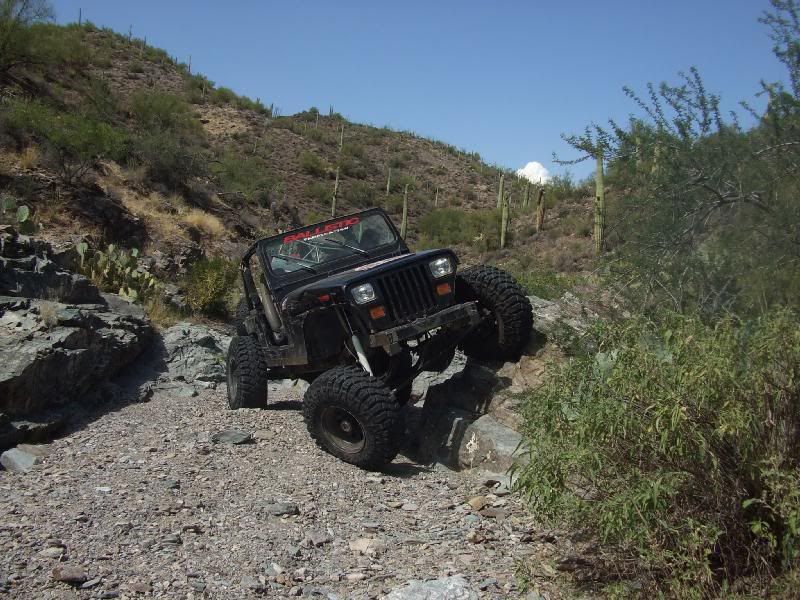 ---
Pile of crap

The endless wheeling cycle:
Build your bitch
BEAT YOUR BITCH!
Fix your bitch...
...GET SOME!

Axle Expert and Beat Your Bitch Connoisseur
rig looks bad ass Miller,now come out to TM with me damn it!
---
AZ Undertakers
Quote:
rig looks bad ass Miller,now come out to TM with me damn it!
Soon enough. You might have to meet me in FJ a few times before that though. Gotta get a trailer and do a little work to my Suburban/towrig. Here's pics of the "towrig". 1st pic you can see mini-moab. Took the Jeep up the part a ways past the Suburban. The rig has an 8-lug D44 front, 14 bolt full float rear, locked front(used to be locked rear too), 5" lift, 37" Swampers SSR's on 17's, built 350, TH350 auto, np205 t-case, and other good stuff.
---
Pile of crap

The endless wheeling cycle:
Build your bitch
BEAT YOUR BITCH!
Fix your bitch...
...GET SOME!

Axle Expert and Beat Your Bitch Connoisseur