Veteran Member
Join Date: Jun 2006
Location: Little Rock, AR
Posts: 1,896
Eagle Alloy Series 143 15x8
---
I need to get rid of these wheels. They came with the tires I just bought, but I'm gonna put those on my beadlocks. There is a small amount of rash on one wheel, but it's not bad. Asking $250, but will listen to reasonable offers too.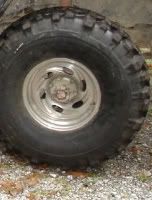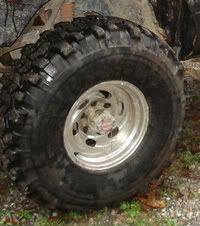 Newbie
Join Date: Jun 2007
Location: White Hall, Ar
Posts: 11
Do you still have these
---
Owning a Dodge is like a kiss from your sister....

Nice and all but not what you really wanted!
Veteran Member
Join Date: Jun 2006
Location: Little Rock, AR
Posts: 1,896
Quote:
Do you still have these
Sorry.. I actually ended up trading them off for babysitting services a while back. I guess I could've updated the post.