Member
Join Date: Oct 2010
Location: Riverside,CA
Posts: 49
New from Riverside
---
Hey everone, names Dennis. Recently moved here in riverside, looking for some more wheeling buddys. I have a 2001 dbl cabe Tacoma. With dana 44 front, and ford 9" rear, radius arm set up, and all locked up, on 35 km2s. Im ready to go lets do this!! Dont know of to many spots to wheel, so looking to jion you guys on yo trails!!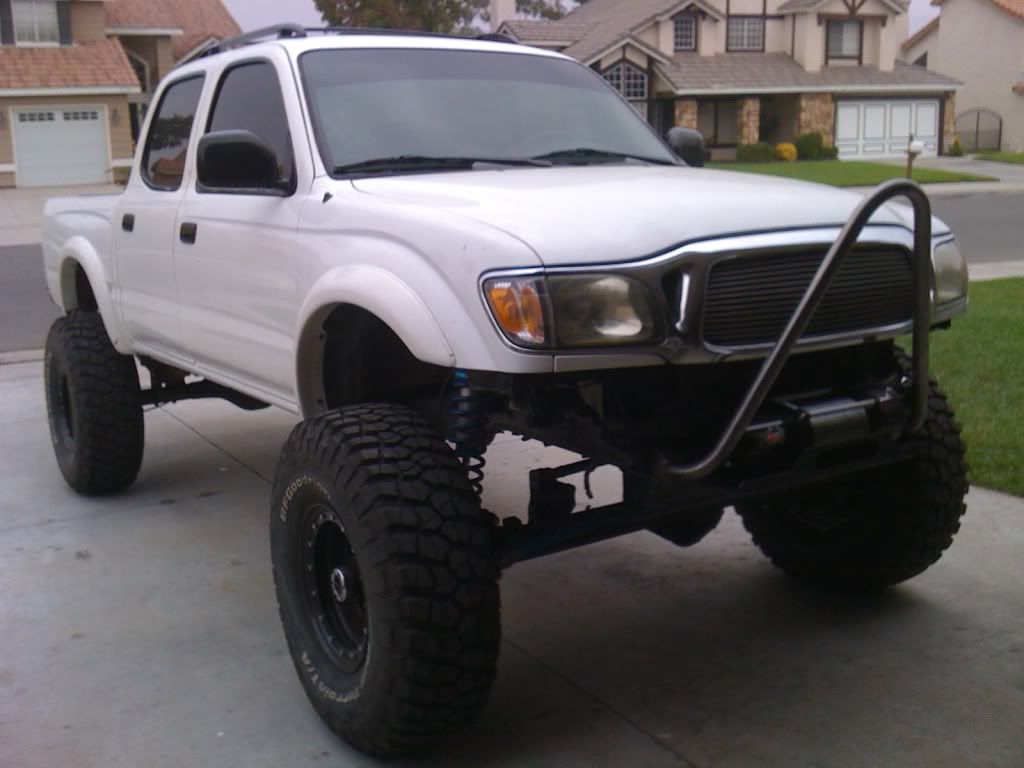 Veteran Member
Join Date: Oct 2009
Location: Vista, Ca
Posts: 1,445
Welcome from Ontario.

Keep your eyes posted in the "Plan a trail run" section.
Member Dismemberer
Join Date: Dec 2004
Location: SoCal
Posts: 17,698
Welcome aboard.
Yup, I know that truck very well. You're the guy by Camino Real and Whitney. It's good to see you here. It was very cool to see your progress week by week. The truck looks great and I hope to see it in action sometime soon. See you out on the trails!