Cracked floorboard, need a welder in the IE *PICS*
---
Hey Guys-
Does anyone in the IE have a welder? My floorboard is cracked and I need to sow it back up. I'm going across the Mojave in two weeks with a few water crossing and I don't need water in the cab. I'd be willing to trade a 12 pack for a quick weld job.
Thanks.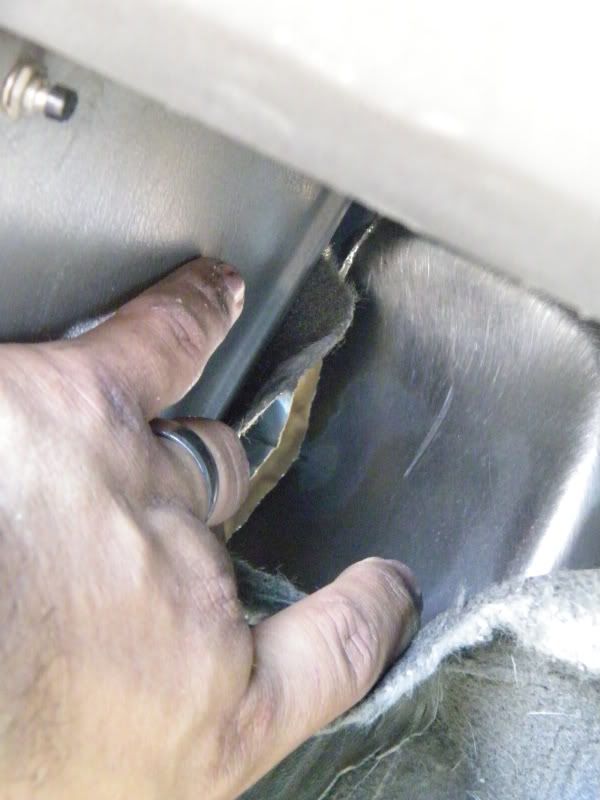 ---
DADDY'S TRUCK
---------------
2001 PreRunner
SAW 2.0
All Pro Leafs
Fox 10" RR Shocks
All Pro Rear Bumper
Frontline Fab Front Bumper
ProComp 51 Series
Revenge-Fab Sliders
Daddy's Bed Bar
Icom V8000 w/ Larsen NMO150BK
wish u were up here. id burn it back together for ya. for now get it back together, but when u have time plate over it a few inches on each side to disperse the load so it doesnt just crack along the new welds
---
Never make your passion your occupation. it will loose it's luster and become work. that's why i never wanted to become a gynecologist!
1997 toyota 4 runner. lc coils and donahoe coils goin on soon with 255 75 17 brk km's on titan rims
dang John...stop kicking the pedal so hard. Haha jk

go 3rz!
---
02 2.7 D Cab aka "Stuck Machine"
32's, lifted

00 R6 "Blue Devil" for sale
Faster than your R1
Veteran Member
Join Date: Sep 2008
Location: SoCal, IE
Posts: 1,343
Quote:
dang John...stop kicking the pedal so hard. Haha jk

go 3rz!
It's my fat ass leg that's doing all the damage.
---
DADDY'S TRUCK
---------------
2001 PreRunner
SAW 2.0
All Pro Leafs
Fox 10" RR Shocks
All Pro Rear Bumper
Frontline Fab Front Bumper
ProComp 51 Series
Revenge-Fab Sliders
Daddy's Bed Bar
Icom V8000 w/ Larsen NMO150BK