2010 New years in Ocotillo Wells
---
Since MikeDwebwheeleriswhoibe
thinks that Sparky is the only one witha camera im posting up my lame pictures and new years story..
Quote:
Looks like it was fun. I'm starting to think you (sparky) were the only one with a a camera during the holidays...
Some of you may remember I got a Yamaha 125 for christmas, So I packed up the truck and headed for the desert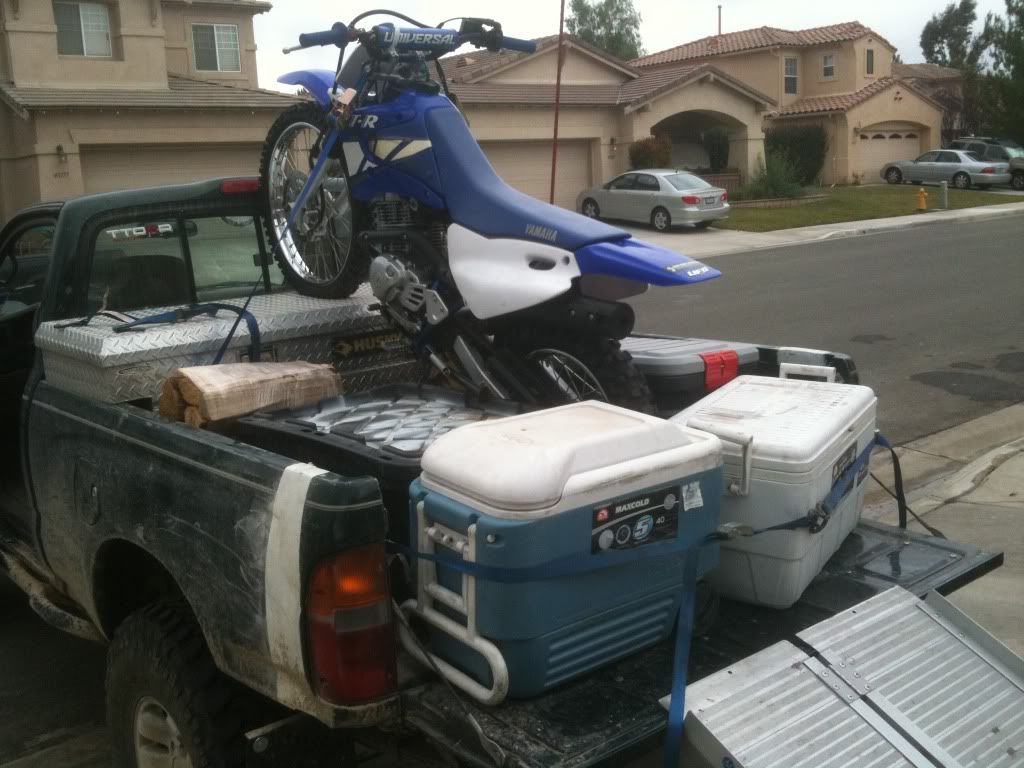 Got out to Ocotillo on the 30th and decided because of wind I'll just sleep in the truck. Well after everyone passed out that night I decided to take a joy ride and go sleep at the top of a hill. It was a good idea for the most part, except my battery sucks and I forgot to turn off the tunes before I crashed out. You can see camp in the backround :
A more open shot :
And from the bottom: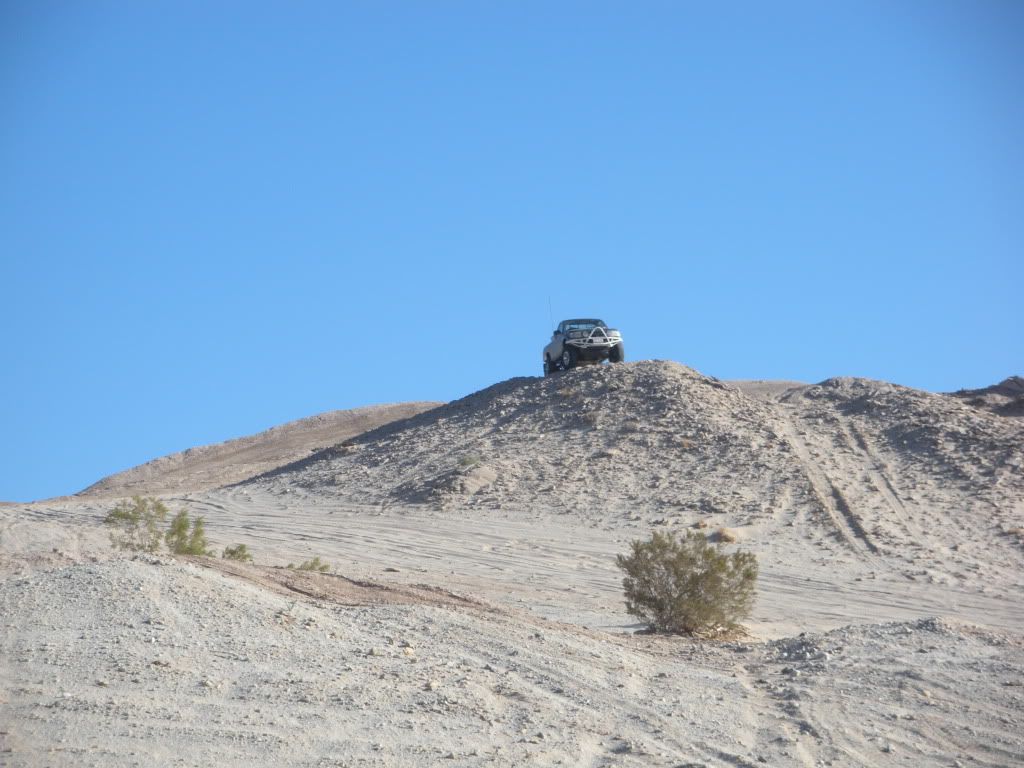 Thankfully one of the guys from camp was just on the other side of one of those hills and was able to jump start me
Another camp close by did this at midnight: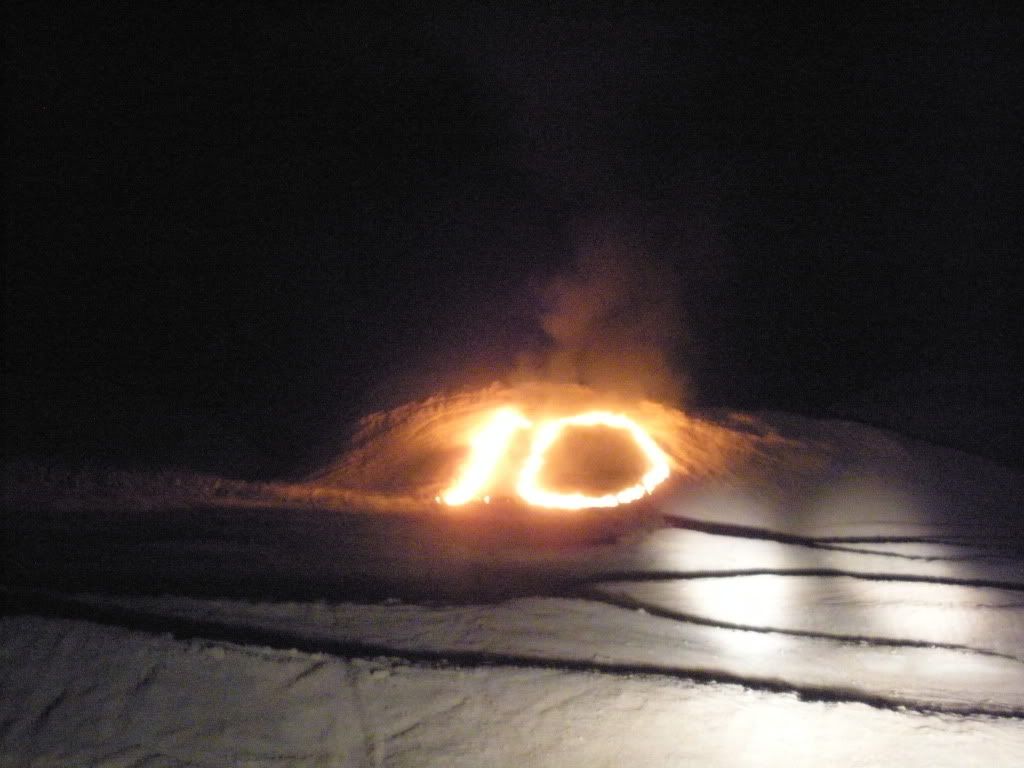 And I'm sure we all remember the sunset on the 1st
Later that night we had a feast of gods : Swordfish, Ahi tuna, Crab legs, Pork, Tri tip, Baked patatoes, and a whole lot of other stuff.
While in the desert my Jeeper best friend Katie mobbed up the Taco a bit, And almost rolled it on a wayyy off camber hill. No pics though.
Umm that's about all I got, Pretty fun and successful trip with no carnage. Can't ask for much more
Since were on the subject of me and the dirtbike I spent some time in wildomar today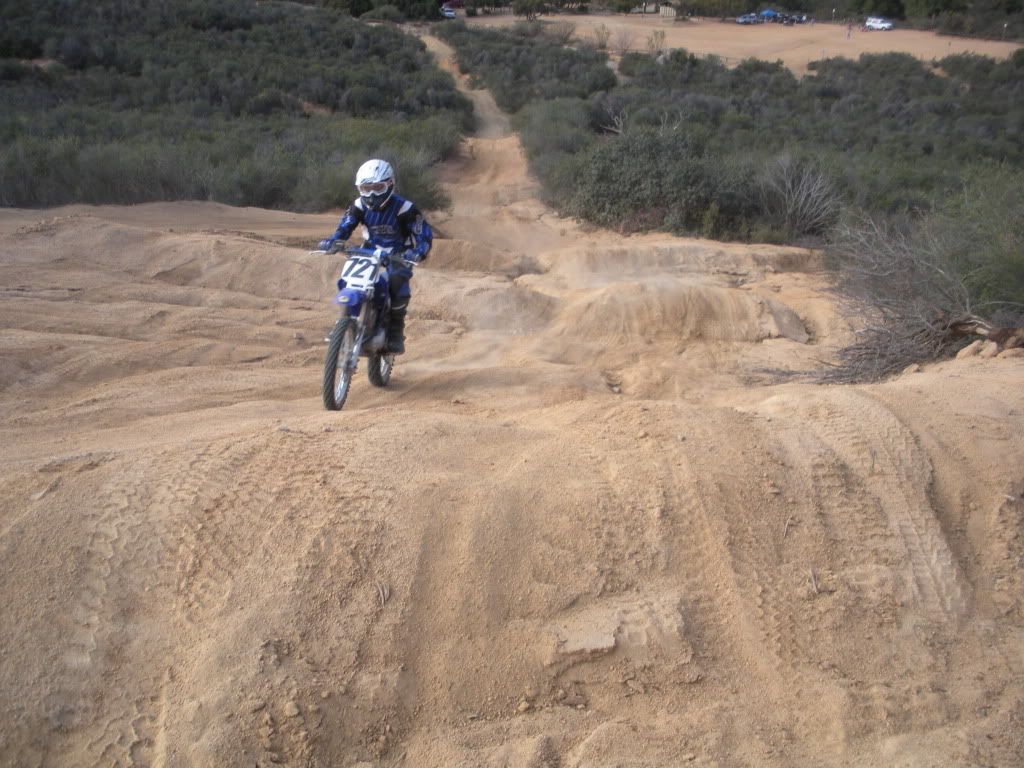 Chicks dig body damage :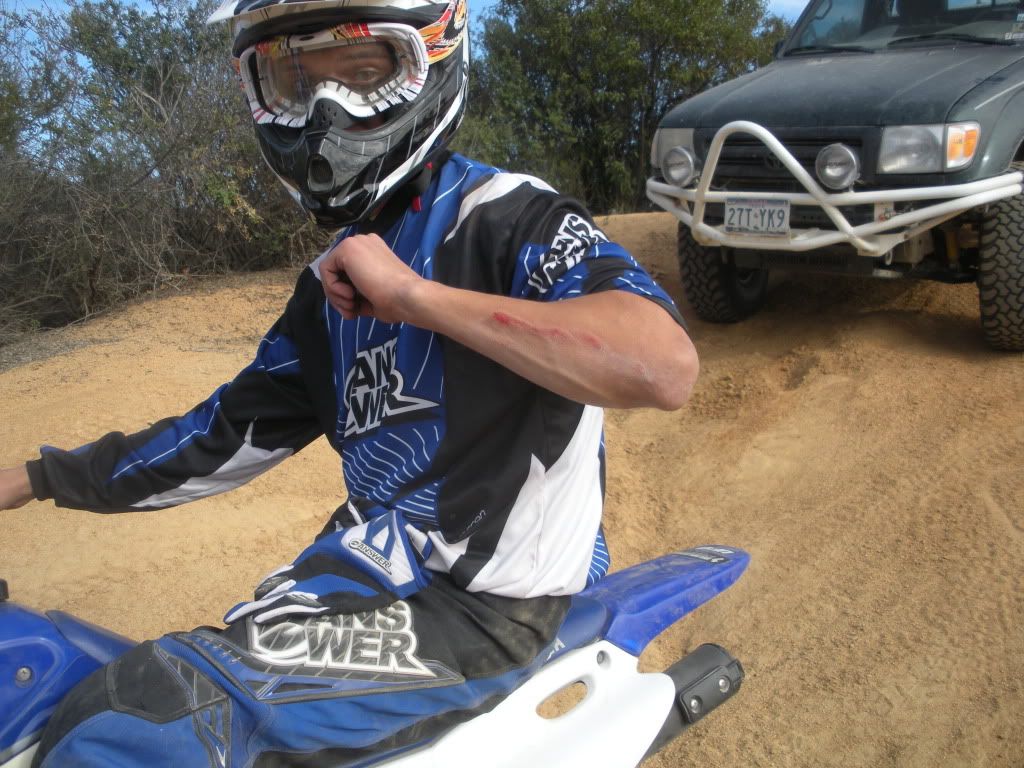 Along with that minor gash I have a torn ligament in my right wrist.