Senior Member
Join Date: Nov 2011
Location: cottonwood CA
Posts: 252
Fun in the snow
---
Played in the snow over the weekend, was pretty warm day so the snow started melting by the time we turned around...took a long time to get out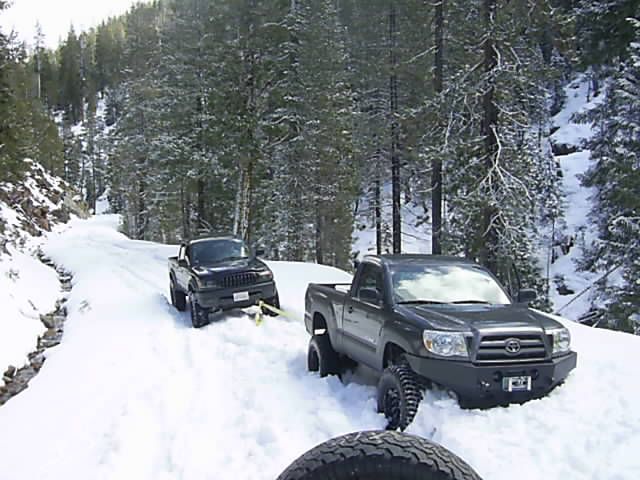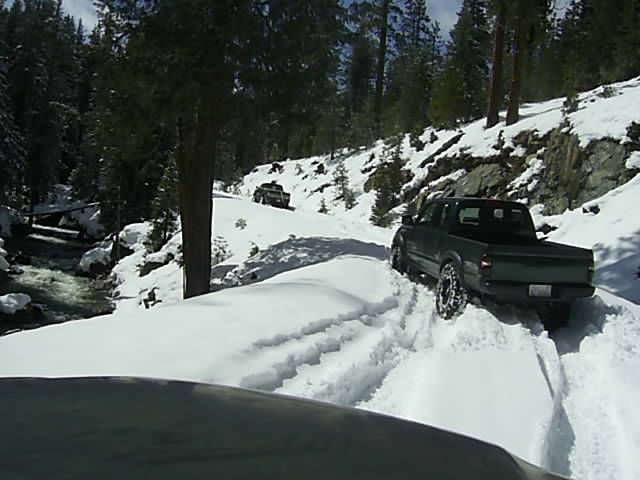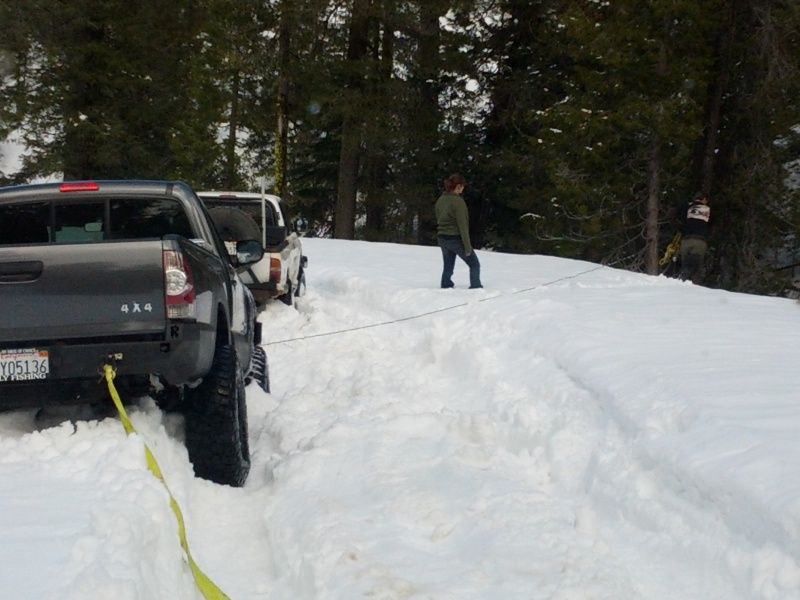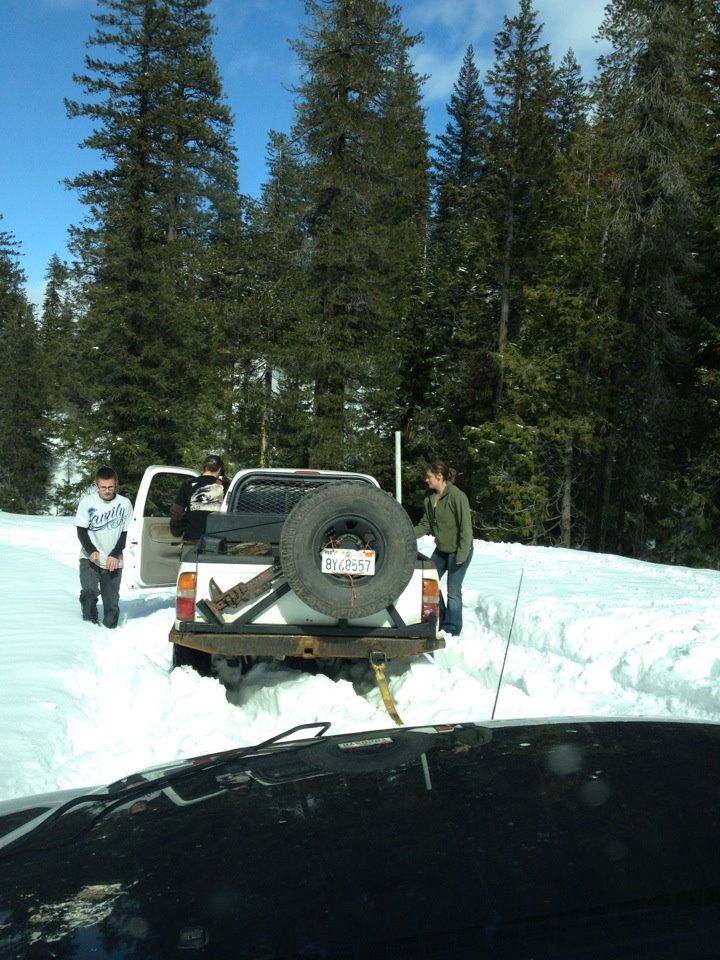 I got the most stuck the most often...first time I've been cursing my 10.50's
---
01 turd. all pro 3 inch, 33's, homemade everything, Aussie front locker. - dead and chopped the fuck up.

Another 01 turd, 3" puck/block lift,285s, grey wire/2lo mod. Some steel bolted on. Eventual 1 ton and links build

84 std cab 22r POS. home brewed sliders and bumpers, cage, walk through cab. 63's/RUF .elocker rear/Aussie front, 5.29s. 4.7. 35 km2s.