Got a New Rig!!!!!
---
Can't afford the real thing so i got me a Mini-Crawler..
Losi Mini Cralwer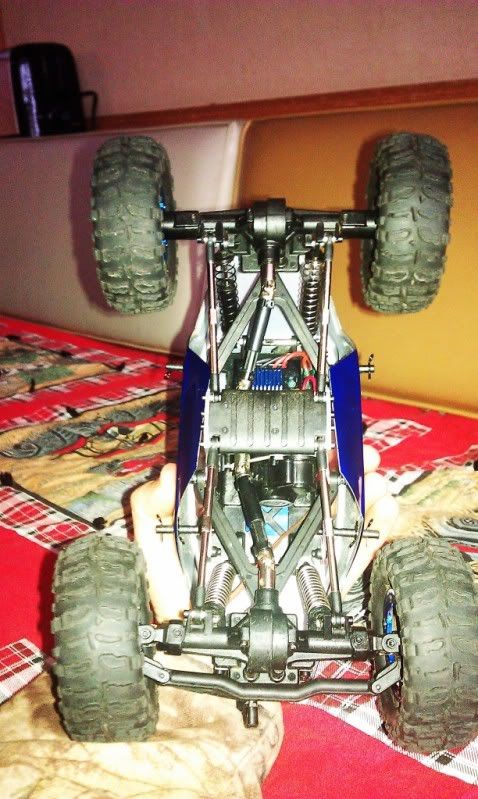 can't do any real big or exspensive mods right now like full size servos or anything but did order a bunch of small parts.
Ordered a bunch of stuff Hot Racing items
HR Carbon fiber chassis plates
HR 30 degree suspension links
HR alum drag link
HR alum skid/bumper
HR alum belly pan & skid
HR alum F&R Knuckle & hubs
HR steel drive shafts
HR 6x58MM links (going to use them for chassi braces since i'm removing the battery tray)
maybe in near future:
front axle that can be used for rear steer
Integy steel cage or grappler Tacoma looking body (Not sure which direction i want to go yet)
Taking battery plate out and move the receiver on front axle behind skid/bumper & battery over the rear axle. Lowers the CG and puts weight on the axles to get better grip.
painted wheels black & rings primer grey.
far future if i was to keep it for awhile.
Replace the ESC & battery pack for lipos and change out the mini servos for fullsize..
We will see how it does next time we get together
---
02 Tundra AC V8 4x4(Tow-Rig) 3"C/O's, TG Sliders, 1"B.L, ARB Bumper, XRC8 winch,Brake upgrade, 03-06 coversion+more
92 4Runner 4x4 (SOLD)
98 Taco 4x4 (SOLD)
85 4Runner#2 4x4 (SOLD)
07 FJ Cruiser 4x4 (SOLD)
85 4Runner#1 4x4(SOLD)
---
Last edited by TacoManny98; 12-27-2011 at

12:12 PM

.
Cool. I always had fun with those things.
---
07 red 4x4
cool. im waiting for my Wraith to get here, hopefully tomorrow!
---
"Rock Pimp" SXOR Buggy- 347 Stroker, 1 tons, stickies, rear engine I do dumb things.
STITCH - Come and Take it!
Join Date: Nov 2005
Location: The country of TEXAS!
Posts: 9,051
Sweet, you will have fun with that toy!
---
Ciao! - - Nathan
South Central-TTORA Regional Director of TX, AR, MO, KS & OK.
The "UN"-Official TTORA Welcomer
STITCH - '01 Tacoma DCab (some mods - click here)
'00 BMW Z3 (more mods) + '12 MINI Countryman ALL4 (NO mods)
Have fun and do not wheel alone.
Quote:
i have to say i'd like to be the first person to jack off on your garage floor....
www.Z3POWER.net
TTORA Member since Nov 18, 2005 - - TLCA Member since June 4, 2008 - - EX-PO Member since Nov 18, 2005
lets wheel manny
my wraith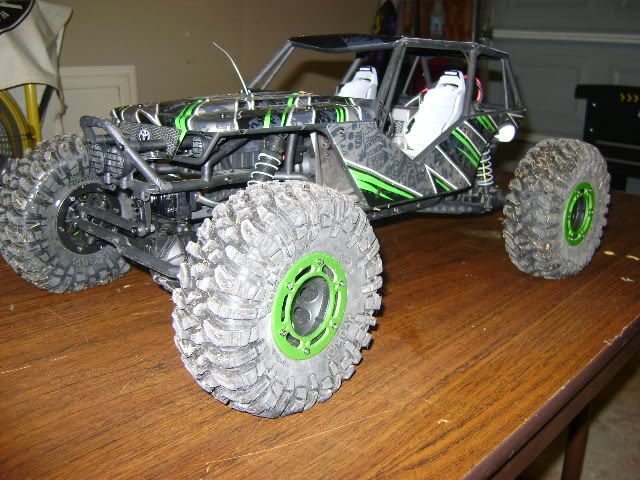 my F-toy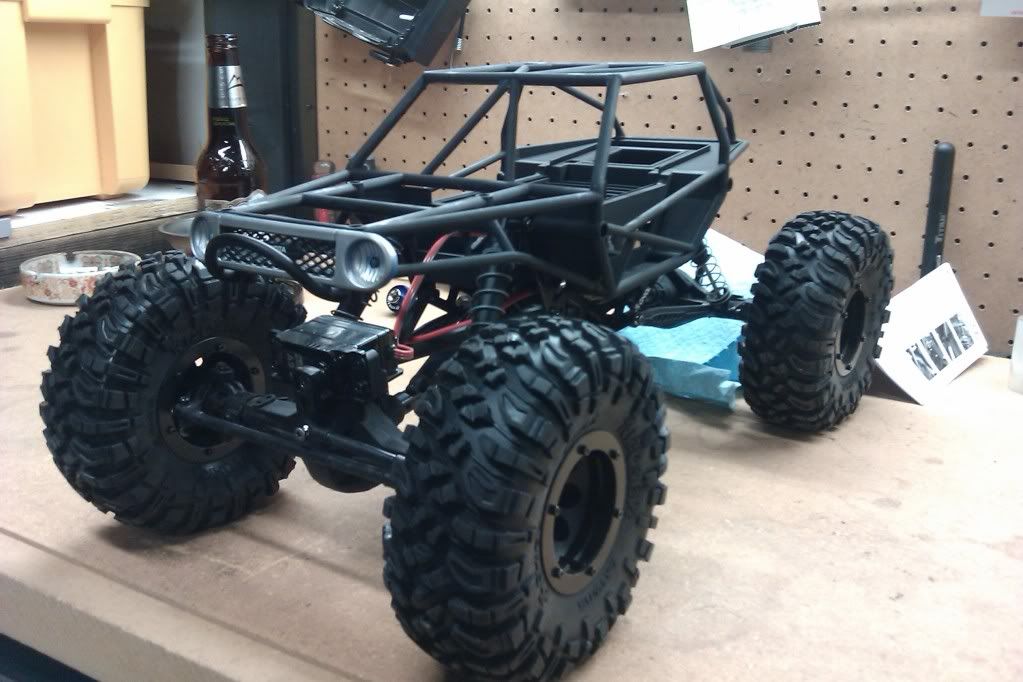 ---
Mr.YUK 85 runner


82 go cart-sold
86 bmx haro bike-stolen at corner store
83 huffy bike-pink with basket and banana seat
79 ugo turbo-sold
84 F-toy- under construction
02 firebird-sold
99 Tacoma- wanabe
91 chevy beretta-sold
71 ford pinto-blown up
86 toyota 4 runner-repo
01 toyota tacoma-sold
05 suzuki gsxr-sold
86 porsche targa-stolen
70 amc gremlin-bright light
57 chevy -rusted junk
79 hilux pu first car in highschool-traded
95 Chevy dually 454-tow rig
---cause people give me shit about my vehicle history-----