got a new dog
---
got a new coon dog yesterday afternoon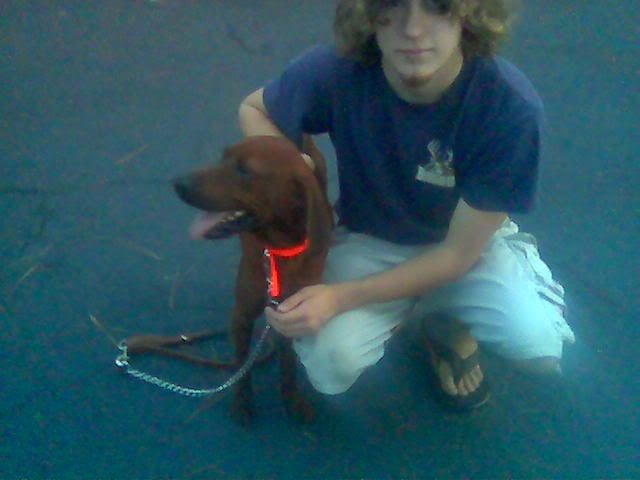 his name is buddy and he is a 14 month old ukc registered redbone.
here is his pedigree,
GRCH PR SIDEARM KAJUN KETCHUP
GRCH PR COREY'S SIDEARM RED REBA
GRCH PR SIDEARM EASY MONEY
GRCH PR SIDEARM RED REBA
GRCH PR TREE RIZIN SIDEARM RED RUGER
CH PR TRAILYN SIDEARM VIXEN
PR HART'S SCUFFELTOWN JAKE
PR MINTER'S BUDDY
PR HART'S SIDEARM CASSIE
FCH NITECH GRCH PR REDBRUSH SIDEARM THUNDER
NITECH CH PR BOTTORFF'S REDBRUSH RED QUEEN
GRCH PR SIDEARM BARE NECESSITIES
CH PR SIDEARM WARRIOR PRINCESS
NITECH PR BOOGAARD'S RED HOT ROCKET
PR BOTTORFF'S RAMBLIN RED PRINCESS
ill get better pics this afternoon or this weekend.
---
RIP
Quote:
You're a fuckin idiot
Project:
what's left of a 1990 4runner
DD/tow rig:
1999 dodge 1500.... My gas saver
---
Last edited by HillBilly_Young01; 10-19-2006 at

08:21 AM

.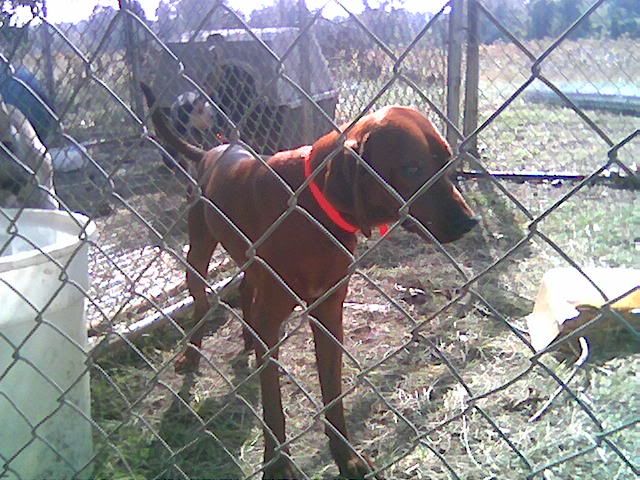 thats a nother pic of him
---
RIP
Quote:
You're a fuckin idiot
Project:
what's left of a 1990 4runner
DD/tow rig:
1999 dodge 1500.... My gas saver