So Aussie and I ran up to Ealge Lakes again to pick up what was suposta be a huge mess we left. Suprise, suprise, nothing left was from us. We did pick up whatever the stuff was next to the bushes, and several cans and bottles.
Pic: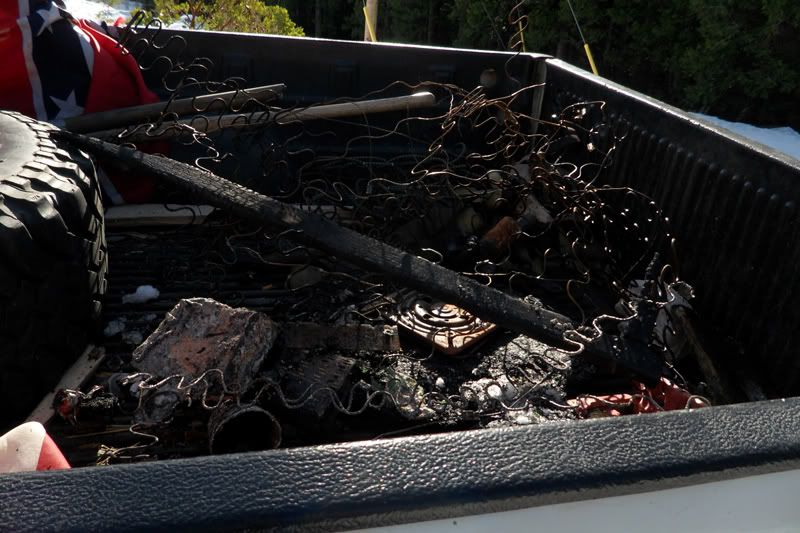 However, the fun really began just before the staging area. The trail was blocked by a coroner truck.... we're thinking, great someone is dead. Nope, it was the search and reascue guys doing training. Now, if you want to take a different spin on it, the S&R Jeep Commander that was stuck could be considered dead.
Pics: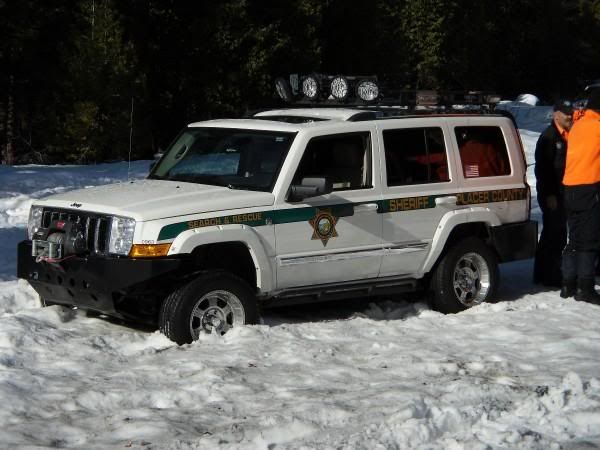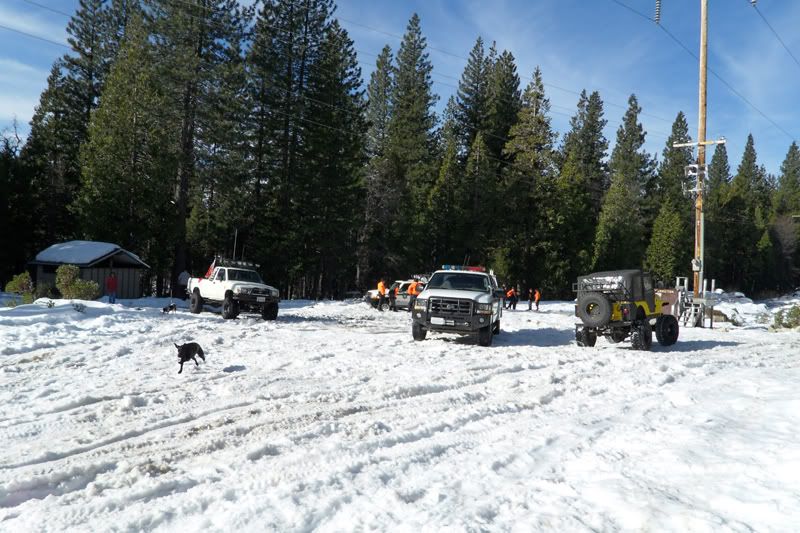 So after we sit back and watch, and S&R leaves, we spot a minivan coming up the trail..... Jeeze, neither one of us could believe what we were seeing. After about 5 minutes of watching this van dig the tires deeper and deeper, we decide to help: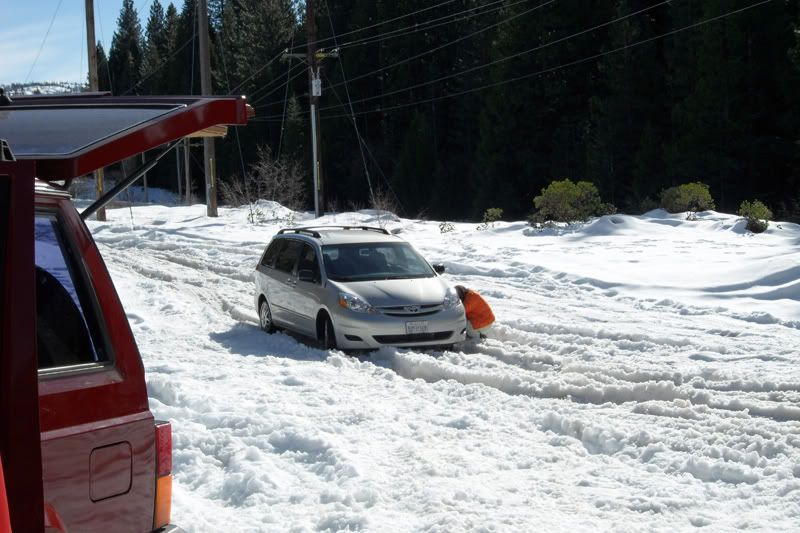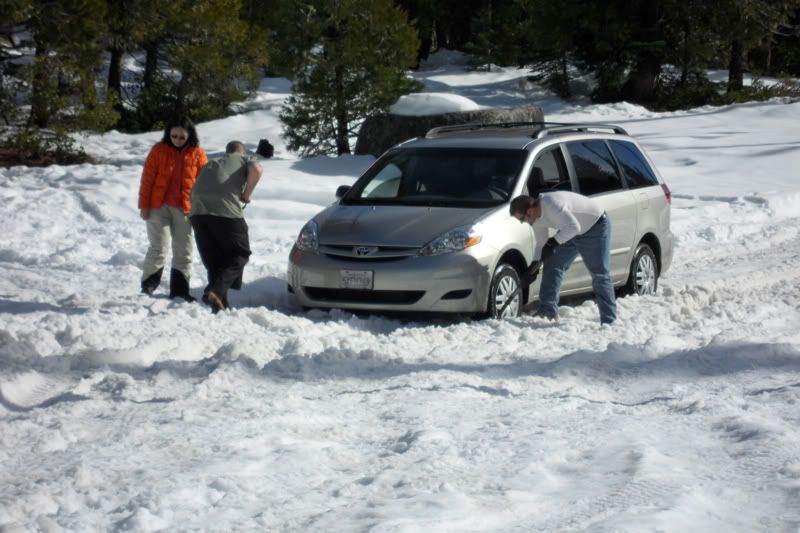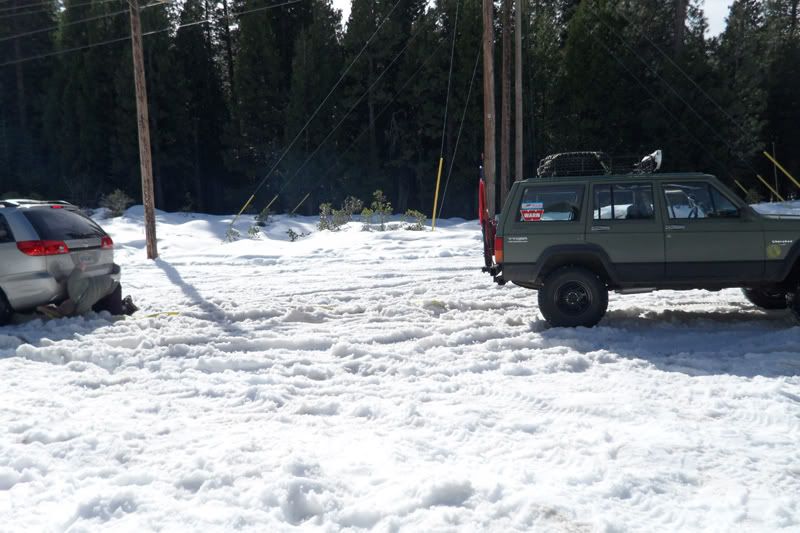 Unfortunately, i dont have any pics, but i ended up having to winch her out, not once but twice. After the first pull, she went right back into a hole and i had to pull her back farther.
By the time we got her out, Aussie and I were dead tired (trying to push a minivan for an hour aint easy)
Now, were out and on our way, and fearless leader decided to play in the snow bank. LMAO, i wish i would have had pics, but he almost pulled a Kevin, the snow got the better of him at 15 mph and both passanger tires were up in the air, but he got lucky and managed to turn his wheels enough to keep the truck upright. i though he was going over, and the only though in my head was "great were going to have to pick up garbage twice"
The look on Aussies face was priceless, and luckily he was far enough away that i didnt have to smell the mess that I'm sure he made in his pants....