hey, pretty new here to the board and to the so cal area. Have a 1989 toyota ext cab with sas and 6" front and rear lift. the front driveline is currently not on because the angle from the t-case to the axle is too big.... the driveline won't match up. I just bought the truck, and previous owner told me that the 6 degree shims would make the angle work. Was curious if there is anybody in the area with any experience with this sort of thing. Would really appreciate any and all help, maybe somebody with a welder to help me weld in the shims. I don't think it will take long, just take apart the front end and put it back together, just don't have a lot of tools or room... the auto shop on base is pretty backed up and I'm a little iffy on doing it by myself. PM if you are up to helping me out.... I'll even throw in a 6 pack of your beer of choice haha
here is an awesome link, that i have been going through and trying to understand more...
http://www.4crawler.com/4x4/CheapTri...n-Measurements
I measured myself and the length from the top of the tcase flange to the top of the axle flange is 30 7/16. from bottom to bottom is 29 1/2. the only problem is that's for a single cardan driveshaft, i don't really understand how to get the measurement for a double cardan driveshaft.
bottom line, would love help if somebody is willing. Like i said, i have 6 degree shims that the previous owner said would work, but i wanted to figure it out myself before i welded them on.... heres my driveshaft i intent to put on...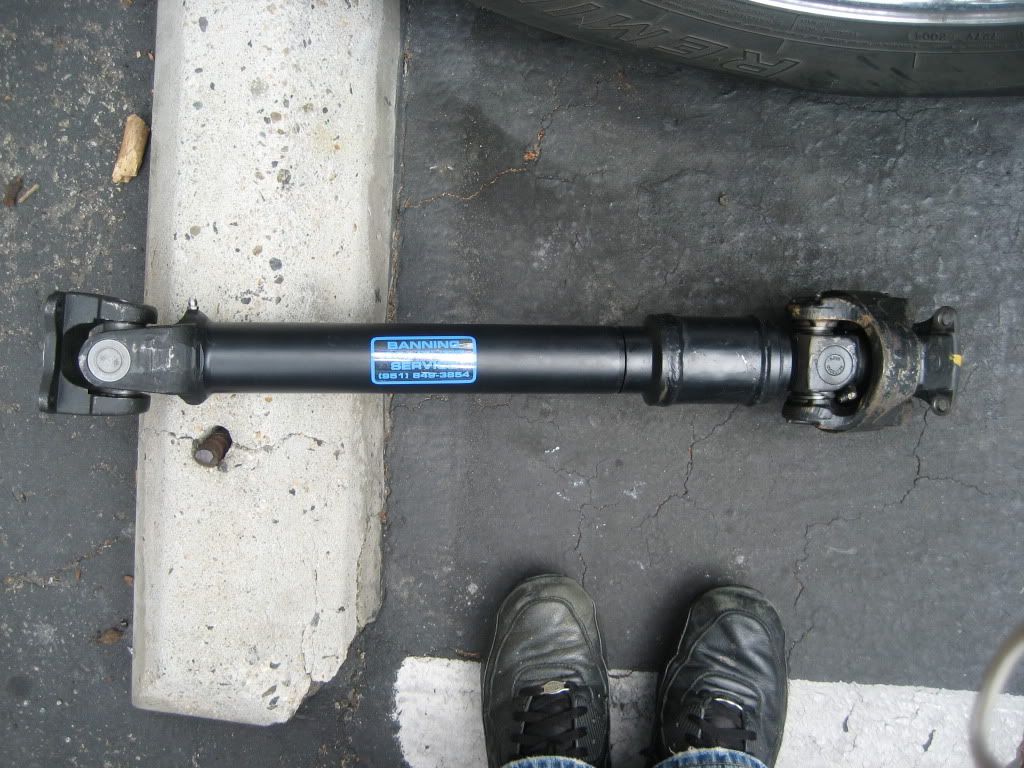 any help is appreciated... sorry for the long read... I know that rotating knuckles is the best, but seems a lot harder.