EVERYONE LIKES PICTURES SO i'LL FILL THIS POST WITH THEM
Sliders are basically done, waiting on paint to dry so that I can weld them to the truck after I get a few delays out of the way.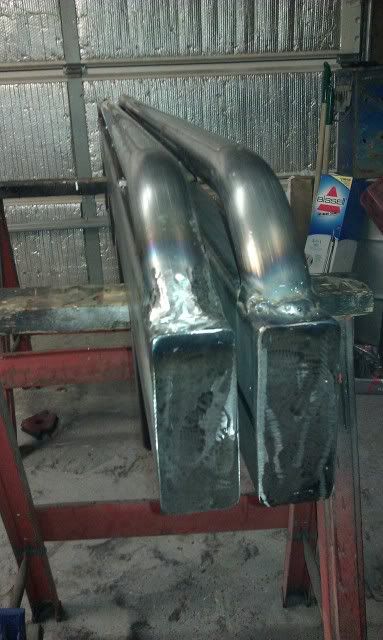 pretty damn symetric thanks to jeep crasher's bending skillz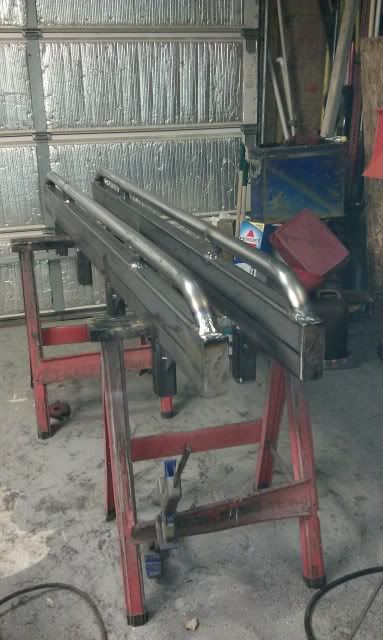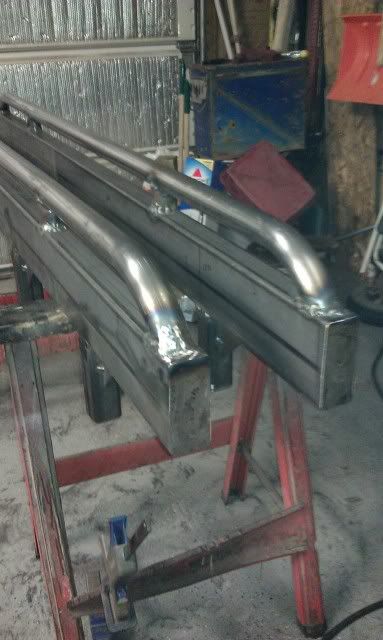 closer angle of the photo above (just because I always shoot tighter perspectives of all my shots)
this is about the worst joint I welded. It's a bit hard to make out in the photo, but even with the bugger weld job, I still got very good penetration (it's never been a problem for me so I have been told!
here's a side by side shot of the two finished sliders. from this perspective you would be looking back at the truck from the front. passenger/left~driver/right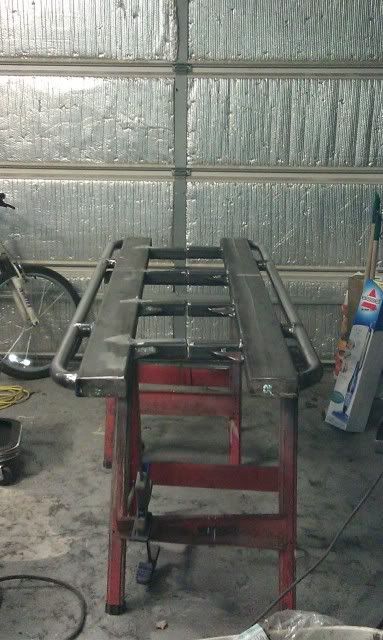 this angle shows how wide the sliders actually are. the saw horses are standard size approximately 20" wide and the sliders are completely covering them.
With the legs being as short as they are, and the last set of sliders not having gussets yet were longer legged, I decided to forego the gussets on the frame end of the legs.
I already welded the gussests into the slider side of the legs, otherwise I may have passed on installing them as I am going to with the other gussets. But they are already in and not hitting on anything so they are staying.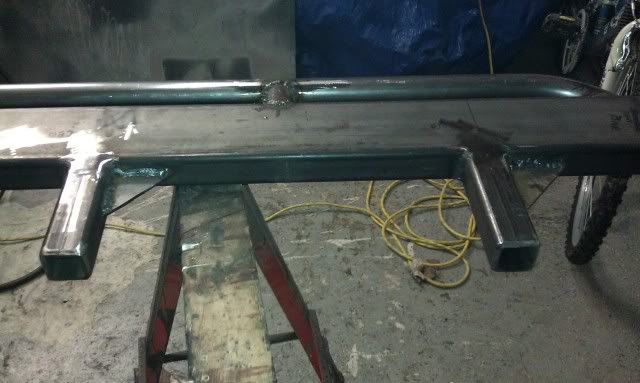 speaking of the joint between the leg and slider, here is a shot of a couple of legs before adding the gussets. Ginding/sanding down the weld wasn't necessary, just personal preference. the side you are viewing is actually the bottom side of the slider so the feathered joint will make sliding over rocks a bit more smooth.
Oh! almost forgot to post a few of the shots I am most proudest of: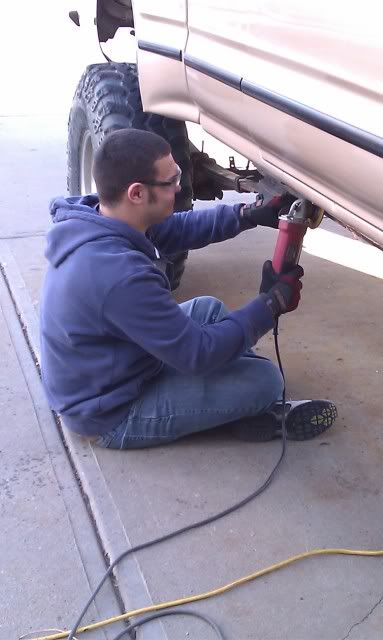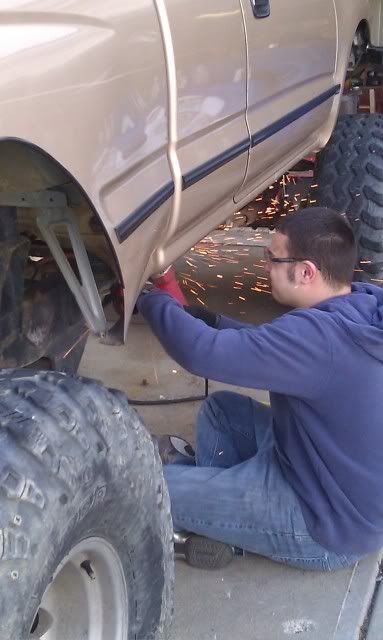 I actually did not have to hobble his feet or twist his arm to get him to help me work on the toy, he actually volunteered. I'm over looking the fact that I was able to grind down the entire four from the driver's side while he "messaged" one off the passenger side, but he finished all the passenger side by himself, and even attempted to use the 7" grinder for a while. (Just no body tell him he ain't driving the toyota to school like he thinks he wants to...but it does make for some good motivation for cheap labor.
Never being one to work on a single project at the time, I guess you could say I multi-task with everything I do, here is a teaser shot of another project other than the portfolio case I am also working on;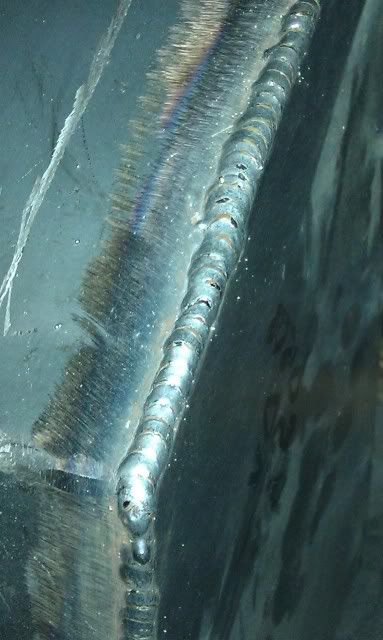 this is a tight close up of a 4" bead I ran on an outside corner. producing a fillet weld was really not an option as the metal was fairly thin (16g) Overall I think the weld will hold nicely for that it will be purposed for.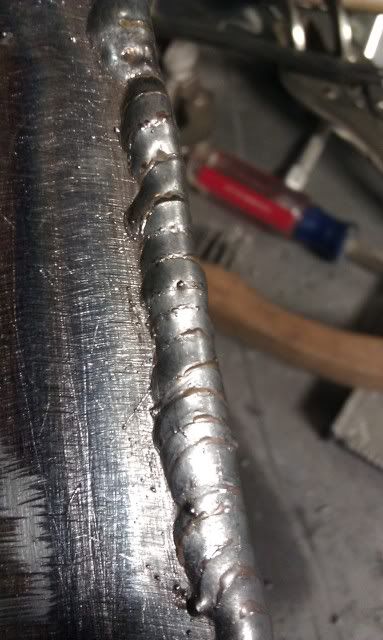 to see what the welds are for, you will have to tune into my next thread to see what I am actually building if you have not already been tipped somewhere else I posted.
so if you are keeping score , bear on three courts simotaninously about to drive to the basket on all three.
I suppose the next group of slider photos i'll post to this thread will be install photos. currently the metal is sitting on the horses letting it's paint dry...not much exoctic there from me on this one.
I could have gone balls out on these sliders and painted the round bar a dfferent or contrasting color but I didn't just good ole fashion gloss black.
all this while also activily searching for a job and being domesticated.