All of my pics are here:
http://www.showstop.org/gallery/calico-apr12
Arrived at camp around 1:00am on Friday night / Sat morning. John and his buddy were still up drinking PBR and Tecate in the 40° weather. I got all set-up, cracked a few beers and then searched for some warmth in my sleeping bag.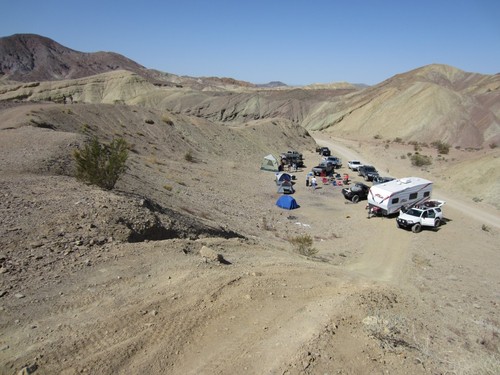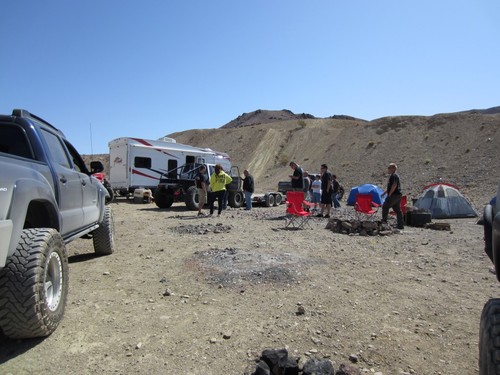 The morning started off slow with everybody just hanging out. We organized a drivers meeting about 10am and the two groups headed off. Scuba lead the hard run up Odessa and down Doran. Johnnie and I hit up the scenic tour.
We started off by heading out Mule Canyon toward the power line road. We took a detour south to a parallel trail that follows some mines and tailing piles.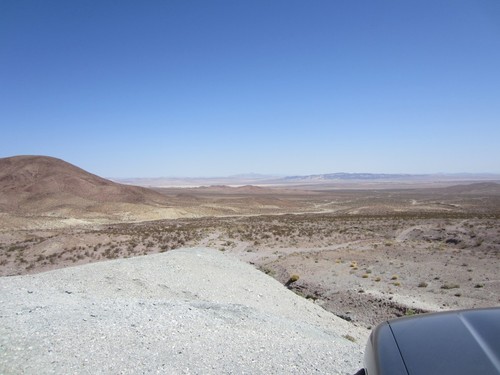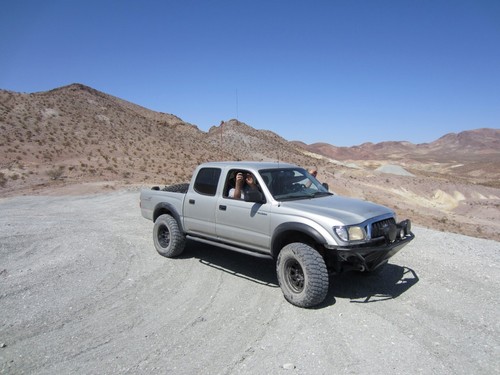 From there we found a spot to get Johnnie stuck. In his defense, this was some soft ass shit and it was the only time the whole day he got stuck.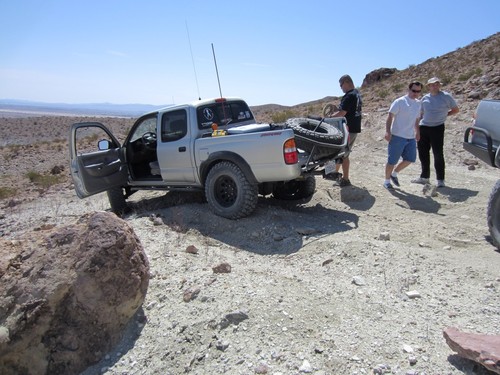 We drove out to the power line road, decided not to go all the way to the dry lake and instead headed up to the north valley area. There was a group of shooters camped out in the valley. They were shooting across the trail we were driving on (illegal). It took a few minutes before we could pass and we continued up to the overlook.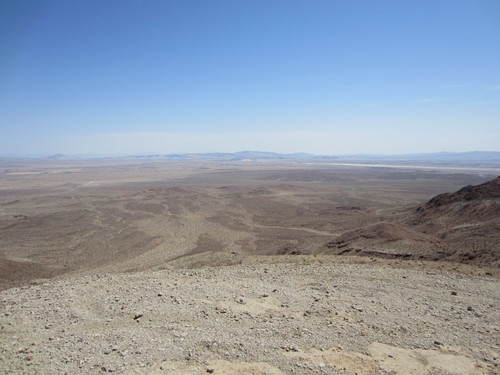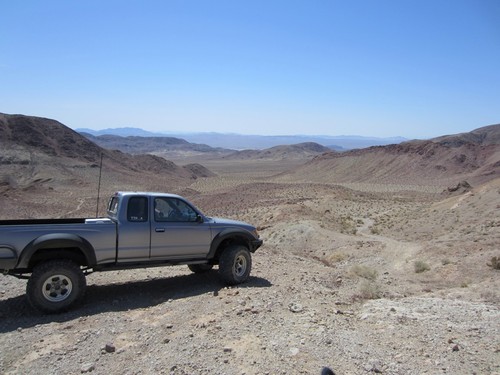 After that, we headed back down toward Tin Can Alley and then up to the top of Odessa Canyon. From there we went down to the Oregon Mine to do some exploring.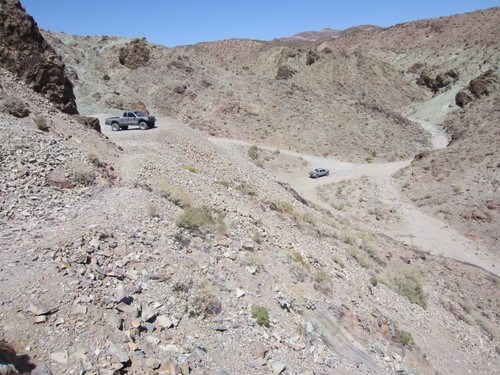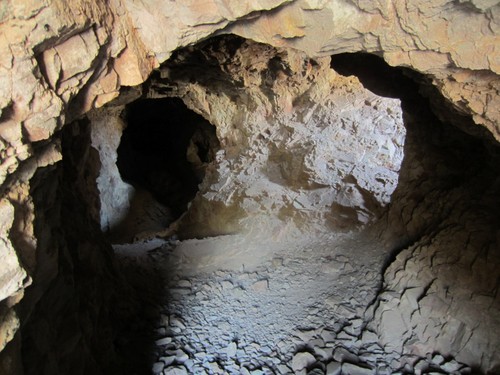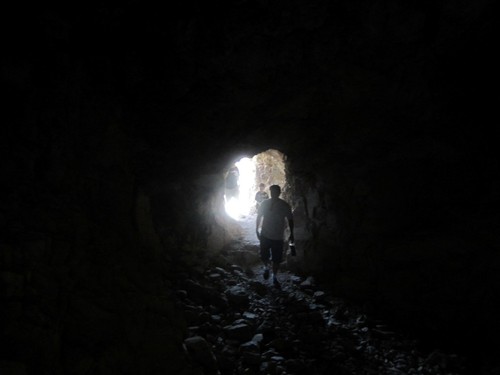 After we got done with that, it timed out perfect for us to meet with the other group coming up Odessa. Got to watch them climb the waterfall ledge.
Scuba-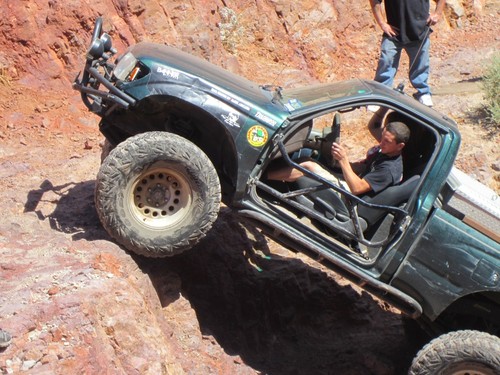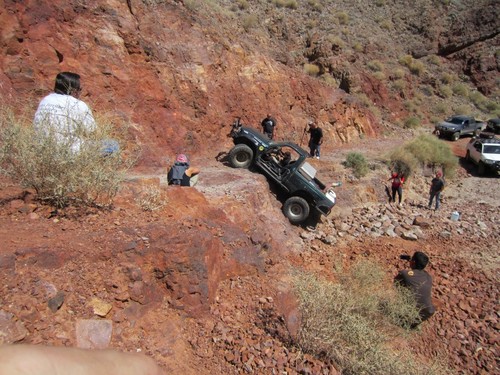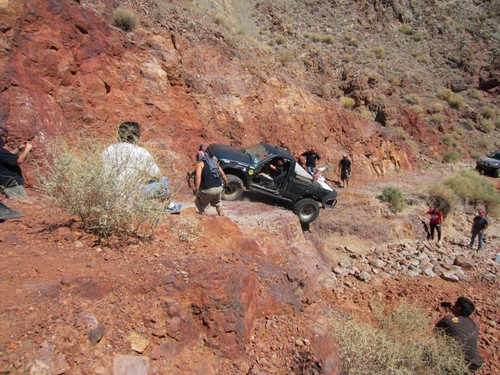 Brandon got a little close to the ledge, so we hooked up to him for safety-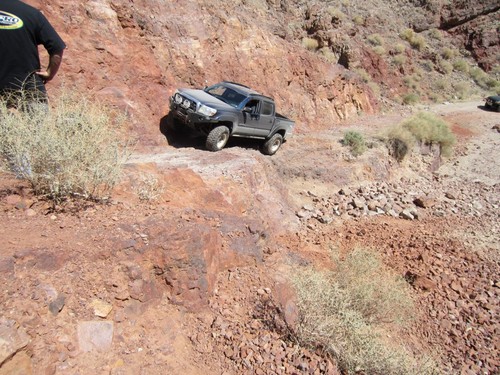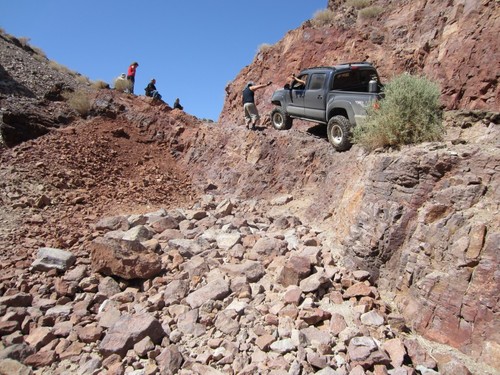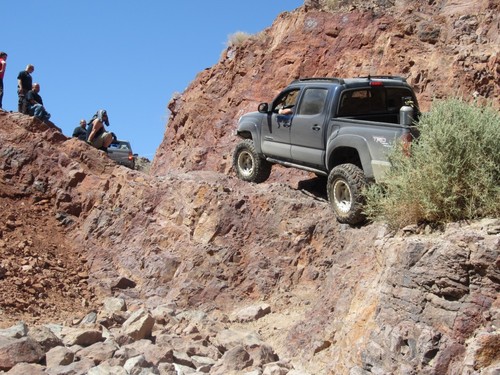 TacoEng ramping the wall-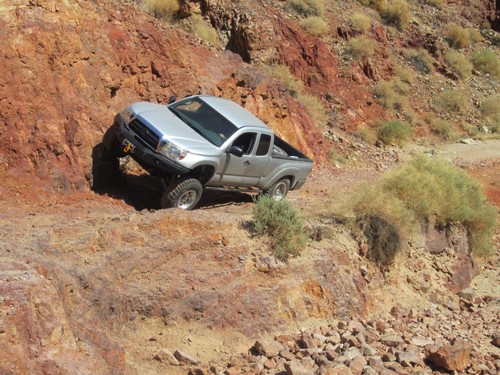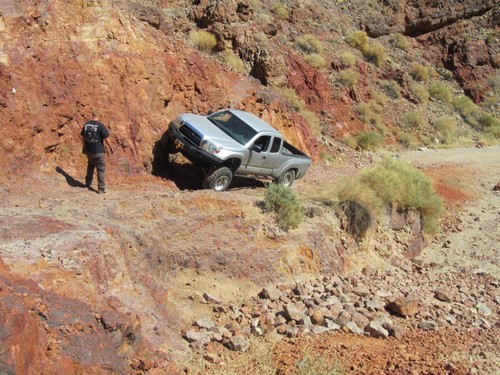 Rivethead-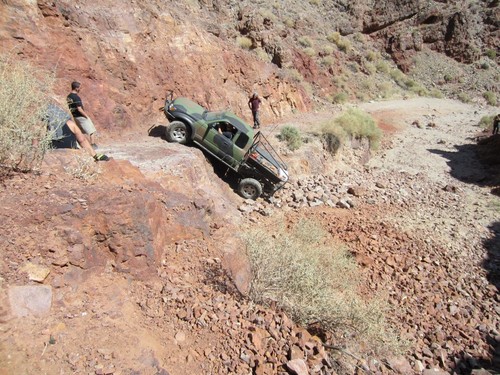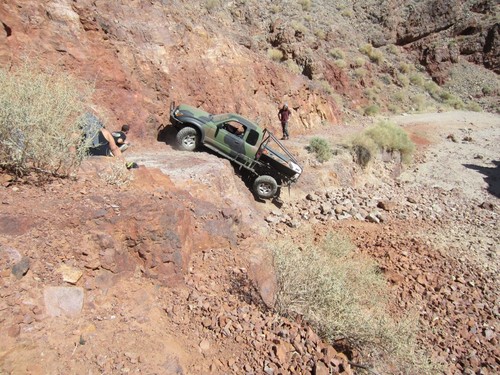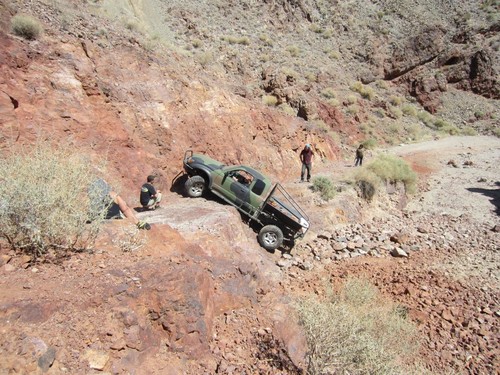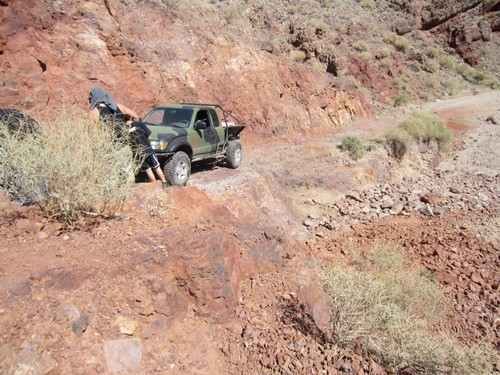 We had lunch near the Oregon mine where we stopped earlier to explore. Scuba tried to take a shortcut...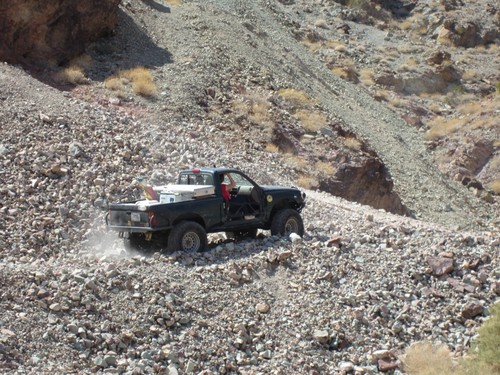 After that, Johnnie and I headed north to the dry lake overlook, then over the Wall Street Canyon overlook, back up to the Bismarck mine, and eventually back down Philips Loop to camp. We arrived at camp just after 6pm. Johnnie headed home and we sat down for a nice quiet evening around the campfire.