Just wanted to share the pics I took from my Moab Wheeling trip.....
Here's a few from the drive to Moab from NC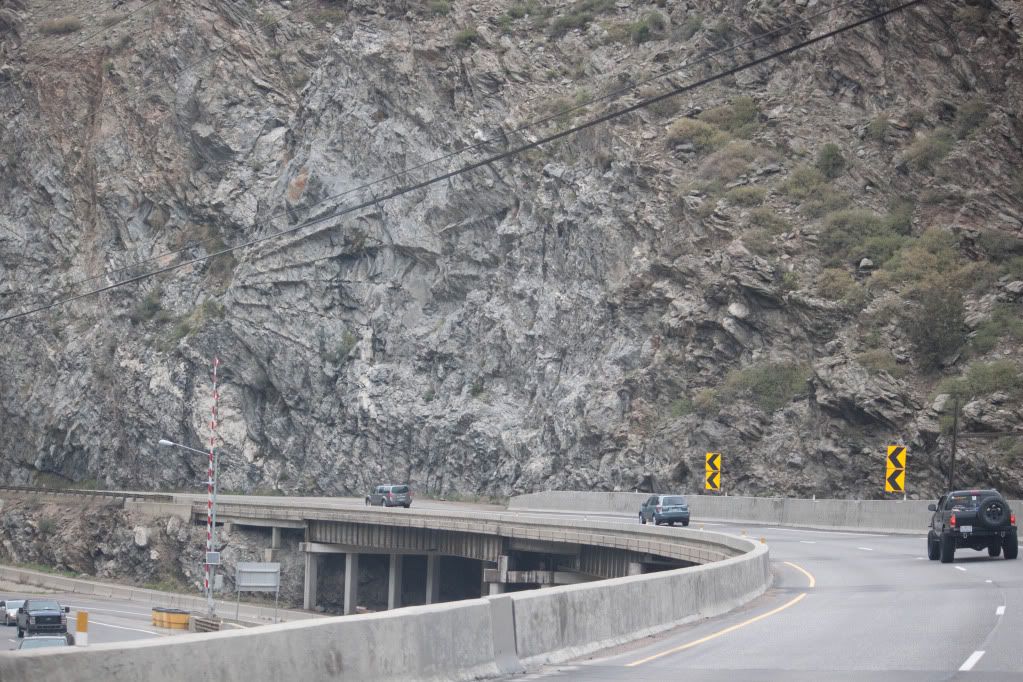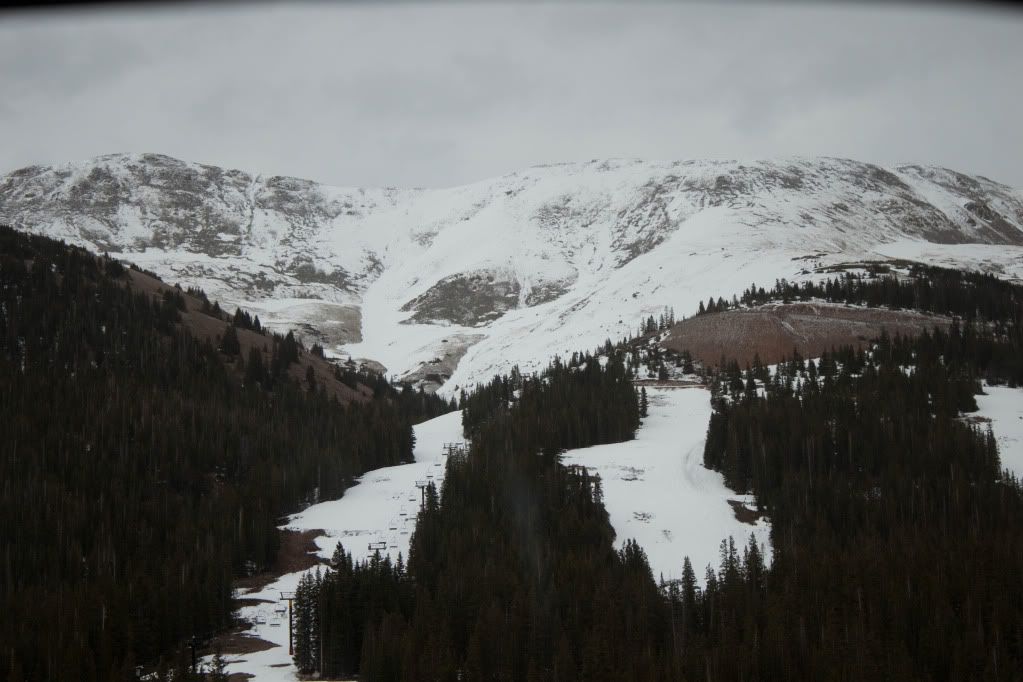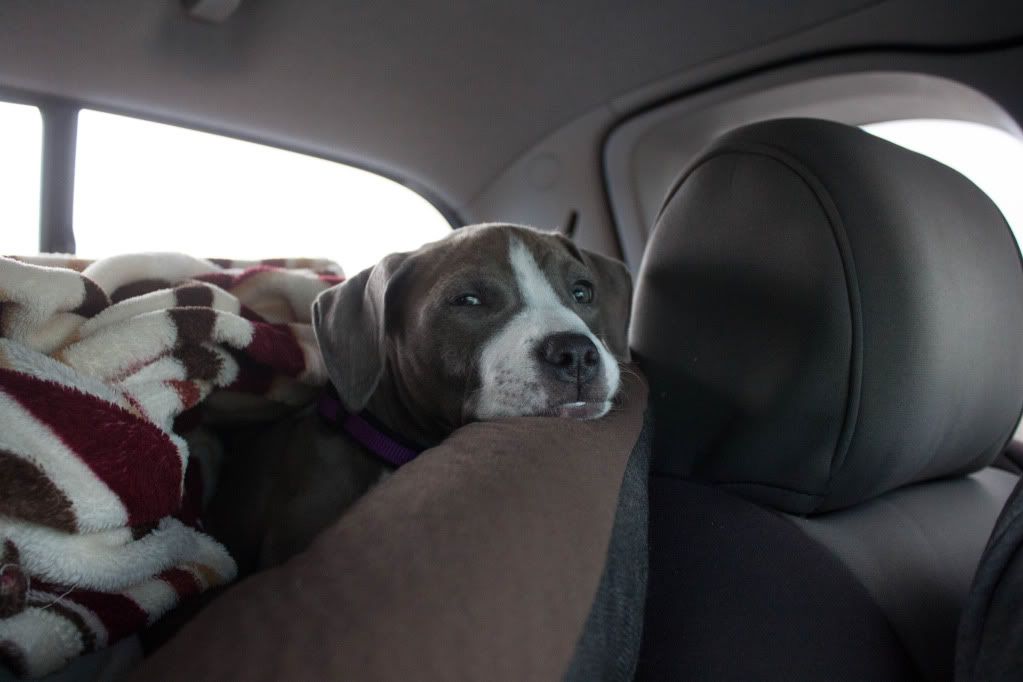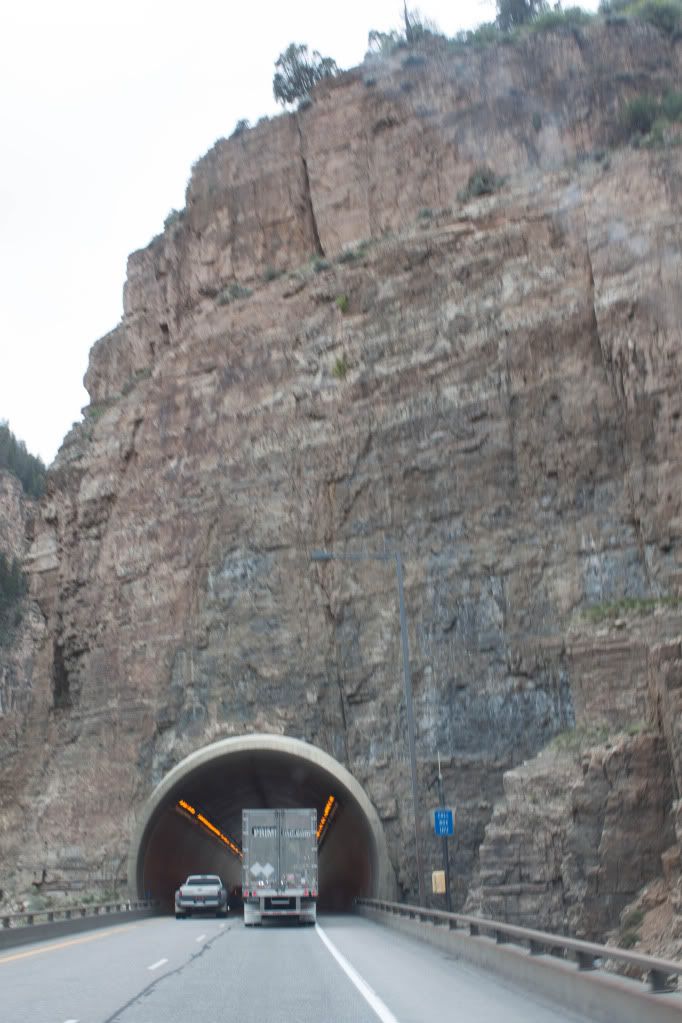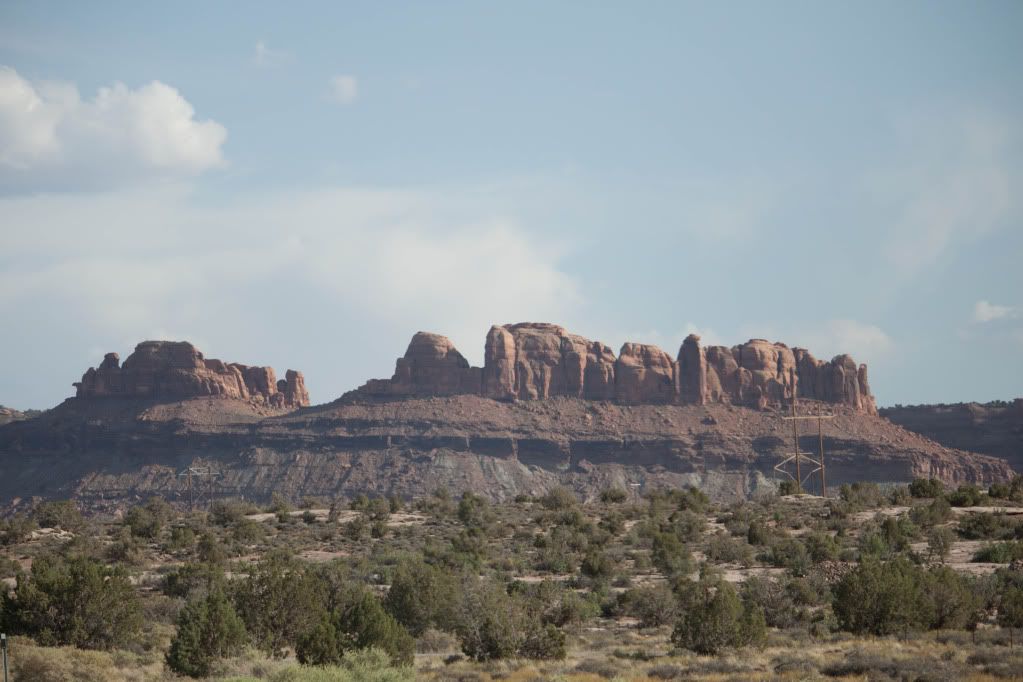 Ran Pritchett Canyon first thing on Monday.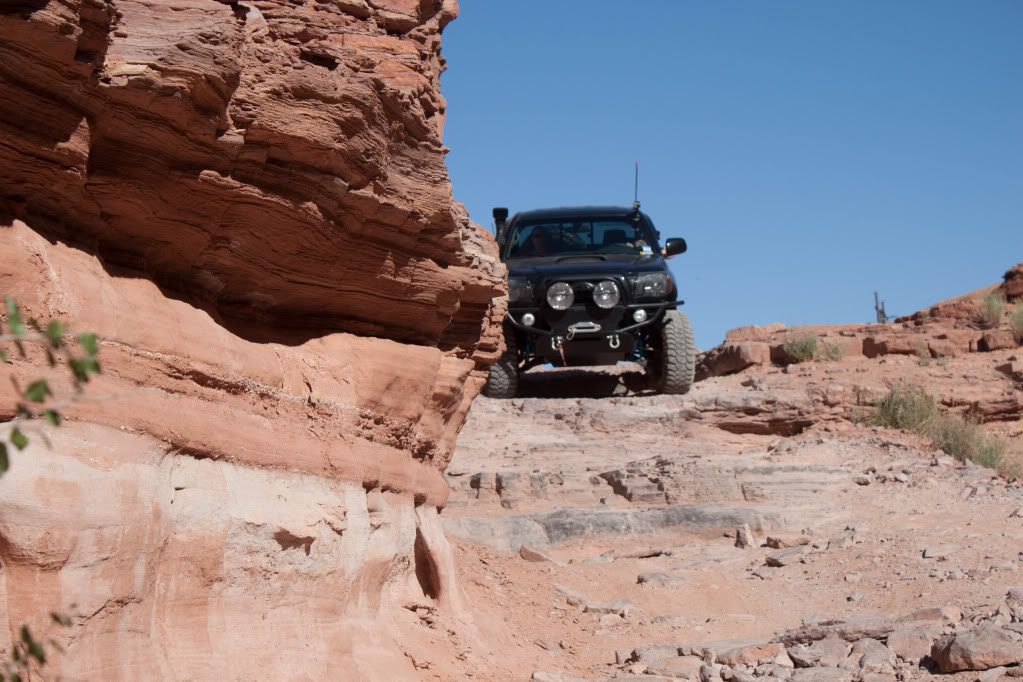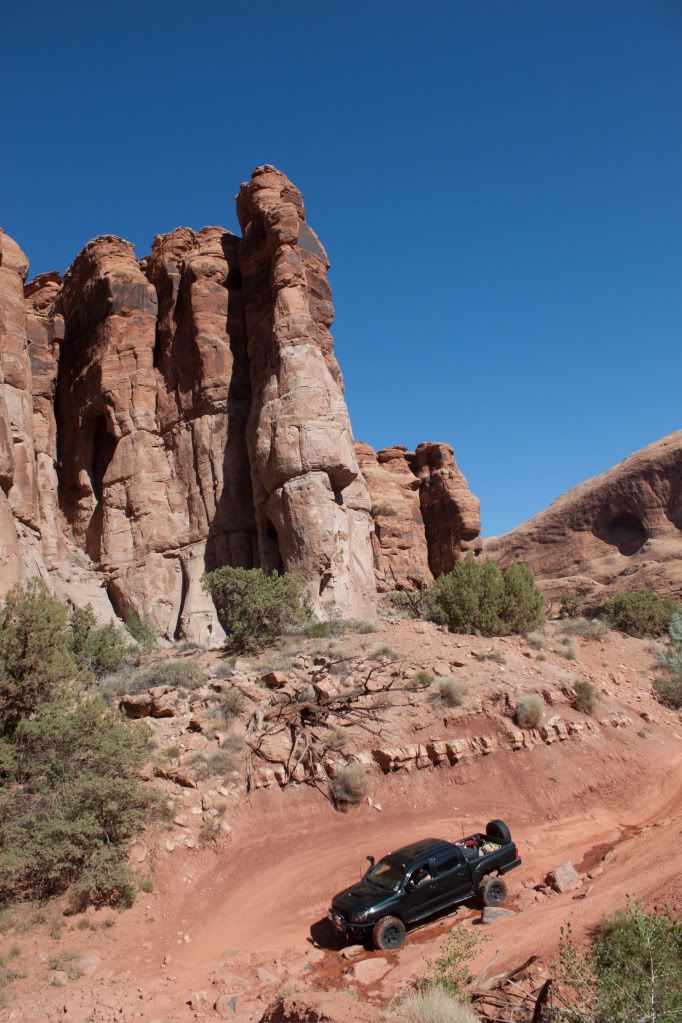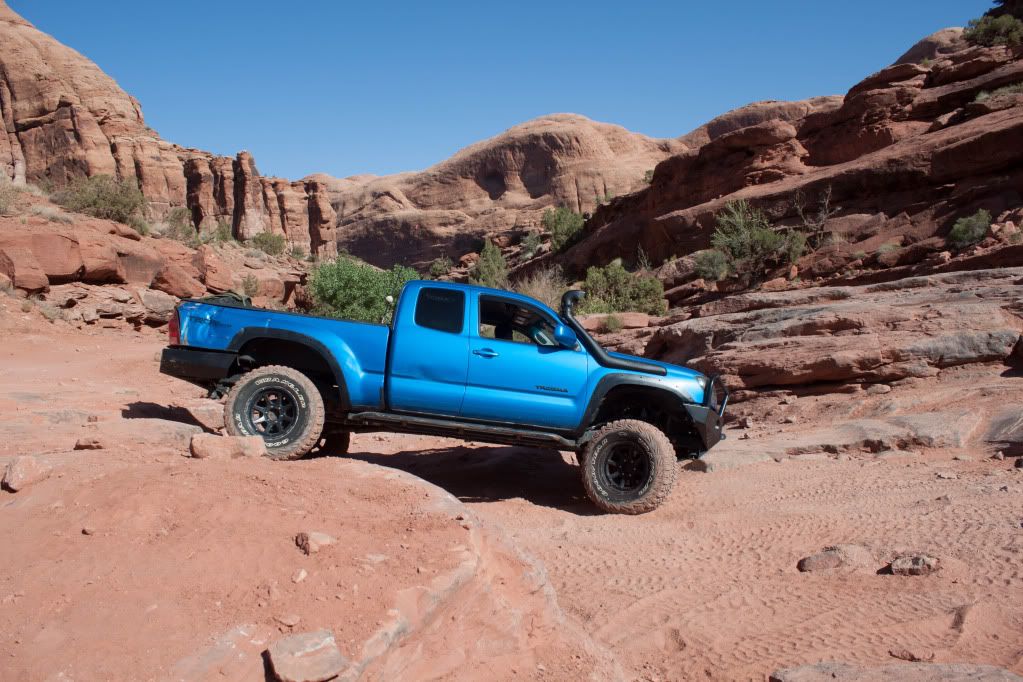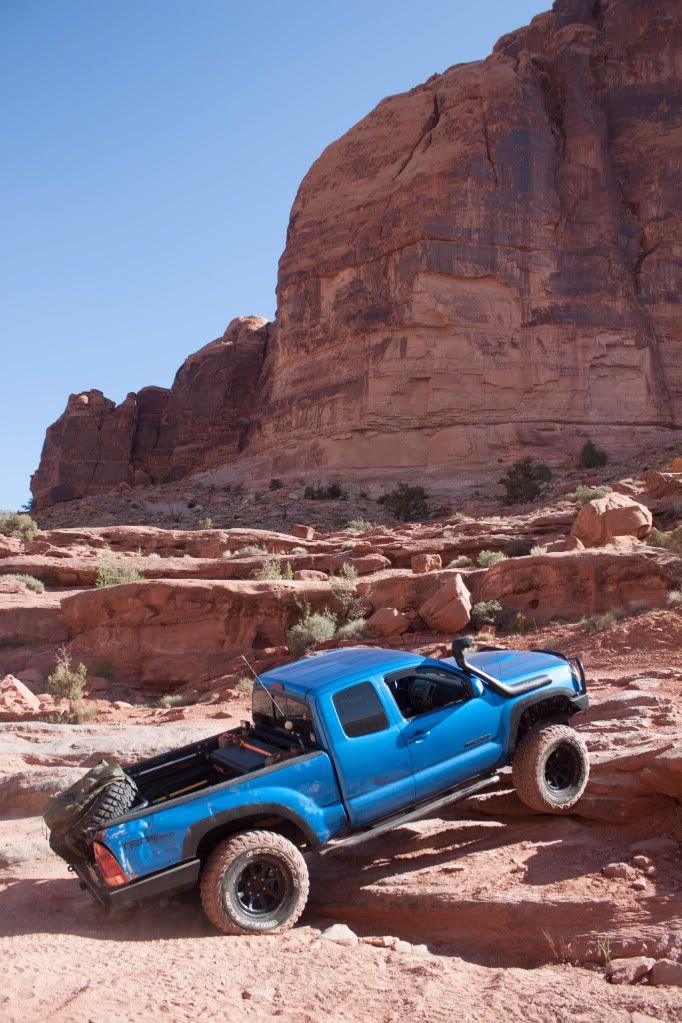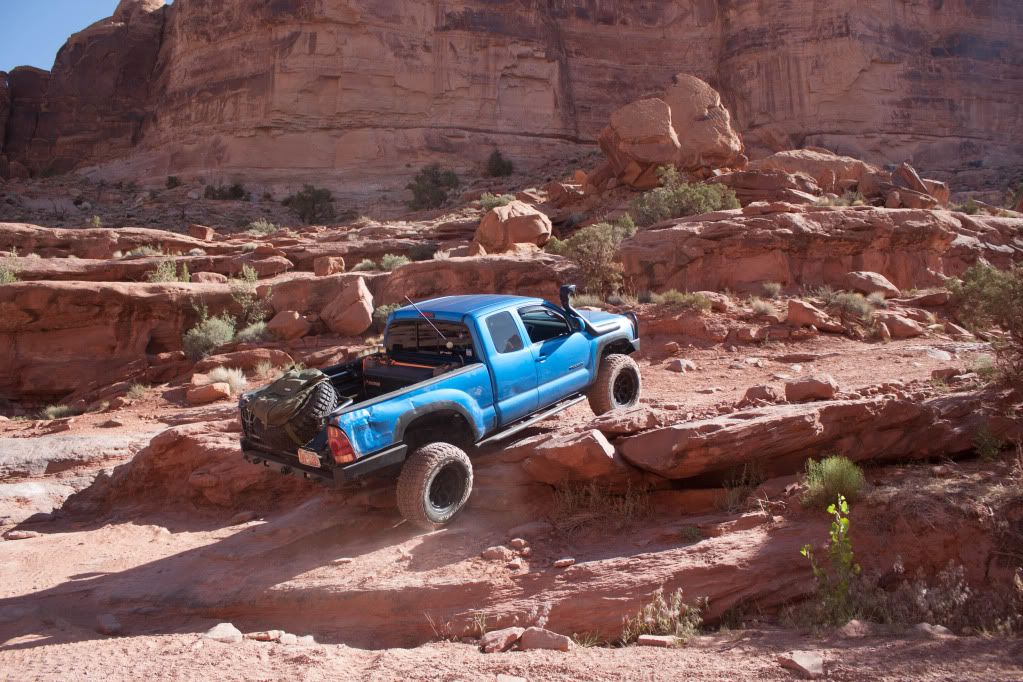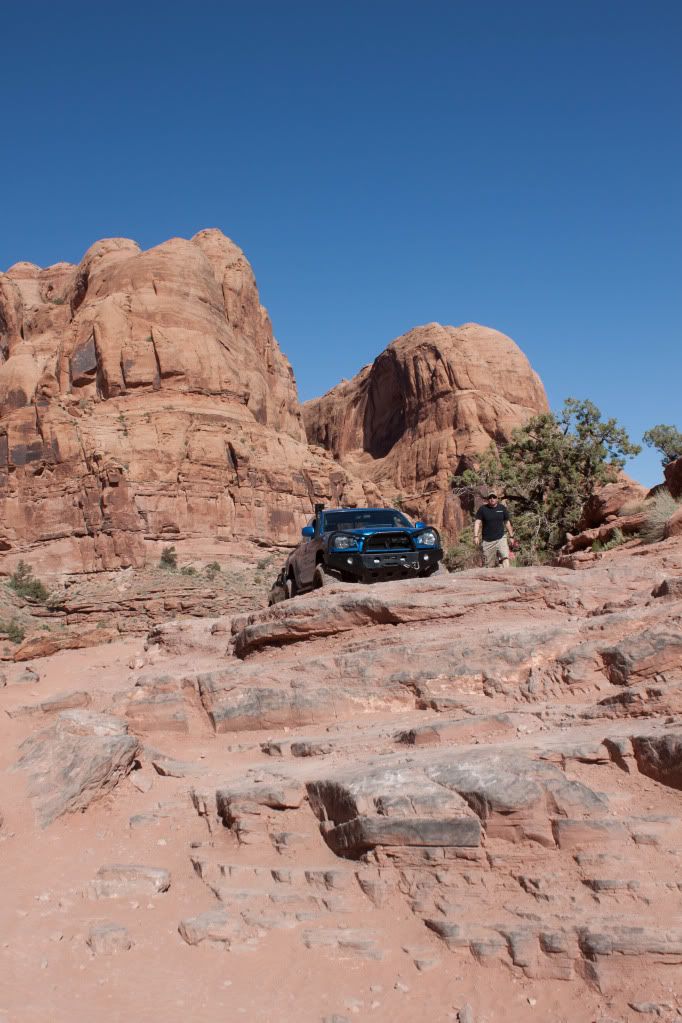 Chewy Hill, the first main climb in Pritchett Canyon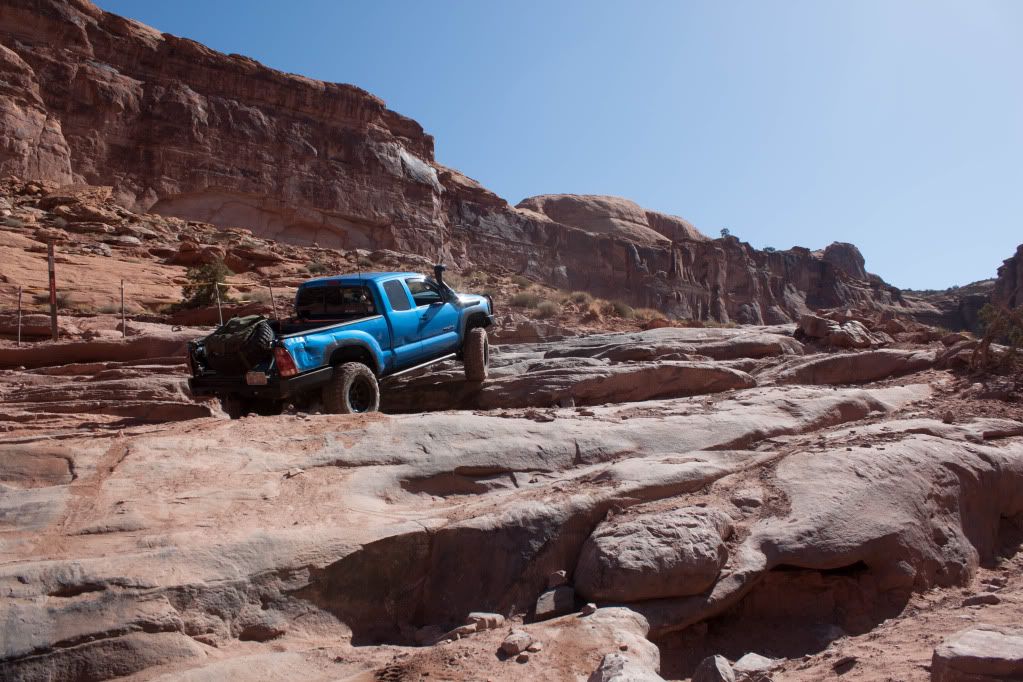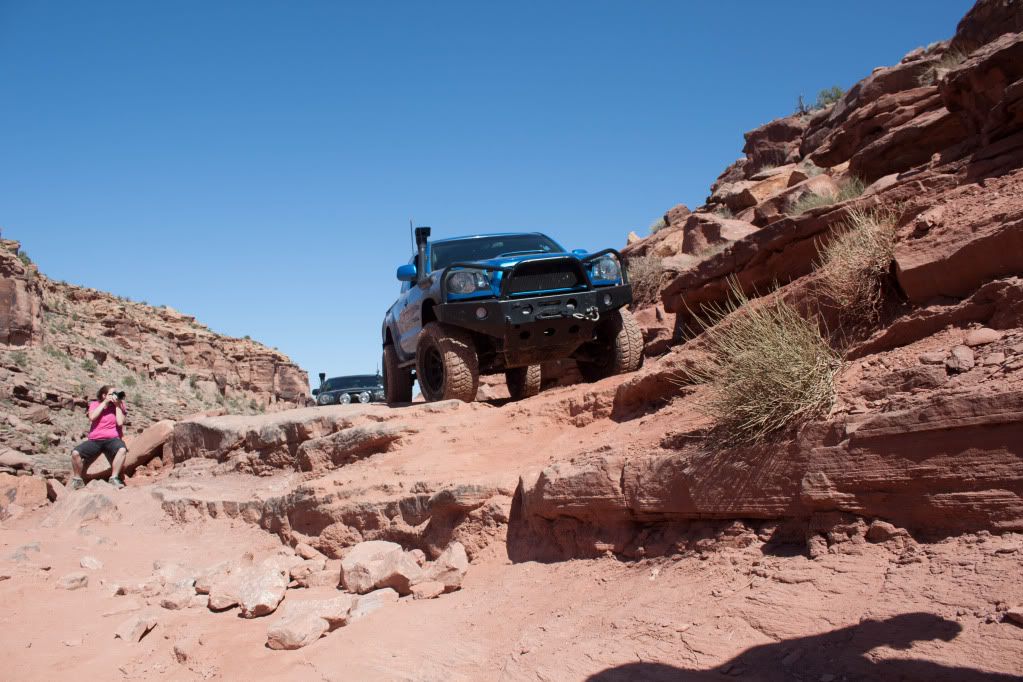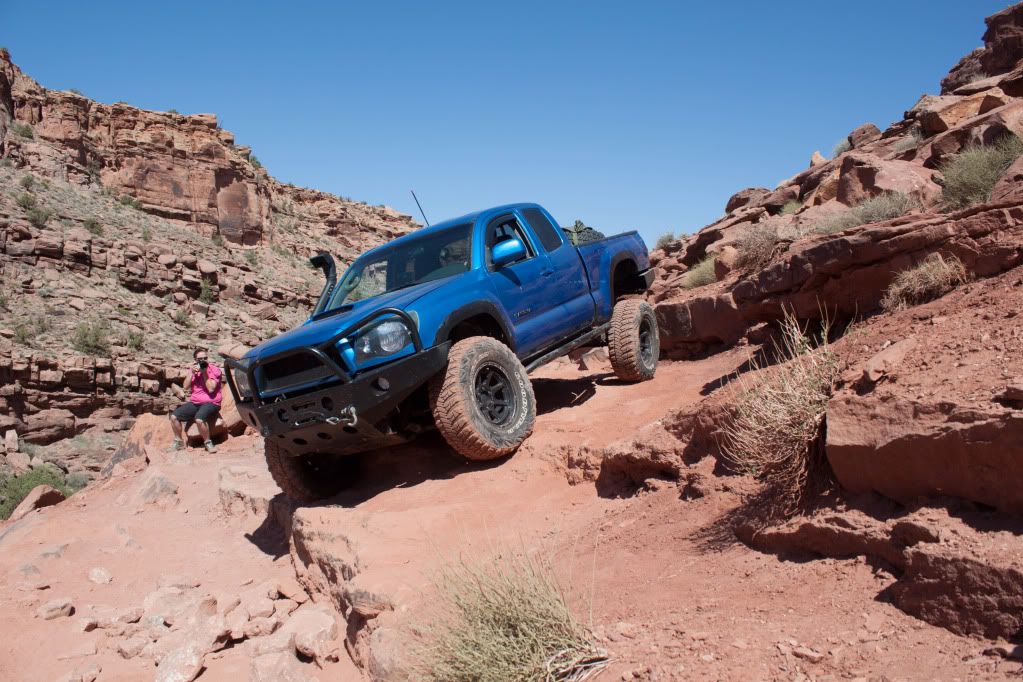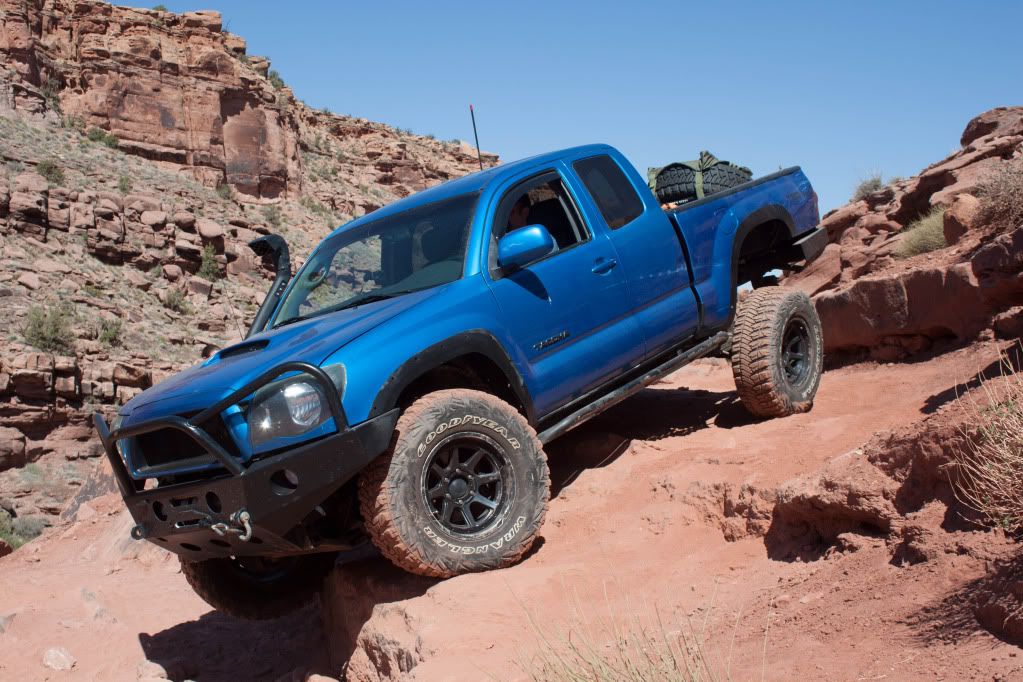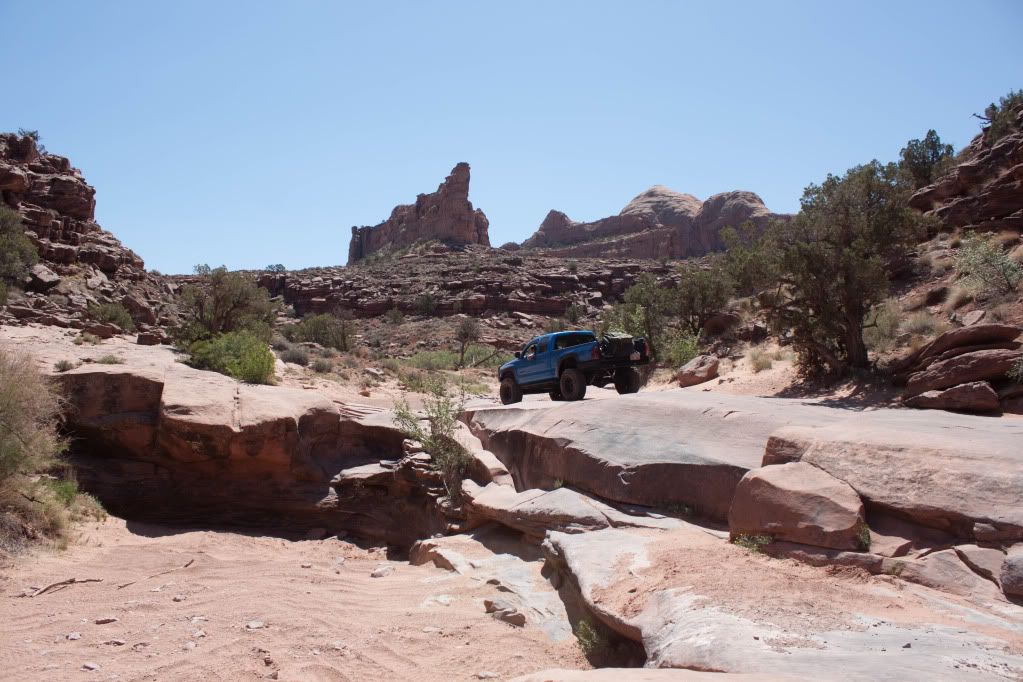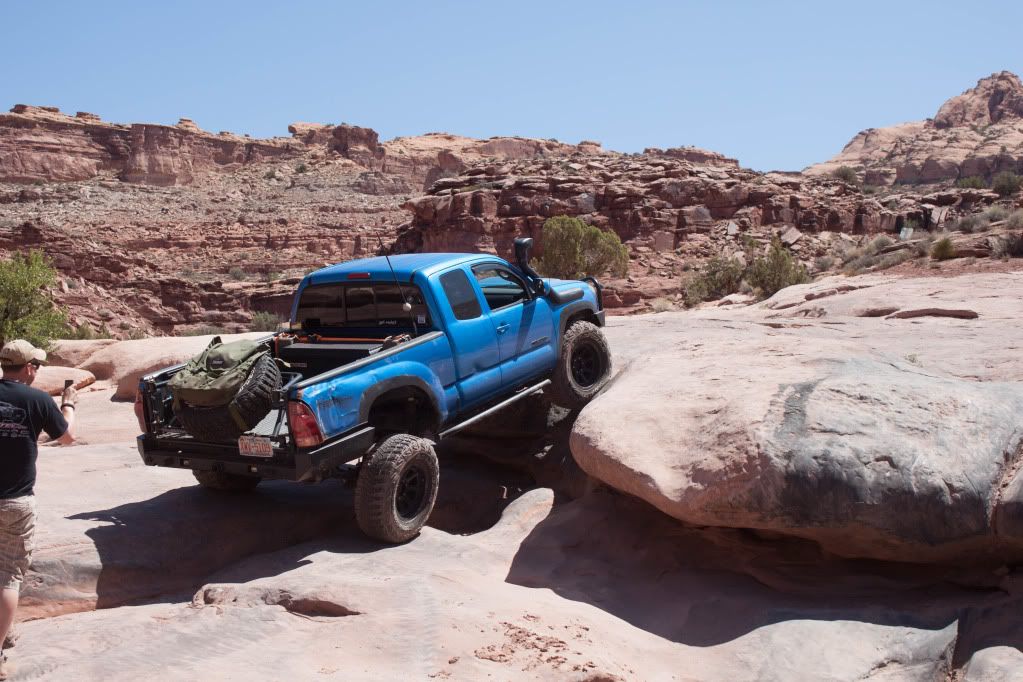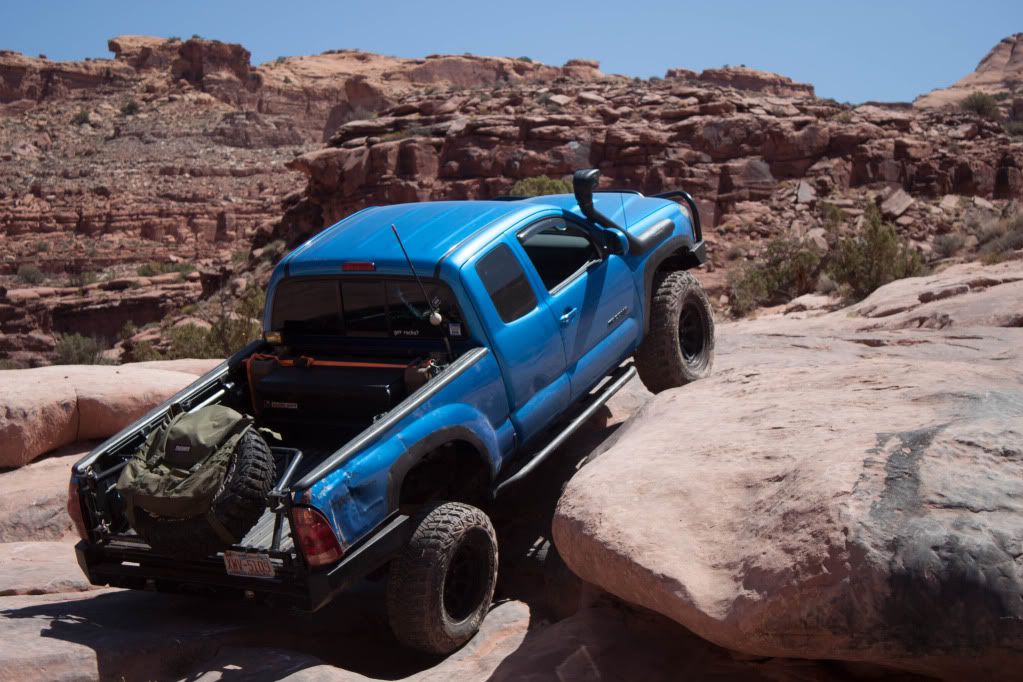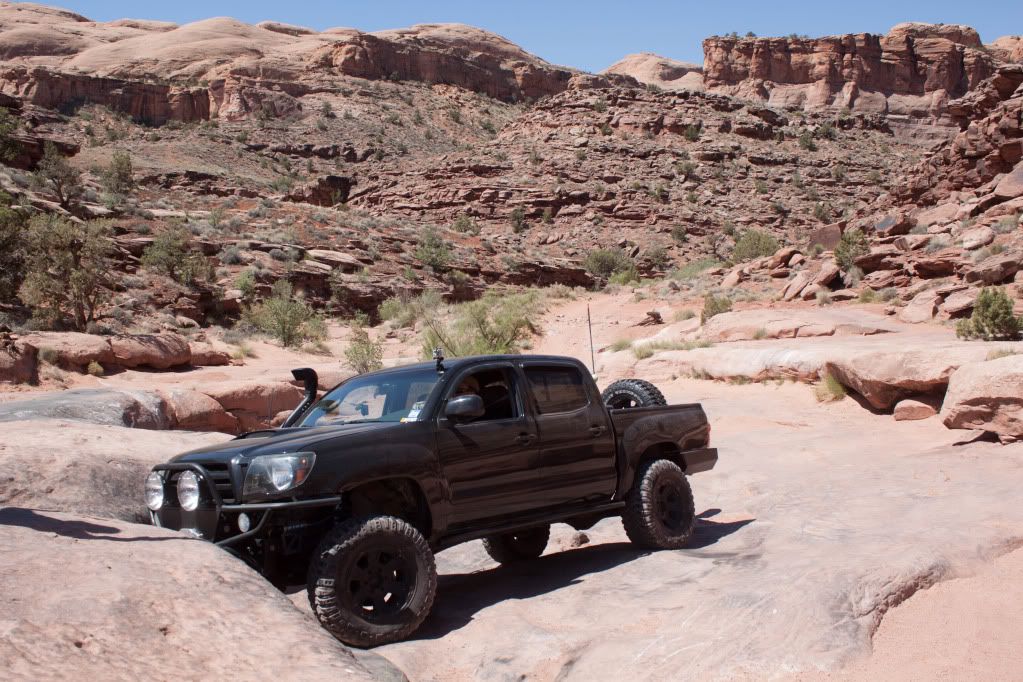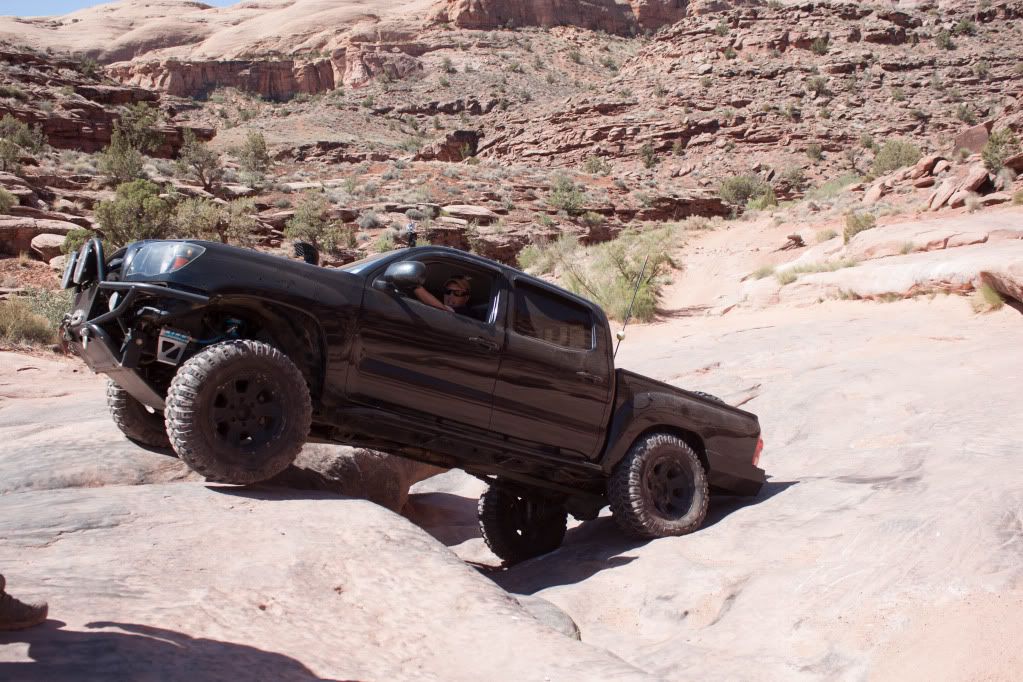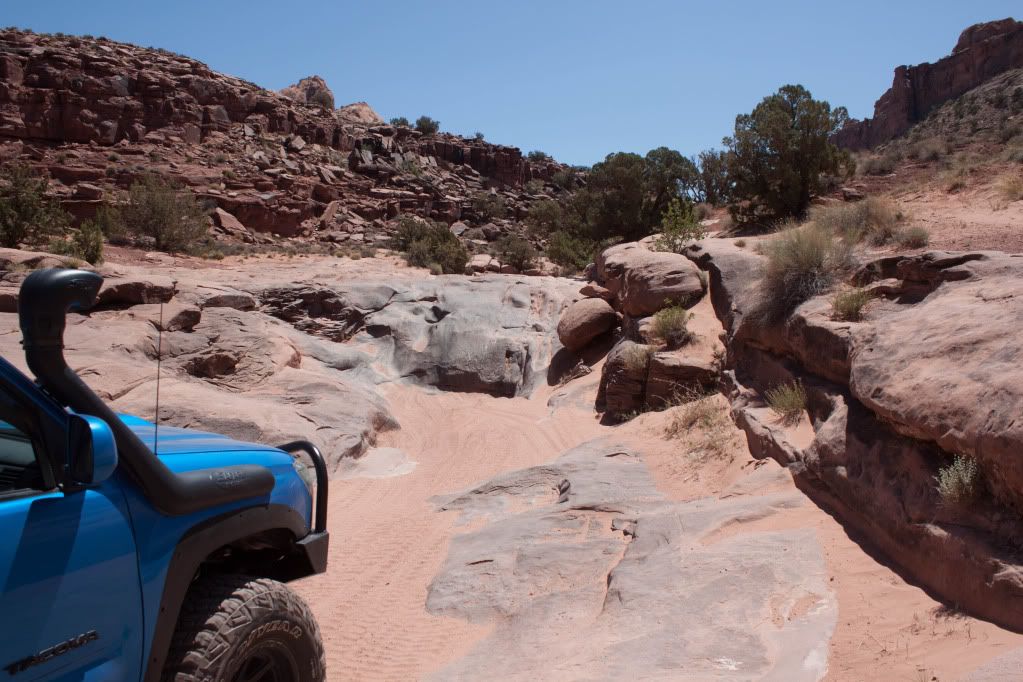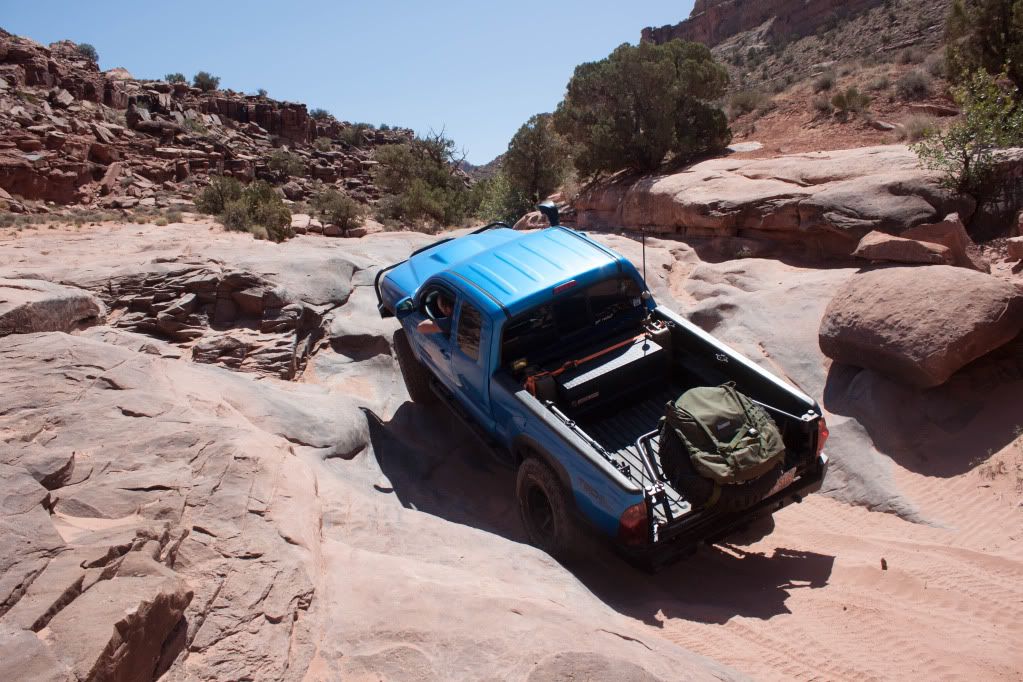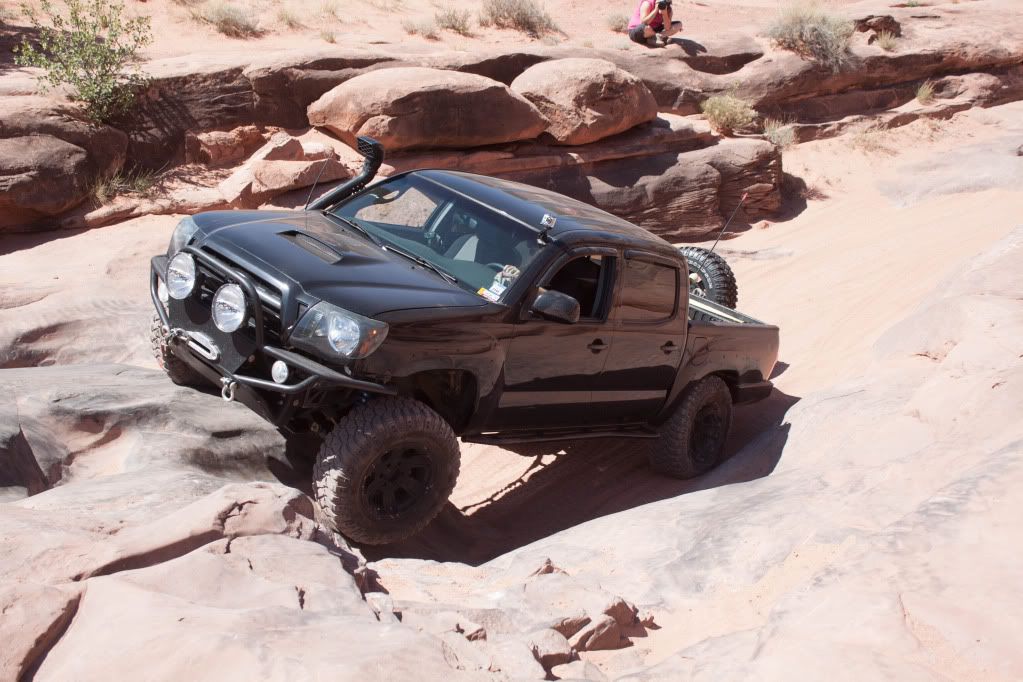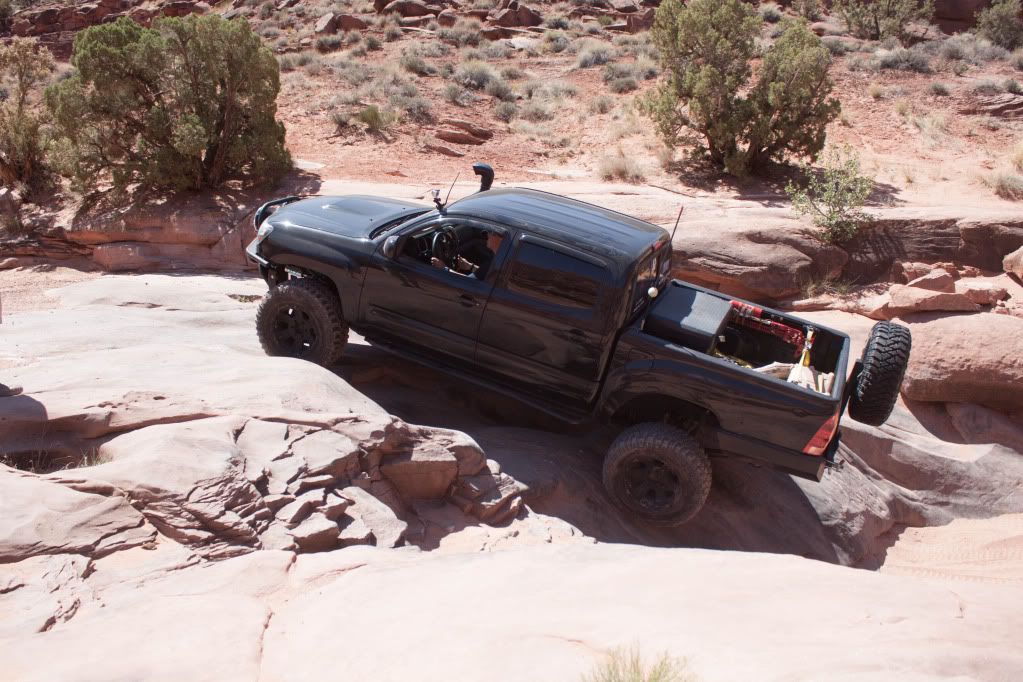 Rocker Knocker......it gave us both hell..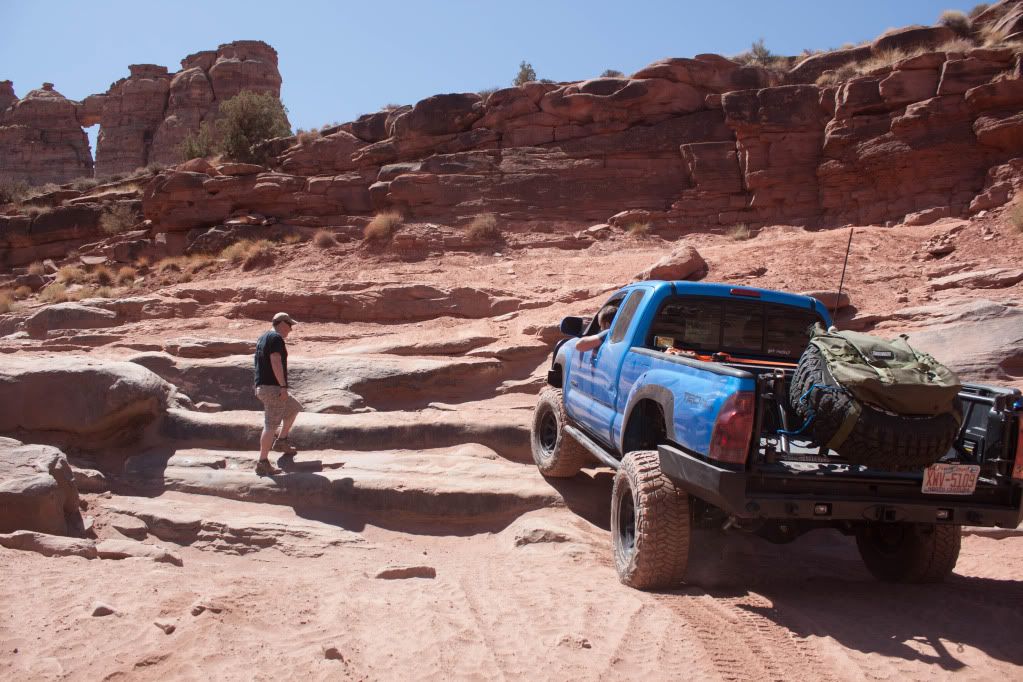 My spotter wasn't helping much lol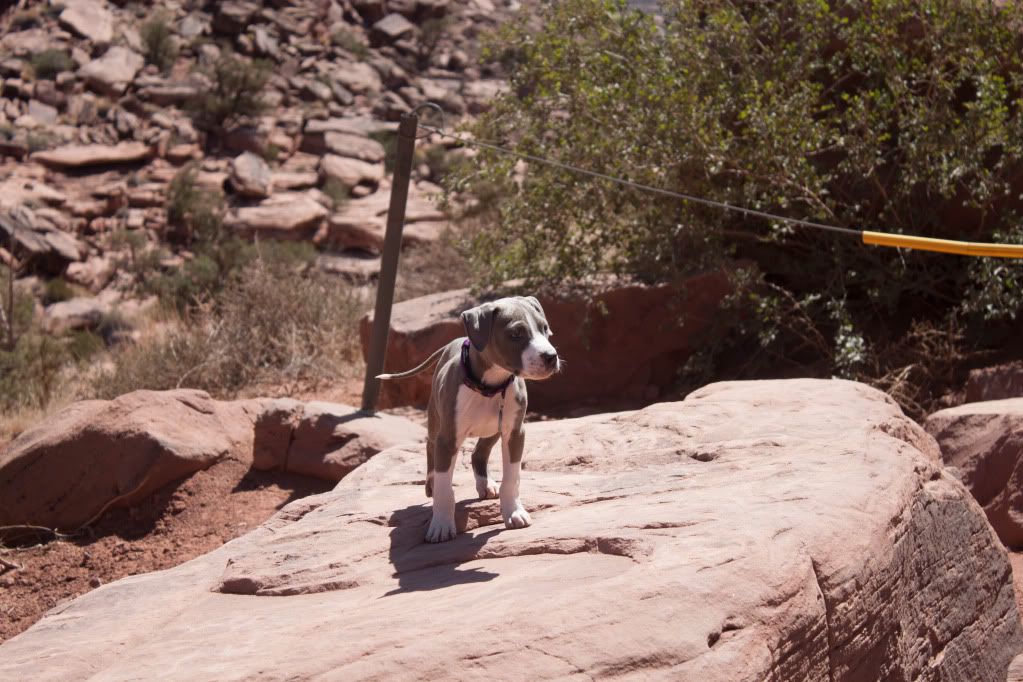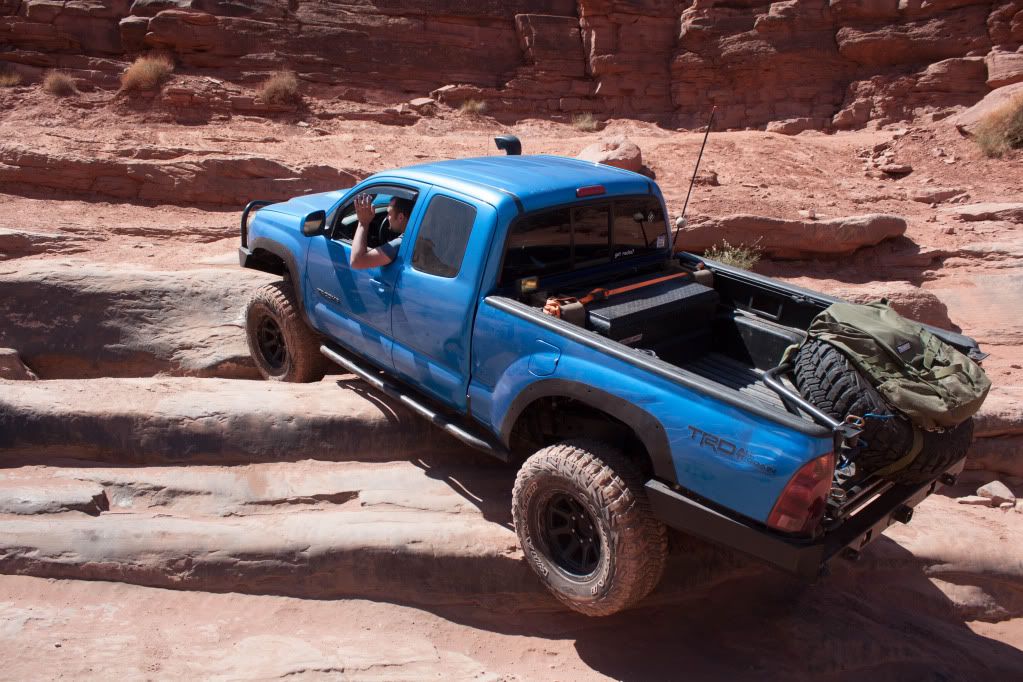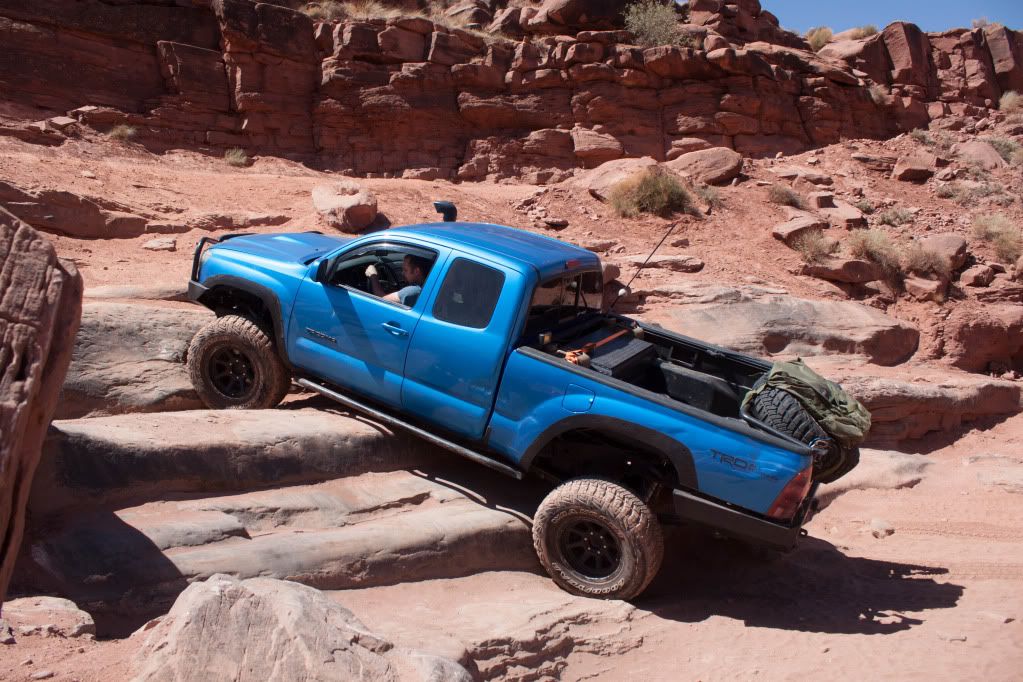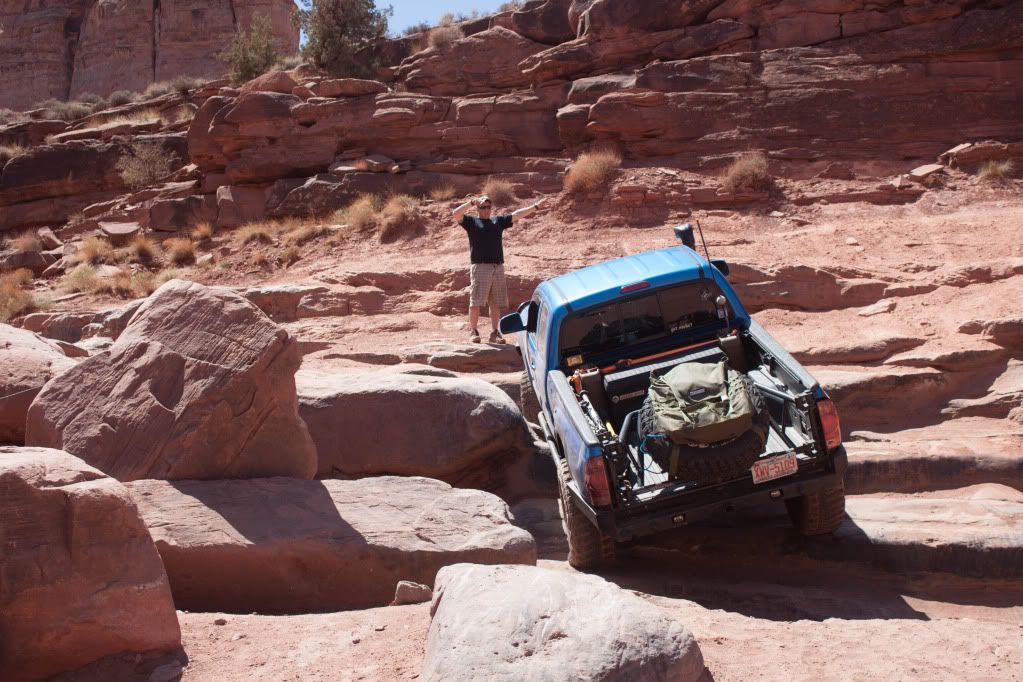 She gave up...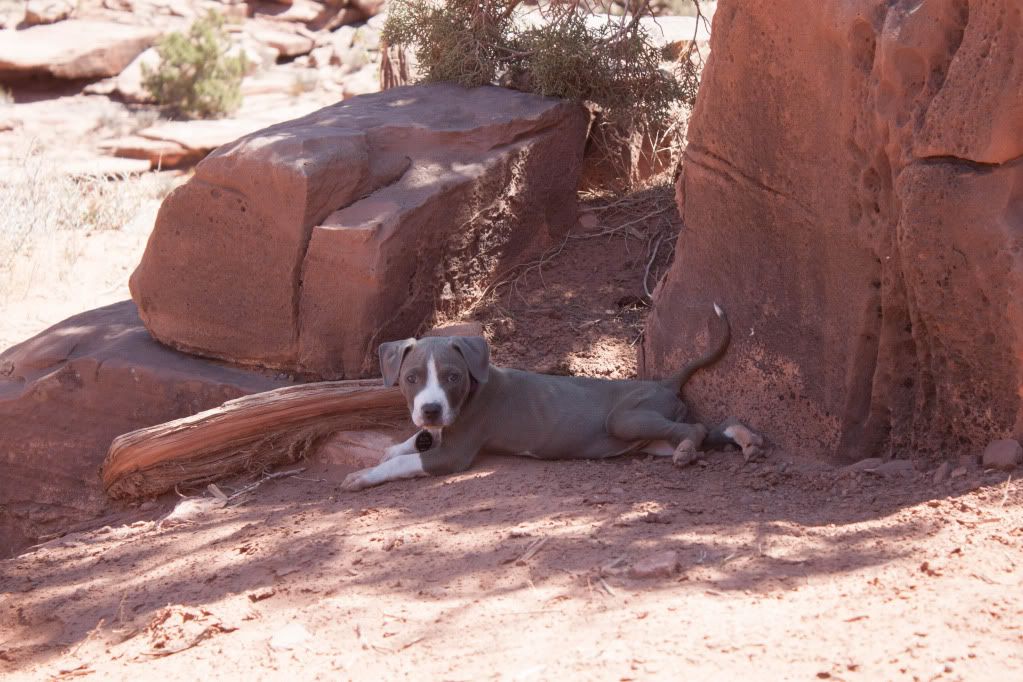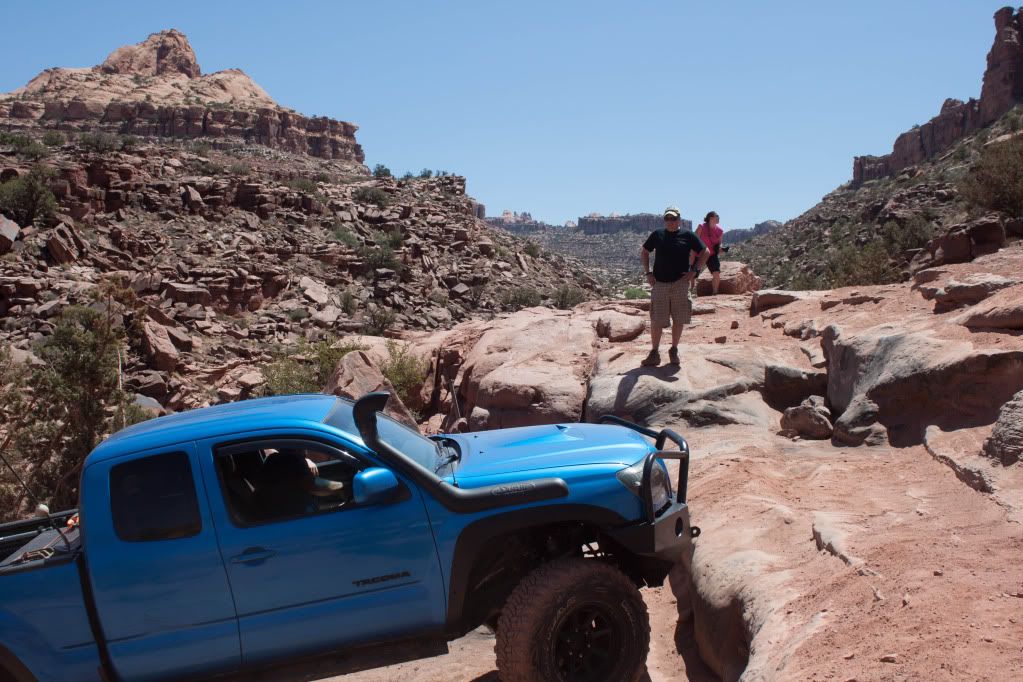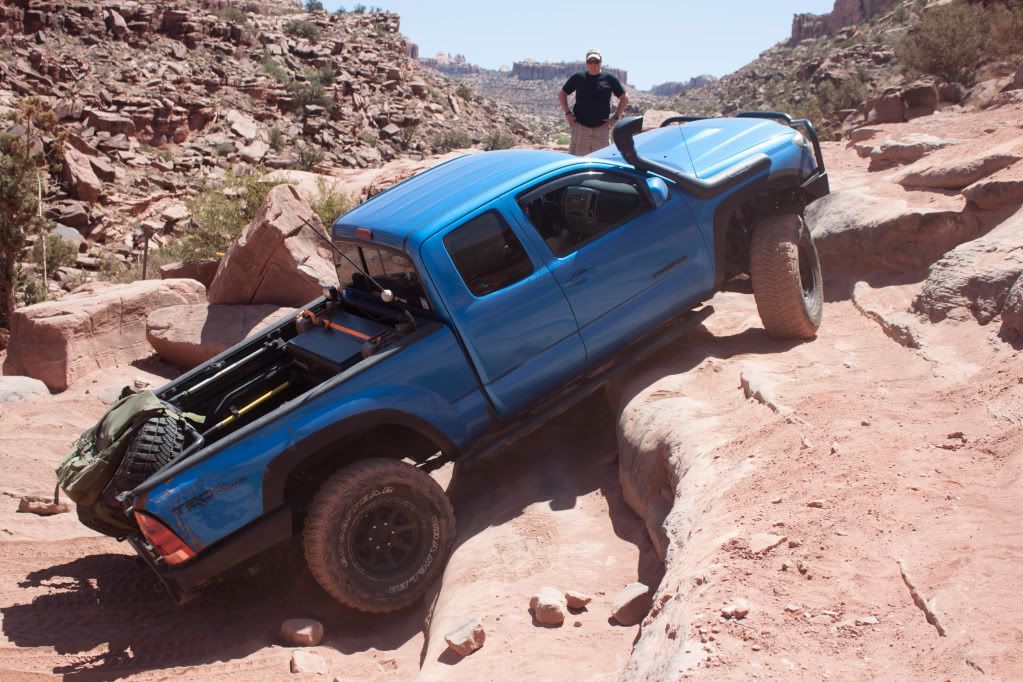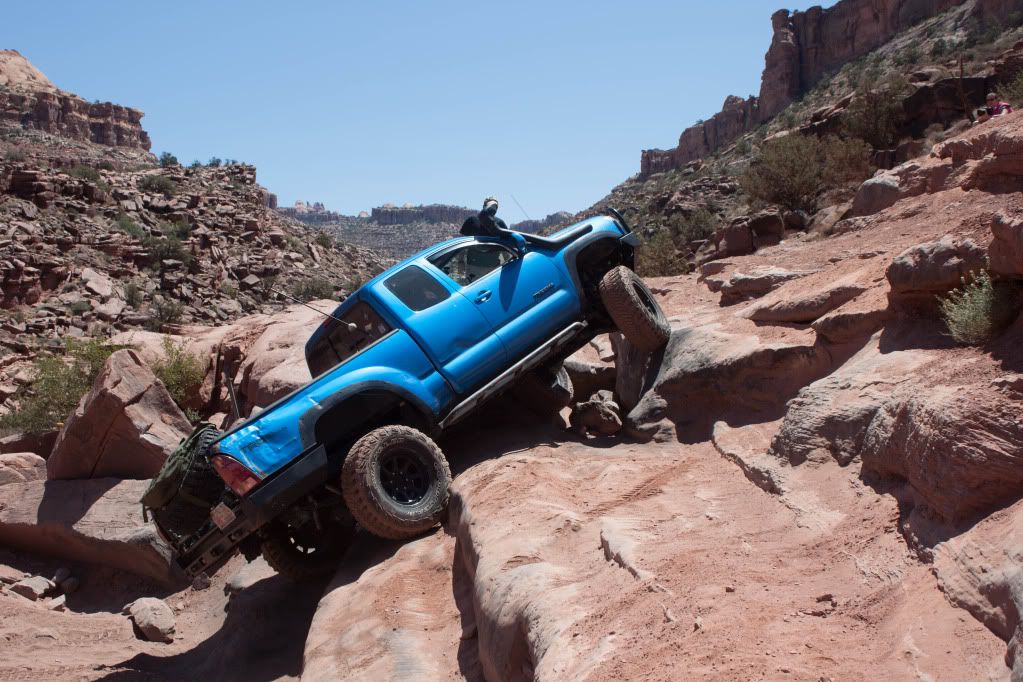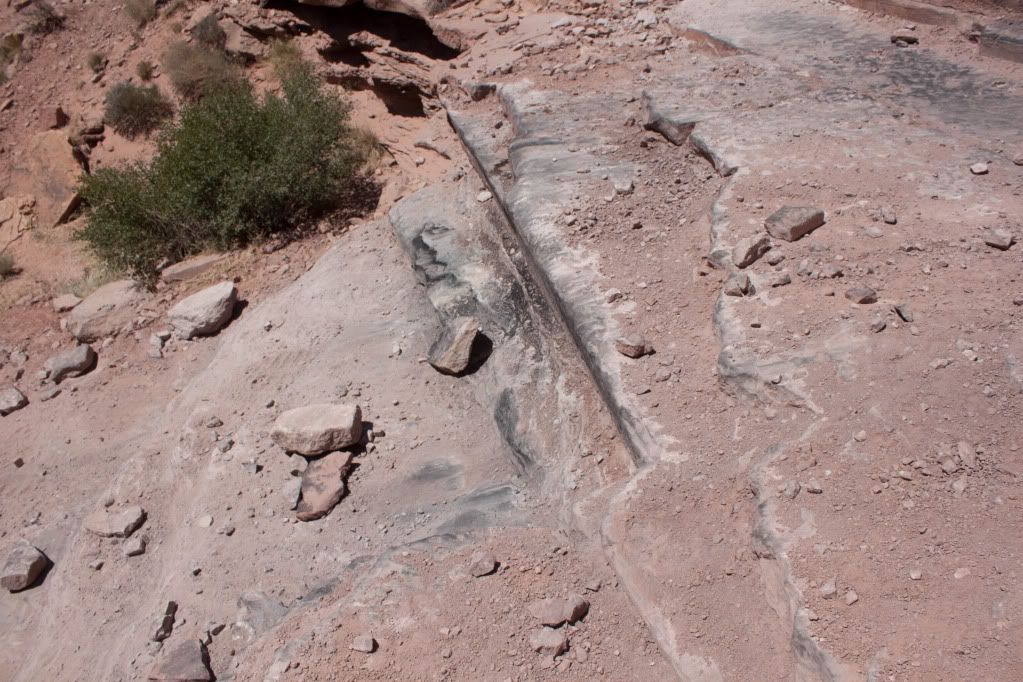 Then came Axle Hill.....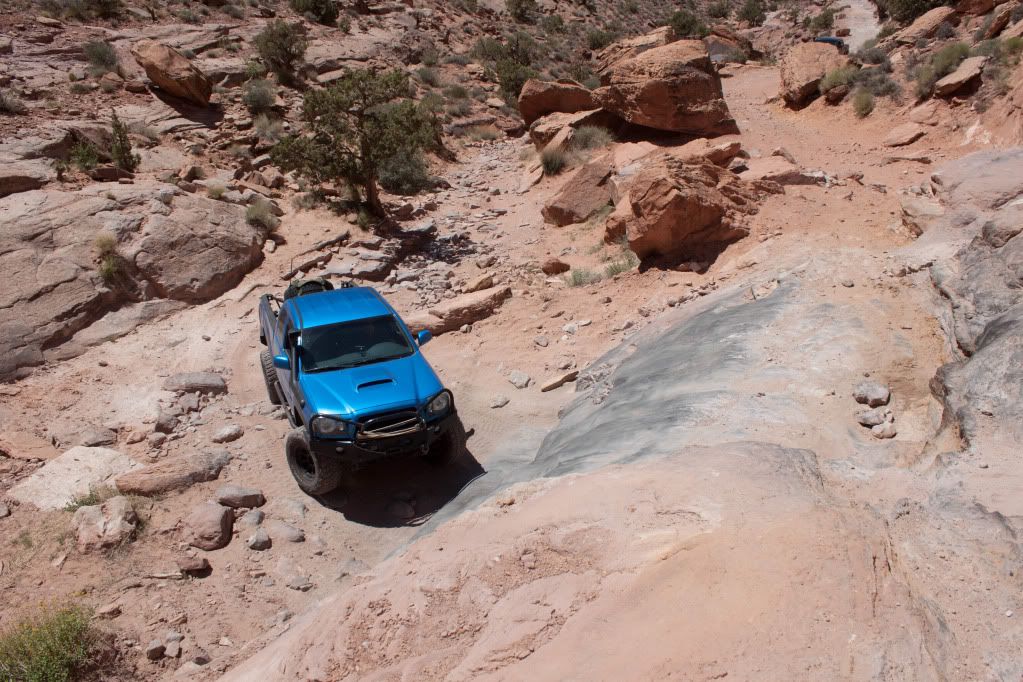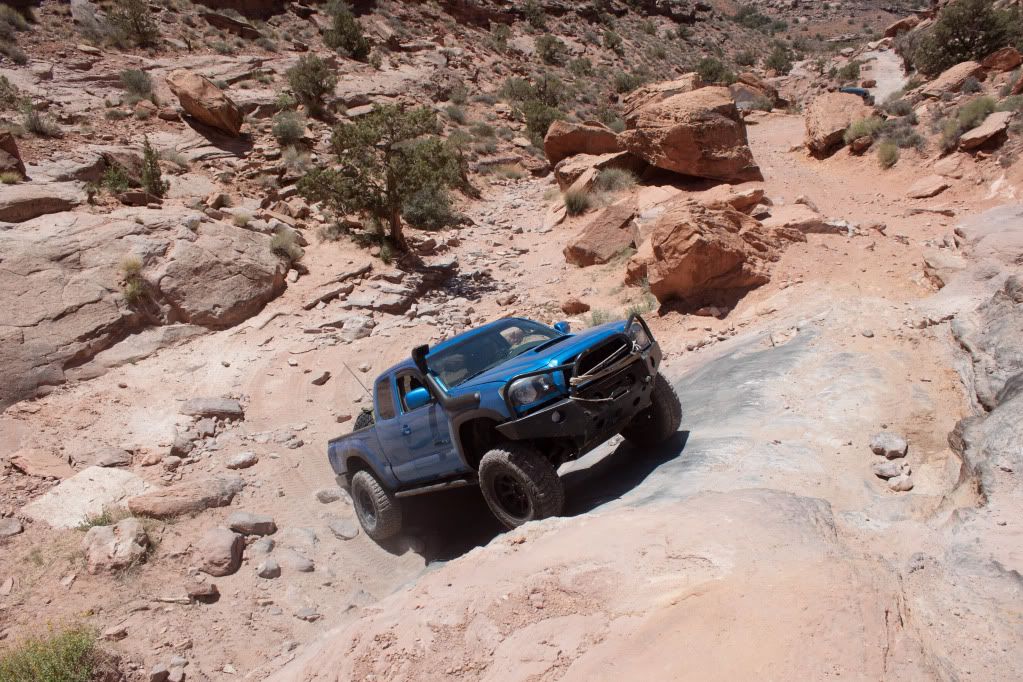 Hooked the winch up to keep the tires on the ground....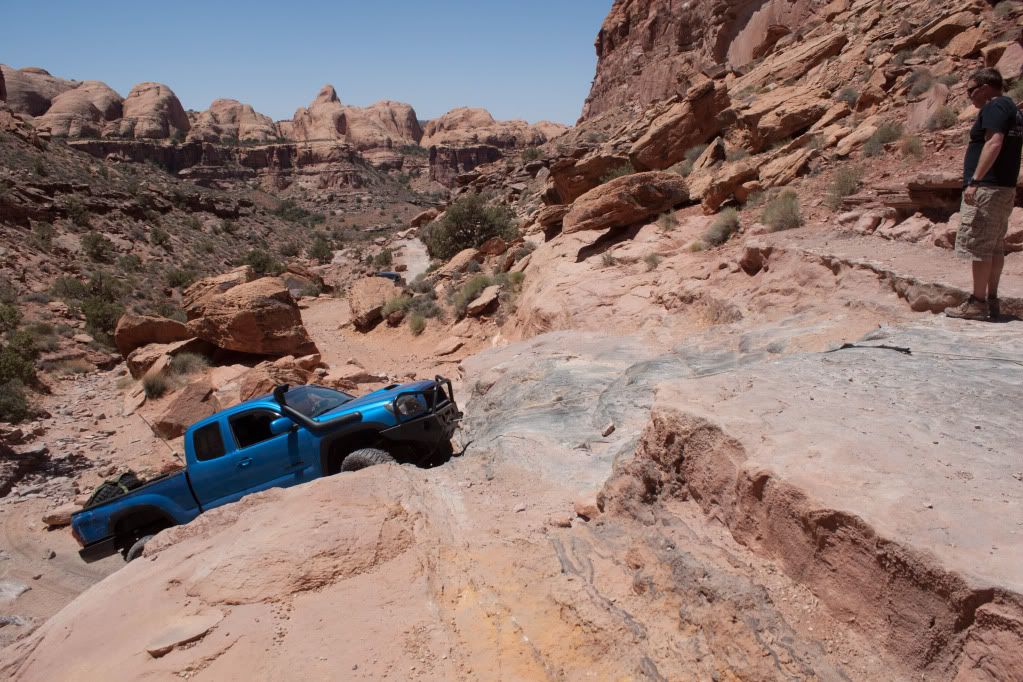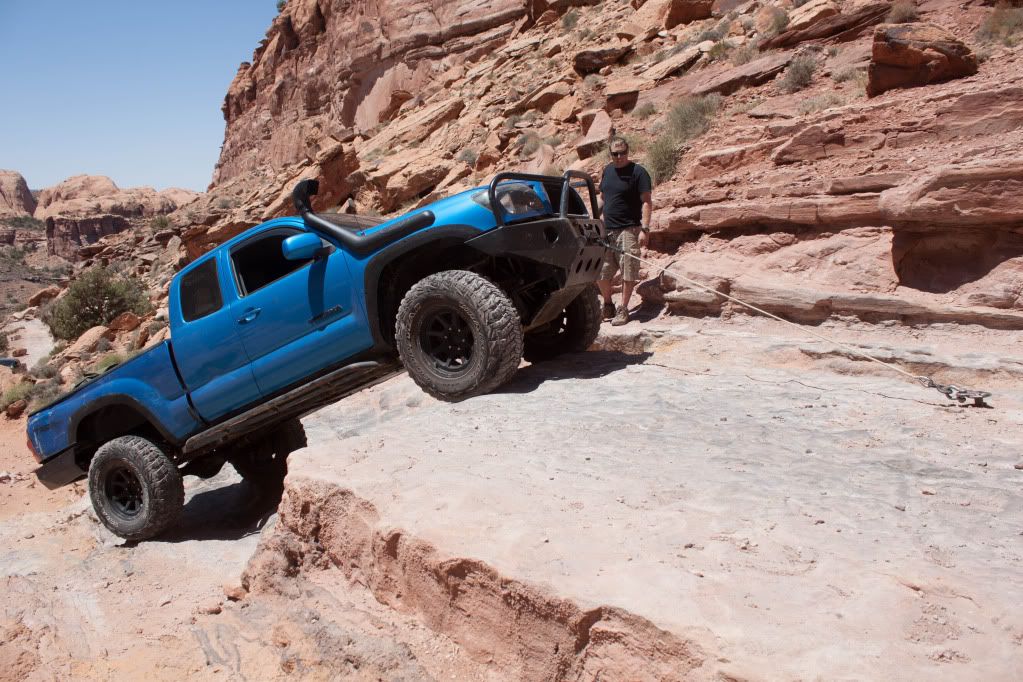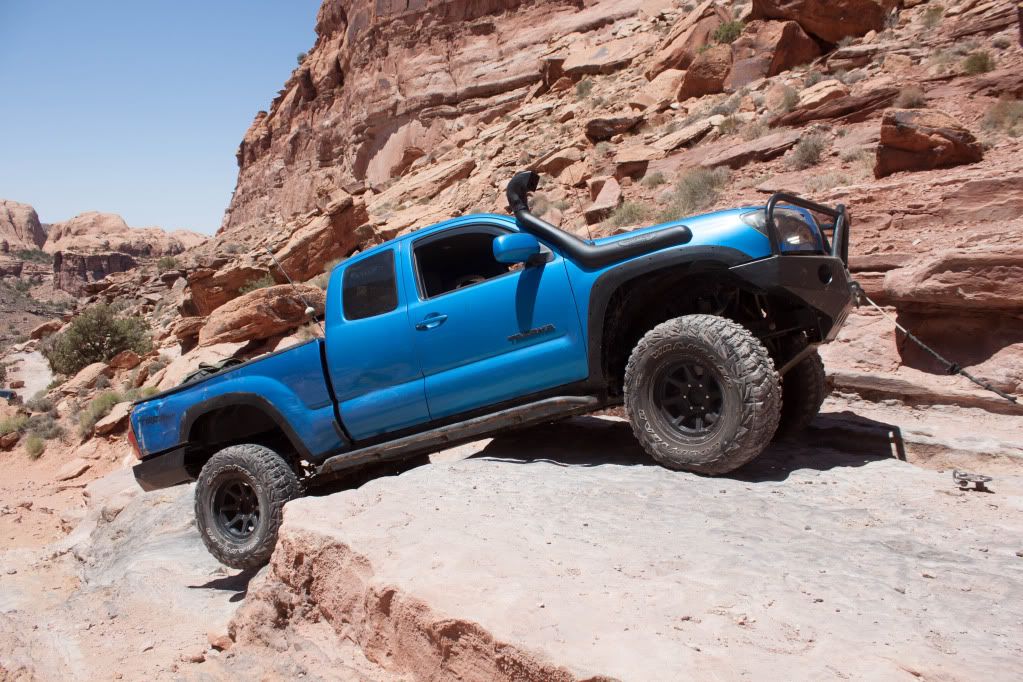 went a little too far to the right and bam
Broked
I have no pics of the rest of Pritchett.....once I broke it was all about us getting out of there and cameras where dropped....brok my winch line twice, and had to use 2 snatch blocks hooked to my bumper to pull me up Rock Pile, and ended up pulling my bumper about 2" away from the truck, bending the frame and radiator support.
So the next day we loaded up in Dennis's truck and took a drive down scenic hwy 12 to Bryce Canyon to see the sites....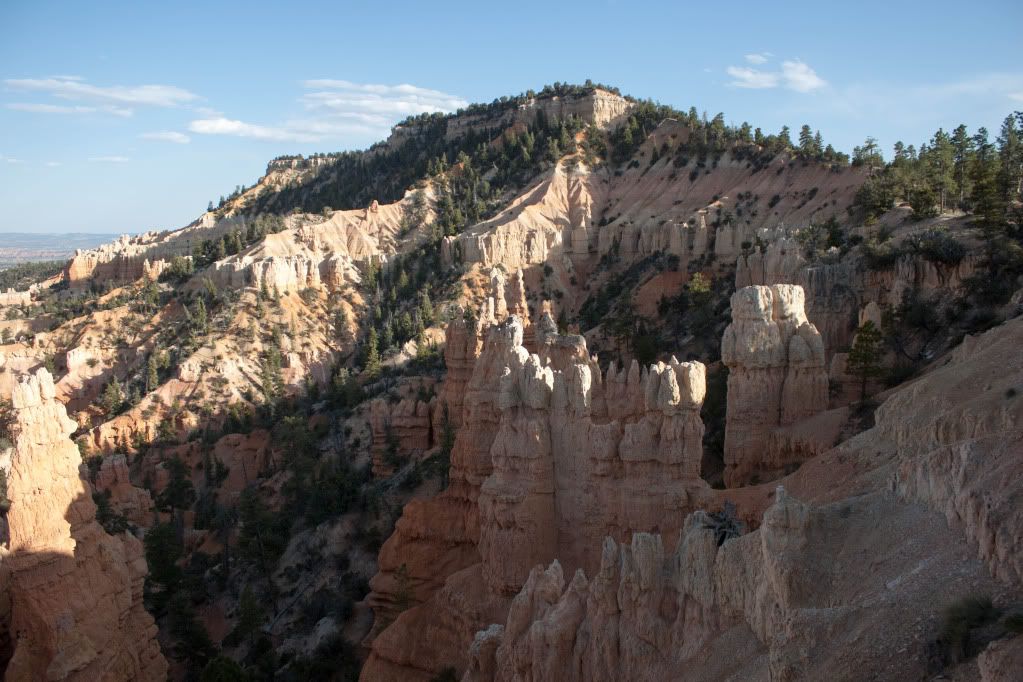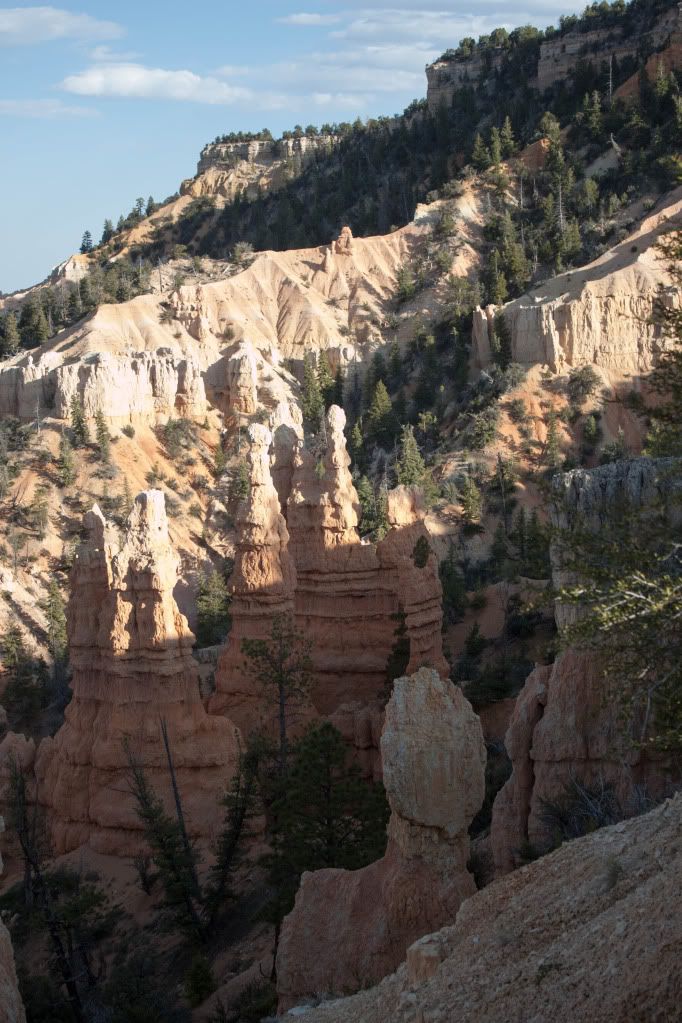 Prong Horn everywhere!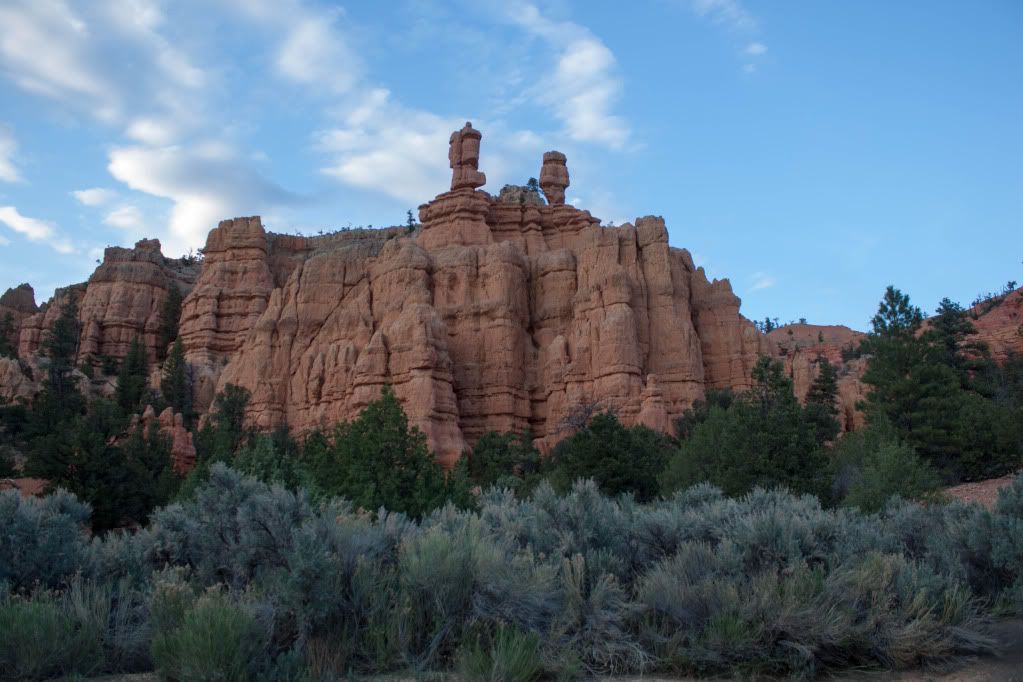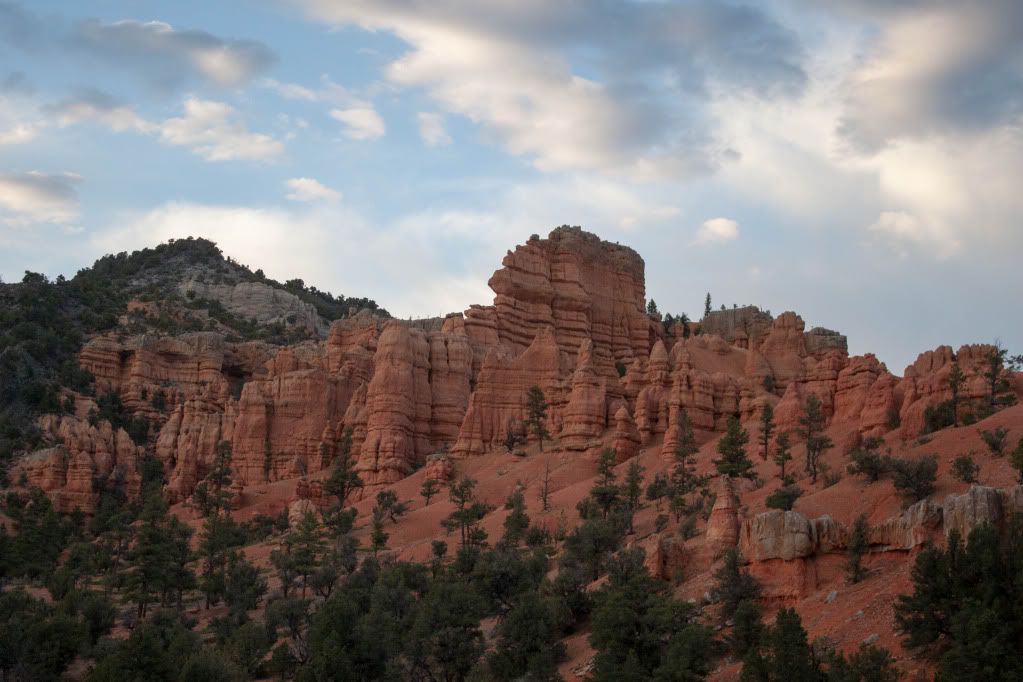 Also spotted a few Mule Deer...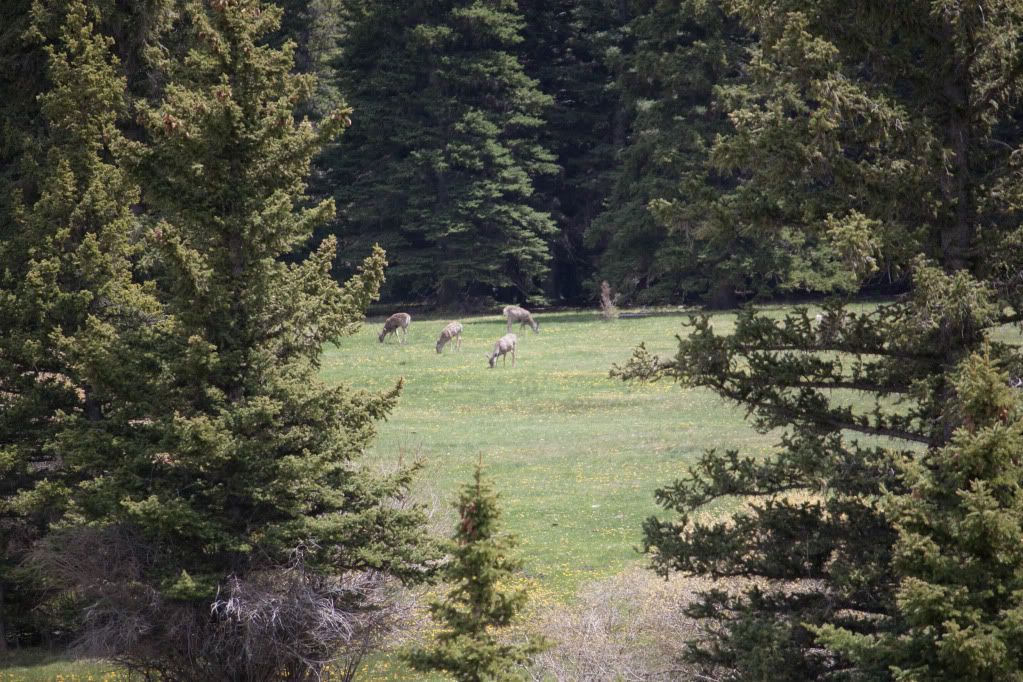 By Thursday morning my driveshaft was done, and we hit the trail to try and squeeze all the wheeling in that we could...
Ran Top of the World trail, followed my Dome Plateau.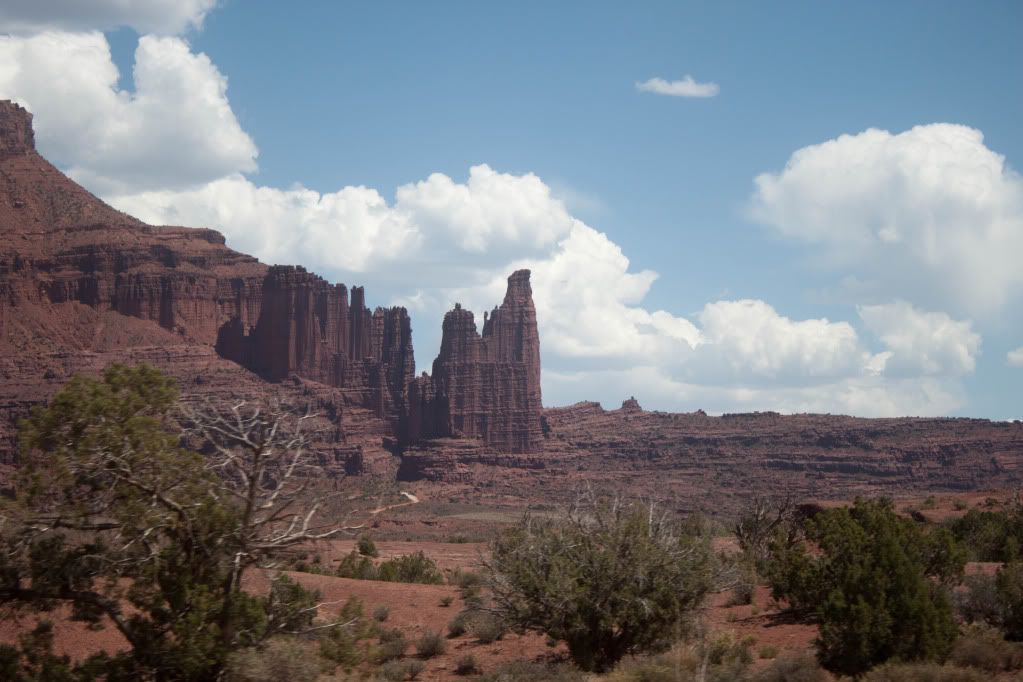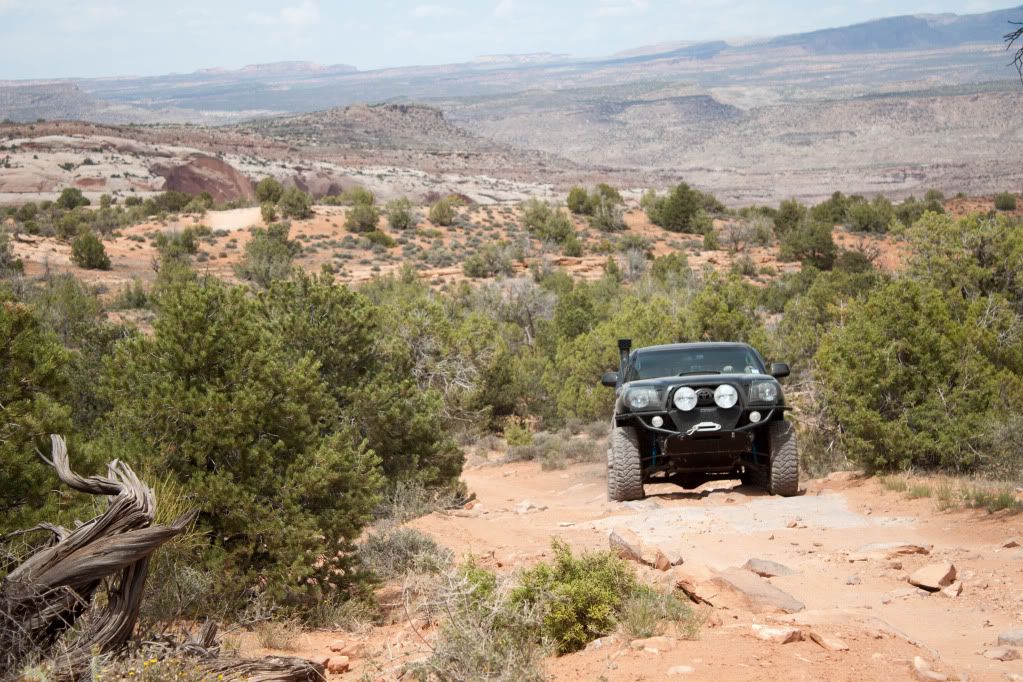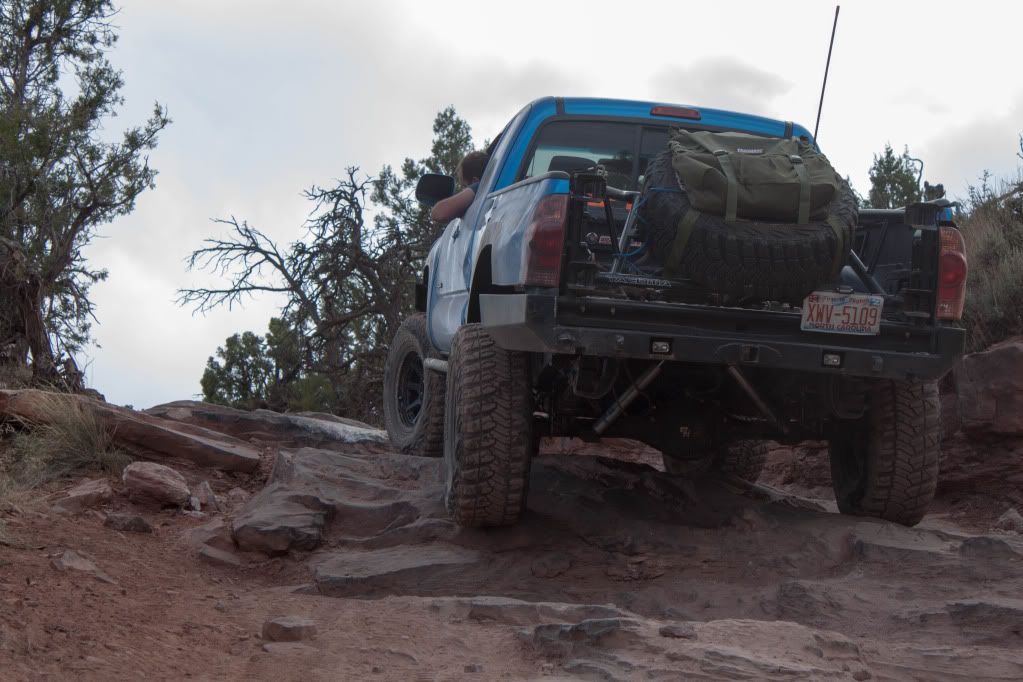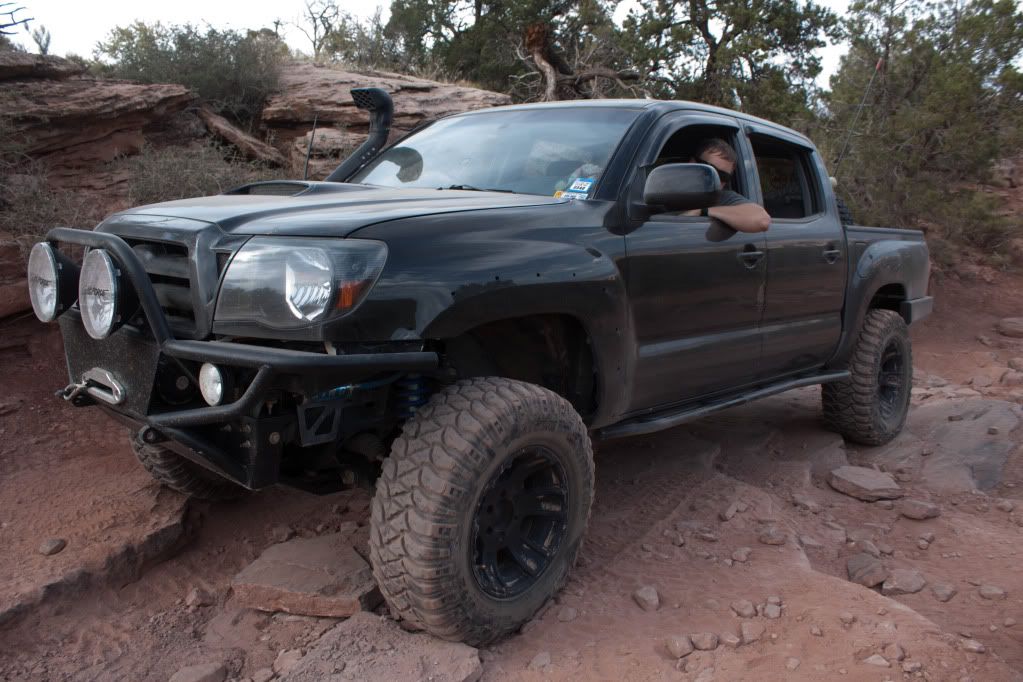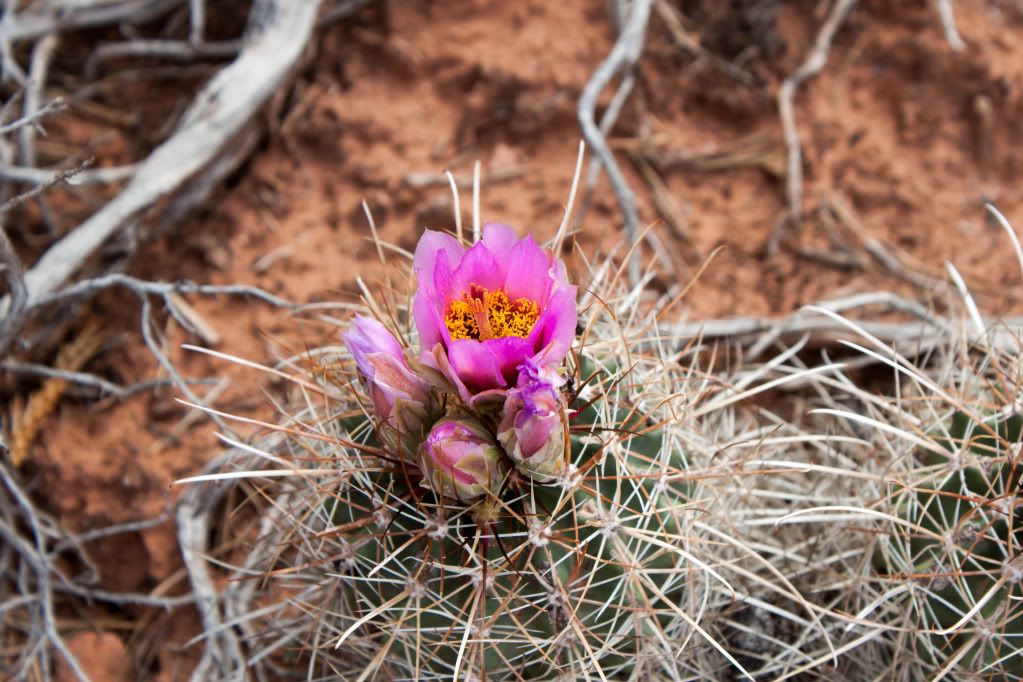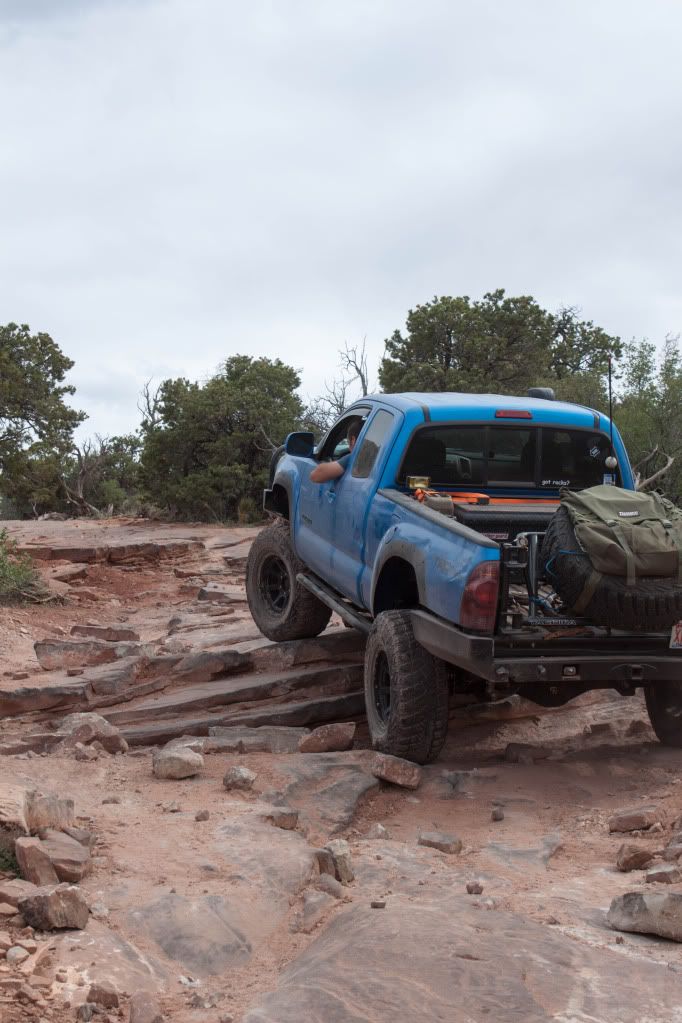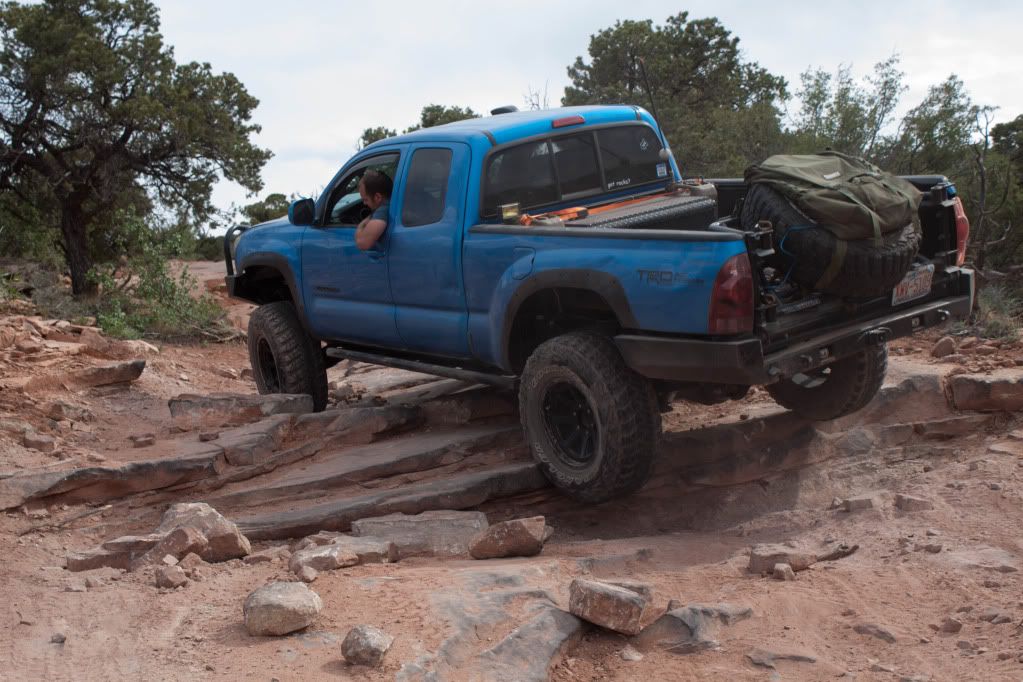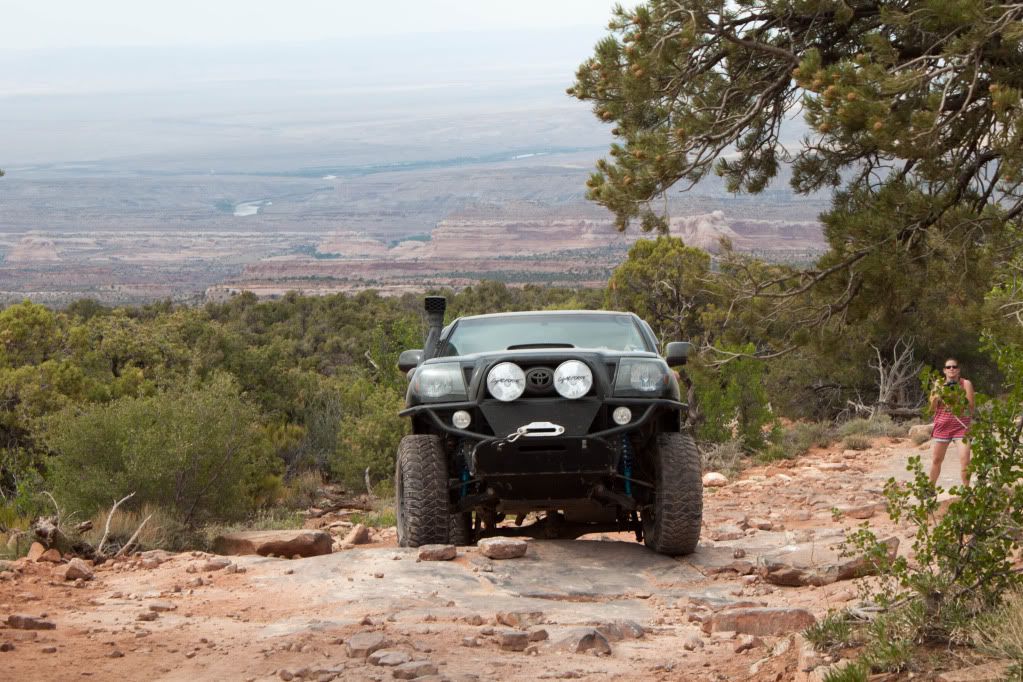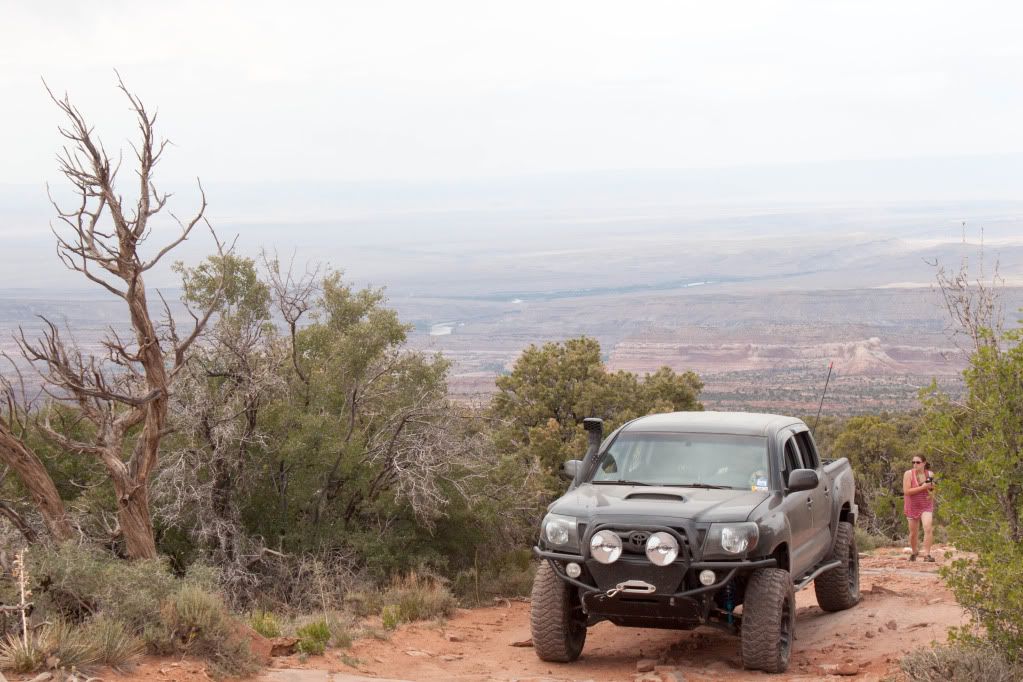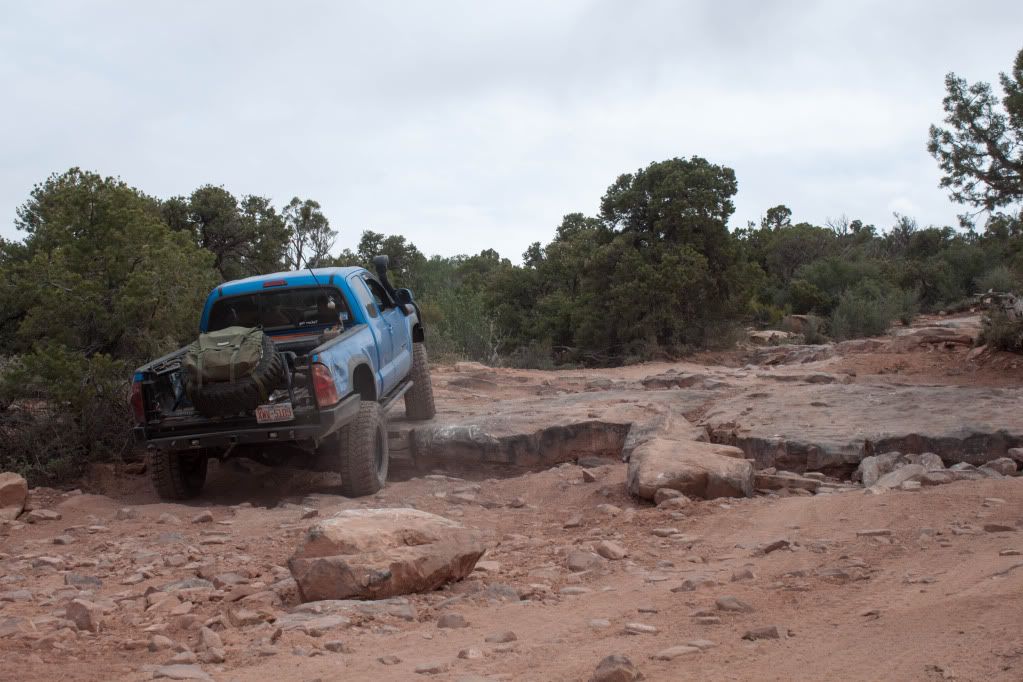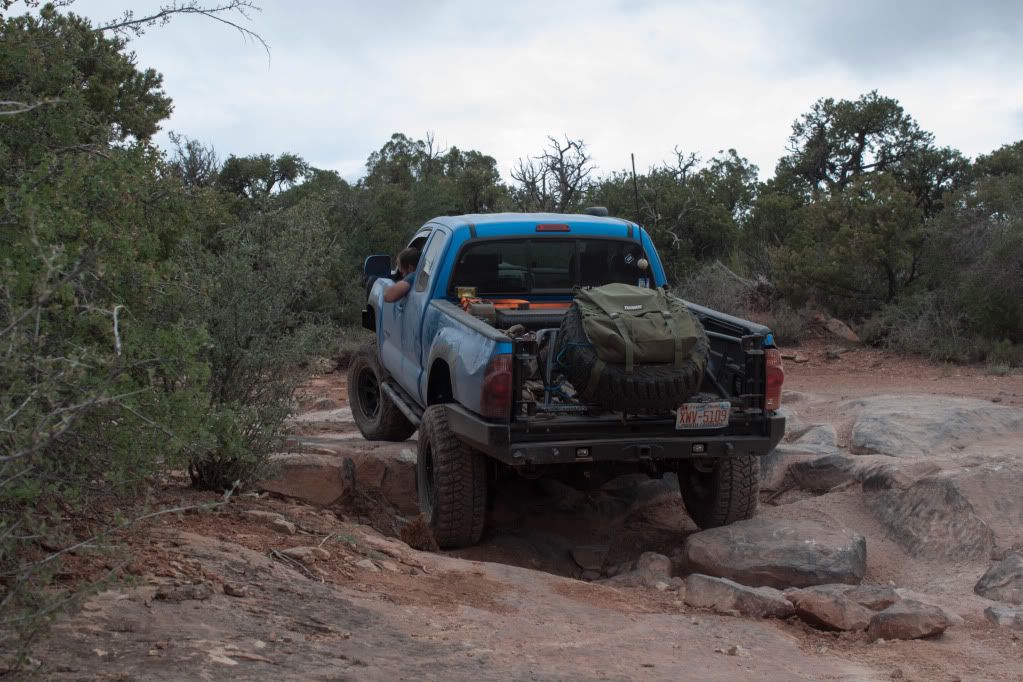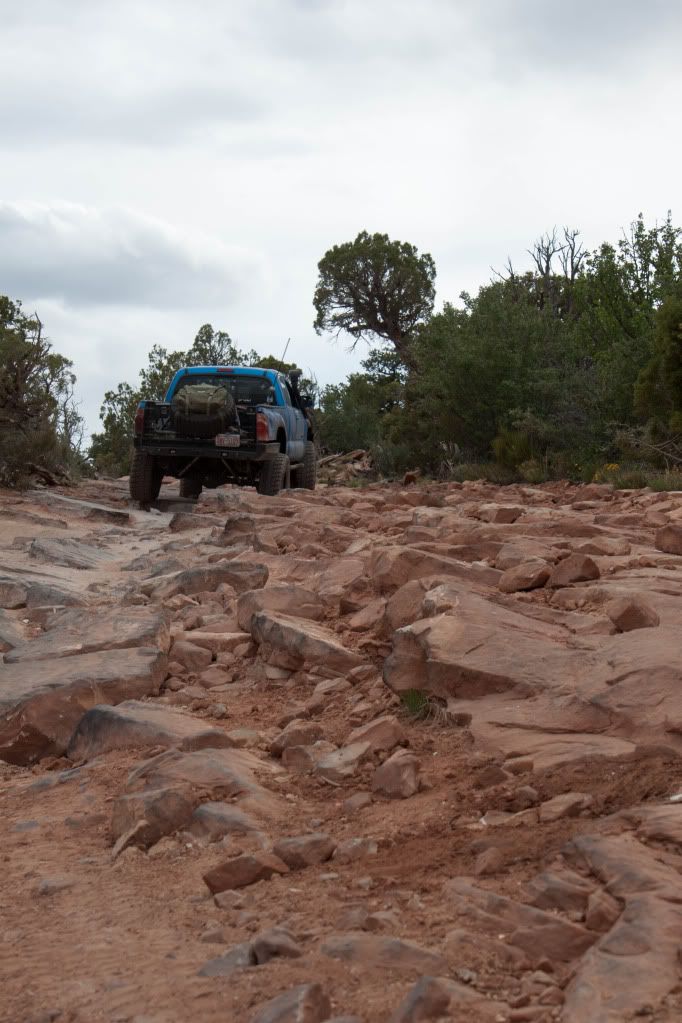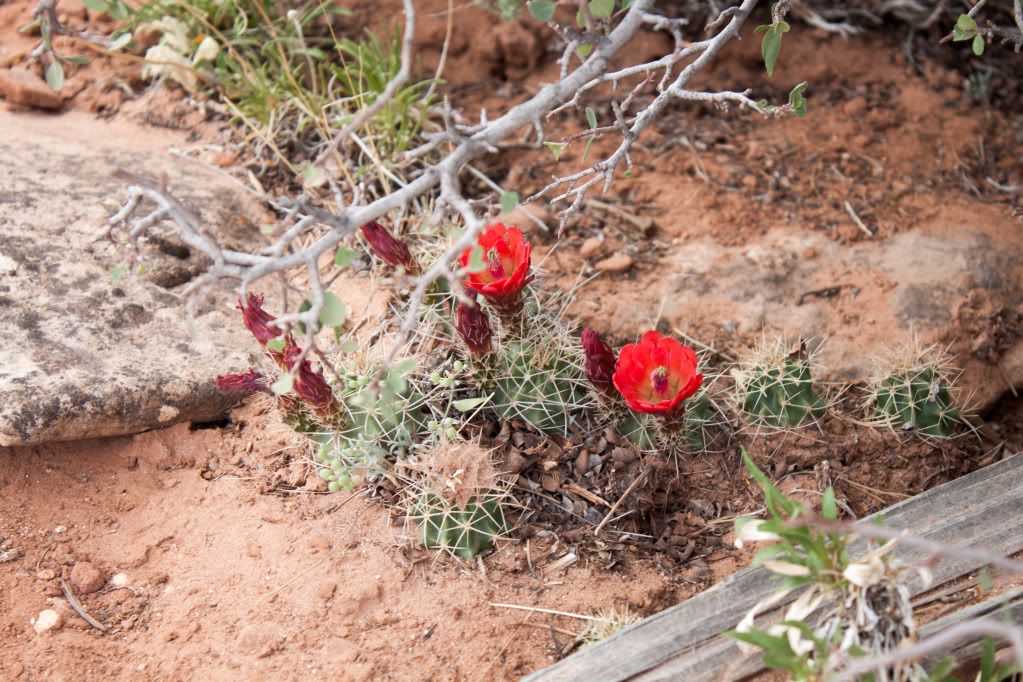 lol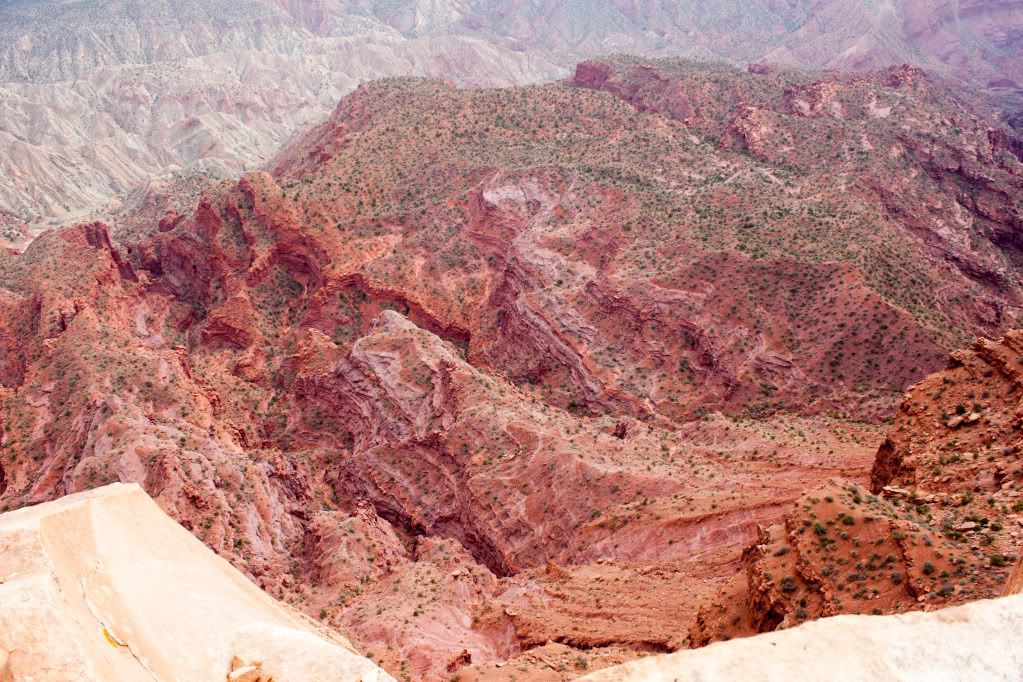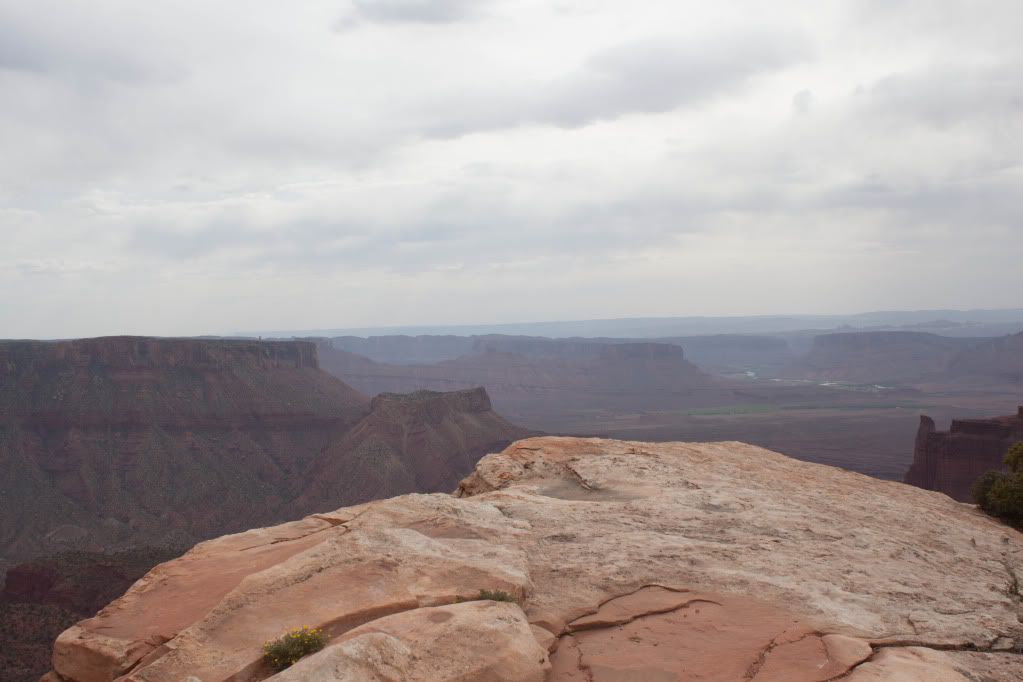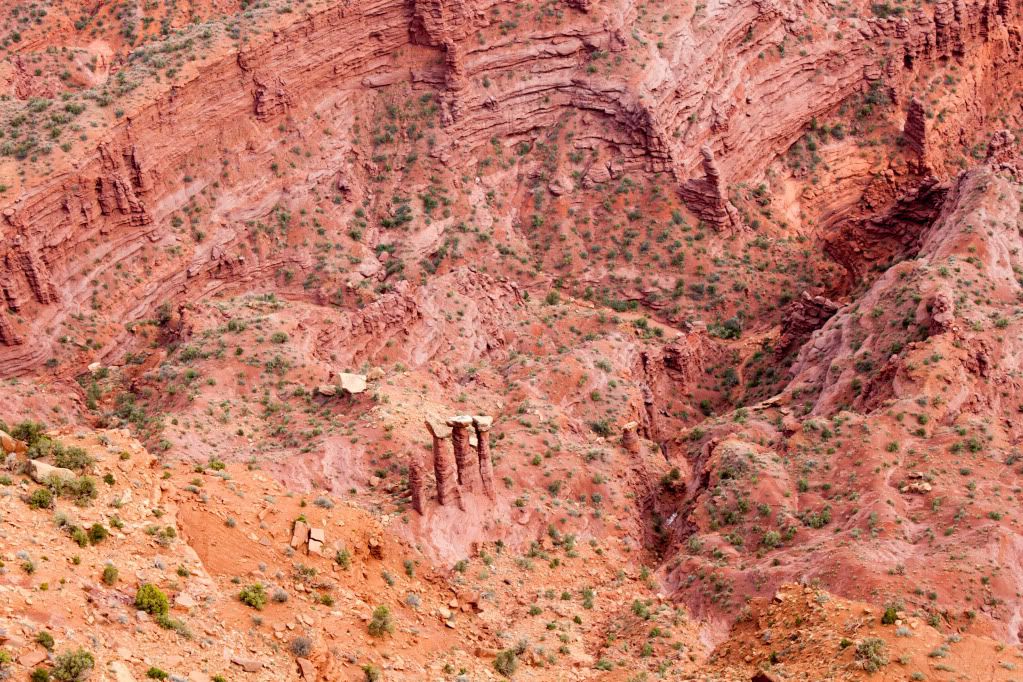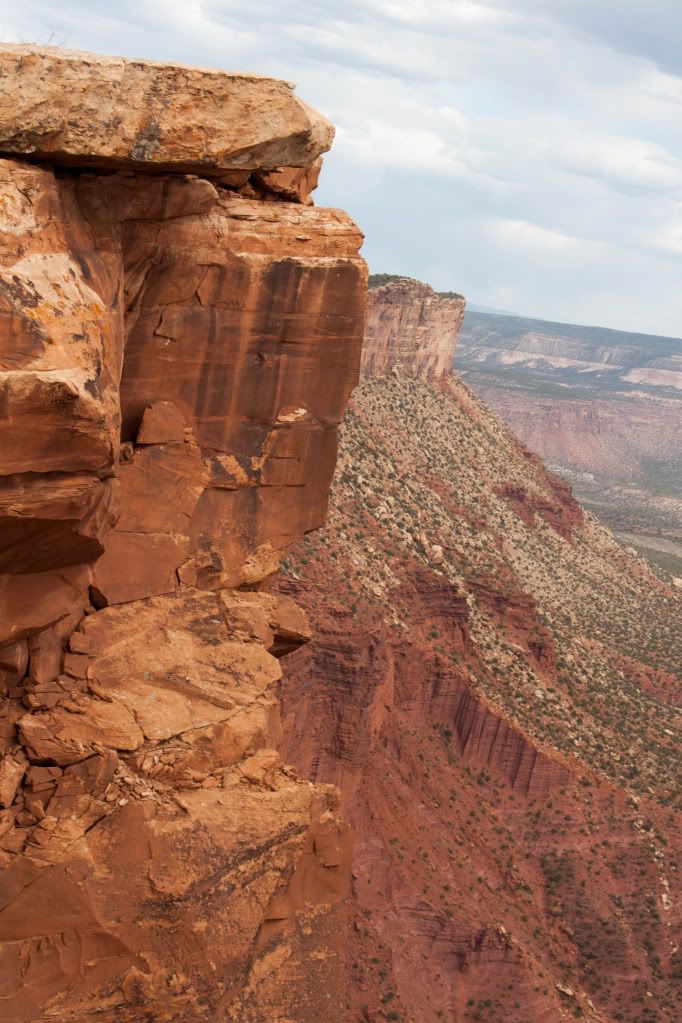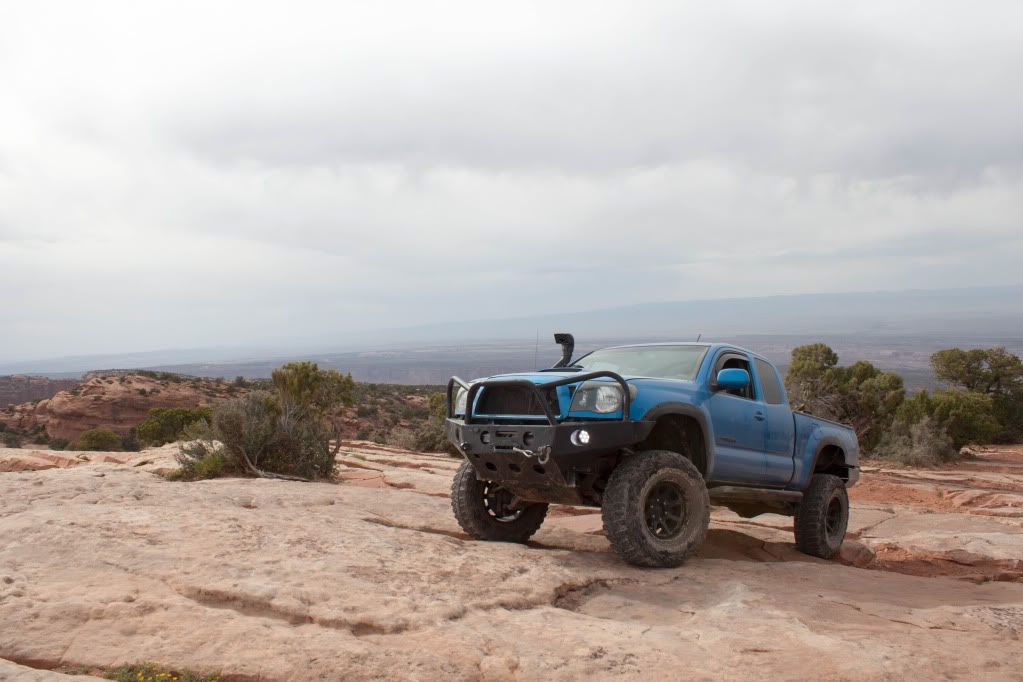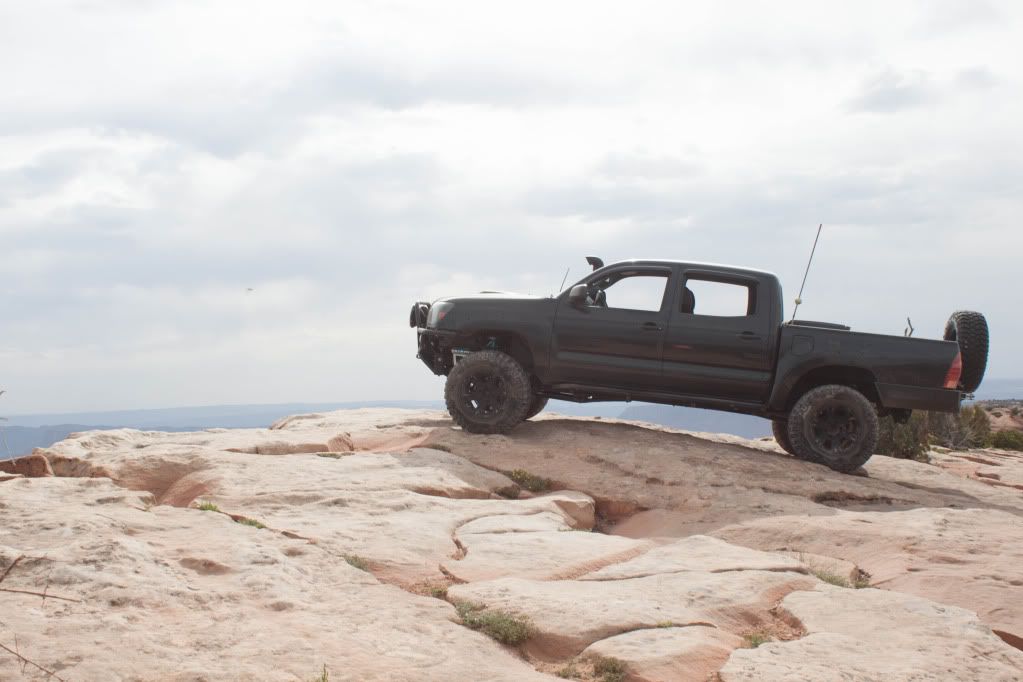 Then back down...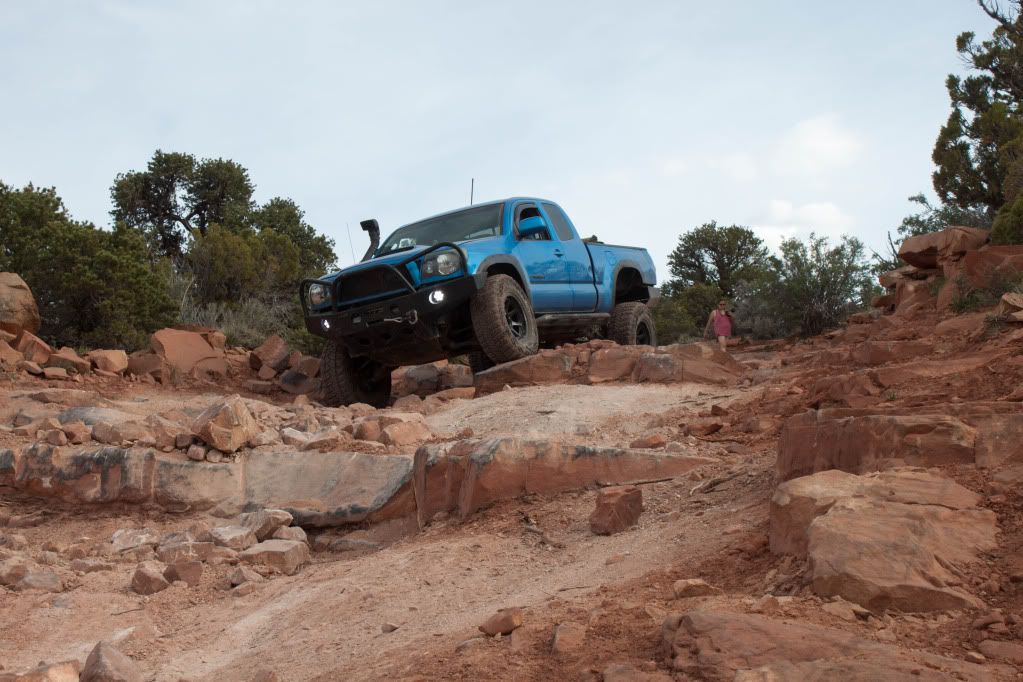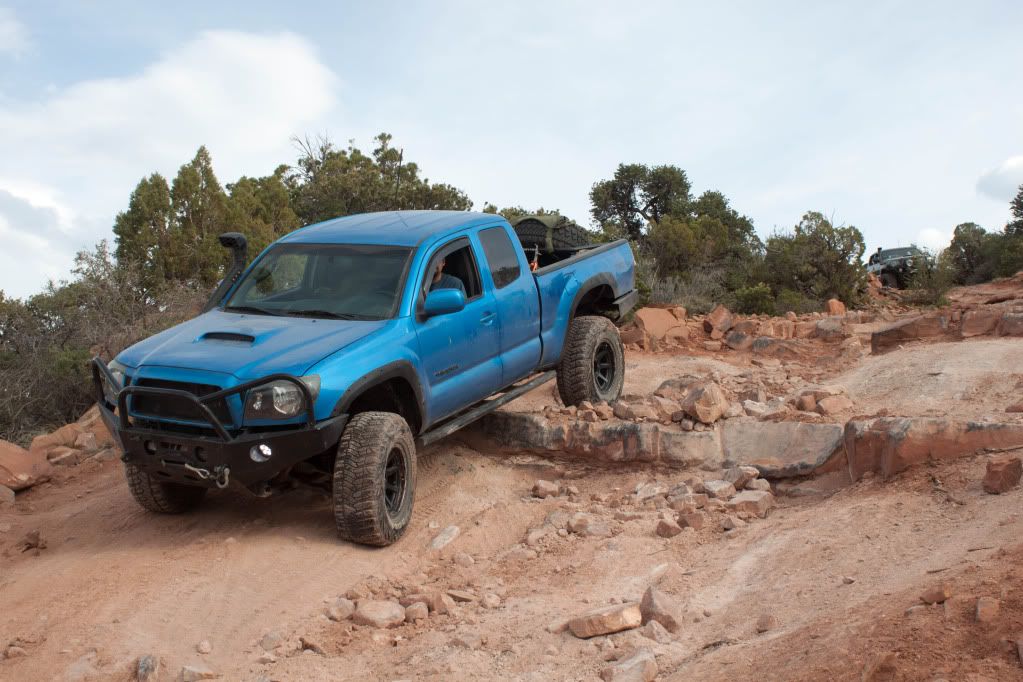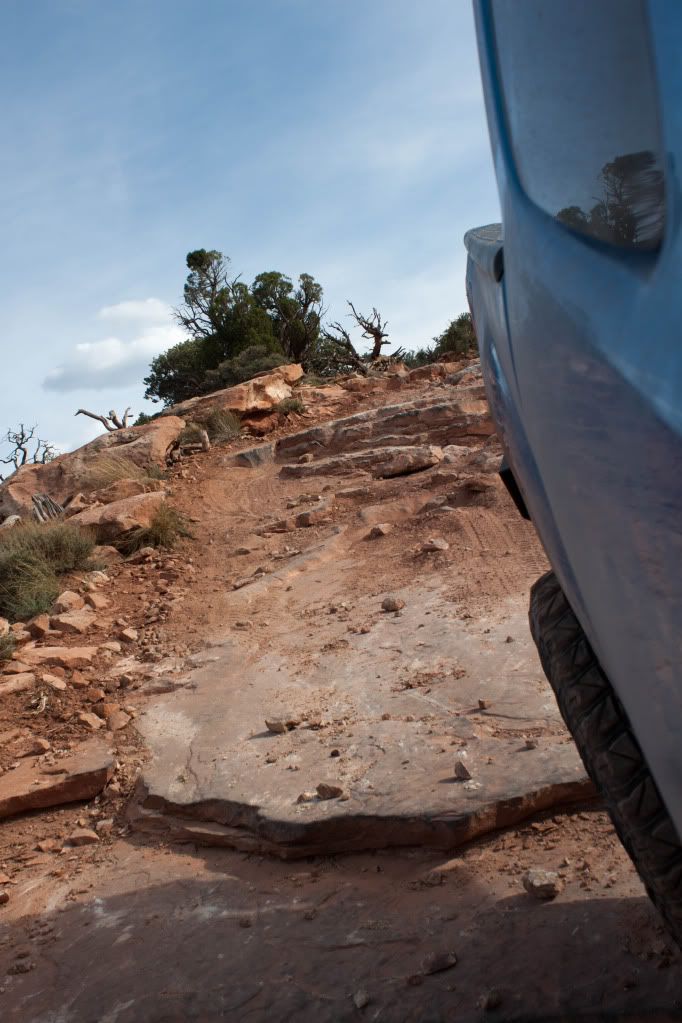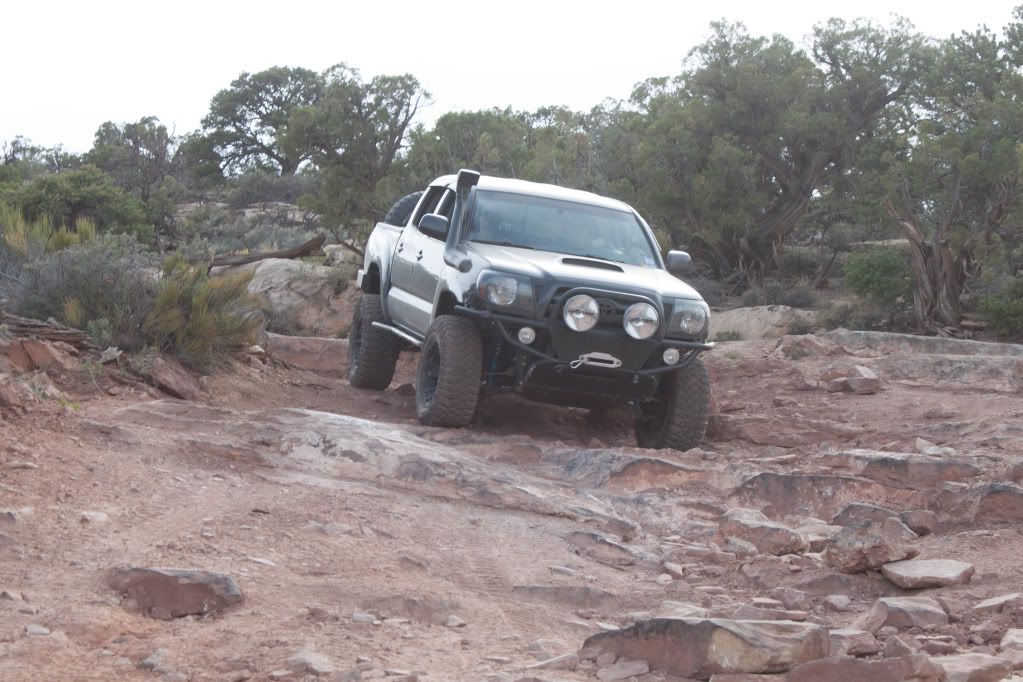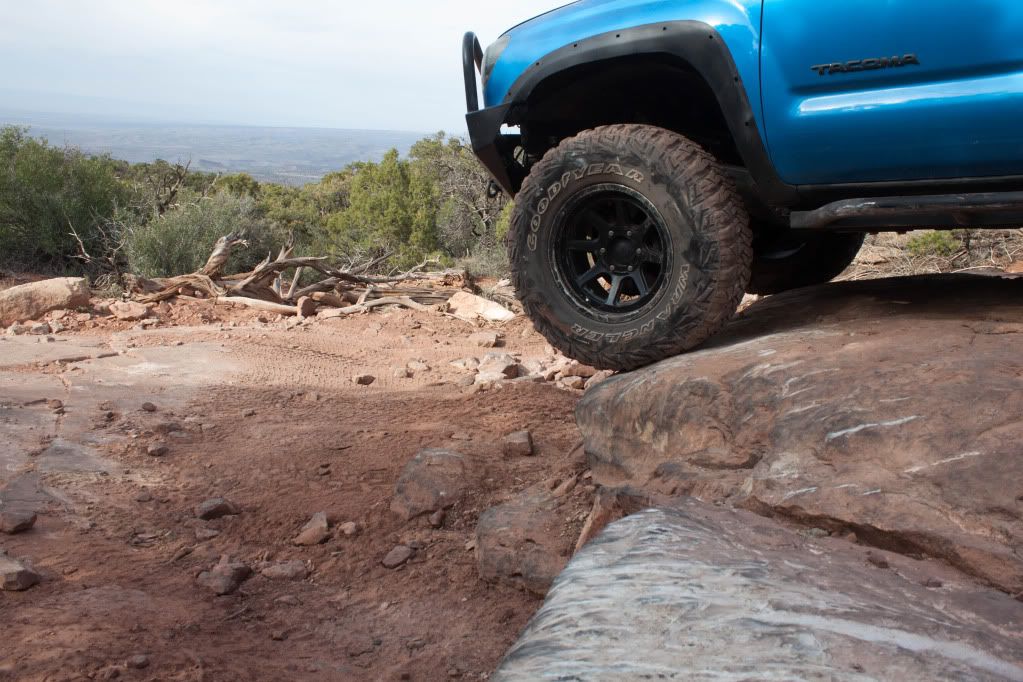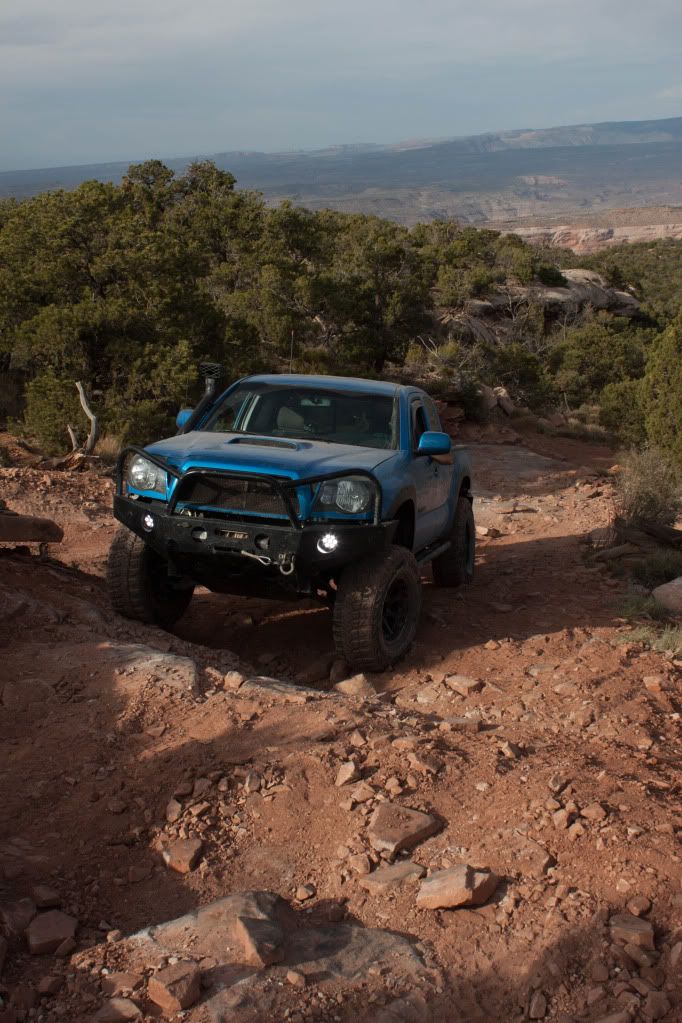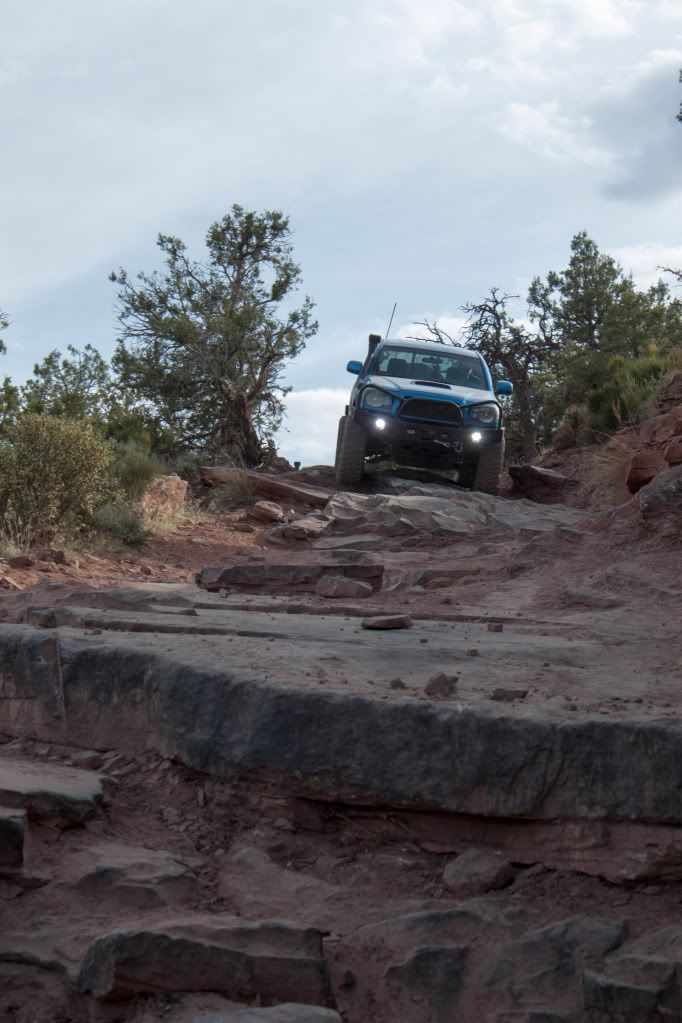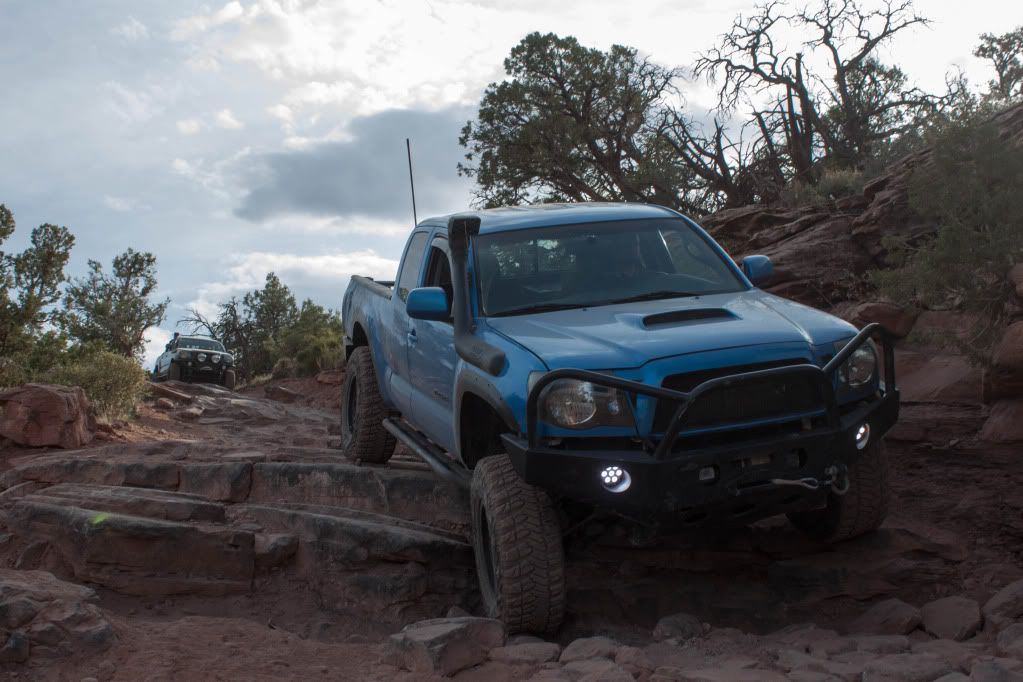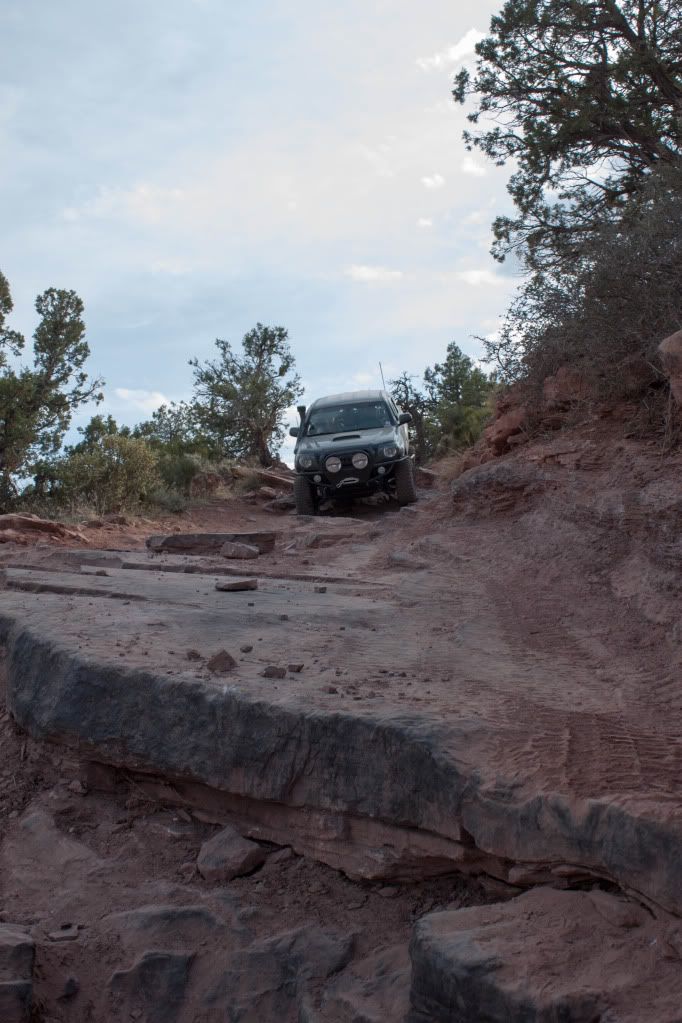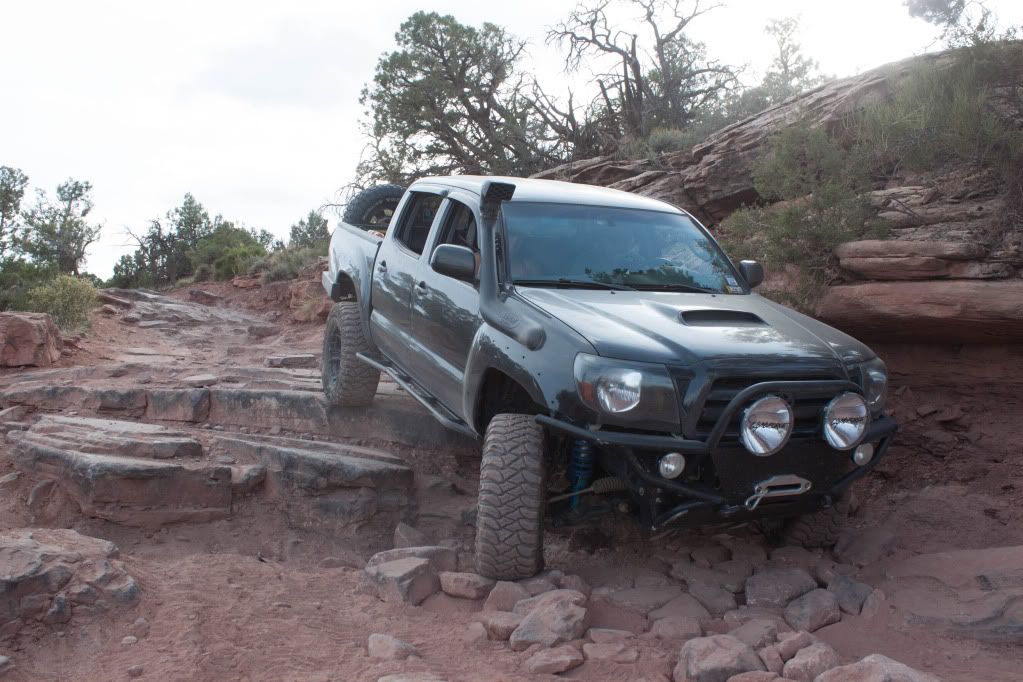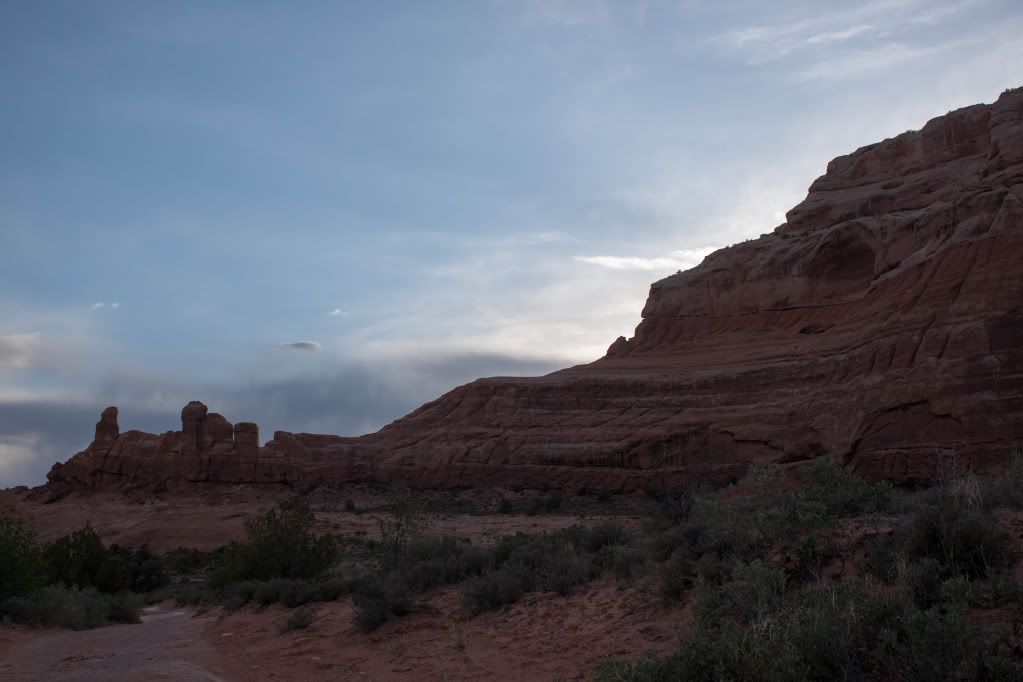 These are from Dome Plateau...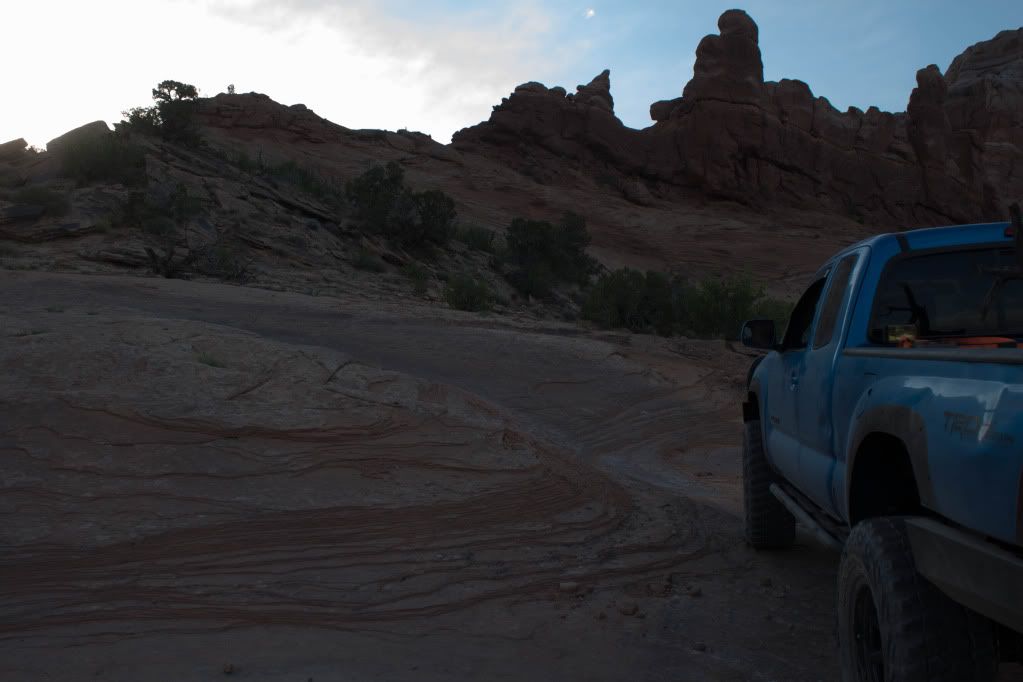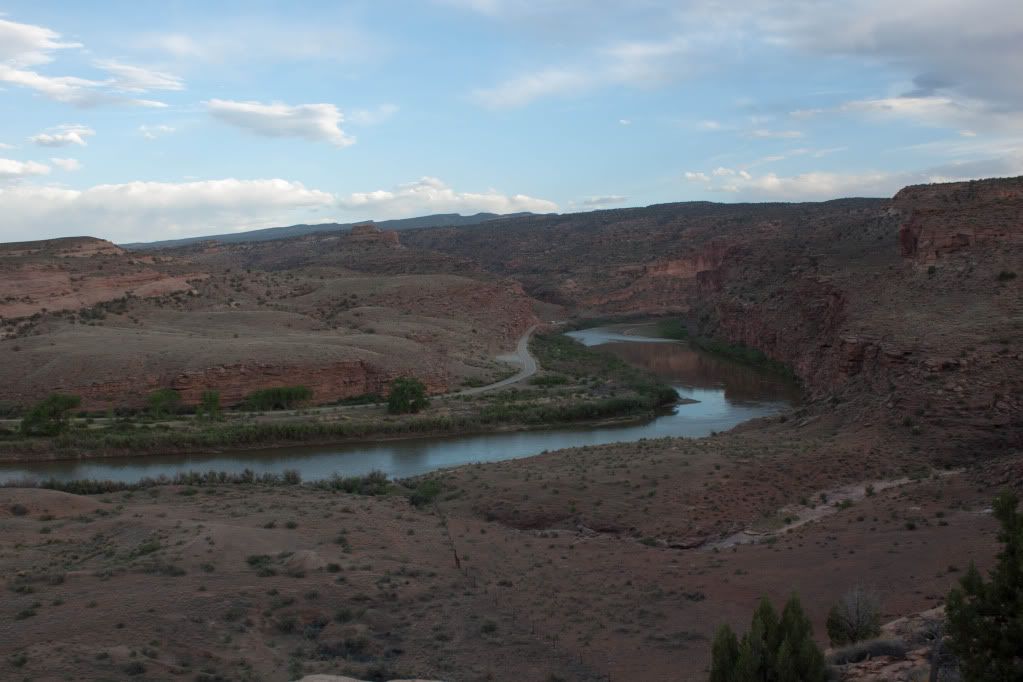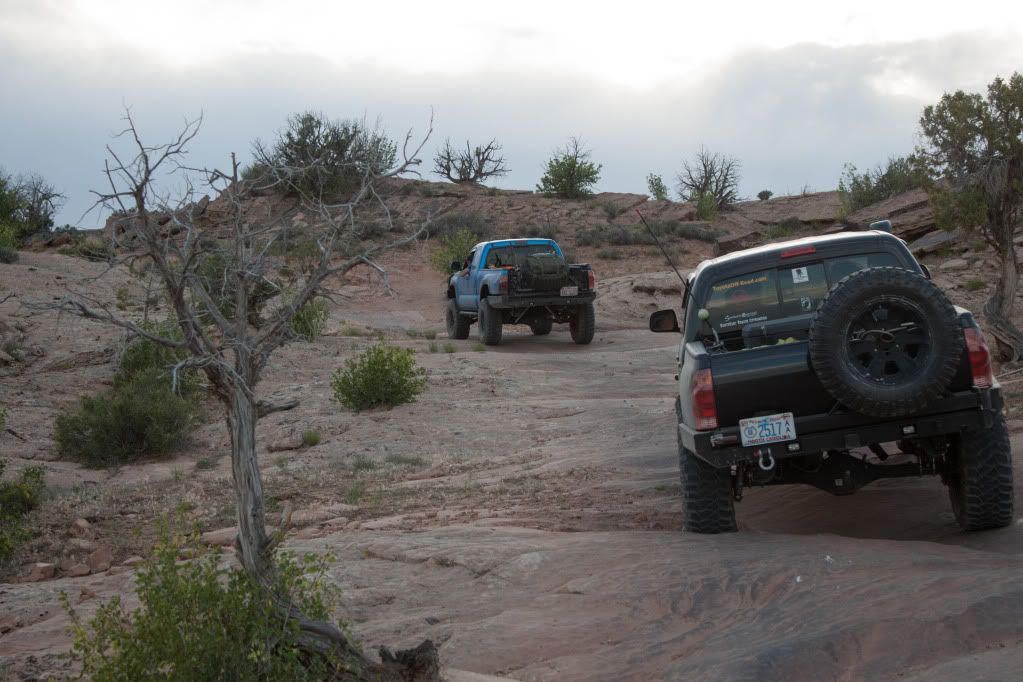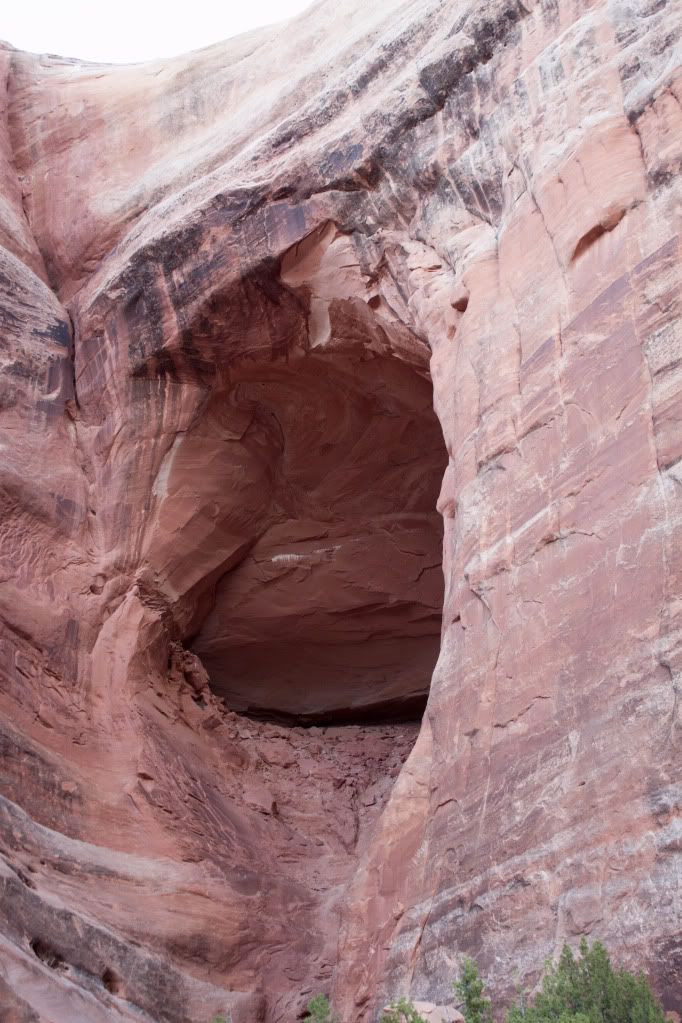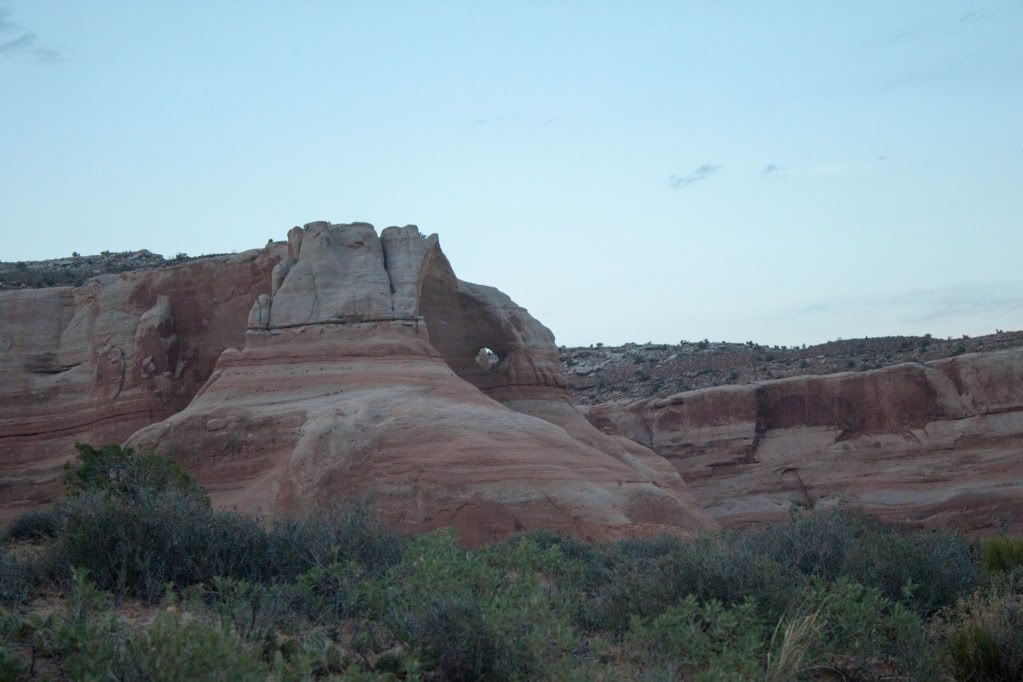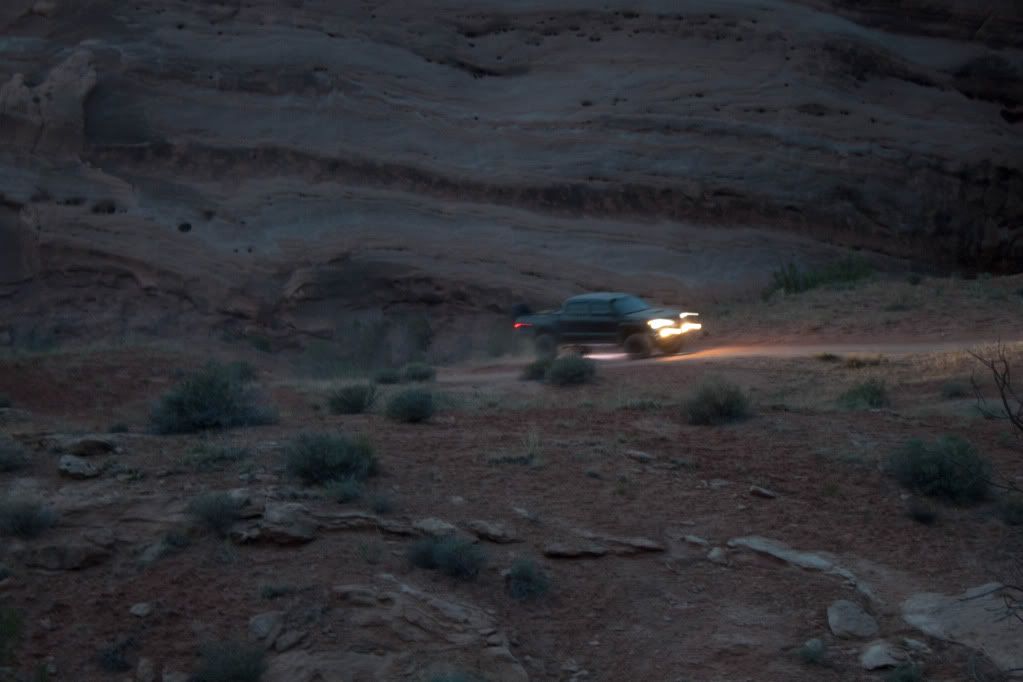 Then we met up with Colorado TTORA the next day to run trifecta, which is Poison Spider trail, Golden Spike trail, and Gold Bar Rim trail linked together.....took 12hrs to run.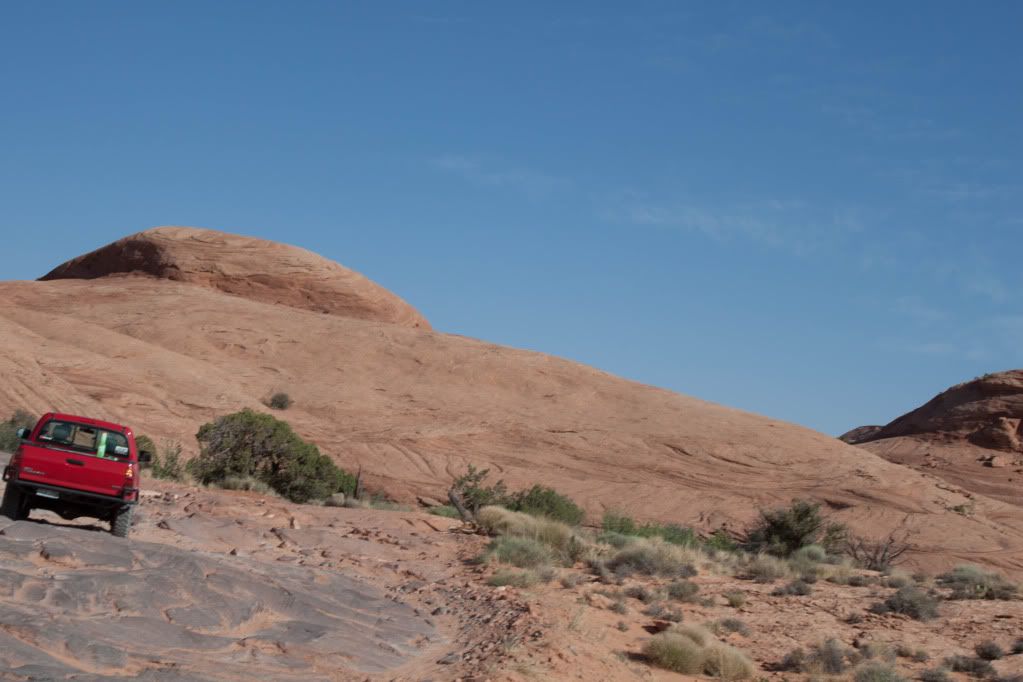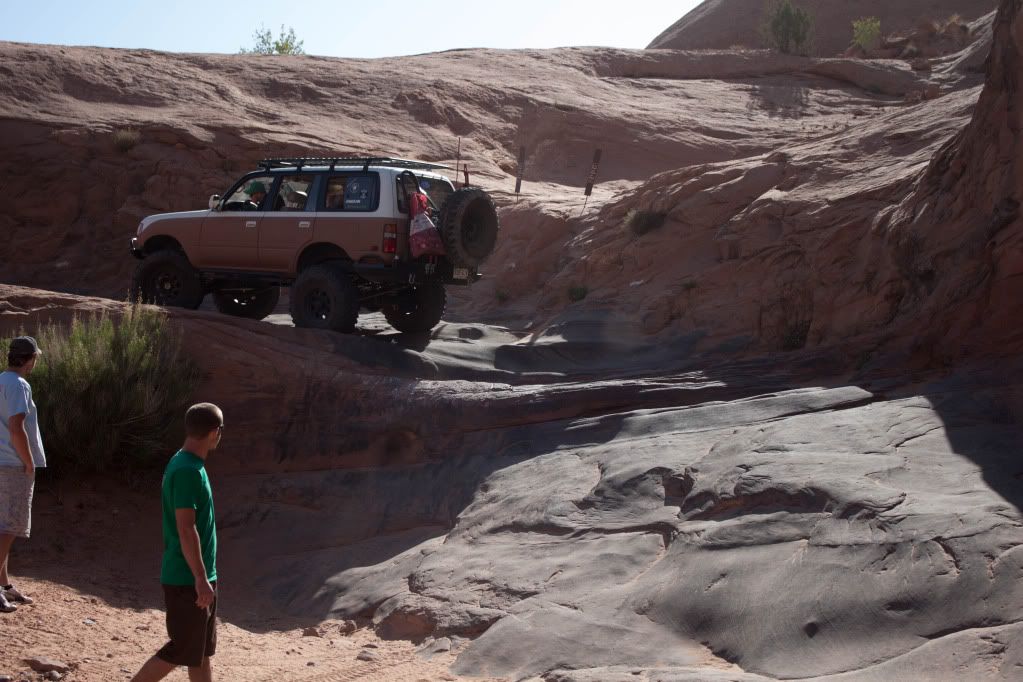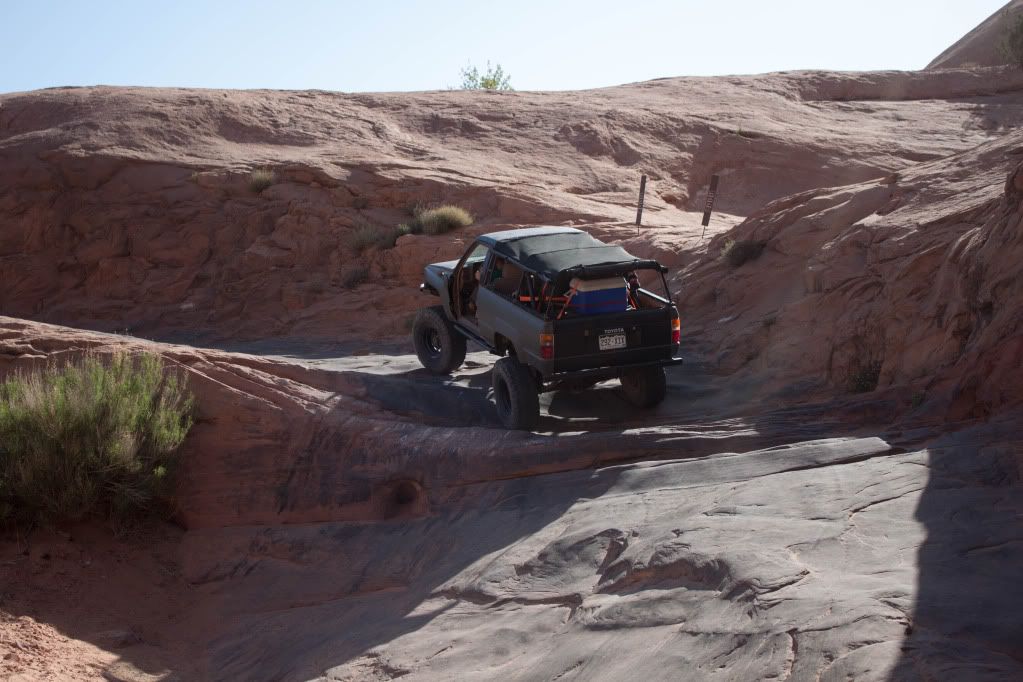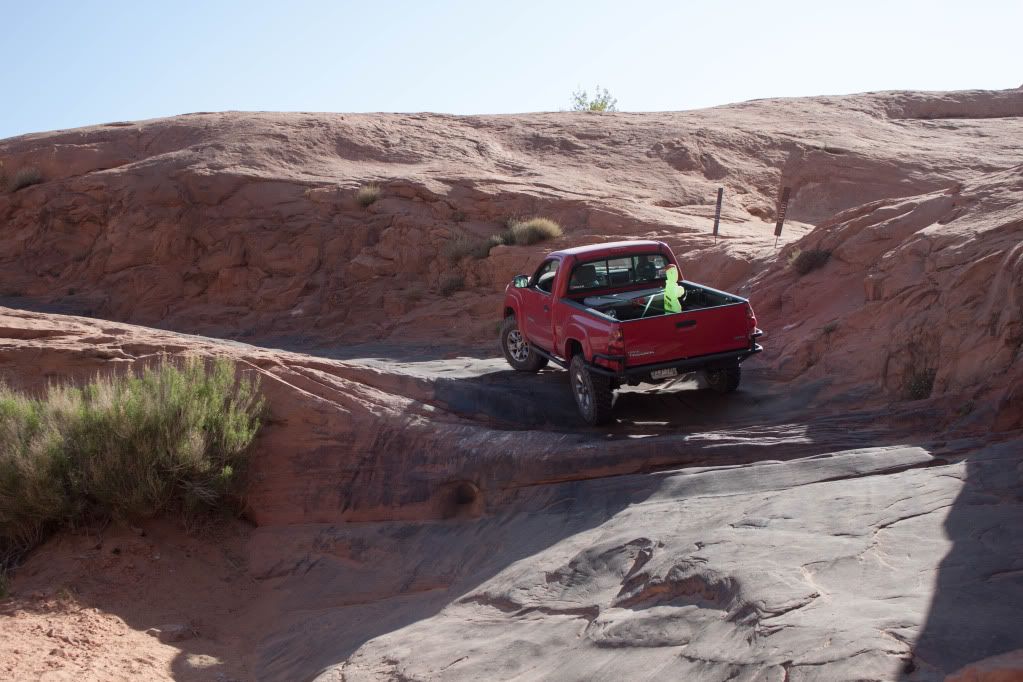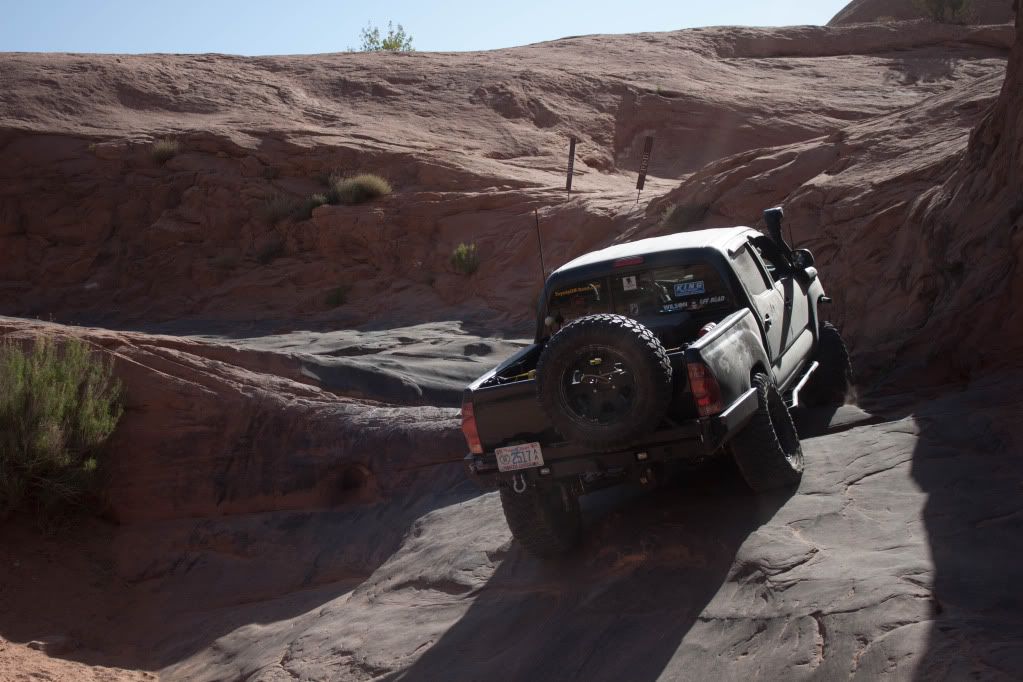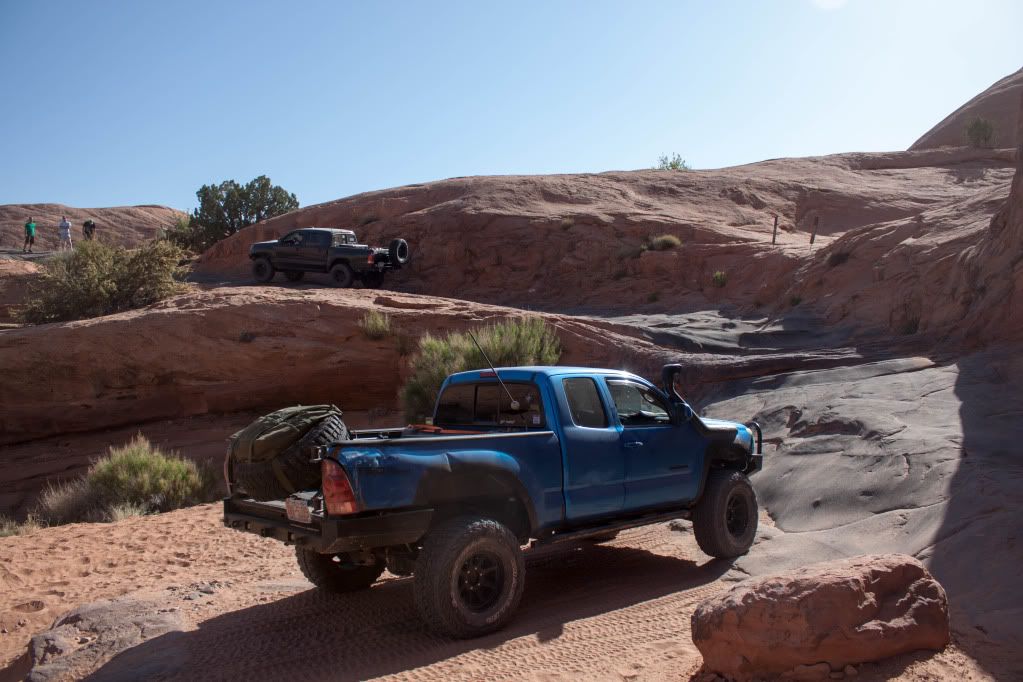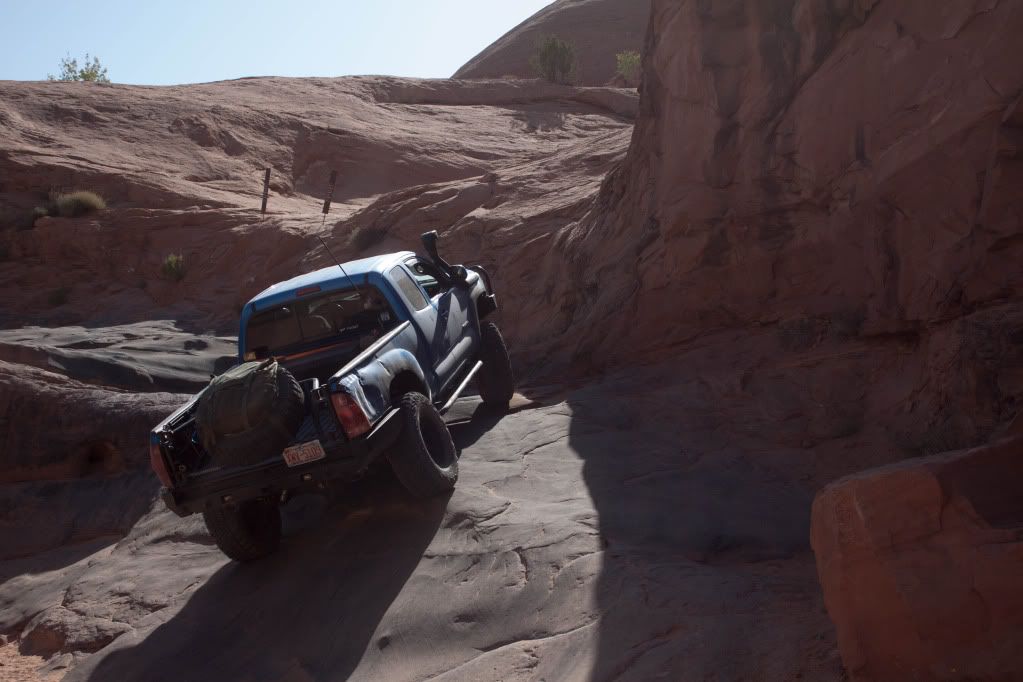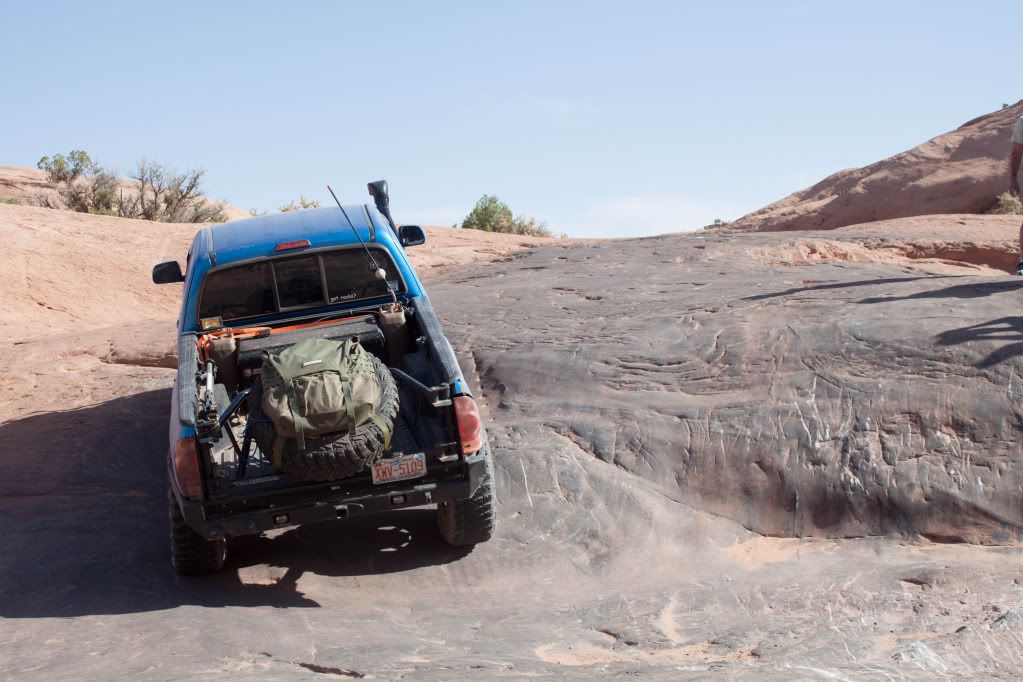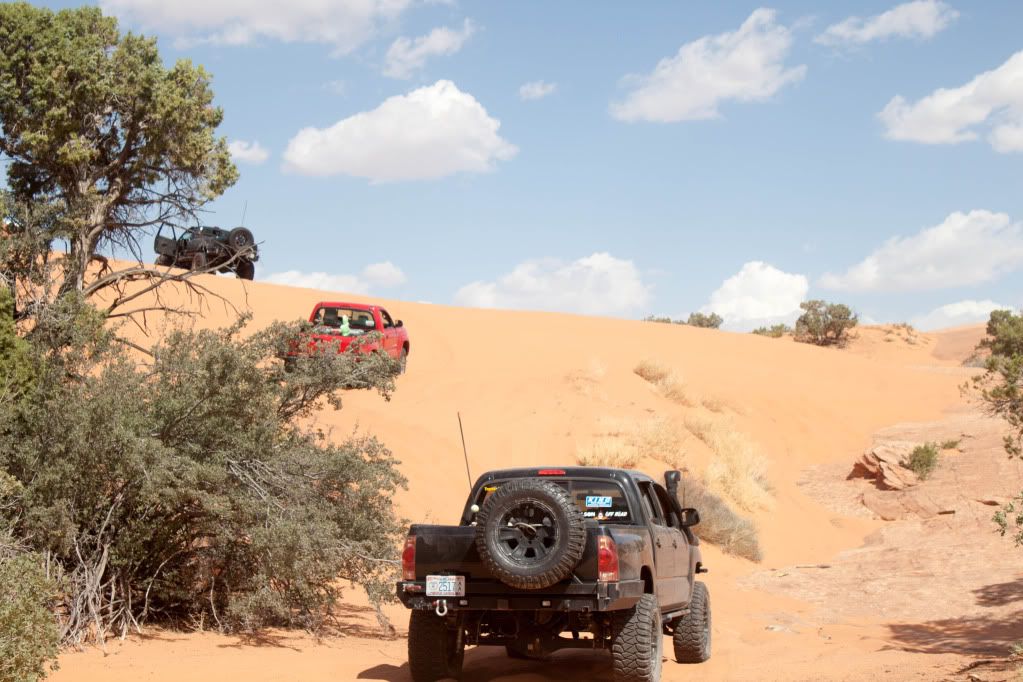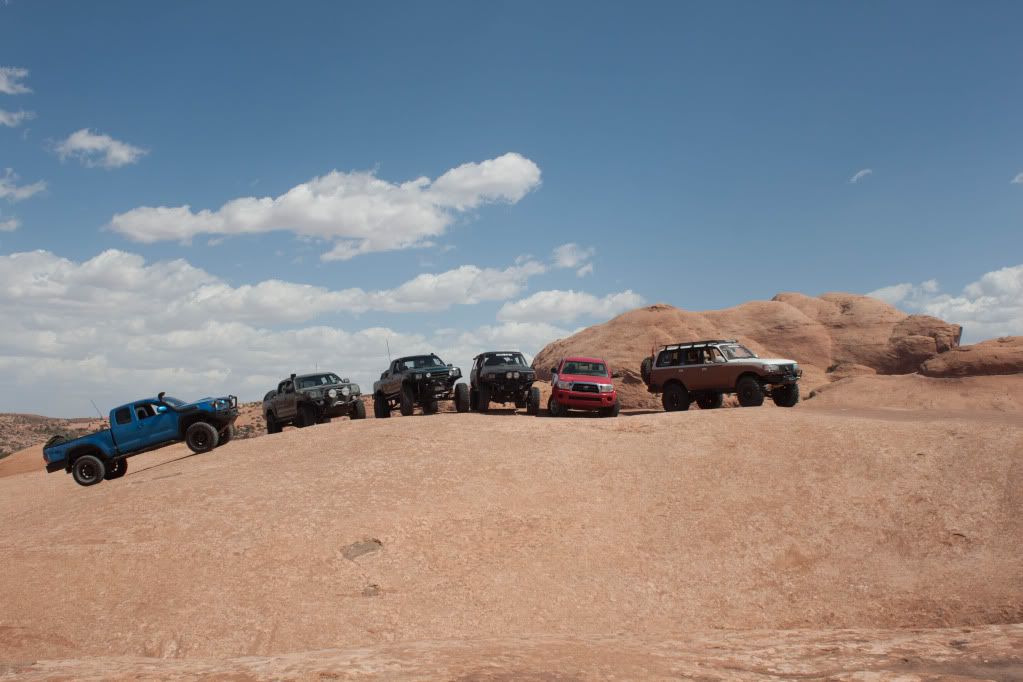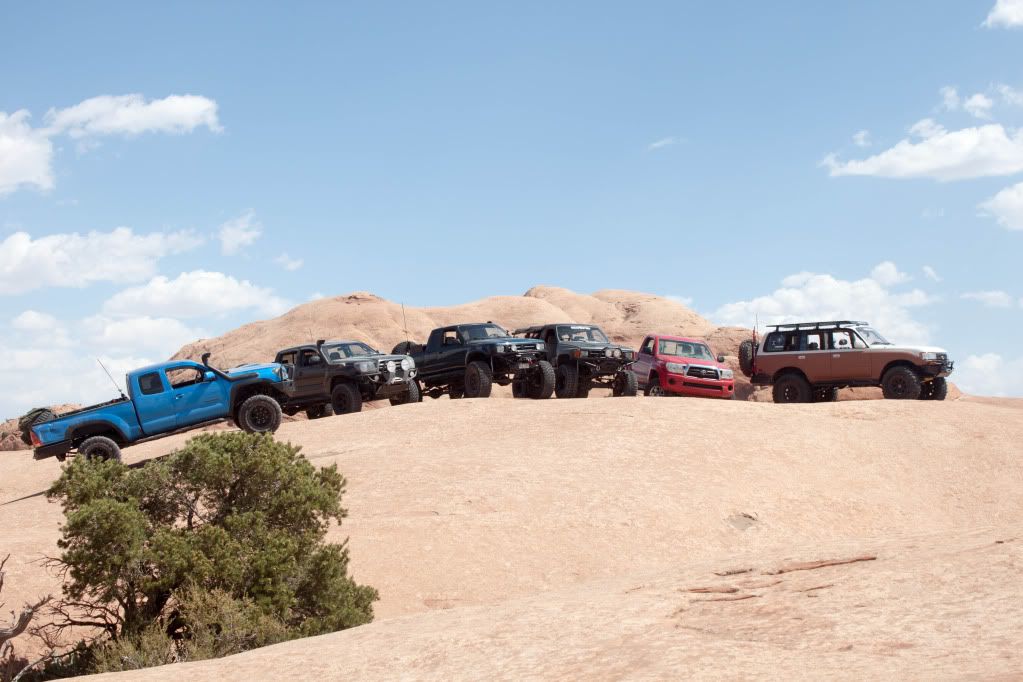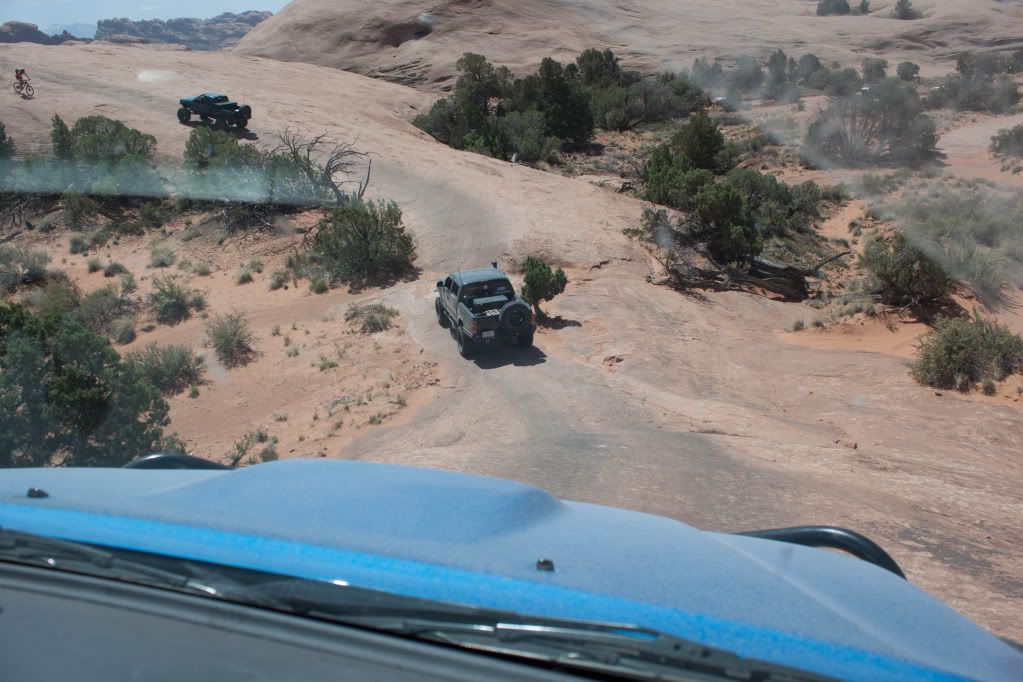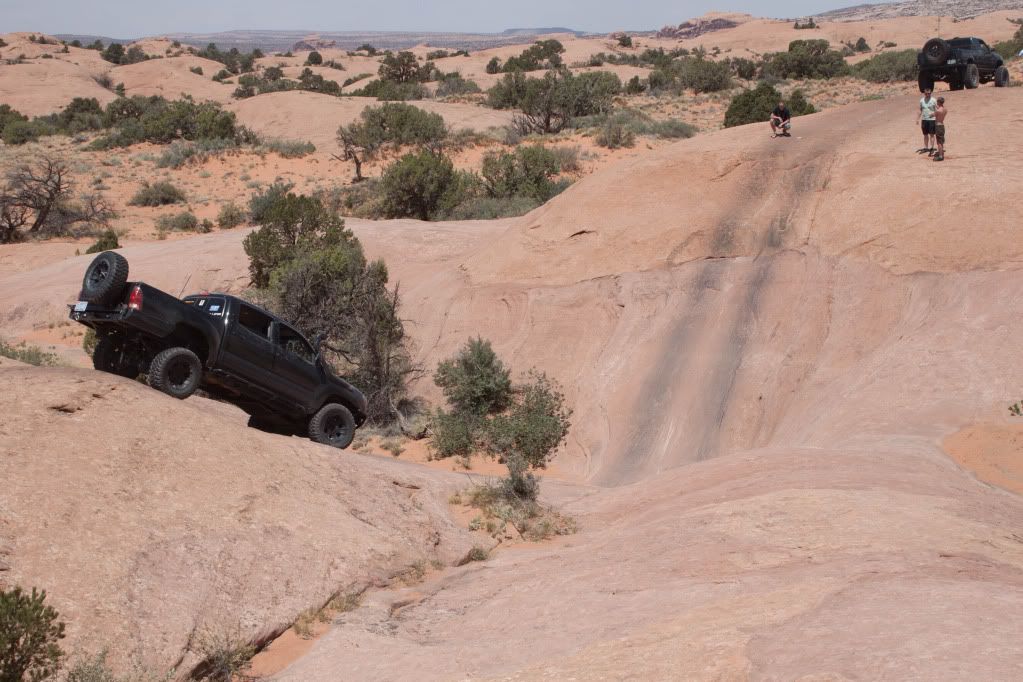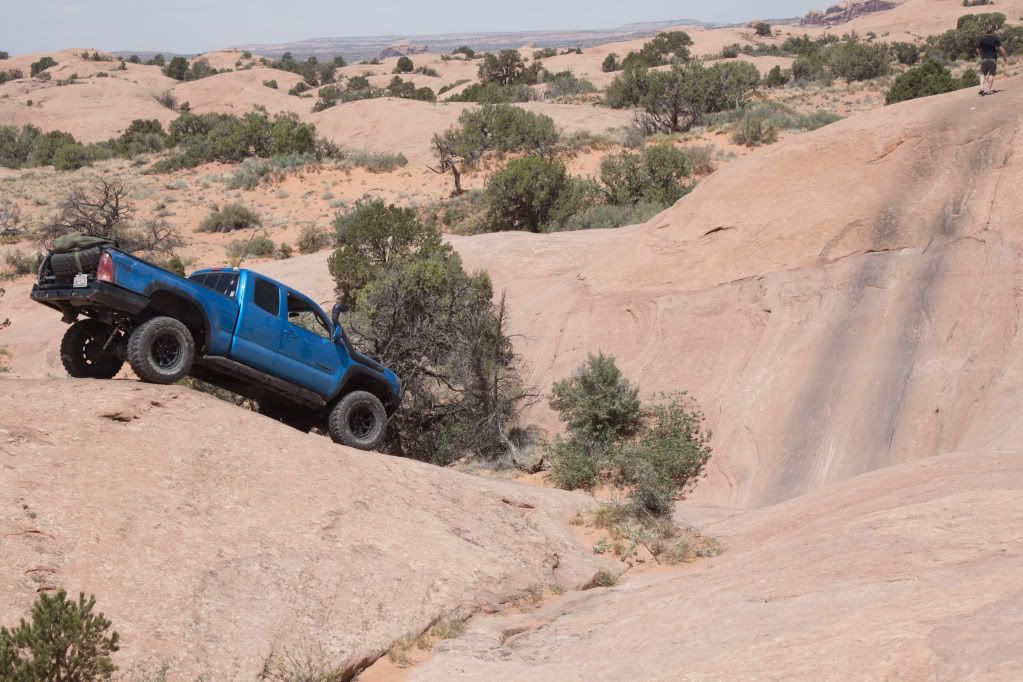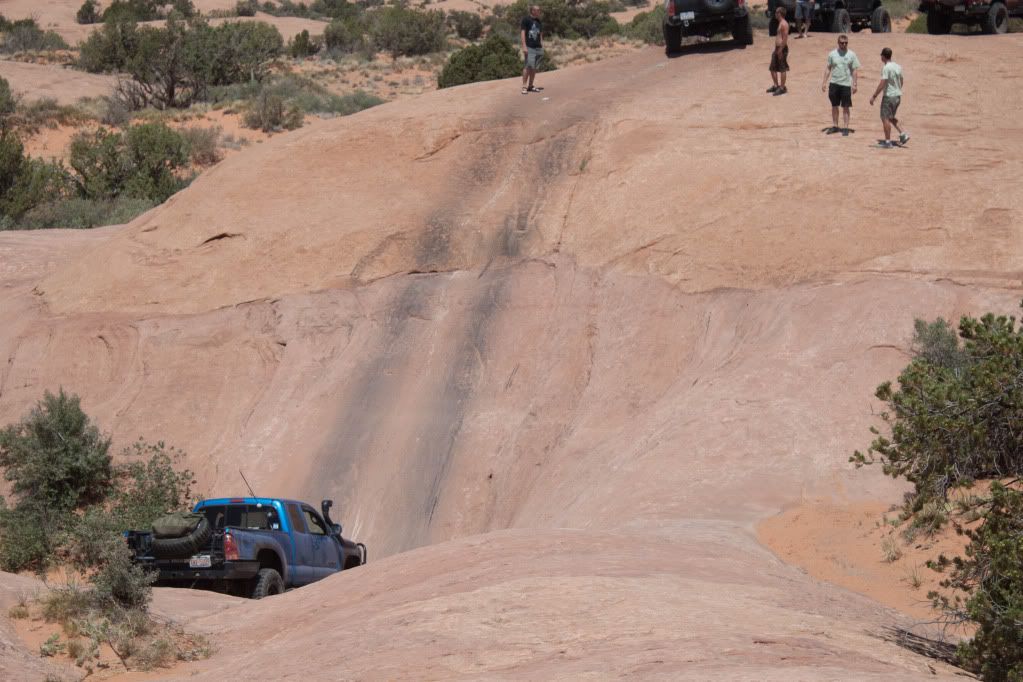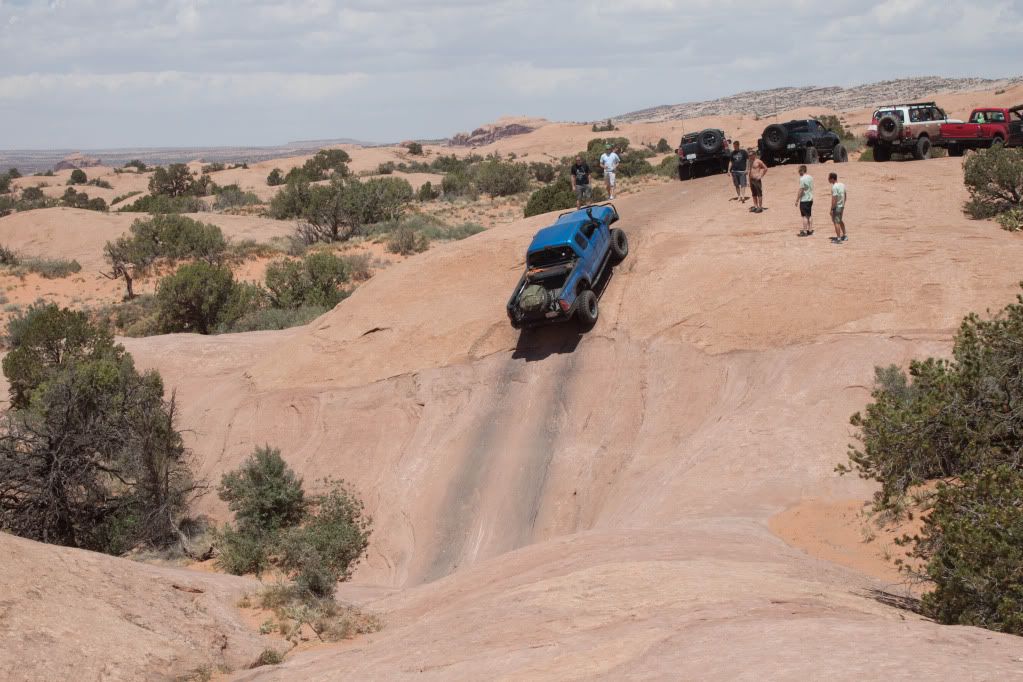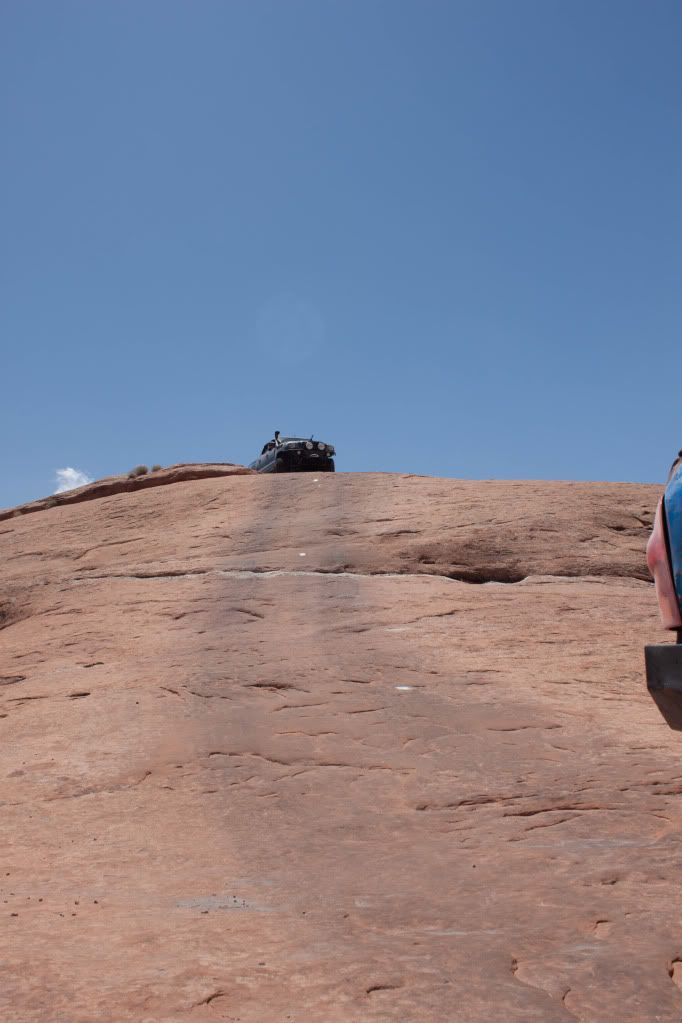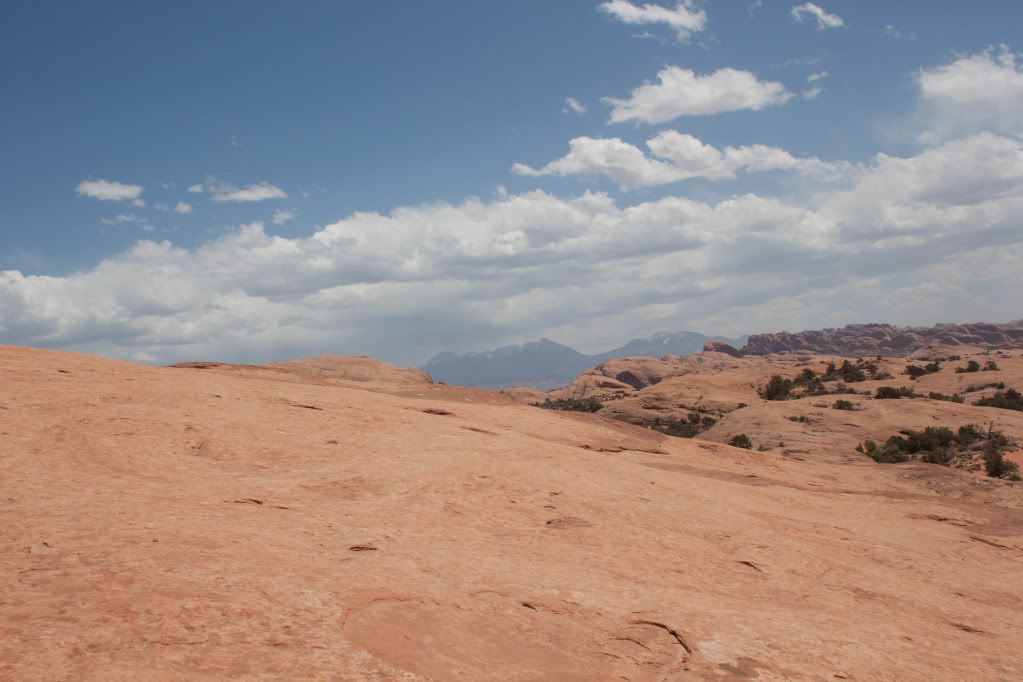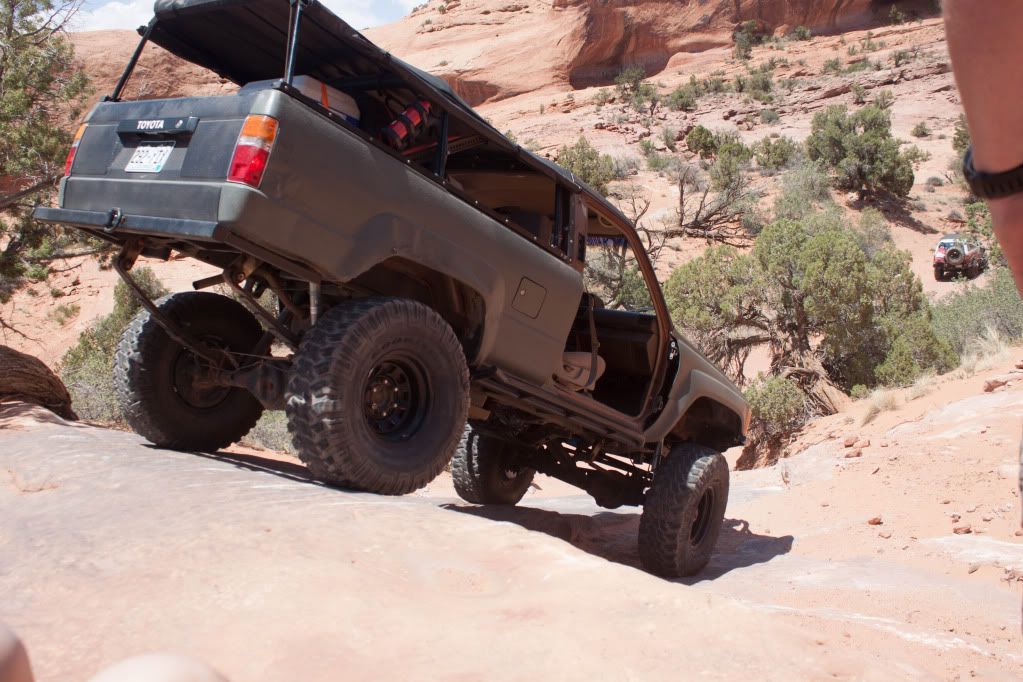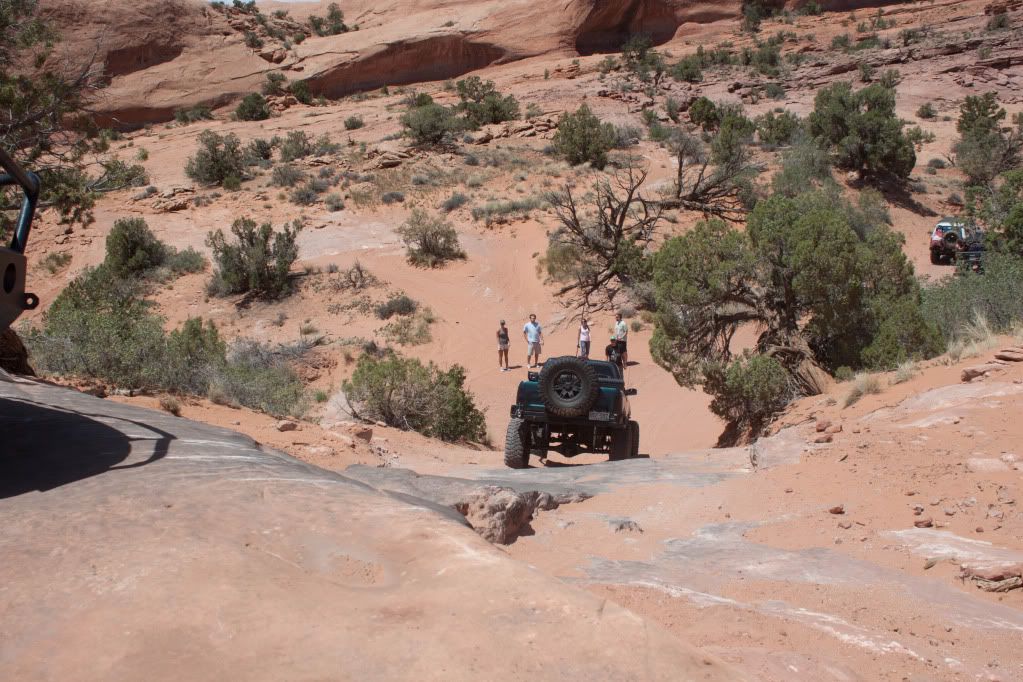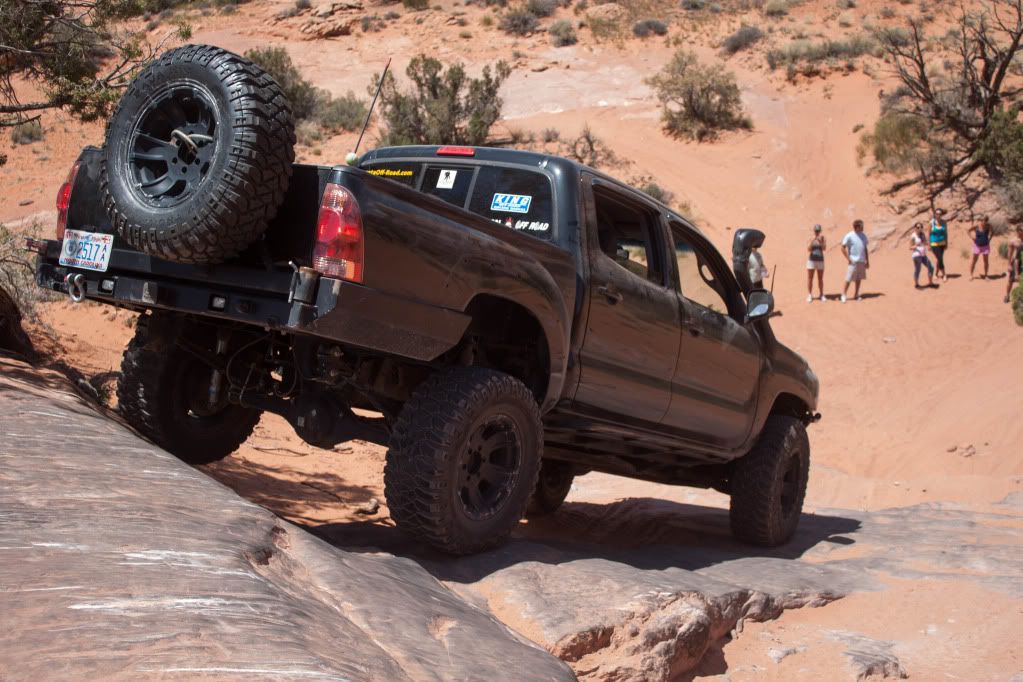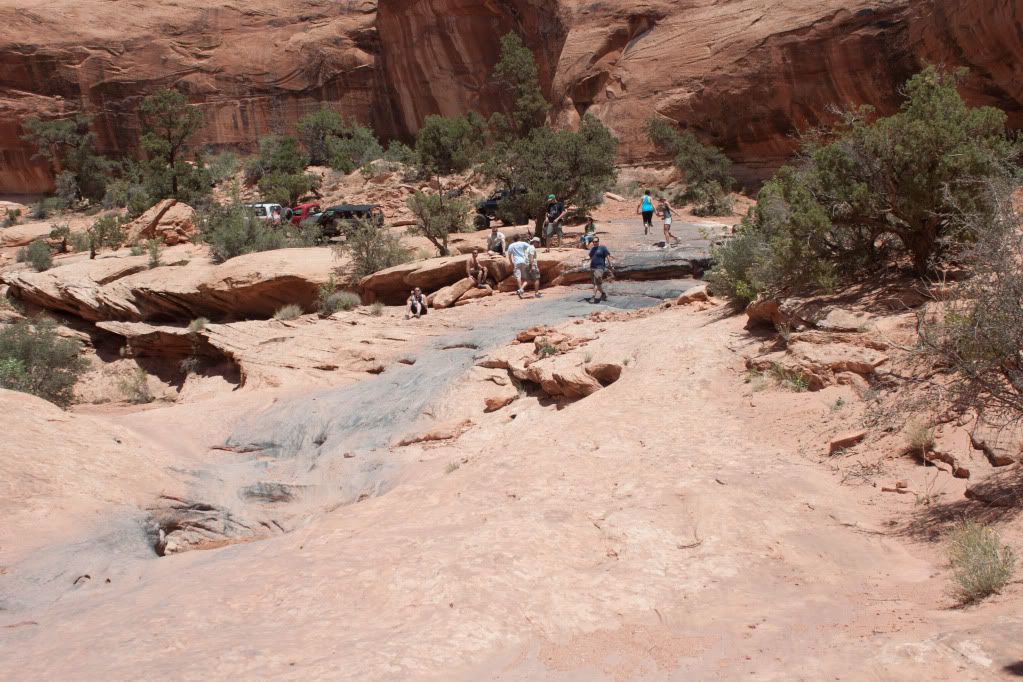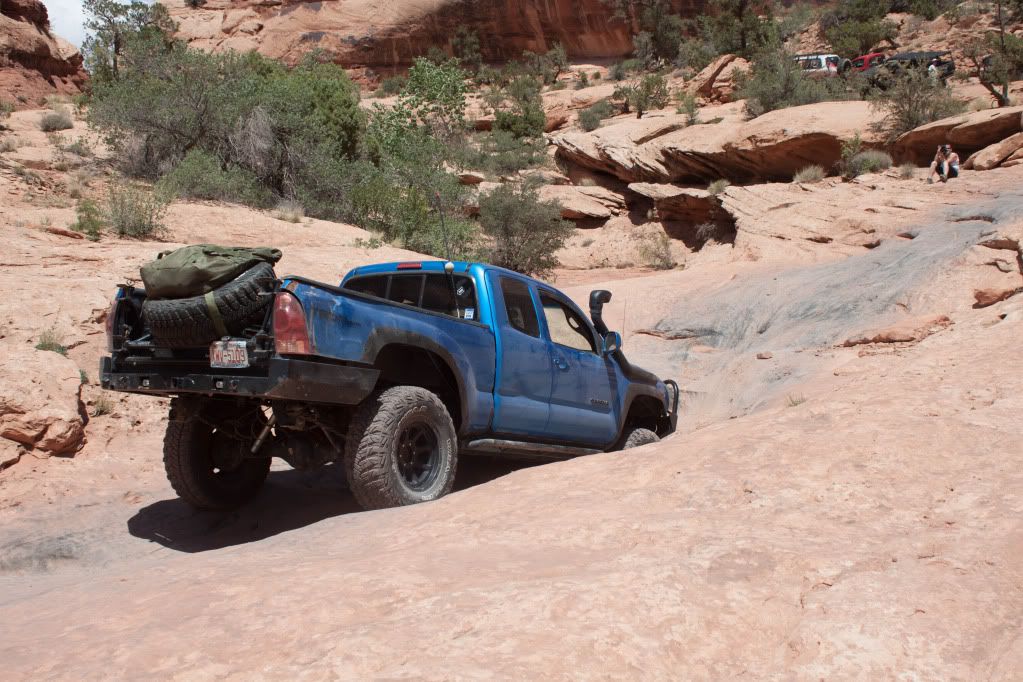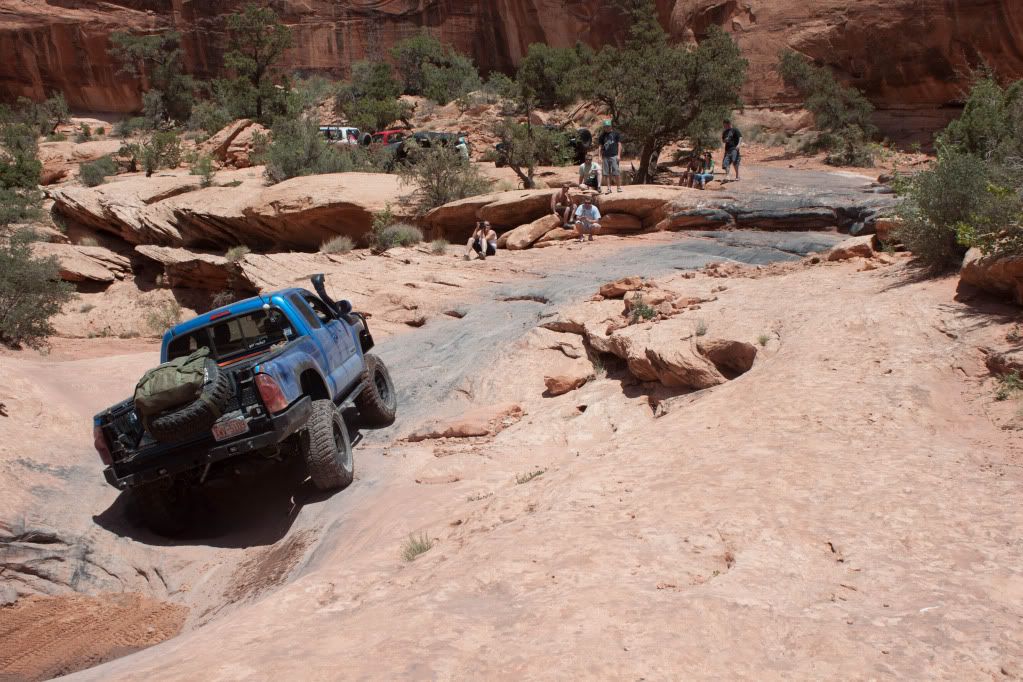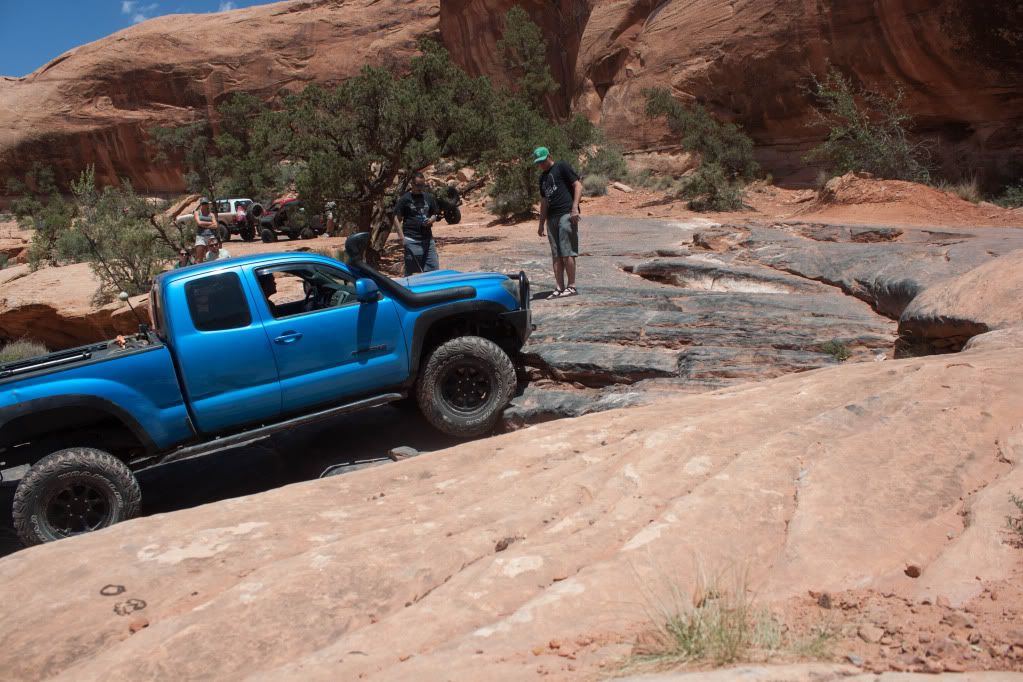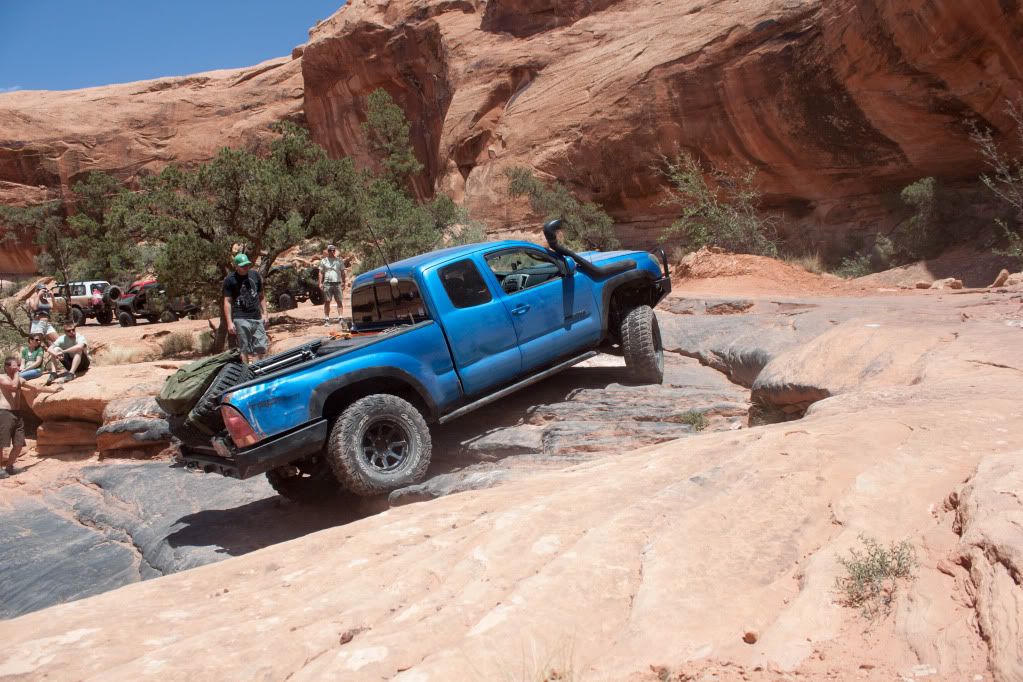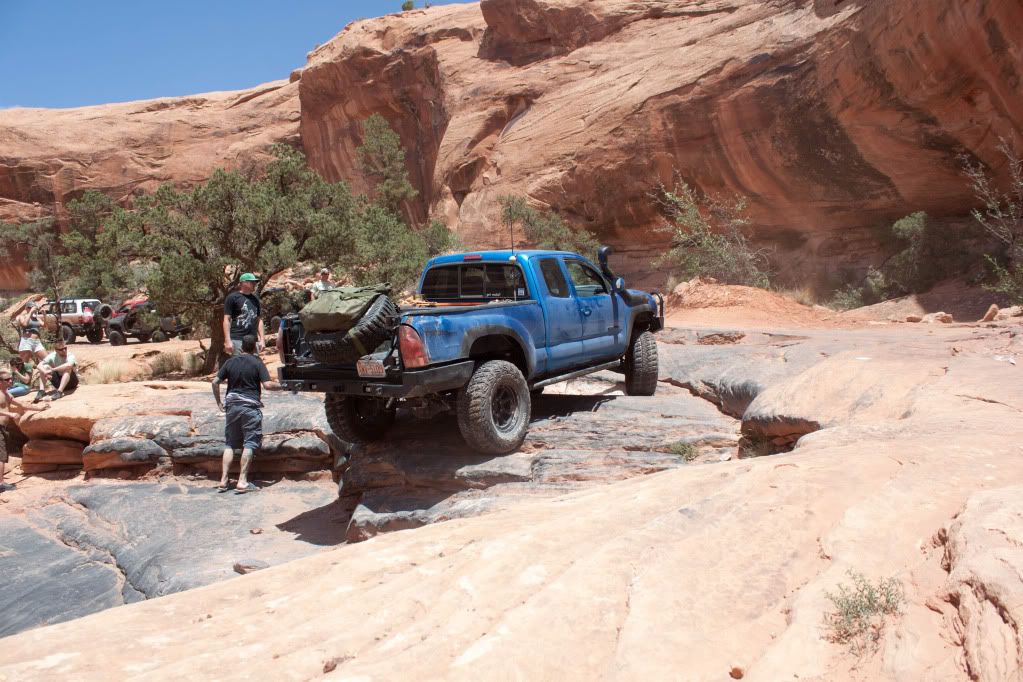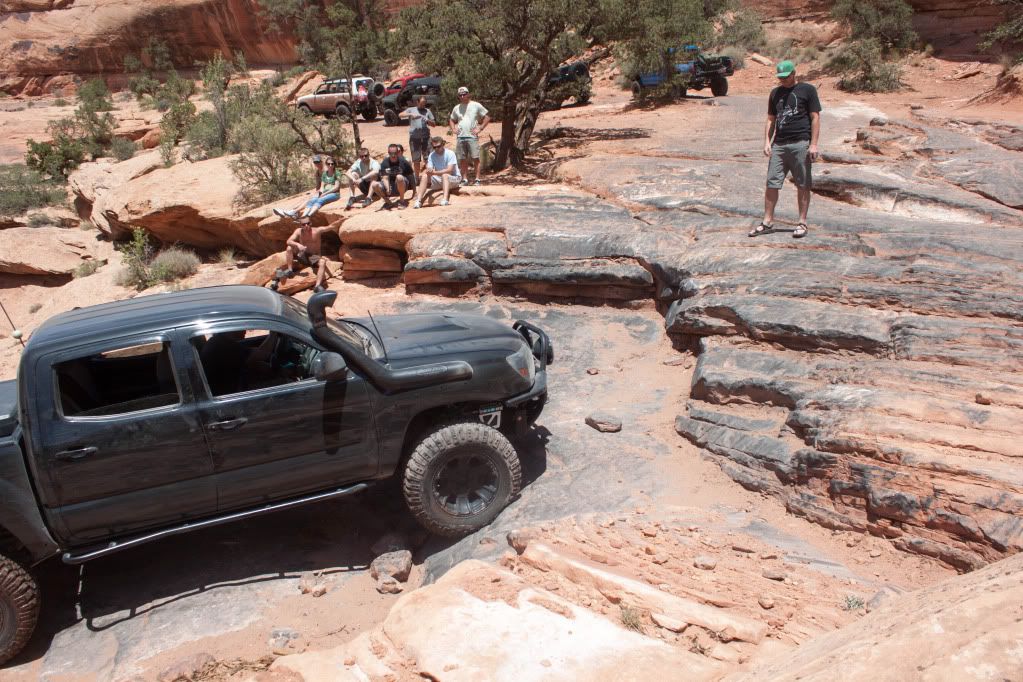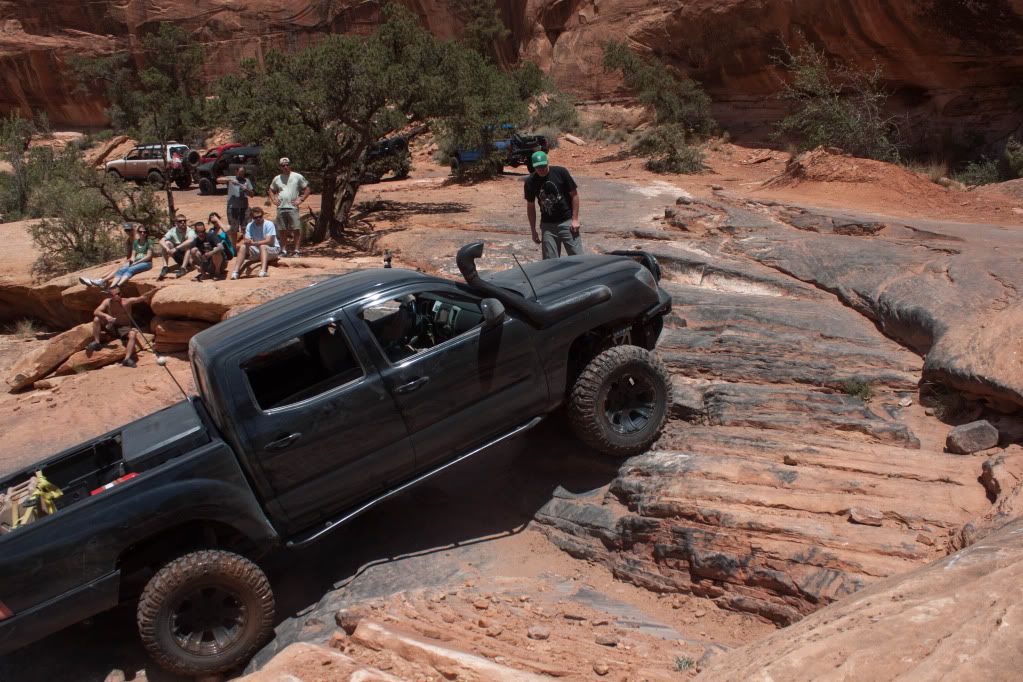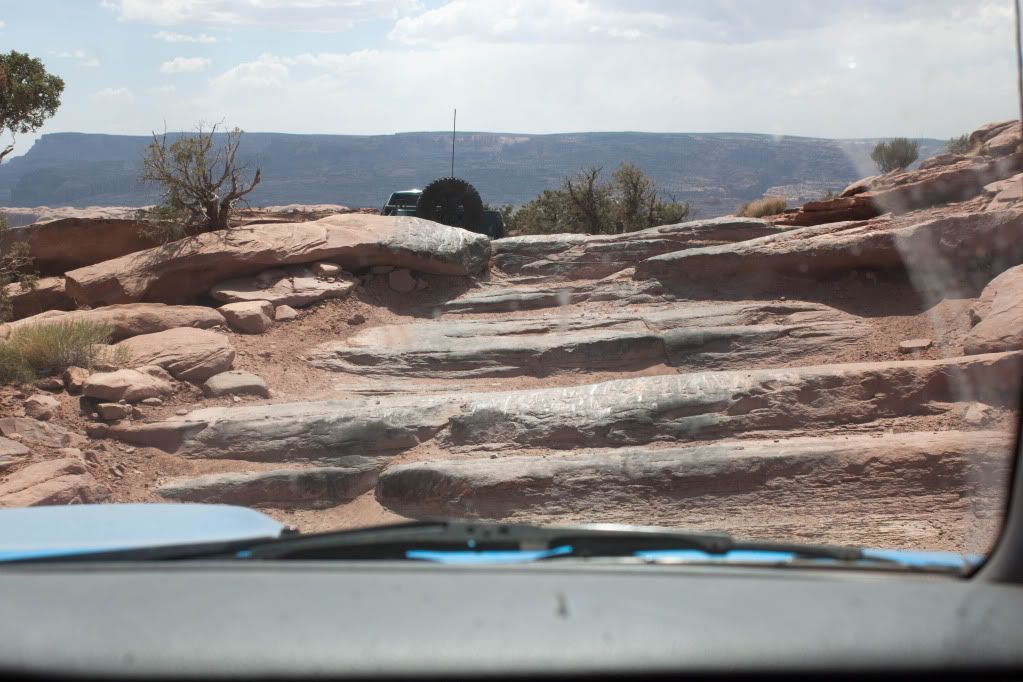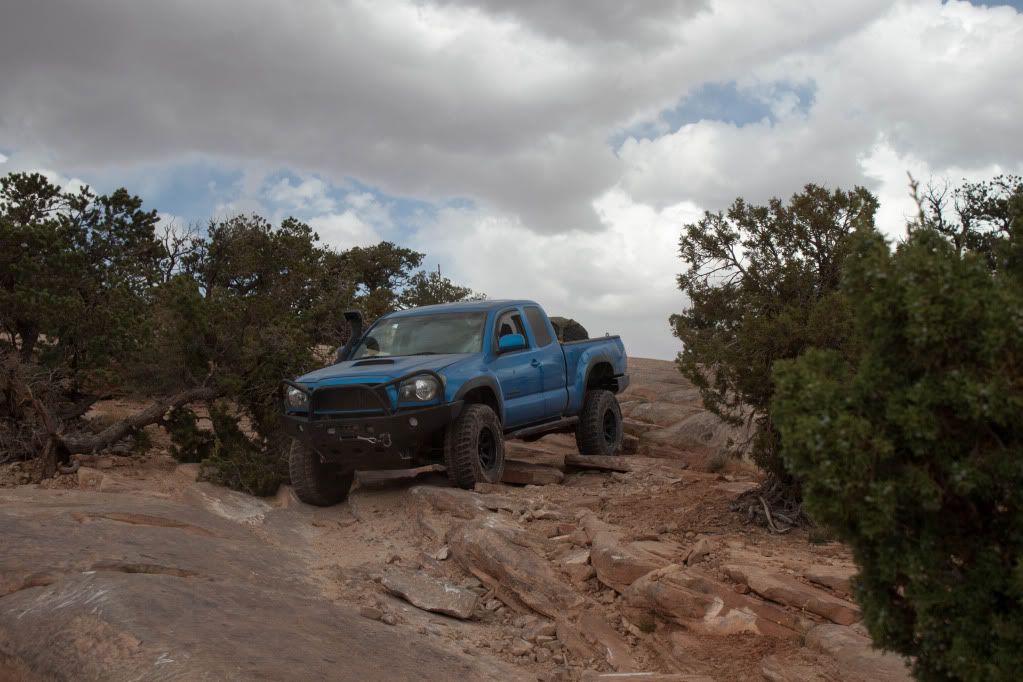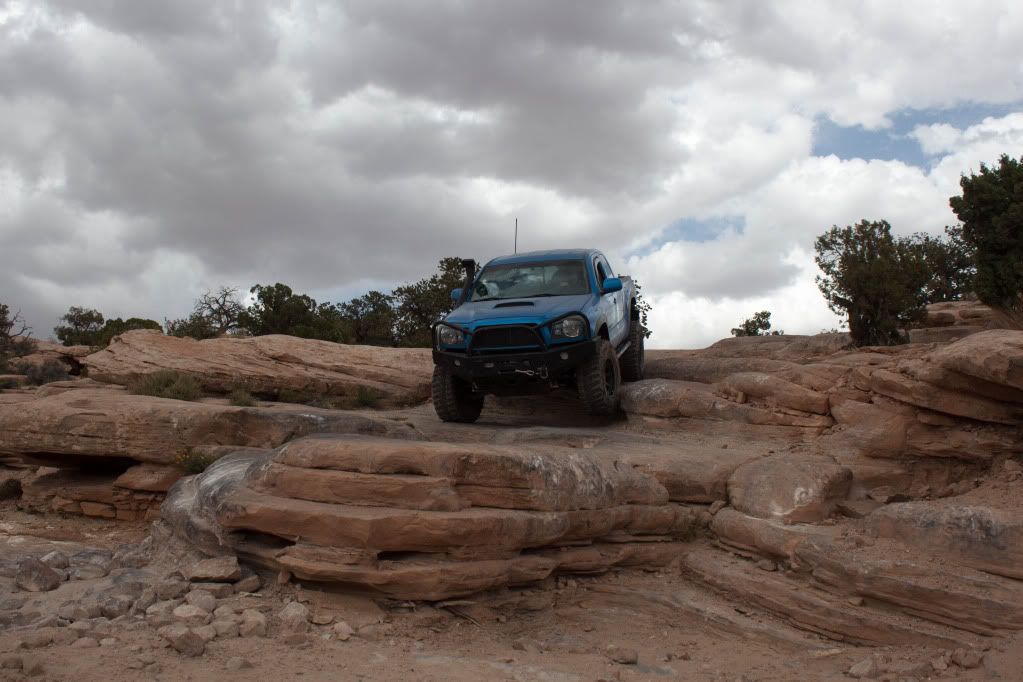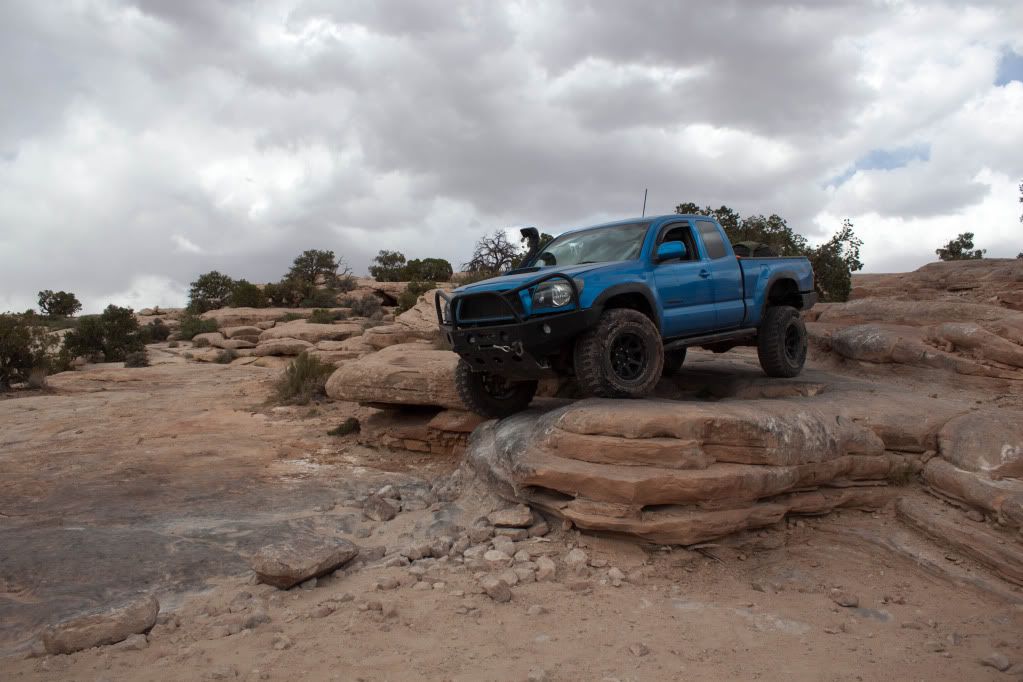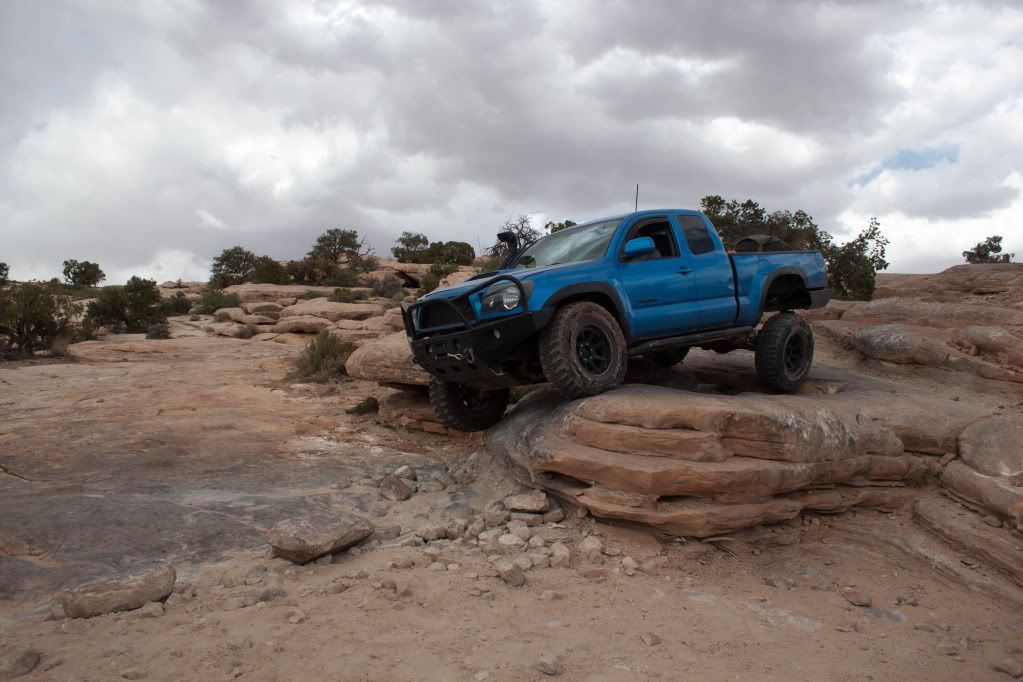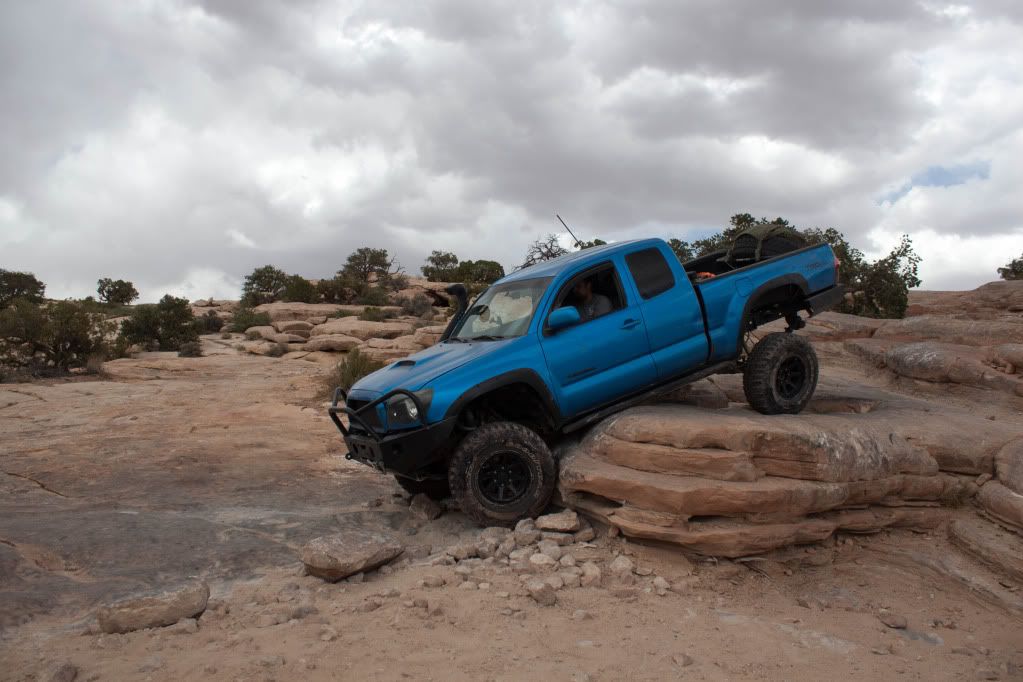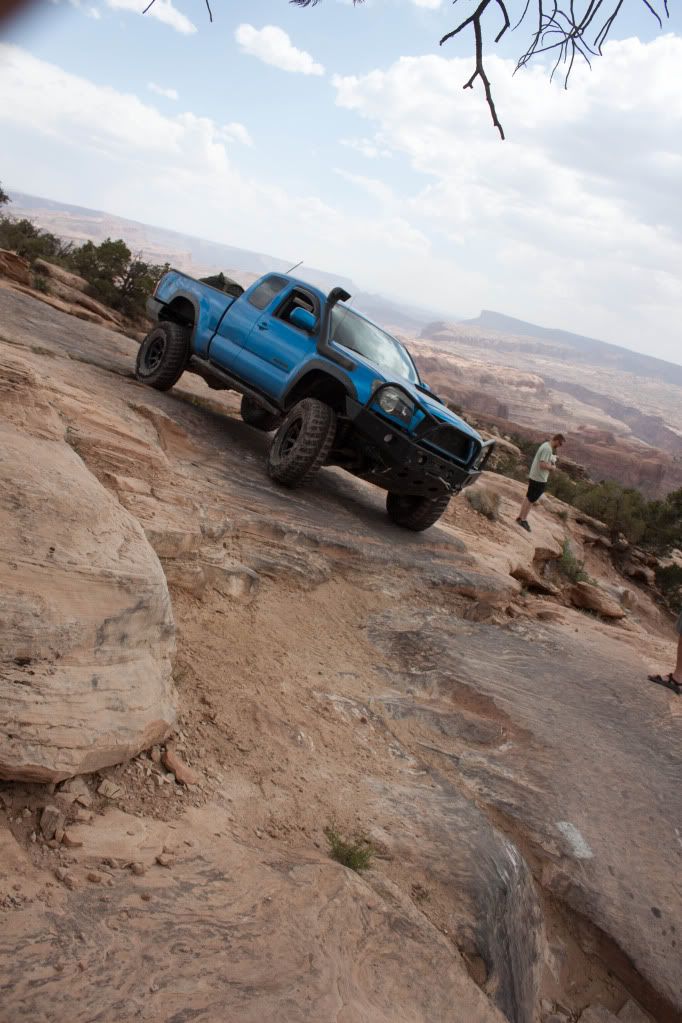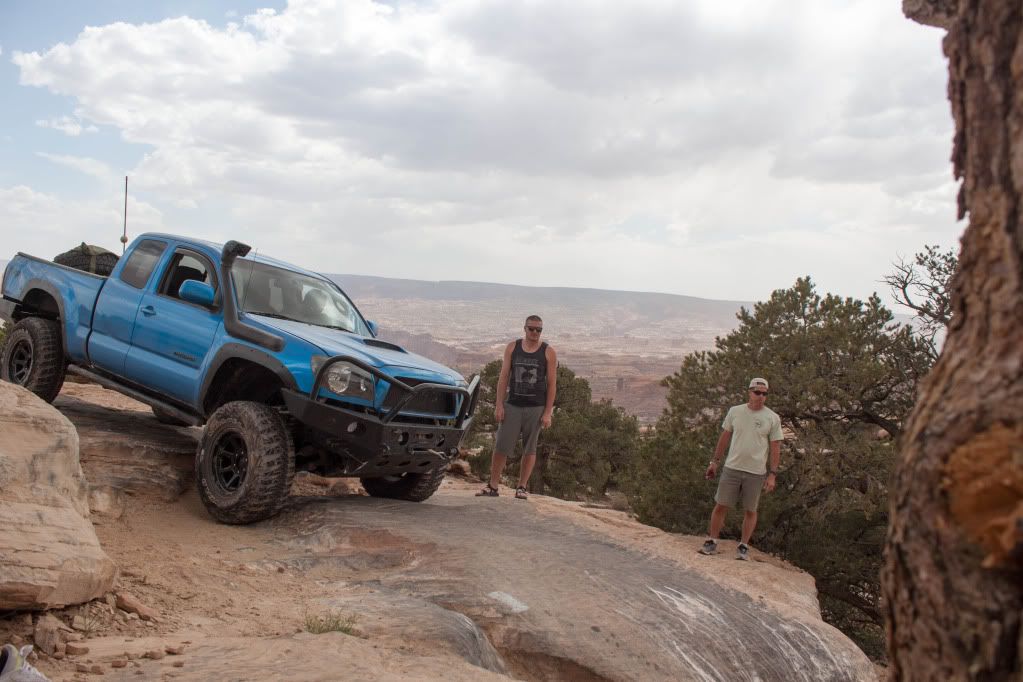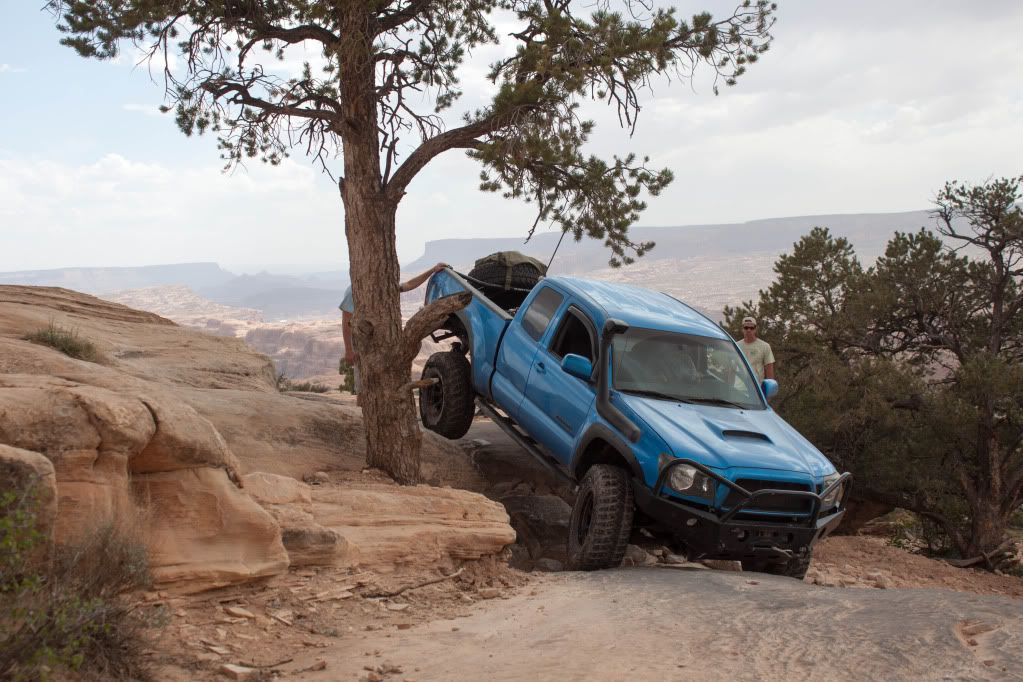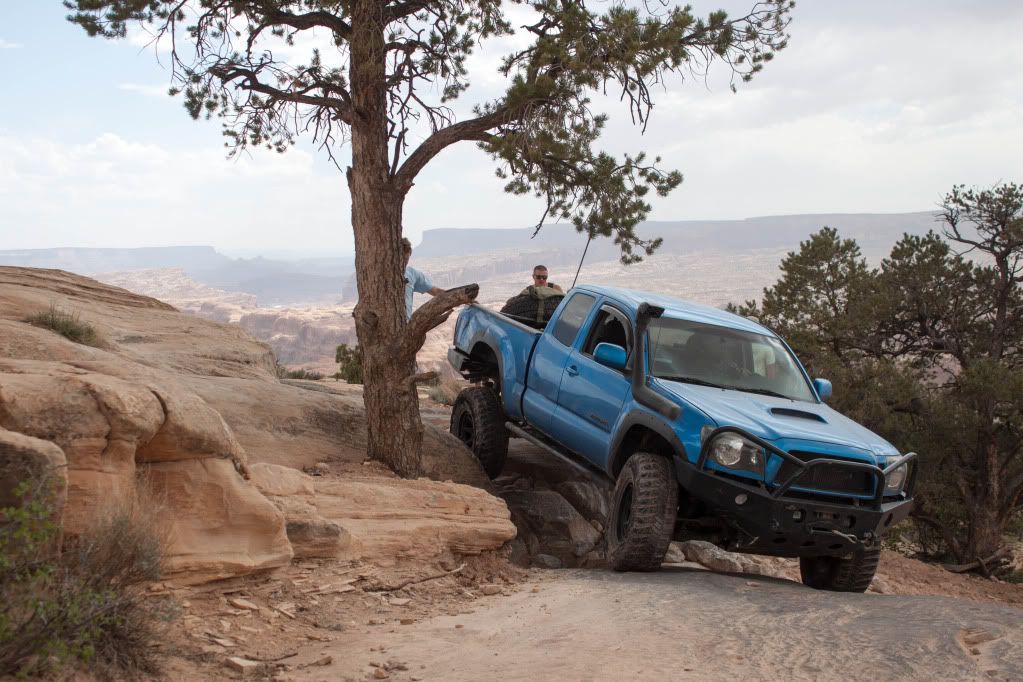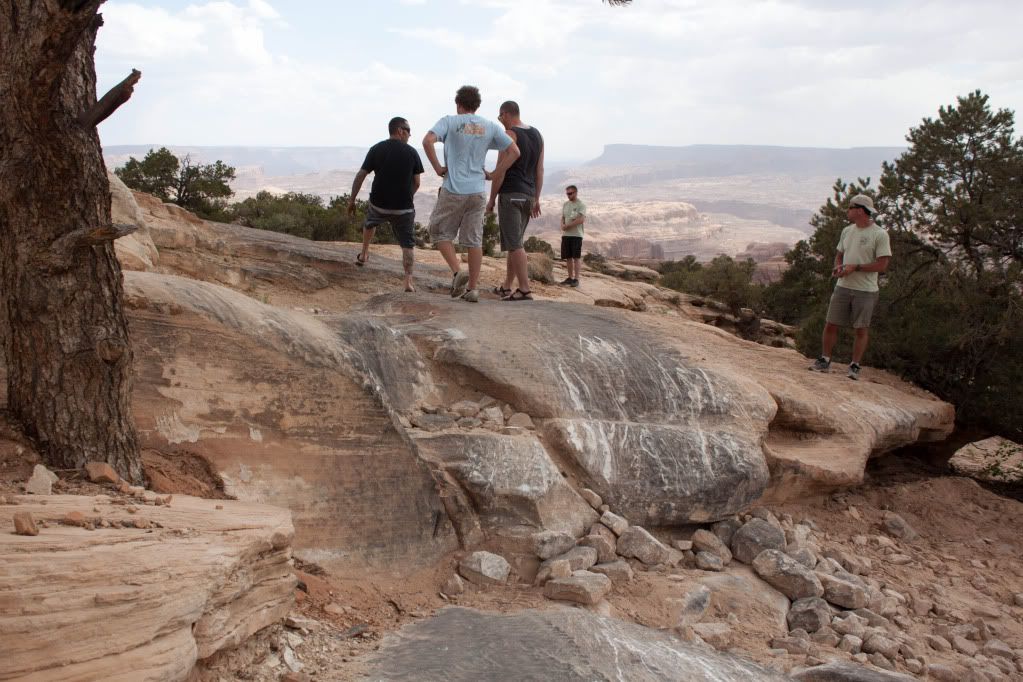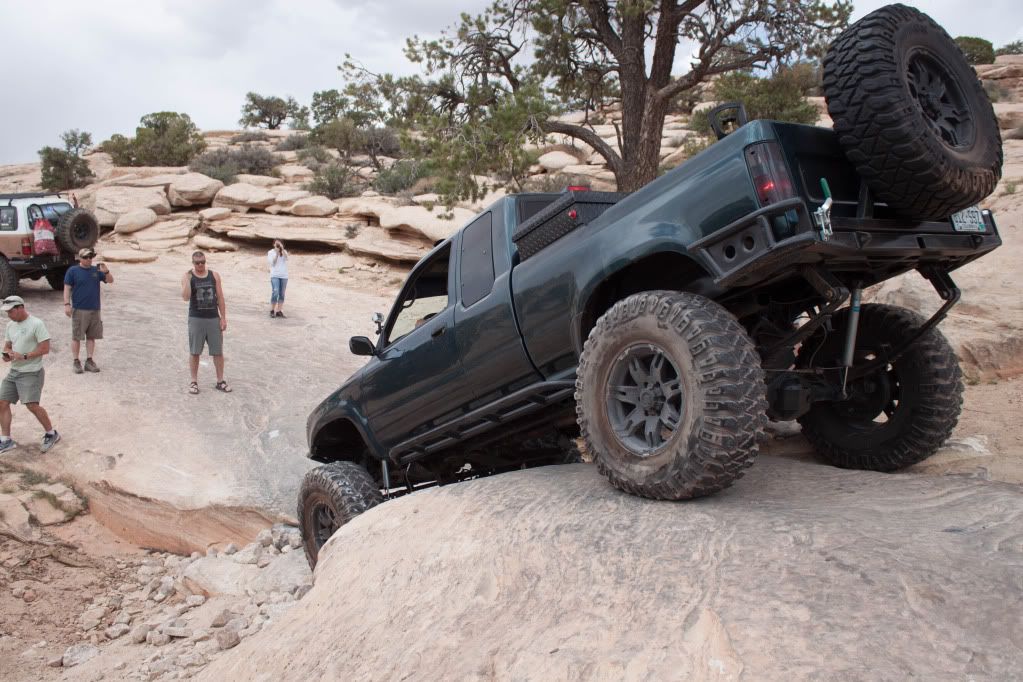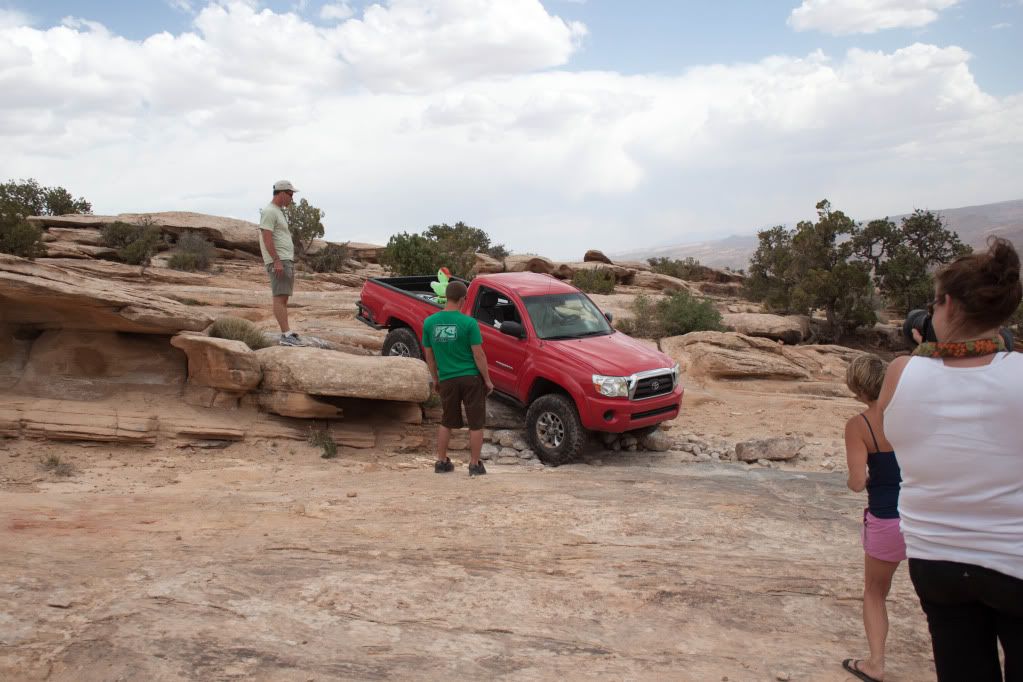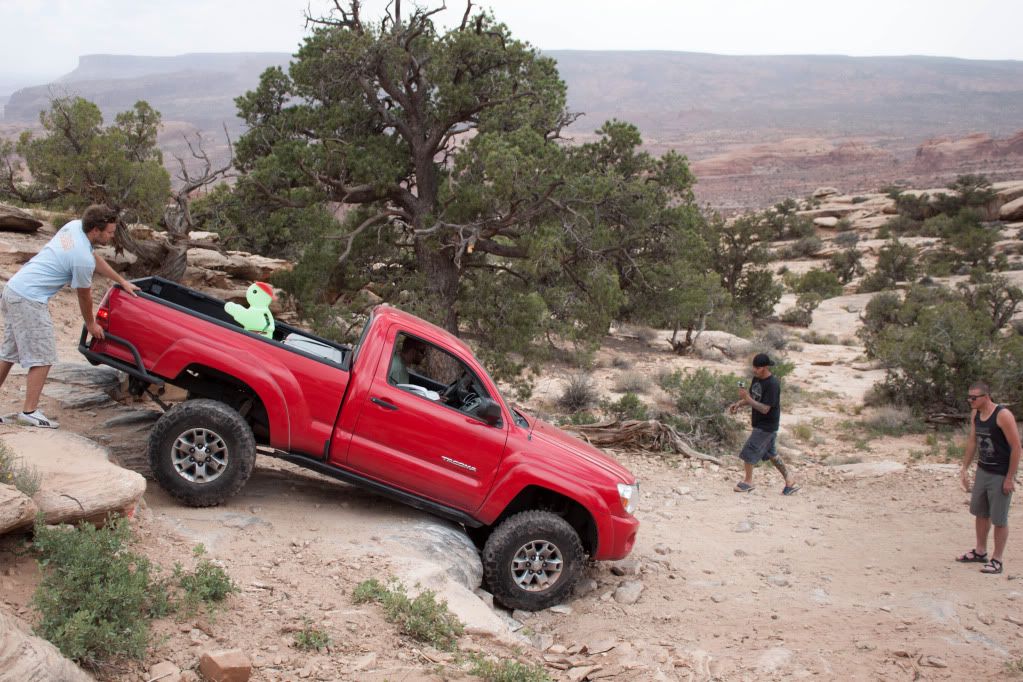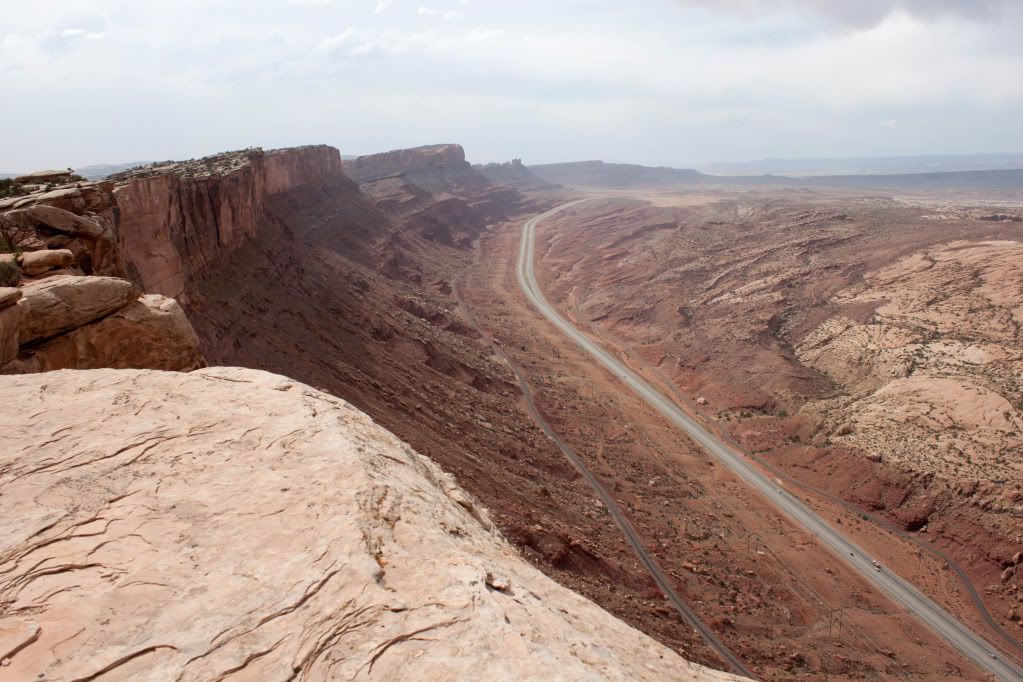 The Crack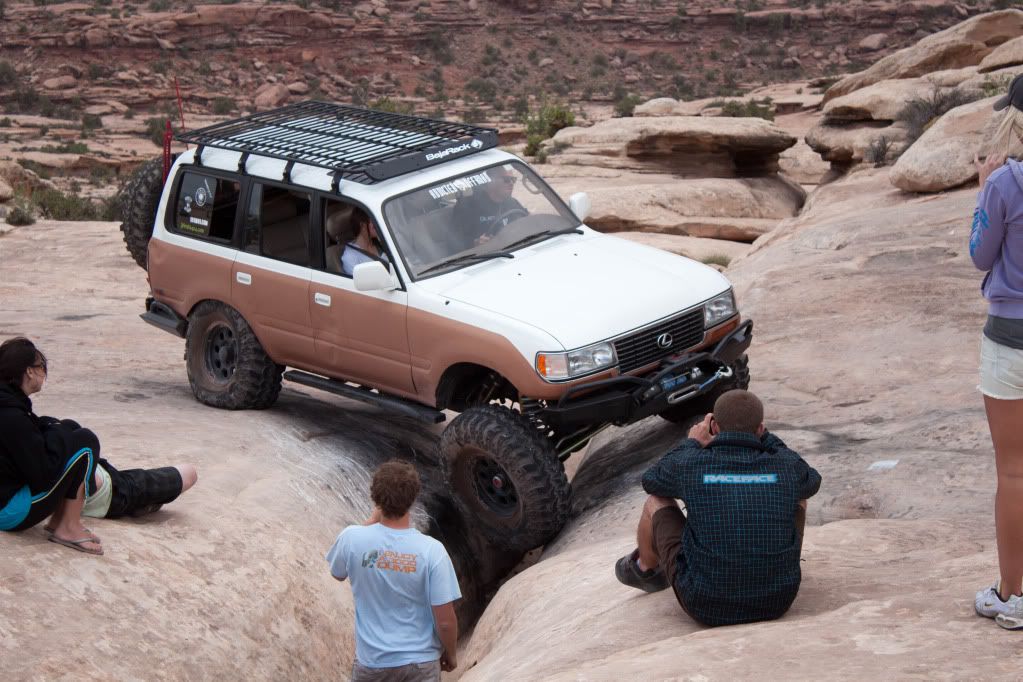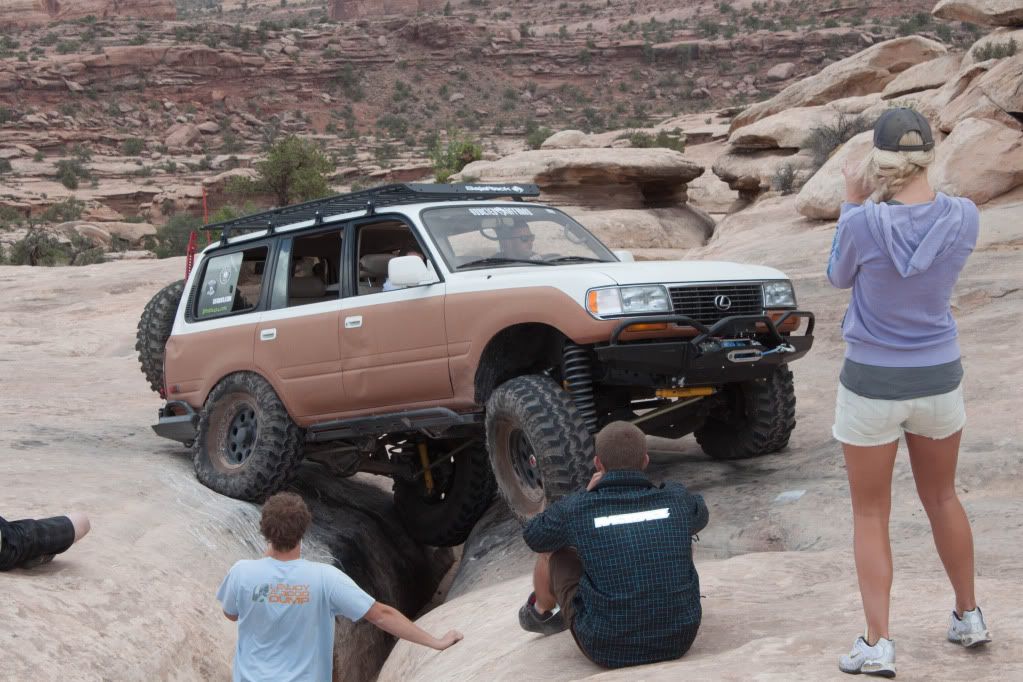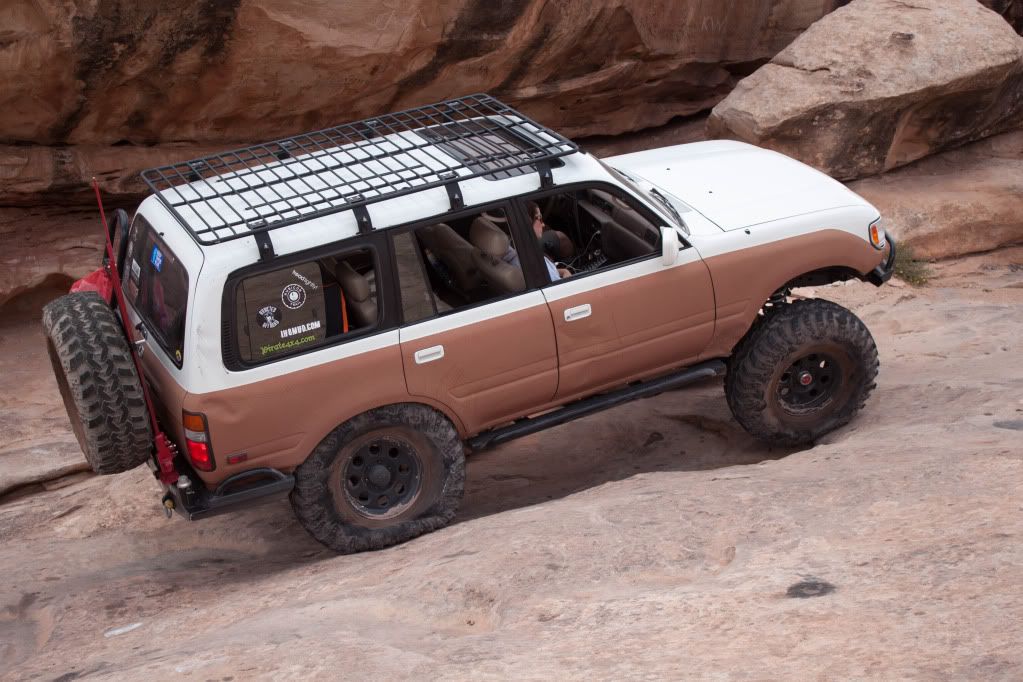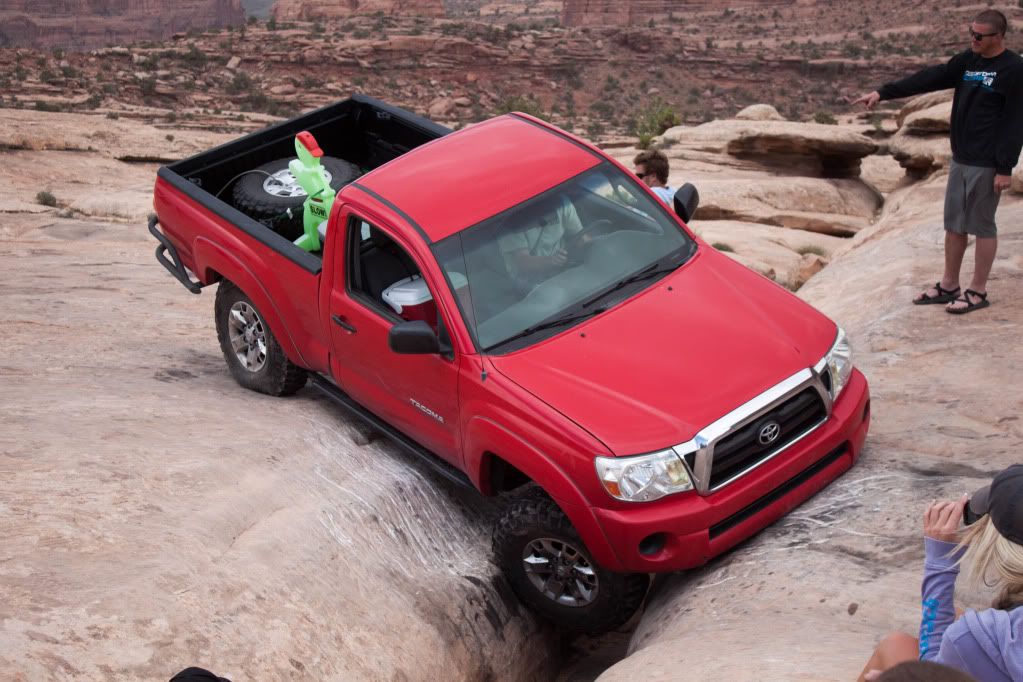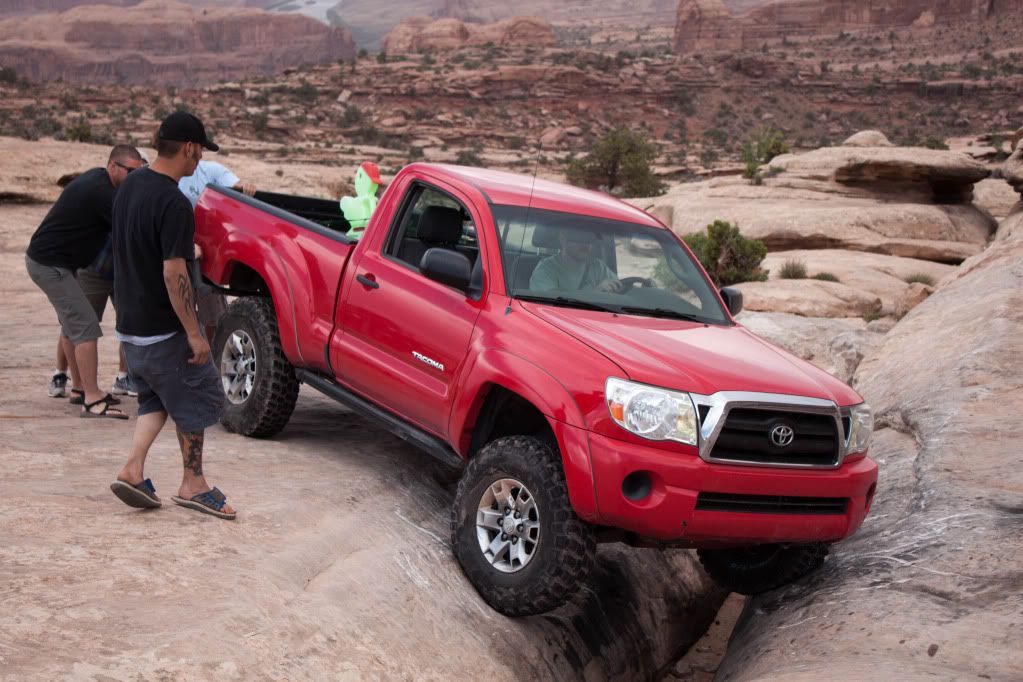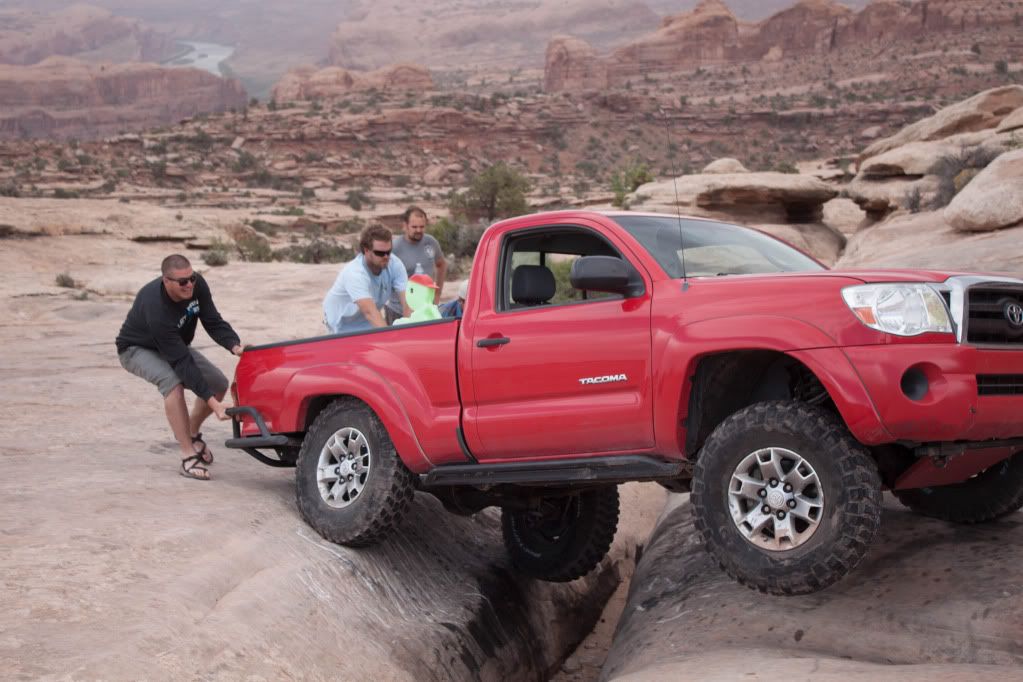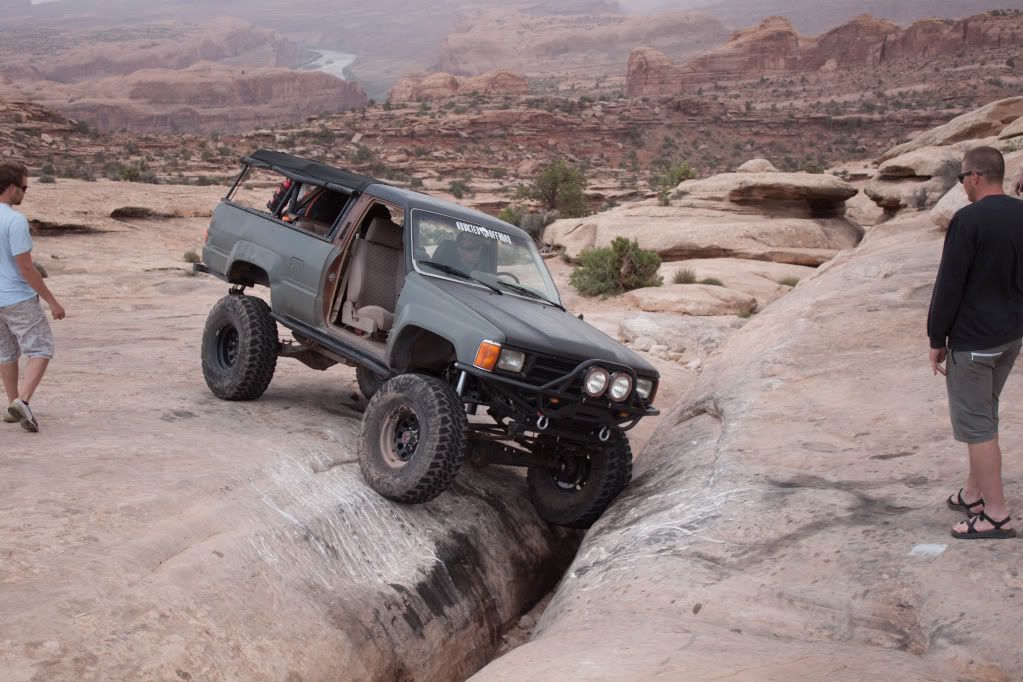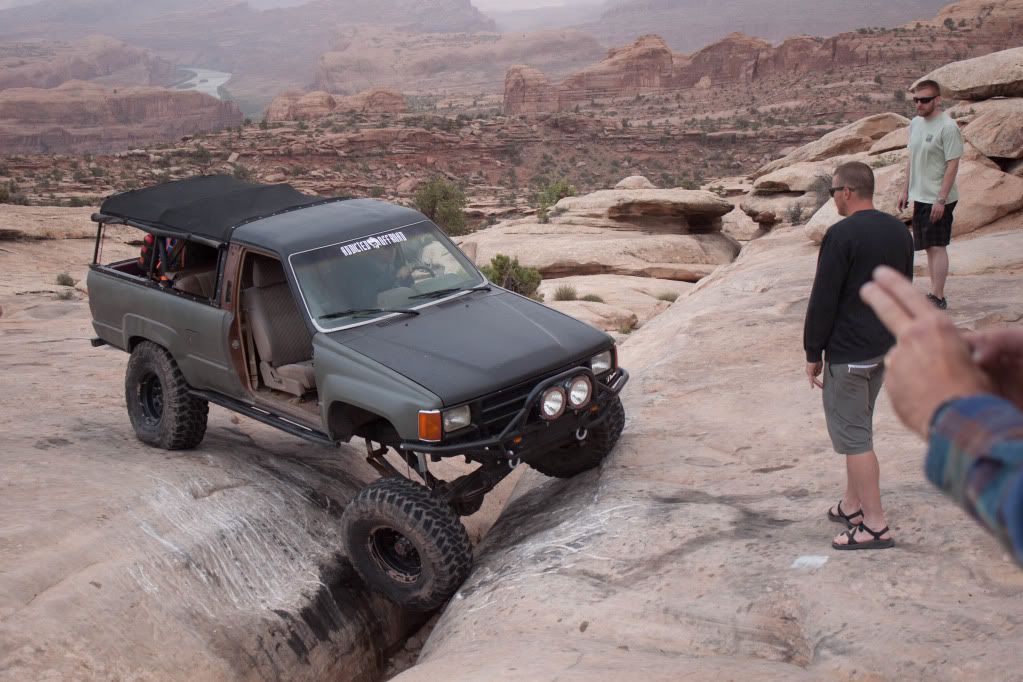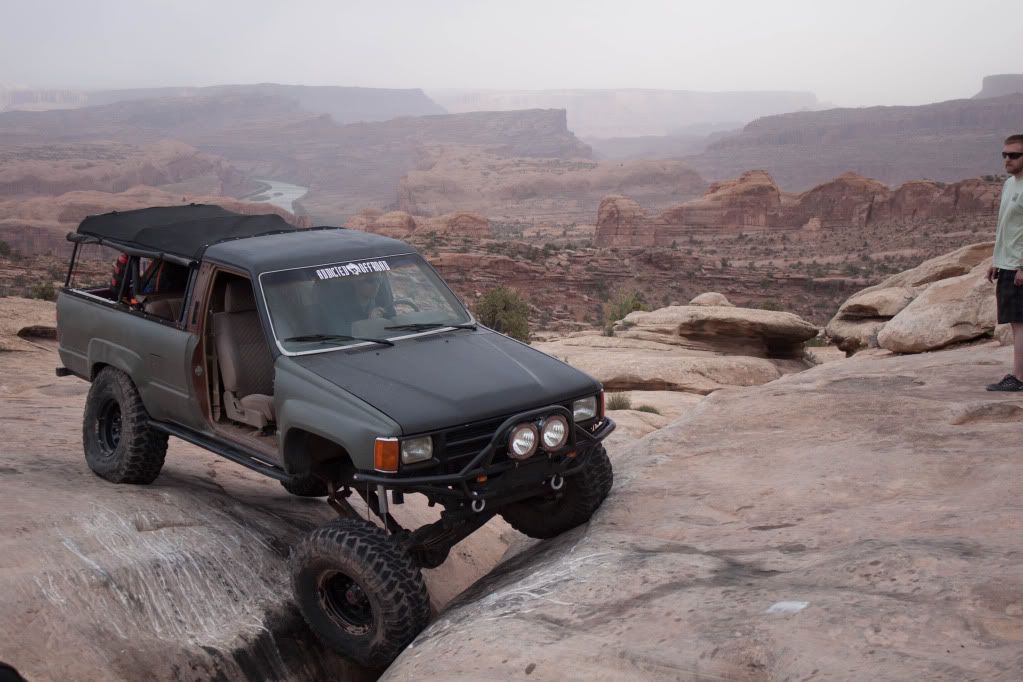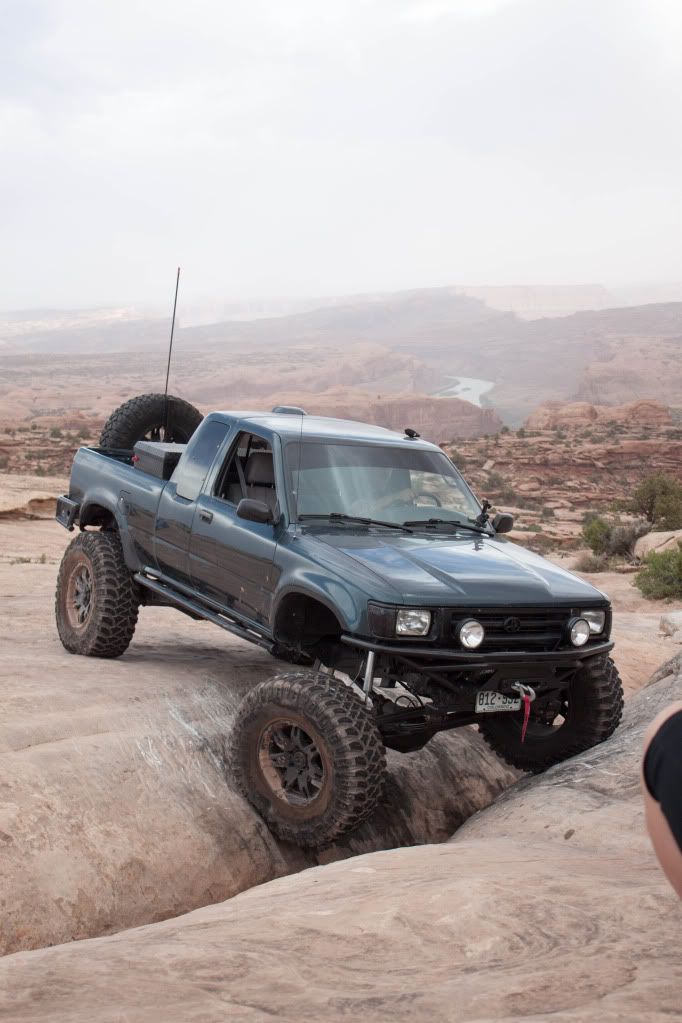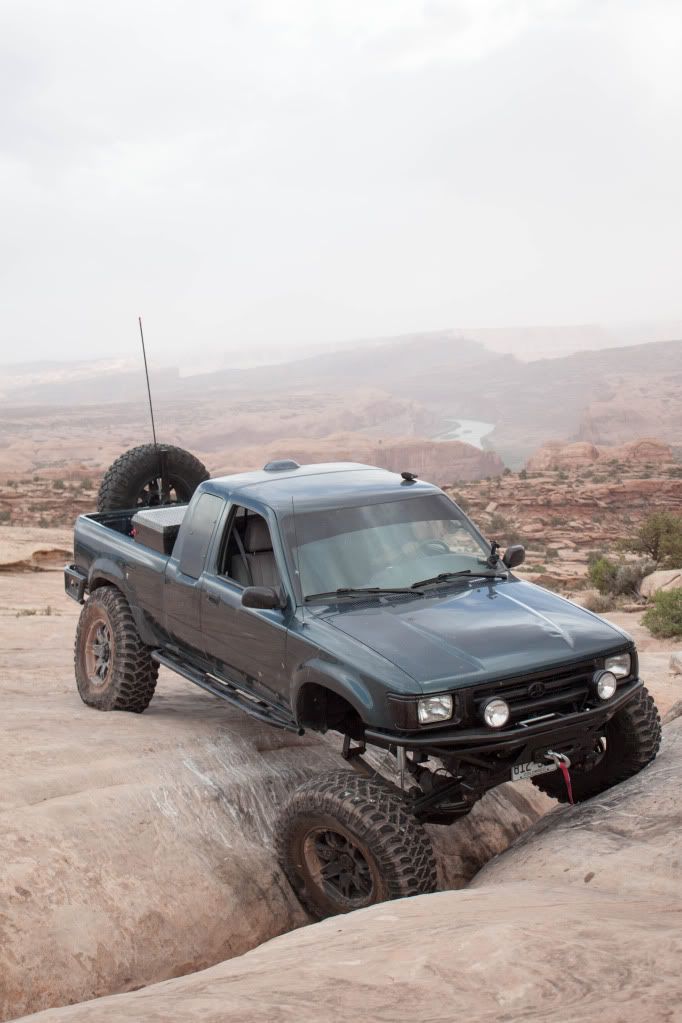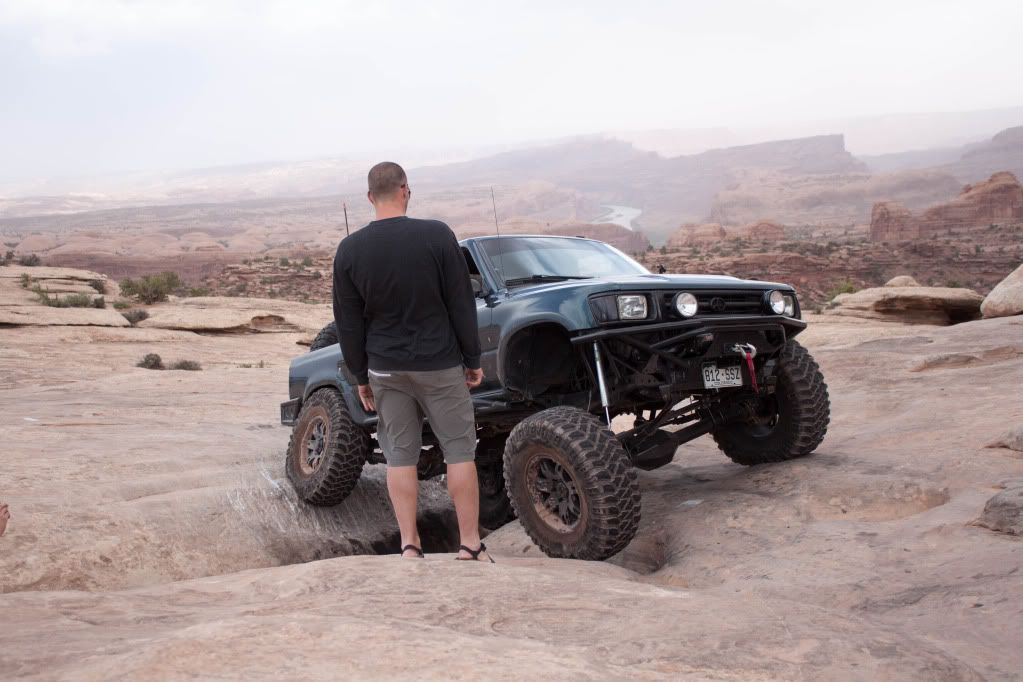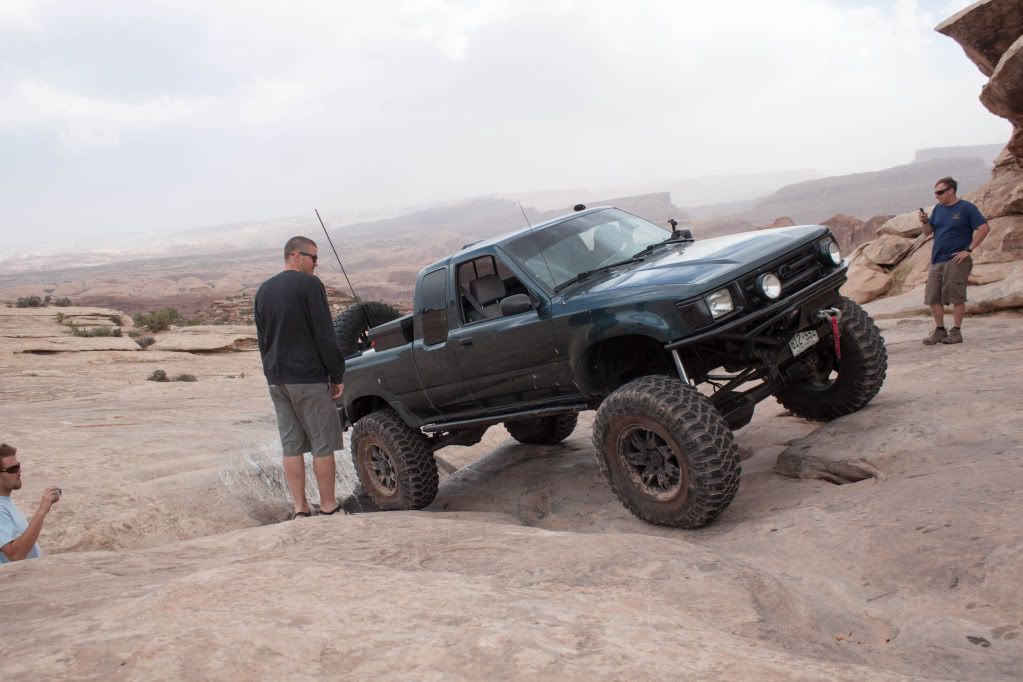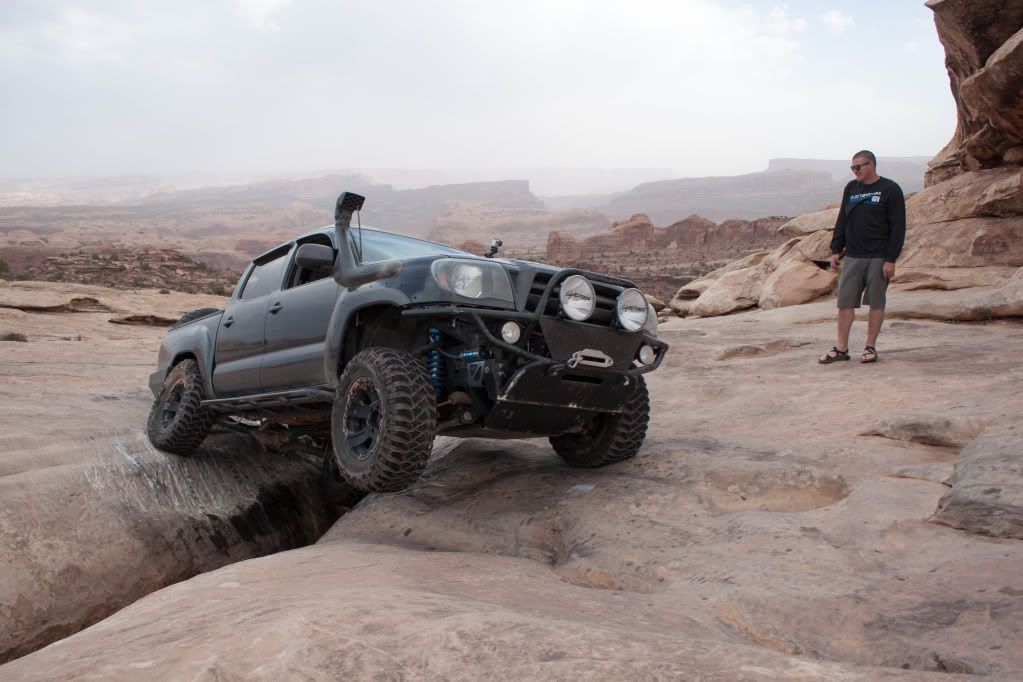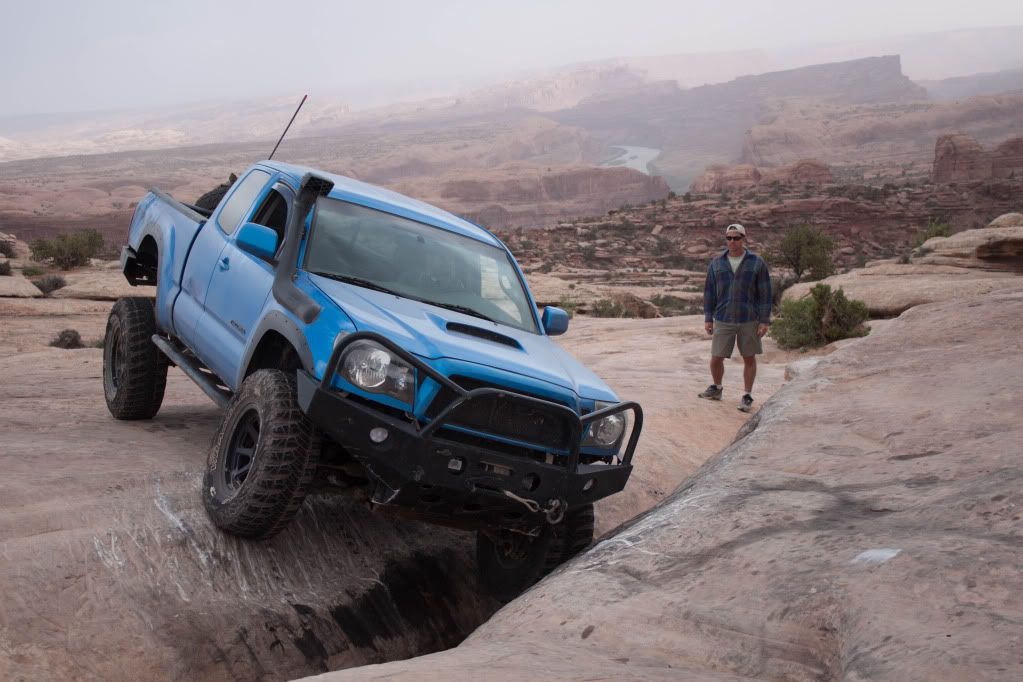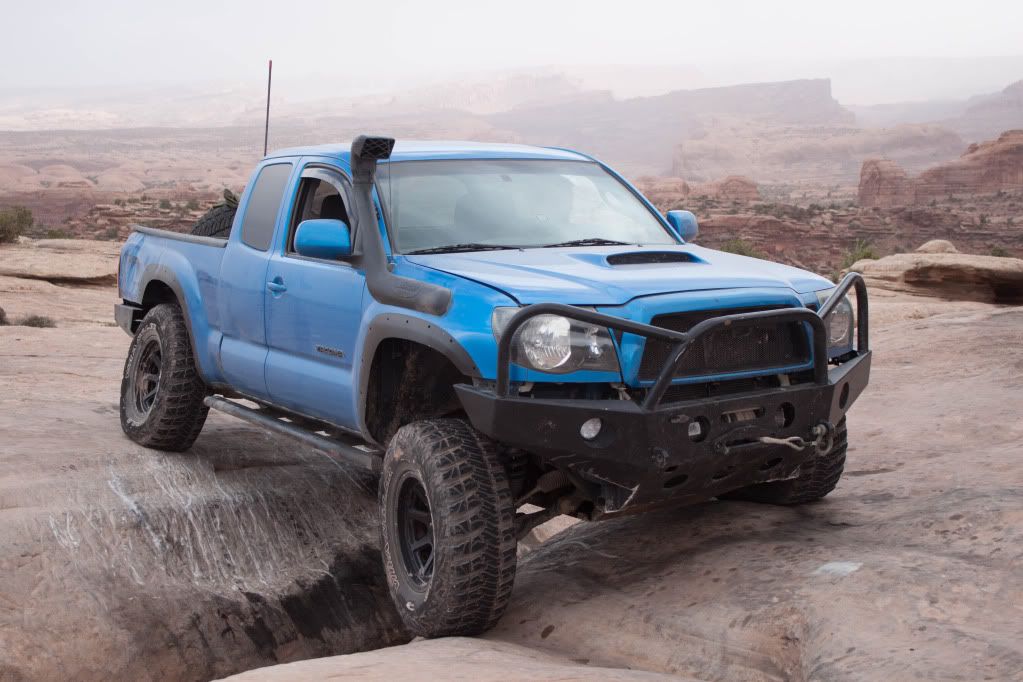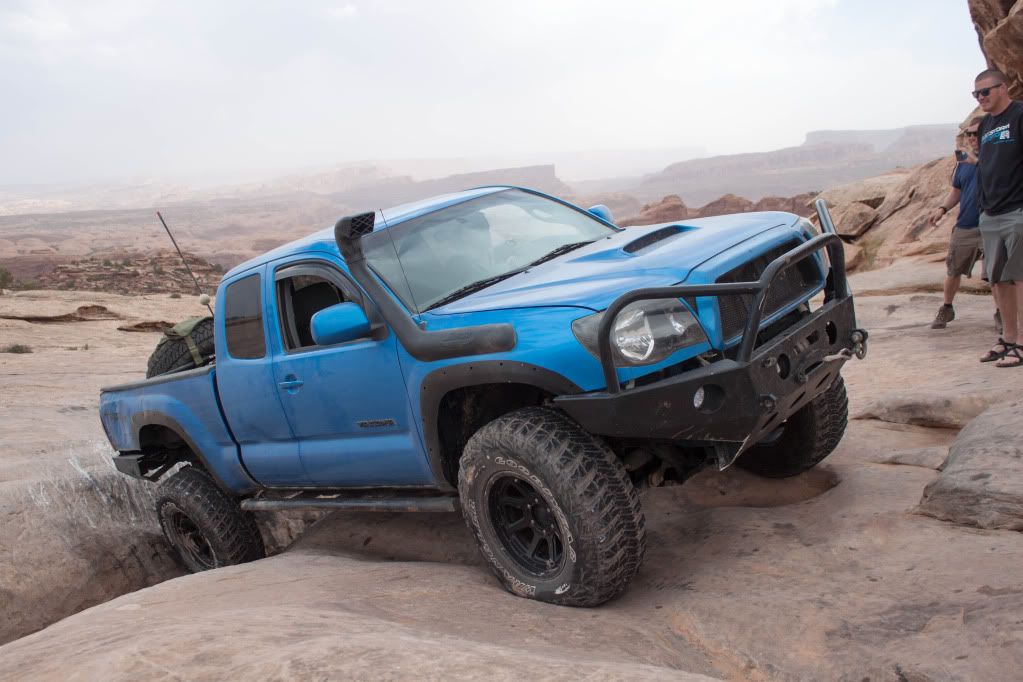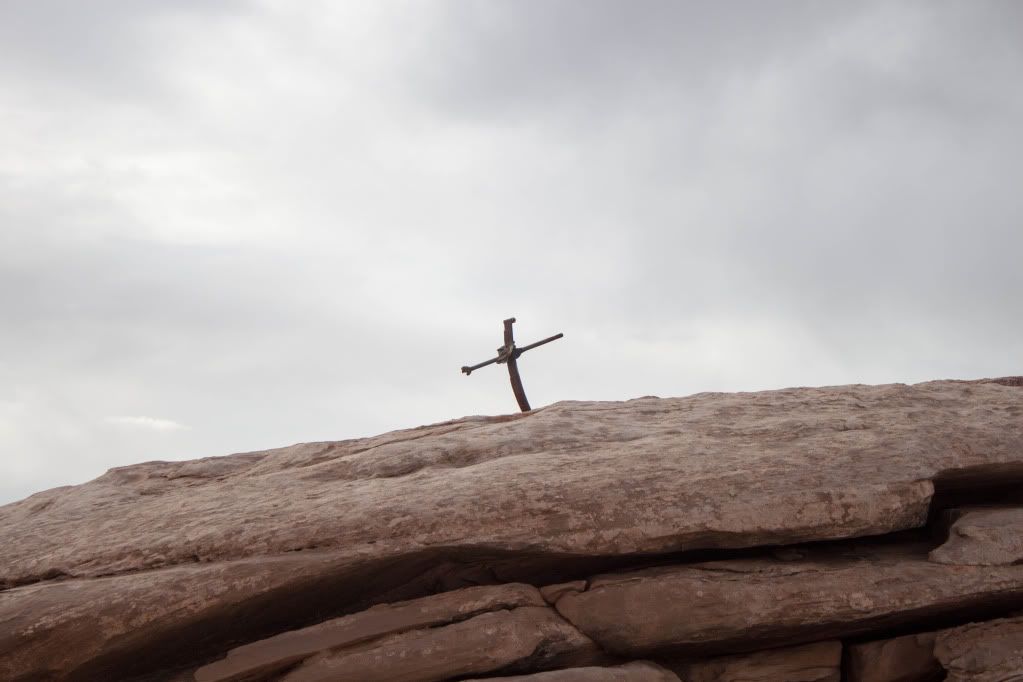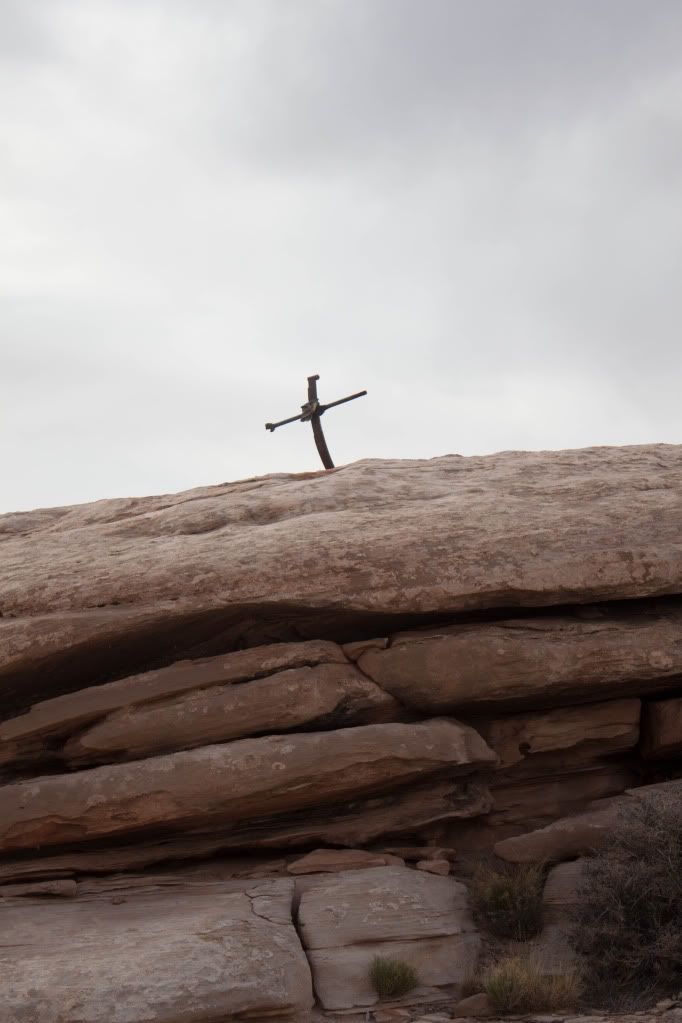 Golden Stairs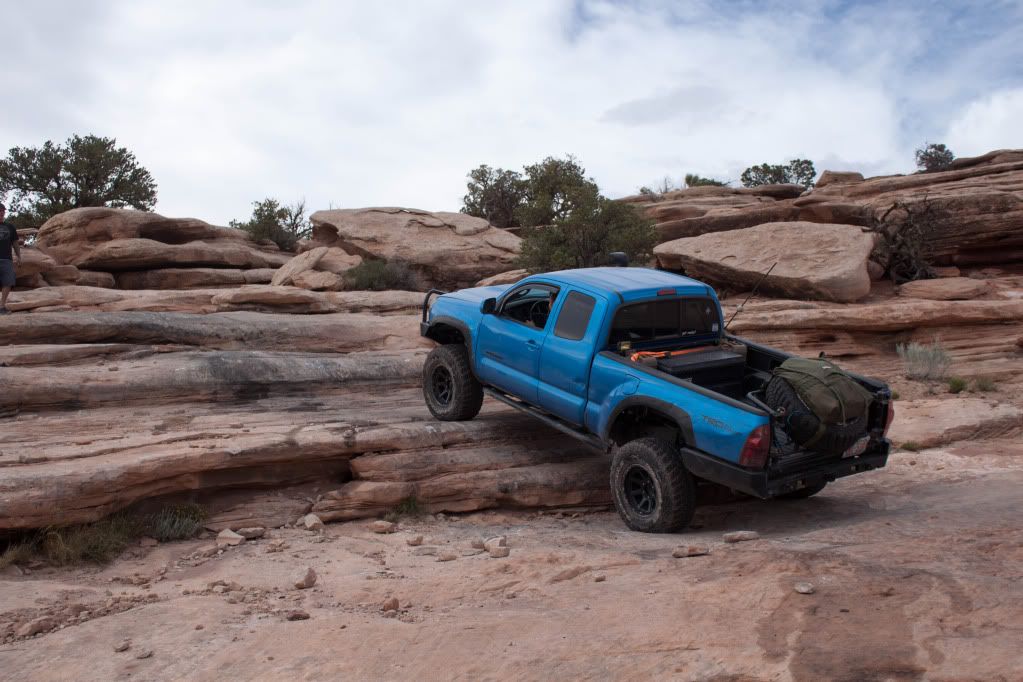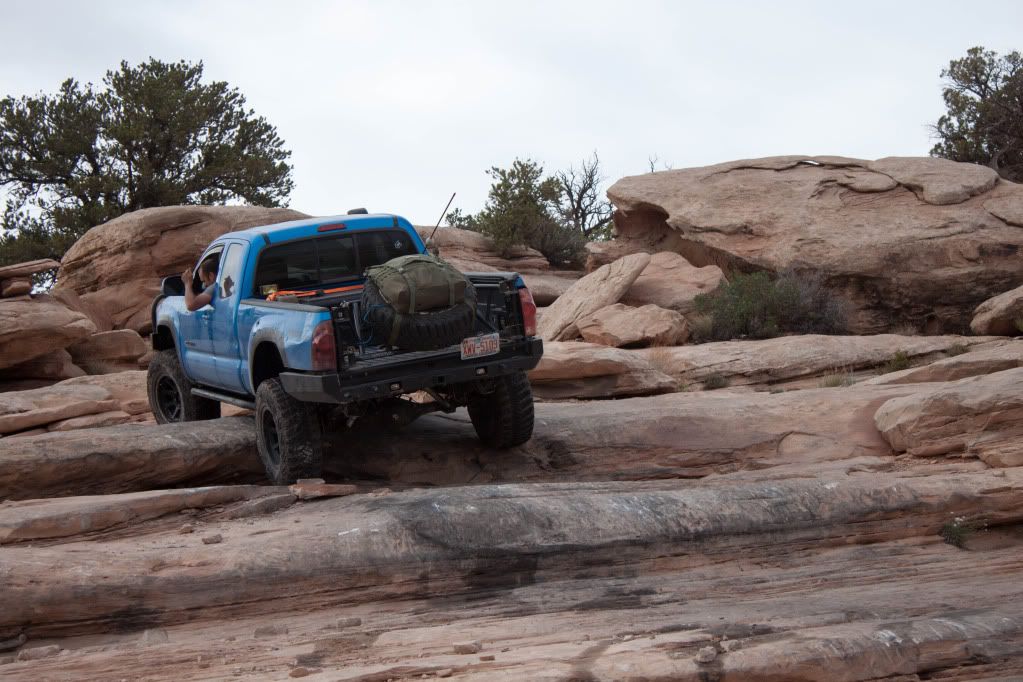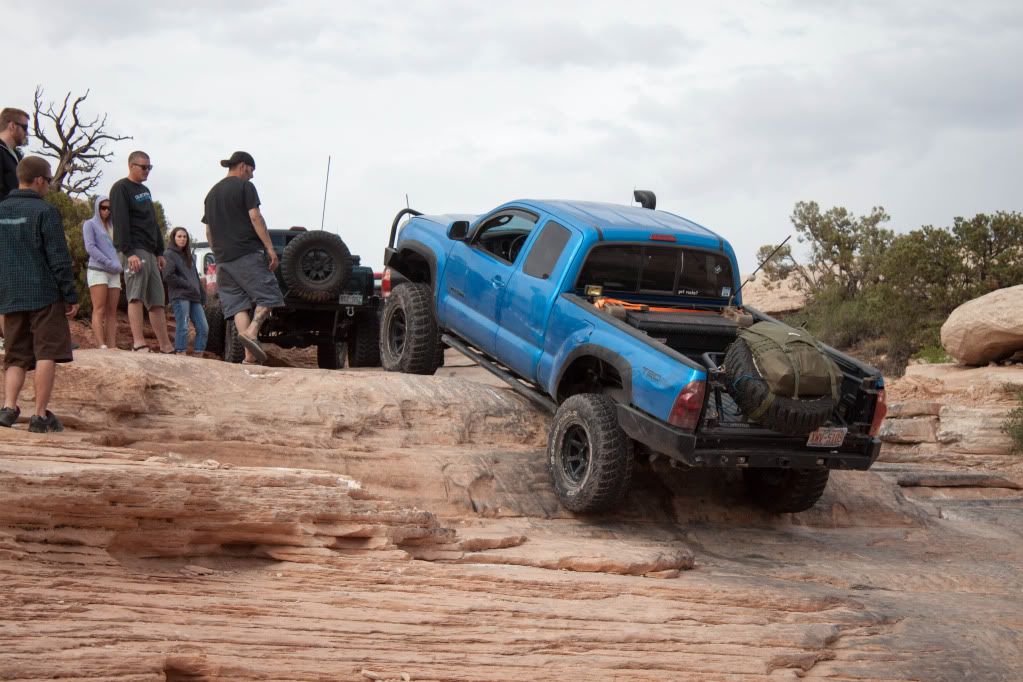 Double Whammy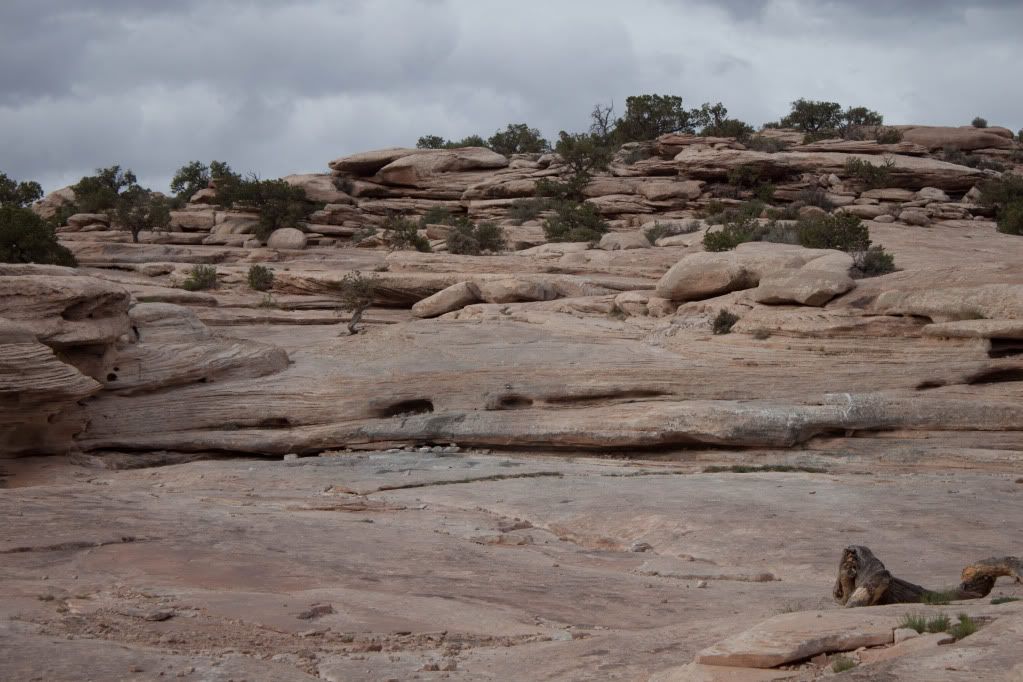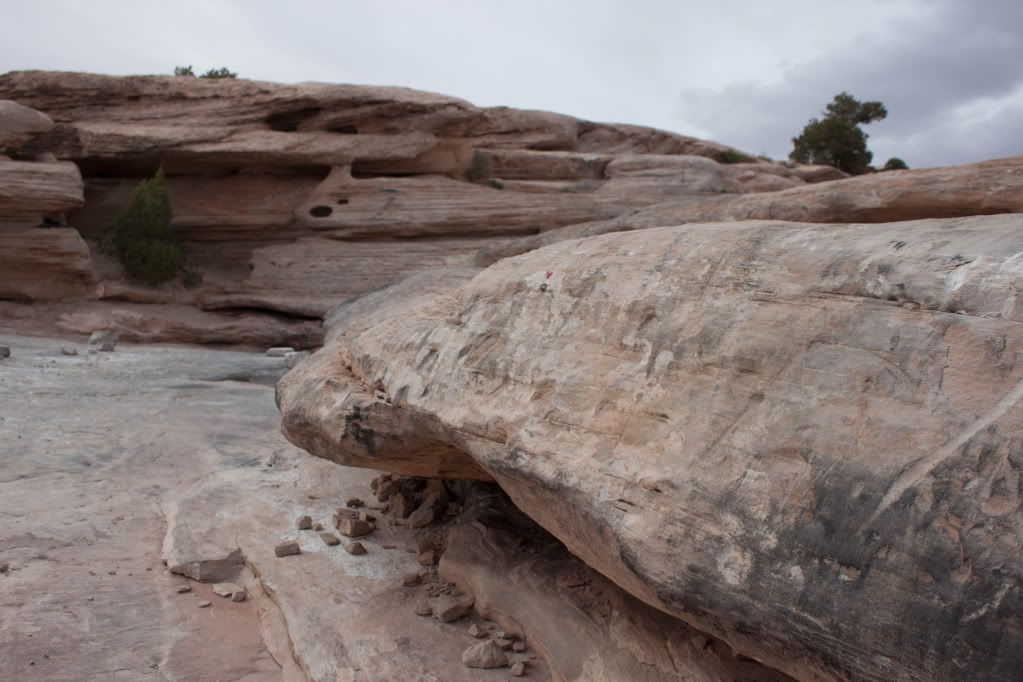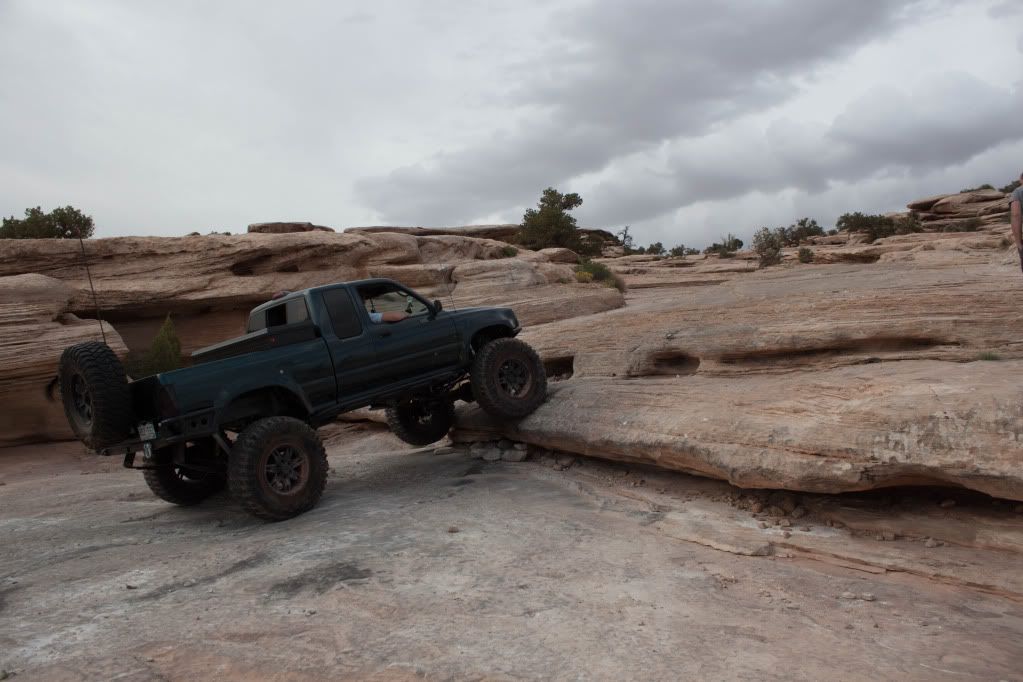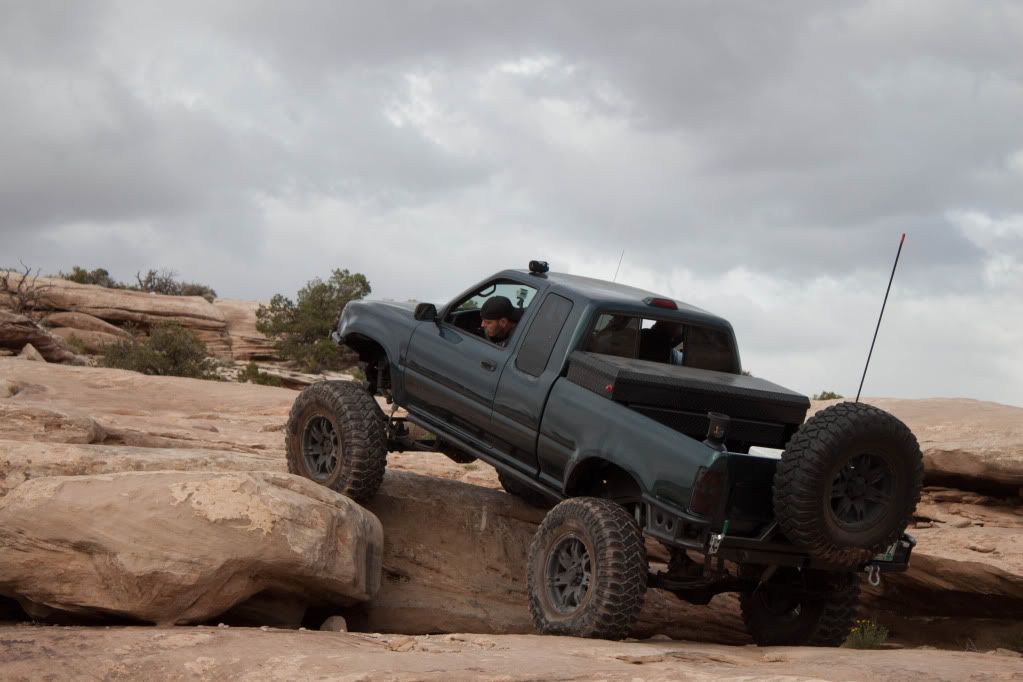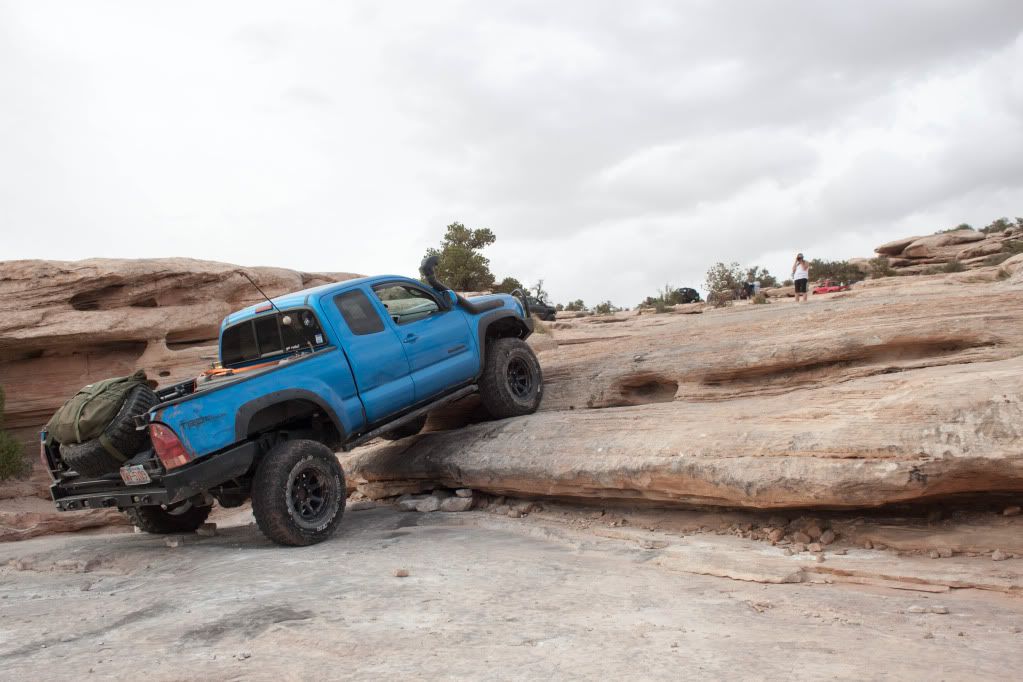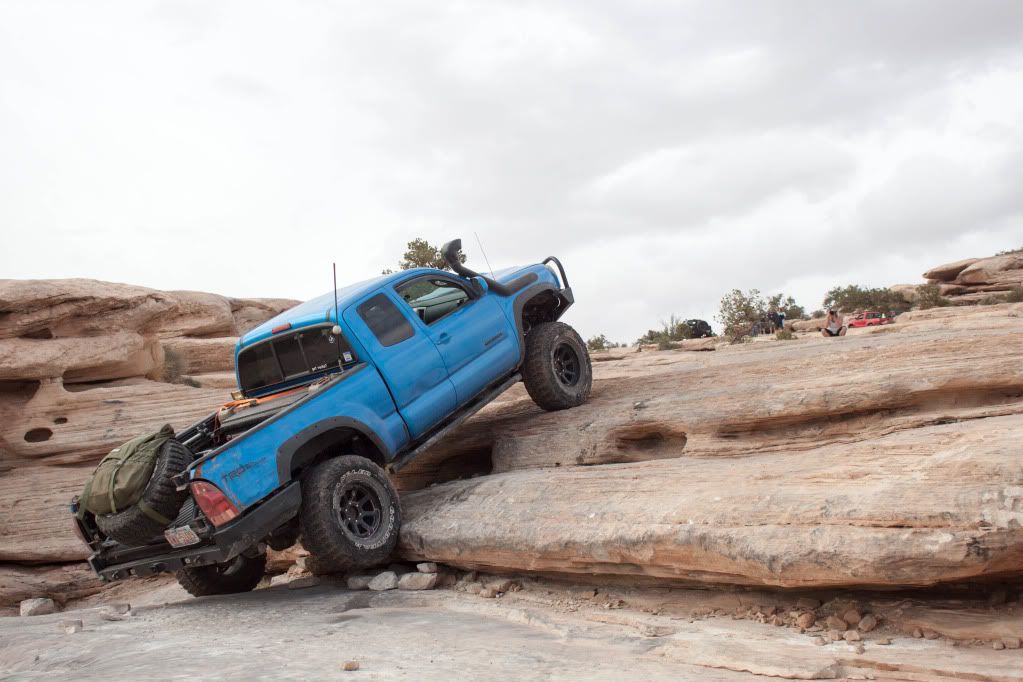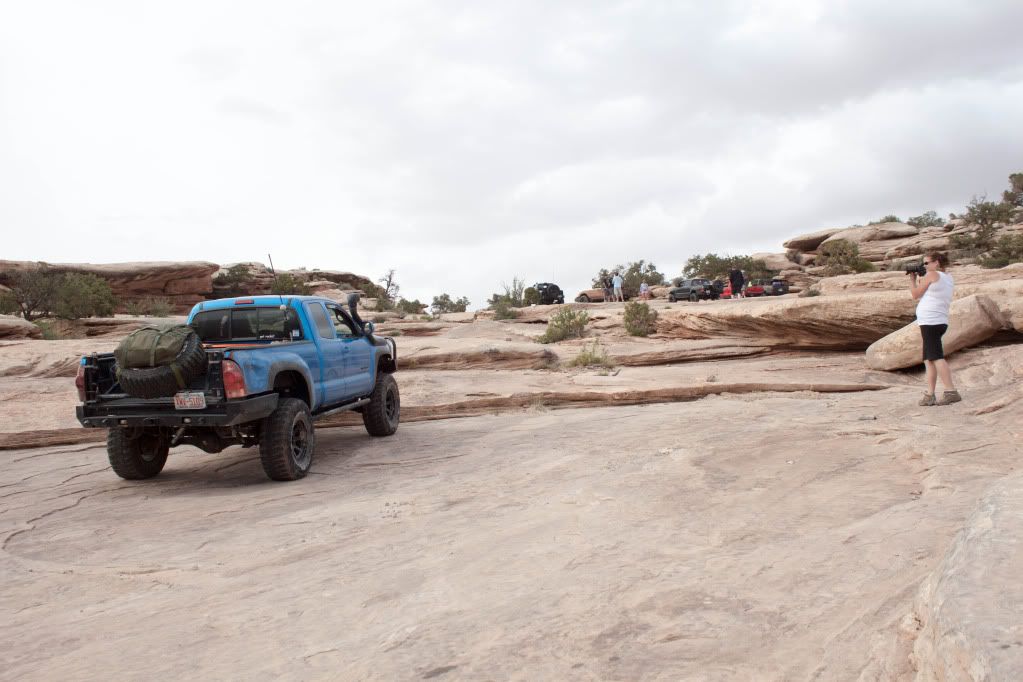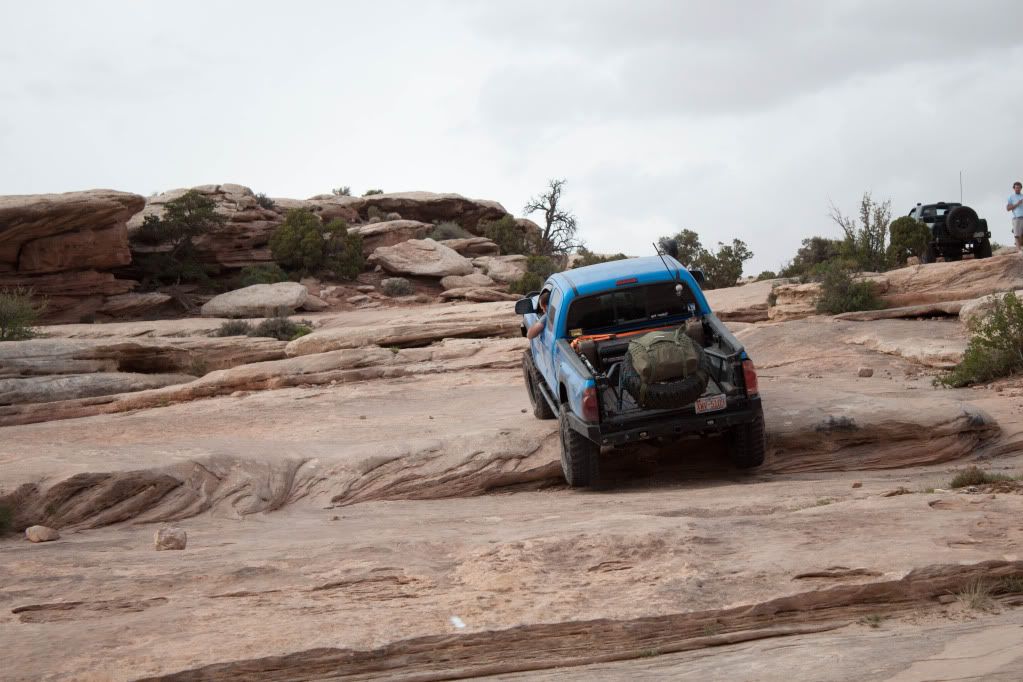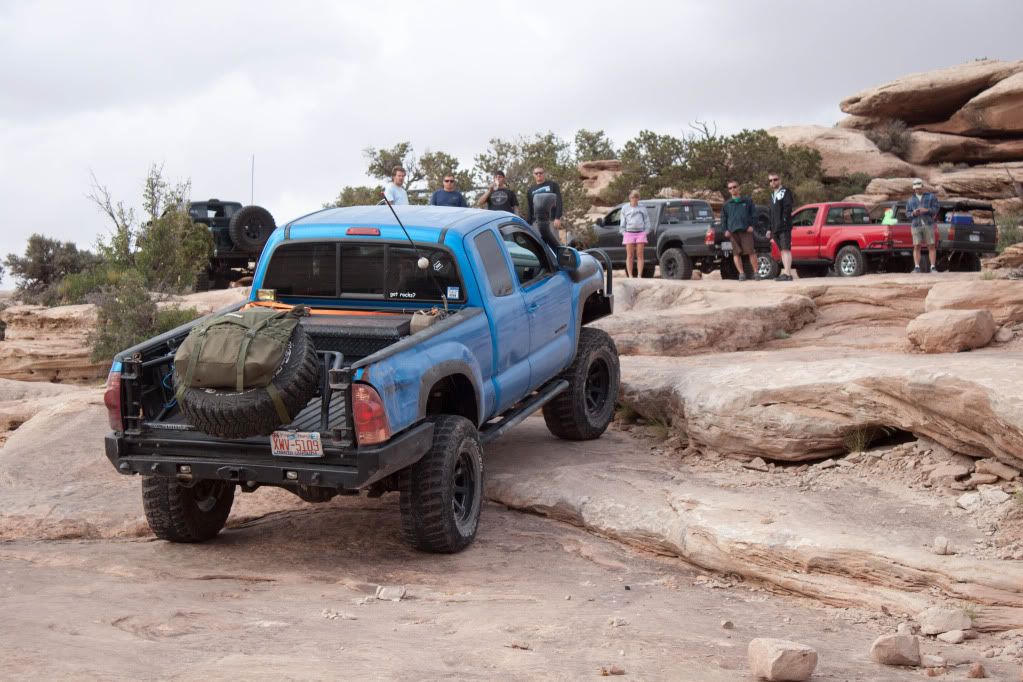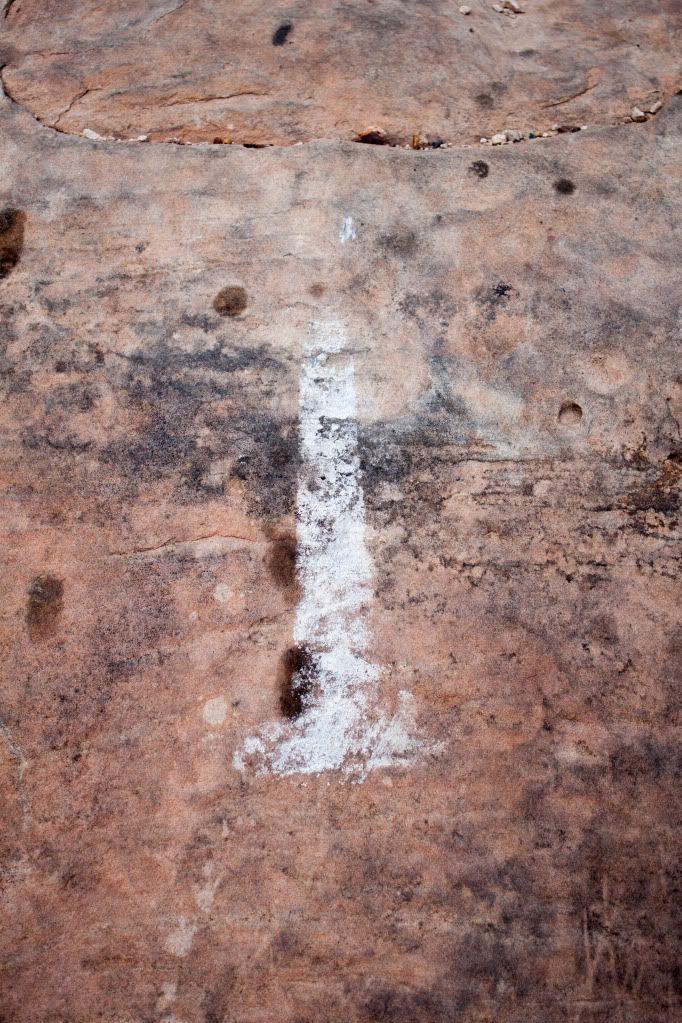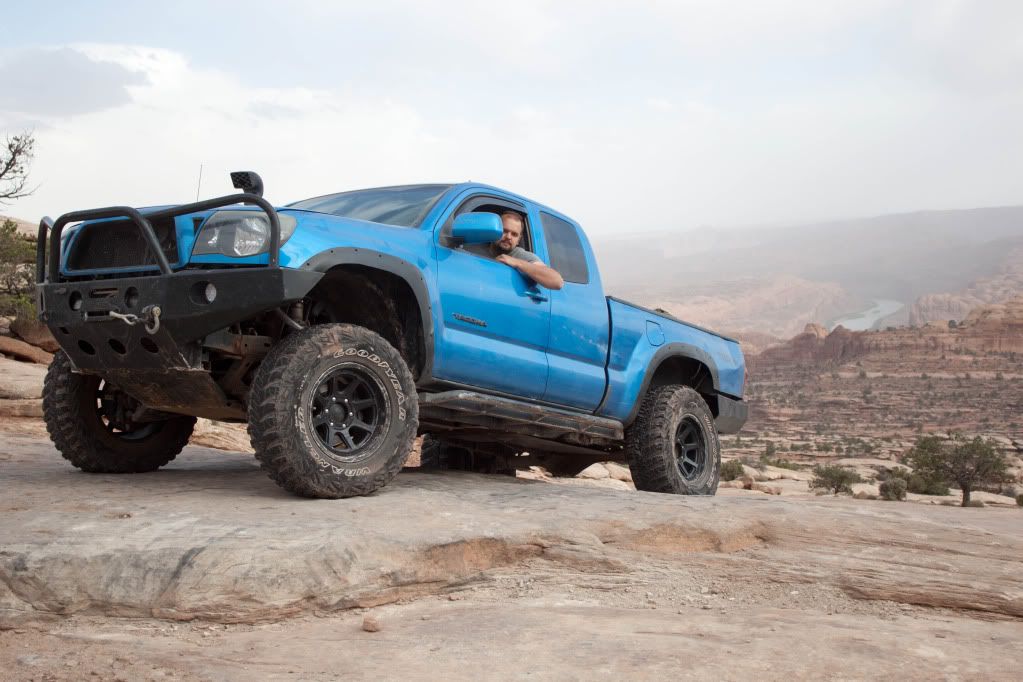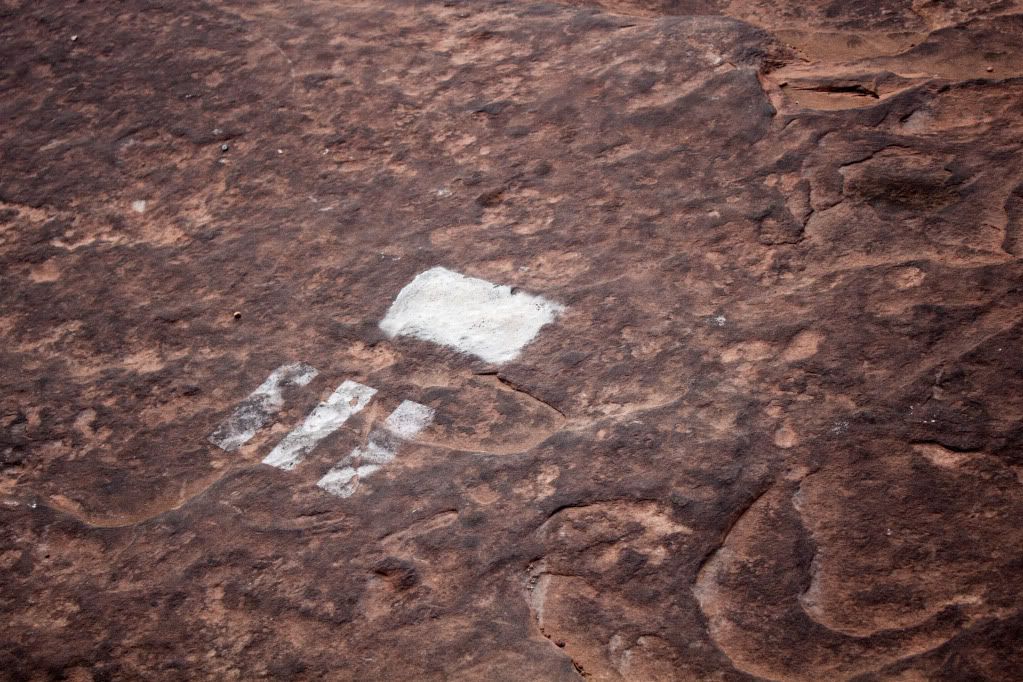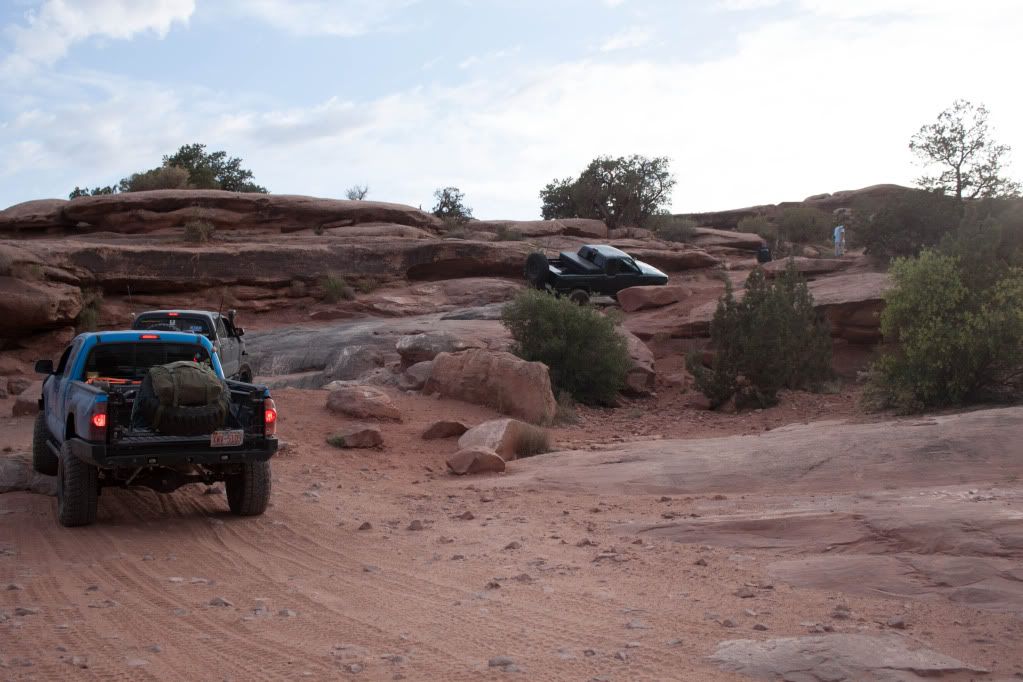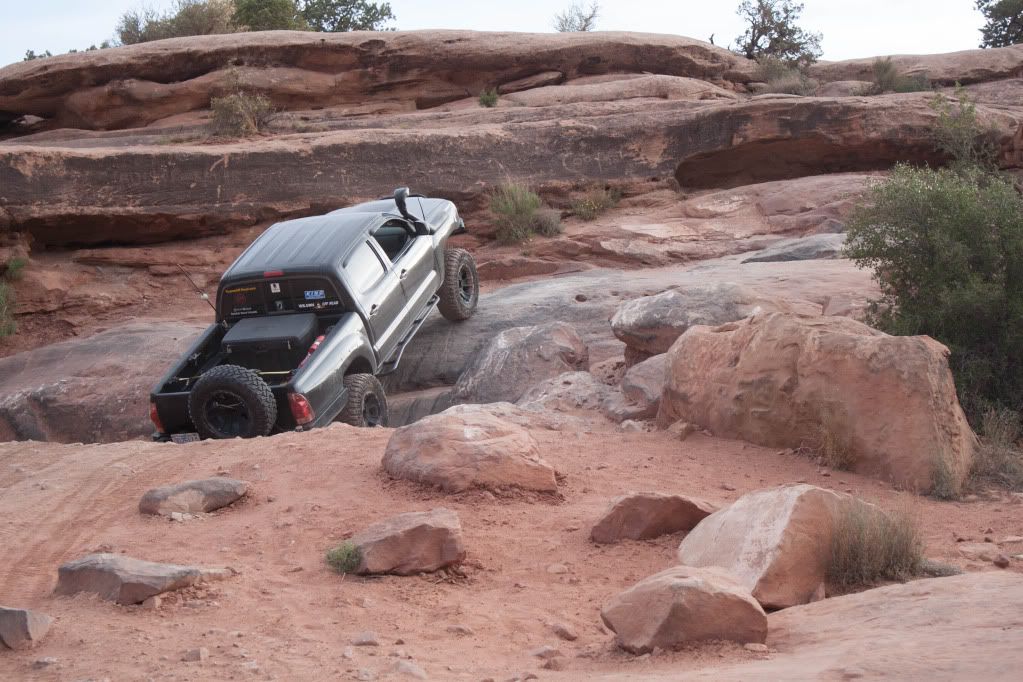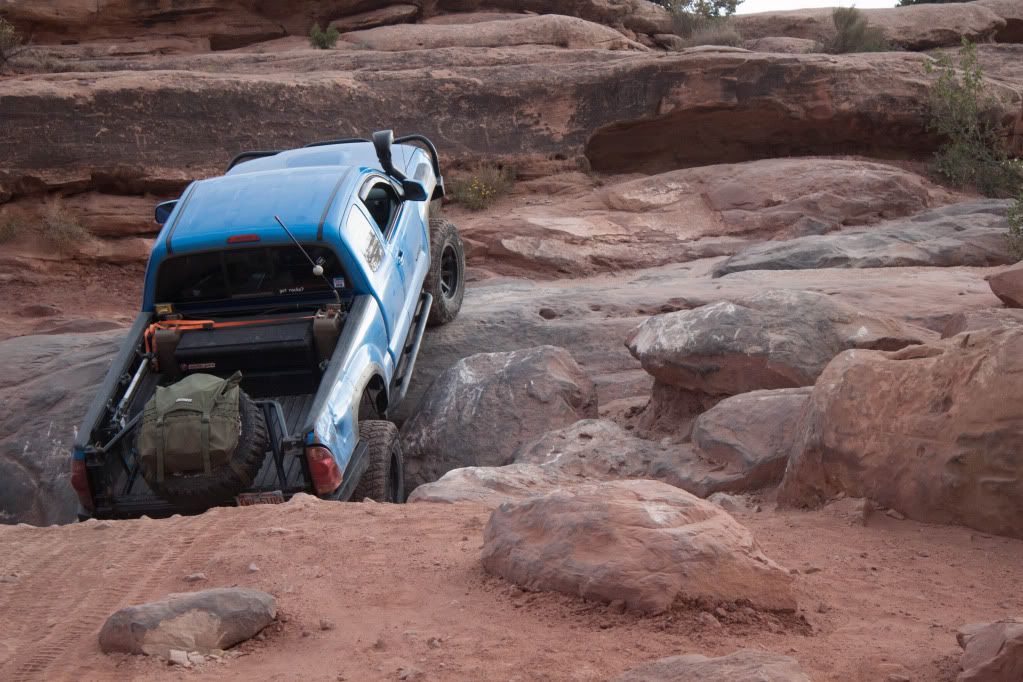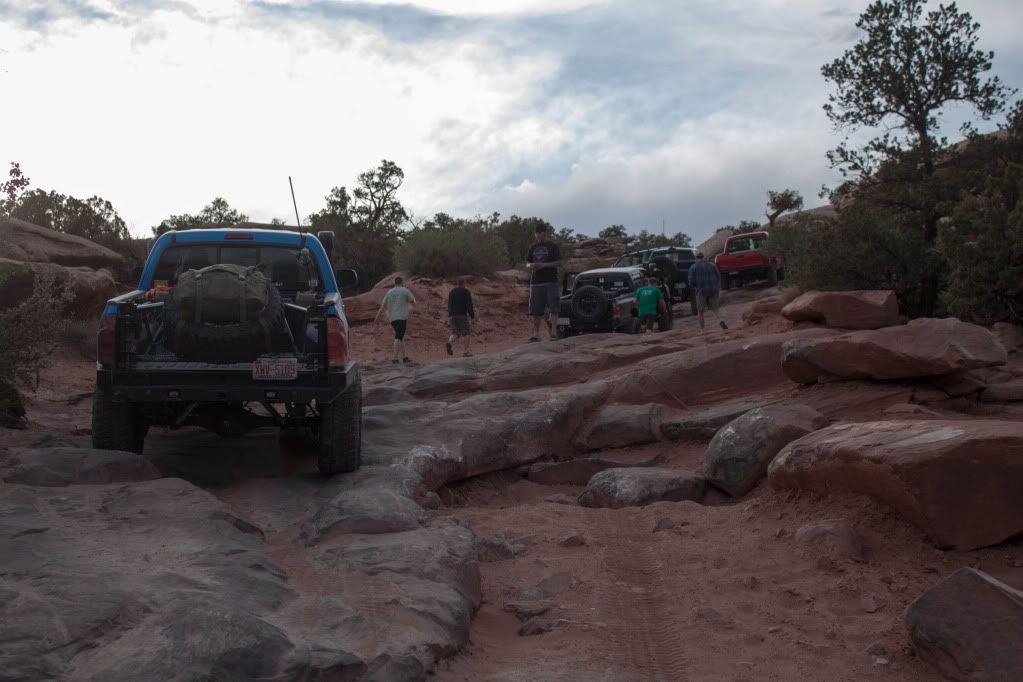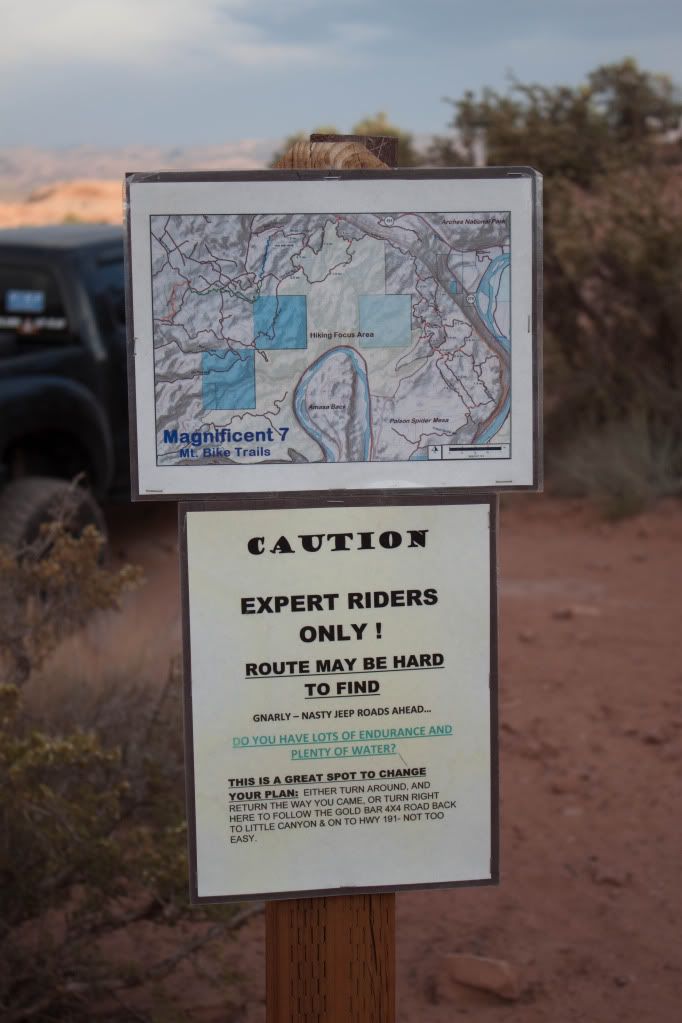 Then Saturday we joined CO TTORA again for a run through BFE...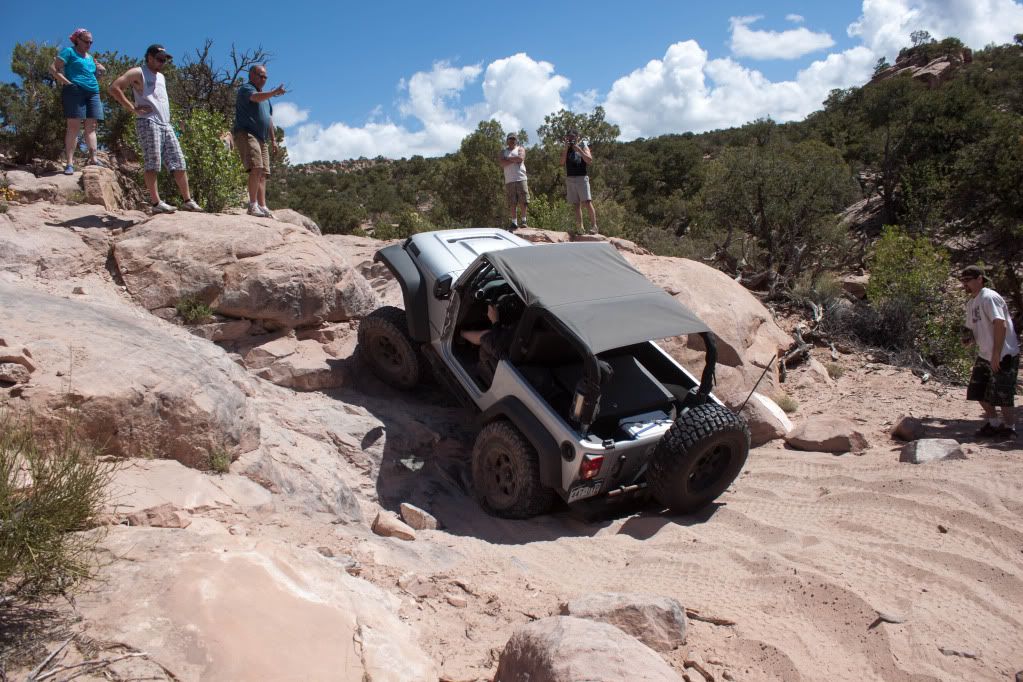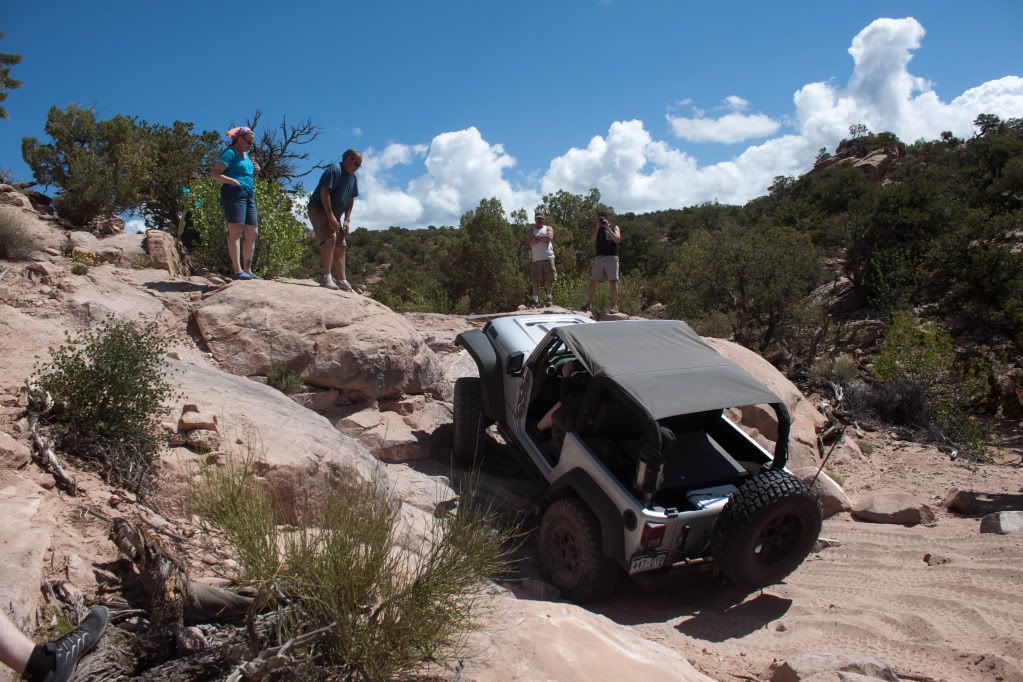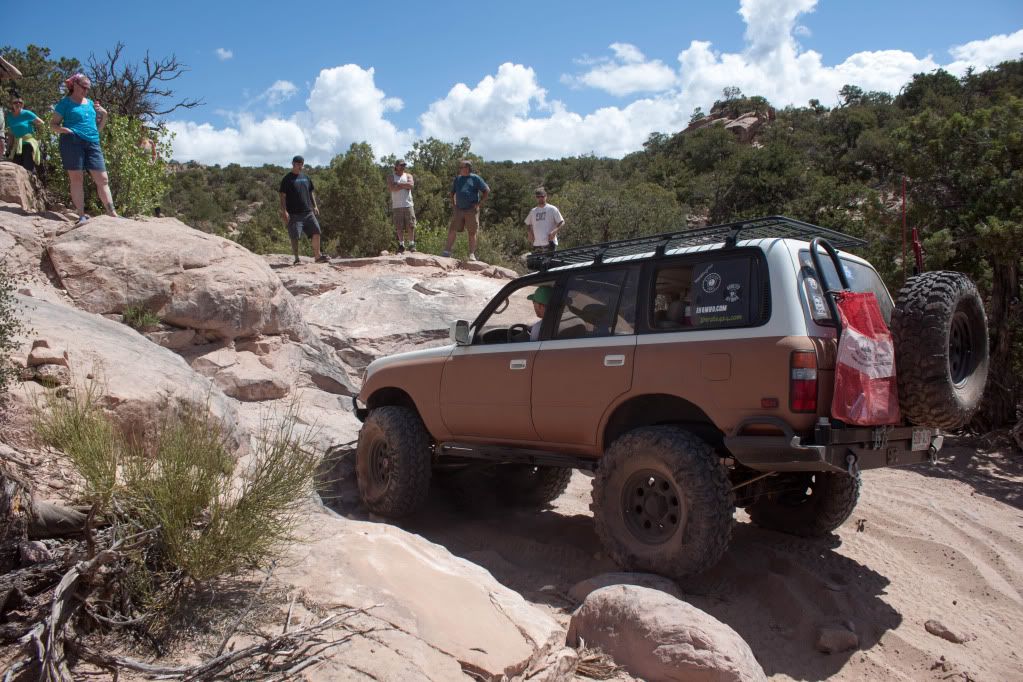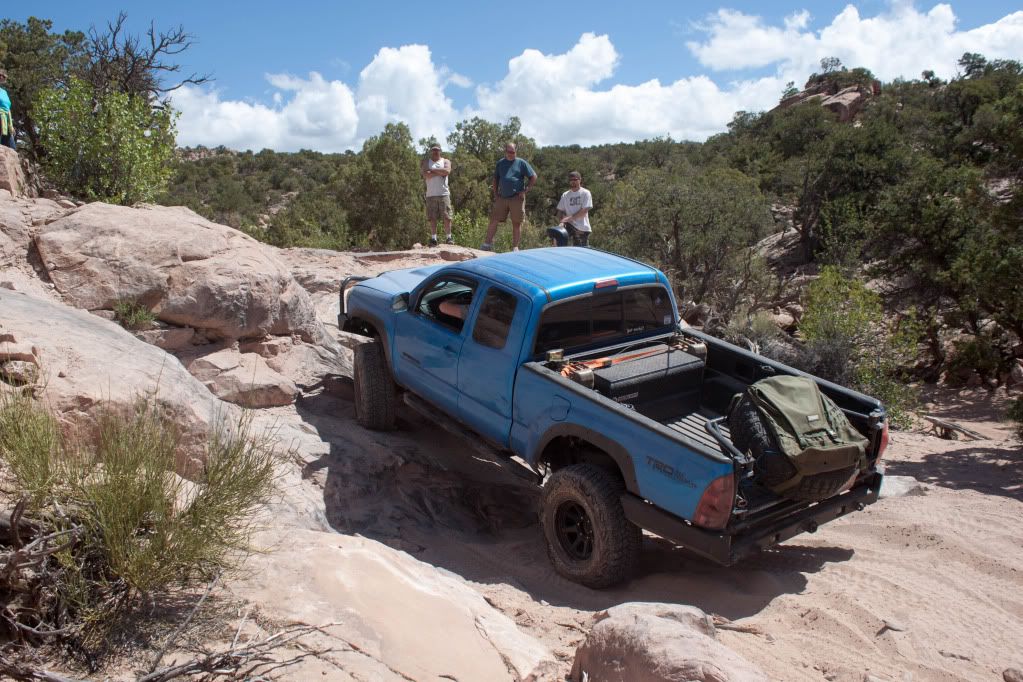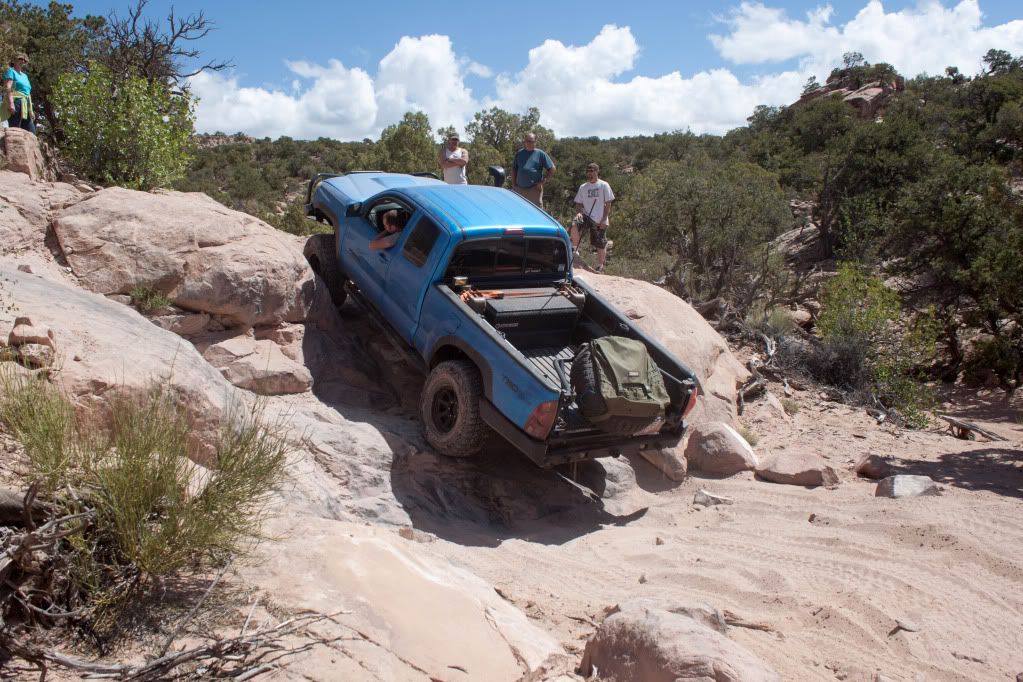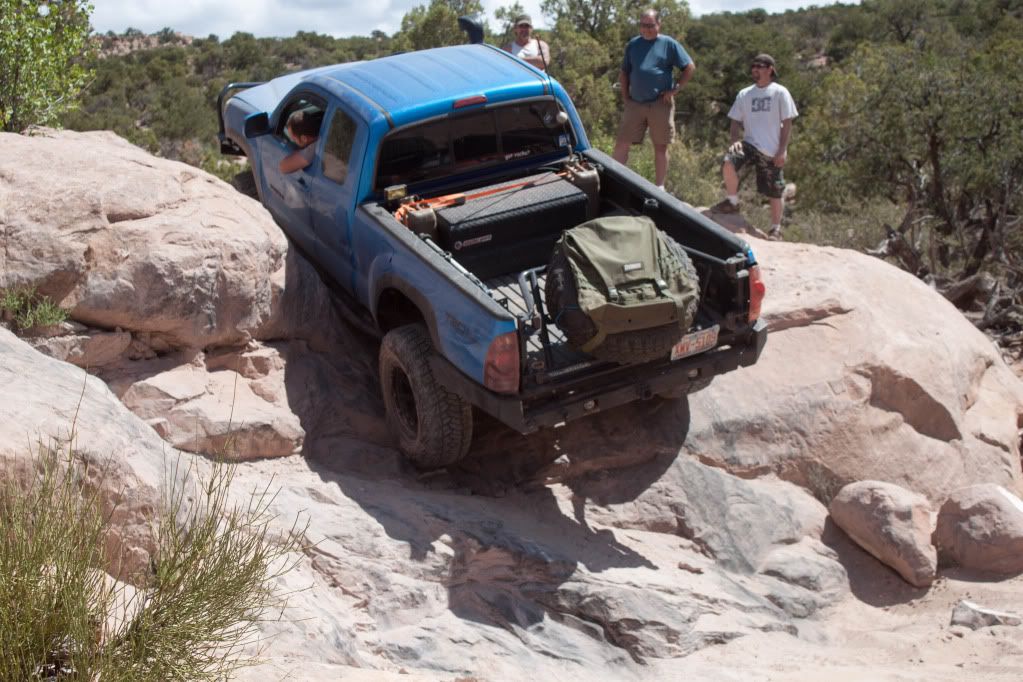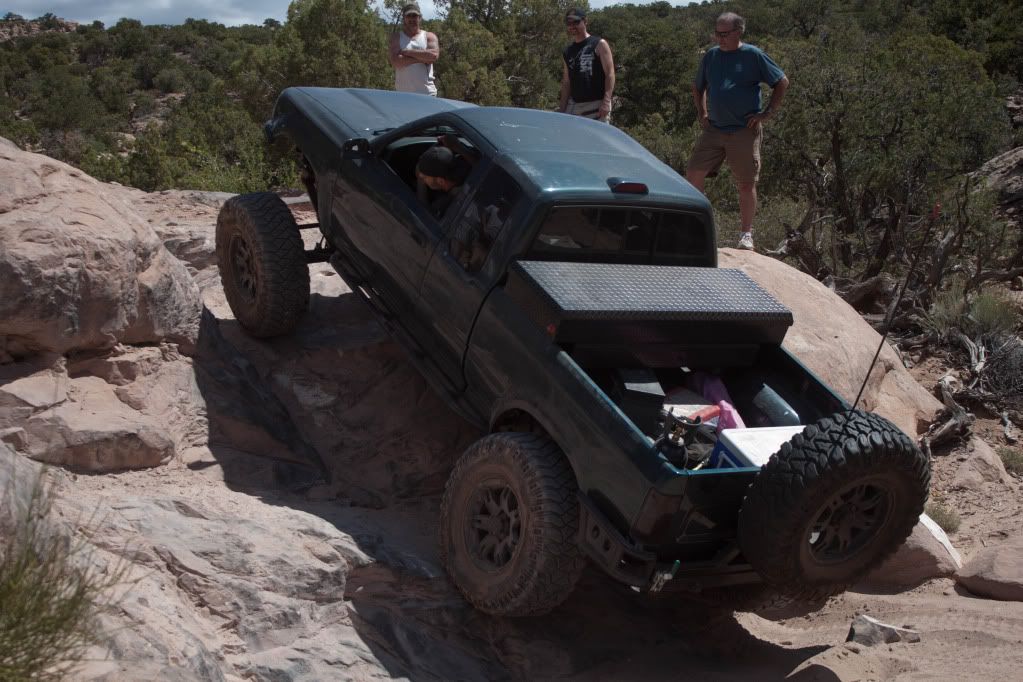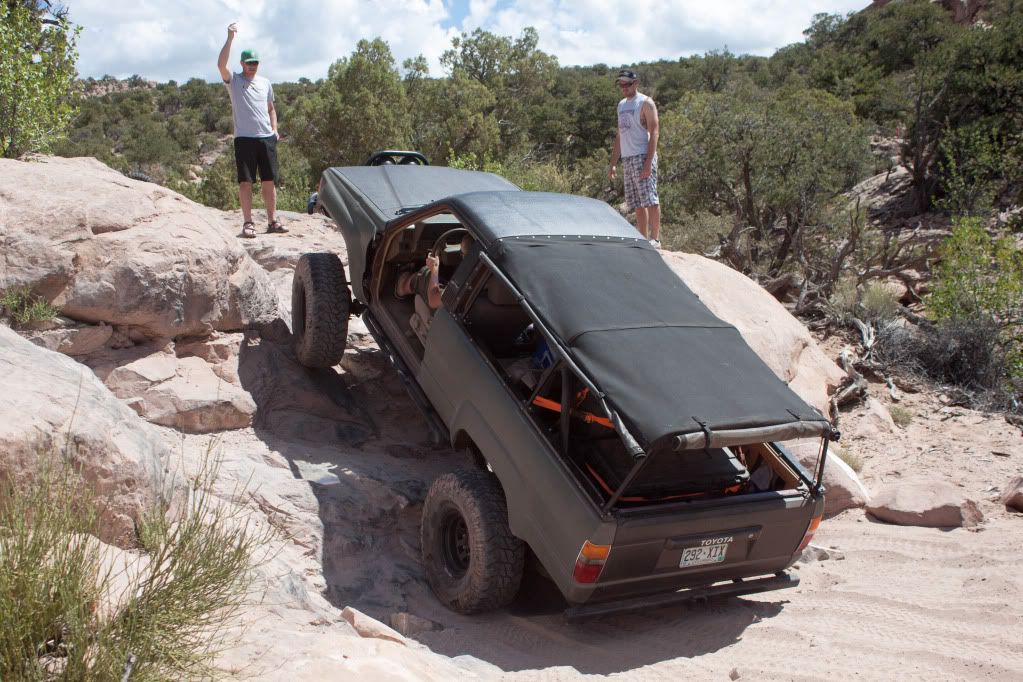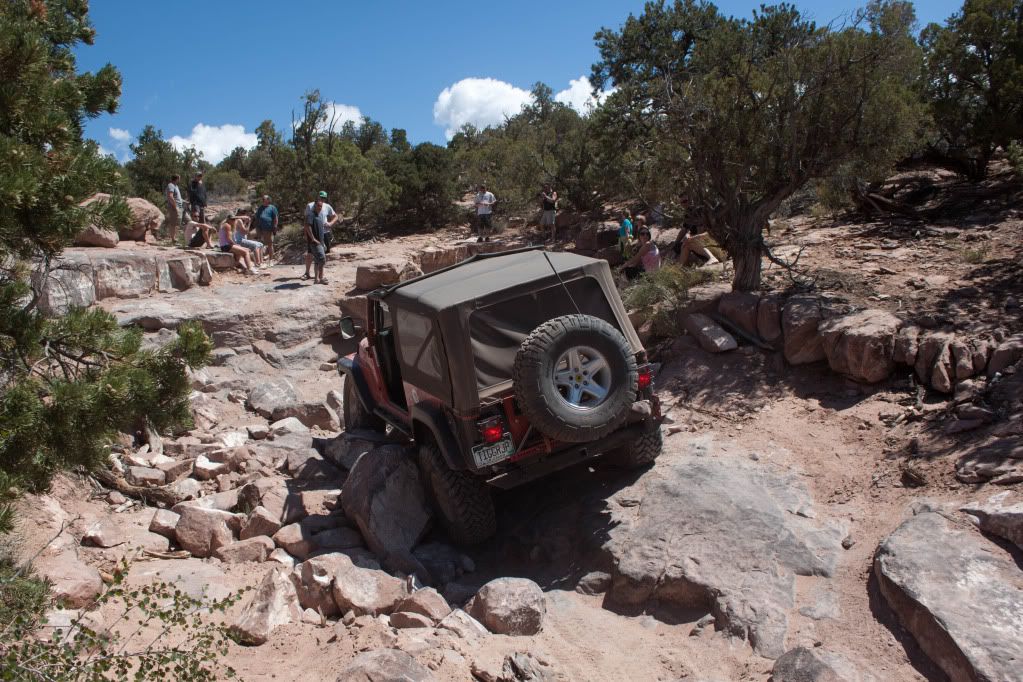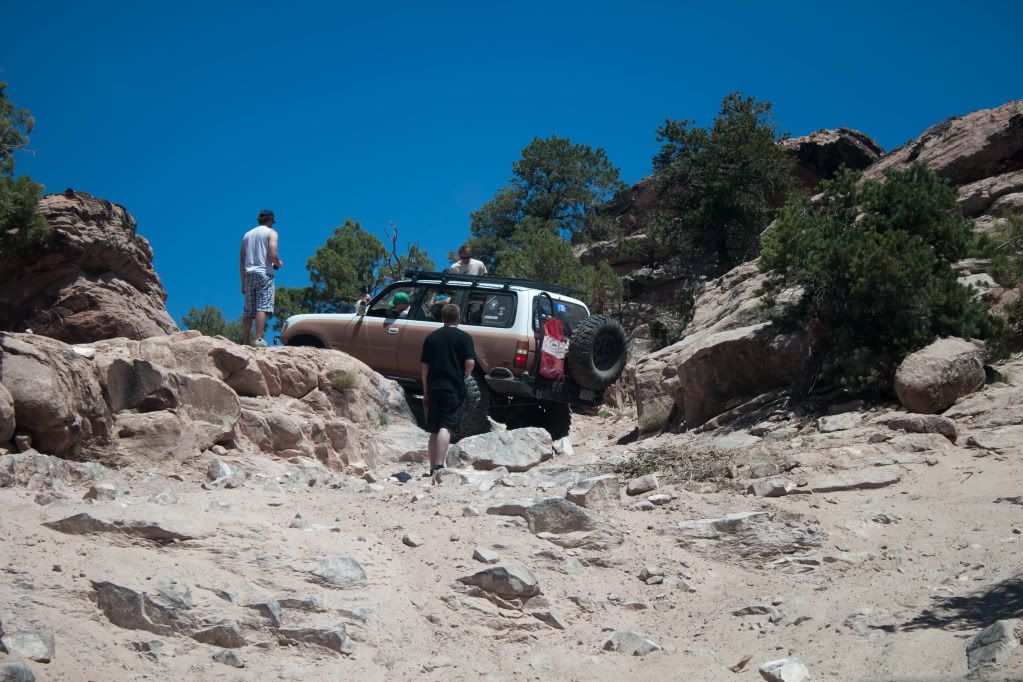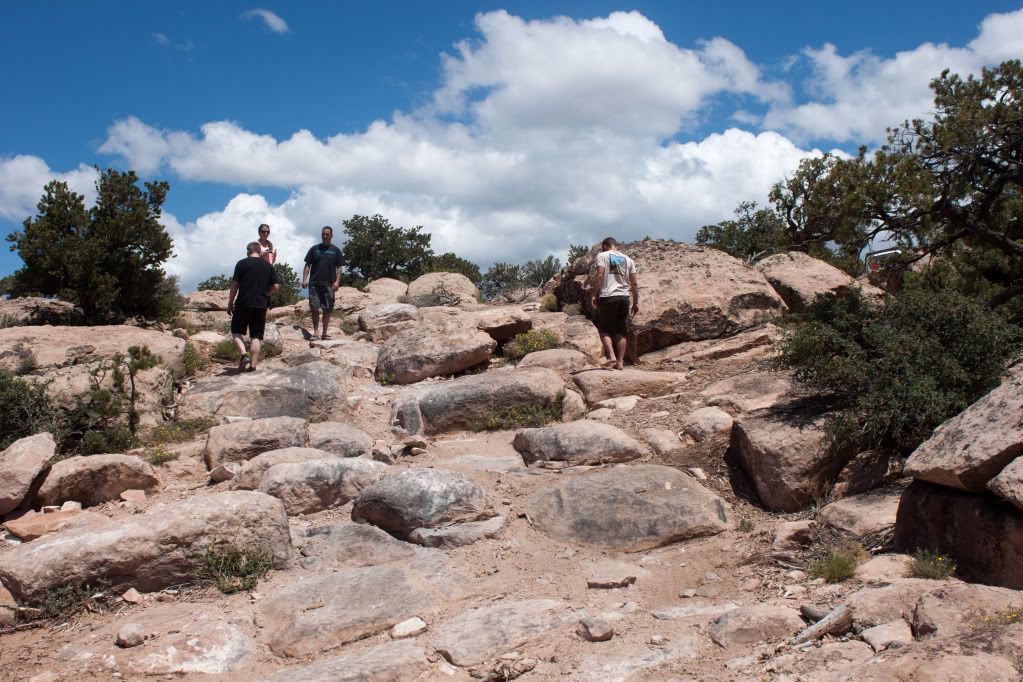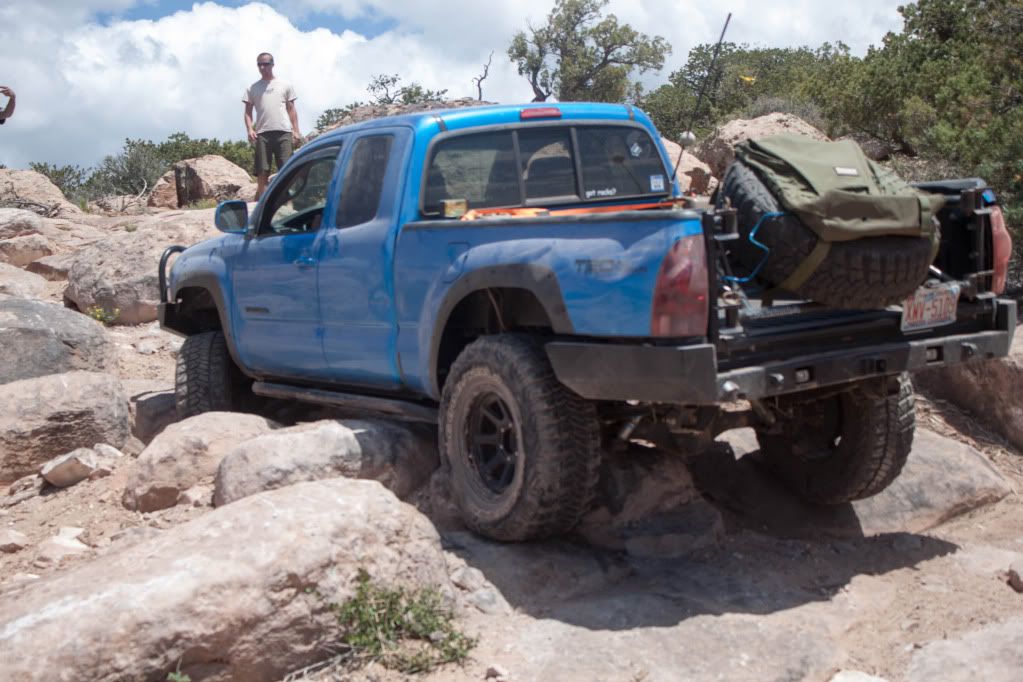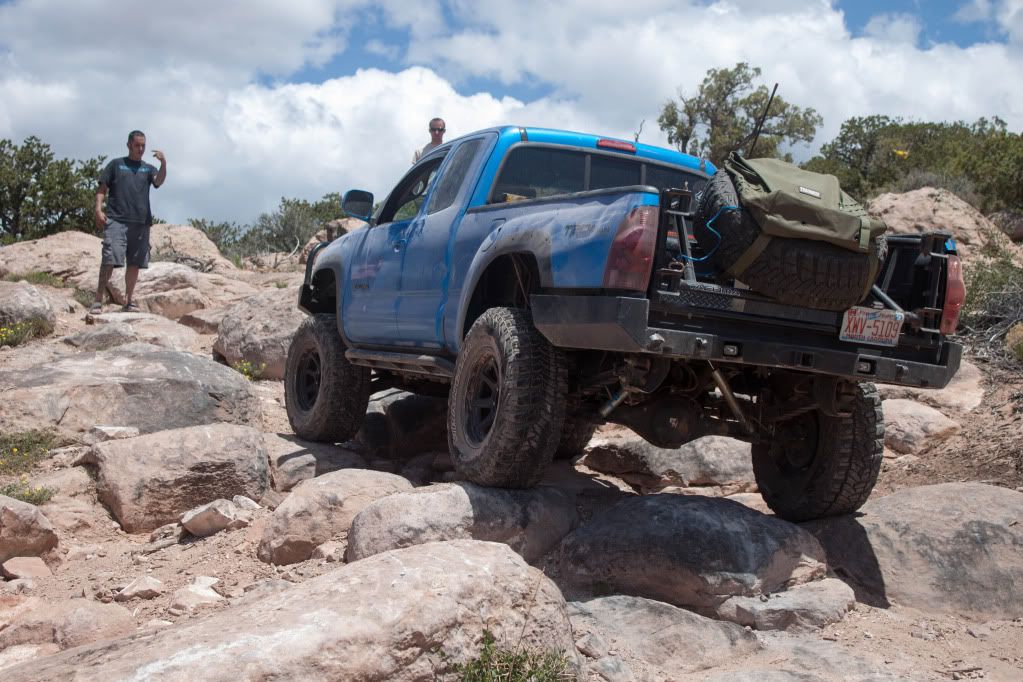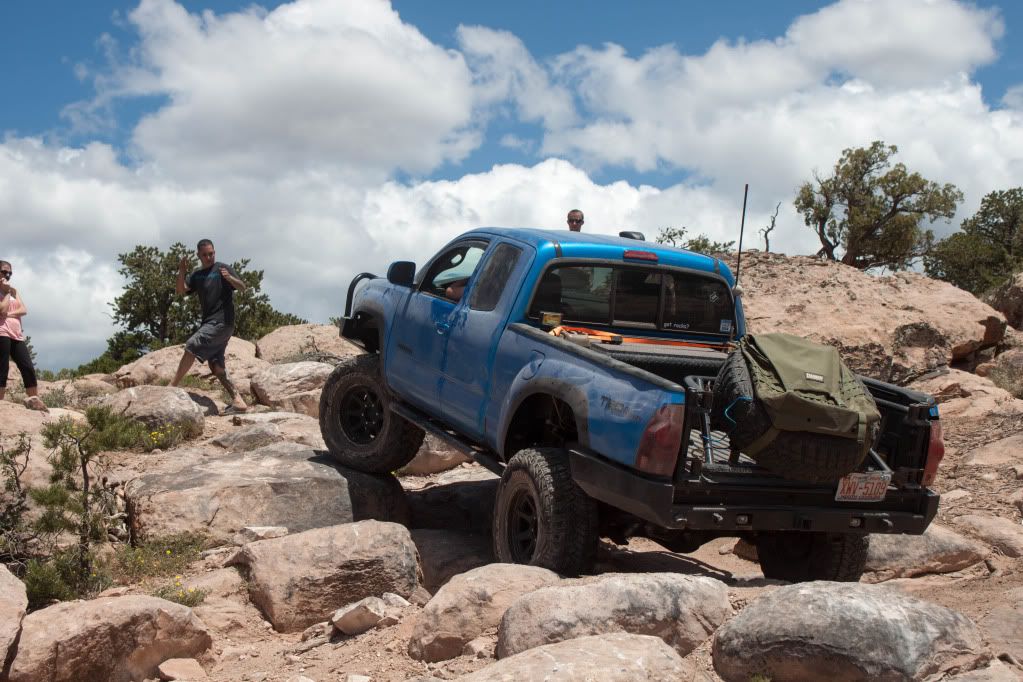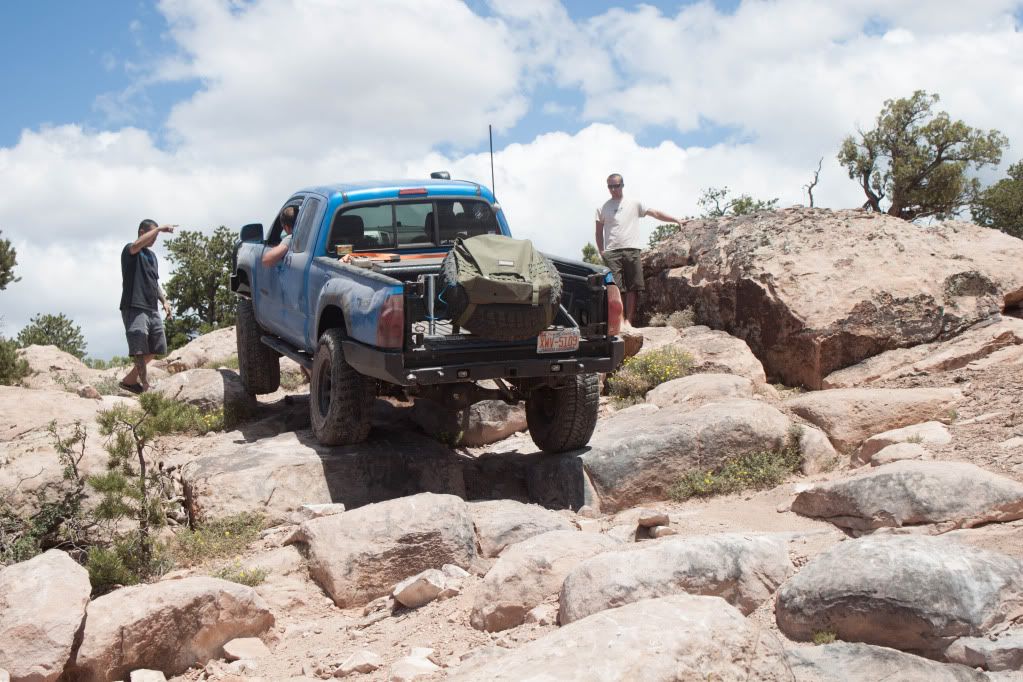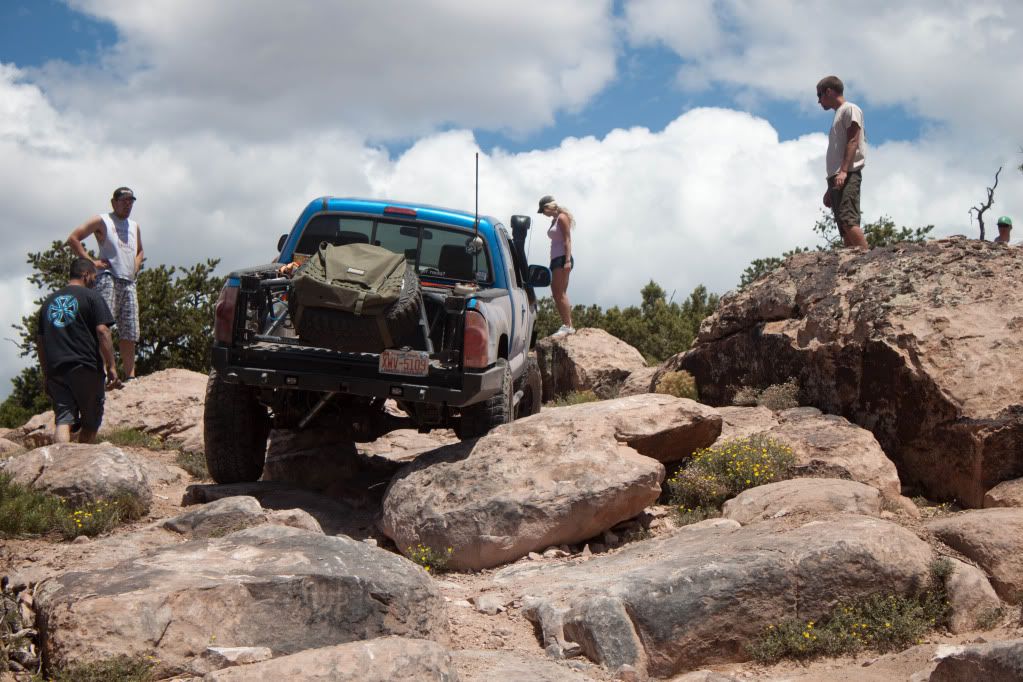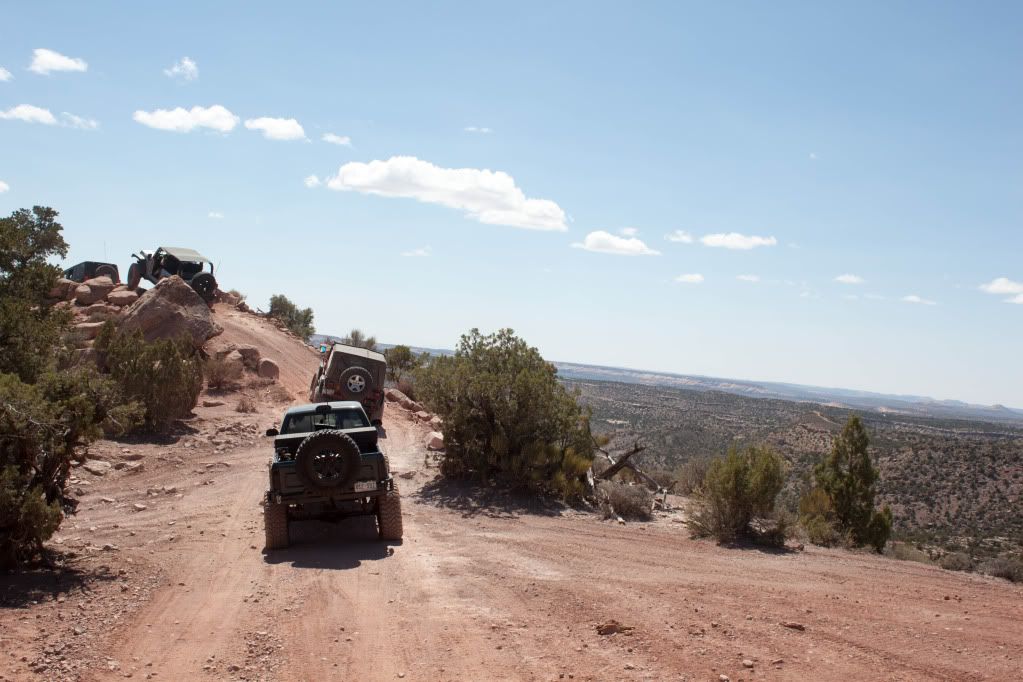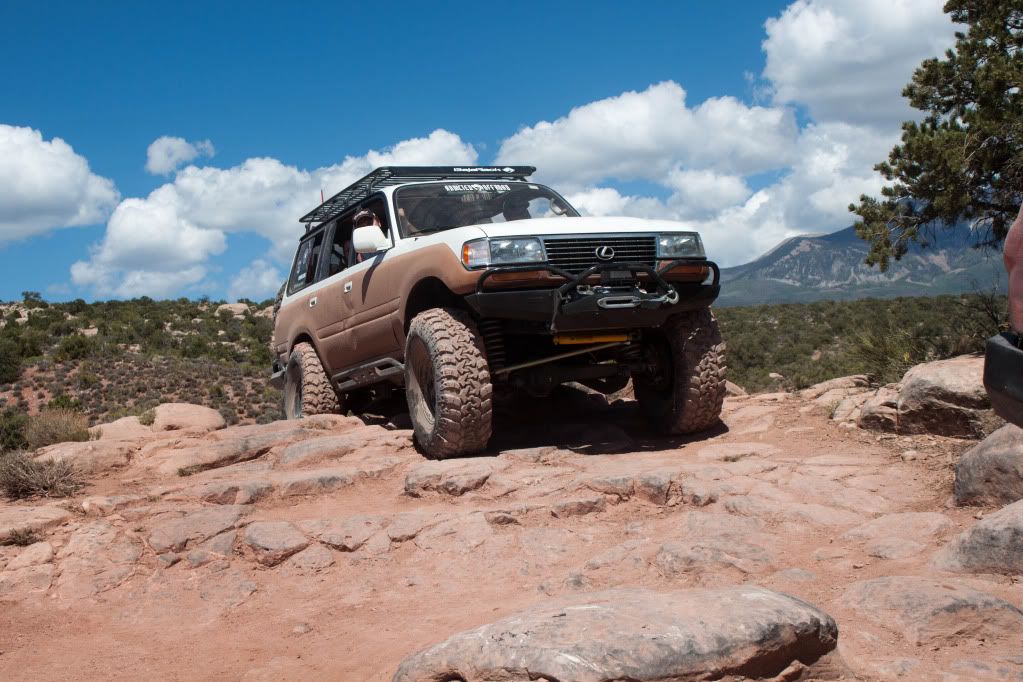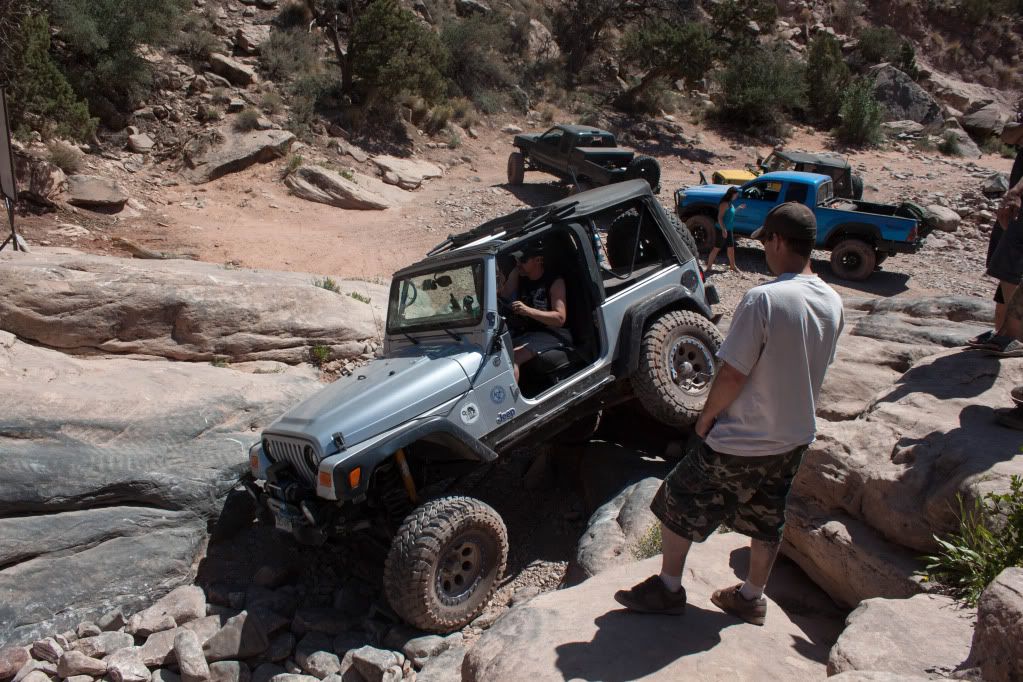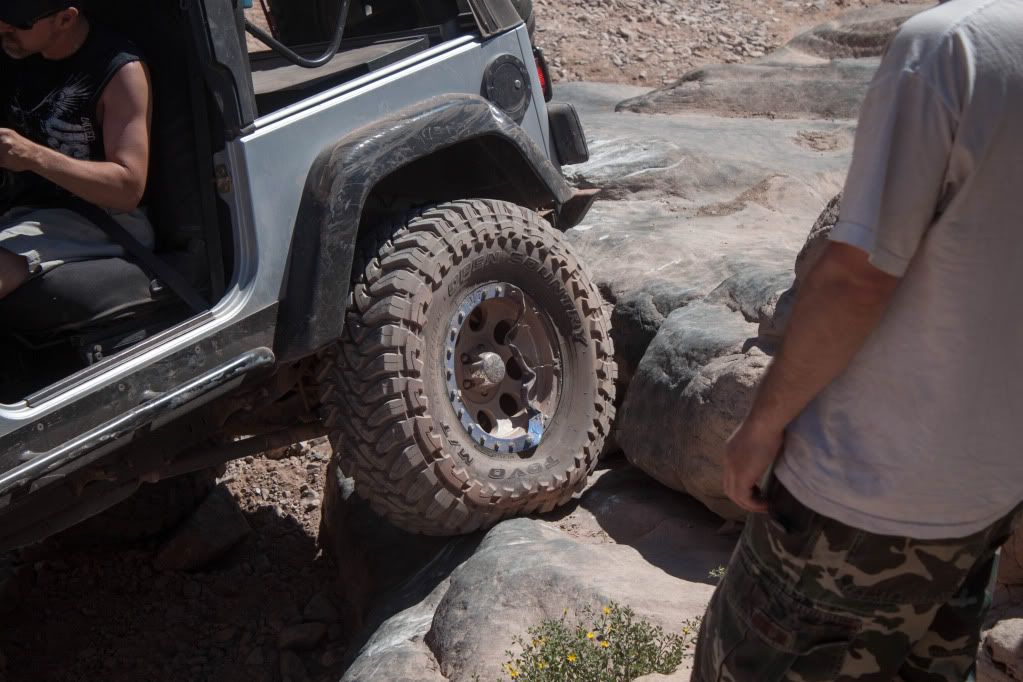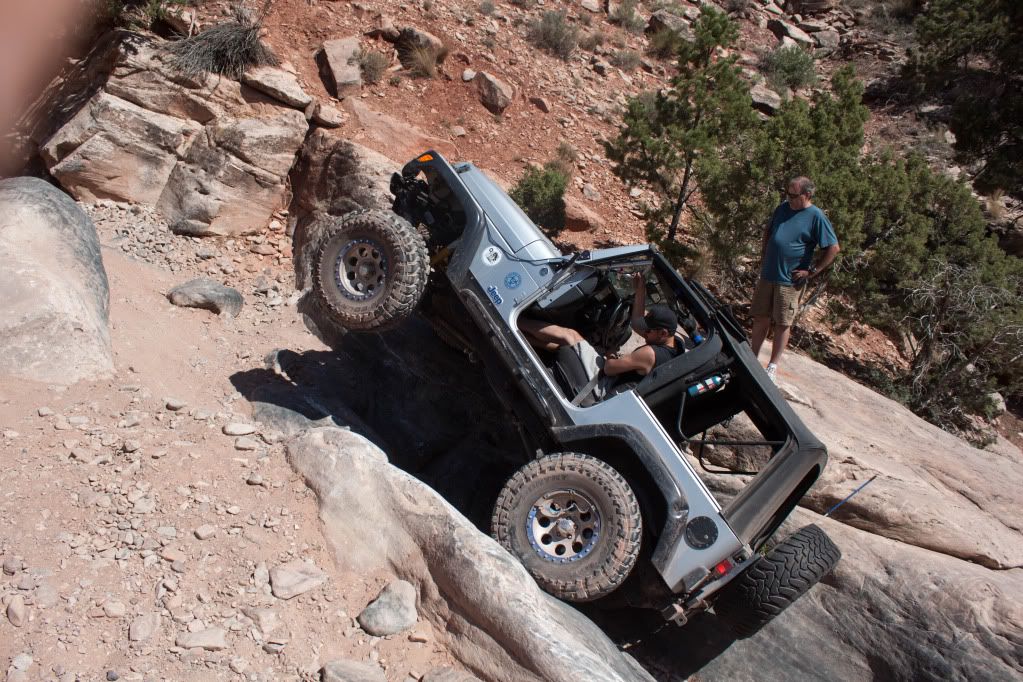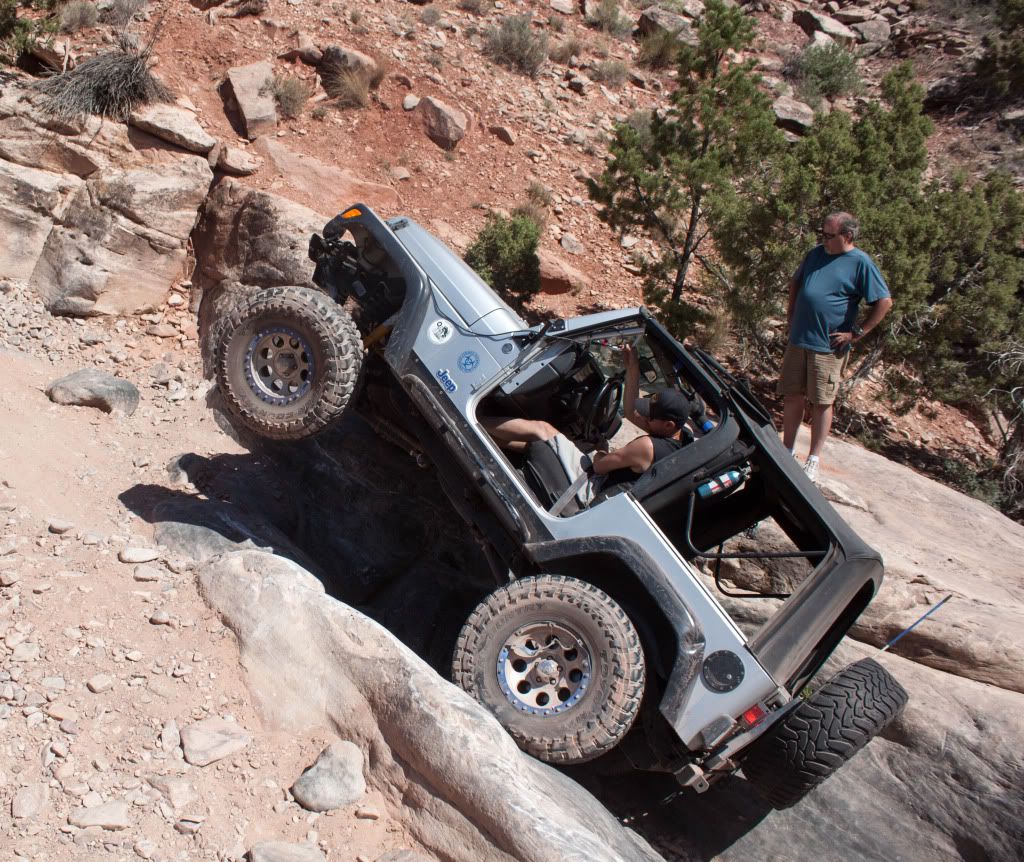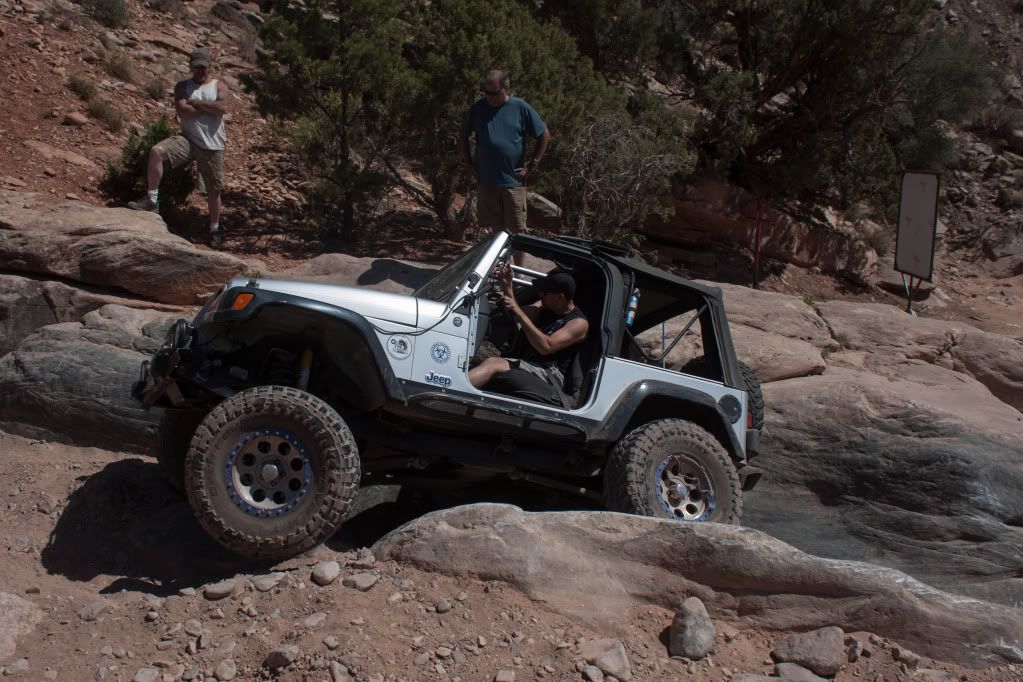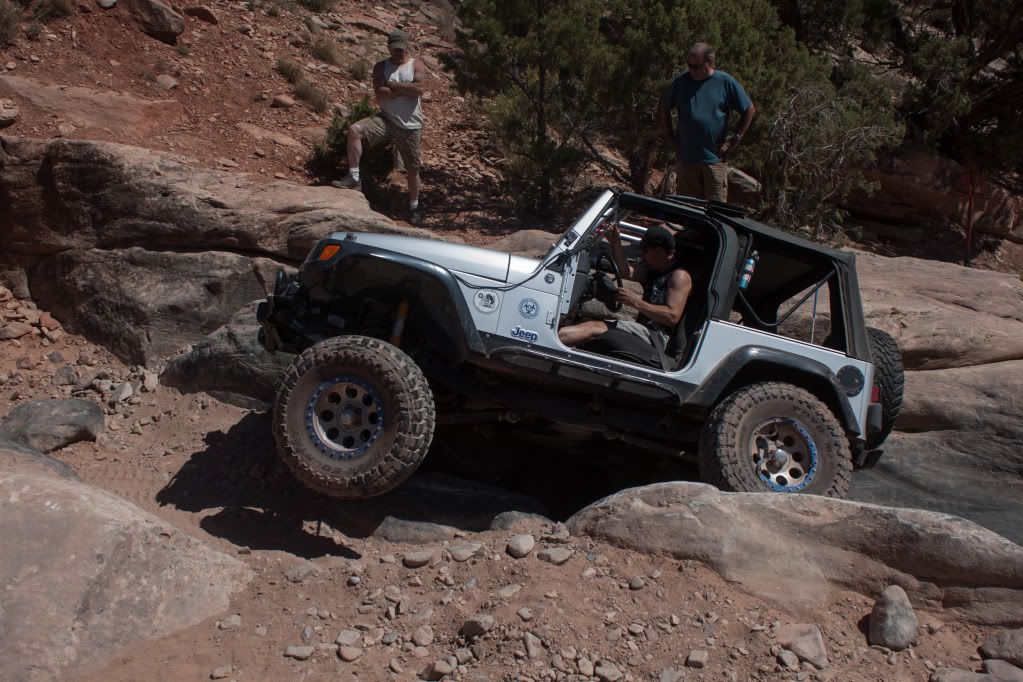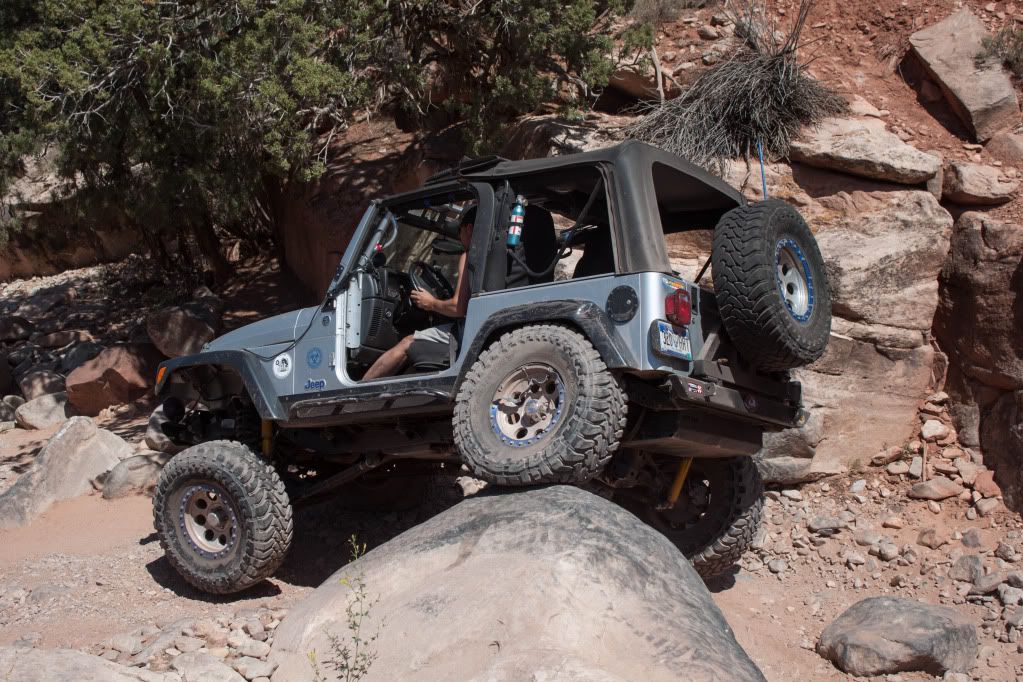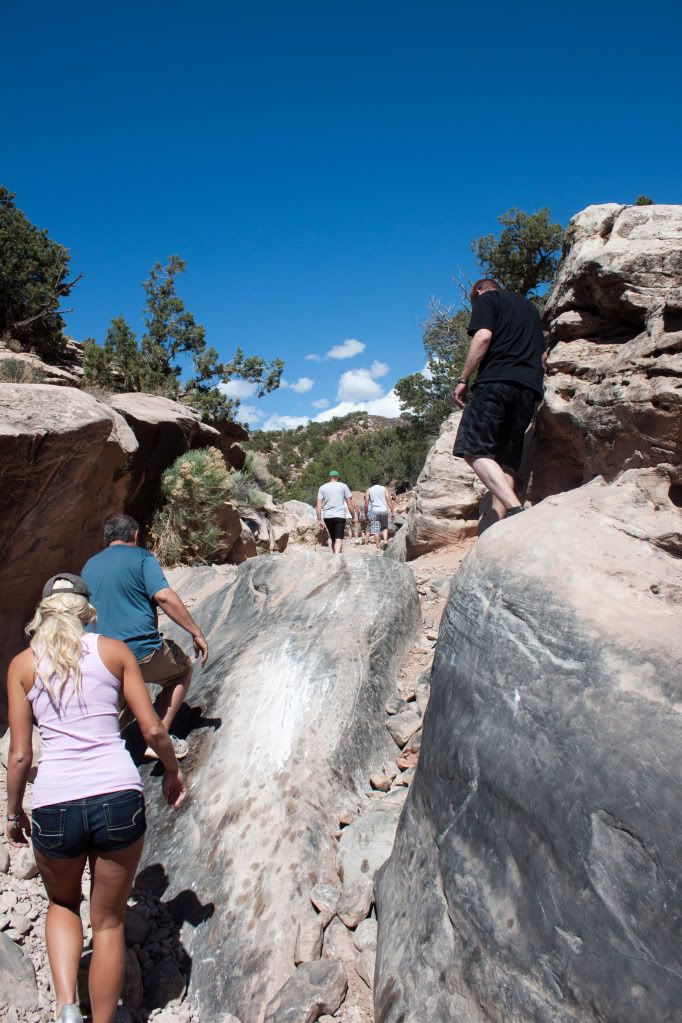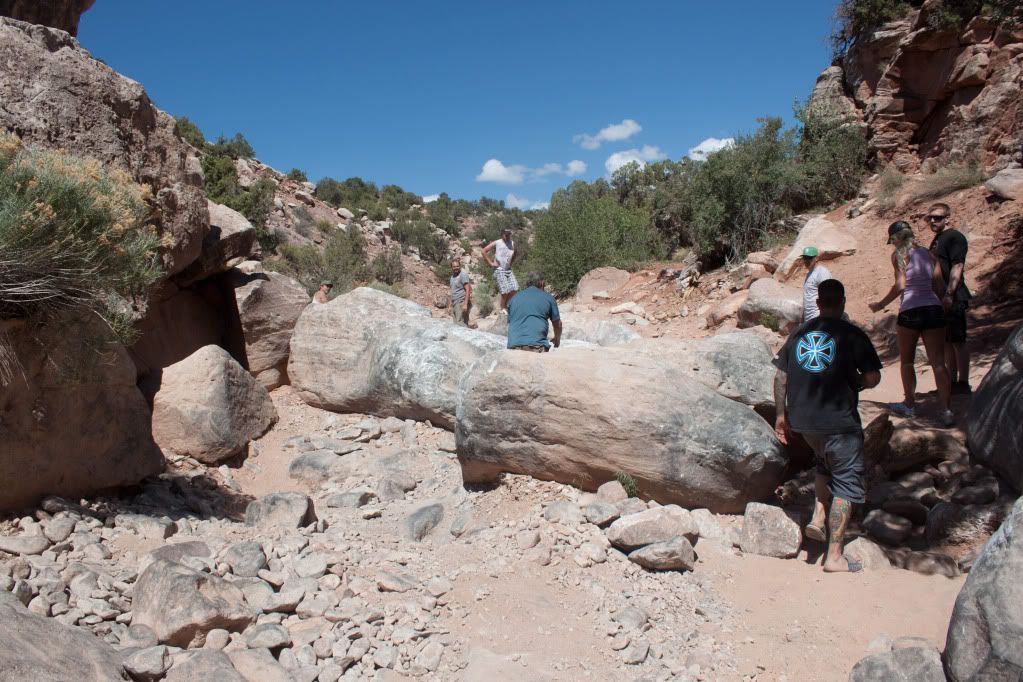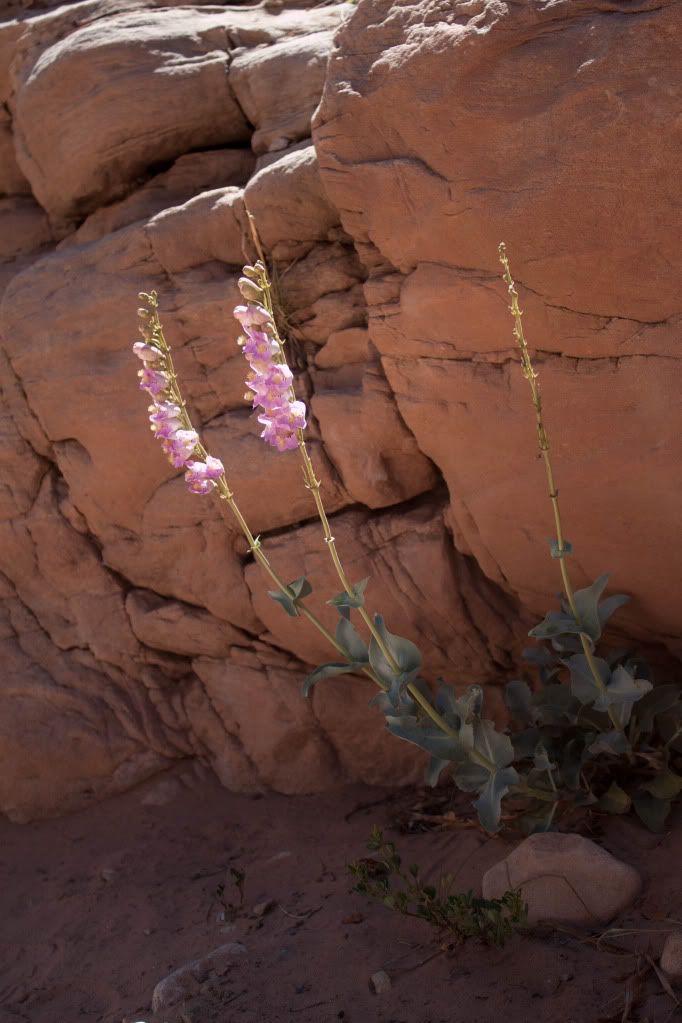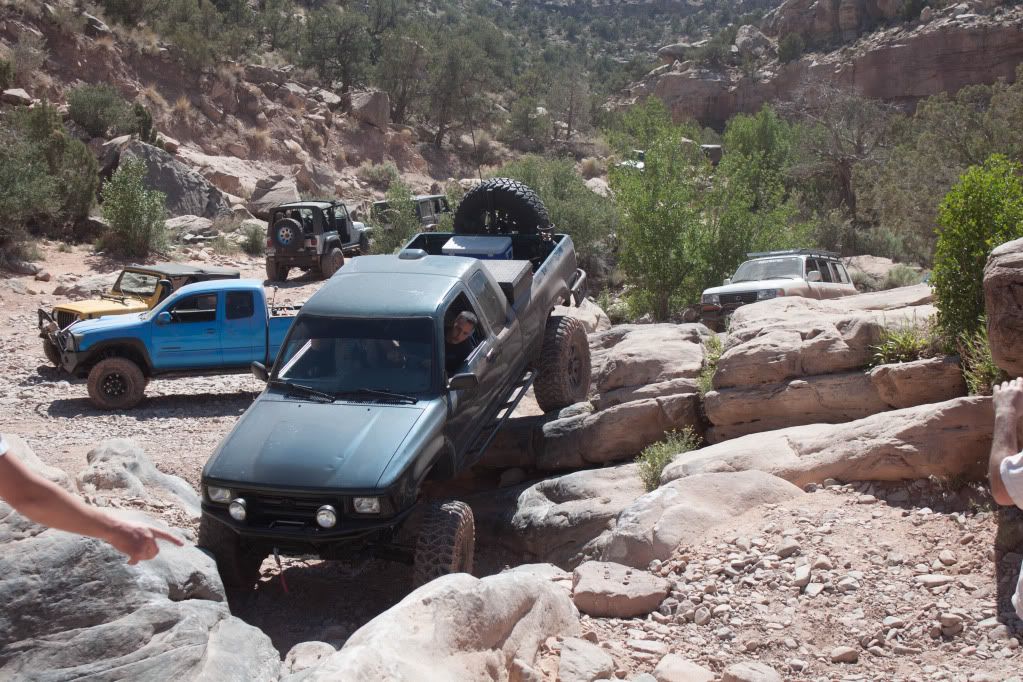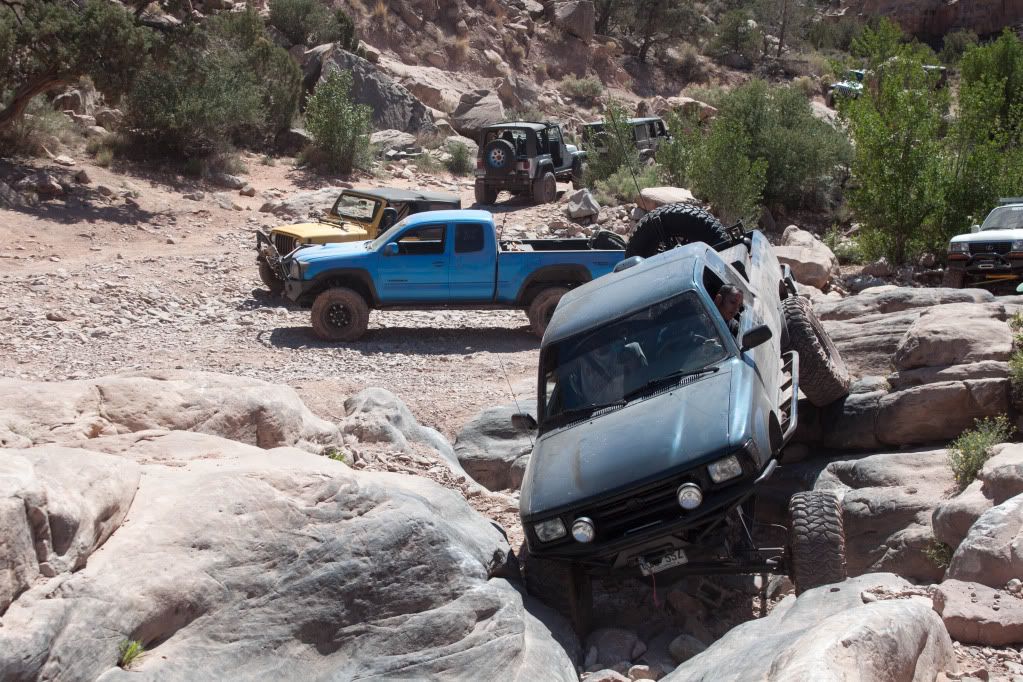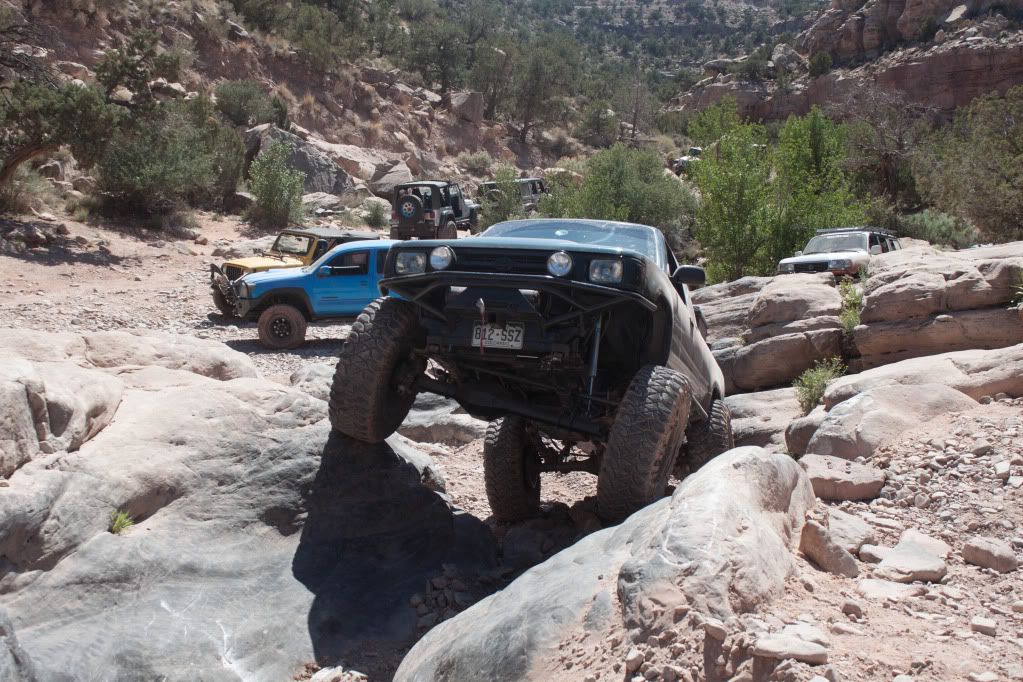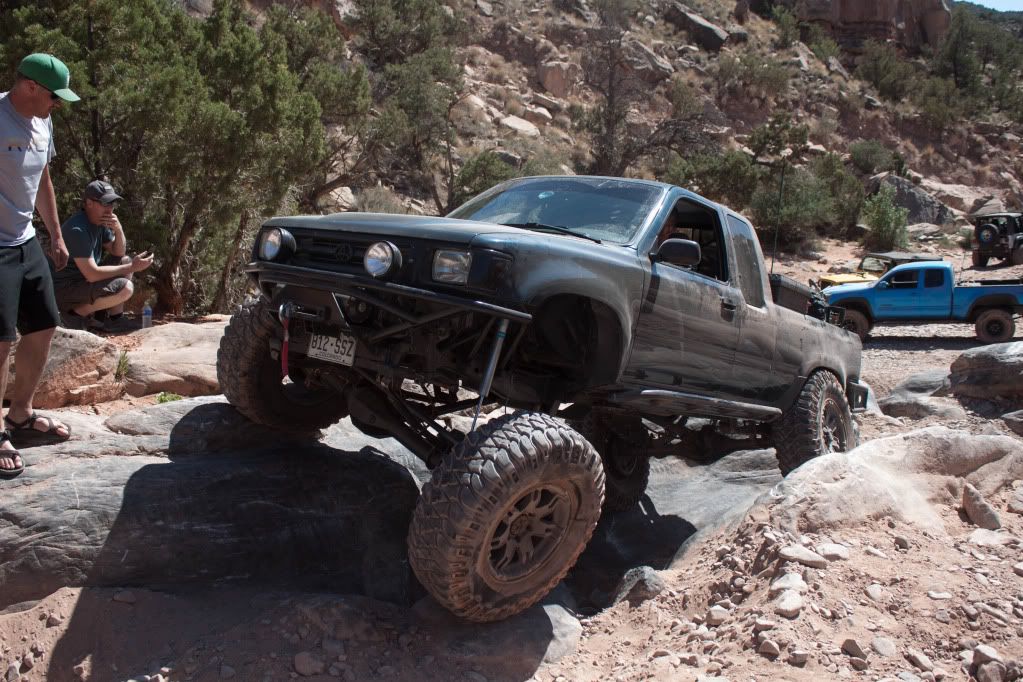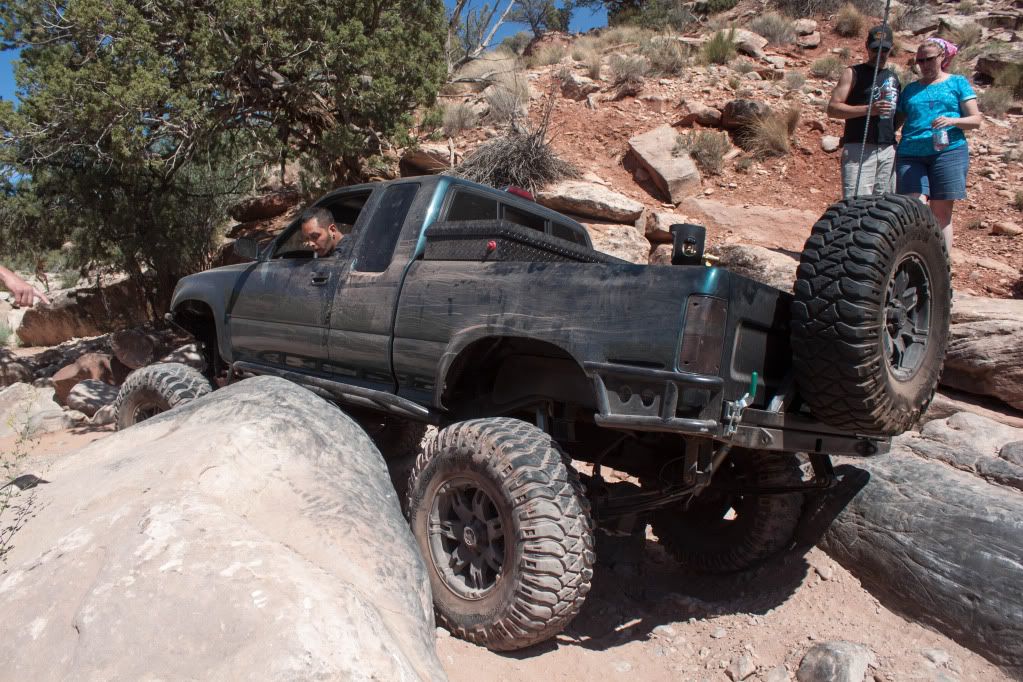 Then we joined a stockish 4 door JK rubicon that was camping next to us on an evening/ night run on Hells Revenge....that trail was awesome......Dennis was so terrified he had his wife drive and he walked most of the trail lol
we called him "The Nomad".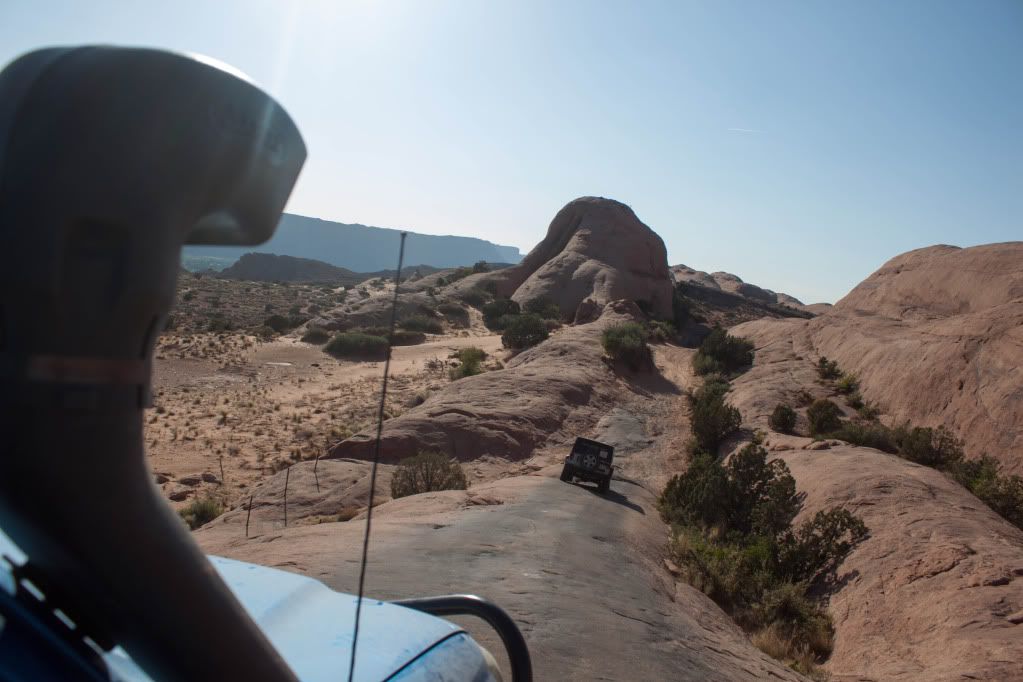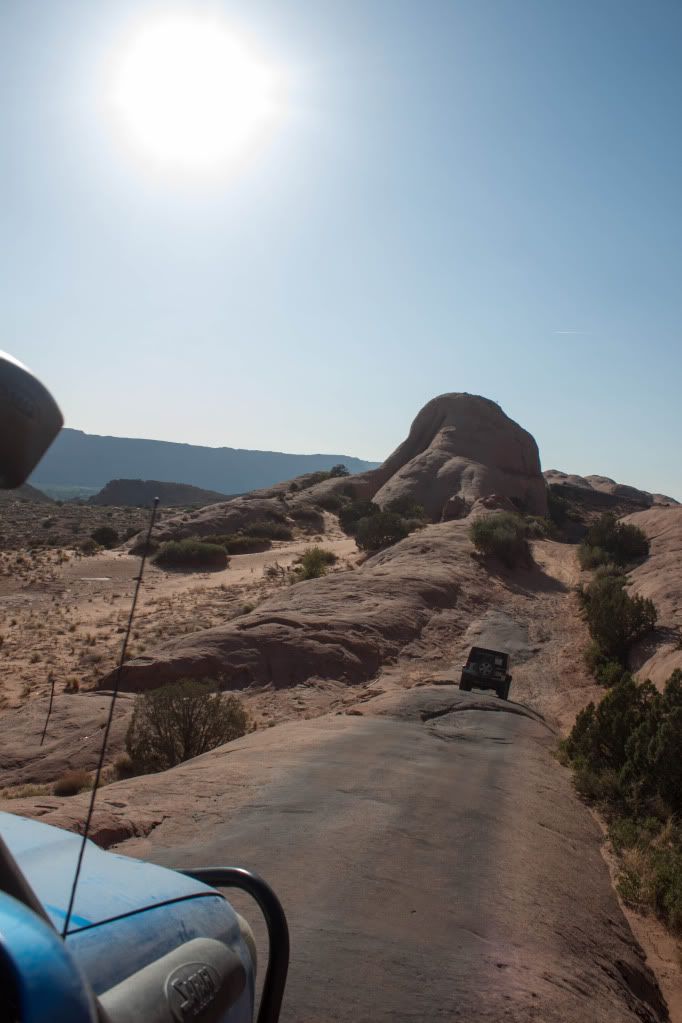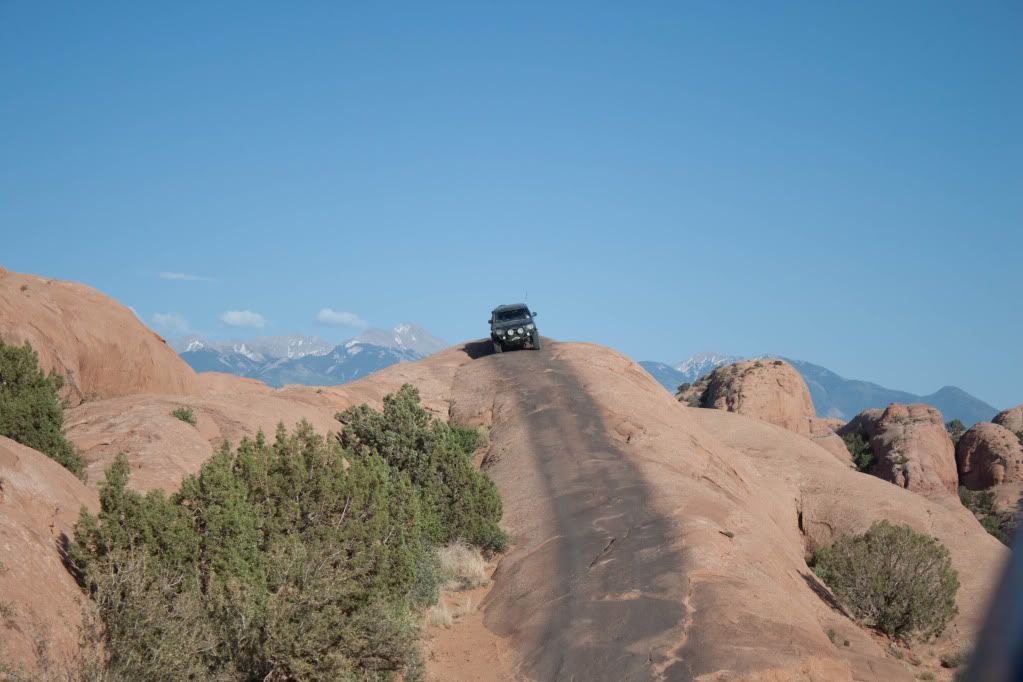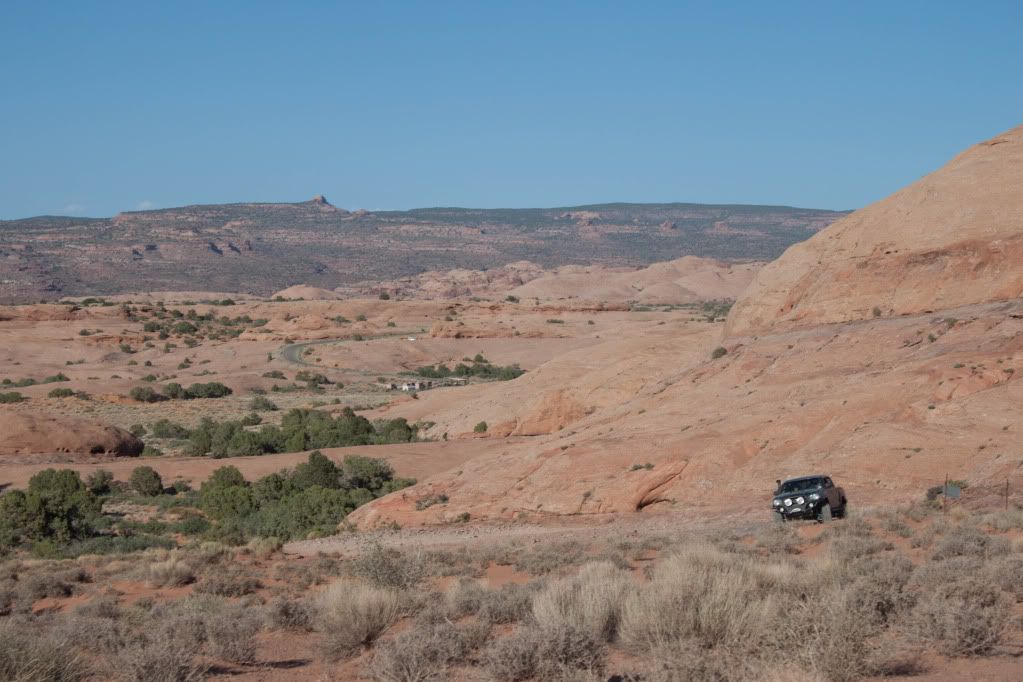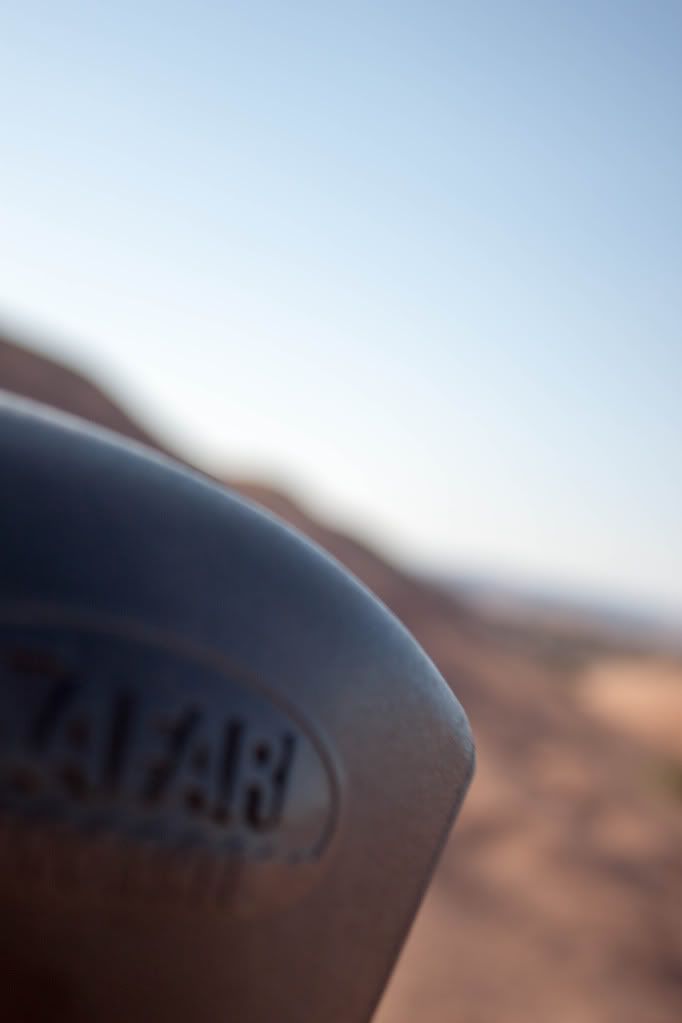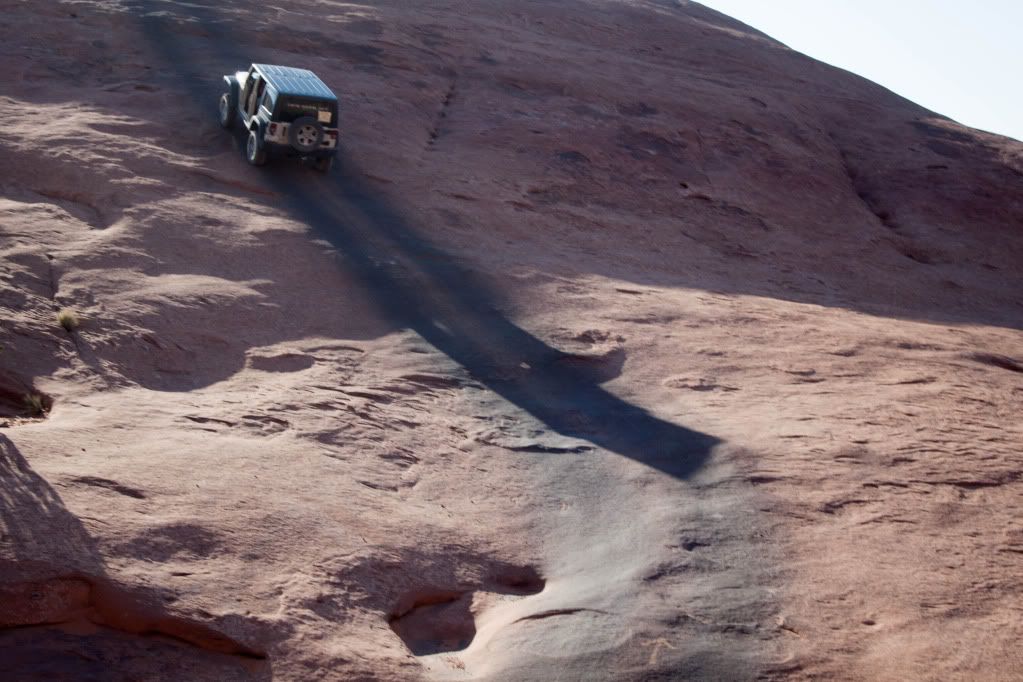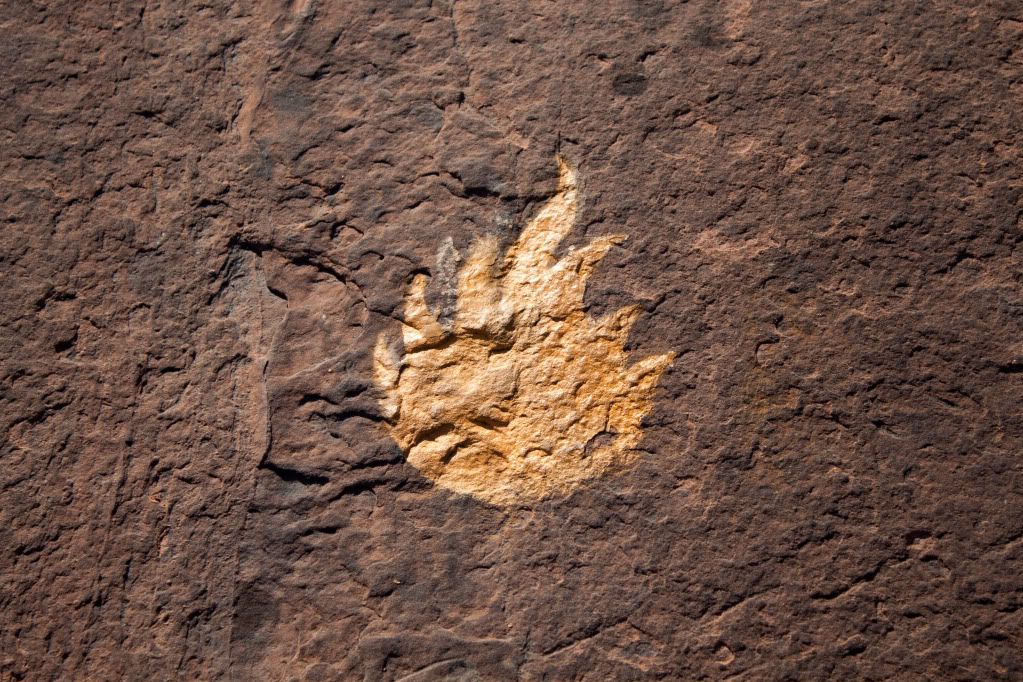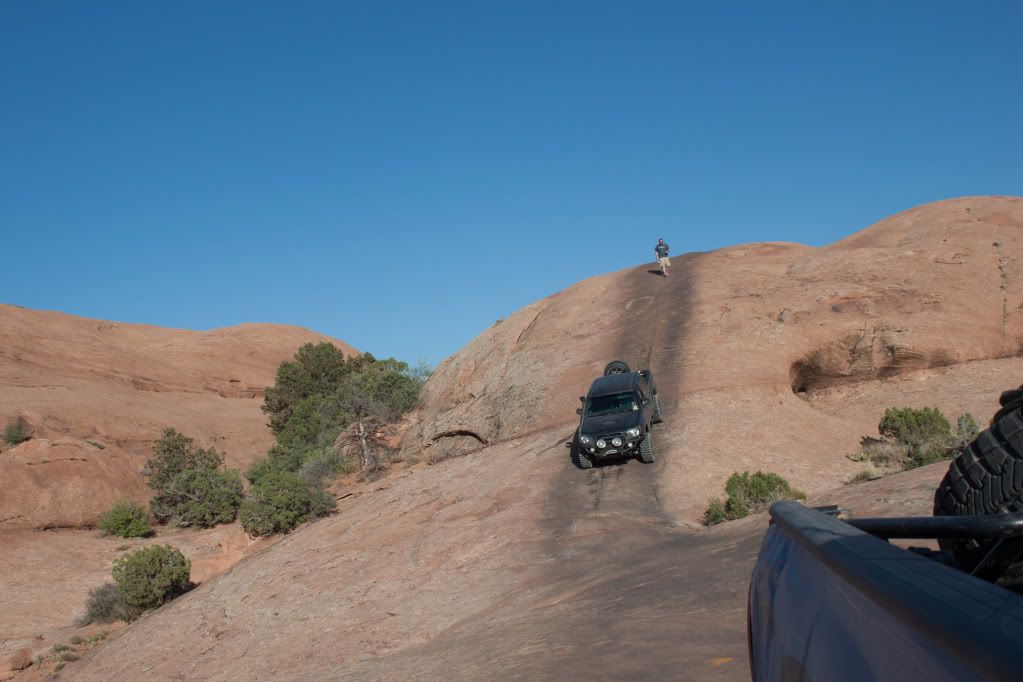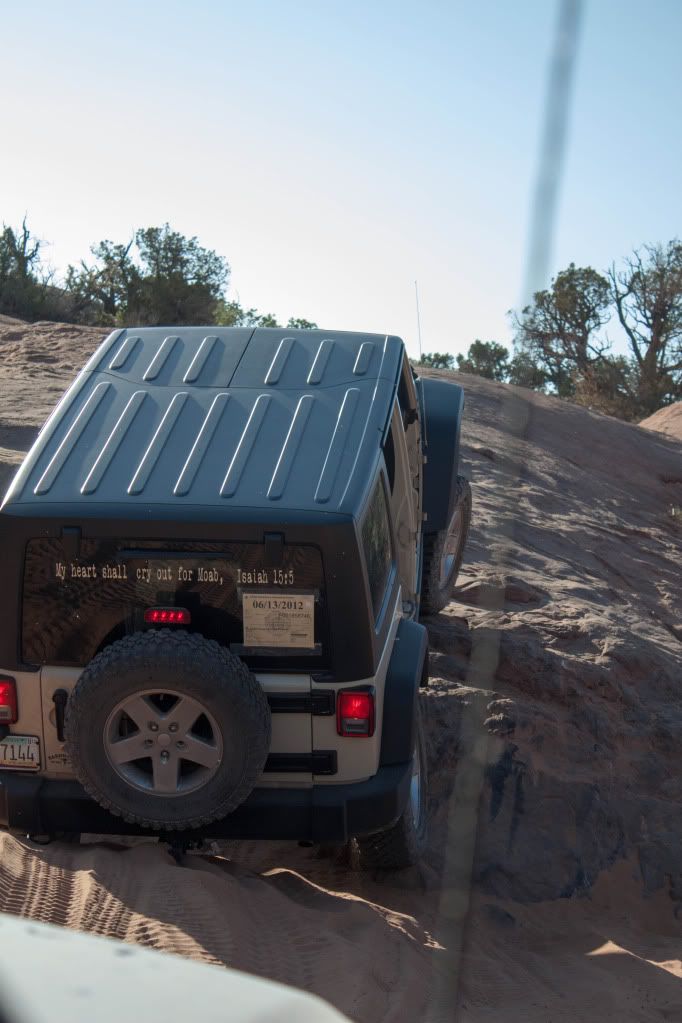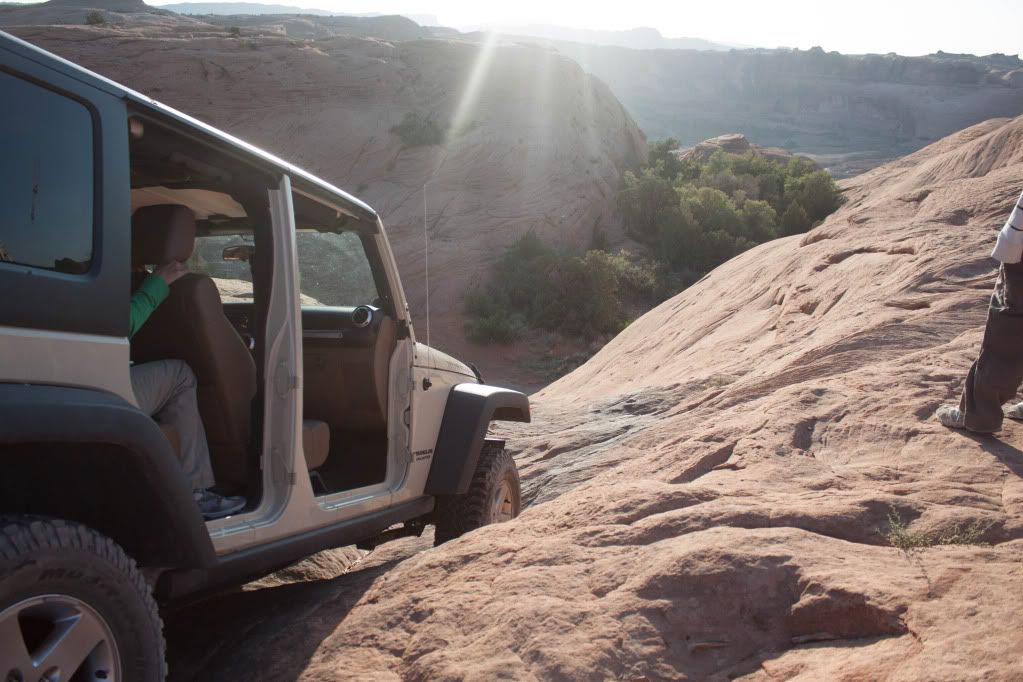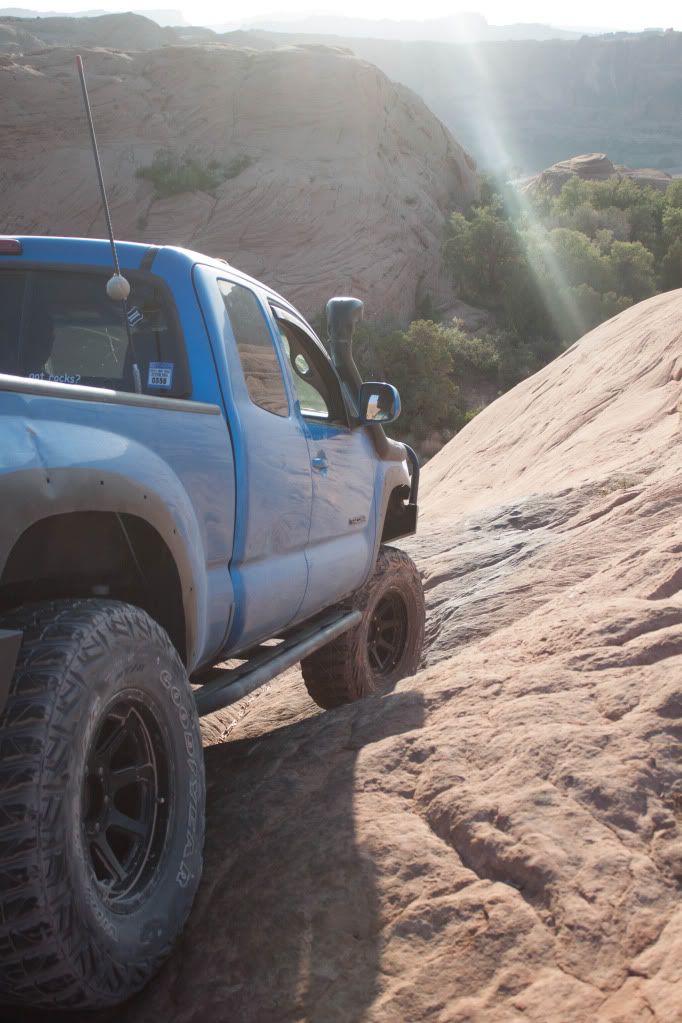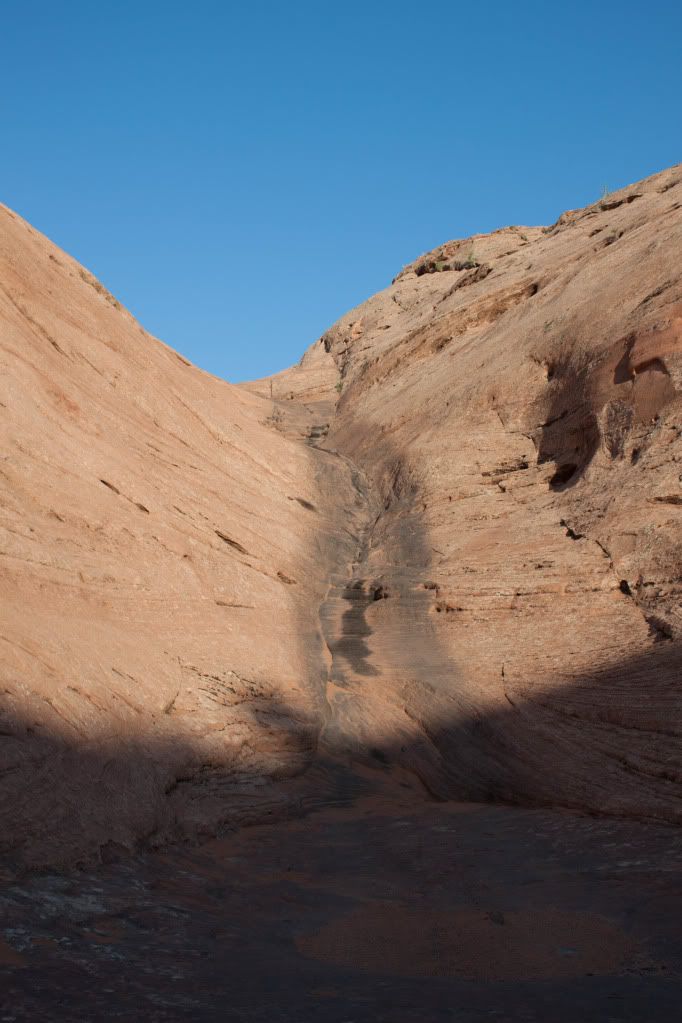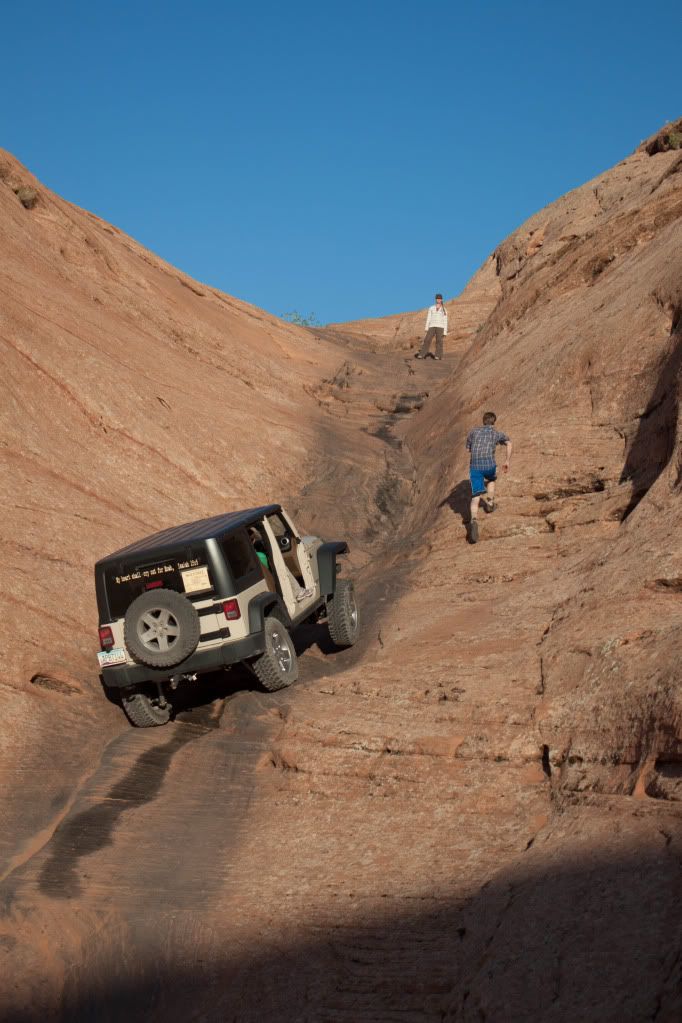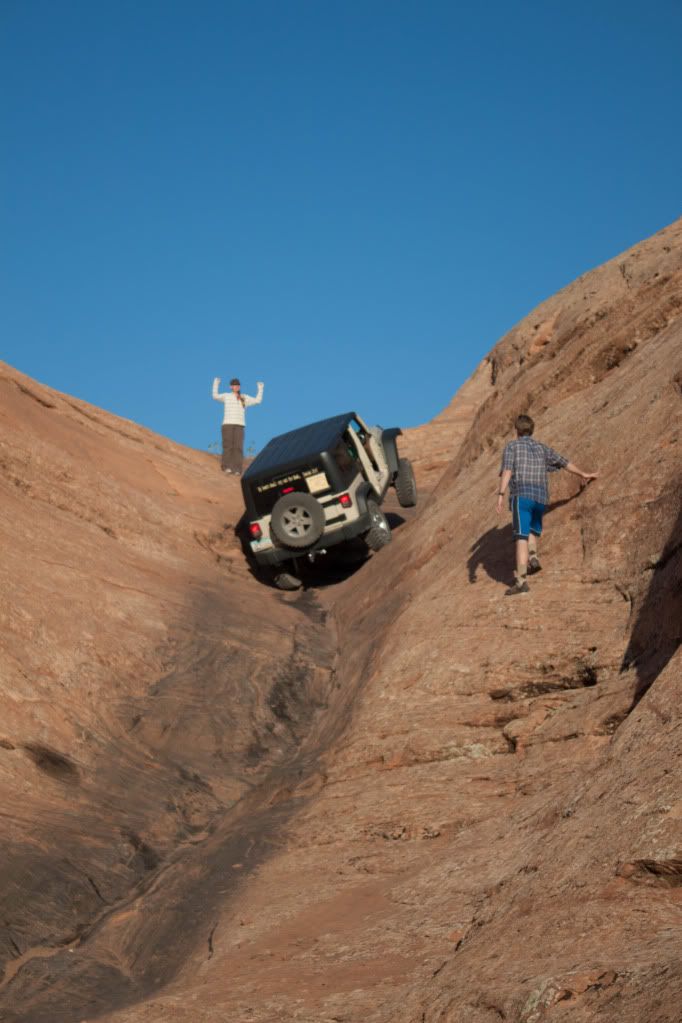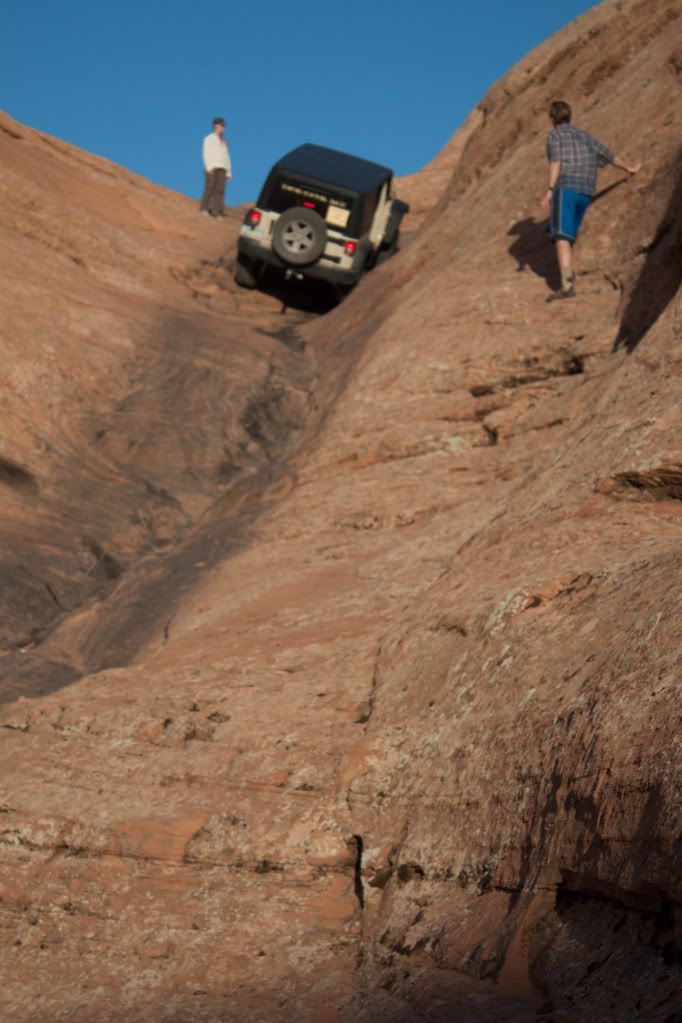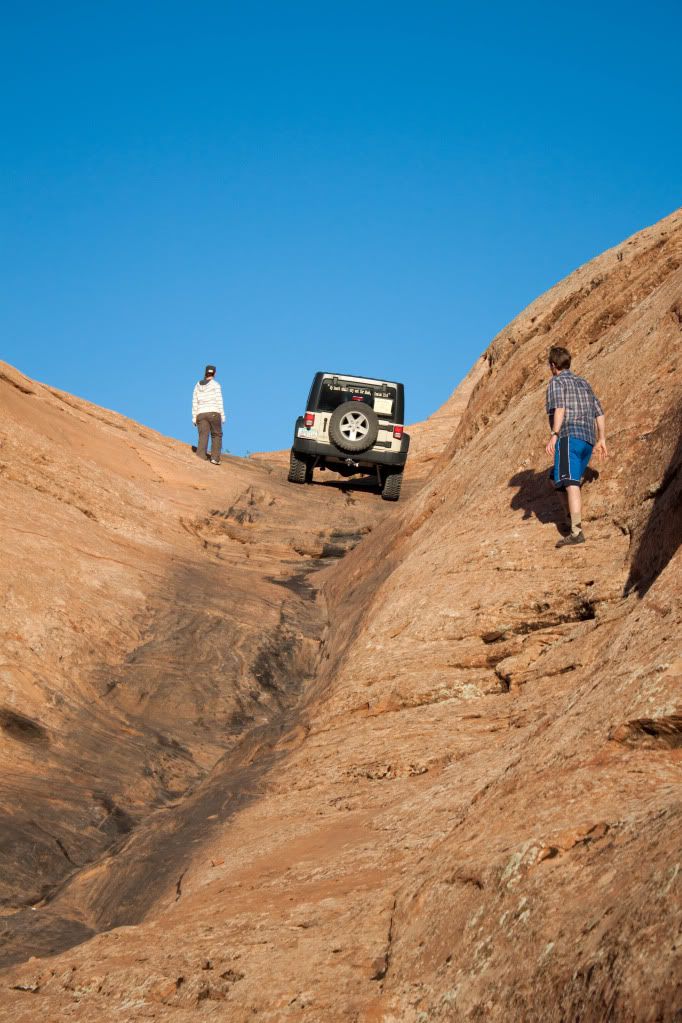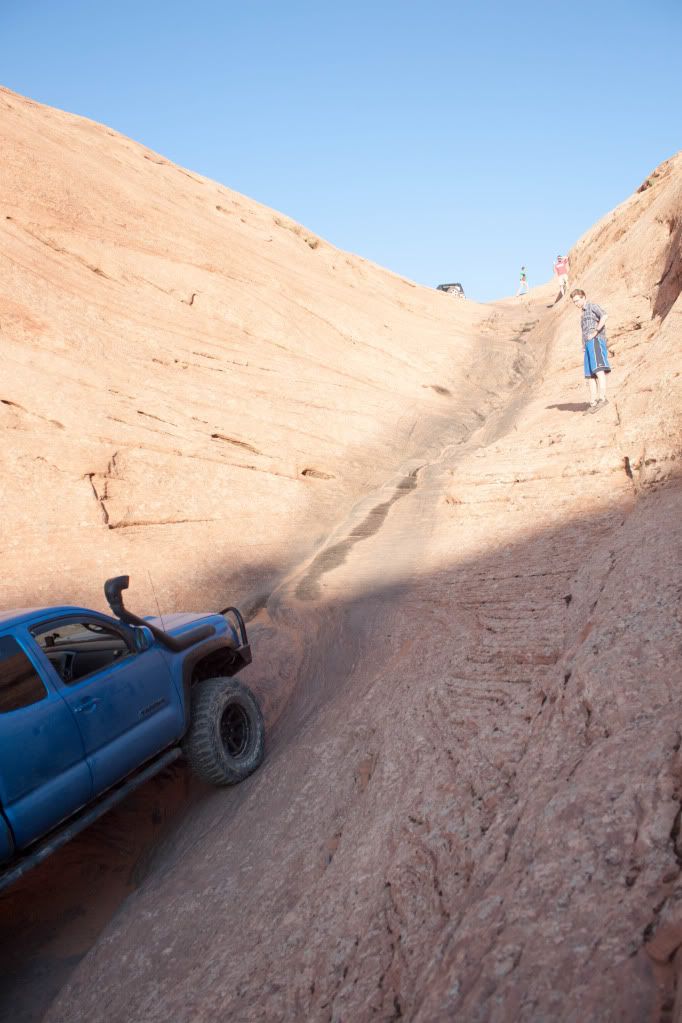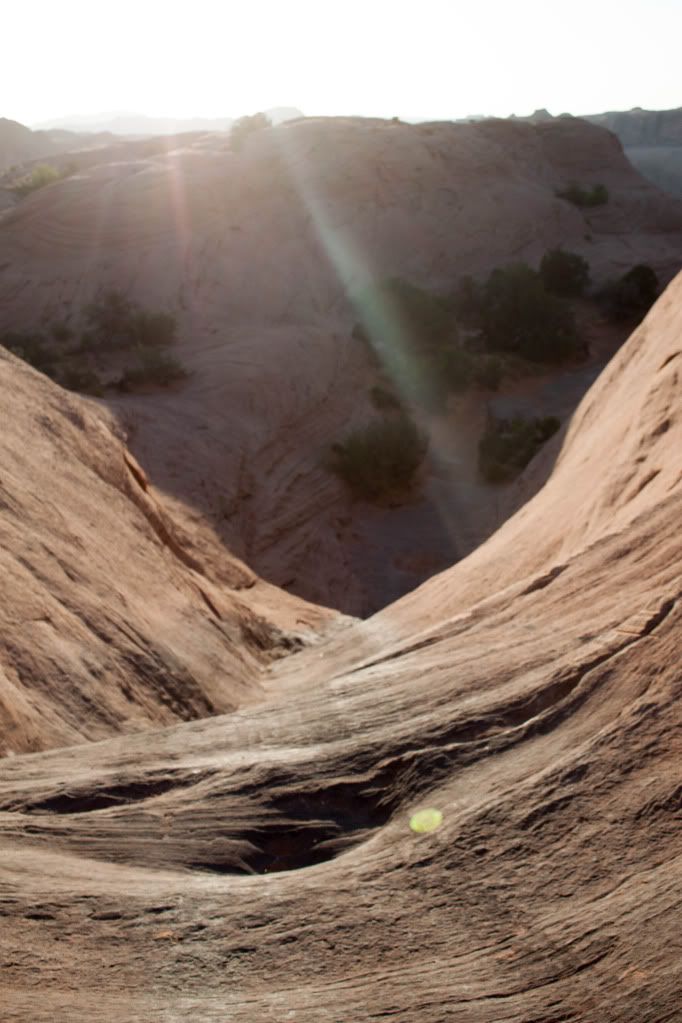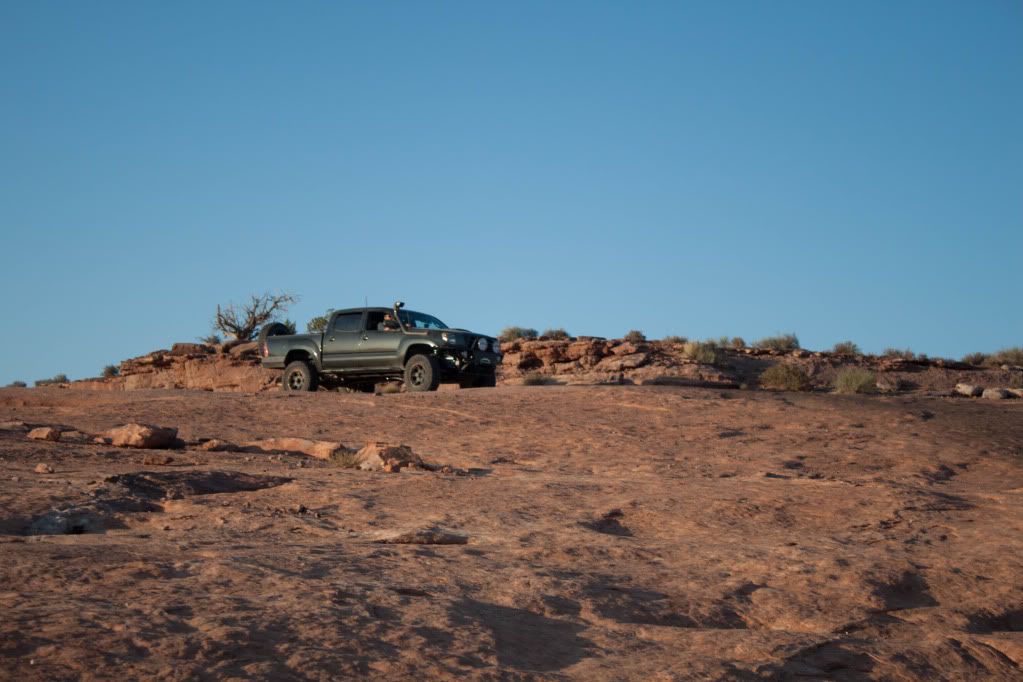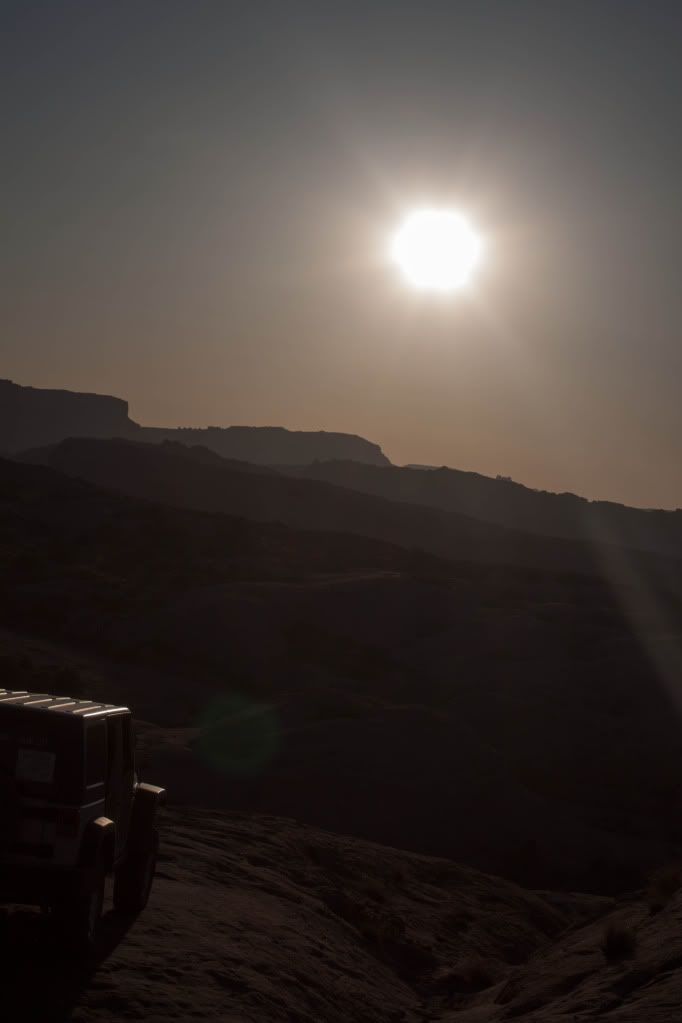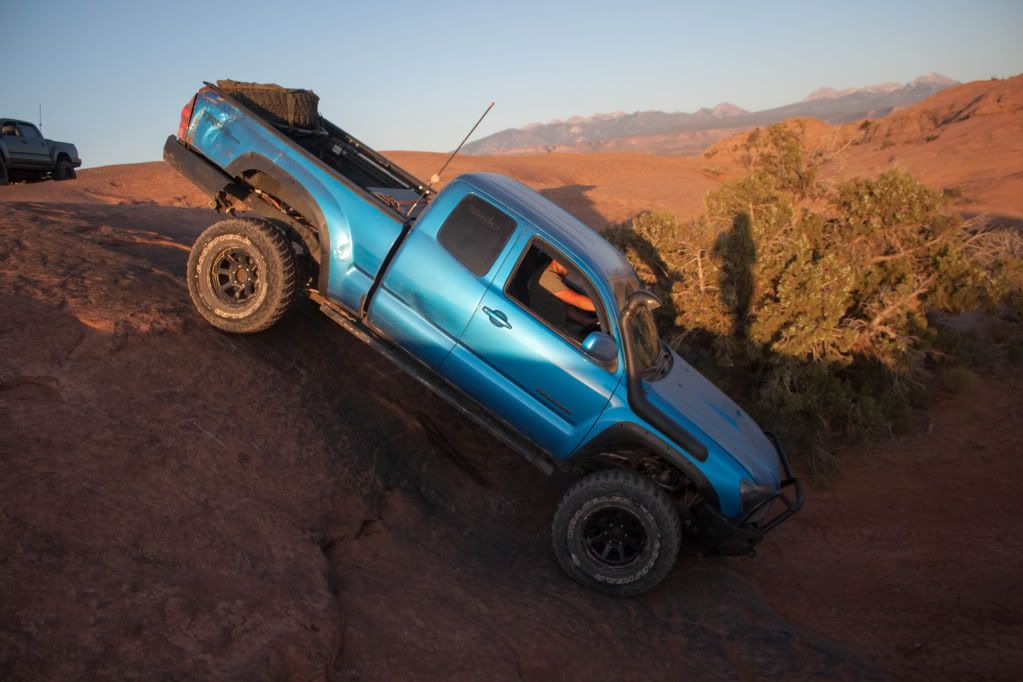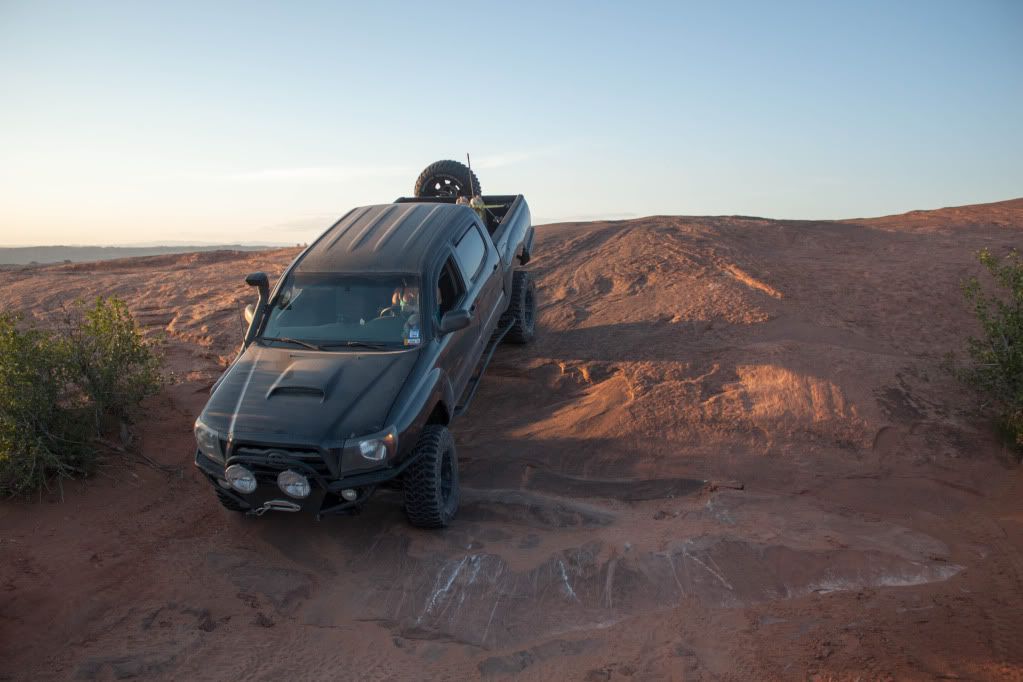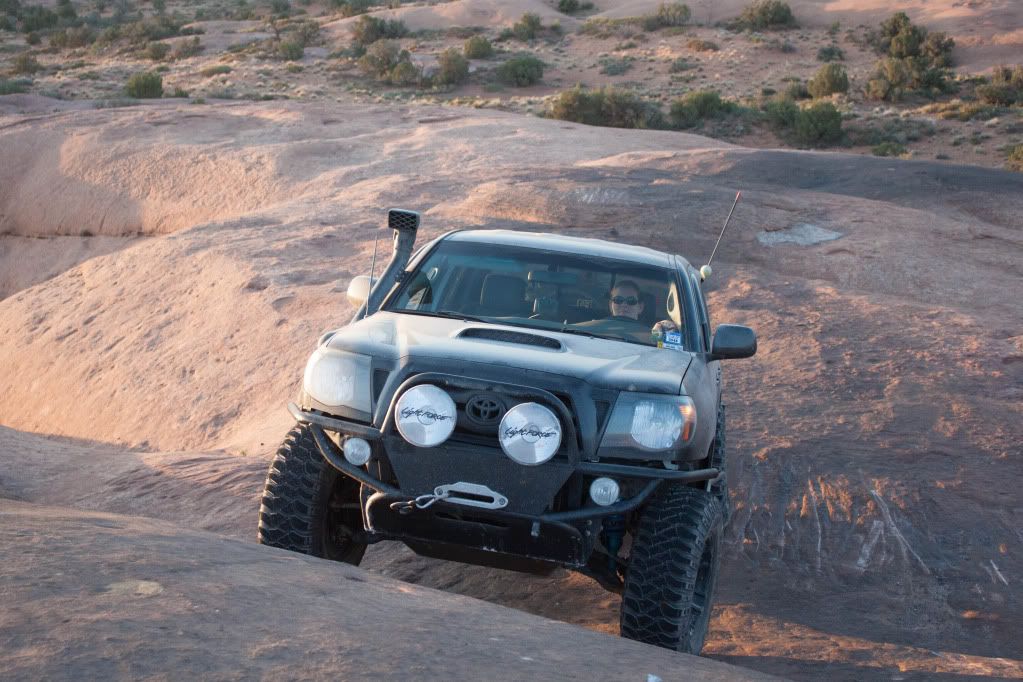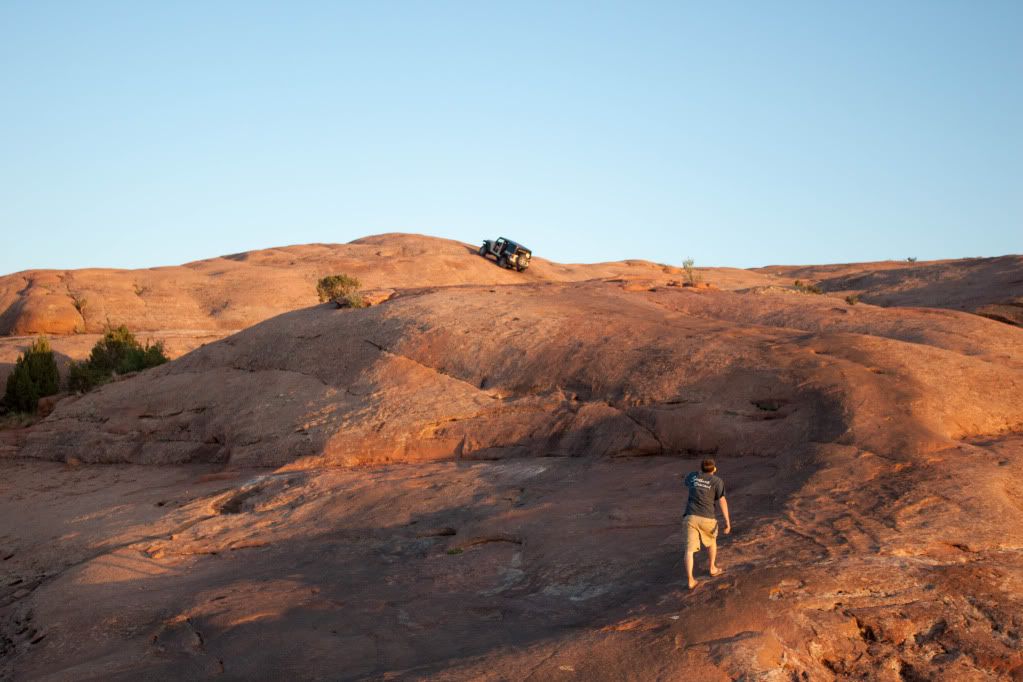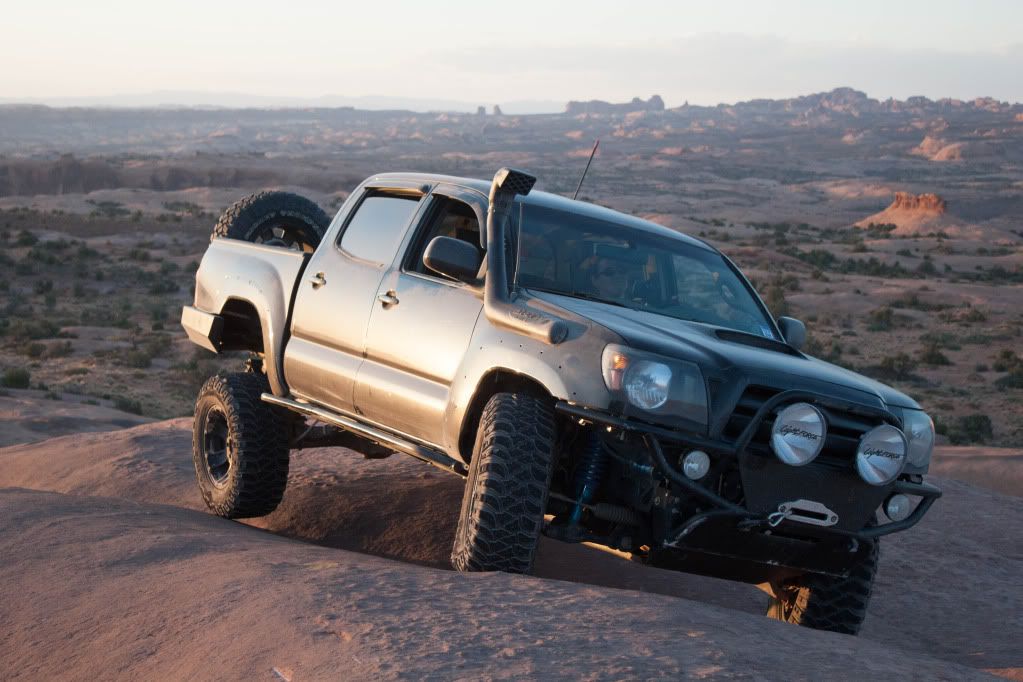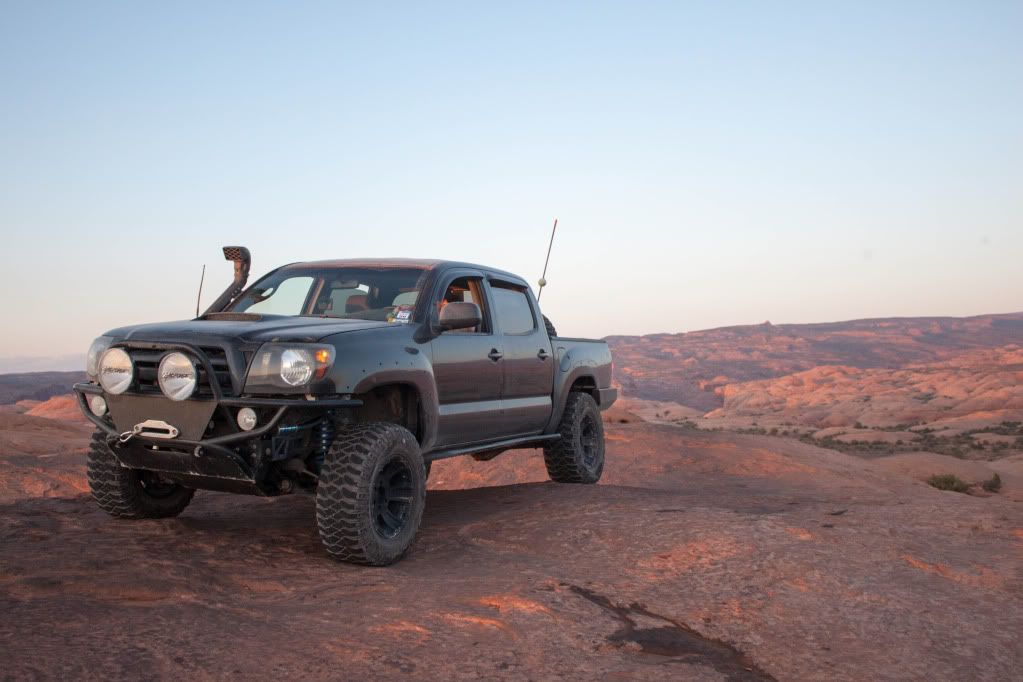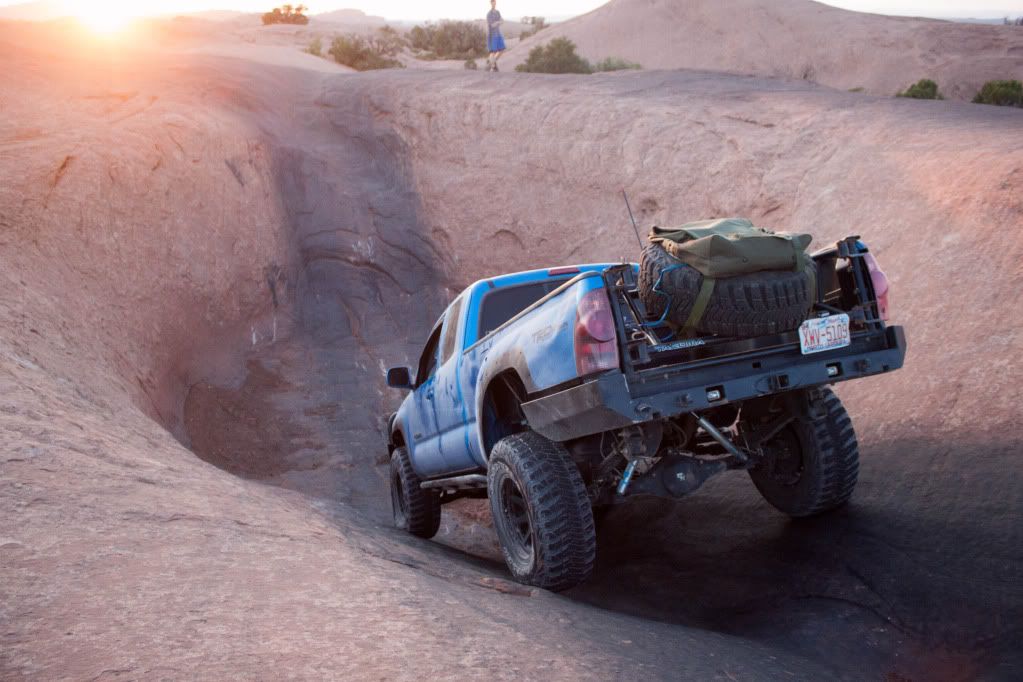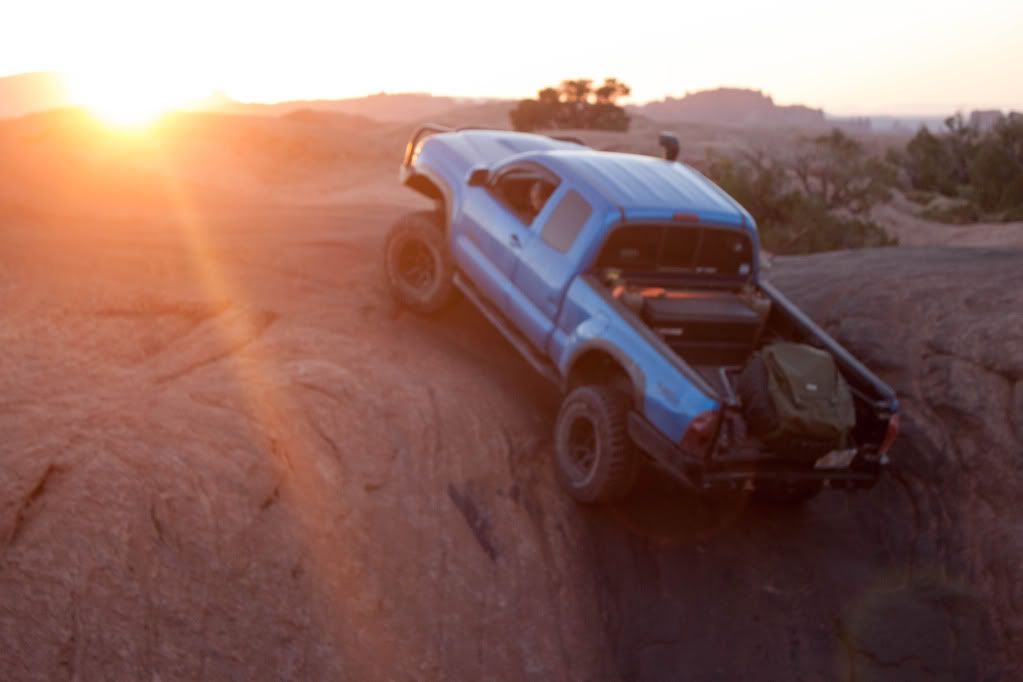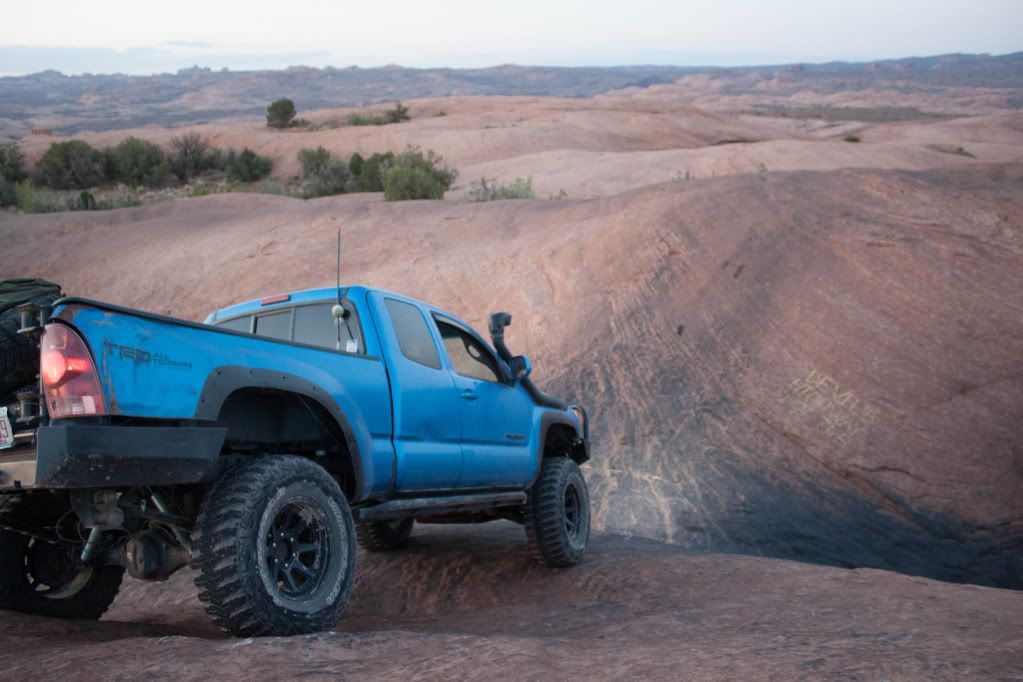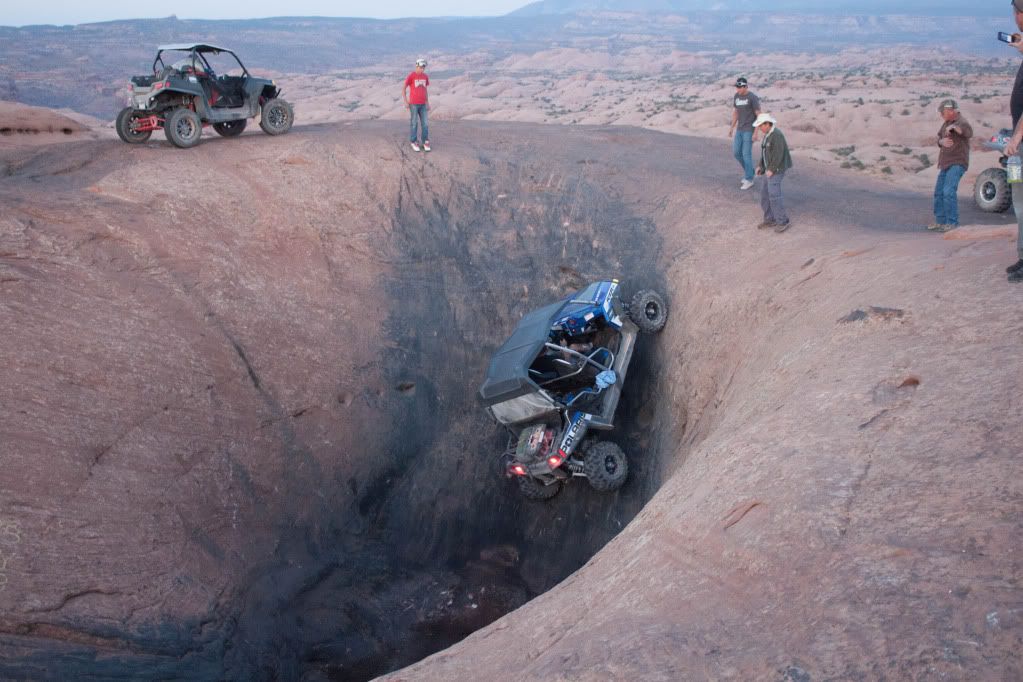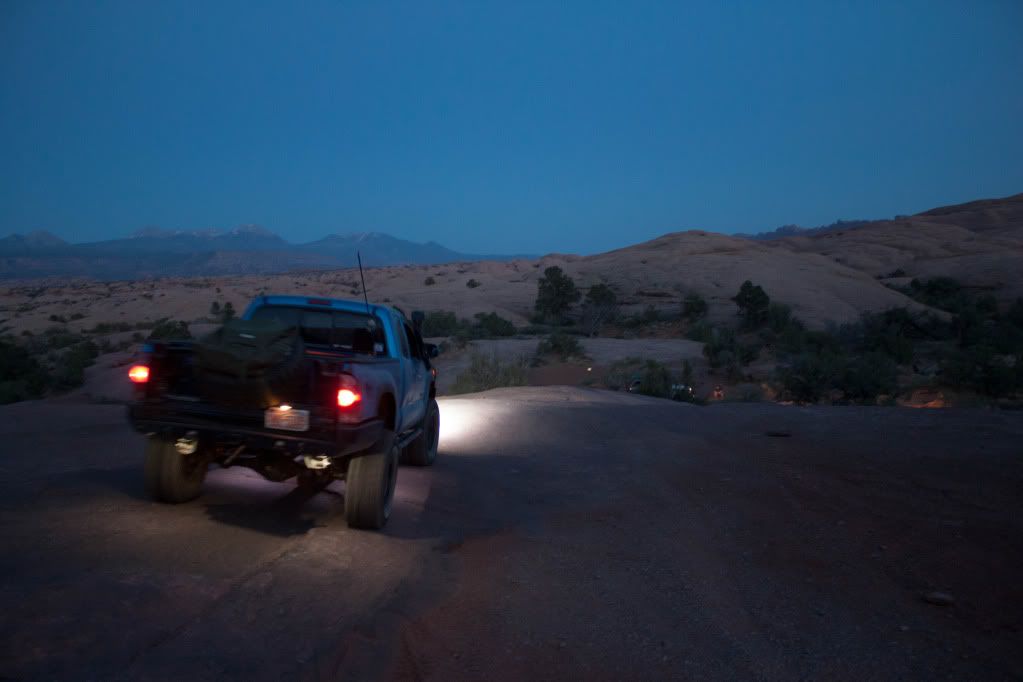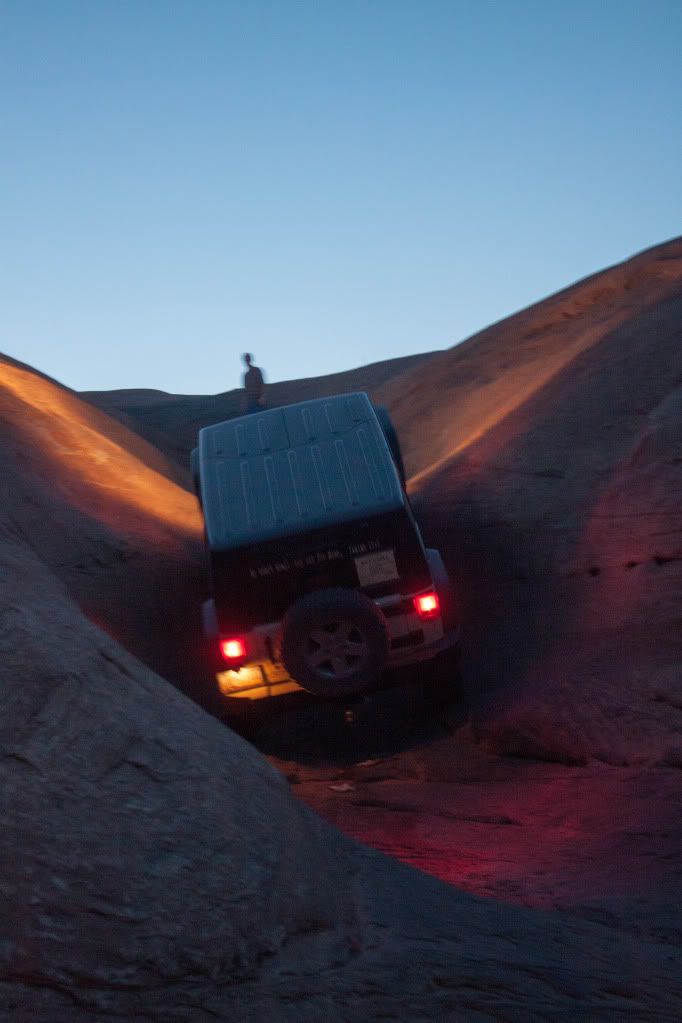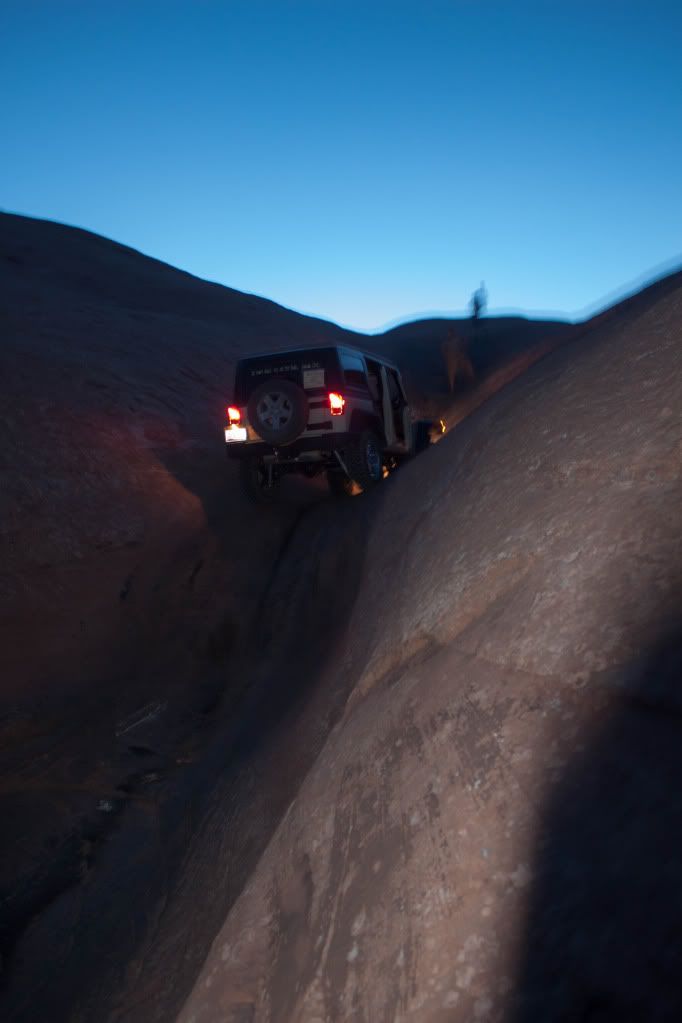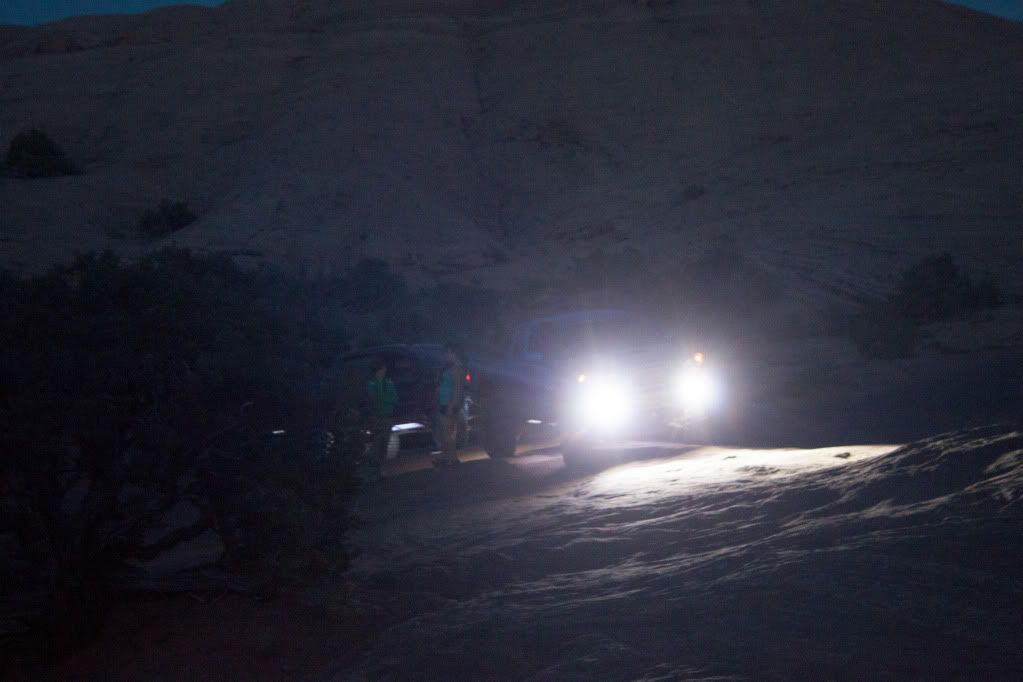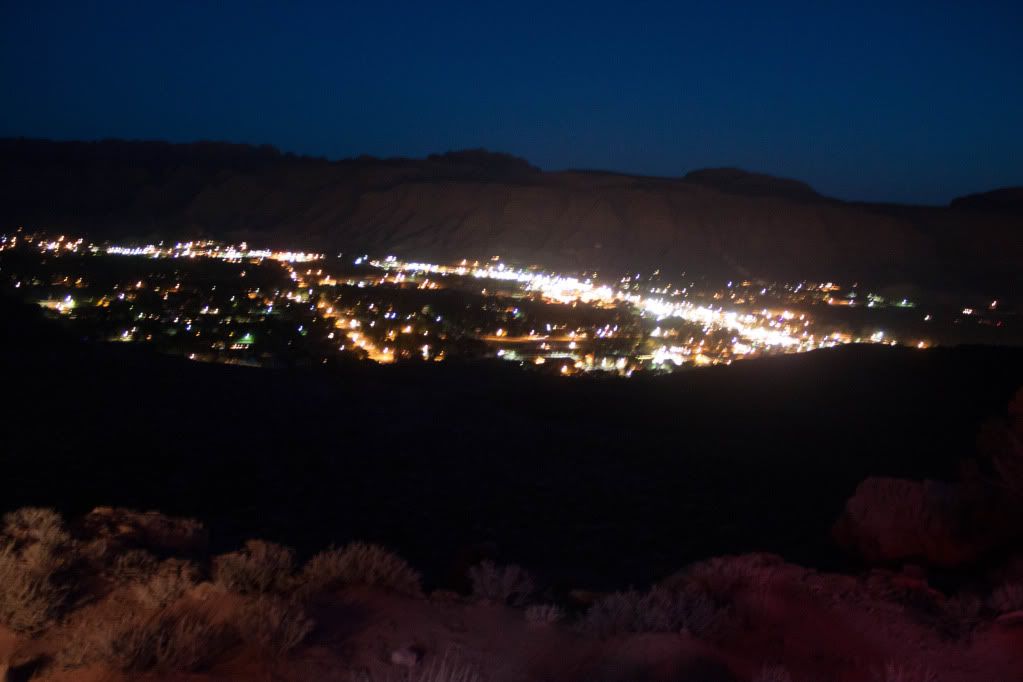 Then to finish the trip off we ran Potash Rd and Shafer Switchbacks.
Petroglyphs on the way......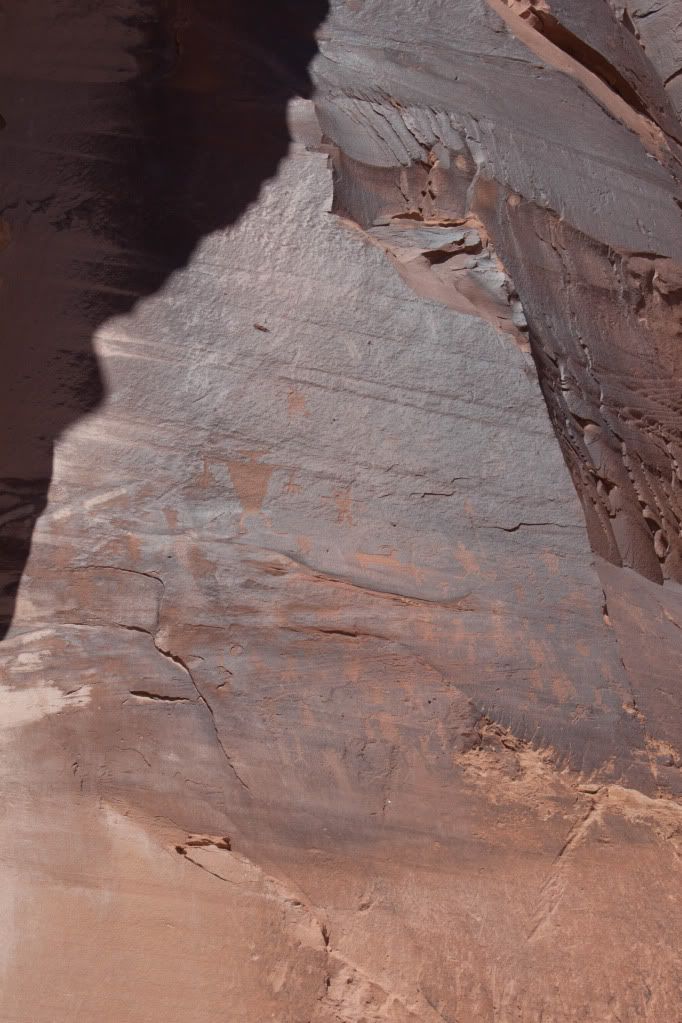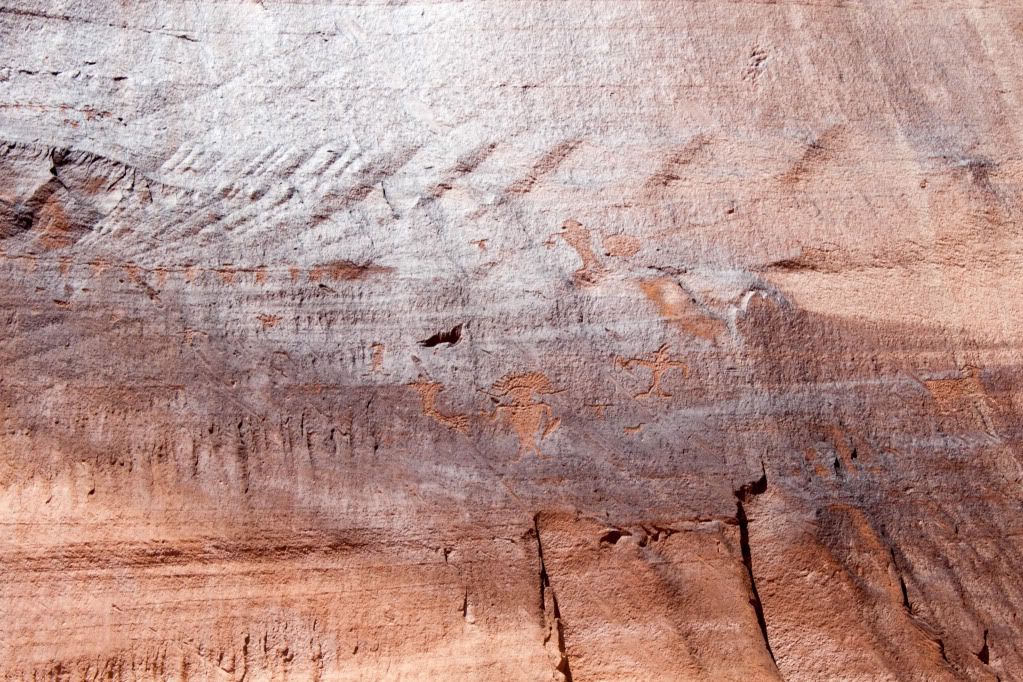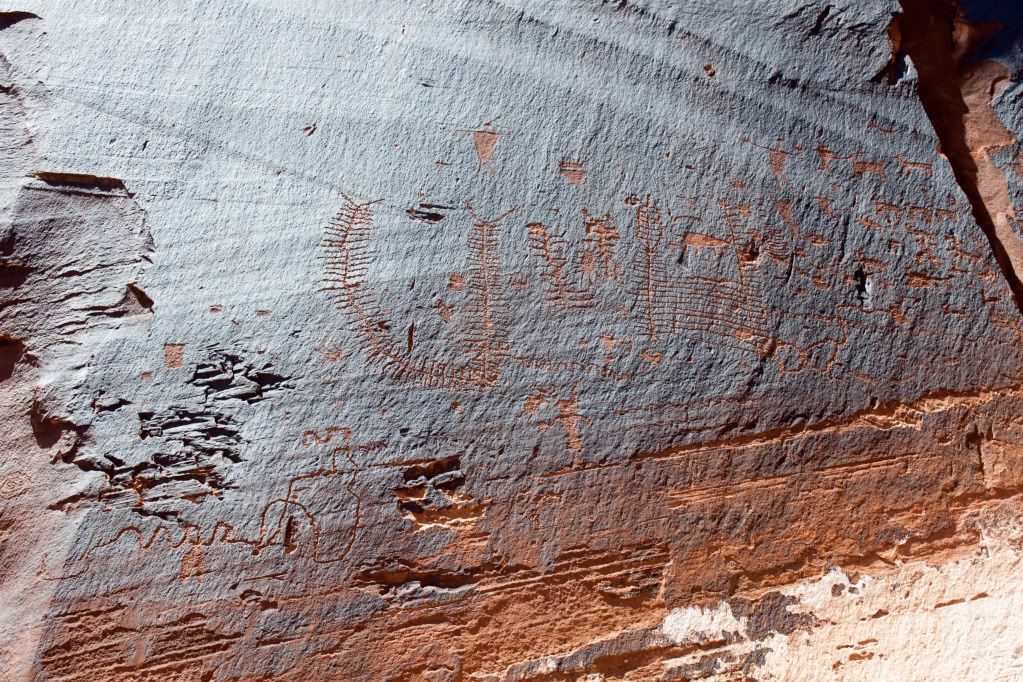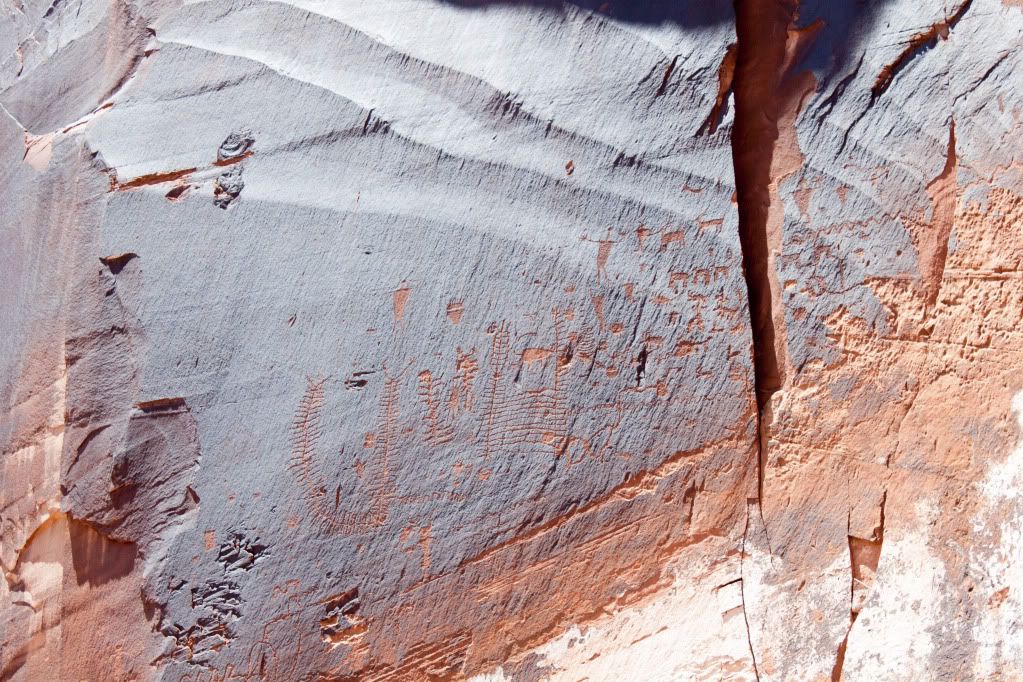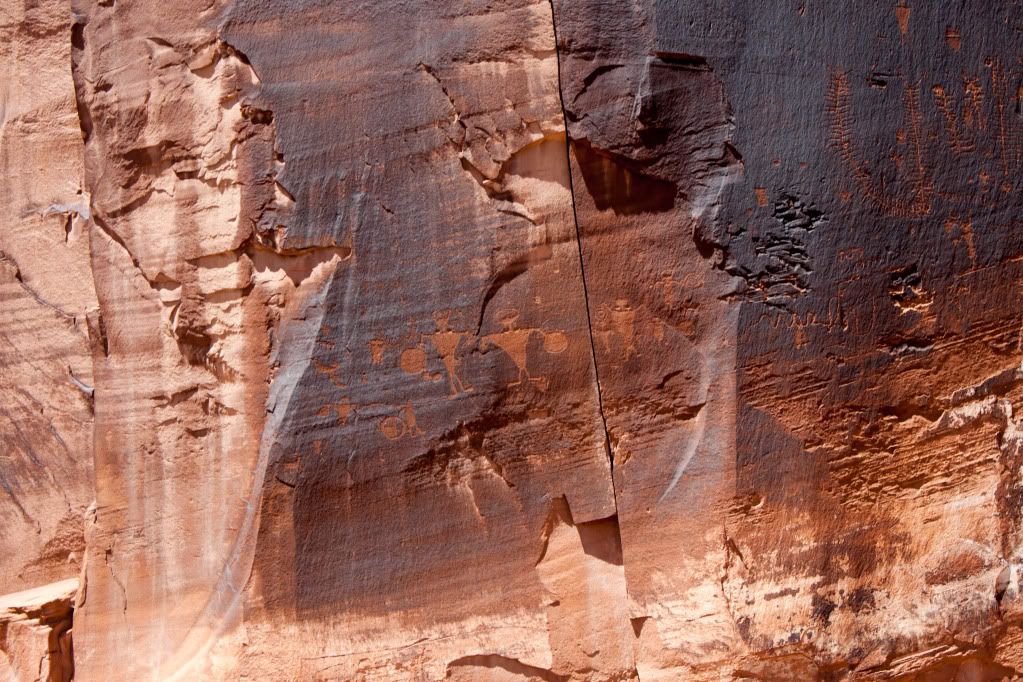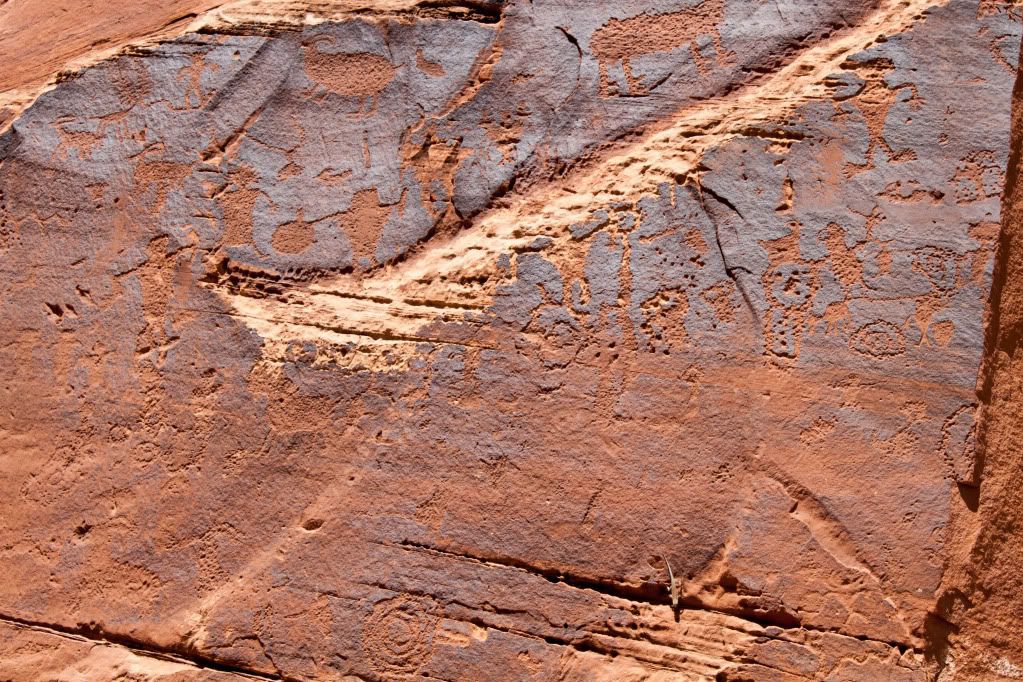 Dino Tracks..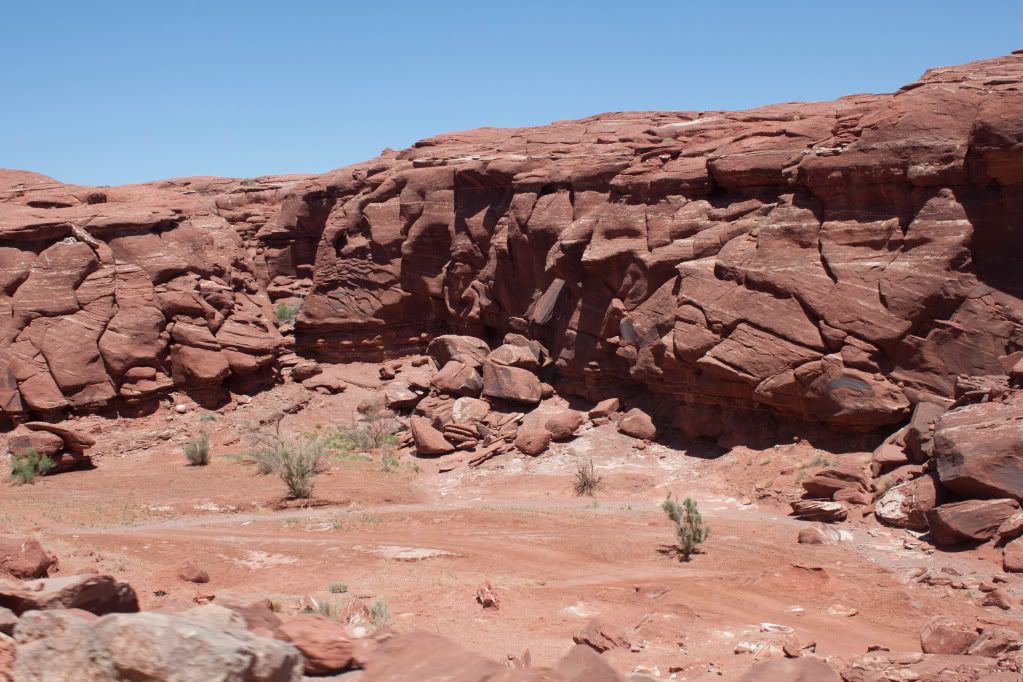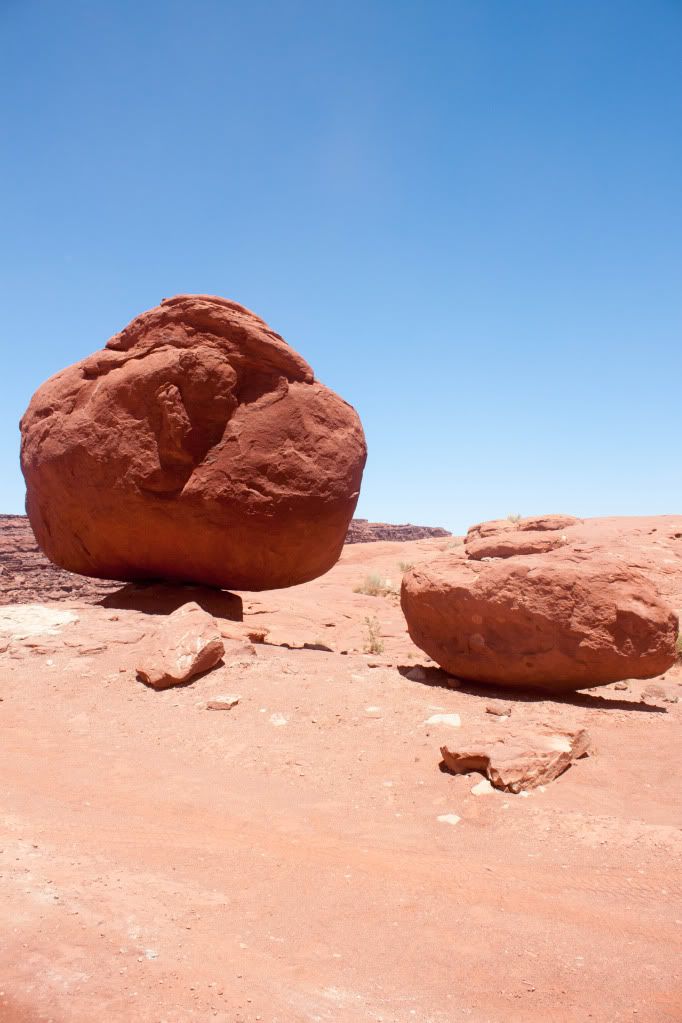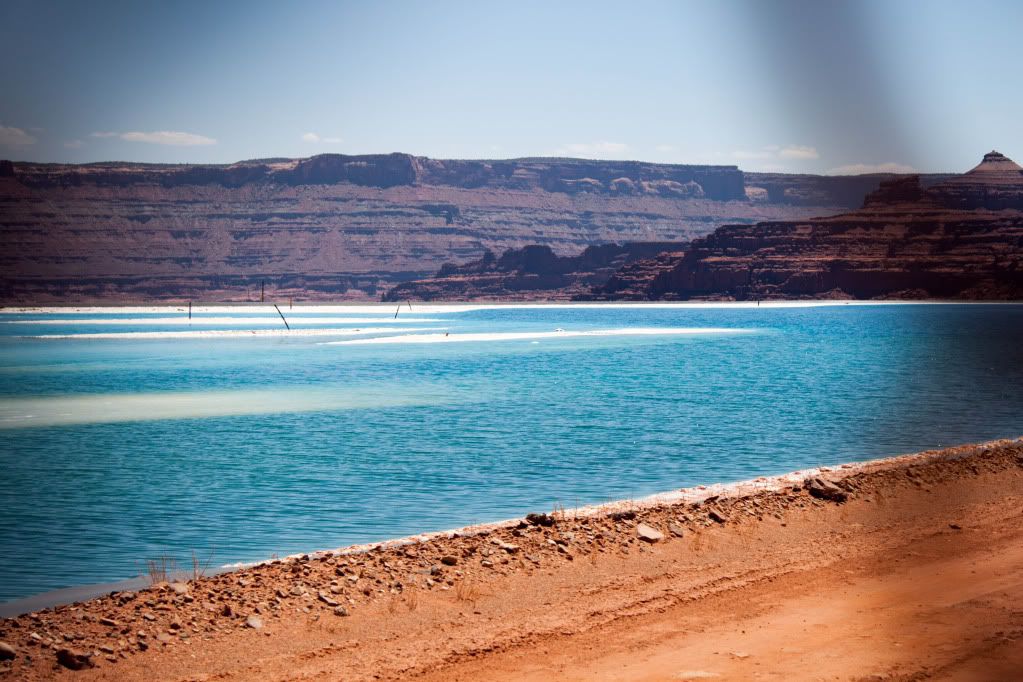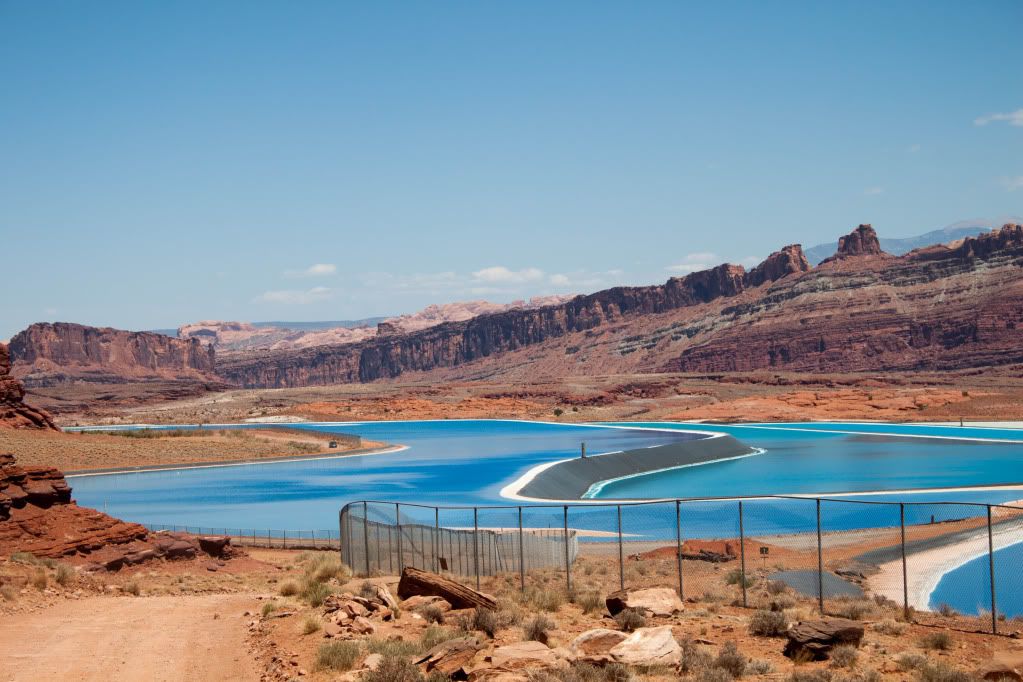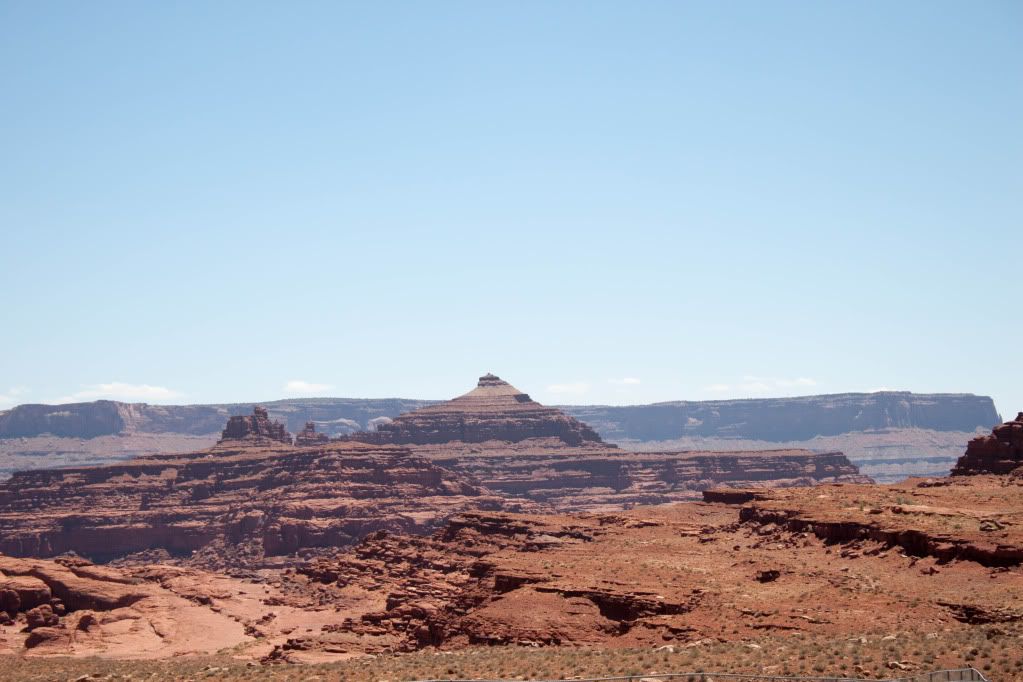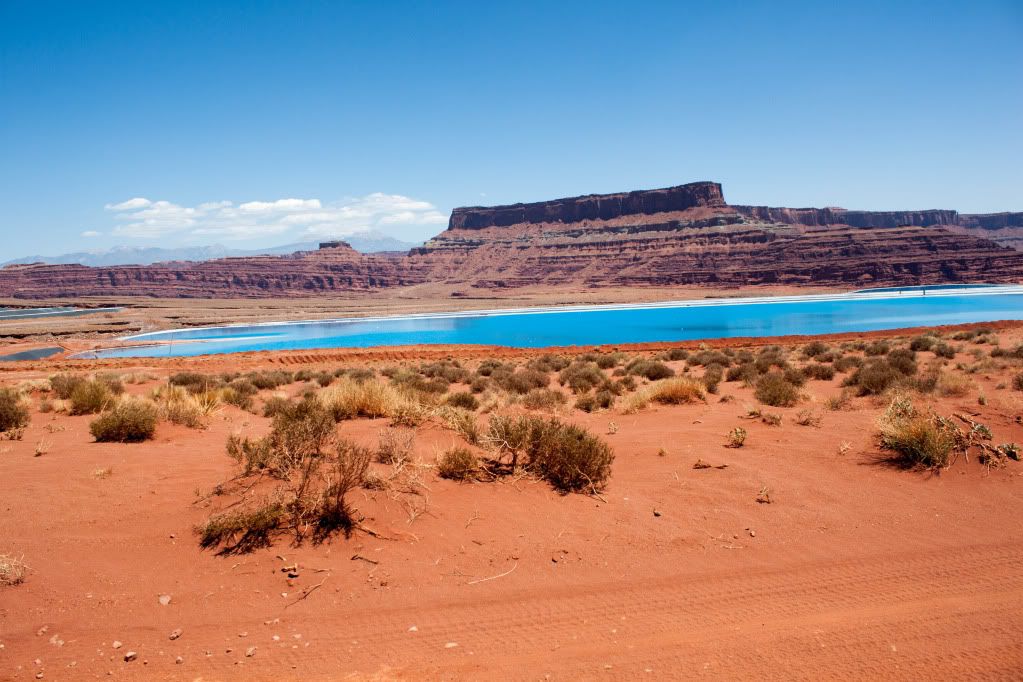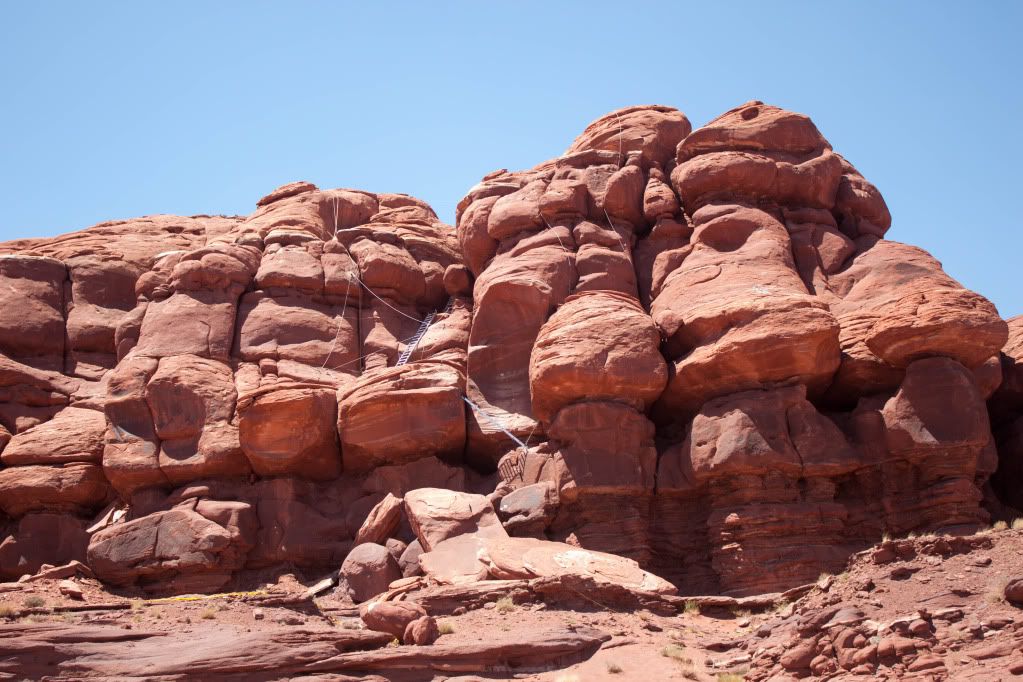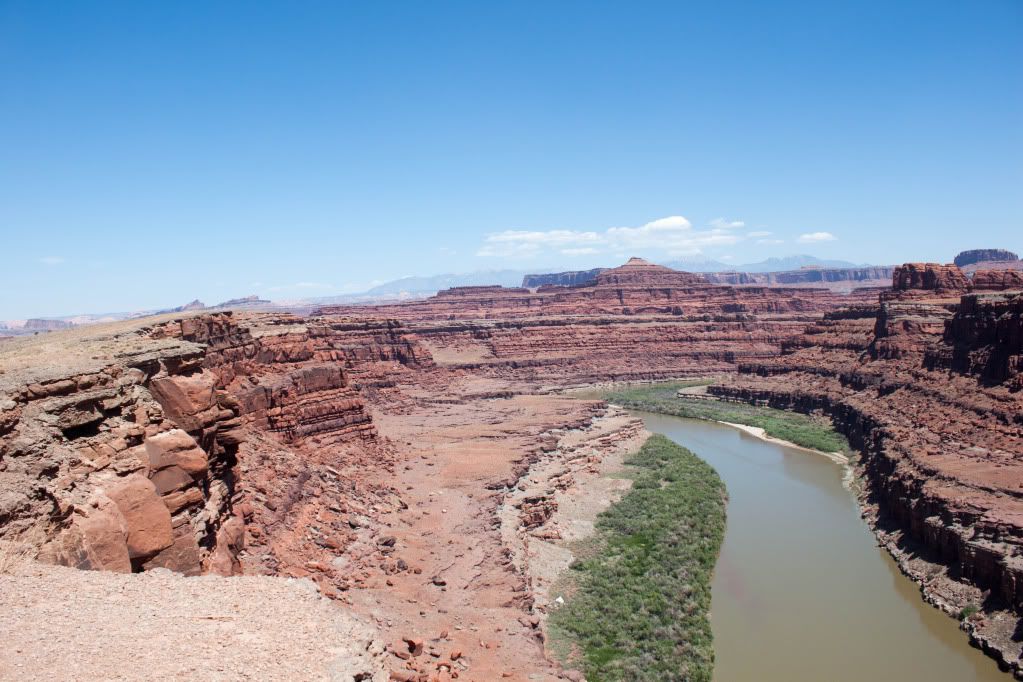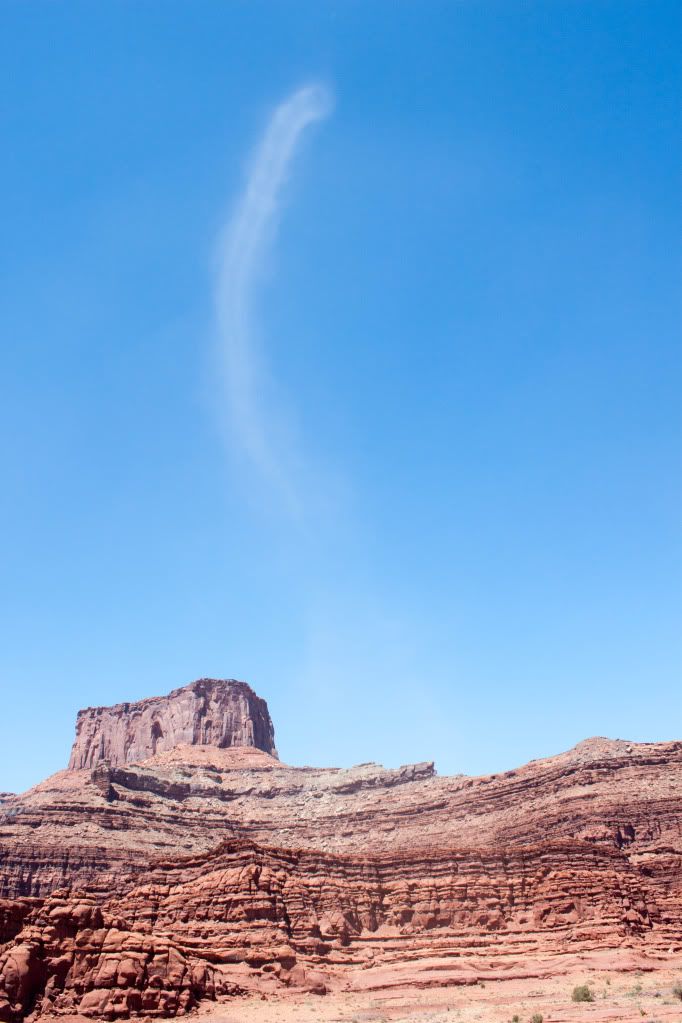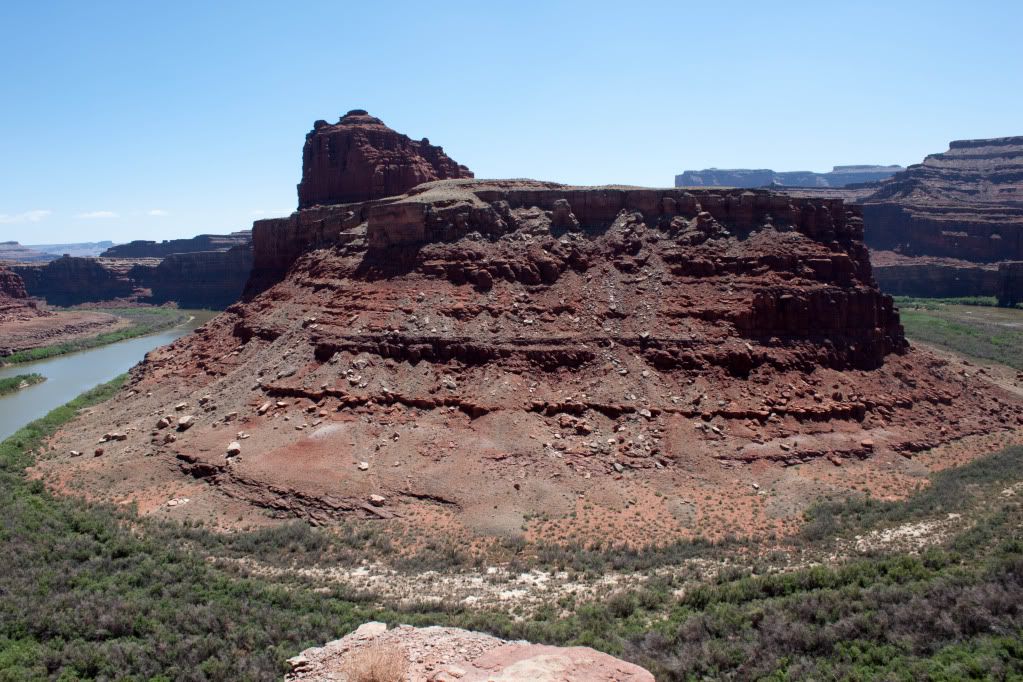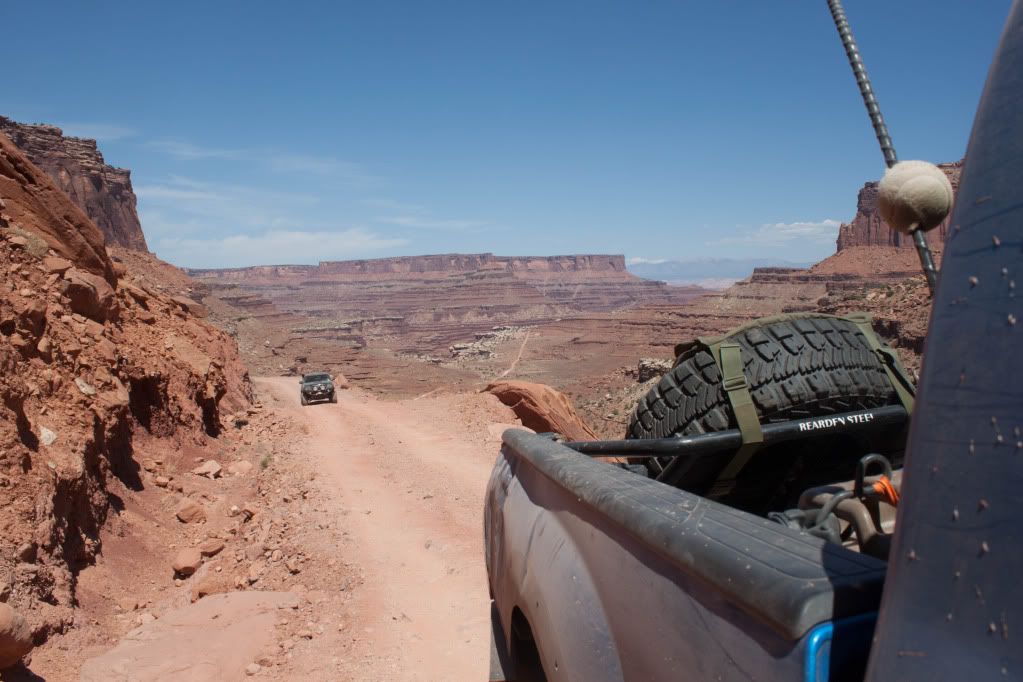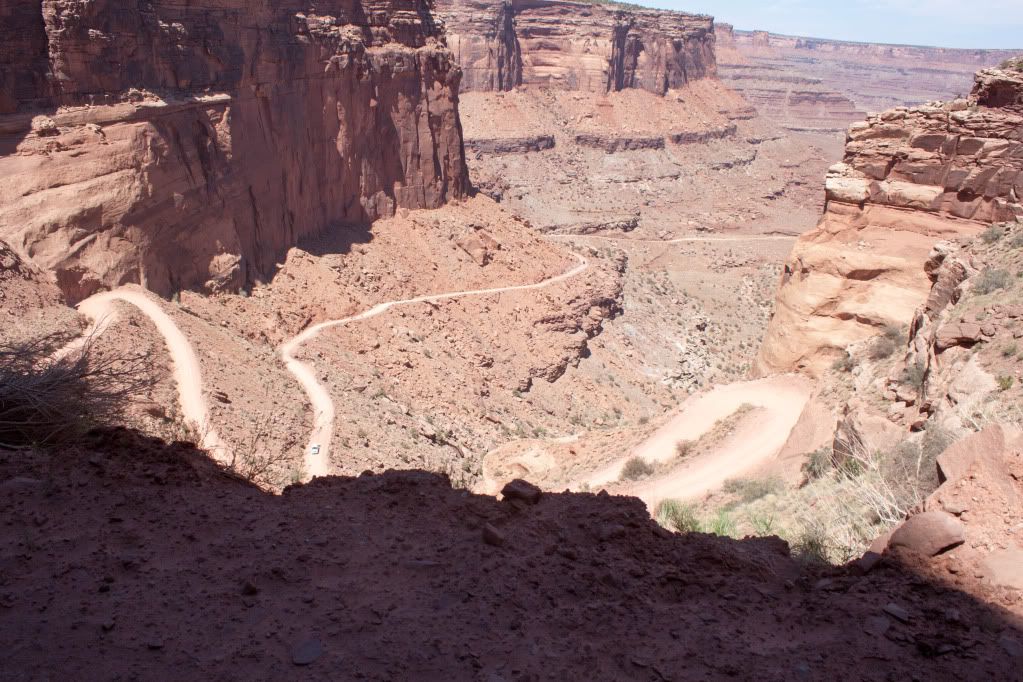 Then spent the evening in Arches.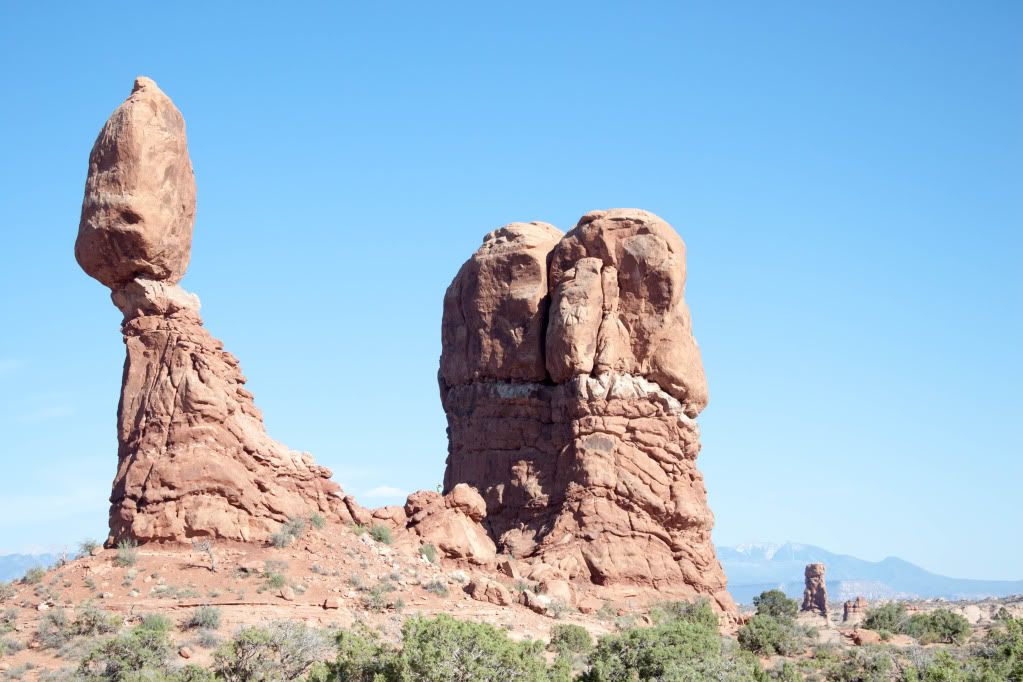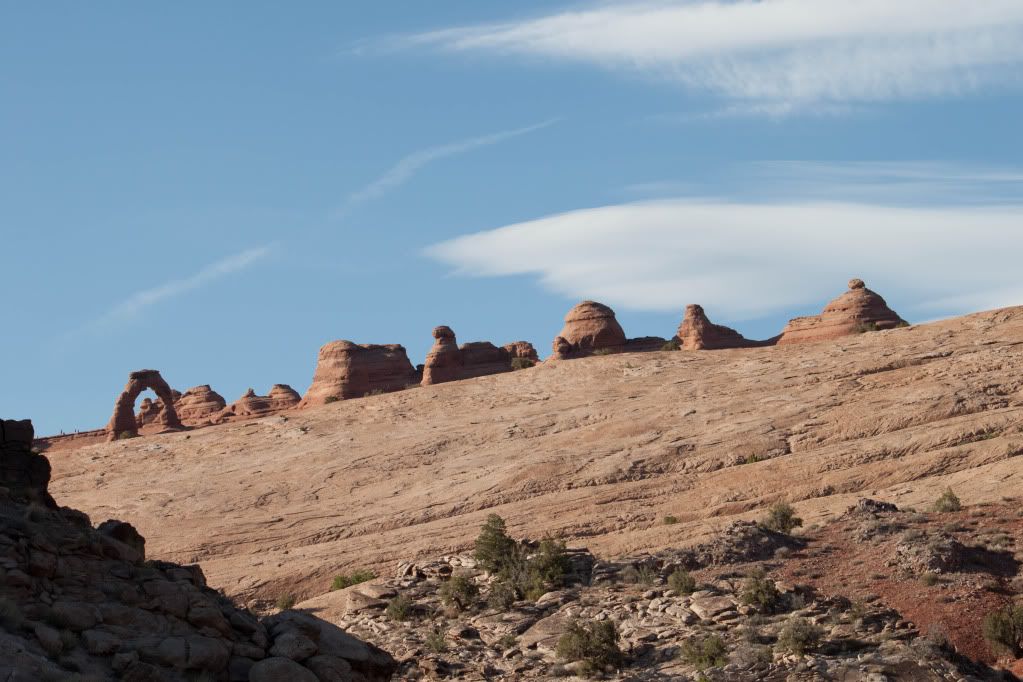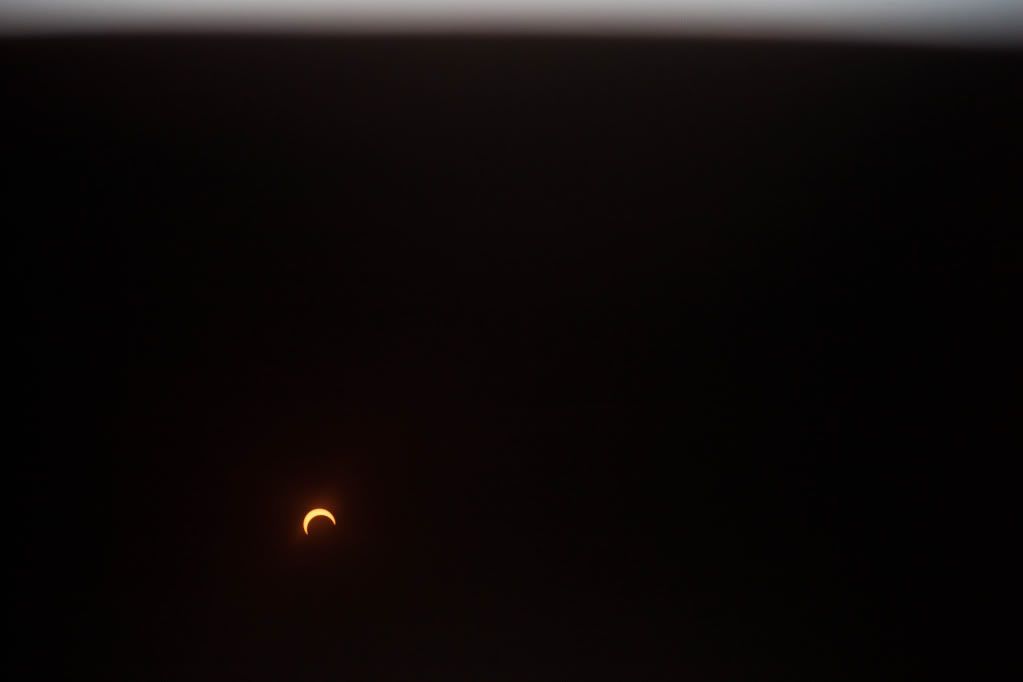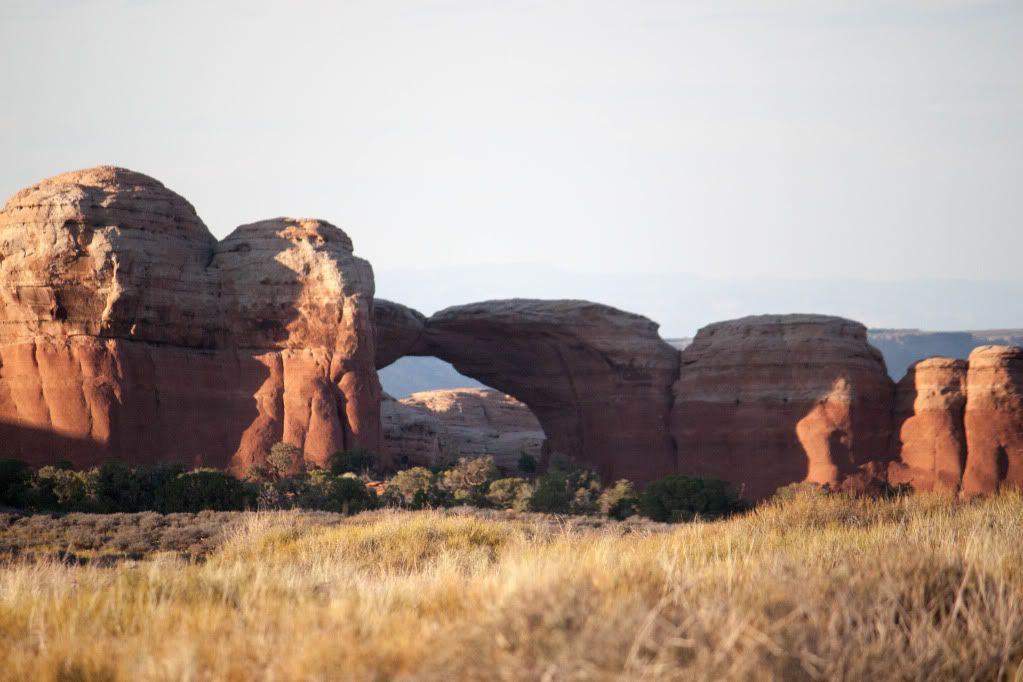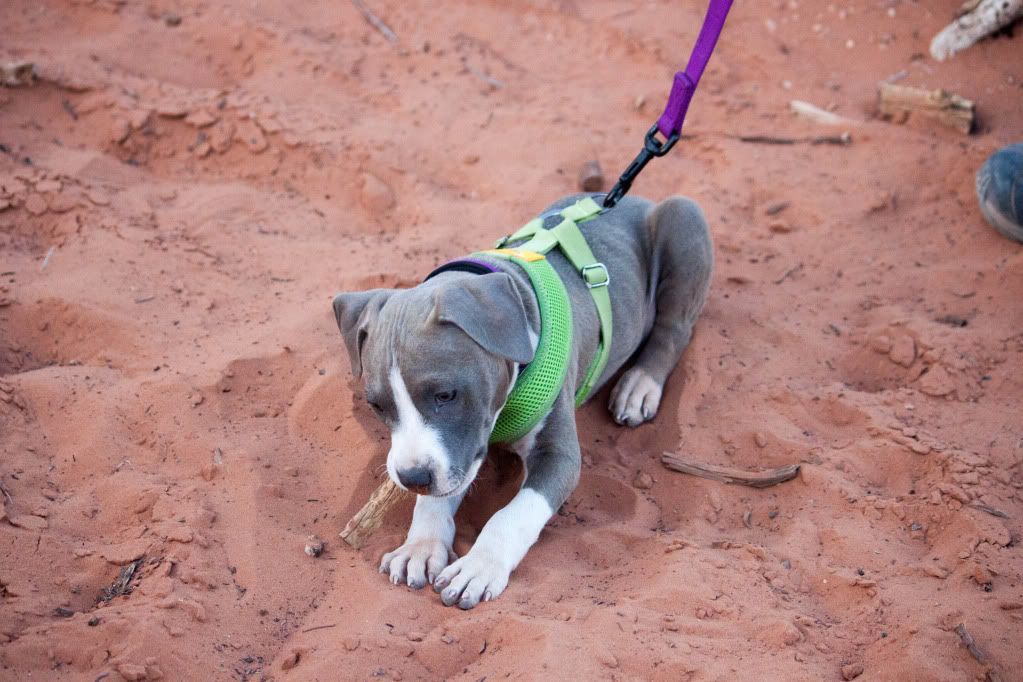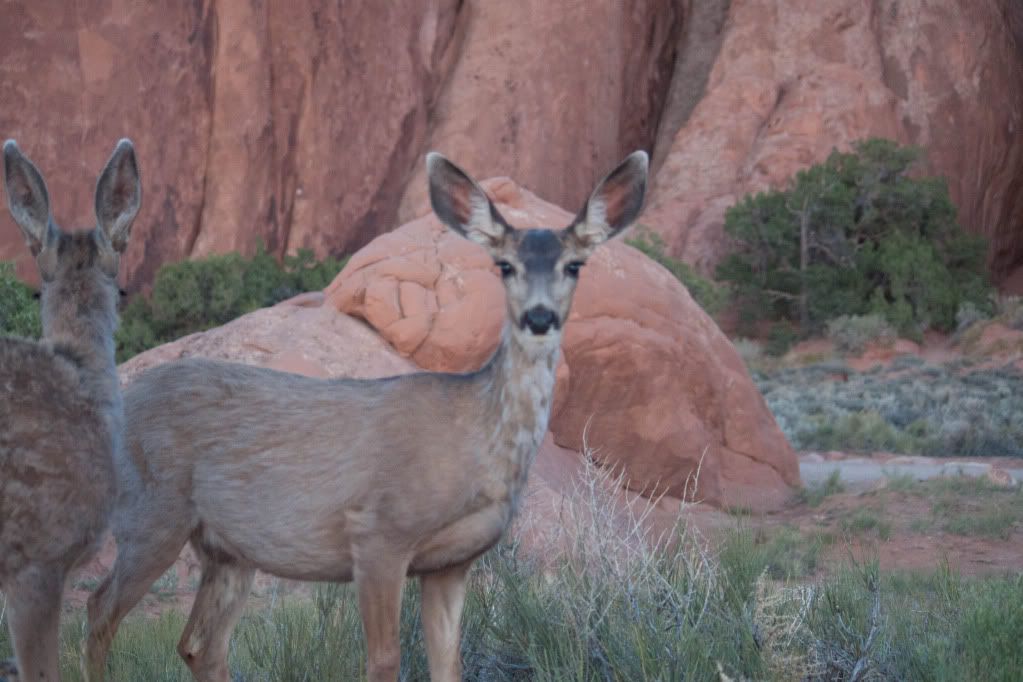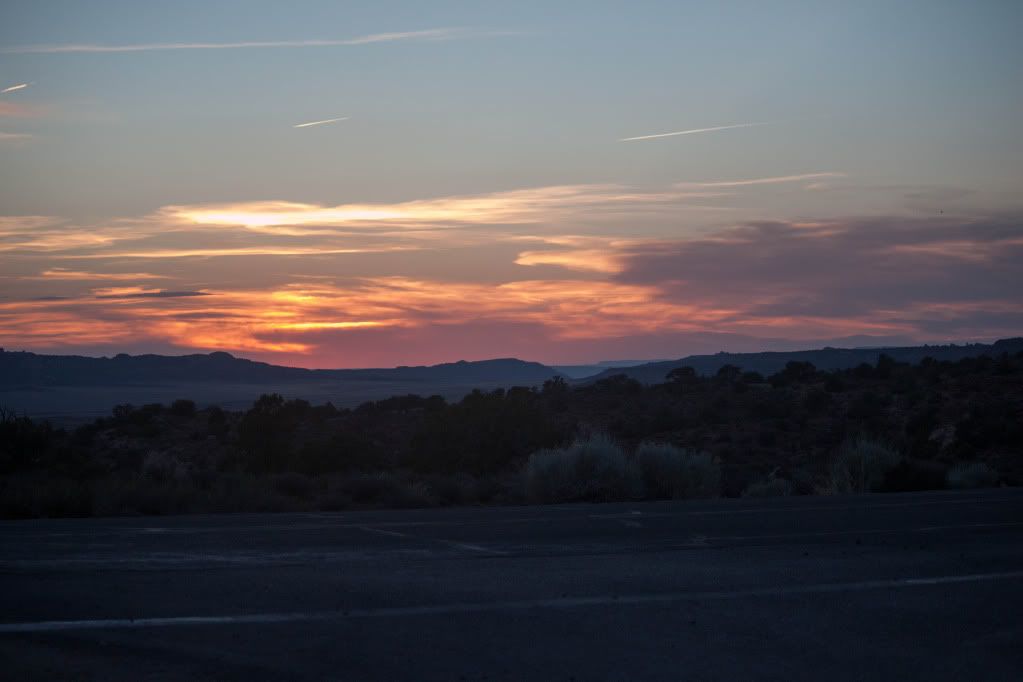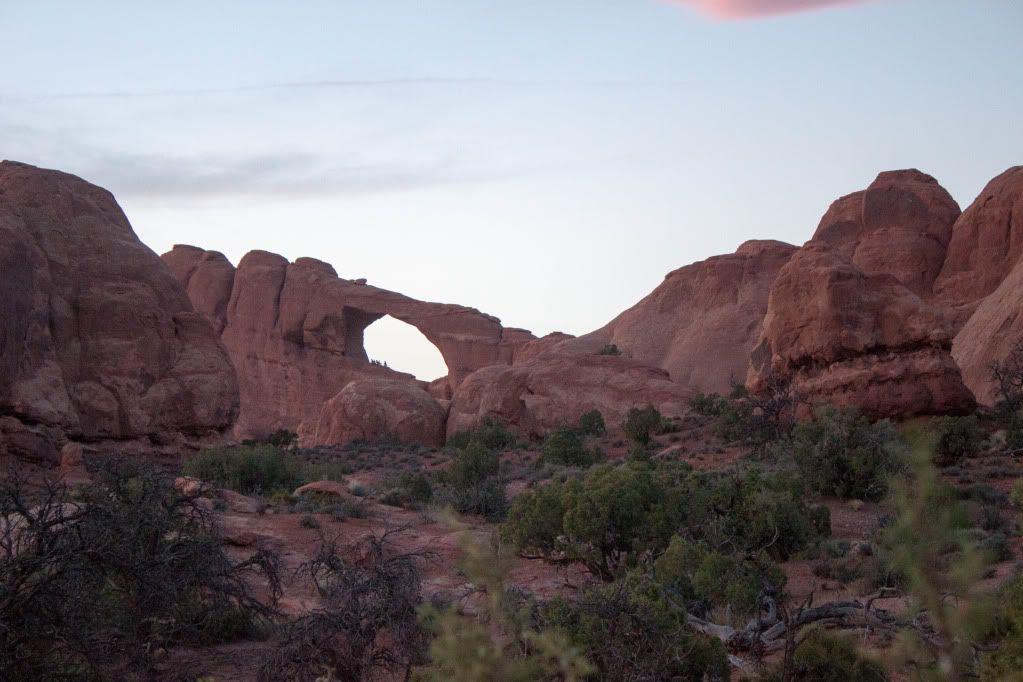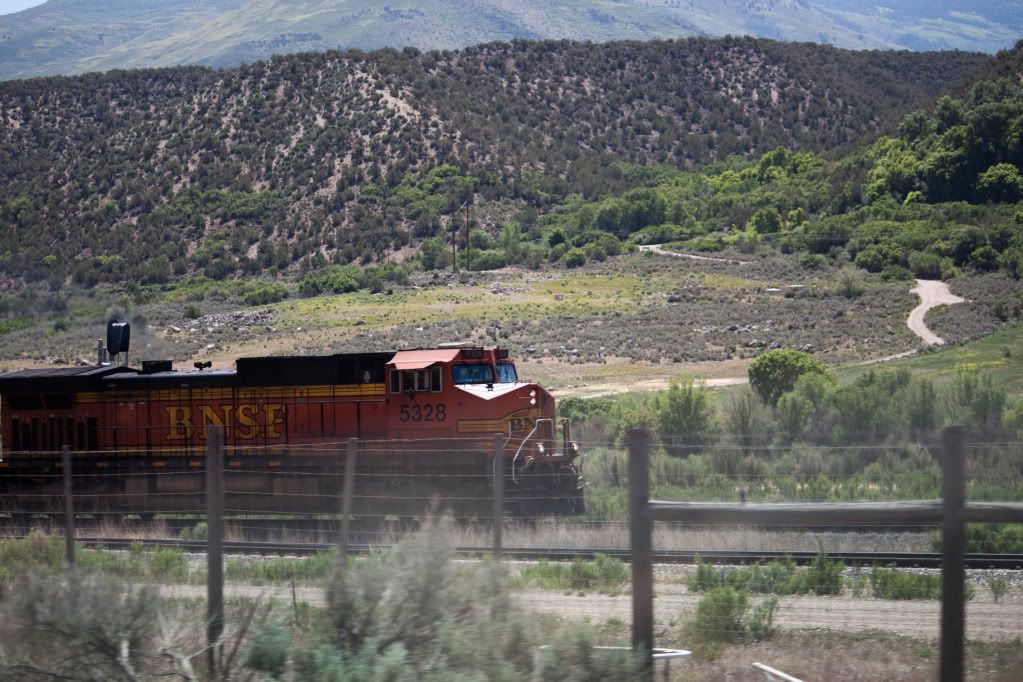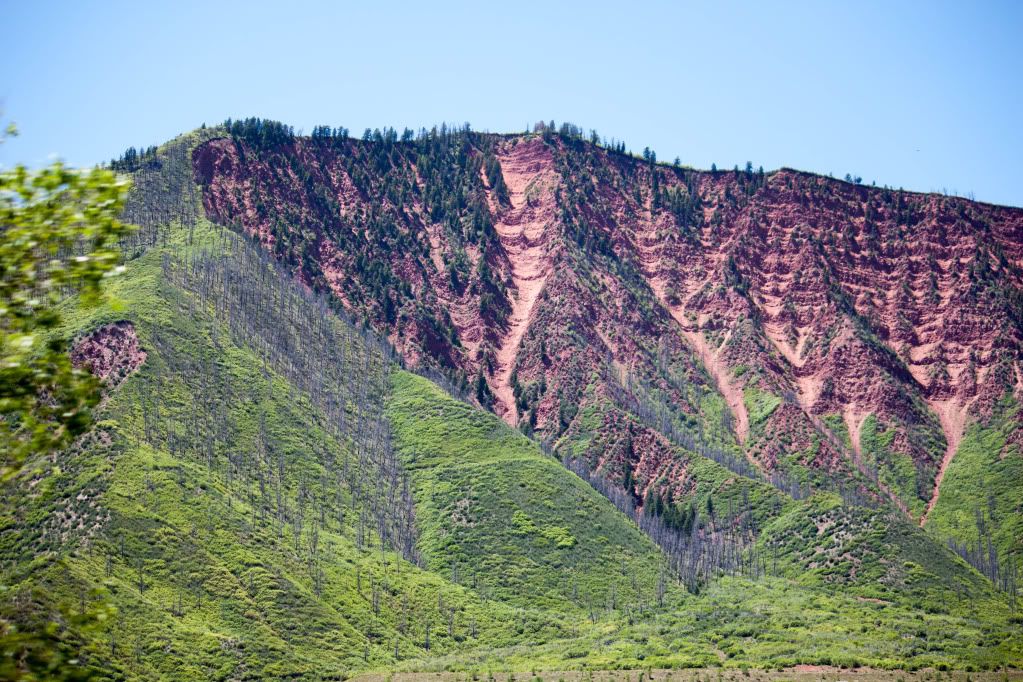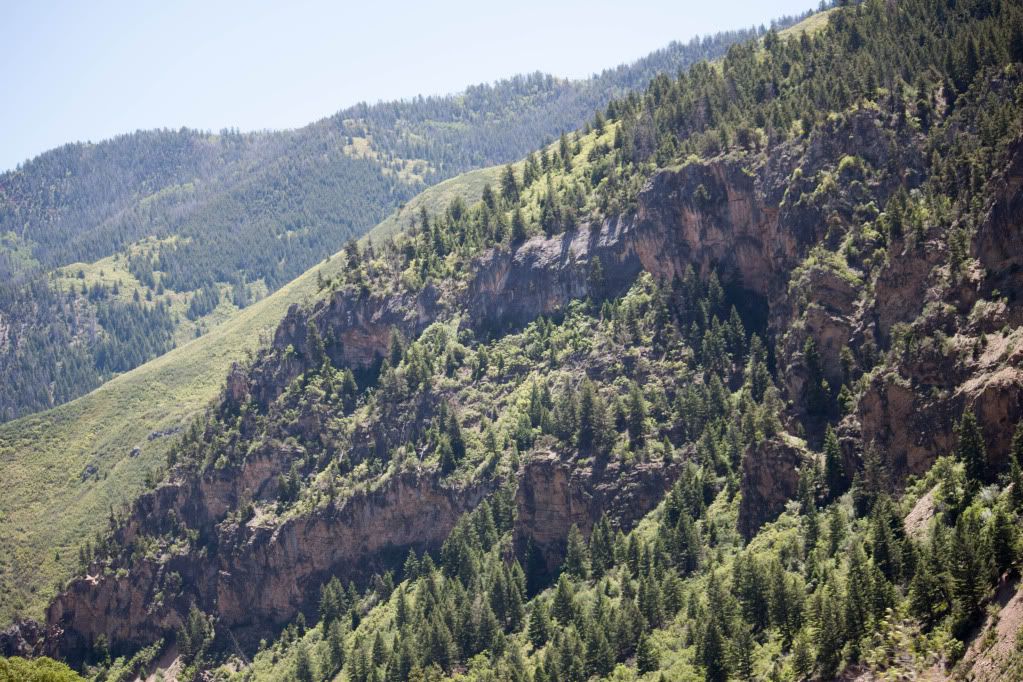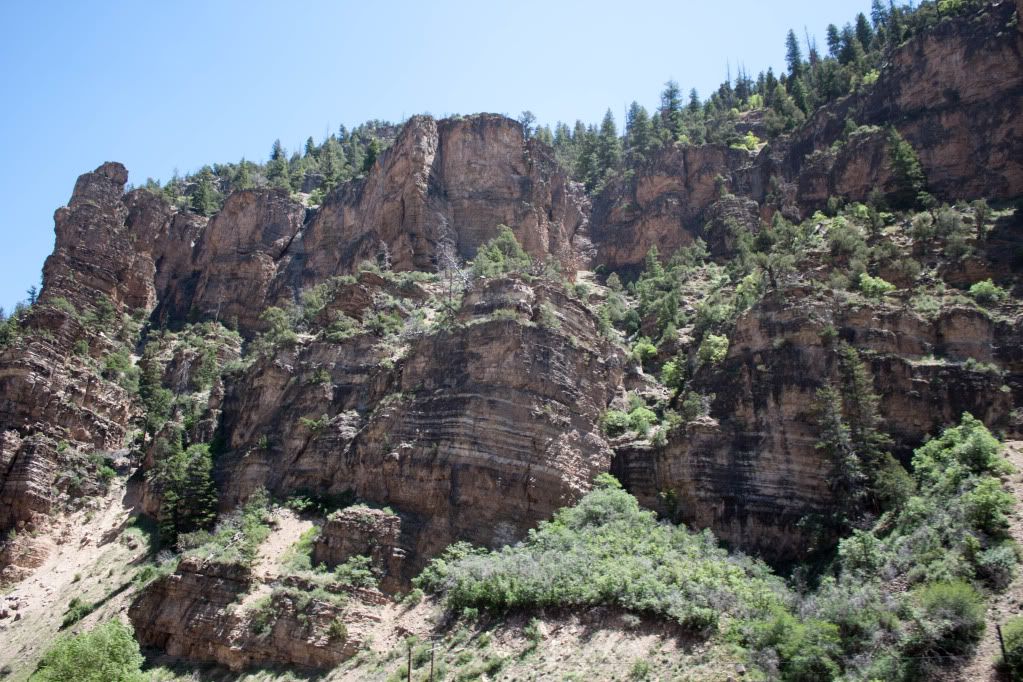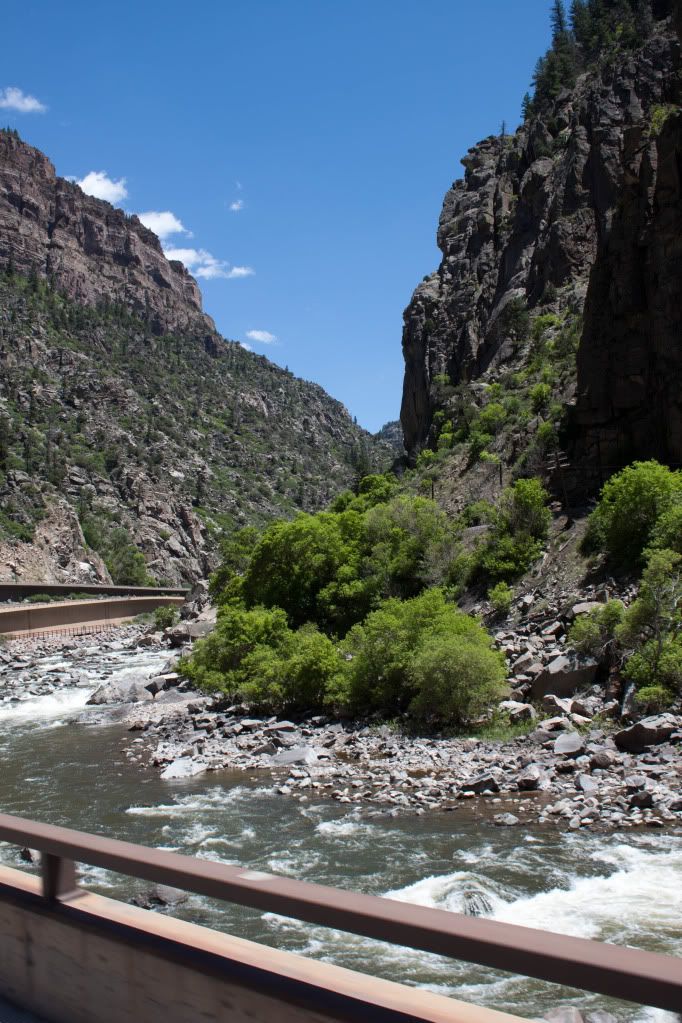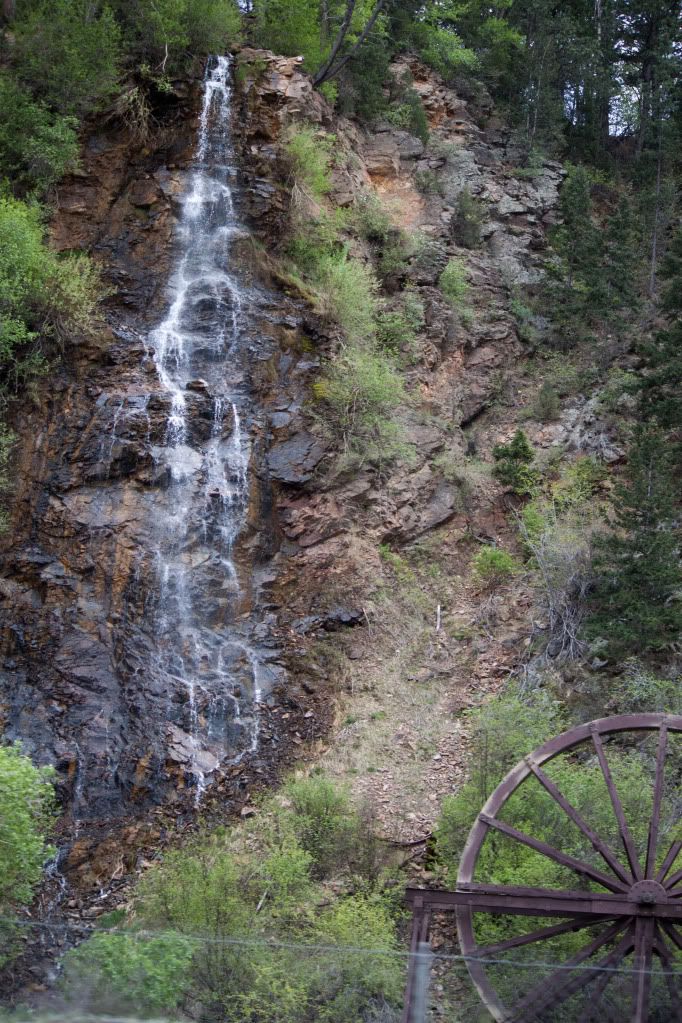 This is a trip you have to do at least once.......it was a great experience.