go to these links to see a three link system that goes to the frame. We have done them on two early model Taco's, a late model Taco and an FJ cruiser. Strong as hell and awesome flex with good road manners.
http://rides.webshots.com/album/378870315SnHRiA
http://good-times.webshots.com/album/564203253zyajmq
http://www.villagephotos.com/members...der_id=2024806
http://www.ttora.com/forum/showthread.php?t=72522
Here are some pictures for you of the trucks. They all have the same three link system on them. The FJ nd the older Taco use's Johny Joints at both ends of the links and the '05 Taco use's huge 11/4" hiem joints at the axle end and johny joints at the frame on the links.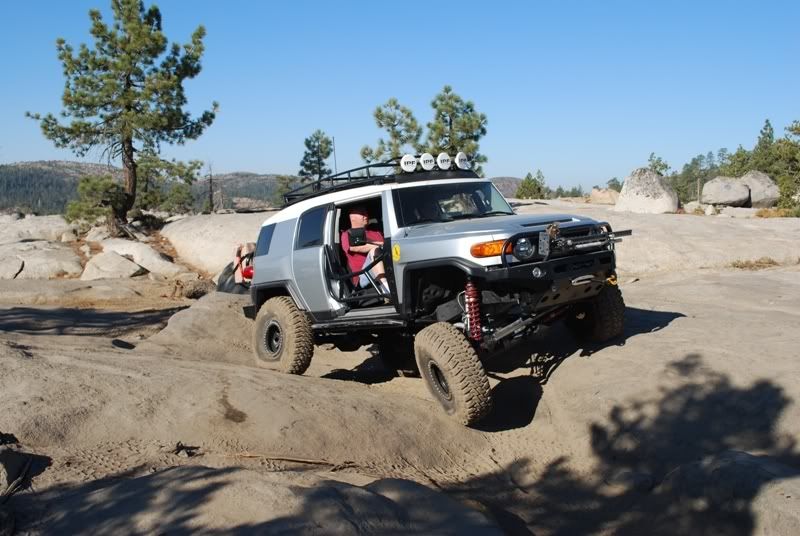 They all three use different front axles for the swap. The '02 Taco use's the tried and true Dana 44 out of a Jeep Wagoneer.
The Fj Cruiser use's an awesome Diamond axle housing with an FJ80 high pinion center section with elocker.
And the '05 Taco use's a Massive Currie Enterprise's Rock Jock 60 with 35 spline axles 5.38 gears and ford F-450 1 ton knuckles and unit bearings. Super Super strong.
Three different axles on three different trucks that all use the same three link system.