The rest of the truck sucked so I got rid of it and just kept the cab for future plans. I have no interest in storing it until I will use it.
Selling the cab including whatever else is in the pictures.
$600 located in Agua Dulce. Zip code is 91390 for the geographically challenged. I can help load, but bring a trailer cause it's heavy and has no wheels.
This is the cab. It is black. It is an extra cab meaning it's extra special cause it has an extra window with extra room for your friends.
As you can see it has some frame under it. I can remove or you can keep and use the scrap money. It's most of a 5 lug frame which sucks anyways.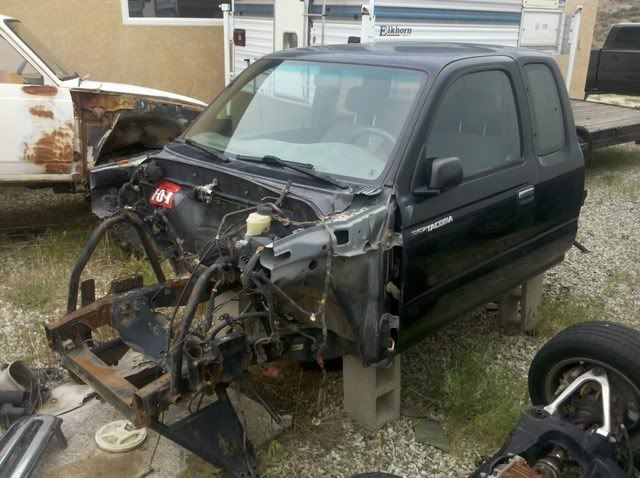 Here's the back. It has a slider window that is not broken. In fact it has all the windows and none are broken. The windshield isn't broken either. The back glass might have a little weld spatter on it, but not much. The gas tank might even still have gas in it.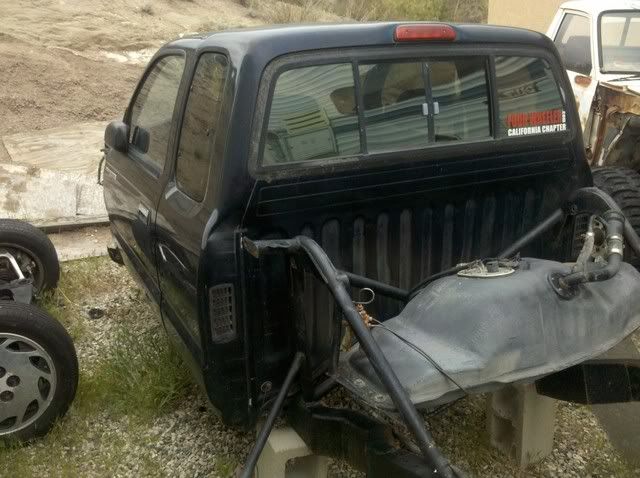 It even has a passenger side. This one has a booboo though. At the front lower corner of the door. FOA stickers cover up pure awesomeness, don'te worry about them.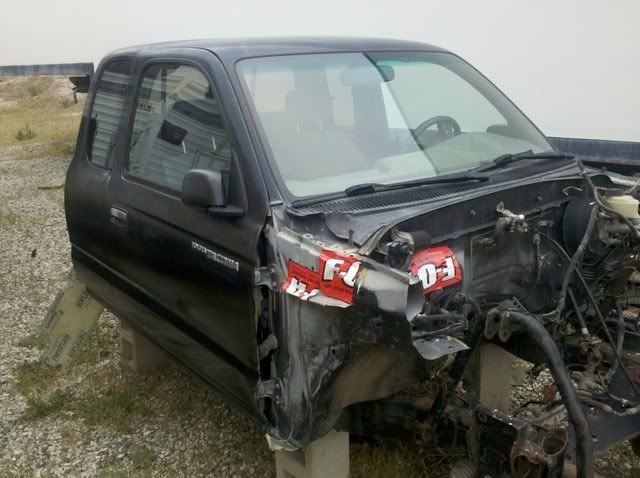 Close up of dent in door. It even still has a BFG imprent in it. Sick!!!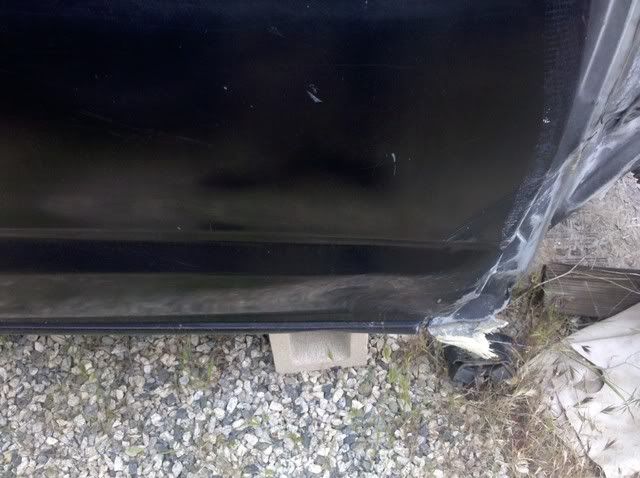 But Wait! There's more! It even has an inside. And it's full of goodies like seats and dash and stuff.
It even has a back seat and clean carpet. DUI cooler not included.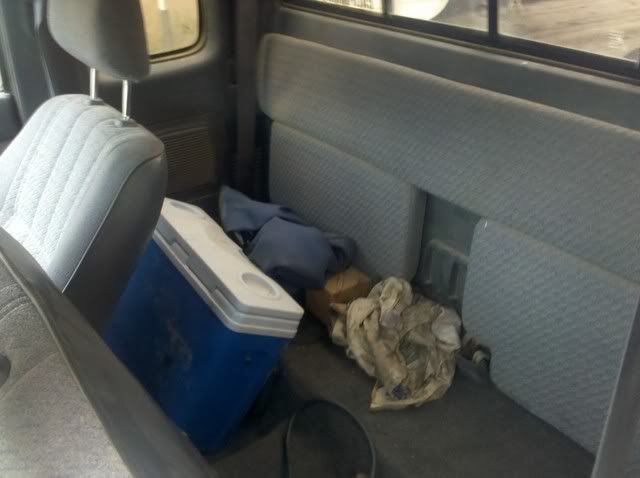 I'll even include the passenger mirror half off!