Its time to move on, because I'm moving to Japan and giving my truck to my pops, I'm returning her to stock.
So I have 5 32x11.5 BFG Mud Terrains I need to sell, they have roughly 85-90% tred left on them, I have only driven them 2500 miles since I bought them. The spare I am selling has 95% tred left on it, but it is the older design BFG MT without the side lugs on it, I actually have that tire mounted in the rear now and you can't tell the difference between the two designs. I live in southeastern AL, Ft Rucker.
4 of the tires I am selling for 400$
1 spare for 70$
465$ for all 5
I just took these pics this morning, I'll post better ones when I unmount them from my wheels and clean them up.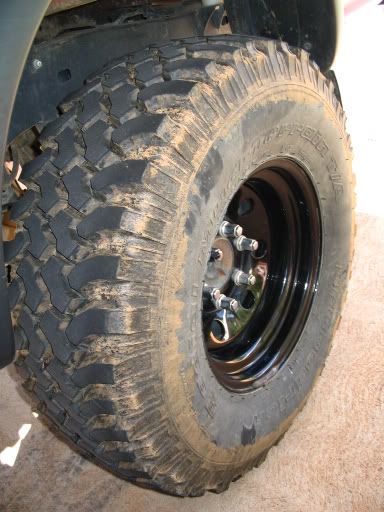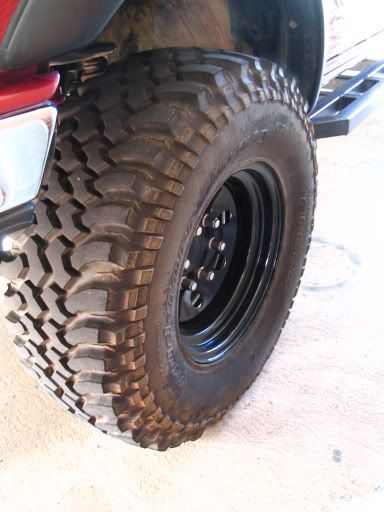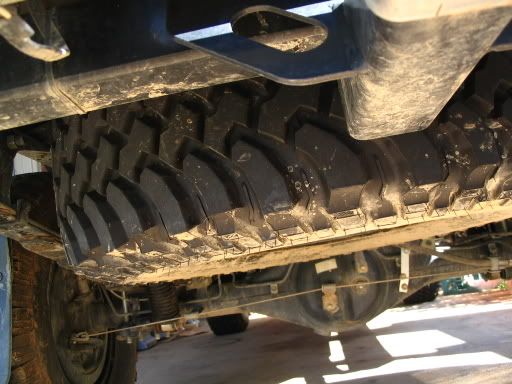 *the second pic is the older design BFG