Got my lift installed monday and the tires on today!
The sytem i went with is OME882s upfront with the stiff struts, out back i did an allpro ubolt flip, some deaver 8leafs, OME comfort shocks, and a 1inch lift shackle from toytec. The tires are 255/85/16 bfgs. I like the setup and the tires rub on the frame pretty good (steering stops?) but nothing i cant live with or modify. Looks like ill rub on the fenders, ill post some pics when i flex it out to measure for bumpstops, then some wheeling pics!!!
stock:
taken about 10mins ago when i got home from the tire shop: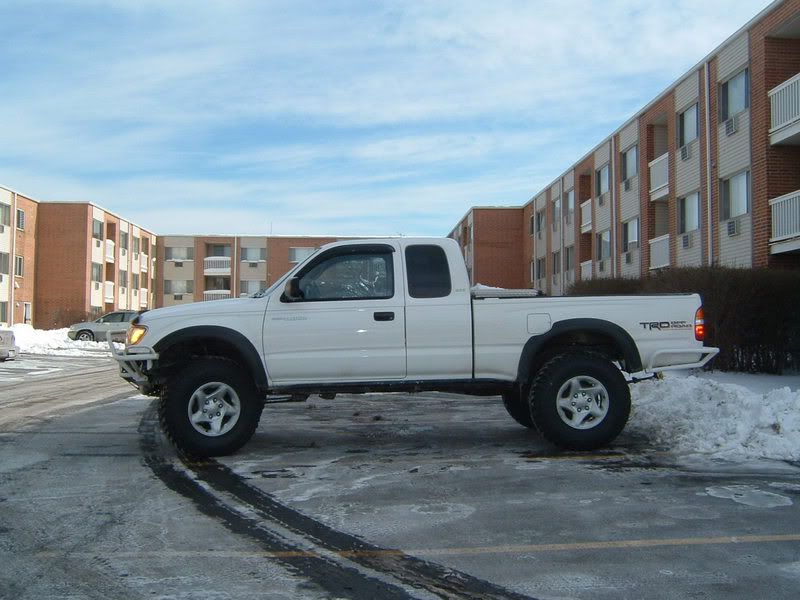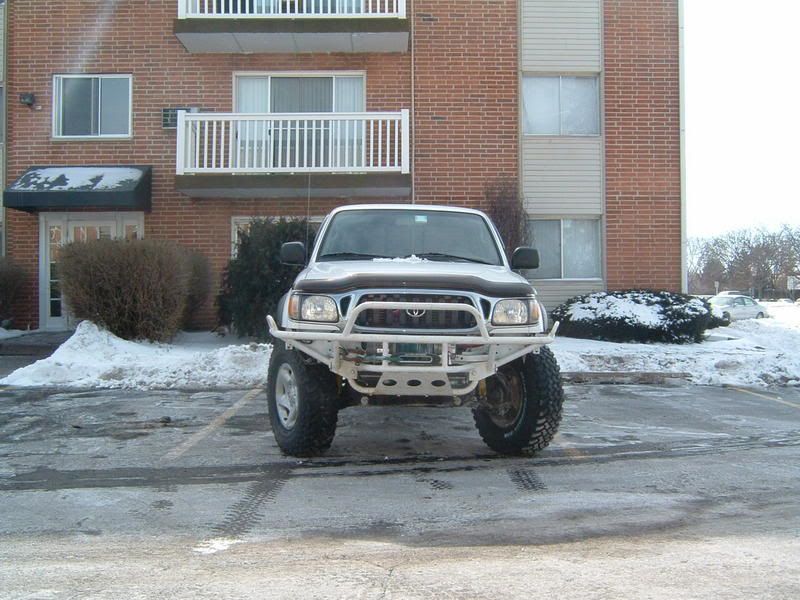 Thanks to evreyone on here, i did a ton of searching and would have known nothing about what stuff to get without this site!