taco decided to make me join the flop and roll club.
---
well I rolled my taco yesterday,will have pics up in a few days, and no one was injured.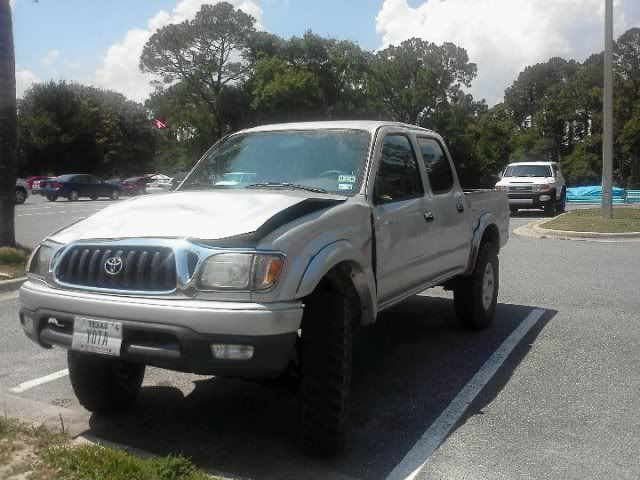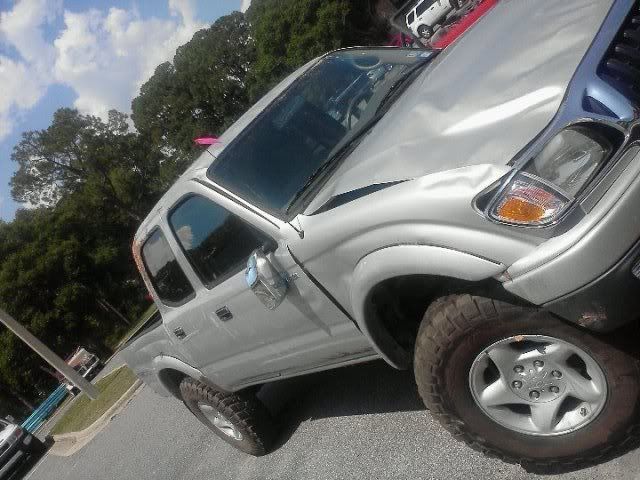 ---
YOTA ATOY

86 slowrunner
---
Last edited by Robramlett; 05-22-2012 at

09:46 PM

.
DAMN SON!!!! where? how? wtf? glad no one was hurt man!!!
---
1998 tacoma extended cab 2.7l 5spd-OME 882's-all pro std 3 inch rear kit-33x12.5 km2s-wheelers black type b's-clearanced bed and high clearance rear bumper-mossyrock sliders-trail gear low profile tube bumper-trail gear transmission crossmember/tcase skid-smittybilt xrc8 winch-custom snorkel-4.30's-elocker w/ skid-u bolt flip kit-2 lo mod

-Jordan
off of 87, and yes it is good that no one was hurt, used the 4runner to put her back on her wheels and she started right up with a little smoke.
---
YOTA ATOY

86 slowrunner
added two pics.
---
YOTA ATOY

86 slowrunner
That'll buff out! Looks like you had fun. Did you have to buy new shorts?
---
TRD S/C'd/R150F 5spd Swap/lockers and 4.88s/Toytec Ultimate 3.5 Lift/1.5" rear spacers/diff drop/35x12.5R17 Pitbull Rockers/Spidertrax 1.25" spacers/AOR bumper/Smitty Built XRC8 Winch/blue wire mod/Crystal headlights/6000K HIDs/LED light bar/compresor+tank/Savage Skids/Herculined floors and lots of stickers for added horse power
no on the shorts coment, but I think my passenger did.
---
YOTA ATOY

86 slowrunner
I'm still waiting for pictures that associate this roll to a trail run...
'cause street rolls don't matter fer shit... except with Ins. Companies
I can only hope the referenced 87... is a trail...
with a real nasty hill climb... and you flopped it tackling that ?
looks like a total loss as far as insurance chit goes...
good to know that no one was hurt
I'll remain optimistic that action pictures are coming soon
Senior Member
Join Date: Mar 2009
Location: Gulf Breeze, FL
Posts: 396
No! Where on 87 was it?!

If insurance calls it totaled you need to strip your goodies off for your next Taco!
---
2002 Tacoma with some dents.