Member
Join Date: Apr 2011
Location: Fountain, CO
Posts: 27
New Member near CO Springs
---
I live in fountain, CO. Just recently got into offroading, and I am looking to modify my truck more.
1985 4runner
5.29s w/ lunchbox locker rear
v6 brake upgrade
35" BFG KM2s
Crappy procomp lift/ trail gear rear lift in the garage & saving for the front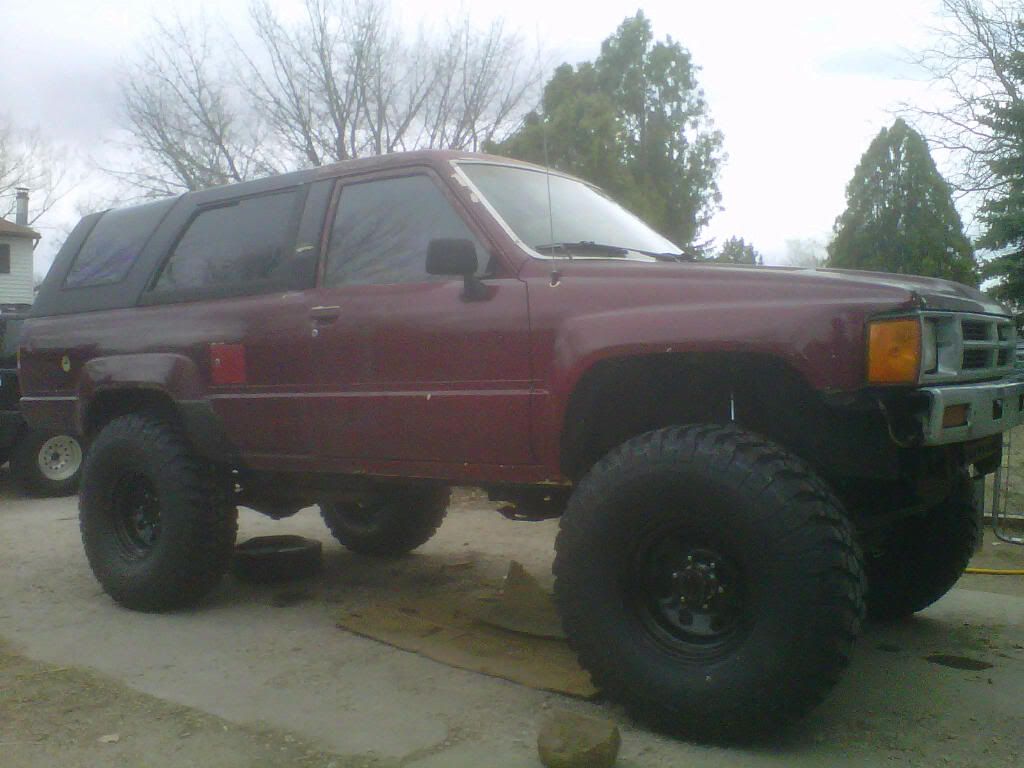 Member
Join Date: Apr 2011
Location: Fountain, CO
Posts: 27
Out wheelin
---
Welcome, nice looking rig.

See you on the trail.
---
de·gen·er·ate

I'm outside your window watching you read this.
Welcome to cottora! Love those first gen runners! There is a ton of good info on the site.
---
Felix is my Hero!