Newbie
Join Date: Nov 2011
Posts: 8
Lakewood 4runner
---
Hey guys,
I have a 2002 4runner sport edition. It is my first 4x4 and toyota. I lifted it with the tundra/bilstiens in the front and ome 861/bilstiens in the back.
Anyways I joined this forum because it looks like it has a lot of information and more noob friendly than pirate. Also, since I might be getting some solid axles from a friend, I will be looking into the possibility of doing a sas. But waaaaayyyyy more research and money is needed before that would happen.
Here is the most recent pic of the runner: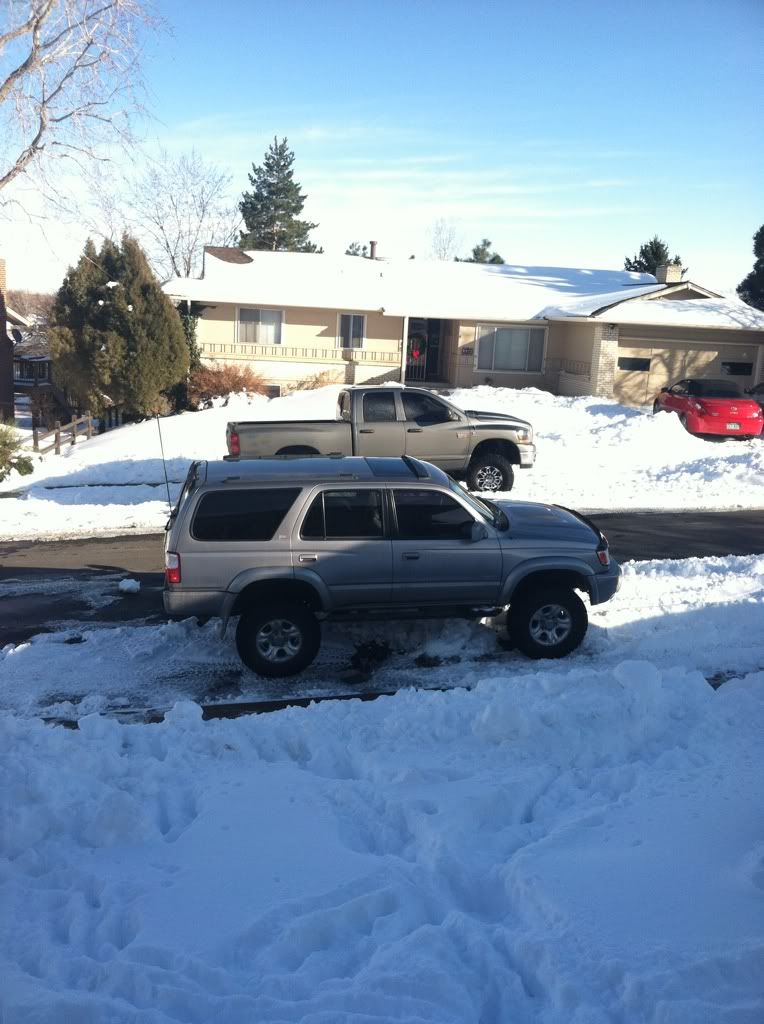 Veteran Member
Join Date: Jan 2009
Location: Colorado Springs
Posts: 3,987
"more noob-friendly than pirate" is the understatement of the year (so far)...

Welcome aboard!
---
I LOVE FELIX!!!!
and I have the stickers to prove it
Anti Bro Lightbar Soceity founder
Welcome to cottora




---
Degenerate

I am not lost


98 mazda protege
99 v6 trd taco-some stuff
07 Ninja 650R
Member
Join Date: Jan 2012
Posts: 37
I am new as well, to the forum and serious off roading. Welcome
I think i saw that thing in longmont over the weekend. One that looked like it? I was at chipotle on 17th and main.
I was in this...Link so i dont clutter the thread.
http://img.photobucket.com/albums/v1...0/0eed481d.jpg
Oh and BTW thats a clean runner! i like the wheels on it.
---
87 Dlx Longbed mall crawler
93 c3500 lowerthanstockdually
10 jaguar xf- about to be forsale
04 760li on 22's- soon to be forsale
02 Vette to show the world I'm compensating-forsale