08-09-08 Rising Sun Rally
---
Just a few of the very cool rigs in attendance. Large FJ turnout and was nice to chat with Isaac while we drooled.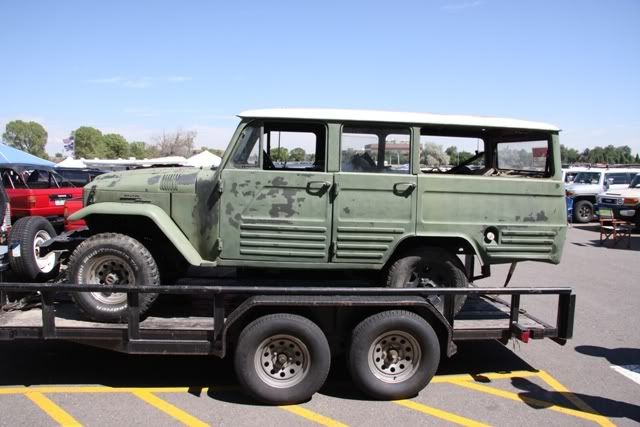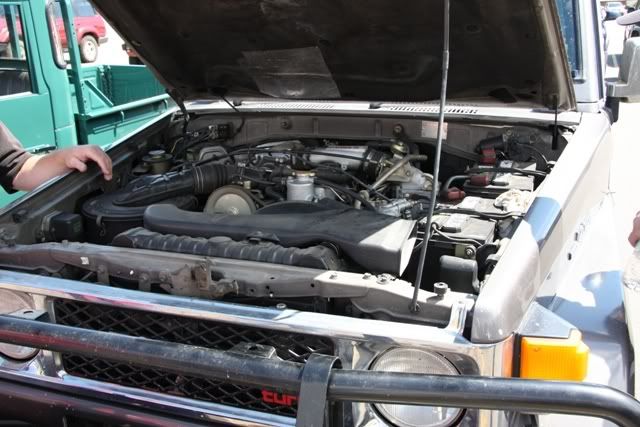 WHY CAN'T WE HAVE ONE OF THESE??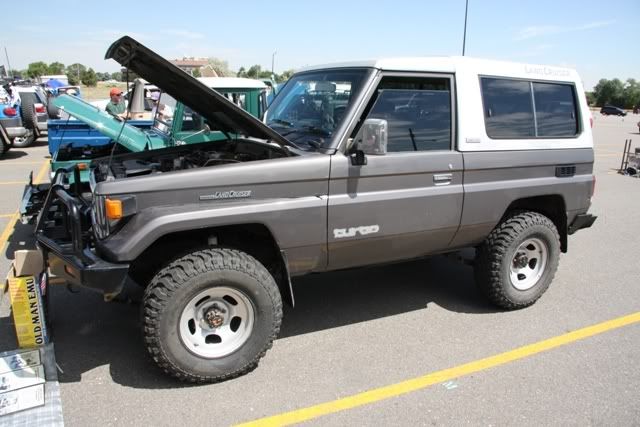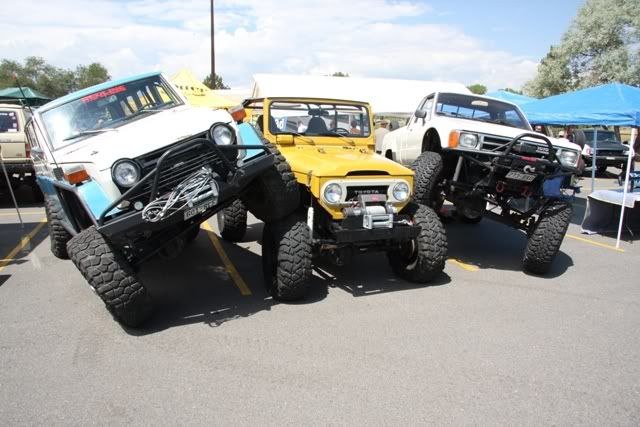 1987 body on 3rd gen chassis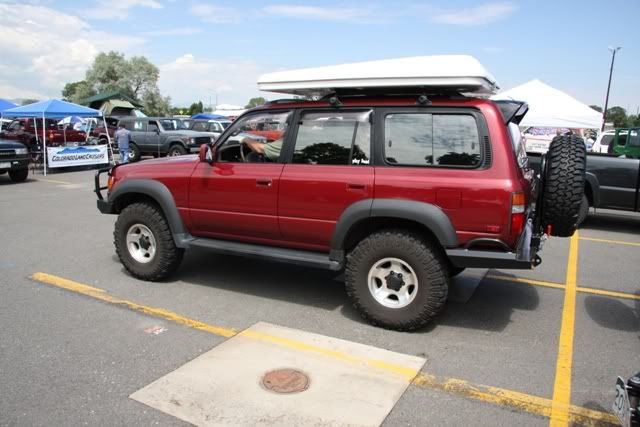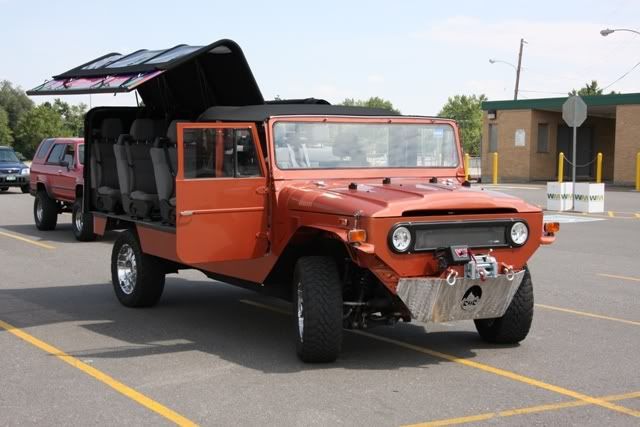 My brother was supposed to have been there, but his troopy (fj45 from australia), but it broke down on him on 25 and 470 exit.
---
2002 Dcab, 33" Toyo Open Country AT's on FJ80 rims, full OME suspension, 1" body lift, TRD Exhaust, SC, and Trans cooler, ARB Bullbar, SleeOffroad sliders, future is gears, front locker and cbi Fab rear bumper
Veteran Member
Join Date: Dec 2006
Posts: 2,453
BTW, anyone who wants to buy the BJ up there, its for sale...

30k

And yes, for those careful lookers, it does come with dual batts from the factory, as well as cable lockers front and rear, and factory suspesion seats.
---
Baby Beast- Mini Truck in progress

Generation Dead
Damn it, I got my weekends mixed up. I wanted to make this.
Quote:
BTW, anyone who wants to buy the BJ up there, its for sale...

30k
A $30,000 BJ?!? I gotta meet this chick!
Sorry, I had to go there. I promise that every other guy was thinking the same thing.
---
de·gen·er·ate

I'm outside your window watching you read this.
Looks sweet guys! Sorry we didn;t make it. My sister Katie was in Town last minute from San Fran getting her car packed up so it can be driven out there next week...




---
Molly
aka
Lysmachia
85 4 Runner SAS (Tippy II) - All
mashed
together in 93runner and 85runner Goodness
Get your 4x4 VIDEO pr0n here
Quote:
How many people do you think it'd take to hold Molly down while we cut off a limb? I'm guessing alot, plus ratchet straps, c-clamps, and other misc tools
Damn that looked like it was a blast! Wish I could have made it.
---
Who's ready to steal from Peter to pay Paul?
92 Regcab dual cased, low gears, locked & crawling on krawlers
03 2500 CTD tow rig/work truck