Cabin Creek 2-14-09
---
Well we got bored at about 2 today and decided to go find some snow to play in. My buddy also wanted to get some pics in the woods of the ARB he got off Nate. We figured hit peak to peak and try to find something we hadn't done before. We were hoping Johny Park was open, but it wasn't and found a trail close by that seemed to be forest service. We didn't see any no trespassing signs so went on to playing. It was dumping the whole time. I think we got there at about 4 and left around 7:15. For those going to Estes/Pierson tomorrow, you should be in for a treat. Here are some pics: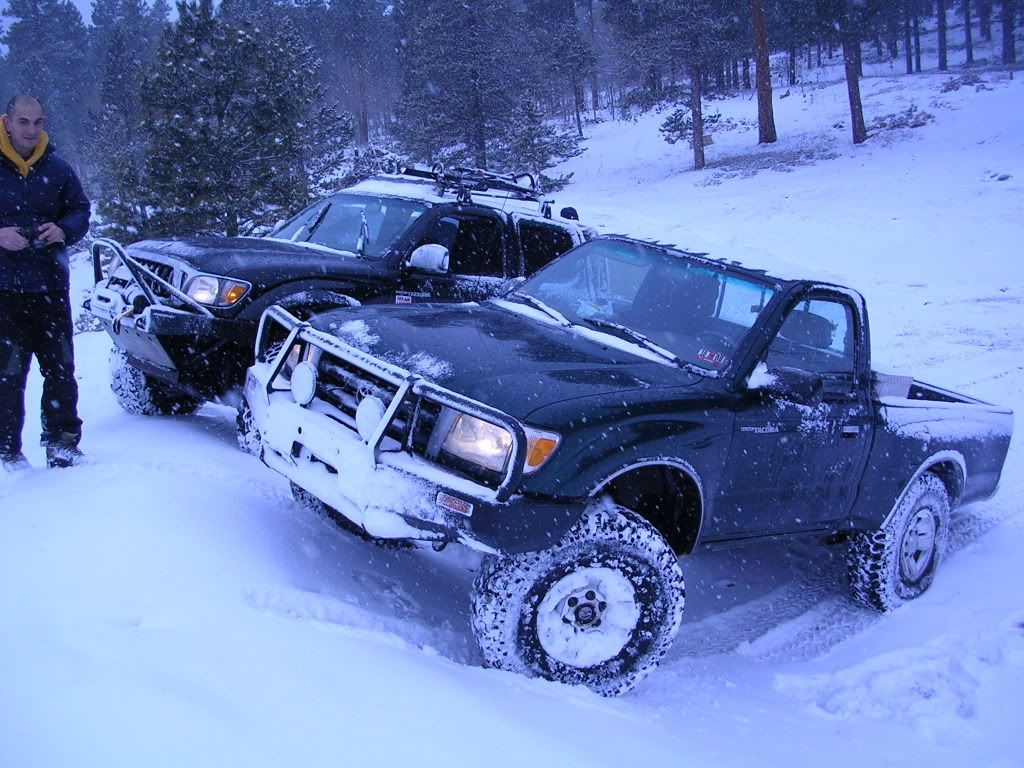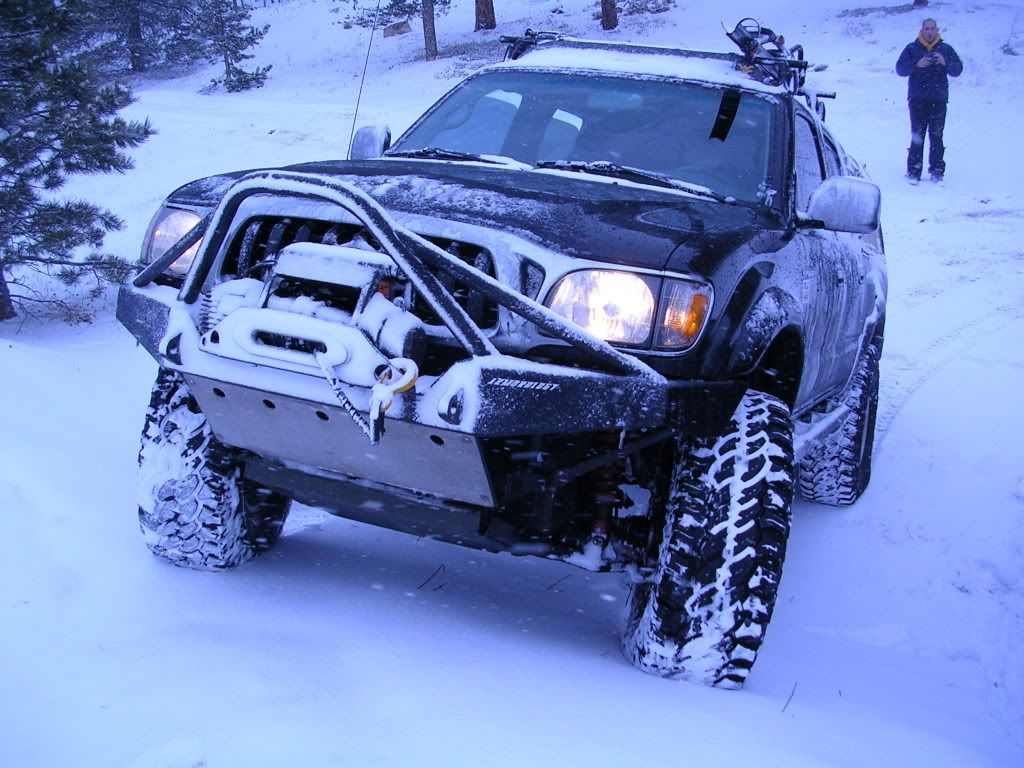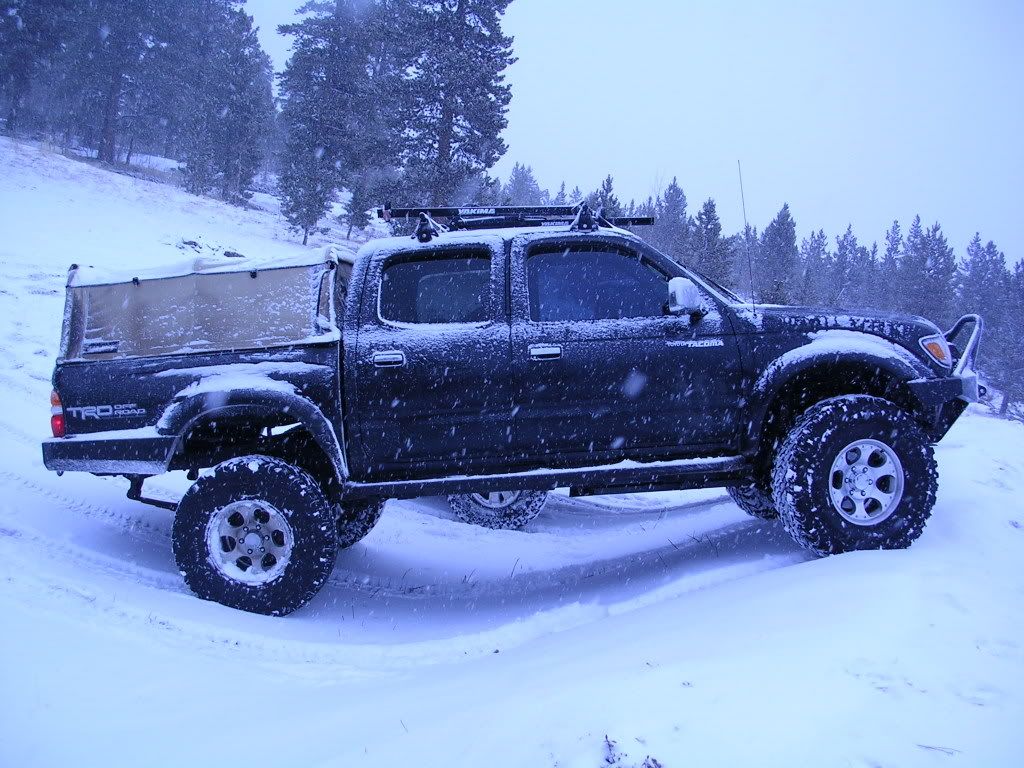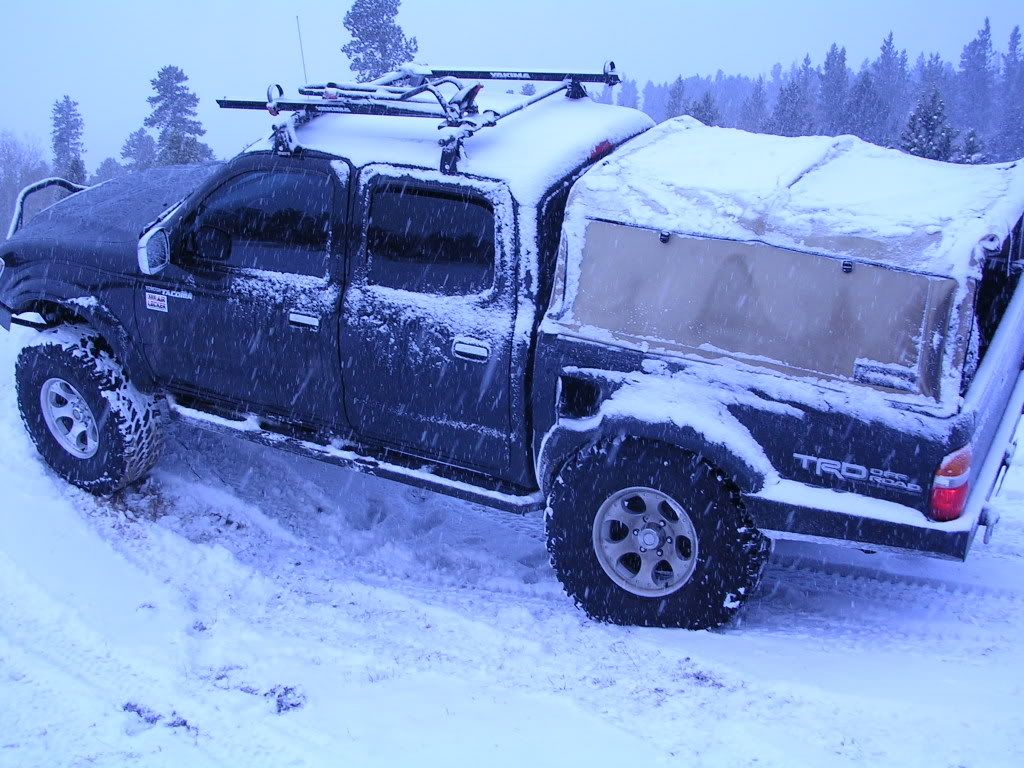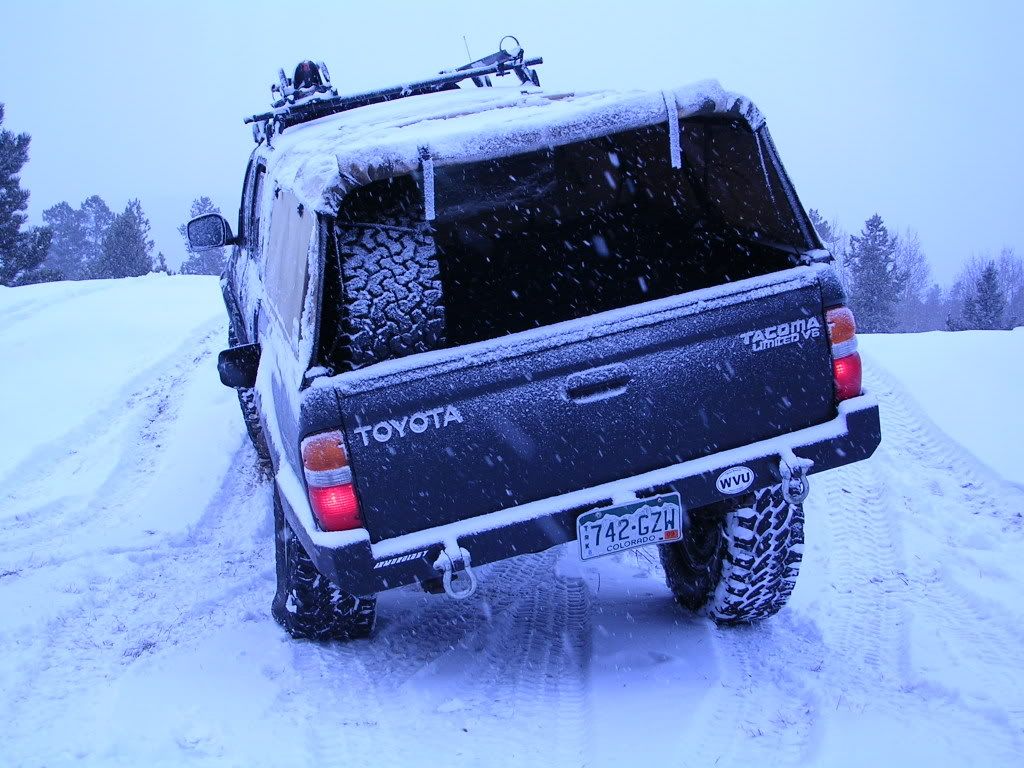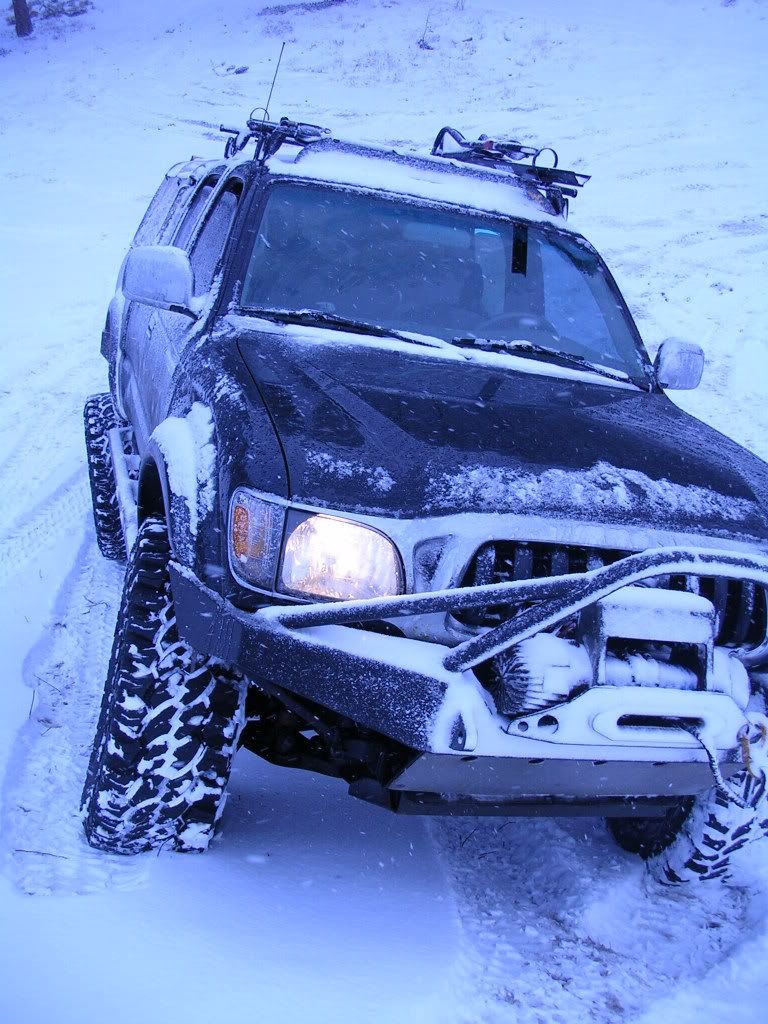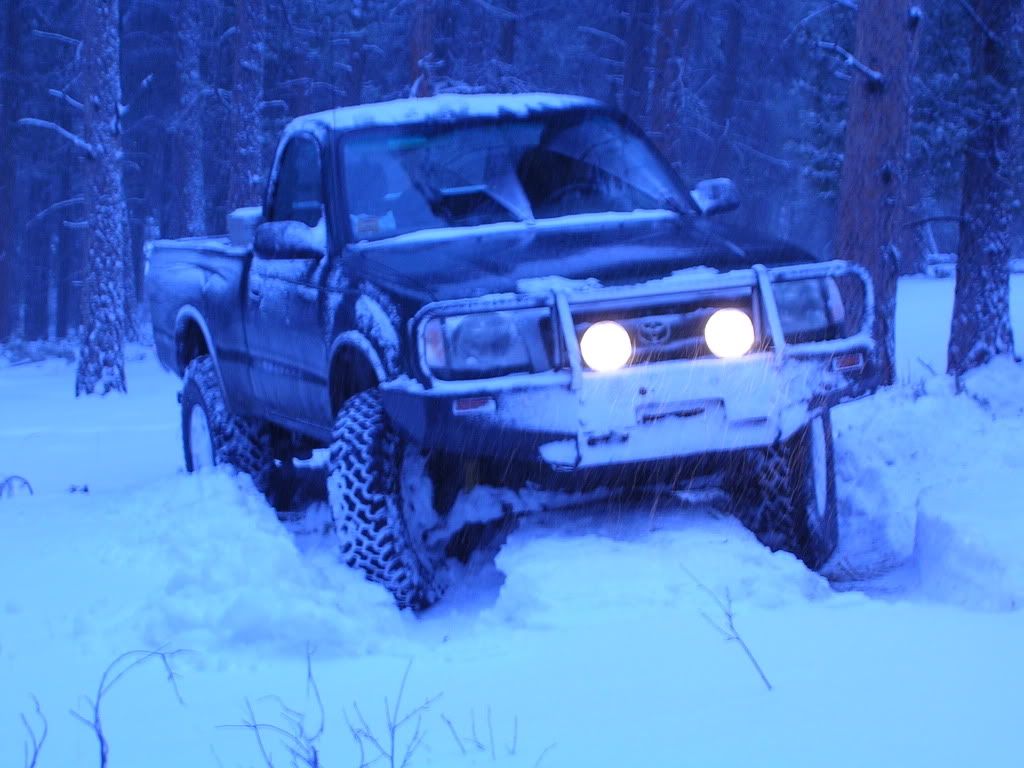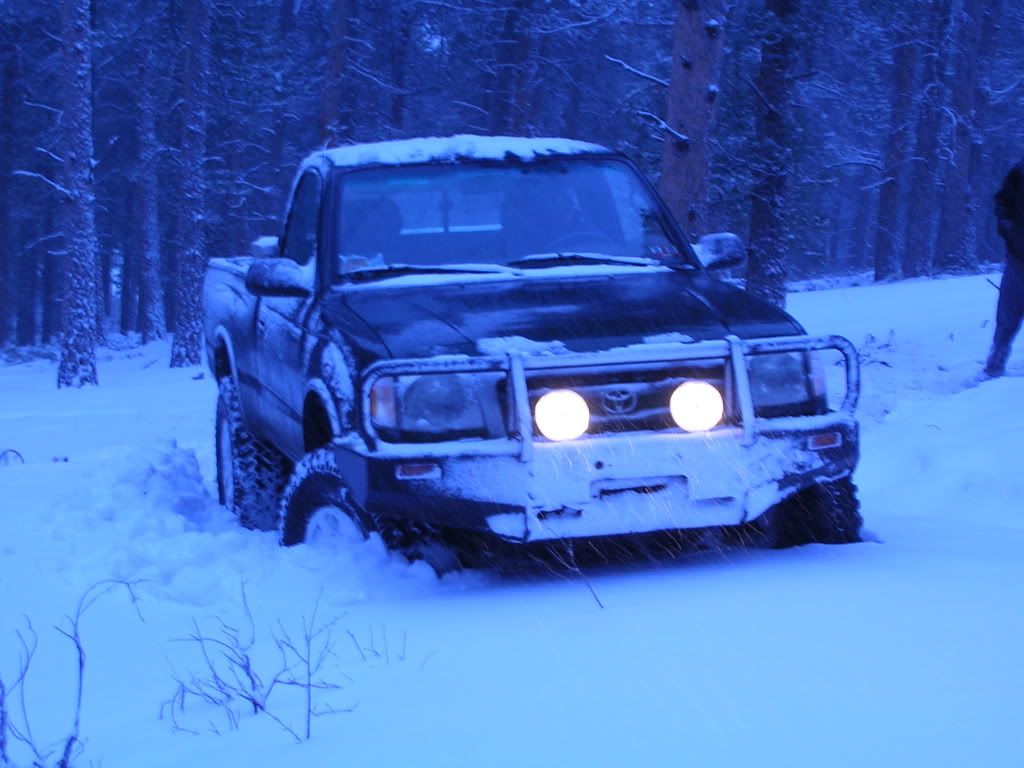 ---
Black quad cab TRD, moded inside and out, locked up on 35's, capable of getting there and back.
looks like fun.




---
Degenerate

I am not lost


98 mazda protege
99 v6 trd taco-some stuff
07 Ninja 650R
great pics.

i gotta say that that armorology junk looks like it belongs on that truck. very nice.

D
---
2000 taco 4x4 SOLD!
93 FZJ80 Aussie locked, sporting 37's on a 2.5" lift. SOLD!
85 FJ60 The "hearingaid toylet". 350 ram jet, D60/arb, 14 bolt/arb, atlas 3.8, NV4500, 40" km2's and stuff.
06 Dodge power wagon beater dd...
1969 fj40 frankenplowvan
looks fun.! that arb doesnt look as messed up as i thought it was
---
4xinnovations sliders,lockers, Ome 881's,
Rear 63" chevys , Arb front bumper,
Custom rear bumper, winch, Natebuilt skids and some other stuff
Looks like a lot of fun.

lol @ gas tank door opening during flexing!
---
04 Tacoma DC 4x4 - E-Locker - Camburg 2.5's - RevengeFab Sliders - Badlands Bumper
Quote:
looks fun.! that arb doesnt look as messed up as i thought it was
it was beat, he repainted it though.
looks like some fun times guys!