Senior Member
Join Date: Mar 2010
Location: La Veta
Posts: 317
recent trip to eagle rock
---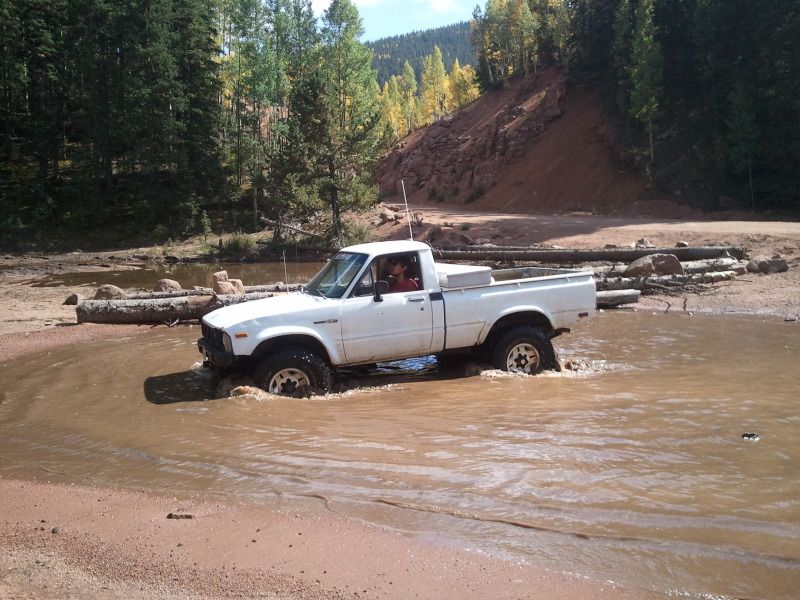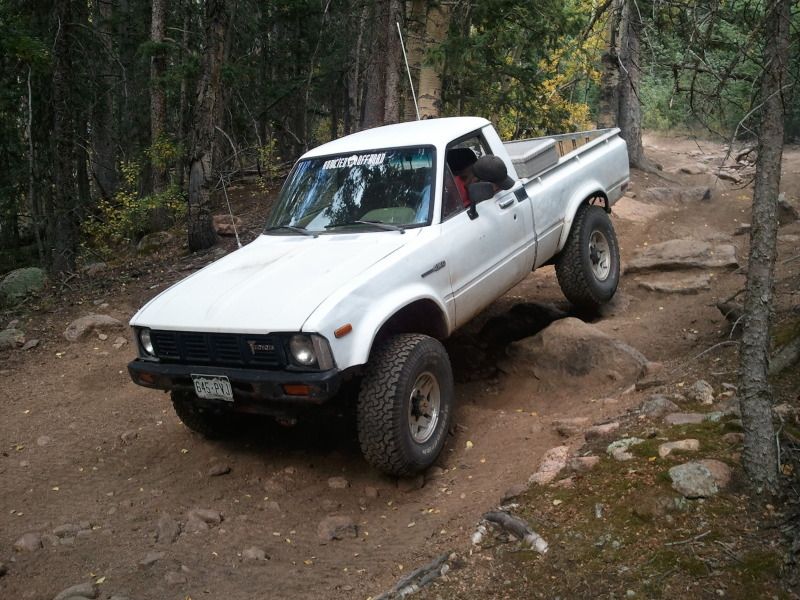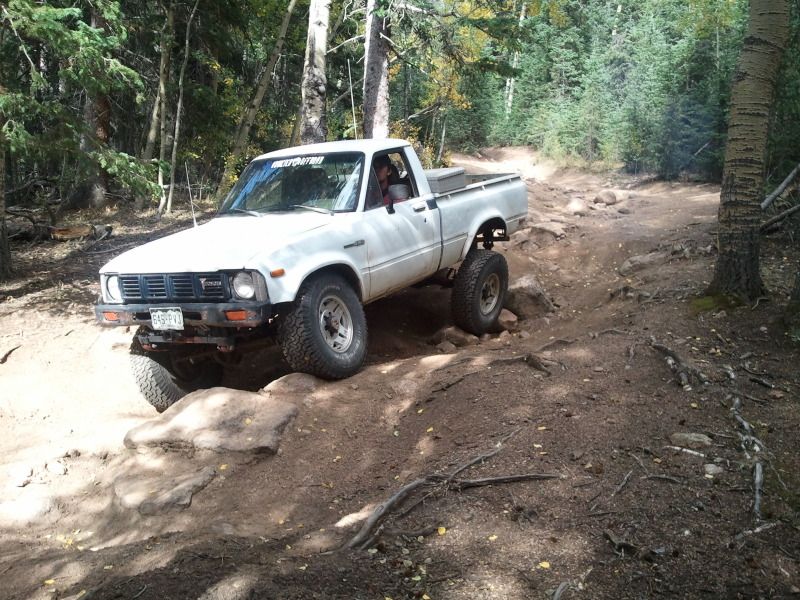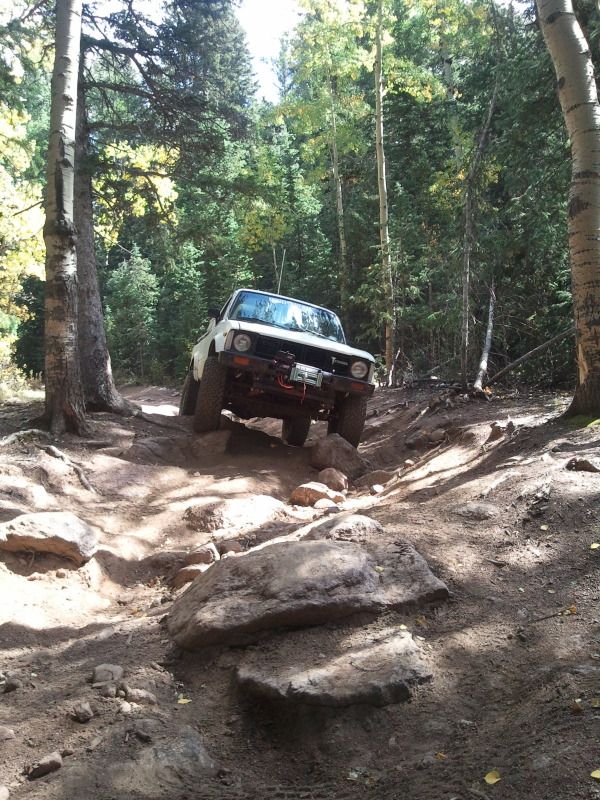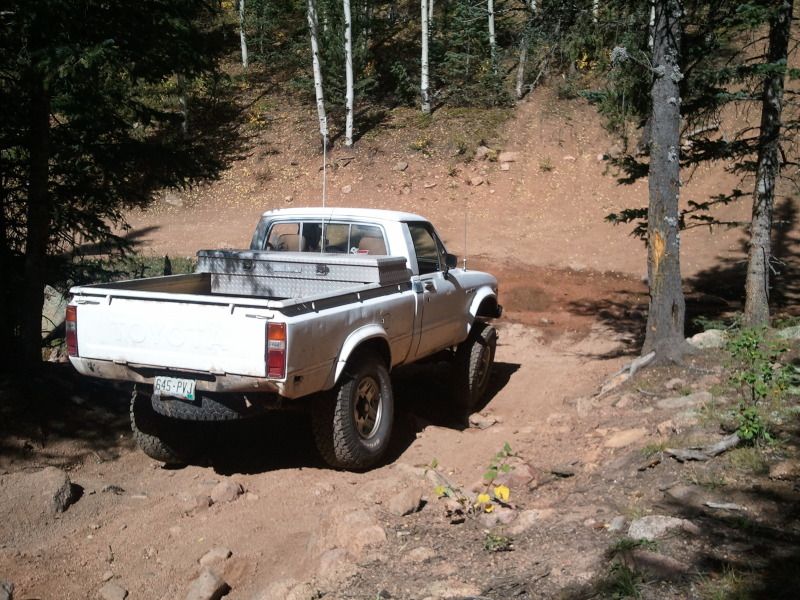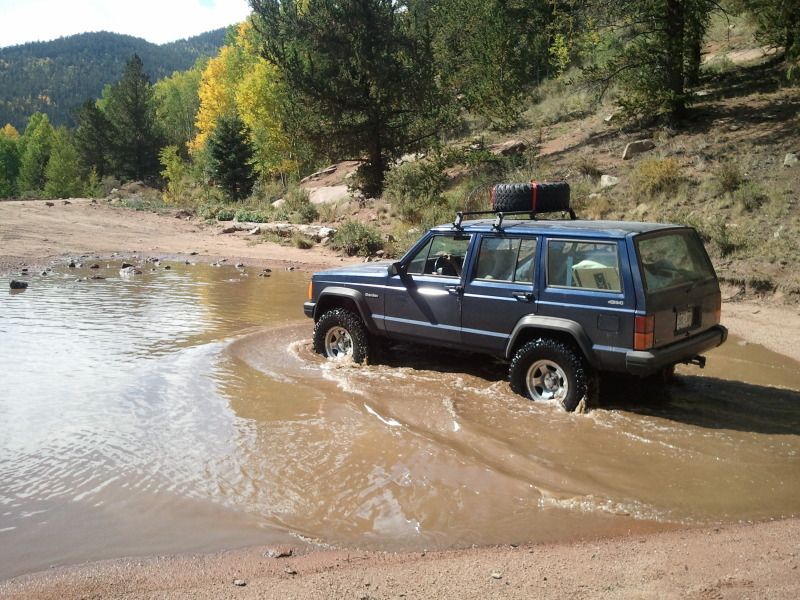 ---
Id rather be wheeling!
Senior Member
Join Date: Mar 2010
Location: La Veta
Posts: 317
my personal favorite
---
Id rather be wheeling!
Veteran Member
Join Date: Jan 2009
Location: Colorado Springs
Posts: 3,987
You dirty flatlander... why didn't you tell people? I would gladly risked being fired to go wheeling! I am un-fireable; a few donuts in a Z06 Vette proved that last week.
But damn; I like how those wheels look on the first gen pik-m-ups! And I'm surprised there's water in the starting area; this time of year it's usually pretty low or dry.
Nice spring hanger too...
When are you coming north again? You have to let idiots like me know! I may be selling my project but I am not giving up on wheeling!
---
I LOVE FELIX!!!!
and I have the stickers to prove it
Anti Bro Lightbar Soceity founder
Senior Member
Join Date: Mar 2010
Location: La Veta
Posts: 317
yeah sorry dan it was kind of one of those last minute things and tried to remember everyone to invite but it ended up only being my dad and I going... I have been so busy with work that I just had to get out...

I dont know when Ill be up that way next but I will let you know... I have a lot planned and going on with my truck... had fun with the spooled rear but its getting old fast so finally pushing t get my E-locker geared and looking into rear spring swap so I can move my rears up front and ad in my high steer rather than home built/custom crossover...
---
Id rather be wheeling!
I'm bummed that I missed this. I really wanted to wheel with you again! One of these days! Glad you had a good time!
---
1998 Tacoma - Rear e-locker, ADS Racing Shocks 2.5" Extended Travel Coilovers with Reservoirs, 3 inch All-Pro lift system in rear, Trail-Gear sliders, Trail-Gear front stinger bumper, CBI Wrap Around tube rear bumper, CB Radio, Skid Row Offroad Skids, 33 inch BFG KM2's on Ivan Stewart 16 inch wheels.
Thank you for the invite and sory I couldn't make it. I had a lot to do before the lead king basin run plus I had to work that Friday. Looks like a good time. Your winch looks good too.