2015 Toyota Jamboree
---
Here's a couple pics from the Carnage run on Saturday. Overall there was one flop, broken birf, broken CV, and throttle problems. May have been more but that's all I knew about. Pics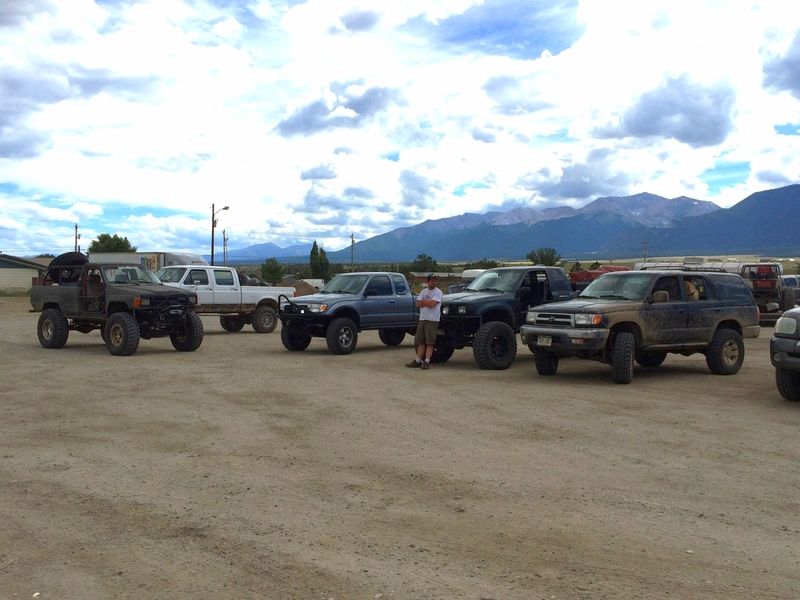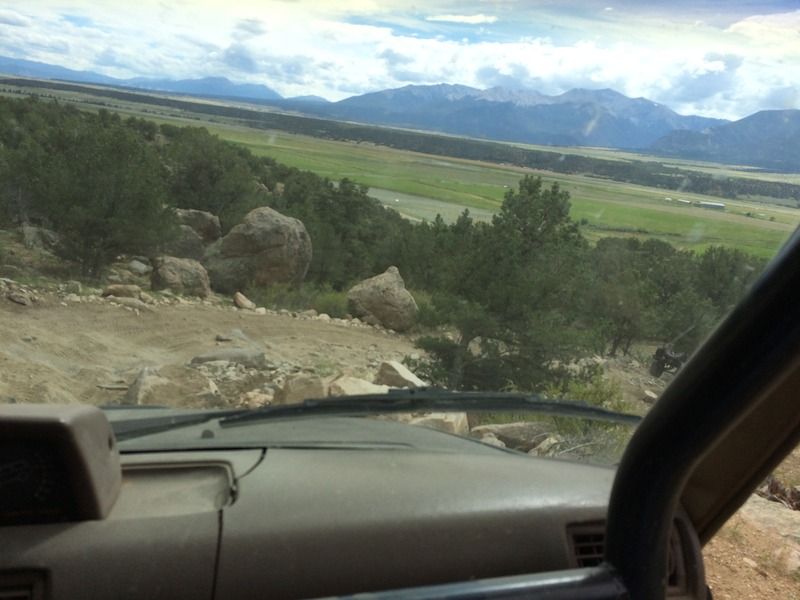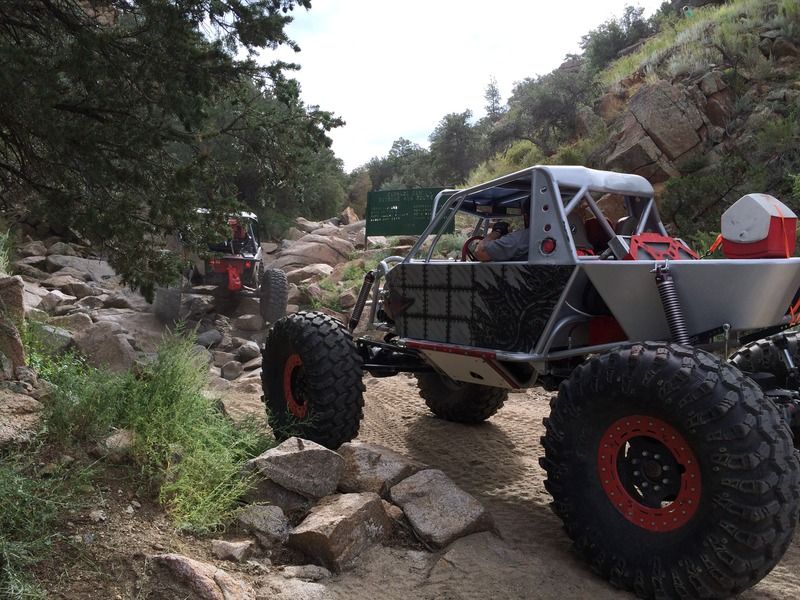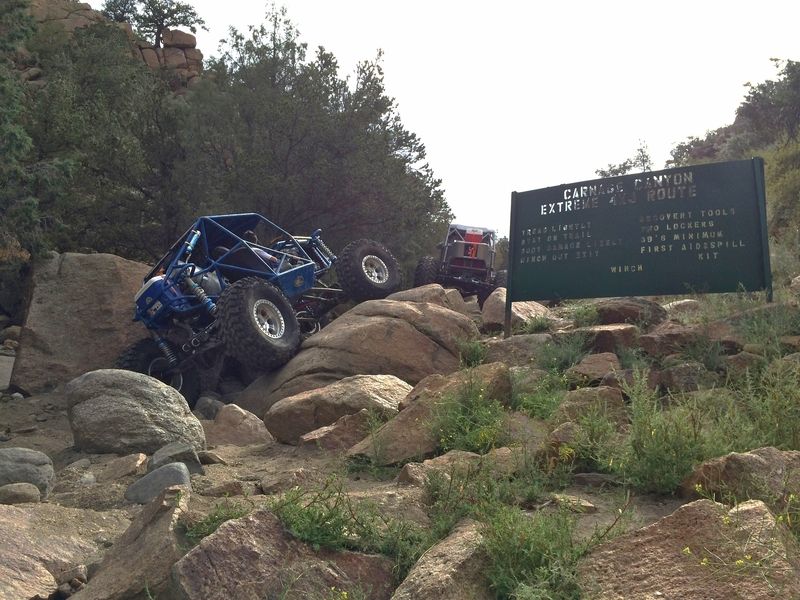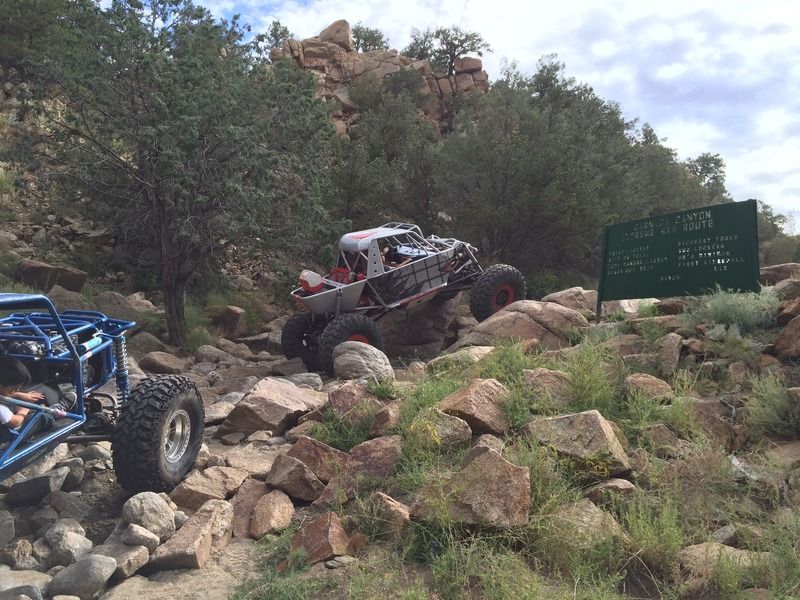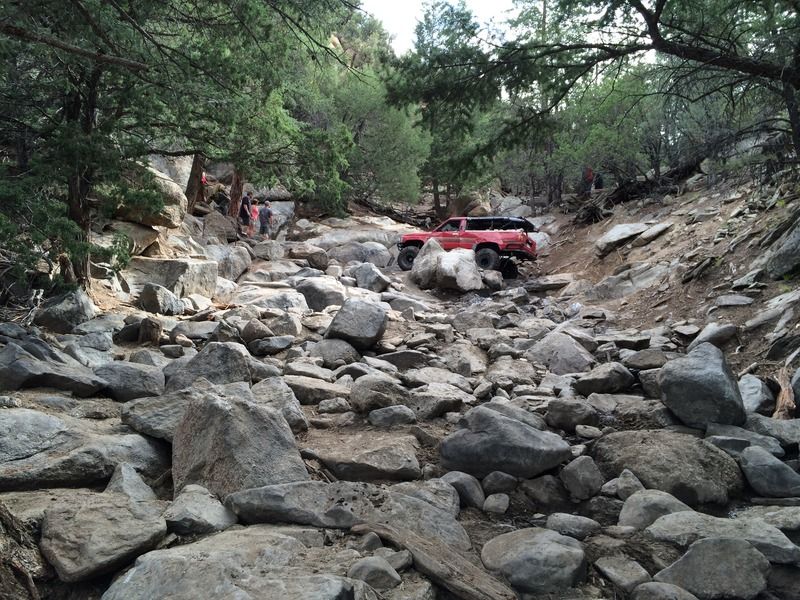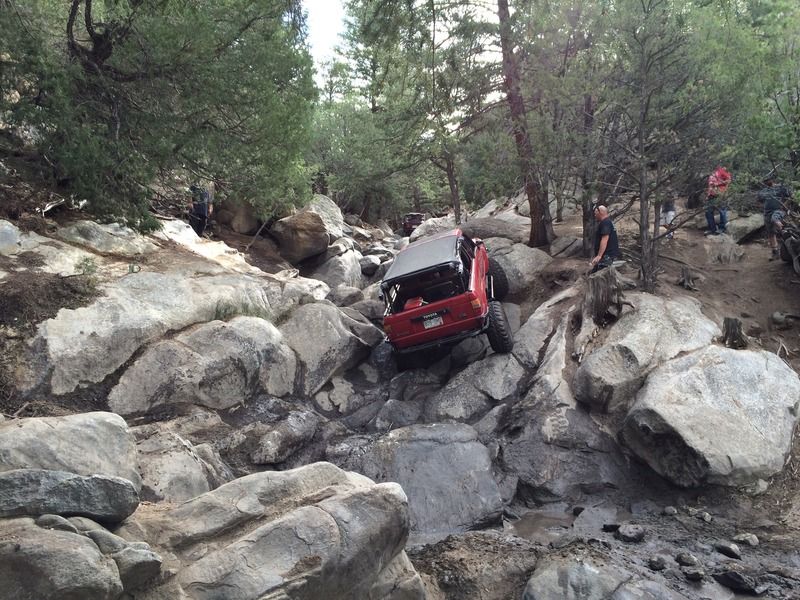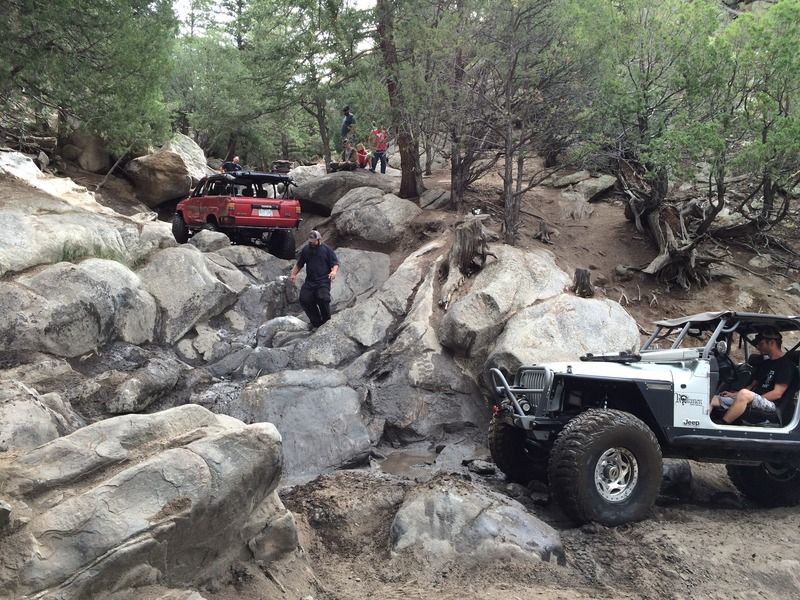 He was diffed front and rear and stuck on the frame/sliders at the same time haha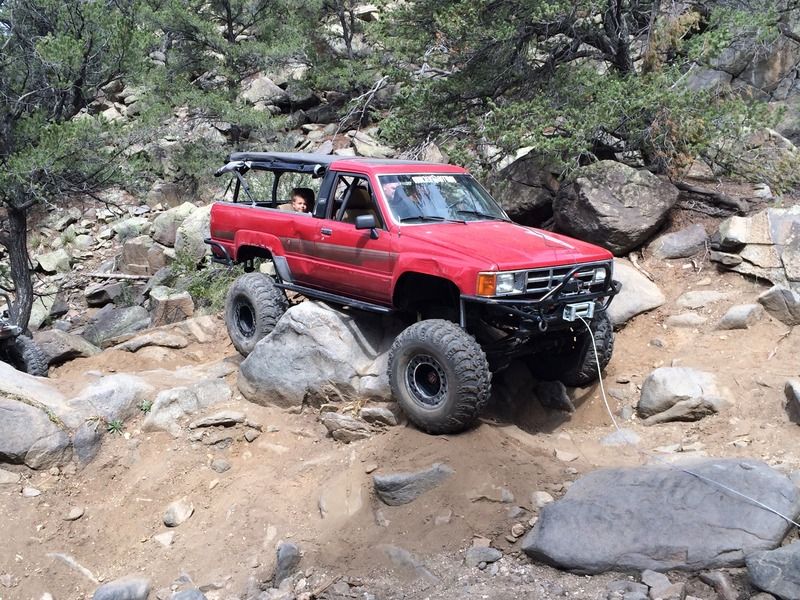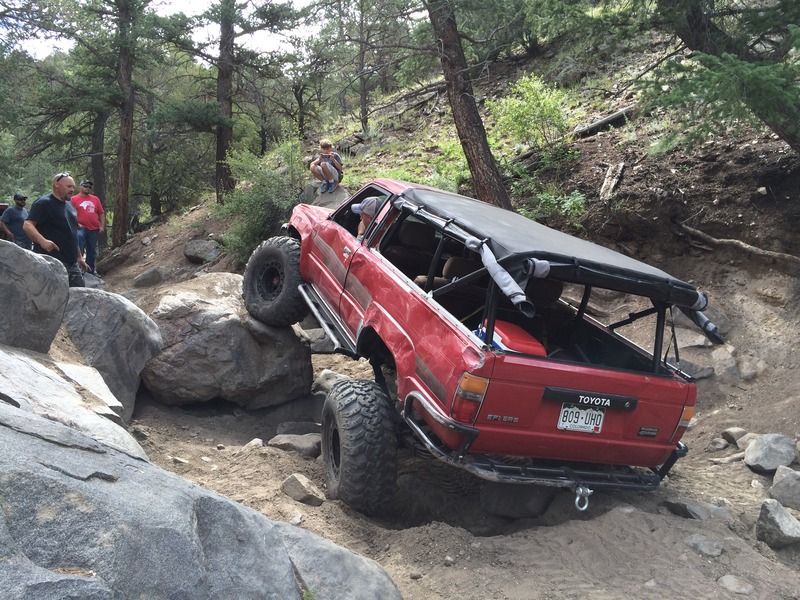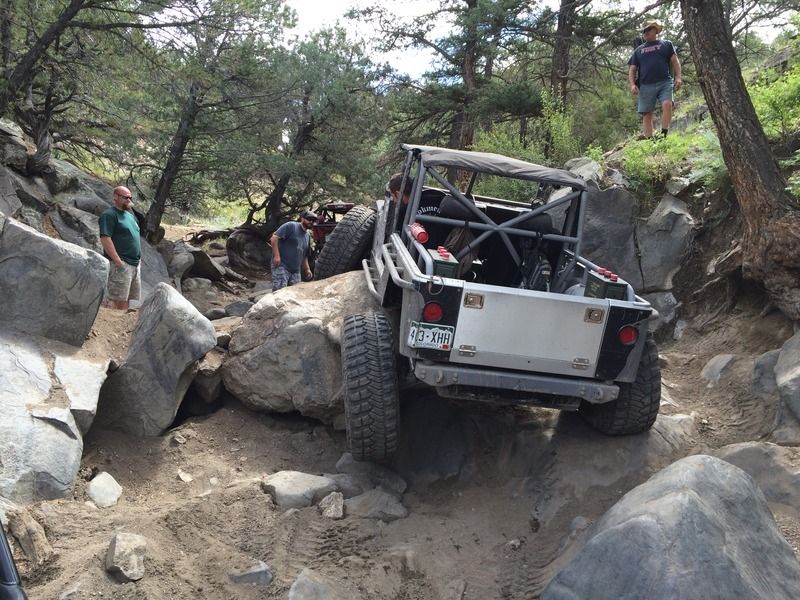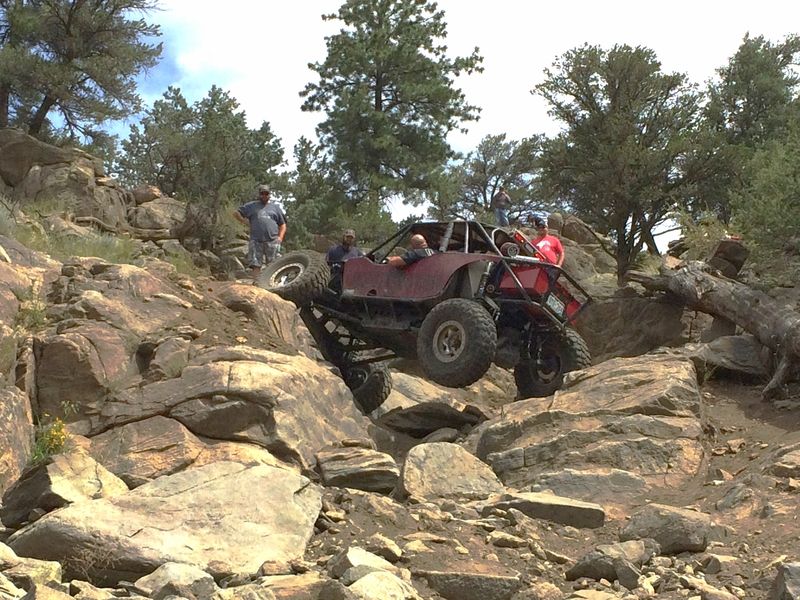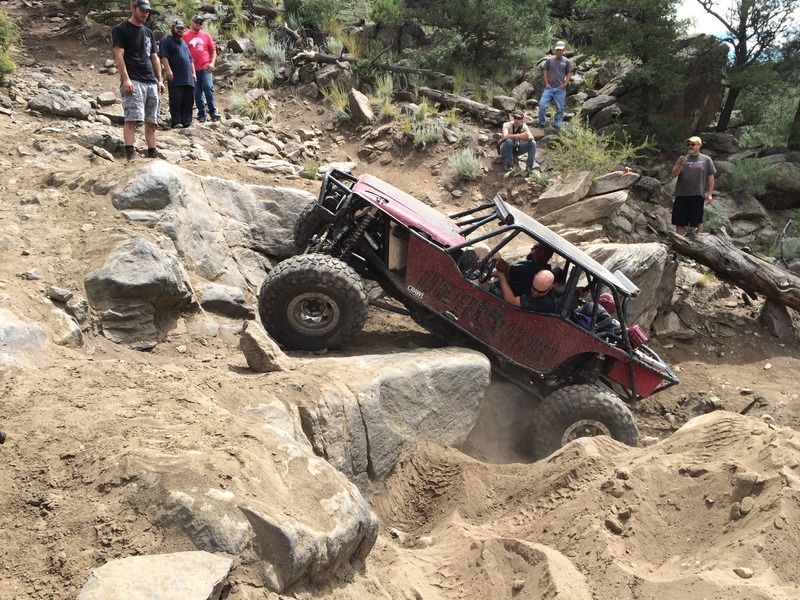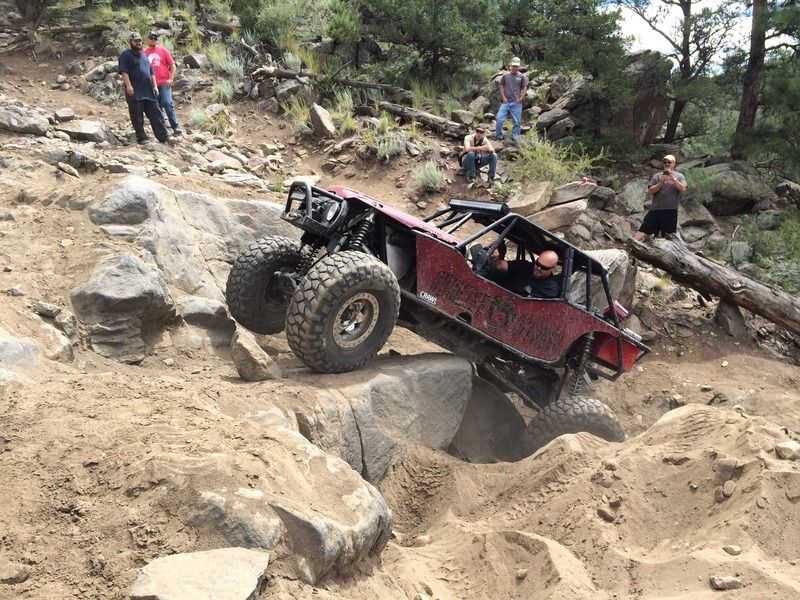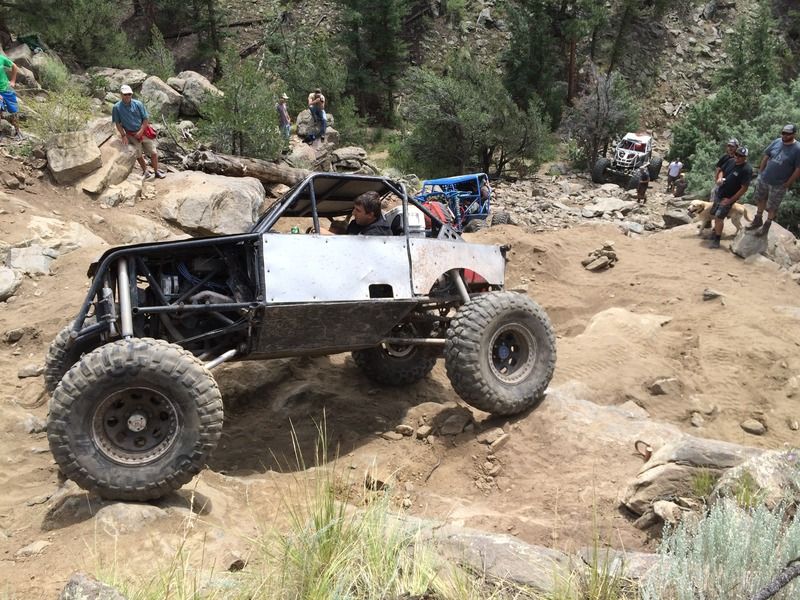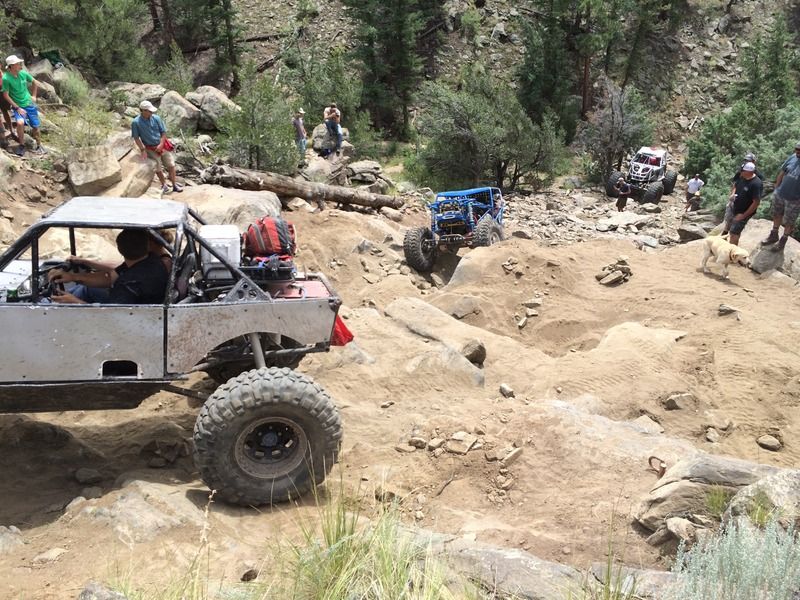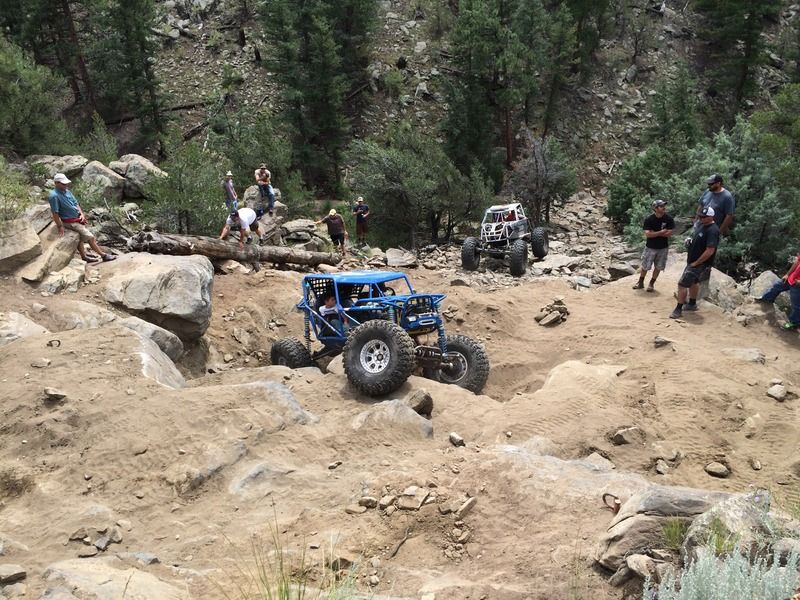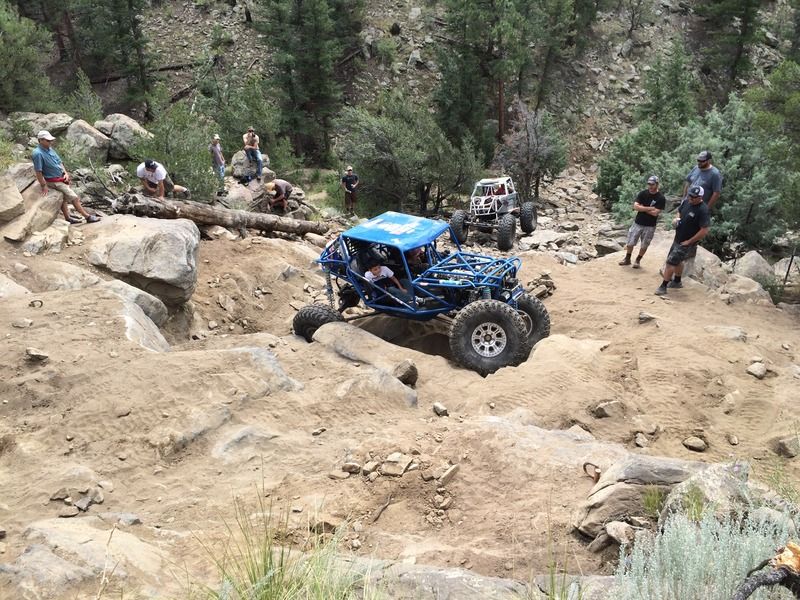 ---
1998 Tacoma - Rear e-locker, ADS Racing Shocks 2.5" Extended Travel Coilovers with Reservoirs, 3 inch All-Pro lift system in rear, Trail-Gear sliders, Trail-Gear front stinger bumper, CBI Wrap Around tube rear bumper, CB Radio, Skid Row Offroad Skids, 33 inch BFG KM2's on Ivan Stewart 16 inch wheels.
Awesome pics!!
Wish my truck wasn't broke.
---
90 4Runner, 22re, 5spd, SAS, dual stock cases, locked f/b, 37's
02 Ford Excursion 4x4 - Tow Rig
Great pics..... Looks oh so familiar now since I was just there 2 weeks ago.
---
Sy
85 Syota, 6.0/700r4/203/300/60's/Detroits/37 PBRR's/§XX§
02 Cummins tow rig, a few goodies
High Country Renegades
Veteran Member
Join Date: Oct 2008
Location: Sunny Colorado
Posts: 1,288
Had a blast even with a couple near misses. Thanks again Dan.
I was too busy driving so luckily others where there to take the pics and vids. My Sis was the one who took most of that stuff, but she uses Facebook.
So if you want to see what she posted login and browse on CoTTORA's Facebook group page:
https://www.facebook.com/groups/51932134546/?fref=nf
EDIT:
Here is a teaser
:
---
Its all
88 Hilux Pickup Trail Rig - Build Thread
03 Taco DD
---
Last edited by Yanman; 08-12-2015 at

07:04 AM

. Reason: Added a pic