countersinking bolt heads on a skid plate
---
So i was lucky enough to get a set of the All Phase skid plates from CR and they are NICE, but being that i don't have the ability to leave well enough alone i thought it would be a good idea to countersink the bolts on the front skid so the heads don't become hamburger.

here is what they look like stock
so the fist thing i did was cut out the mounting slots from the skid plate using a 1 3/4'' hole saw. In the pic it is sitting on top of the 1 3/4'' tubing i will use for a "spacer"
next i cut two 5/16'' spacers out of the 1 3/4'' tube and welded them into the 1 3/4'' holes on the top side of the skid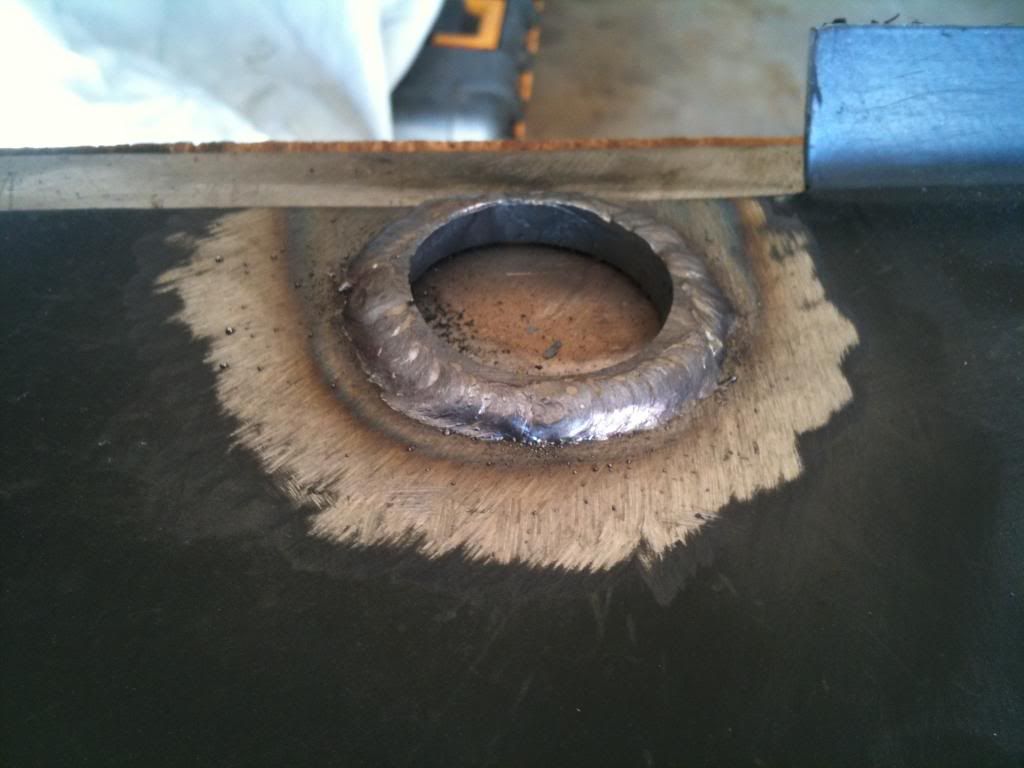 i then welded the mounting slots onto the spacer's
then a quick weld around the bottom, and the bolt head is now safe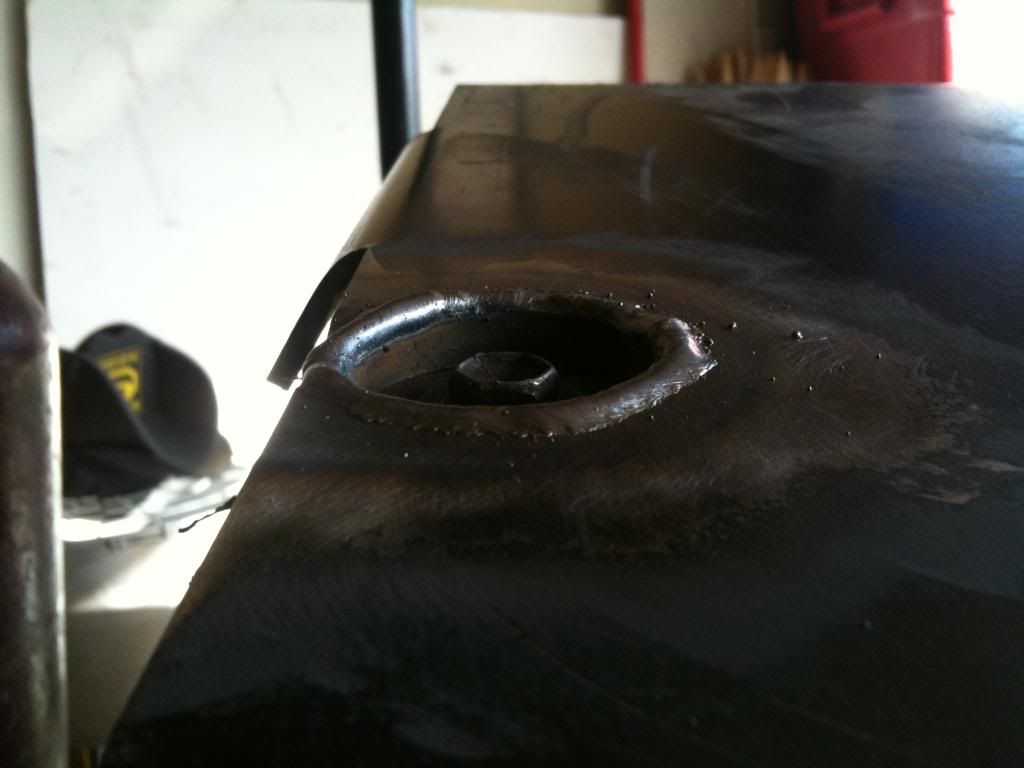 on the truck sorry for the poor picture quality
Looks great. I havent had an issue with hitting those bolts on my bud built yet, but now i know what i will do if i do in the future.




---
Degenerate

I am not lost


98 mazda protege
99 v6 trd taco-some stuff
07 Ninja 650R
well done.
---
de·gen·er·ate

I'm outside your window watching you read this.
not a bad idea. but that lowers the pan as a whole. great idea though, my bolts are about gone. probably going to end up cutting them out.
Looks great Todd!
Wanna come help me retro fit a set on my 89?
I didn't think about countersinking the heads on the bolts when I built mine. I built my IFS/engine skid it two pieces so I could remove the the second one to access my diff, oil, CVs, and driveshaft. I don't like the bolts hanging down in front. Even a round head bolt could catch.
I'm stealing your idea and countersinking my bolts.
Nice work!
---
86 runner
Rebuilt 22re, r151, ep9.0, 31's, addicted front bumper
04 Tacoma DC with custom body work
Dreams of owning a fzj80, fj60, fj45 troopy.
Quote:
Yea, 2 days later and I still feel like a sack of assholes.
Quote:
Originally Posted by Mr.Leary ExPo
Years from now, when we are dead and gone... the roaches will be driving little Toyotas with 3.4s.
Quote:
Looks great Todd!
Wanna come help me retro fit a set on my 89?
ya sure any time
I should countersink my main ones (the rest are carriage bolts) under the IFS cross member. I ripped mine out of my allpro skid awhile ago. The center section is held up by pressure from it being bent lol