Miller Jeep Trail - June 22, 2019
---
Teaser....
---
1985 Toyota 4Runner
Trail-Ways Offroad Maps
KUF202
Tyler aka "Ryan", thanks so much for leading us up the MJT today. You are an excellent leader. It was great meeting you and all the other participants. I had a great time.

Robb and Tiki
Try This link. You should be able to upload full res pics and videos here. You may have to have a gmail account. When I viewed them and downloaded them it shows them in my
https://photos.app.goo.gl/6ToeC7qLTB4HKGA27
Let me know if it doesn't work and try to fix it.
---
.
Kenny - KK6AWD
'07 FJC/Rear Locker/35's/3" Lift
Thank you Ken! Great pics and I love the video of my rig!
Robb
---
Thanks the pictures and videos are great
---
1985 Toyota 4Runner
Trail-Ways Offroad Maps
KUF202
---
1985 Toyota 4Runner
Trail-Ways Offroad Maps
KUF202
---
1985 Toyota 4Runner
Trail-Ways Offroad Maps
KUF202
Member
Join Date: May 2007
Location: socal,Diamond Bar
Posts: 48
Thanks guys for a great trail day and the great pictures and videos.
Member Dismemberer
Join Date: Dec 2004
Location: SoCal
Posts: 18,164
Thanks to everybody that came out for the event. It was a great trip and we had no issues which is always thankful. Summary follows-
The group met at 9am at Flying Js. After everybody was ready, we headed up to the trailhead. Another group of vehicles, about 10, went in front of us while we aired down. We started the trail about 10am and begin the run. The first obstacle on the gatekeeper was noticably easier this year. The big hole was filled in on both sides. We proceeded through to the switchback hill where we met up with the group that was in front of us. They stopped to repair a busted CV, so we keep going past them. Most of Lockwood trail was pretty non-technical. The trail and obstacles were all in good condition. The group made it to the lunch spot by 12pm. We stopped an hour for lunch then proceeded up Miller just as the next group behind us came in for lunch. Miller trail was also in good condition and the 3 main obstacles near the top were filled in with rocks and dirt, making them fairly tame. The group made it to the top of Miller Jeep trail by 2:30pm. We stayed at the top of Alamo Mountain for a while, grabbed a group photo, then headed down to Hungry Valley to play in the obstacle area. We spent another hour or so at the obstacle area before everybody headed home.
The Group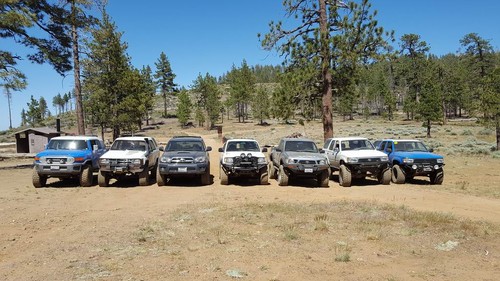 Rocksurfer at Kabob Hill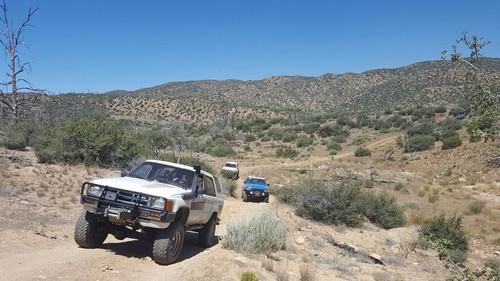 Kabob Hill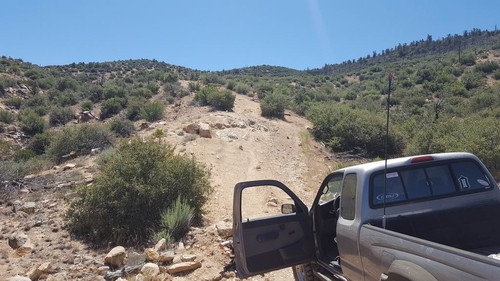 Horned Lizard near our lunch spot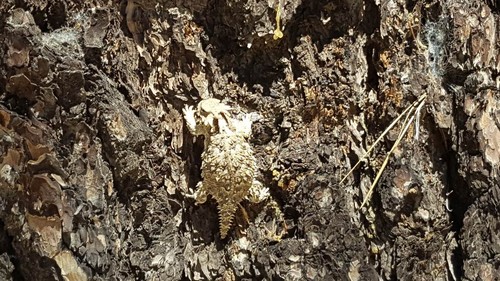 Lockwood Creek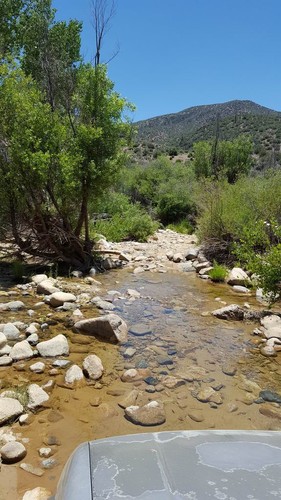 Part of the easier uphill sections of Miller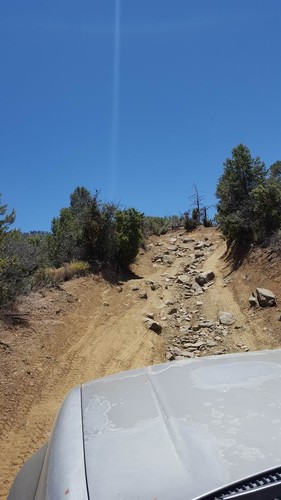 Me on the first main obstacle (Thanks Ken)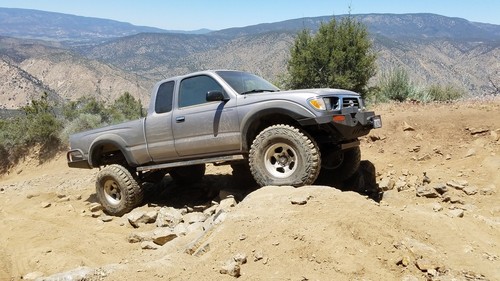 Rocksurfer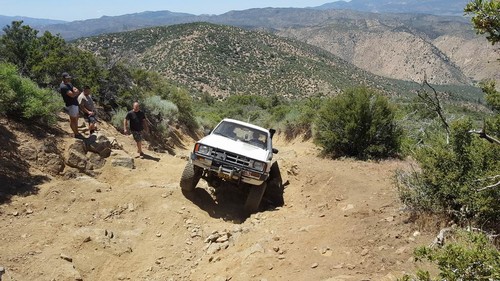 FNG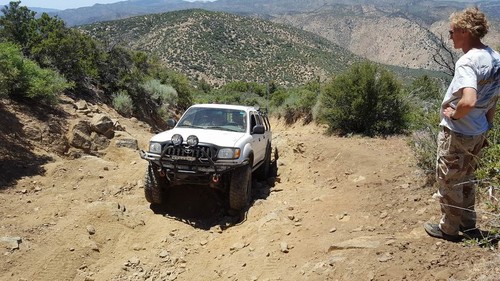 If you look near the bottom left, the next group is coming up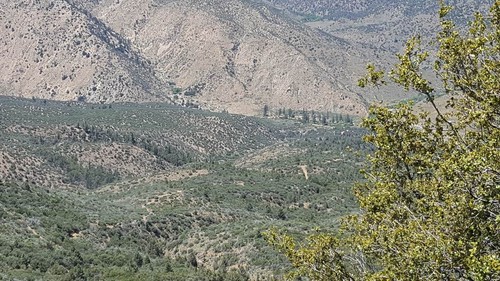 (
Bigger image link
)
Do not adjust your monitor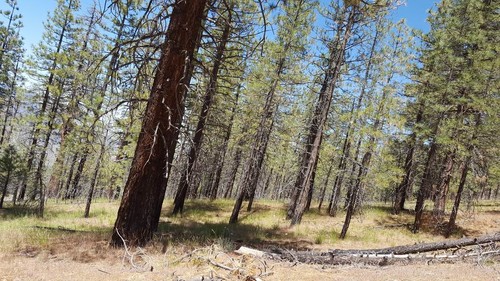 Playing at the obstacle course