I'm going to have to compromise on the flat belly boner that I had and mount the lowers under the frame in order to keep roll axis down. Here are final numbers with 25" frame height.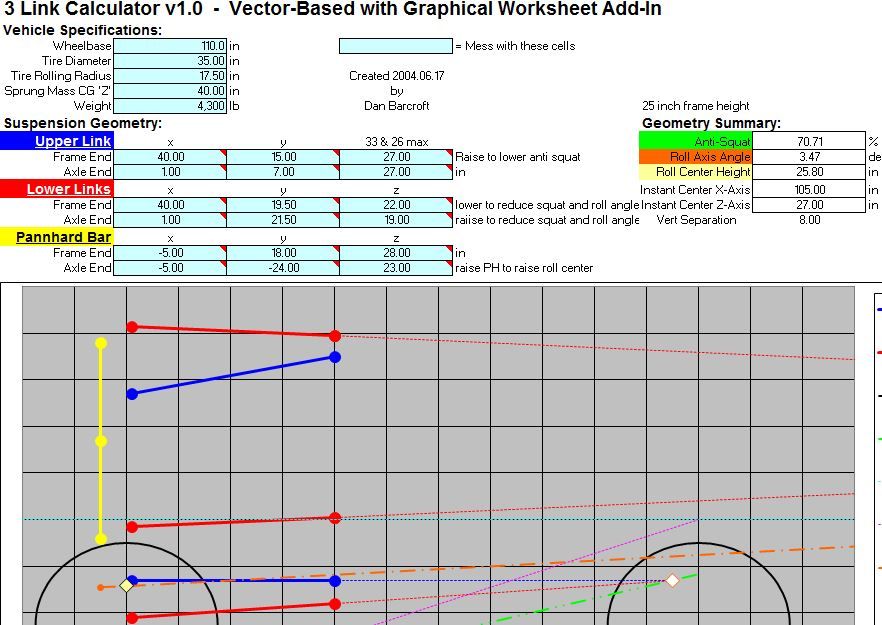 ---
'03 4unner as daily driver & '98 4runner for trail rig.
My '98 build
those jacked up body mounts are scary!
---
Quote:
Yeah, well, I'm just glad I snagged a few Spector cans before EPA converted them to Sphincters
Quote:
Lube may be your best friend (depending on location).
'00 Excab Tacoma, 2.7, 5sp with a Bunch-o-mods
Inchworm Rock Walkin' Gear
Senior Member
Join Date: Jul 2005
Location: Chandler AZ
Posts: 370
Nice touch painting the drain pans red.....nice contrast when taking pictures.
subscribed.
---
gearinstalls.com
2001 Taco xtra-cab 3.4L auto TRD white
SAS'd with FJ60axle and flipped.
Frontal shackles.
Allpro front/rear 5" leaf packs
35" KO2 tires
rear 8" G2 488 gears
front 9.5" 488 Nitro gears
Senior Member
Join Date: Jan 2016
Posts: 128
Nice find on that T100 parts truck. I love T-100's. Wish I could find a used super-clean one from like '97 with a 5-speed and 4x4.