I bought this over the weekend to partout, there are some parts I want for my 2001 but most of the vehicle is available. Here is what I do know.
It was built by a forum member in Arkansas who has built several others, you can find the build-up of this on yotatech. It was sold in summer 2011 to a guy in Alabama. His wife wrecked it, it has heavy front end damage and the TJM bullbar and frame end horns are damaged. The front fenders, etc are trashed but the apron actually looks pretty good. The body is in great shape as are the doors, etc. I have not heard it run. The guy I bought it from had a supercharger on it but took it off and sold it separately. I have not heard it run as he didn't put the intake manifold, etc back on it before I picked it up from him. However, I do trust him and based on the maintenance, etc he gave me and the fact he has built several highend vehicle including one on the cover of Petersen's magazine trust what he had to say.
I'm parting out the entire vehicle, just inquire about any parts you may need.
The j-shift transfer case is available $125
The transmission is available. I am told that it has an upgraded valvebody in it with about 20k miles on it. I don't have any paperwork for it though.
Power Black Painted Mirrors: $150 for the set shipped
Gas Tank: $75
Doors: $100 each
Rear Hatch: $300
Walbro in tank pump $45
Drive Shafts: $50 for front, $75 for rear plus shipping
Roofrack with mounting hardware and cross bars: $125 shipped in the lower 48
Rear Seats, Carpet, Door panels, window switches, dash, cluster, etc are all still available.
Going to start a list of what is sold:
-Weather Techs
-Rear Bumper
-Hoodscoop Insert
-AC button
-Airbox
-Console
-Ebrake
-Console mount
-Rear spoiler
-Front bucket seats
-Evap canister
-OME 891 coils
-OME shocks
-Tires
-Flares
-sliders
-black trim (center dash surround, instrument cluster surround, shifter surround, and window switch trim
-Turn signal stalk
-Engine
Door Panels:
Misc. Trim:
Power Mirrors:
Drive Shafts:
Window Switches: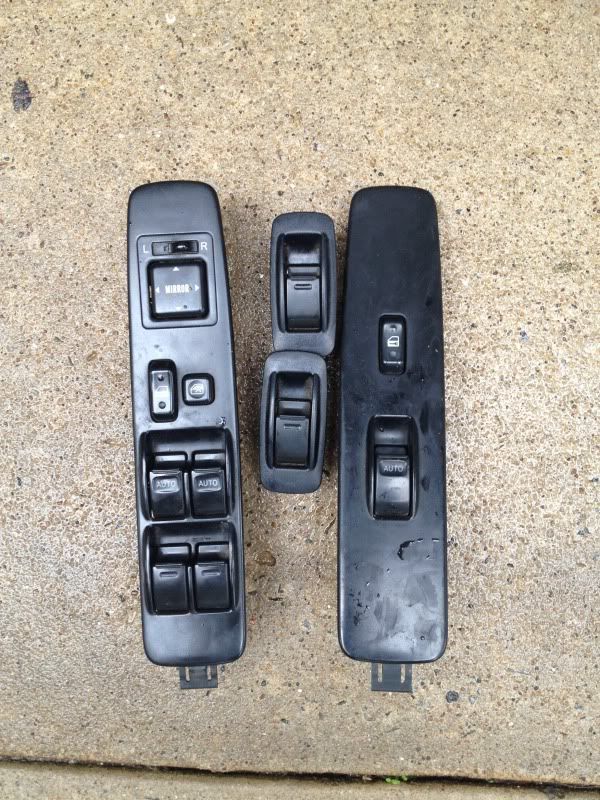 a
Roof rack, complete: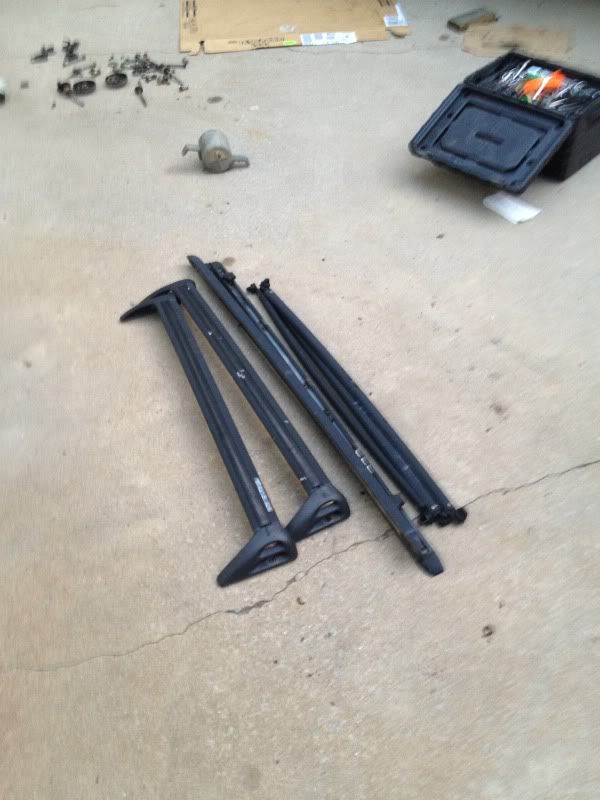 Hood (it has some reapairable damage on the leading edge and in the back left corner it is tweaked a bit:
Shifter Assembly: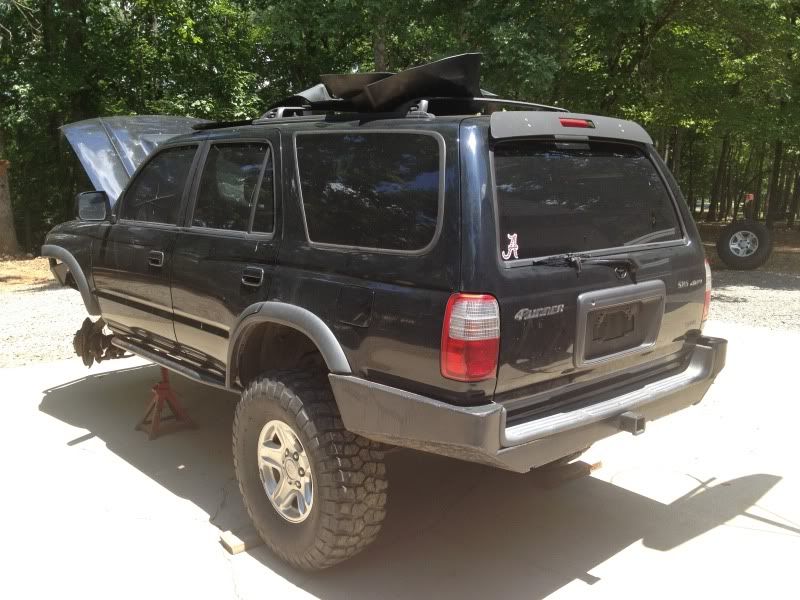 Exhaust with flowmaster muffler:
Here is a link to the whole album:
1999 4runner Photos by justinhanzlik | Photobucket
The vehicle is located in Canton, GA