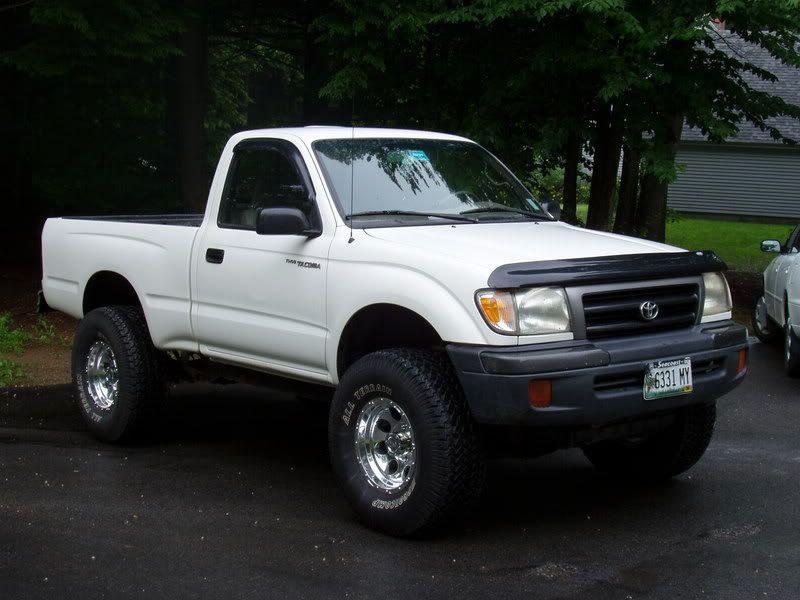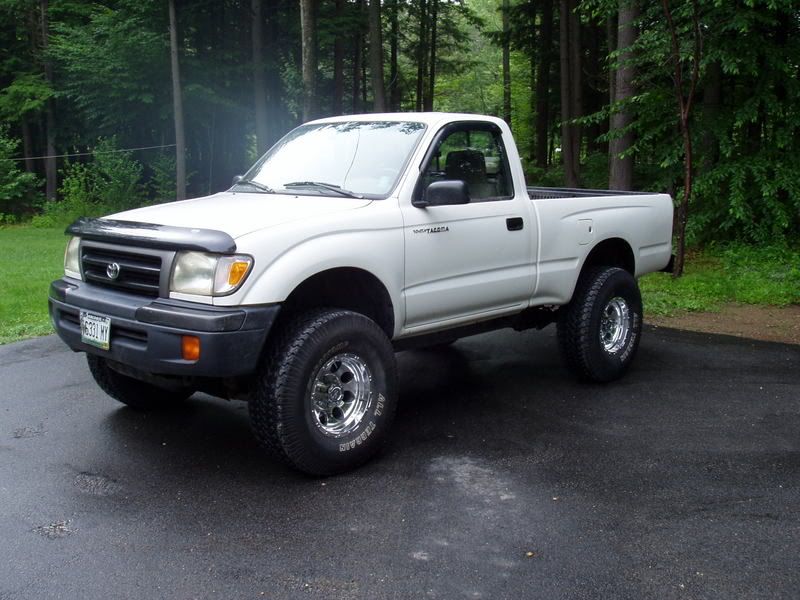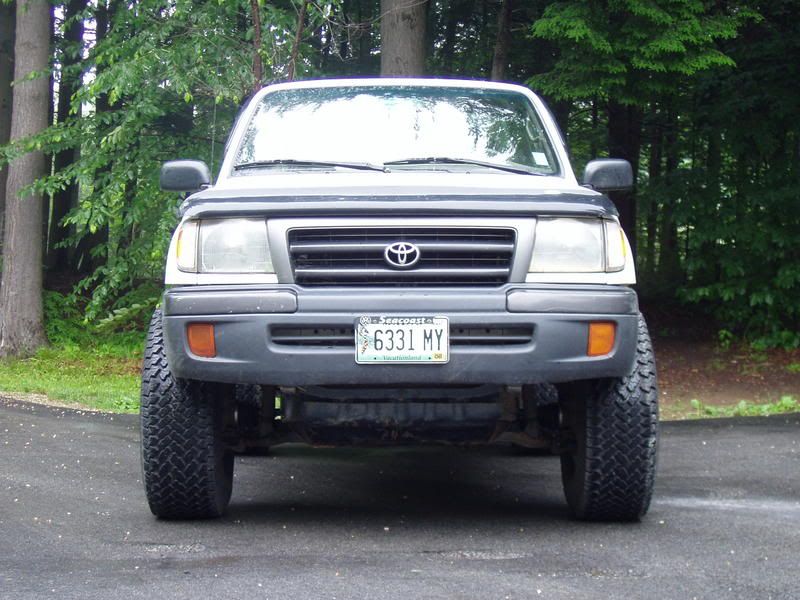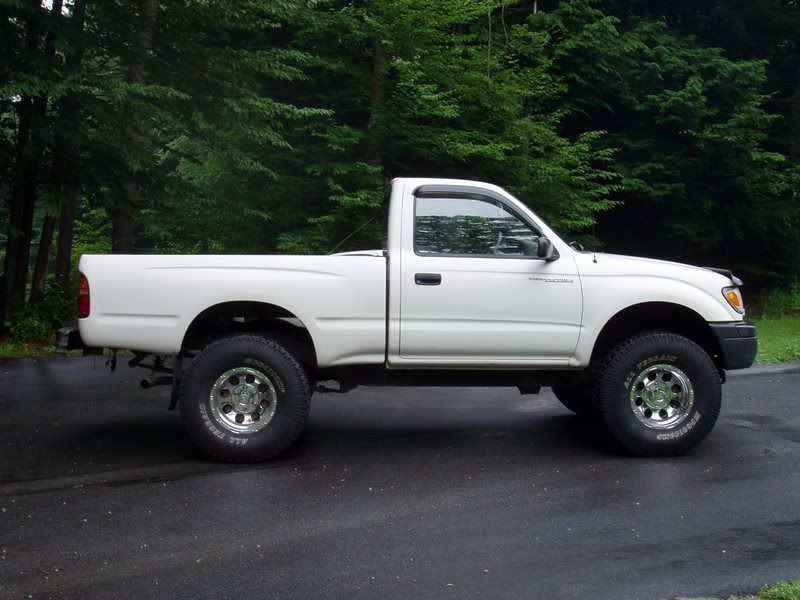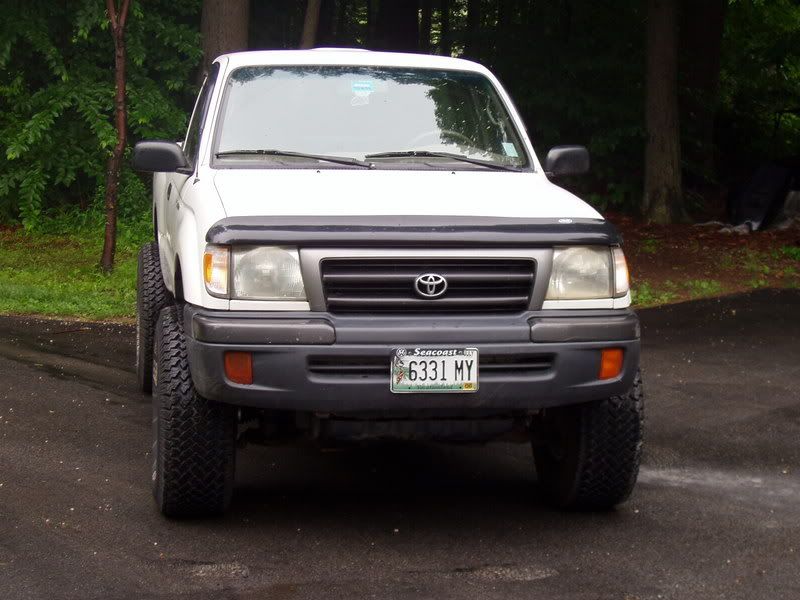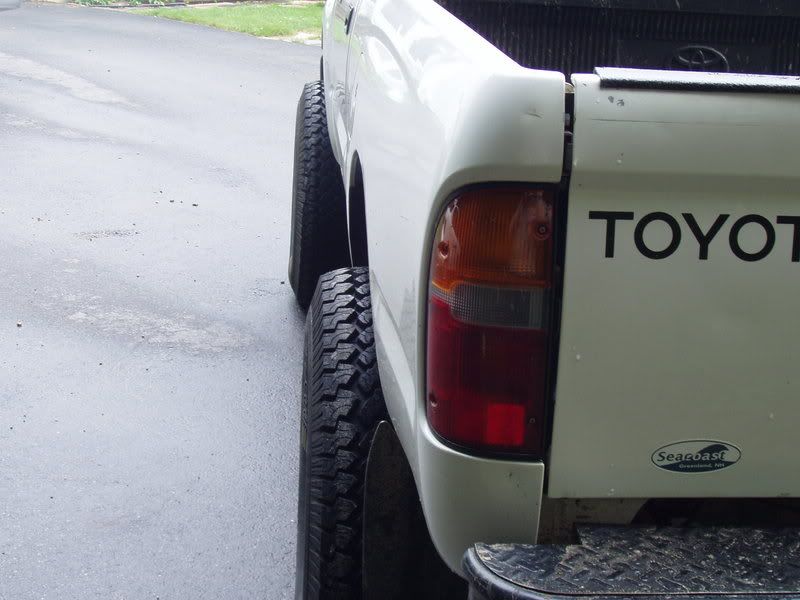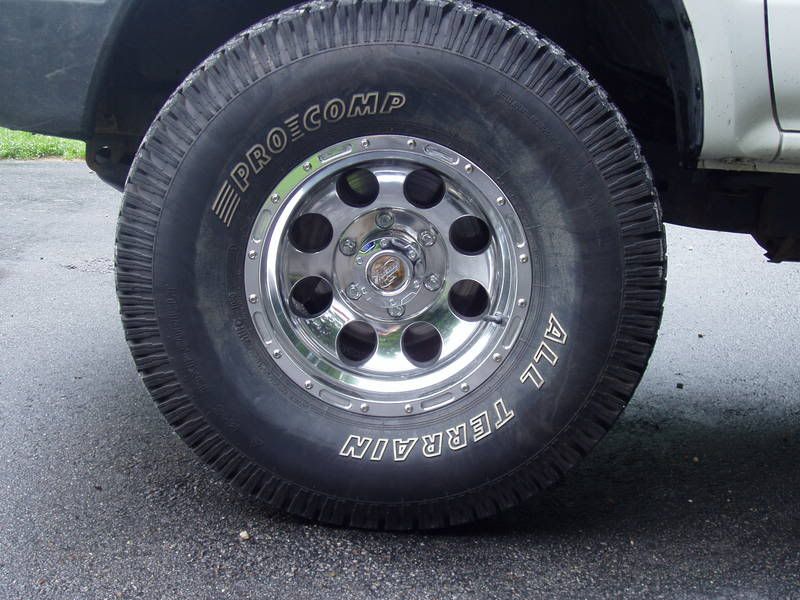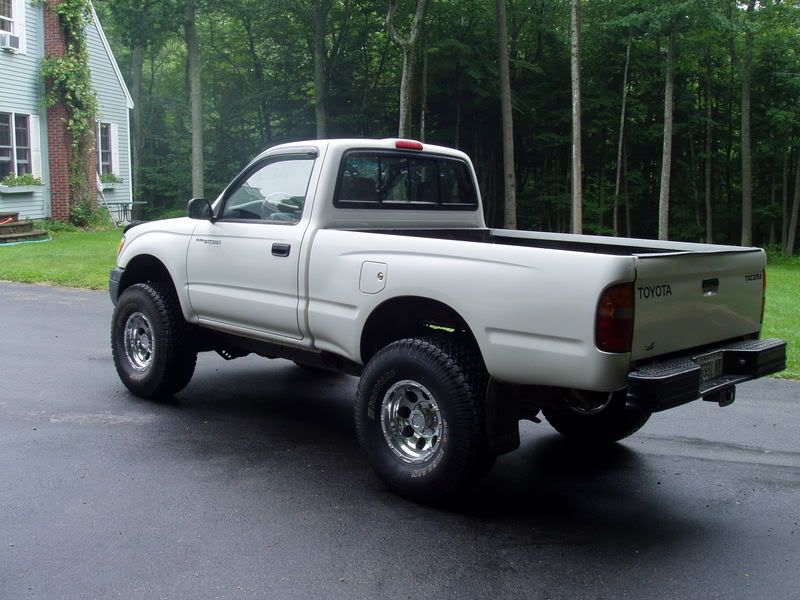 Manual hubs
New clutch 18k miles ago installed with used engine
3 inch PA body lift
15x8 Pro Comp 1079 alloys
33x12.5 Pro Comp AT w/ less than 10k on them
Onboard air compressor (not the greatest but gets the job done)
Custom rear trailer hitch reciever and newly installed wiring.
Black aluminum cap (ugly)
Comes with stock rims and tires for inspection time.
Pioneer CD player
Alpine speakers
I am only selling because of a great deal on a tundra. Truck has 172k miles on it, the rear end sags .75 inches on the left side, tailgate is bent a little, has a few minor dings in the doors, the engine went at 155k and a used engine w/ 90k was installed along with a new clutch, o2 sensor just replaced, I recently did a coolant flush, brake fluid flush, all diffs, t-case and tranny fluid drained and refilled. I work at a dealership and get free oil so the oil has been changed every 3k w/ valvoline synpower sunce I have owned the truck at 147K. I am looking to get $7000 obo, will meet someone halfway if it is less than a half days drive. I live in southern Maine.