Discussion Starter
•
#1
•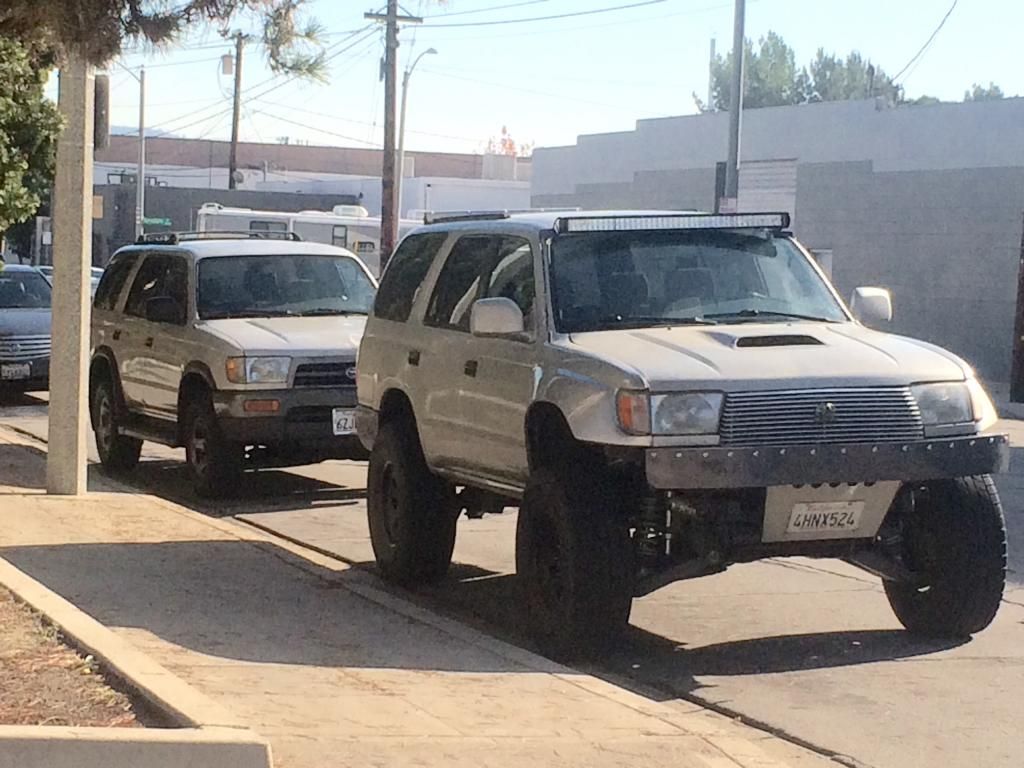 2000 4runner
3rz 2.7 auto
camburg kit up front with extended radflos/OME coils in the rear
coming soon:
5.29s
cbi rear bumper
new front bumper
methods
TC uppers lowers and panhard
picked up in about 2007, only old school pic i have of it. woke up to this one day. damn stoners.
wasnt really into off roading until a mexican dude at work with a disco truck talked me into getting a ghetto lift.
2.5 coil sacers with a 2 inch body lift. thought it was so badass. used to beat the shit outa this thing.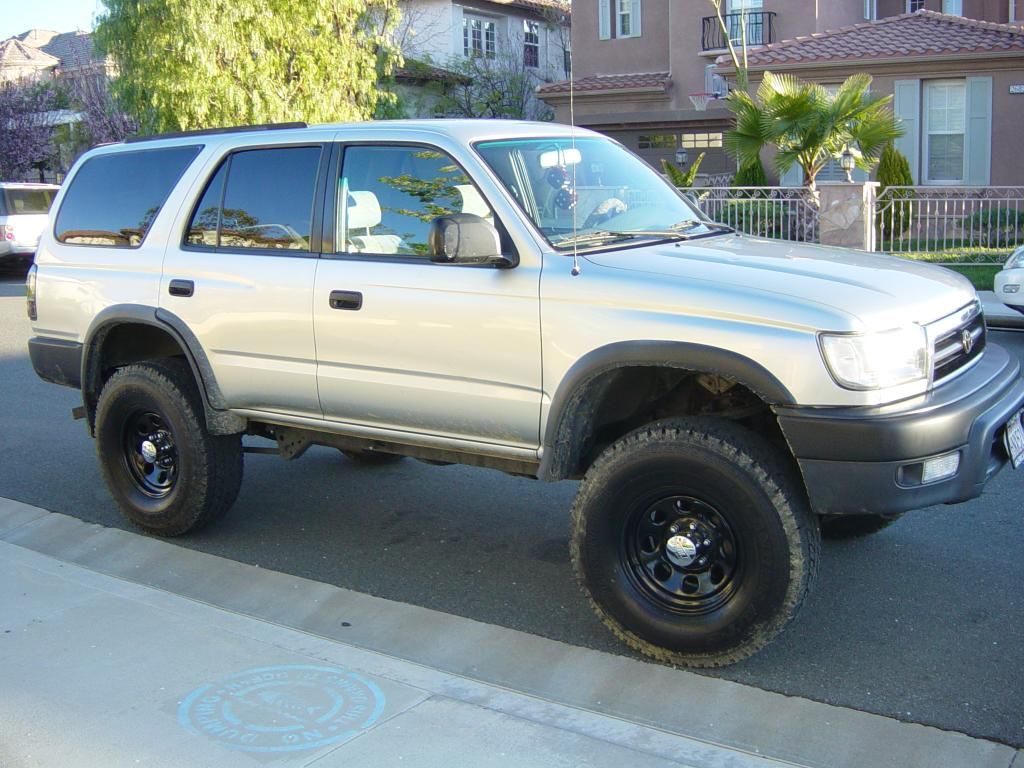 ended up ditching the body lift and upgraded the front to old man emu struts and coils. i still had no idea what i was doing haha. ran out of talent and ended up tipping it on its side one night. sorry no pics. got a new door and front glass to replace body damage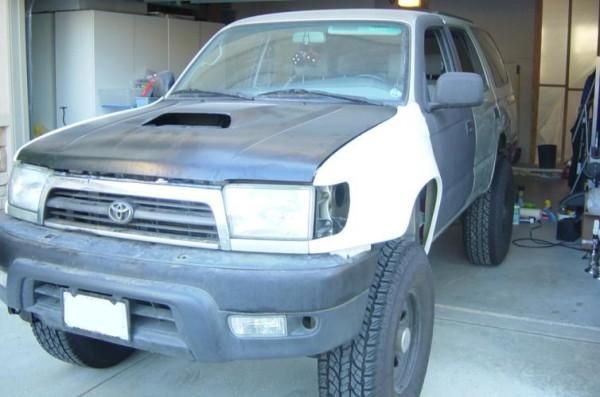 right before paint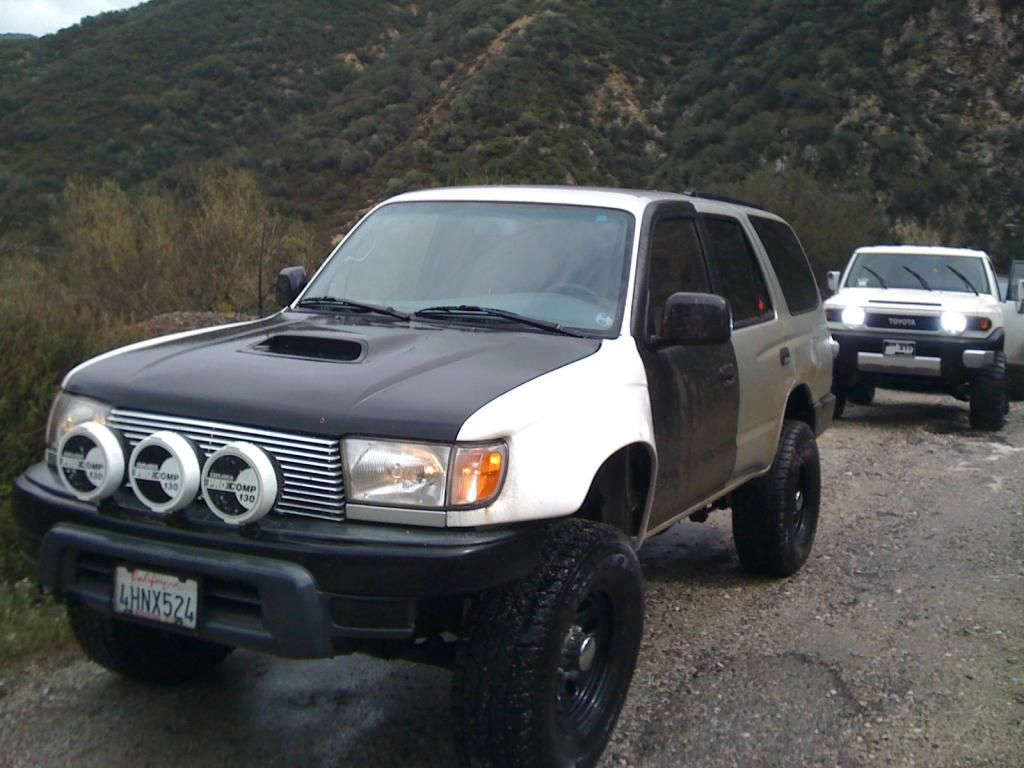 after paint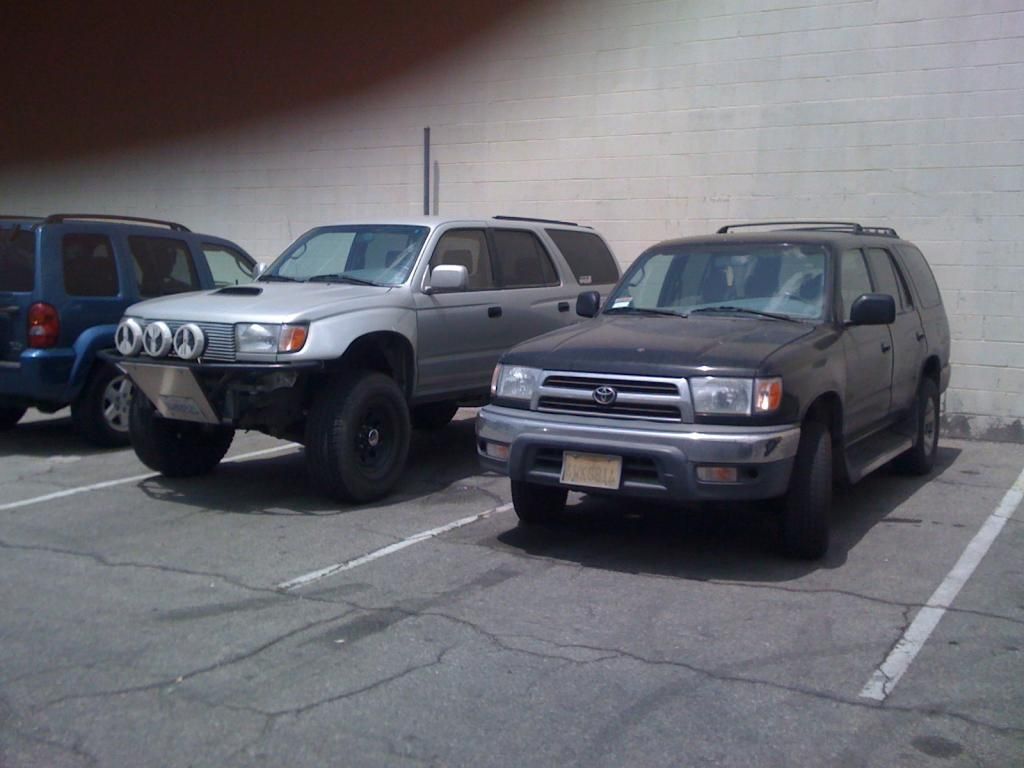 out in gorman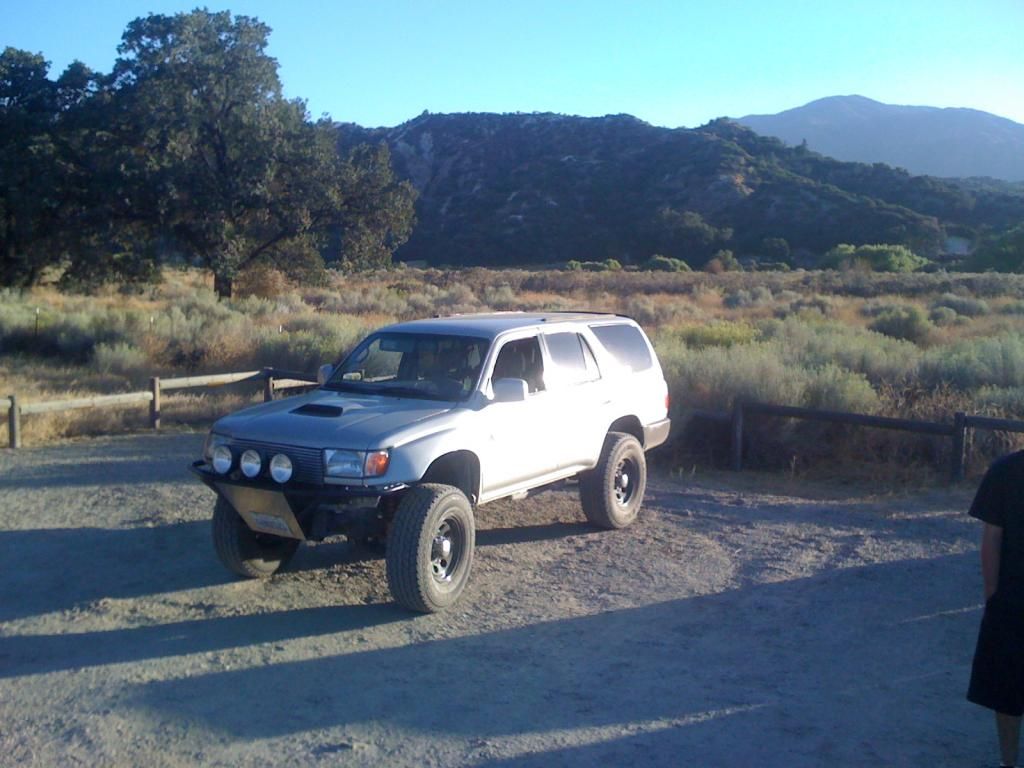 blew a head gasket on the way back from nor cal.
truck sat for a while then ended up tweaking the front bumper and cracked the glass in a fender bender. little repair work and snow in so cal
truck sat some more. saved up some cash and got a camburg kit and installed some leds in the dash.
installing kit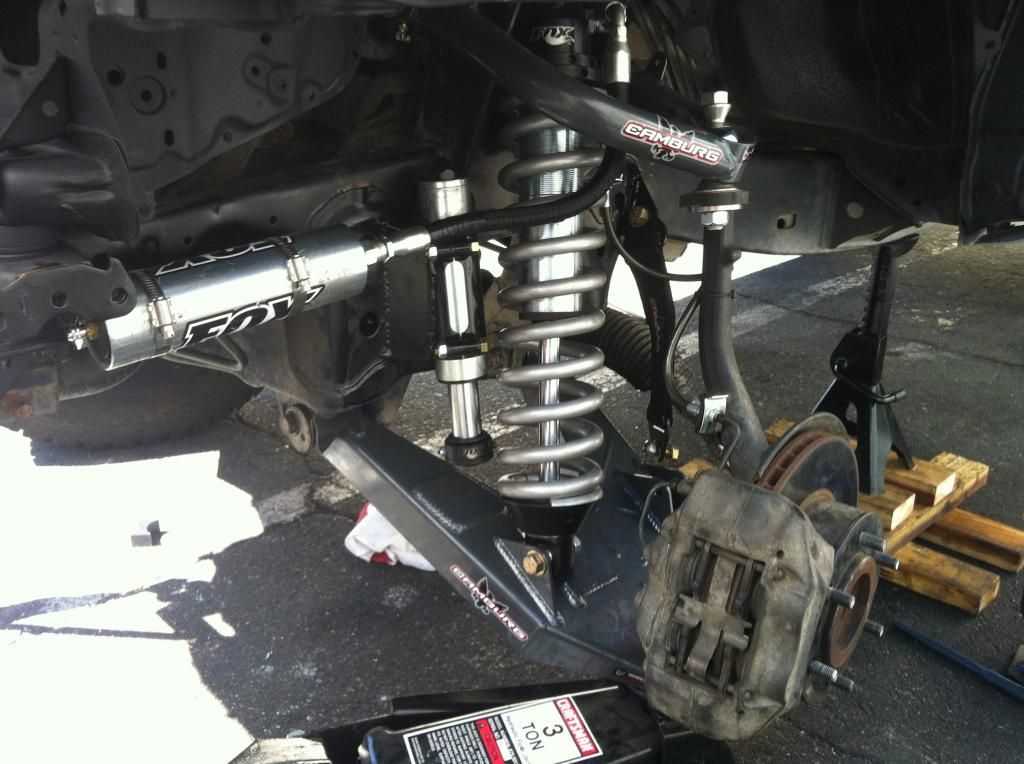 rear shocks, i have a set of daystar poly bumps out back as well. soon to be replaced with fox air bumps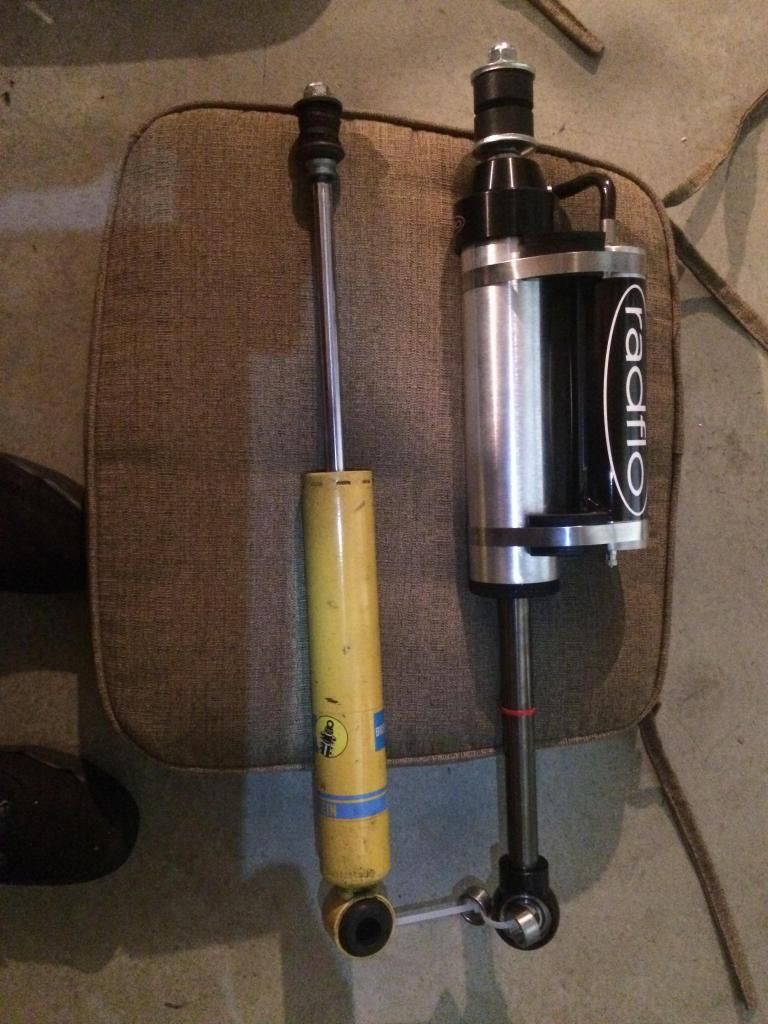 bumper was tweaked from previous fender bender so i made a valence to try to square up the body lines. looks 1000x better than before. threw some speed holes in the skid plate too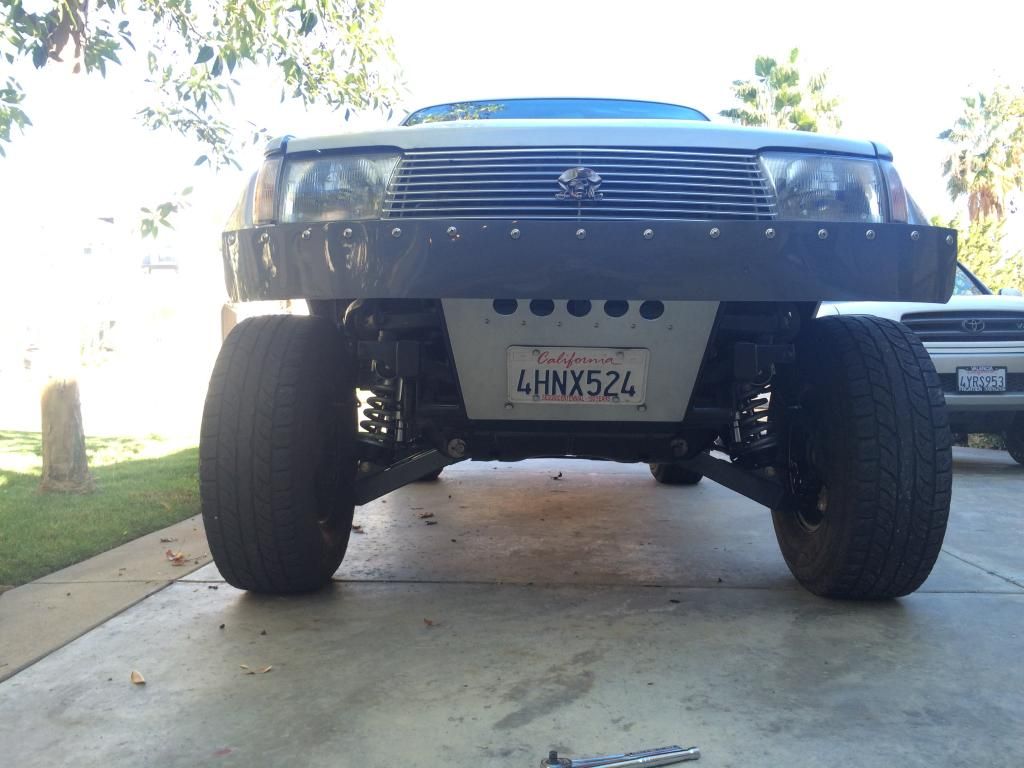 rear storage-jack, shovel, tools in tub, fire ext, emergency backpack, spare tire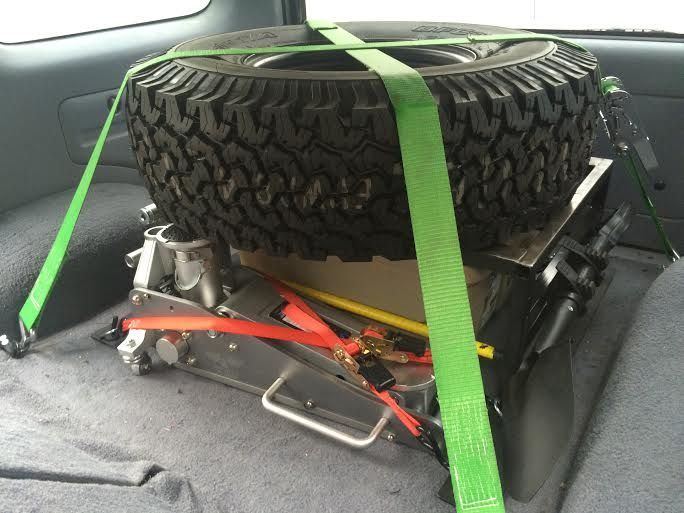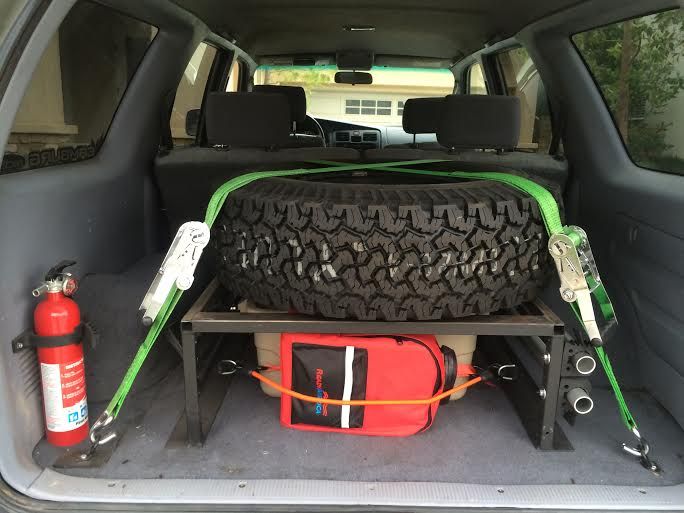 needed an amber out back so i ordered up one of these bad boys from ruff stuff and mounted it to the stock air deflector location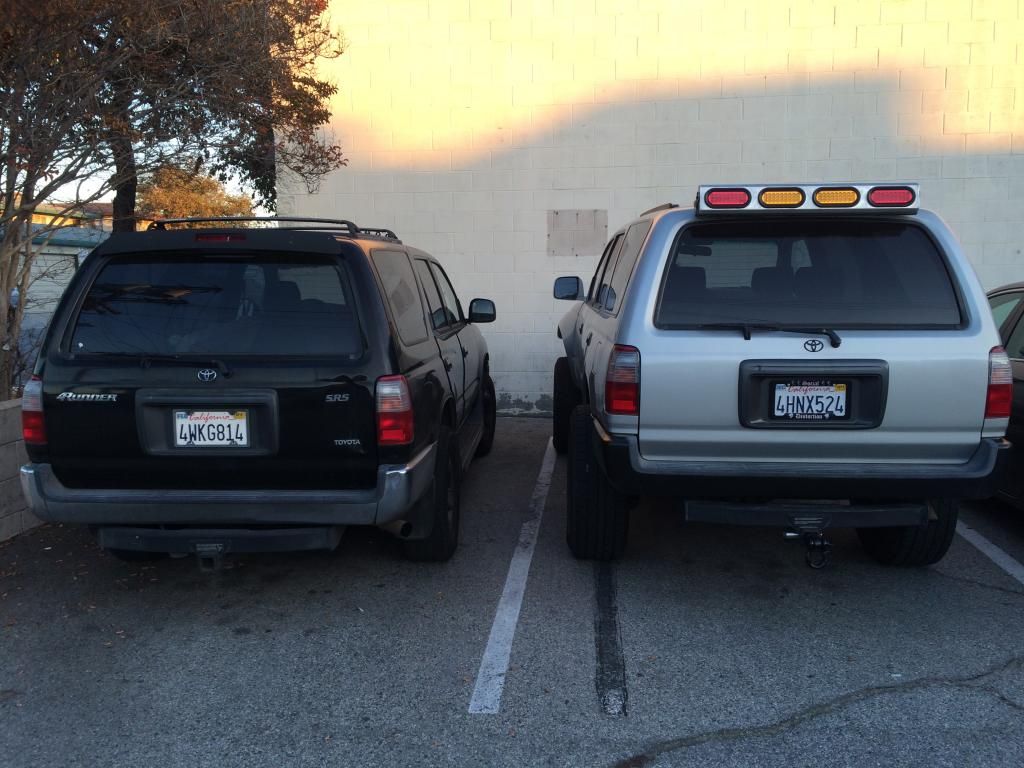 quick trip up to rowher flats couple weeks ago, installed an led light bar too. it puts my old pro comps to shame.