Discussion Starter
•
#1
•
I'm no stranger to LT trucks, but this is my first Toyota.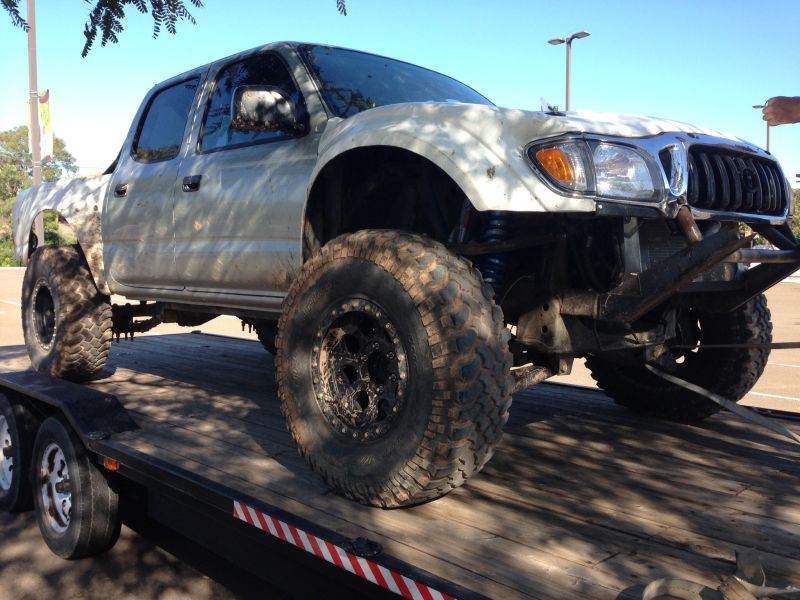 Since the truck is pretty built as is, I guess this isn't much of a build thread. I'll be documenting the last little fab work the truck needs as well as using it, questions, and whatever else. Here's how the truck sits:
2003 Tacoma double cab. Power windows, locks and keyless entry.
3.4 v6 w/ 55k original miles. Auto trans, 4x4 capable
Tundra rear axle (needs gears)
Fully caged front to rear
ESB lower arm and modified stock spindle w/ custom upper
Deaver F67 leafs
King race series c/o and bypass in front, bypass in rear
32 gallon cell
Fiberwerx dash
CBR Radiator
CNC brake pedal and masters set up for left foot braking
Shit to do:
Patch holes in the cab and finish small cab cage details
Sound deaden the fucking shit out of it
Residual valves on the brakes and maybe hydroboost
Put in as much of the stock interior as possible (including dash)
Add stock A/C
Buy front drivetrain parts and figure out what's needed to make it all work together
Extended front axles
TRD Supercharger and URD 7th injector
Bumpers
Gears and locker
Paint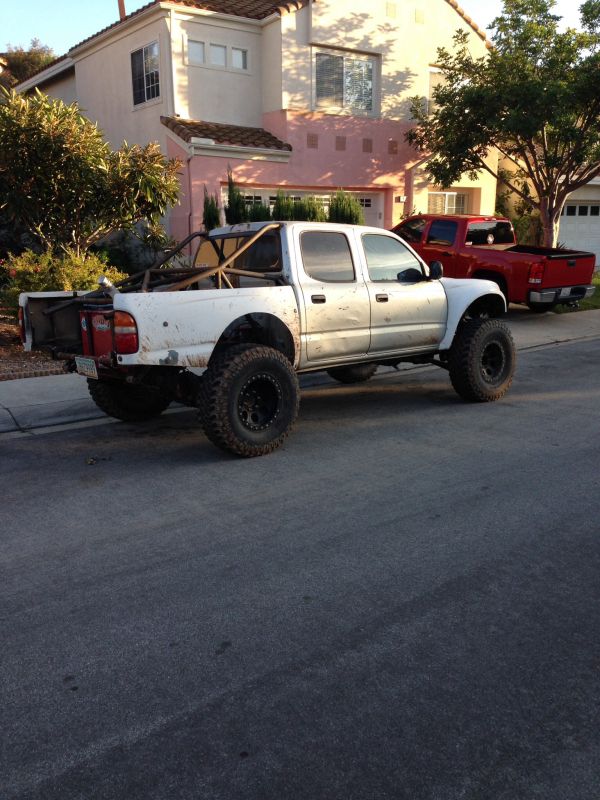 The fabled ESB kit. I need to figure out a fully fabricated spindle that will work with the 4x4.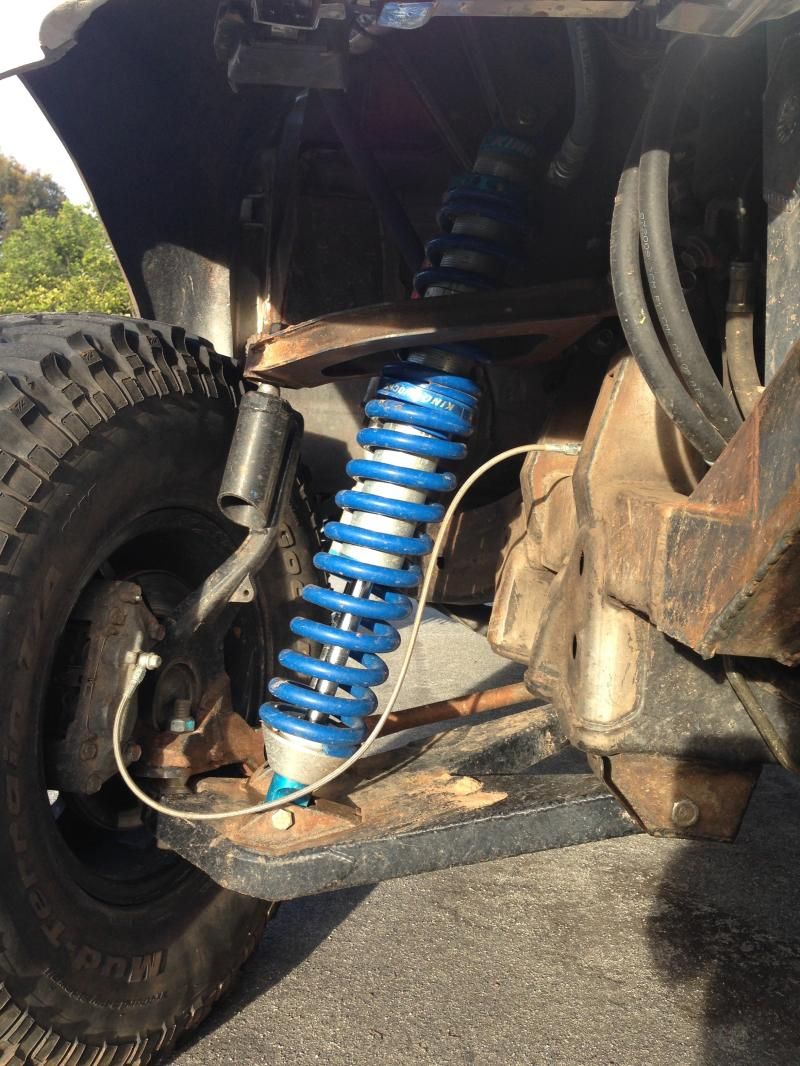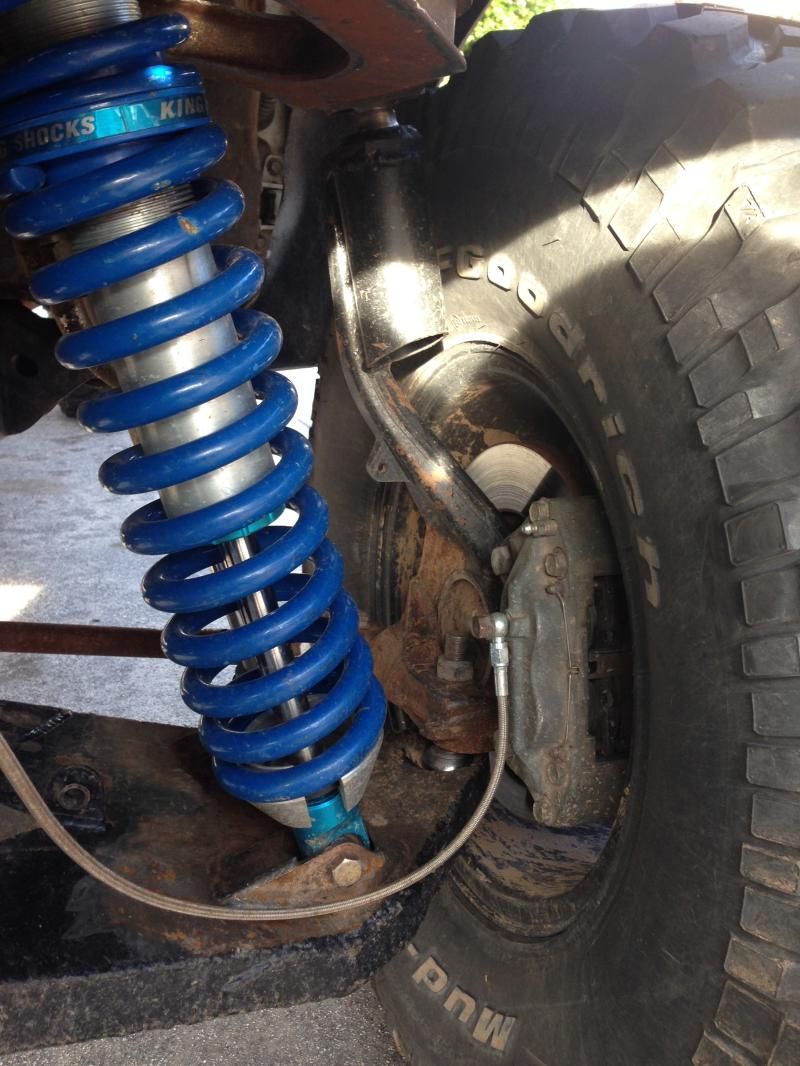 I've got a single spare tire I need to mount back here, a bumper to build, and a 30" Rigid race light to mount. Thinking about getting an FOA jack instead of a floor jack too. Battery and battery switch are sitting right behind the cab in that big open space, will probably move it to the outside of the frame and put the cell up there w/ shocks outside the axle. Current cell location will be turned in to storage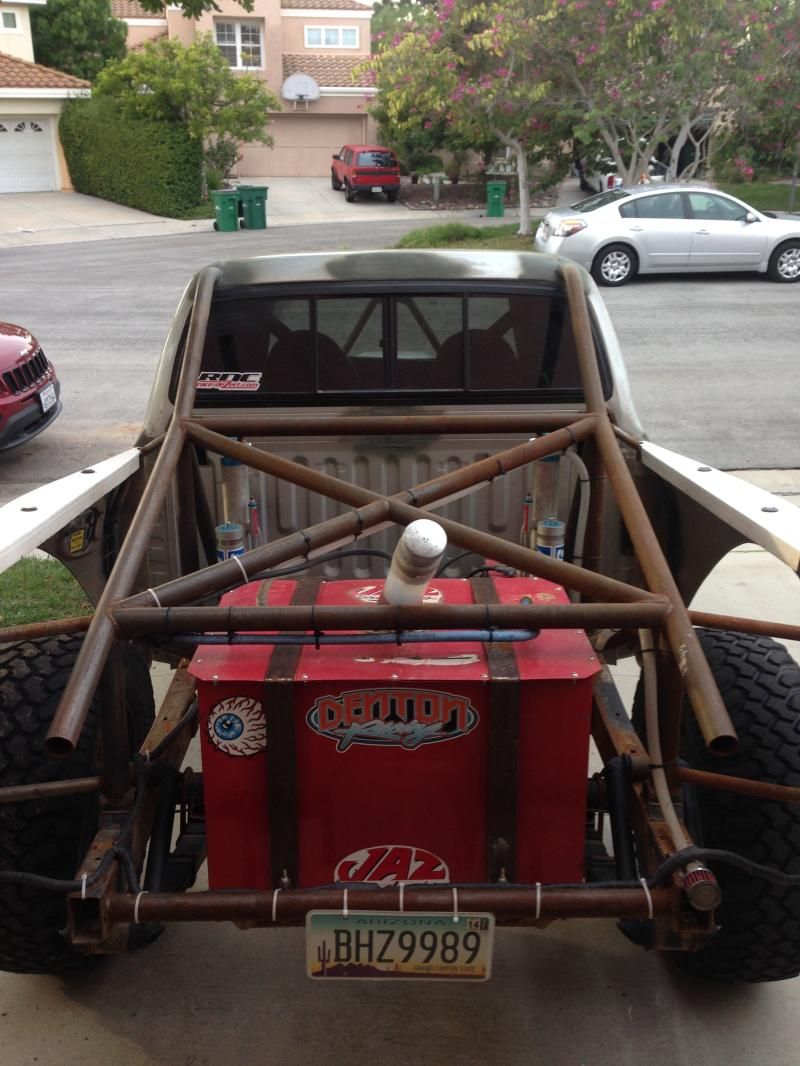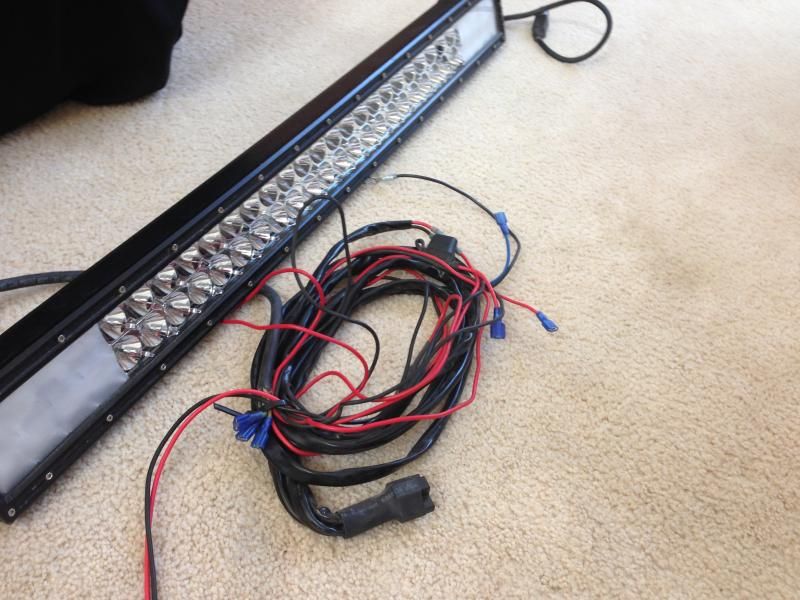 Got some little amber LEDs that I am gonna use as turn signals.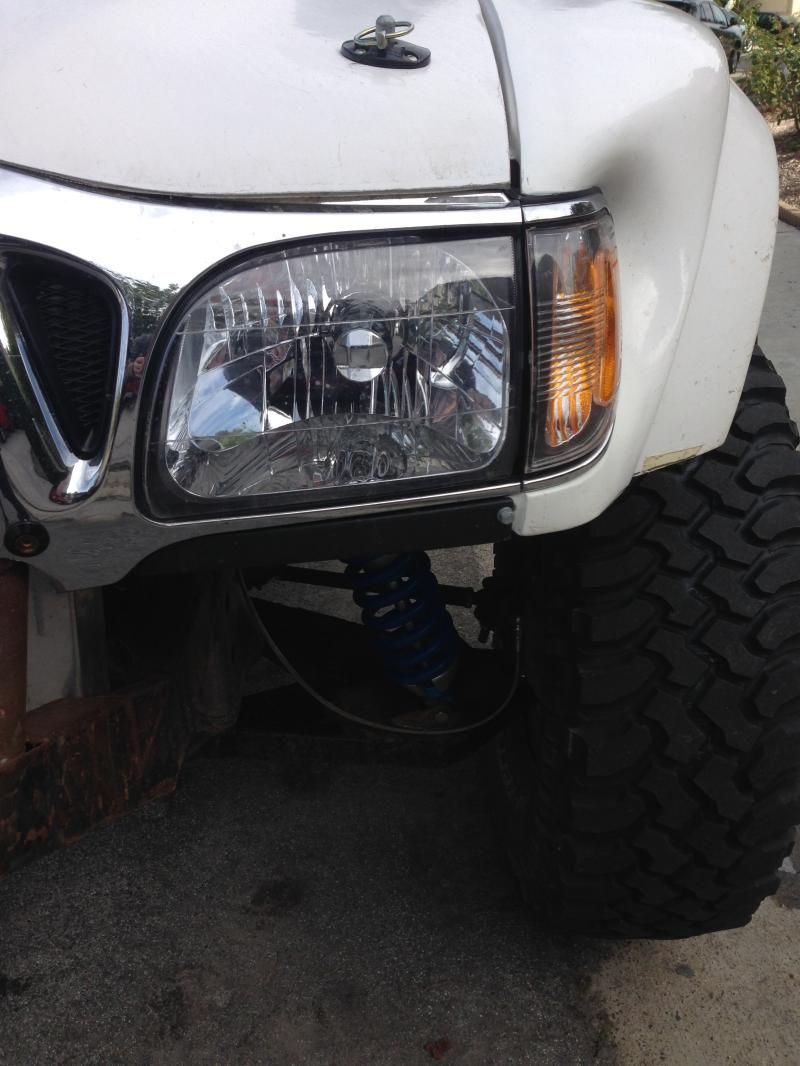 The lens on them isn't flat so it'll hopefully diffuse the light but still be visible with the headlights on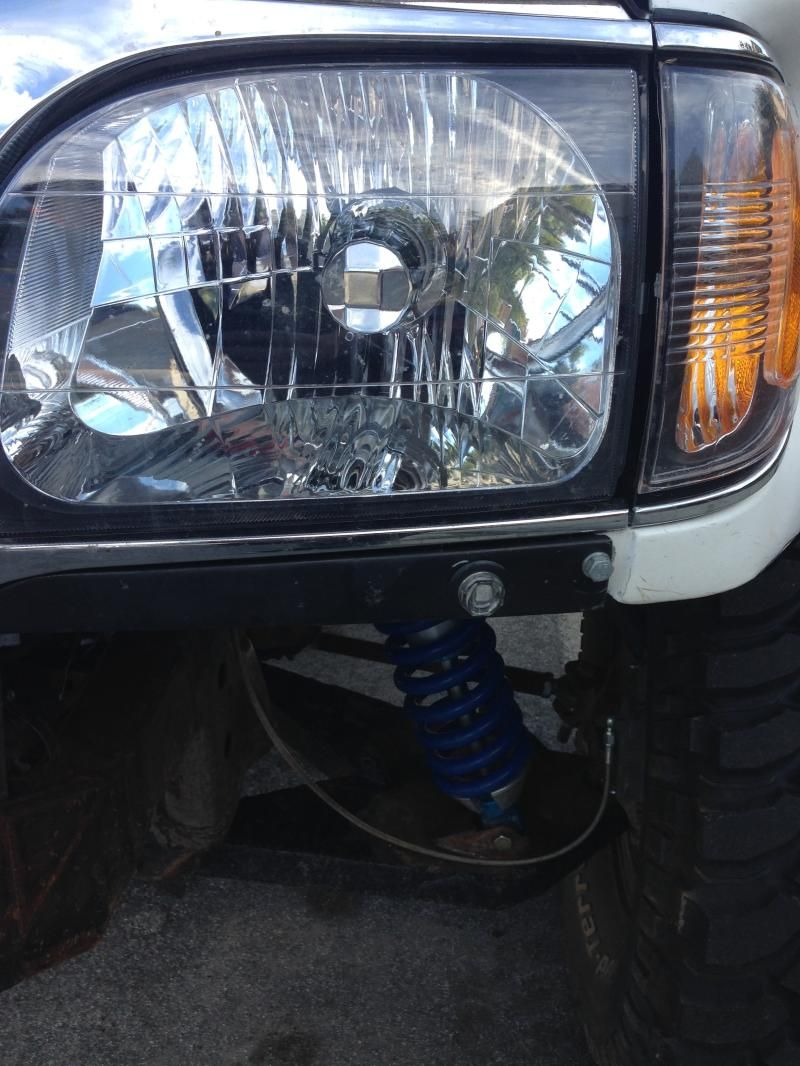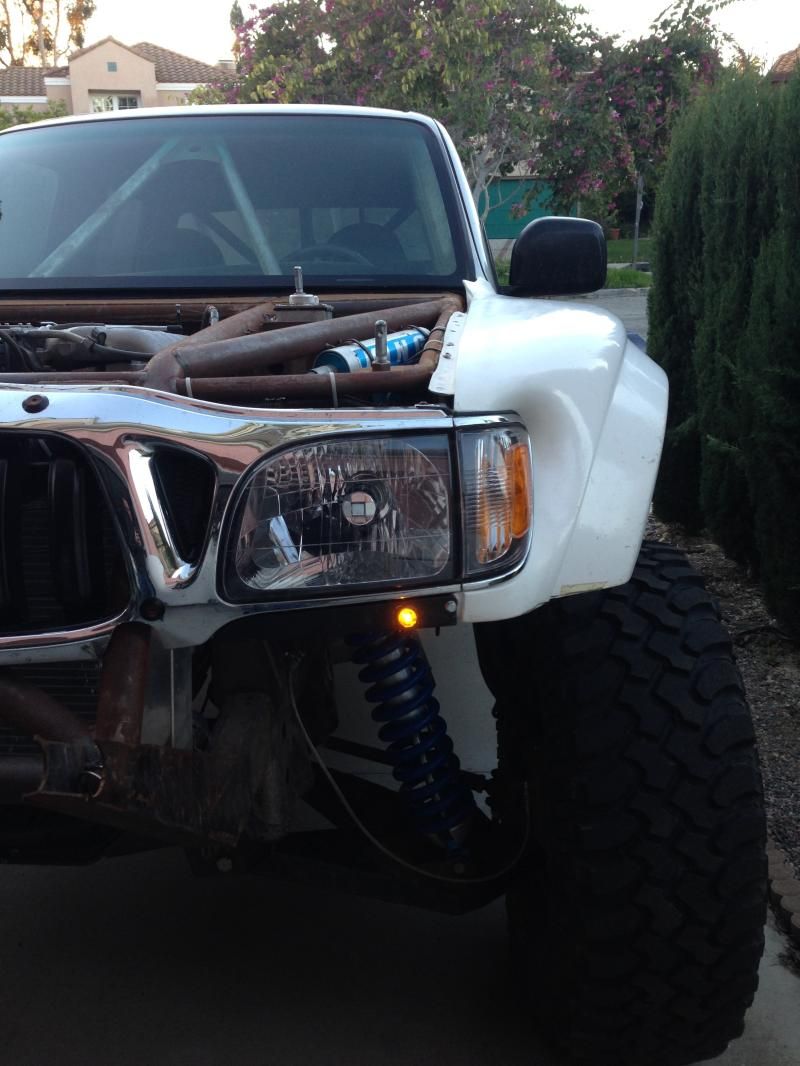 Epic truck needs epic off-roading in Holy Jim's