Discussion Starter
•
#1
•
I am selling my axle swapped 2006 Toyota Tacoma. It is the 2.7l 4 cylinder, 5 speed manual transmission, SR5, power windows/locks and cloth interior. CD player, heat and A/C make it a great family trail rig, and is excellent for wheeling rain or shine. It is a real shame to let it go, but I need the money for other projects.
With only 80k miles on it, she is barely even broken in. The truck has a clean and clear title, never wrecked. It was daily driven for over a year after the axle swap was completed, and although it is not currently street legal it could be again with some simple modifications.
Some of the modifications include;
⦁ Ford High Pinion Dana 44 front axle, with Chevy flat top knuckles/outers/disc brakes to retain the 6 lug bolt pattern. Flat top knuckles set up for high steer or full hydro steering. Yukon 5.38 gears and a welded carrier with new seals through out, and Superwinch manual locking hubs.
⦁ Rear axle is the stock Toyota 8.4, with Yukon 5.29 gears and a welded carrier.
⦁ The front suspension is of course 3 linked. The joints on both ends of all 3 of the links are Ballistic Fab forged 2.63" joints. The lower links are 4130 chromoly. All steering joints are 3/4" heims.
⦁ 2.5" FOA coil overs up front with 14" of travel.
⦁ The rear sits on custom made Alcan leaf springs and 14" Bilstien shocks. NO LIFT BLOCKS!
⦁ Up front the truck sports a Superwinch 9000 lbs. winch, wrapped with 80 feet of 3/8" amsteel blue winch rope from Masterpull.
⦁ The truck rolls around on Pro-Comp 17" x 9" black steel wheels with a 2.5" back space, and will be sold with 36" bias ply Iroks. Tires have maybe 20% tread.
⦁ Rear mounted Yellow Top Optima battery.
----- NOTE: THE GOODYEAR MTRs IN SOME OF THE PICTURES ARE NOT INCLUDED IN THE SALE!!!
This truck is always good for some attention on the trail, as there are not very many of this newer body style Tacoma out there that have been straight axle swapped. Because of the low miles, I am asking $19.5k OBO for the truck, but as always money talks and any serious offer will be considered. I am not real interested in trades, unless it is a full tube buggy on dana 60s.
I still have the bobbed bedsides for the truck and will include them in the sale although they are not currently on the truck. Also, I have a few spare axle shafts and other odds and ends that will be included. I have a trailer and might be talked into delivering the truck if you are not too far out of my way and willing to pay for the diesel.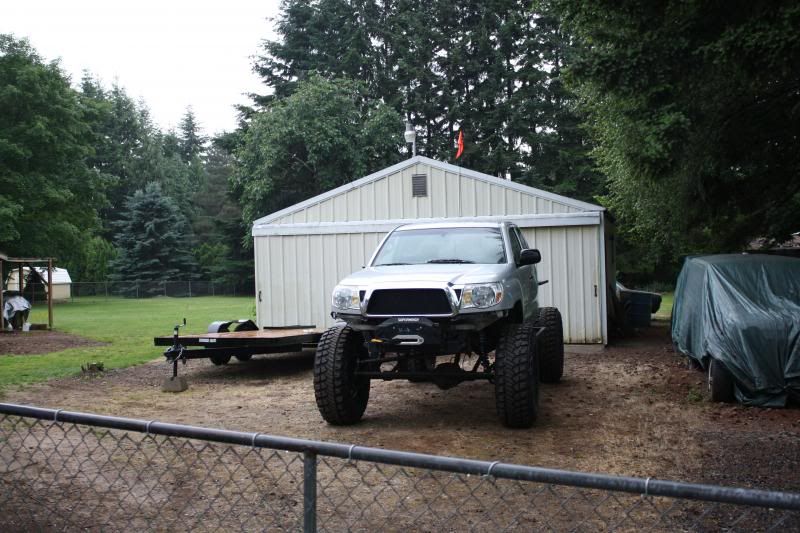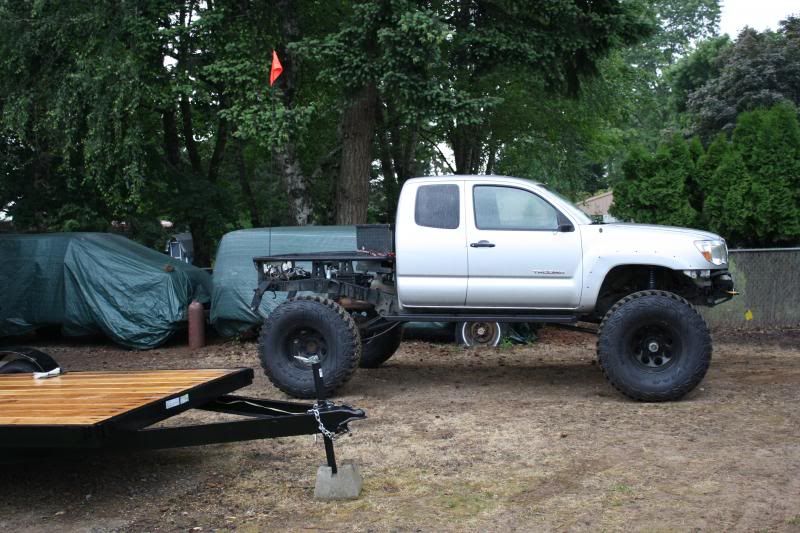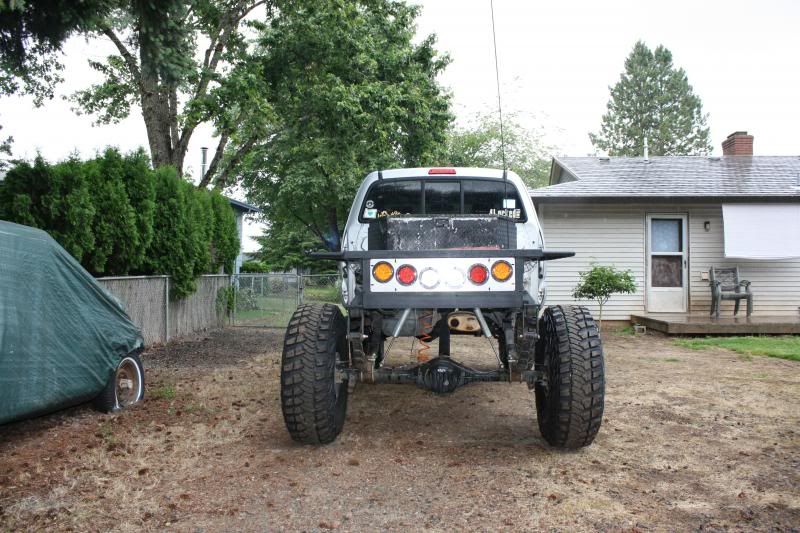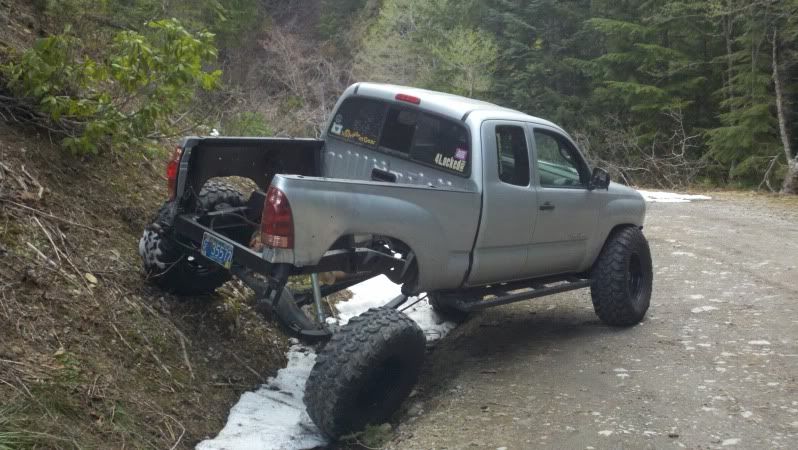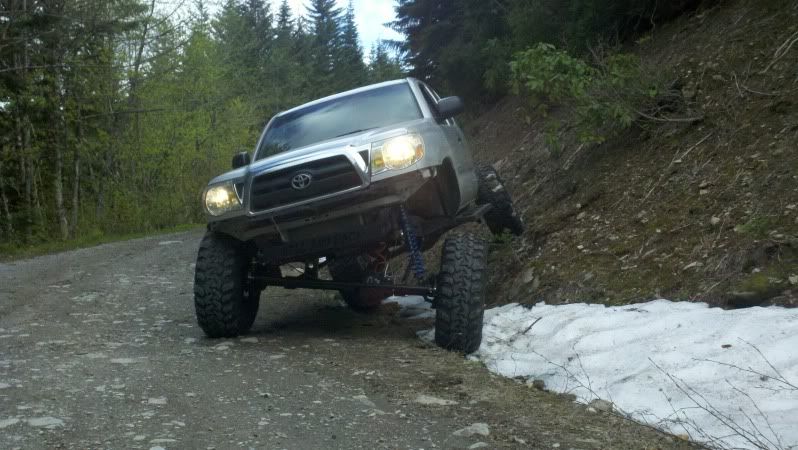 She's not a total mall crawler! :flipoff2: