Discussion Starter
•
#1
•
The "Poll" category hasn't been used in a while and I don't think I've ever posted one. So here goes and let's have some fun with it!!
So I bought this "el-cheap'o" lift. Rough Country 3" that included complete set of springs, shocks, u-bolts, bushings etc... for $319 plus shipping. Not bad. If there's a better deal out there please don't tell me.
This will have to hold me over till I can do better...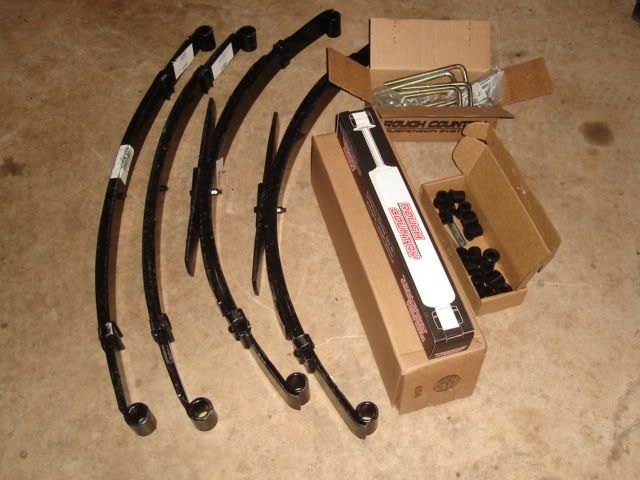 It's going on "BR", an '85 Truck. For those of you who don't know who BR is see the following link of mild mods.
http://www.tacomaterritory.com/forum/showthread.php?t=97216
BR still has to live life as a farm truck, spare truck, dd truck, wheelin' truck, yard work truck, haul the trash off truck. Maybe one day he'll be a dedicated wheelin' truck but until then this is the stage he's at.
I'm looking at two brands of tires and two tire sizes. Mainly because I've heard good of both and they are fairly close in pricing.
Kumo RV MT's
and
Maxxis Big Horn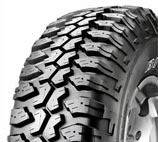 And the size options I'm looking at are:
33x12.50x15
and
35x12.50x15
I intend on buying locally for personal reasons. Pricing is close, so don't vote based on $$$.
I suspect most folks are going to vote 35's... but as you know, a 22r struggles enough with 4.10's. It needs lockers BAD so gearing is definitely in the future for BR but that could be a while. Also, sheet metal modifications are an option so no worries there. I've seen 0" lift '85 T4R with 37's on it!
Not that I want to be that extreme with the sheet metal!!
So, what would you do? Vote accordingly and comments appreciated.