just consolidating this now that i have real internet
the tank is a 1990-1997 ford F-150 rear gasoline tank. the diesel version is the same but its fuel pump will be different. the fuel pump that goes with the gas unit is close enough to the toy 3.4 unit (possibley others) that people have had this swap for years without issue. the tank sits in the stock spare tire location up and out of the way for the most part. so on with it...
the cost
I have about $350 into this mod. I had hoped to come in $100 less, but my tank source was pretty expensive at $225 for the tank/pump/sender and mount brackets. in the past people have gotten the tank/pump/sender for only $50
the tank
its 18 gallons (same as stock) @and 34-3/4" x 27" x 7-7/8". you can safely pound that down to 25" by flattening the pinch weld on both ends(yup just like your wheel wells). the tank is also oddly deep in a small area at the rear. that can be pounded down as well without loosing more then a 1/4 gallon.
-they come in plastic too
-make your own air purge line so you can fill faster at the pump.
-evap (charcoal canister) line is 1/4" low preasure fuel line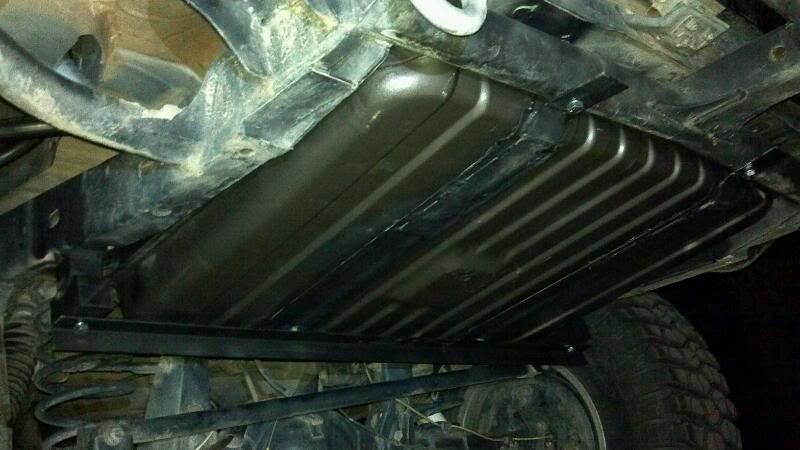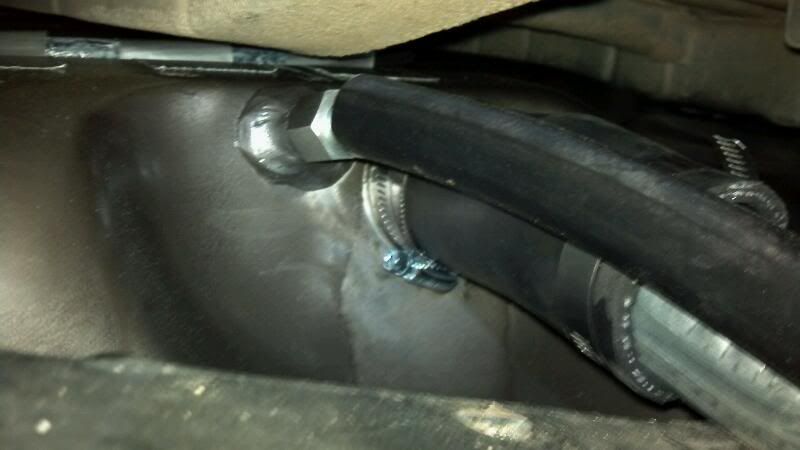 the fuel pump
the ford pump ues nice quick release fittings. feel free to go through the trouble of adapting to them...or cut them off as most do lol. leave as much tube as possible to clamp to. I think it runs at roughly 35 psi and i worried hose clamps wouldnt hold, but they make special fuel hose clamps that do great at the job. The sending unit is said to have the wrong ohms for our system. feel free to put effort into making it work only as rough estimate...or dont even bother with it and use a ultraguage or scanguage.
-light motor oil on the pump seal 0-ring will aid in installation
-fuel return is 1/4" low pressure fuel line
-fuel feed is XX" high pressure fuel line
-fuel pump + is red, negitive is black
-toyota harness fuel pump + is blue/orange negitive is white/grey?
fuel filler hose
-45deg pre bent 2" exhaust piece
-2" fuel filler hose (expensive $19 per foot. measure three times lol)
-fits up high on the stock filler neck
-2" is not a tight fit for the tank or the neck but its close enough to hose clamp down
-air purge fitting is XX" on the stock filler neck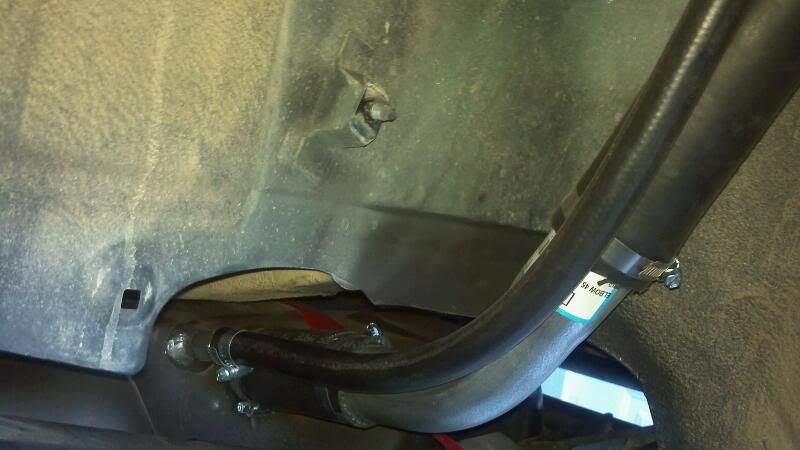 connecting to stock fuel lines
- 1/4 fuel return and evap fit perfectly
- fuel feed can clamp to the flange of the toy fuel feed line but this is ghetto. so far its working fine though.
2011-07-11_08-26-54_858
[quote author=Scuba link=topic=8999.msg97851#msg97851 date=1310323665]
Tank mount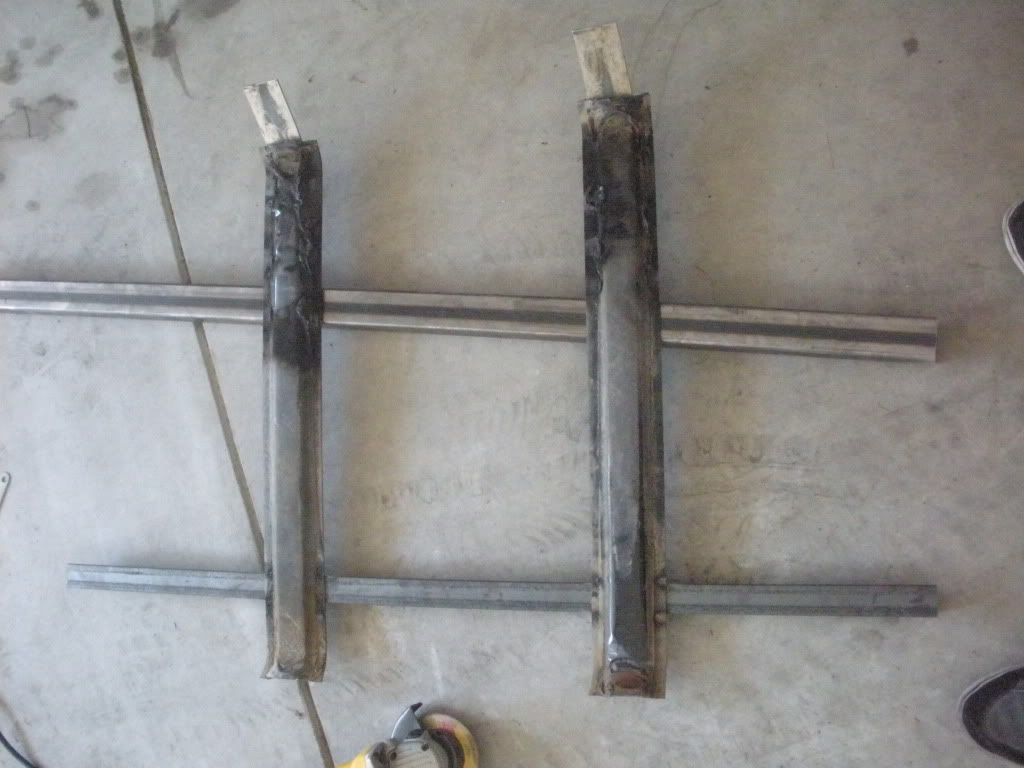 Forward mounts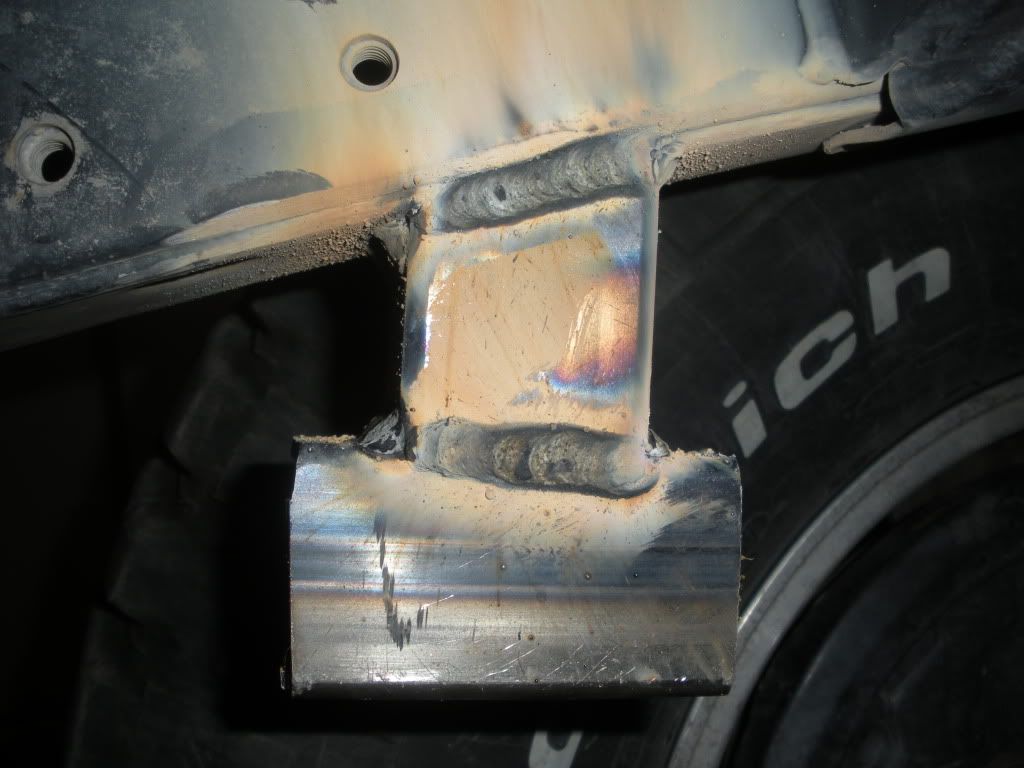 You can see the forward mounts as well as the holes drilled through the bumper tube for the rearward mounts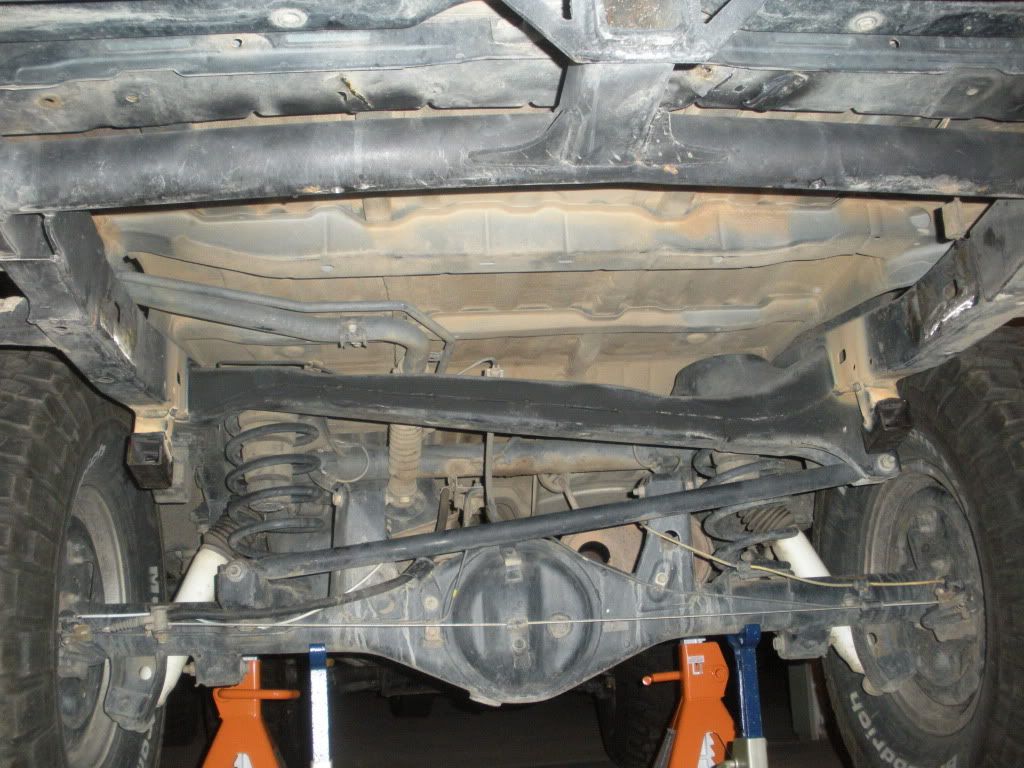 [/quote]