81' Toyota pickup 4x4, lifted, lock'd, 35's, a/c, supercharged, megasquirt FI, rebuilt motor. Built off roader/daily driver.
-Gauging interest to see if anyone would be interested in buying her outright.
$4600, in Houston, Tx.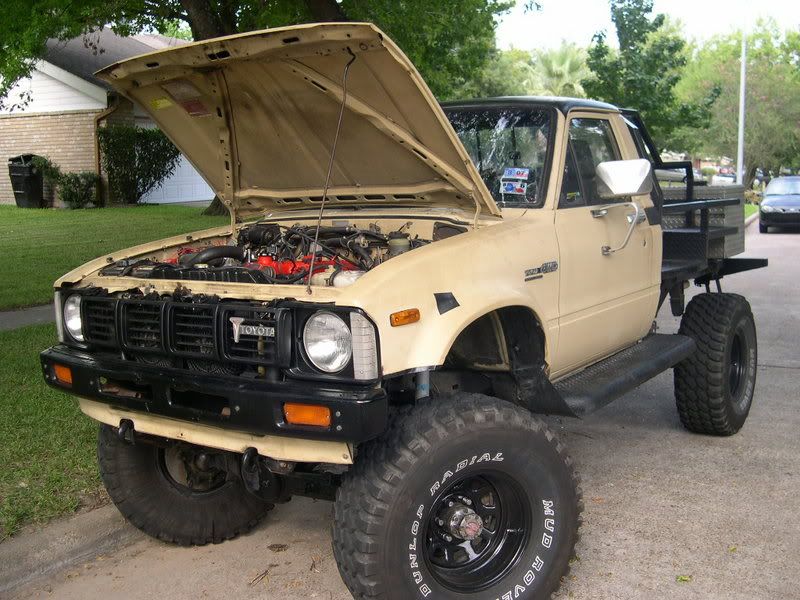 3rd owner longbed single cab pickup (texas)
Never wrecked, no body work, and original paint
-Clear title
-Registered
-Inspected ($14.50 to get it inspected, only Visual and Safety; no emissions dyno)
-It is my daily driver (Daily Commute is 60 miles, Average speed on highway=70-80mph)
-Truck drives very well for such a great off roader, very predictable and controllable
-4"/5" Lift
-Most, if not all, receipts for the parts/work
-Pictures of buildup and progress
Highlights: Locked front and rear, supercharged, fuel injected, Megasquirt, Rebuilt motor, L52HD Transmission, a/c
Front/axle/suspension:
Rancho 44044 leaf springs and new shackles
4.88 gears by "inchworm"
EZ-Locker
extended differential breather
12" Bilstein 5100's with reservoir
rebuilt with new bearings and seals
axle has been cut and rotated for good pinion angle
no shims, and no wobble
all-pro high steer
IFS Power steering box with frame reinforcement/plating
extended stainless steel brake lines
F250 shock towers with gussets
Square front driveshaft (4" compress/8" slip)
4-piston V6 IFS Caliper upgrade with landcruiser vented rotors (4 big pistons)
Widened front axle 3" (IFS Hubs)
1" Bore Brake Master Cylinder
Urethane bumpstops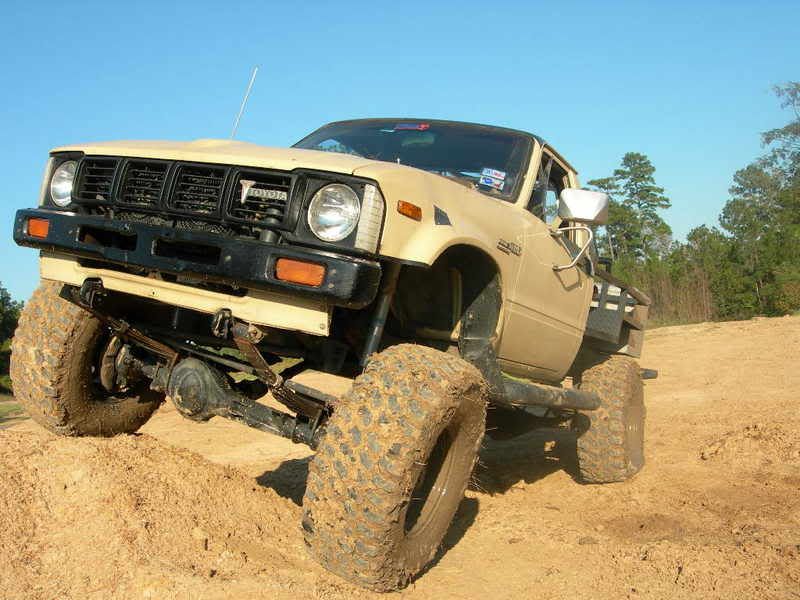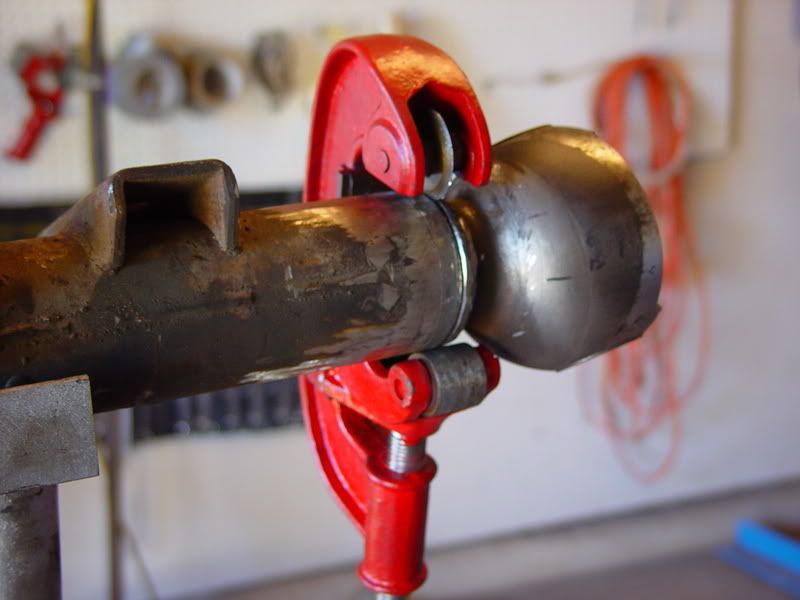 Rear axle/suspension:
4.88 gears done by "inchworm"
Aussie Locker
extended breather to engine bay
63" chevy 1/2 ton springs with fabricated spring hangers and shackles
Add-a-Leaf
3* shim for good pinion angle
14" Bilstein 5100's with reservoir
extended stainless steel brake line
Urethane bumpstops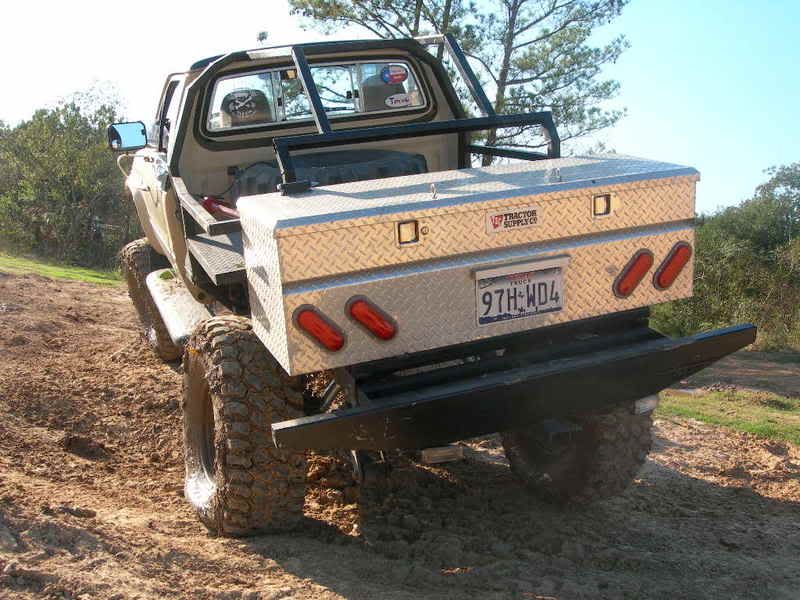 Wheels/Tires:
15x8 Rock Crawlers (D-Window) 2.5" backspacing
35x12.5x15 Dunlop Mud Radials with 80% tread, full warranty, no plugs, no rock rash
Motor:
24,000 on the rebuild
7.8:1 CR Forged Pistons
Head is ported with 0.5mm oversized stainless valves
RV Cam from "engnbldr"
LC Engineering High Output supercharger (15k miles)
Boosting 5-6 psi
Ported supercharger intake elbow
Ported intake manifold
4-to-1 Header
Cherry bomb to a turbo muffler (2.5" to 2.25" after cherry bomb)
3-core V6 Radiator with custom fan setup
A/C With New compressor and New lines (R134a system)
94amp GM 12si alternator conversion (internally regulated+fab'd brackets)
LC Engineering Valve Cover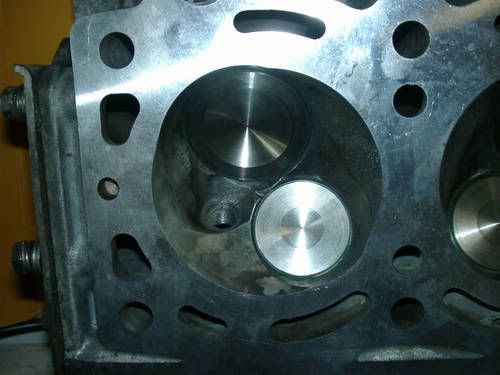 Electrical:
Converted to Fuel injection
Throttle body from 4.3L chevy v6 (500cfm TBI)
Controlled by Megasquirt
All connectors for EFI are GM weatherpack and labeled
MSD 6AL ignition with rev limiter installed
MSD High Vibration Blaster Coil installed
MSD 8.5mm Magnecore wires installed
Transmission:
Marlin Crawler built L52HD 5-speed Transmission
Marlin Crawler Hard shifter bushings
Centerforce 1 Clutch
Bud-Built Skid Plate
Replaced Clutch Master Cylinder
Interior:
2001 Honda Civic DX Bucket Seats
Working, cold a/c
Autometer Oil Pressure Gauge
Stewart Warner Boost Gauge (15lbs)
A/F gauge (narrow-band)
Dash carpet
Thermal-mat and carpet over transmission tunnel (really cuts down heat)
Regular carpeted mats
Tape-deck with FM/AM; has RCA output for a system
Re-done passenger floor
"Zero-Rust" on floors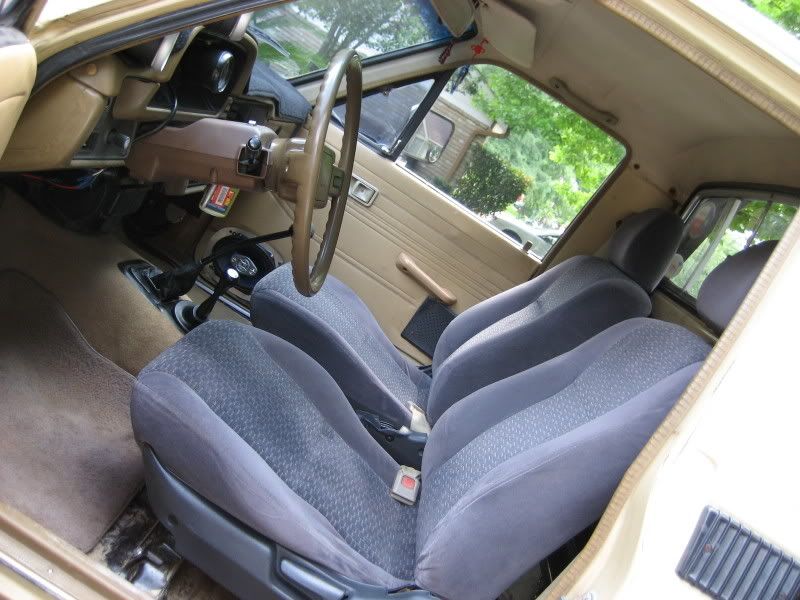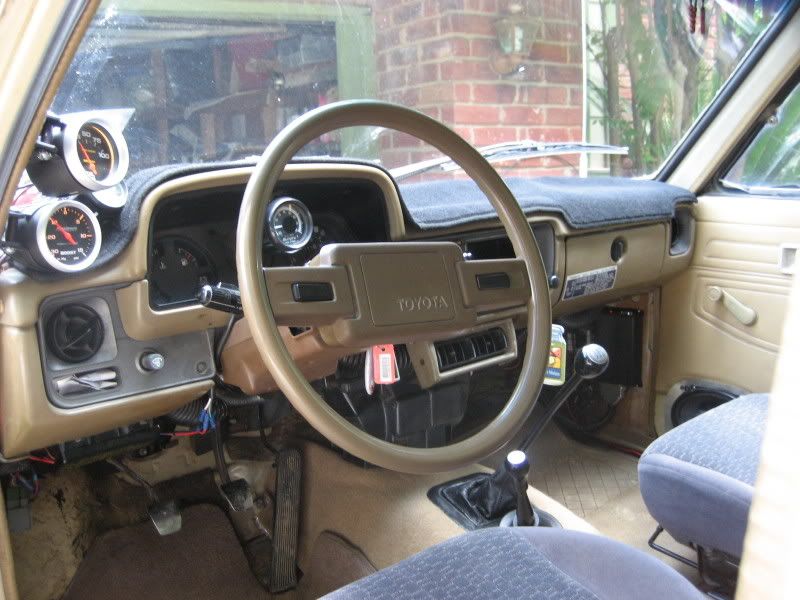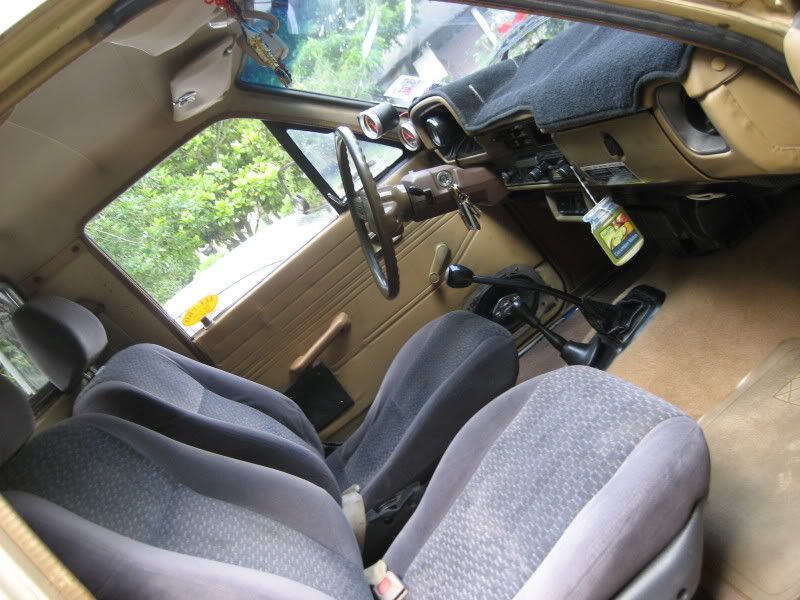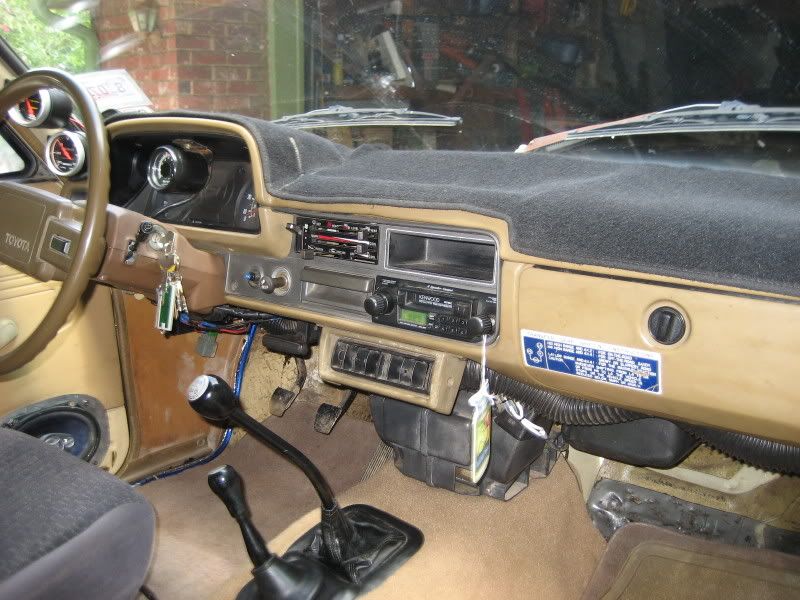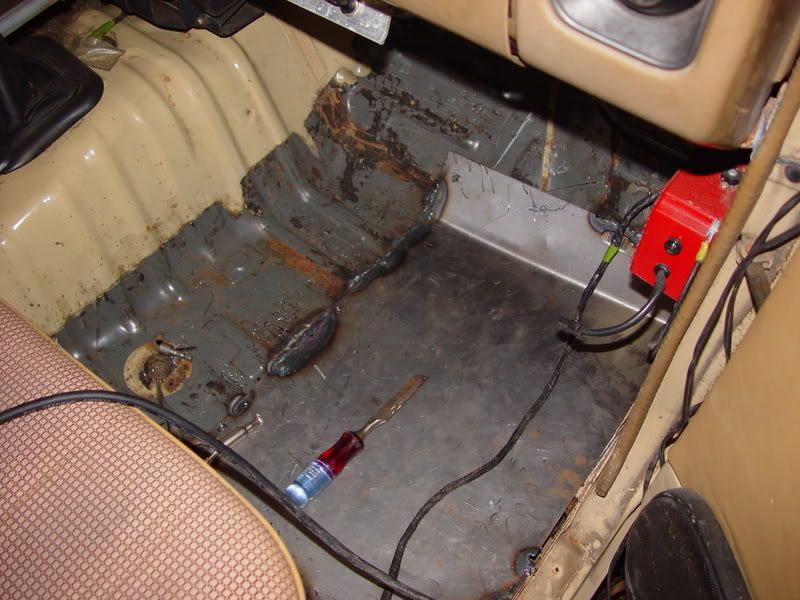 Exterior:
Flatbed/cage with 1.5" .120 tubing and diamond plate
Polyurethane mounts for flatbed
Really thick sliders
Tractor Supply tool box out back
4 LED Trailer brake/signal lights (high count LED $50/each)
Custom license plate light
Fabricated rear bumper with hitch
Frame bobbed right after rear spring hanger
Backup lights
22 Gallon NW/MP Fuel Cell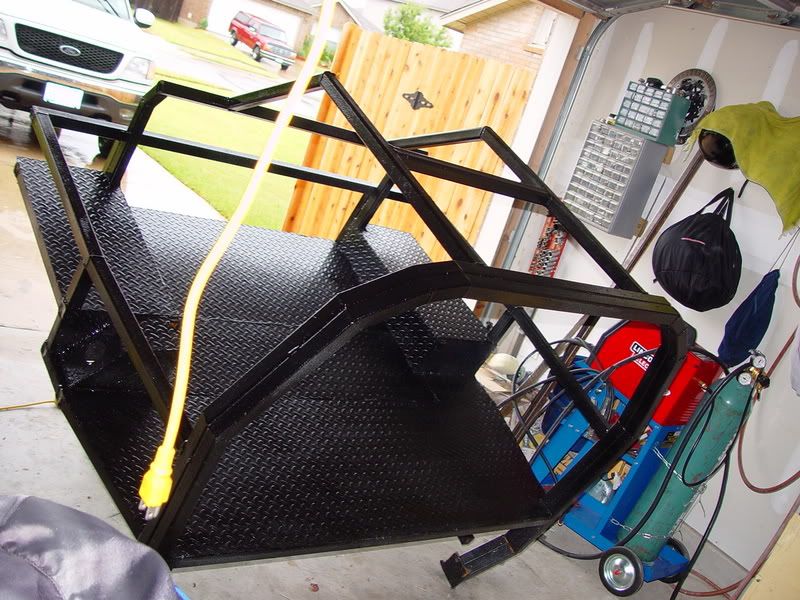 Extras (not installed):
Marlin Cralwer front axle gusset
IFS Rear axle complete with brakes (matched width to front axle)
Hi-Lift Off Road Jack
35" Super Swamper Spare tire on a 15" rim
Possible things to make it perfect:
E-brake needs to be fixed, I've been putting it in gear for a while and have had no problems, even on inclines
Add a braided flex pipe in the exhaust system
Passenger side behind the door there is a dent from a minor flop (the only real damage)
No other real body damage
Dyno tuning (Megasquirt is fully tuneable using Megatune 2.25 [MegaSquirtnSpark-extra])
Reason for sale:
Applying for Pharmacy school starting this fall.
Other information:
L52HD.:.:.:. Tranny is line bored to accommodate larger main shaft bearings. And a completely rebuilt, late model G54 gear set (1985-1988)
is installed into the modified L-series cast iron housing, including the larger G series bearings.
Square front driveshaft.:.:.:. Shimmed with 4 grease fittings, 2 at each end. Works great and balances awesome off road.
Shifter.:.:.:. After installing the solid bushings it sometimes will go out of gear while clutching out, but it shifts and drives fine,
Transmission was professionally built by MarlinCrawler one of the biggest names in the industry. Possible fix, get stock, rubber bushings, but the
shifter may get sloppy on you.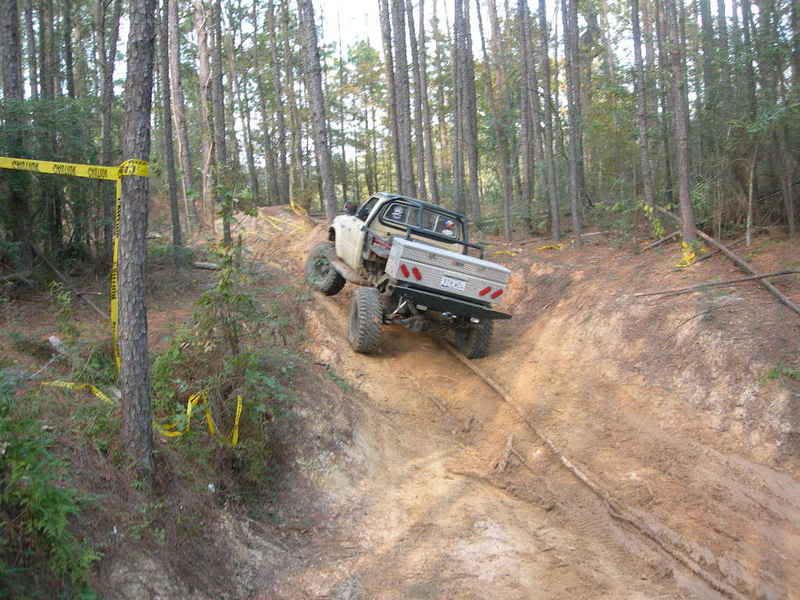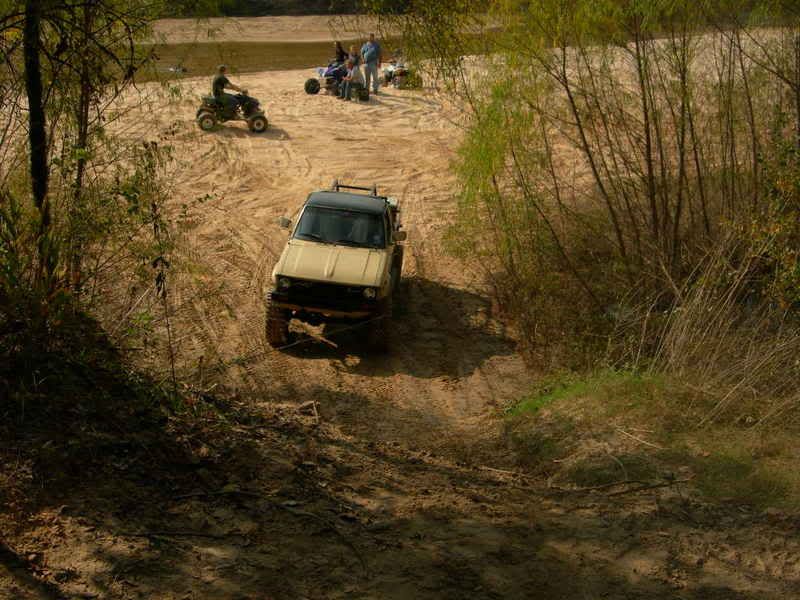 Thanks,
Steve
Please reply here or e-mail me. My PM box is almost full and fills up fast