Built 85 4Runner SR5 in VA
I'm selling my 4runner. Its a good truck and I've pretty much redone every part of the drivetrain but I want money for a house so my truck has to go. I'm asking for $3500 but am open to offers.
Here are the specs:
Engine:
22re recently gone through with all new belts,gaskets and seals and some new parts.
currently making a weird sound in the exhaust, but I'll try and fix that.
Doug Thorley header w/ NWOR 2 1/4 exhaust
Front Axle:
rebuilt with all new bearings, gaskets, and seals
4:88 and Aussie locker
Trail-gear Hy-steer
Rebuilt IFS Box
all-pro spacers
Extended diff breather
Trail gear brake lines
Rear axle:
IFS width
4:88 w/ Lockright
extended brakeline
W56 tranny w/ new clutch
dual transfer cases w/ 2.28
marlin crawler adaptor
trail gear dual case crossmember
suspension:
NWOR 3.5 in lift springs
Rancho RS 9000x's
Ford shock towers
Tires + wheels:
33x13.50x15 Super Swamper LTB's
15x10 MT fake beadlocks
tires have maybe 250 miles on them and 2 wheeling trips
rims are shiny and fake beadlock rings have some dents
Body is black with dents and rust. Frame has a rust spot thats getting repaired this week. The driver door is power and the pass side is manual, and the back glass doesn't roll up anymore.
It has custom built front and rear square tube bumpers and sliders and a brand new Summit(T-Max) 9000 lb winch.
Alpine CD player with Infinity speakers
Uniden CB with 3Ft Firestick
I have in a box, all spare axle shafts. (2 birfs, both inners, 2 rears), both trail gear diff armors. front and rear lift shackles, steering stabilizer, FSM, 48" high lift jack, and front u-bolt flip kit.
It passed inspection in December and is legal to drive on the street.
I'd like to get 3500 for it but I'm open to offers. Let me know what you guys think is a fair price.
EDIT-> I'm located in Richmond VA.
Thanks, Mike
Heres some pics
With old bumpers and no winch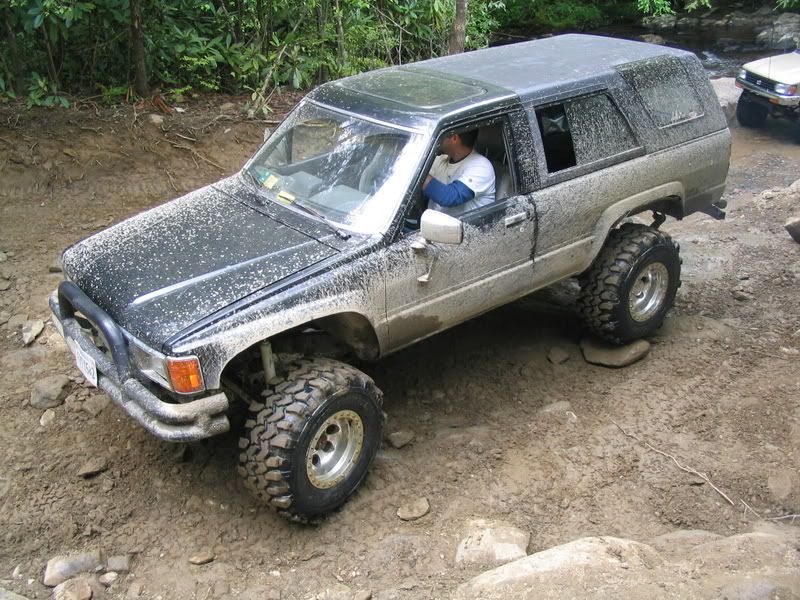 pass side dents
new front bumper w/ winch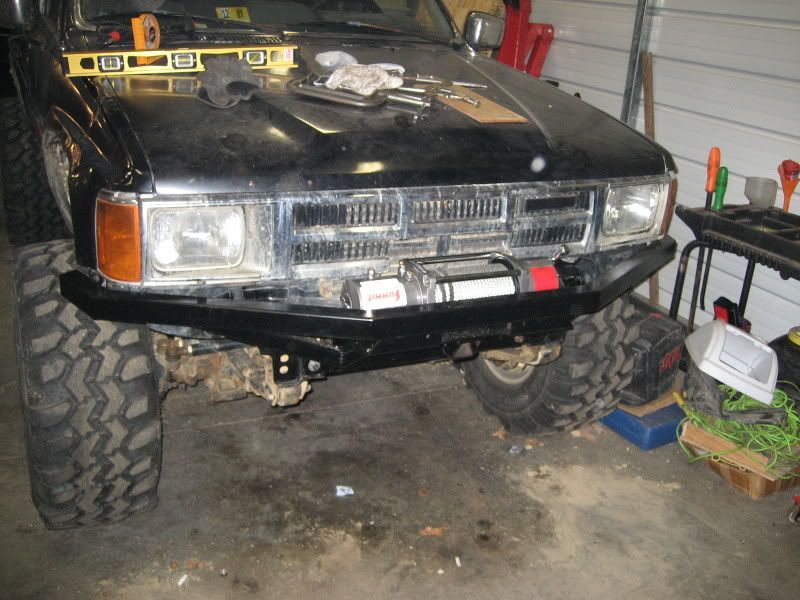 The ledge at the top of slickrock at Tellico