I own 86 yota pickup Xtra Cab 22re SR5 ( 236k on body 29k on new motor).
I've owned it for almost 2 months and I luv it! I got it out in cali and drove it out here to vegas. ( 22mpg highway 20mpg city) .
I've been out to the lake, apex and local wash ( 215 and Aliante). This is not my primary means on transportation... wich means that I'm not scared to have fun w/ it.
I would like to do some work on it ( bumper, sliders and maybe a lift).
I've already done a major tune up... Red Top Cell Battery,Grounding Cables, Power Cables, New Brakes, Radiator/thermostat, SparkPlugs and Roter Cap, Fuel Filter, Air Filter, and Catalytic Converter w/ Flowmaster Exhaust. I upgraded to 31"s ( w/ 2000 taco wheels) this weekend
Here are some pics. What do you guys think of my rig?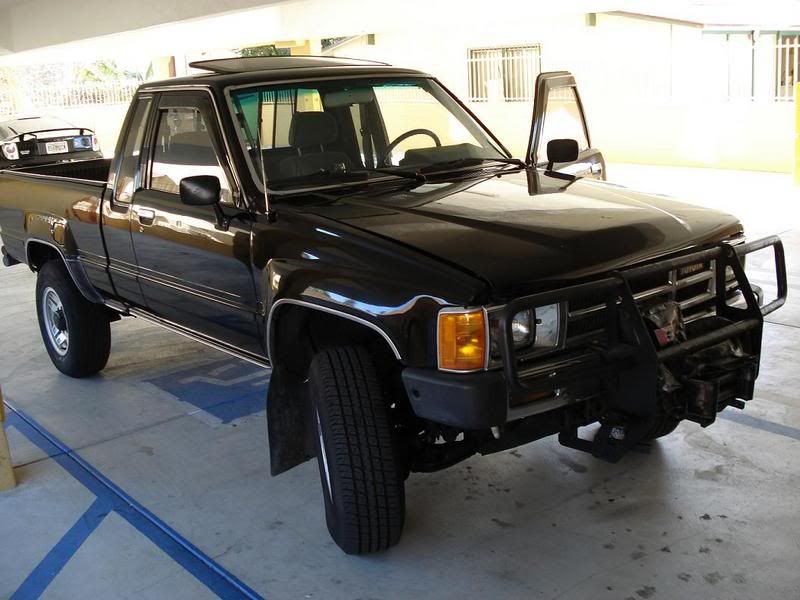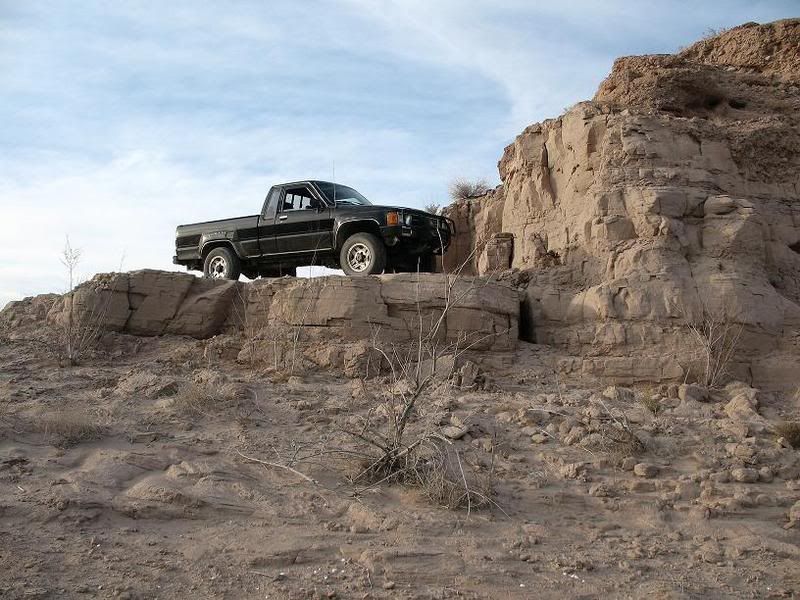 new wheels