Discussion Starter
•
#21
•
long time and a lot has been done.
time for a belly skid. Got to looking around the shop ( I am lucky and have my dads old race car shop to use as I need) and found a peice of 7/16 thick 6061 T6 aluminum plate that was in a corner and decided I should use it as my skid, so i fired up the plasma cutter and....... it was no match for the hard aluminum. ended up using a jigsaw with metal blade an about a hour of cutting. here is the rough skid. finished pics to come, it runs from the front of the trans pan to just pass the rear crossmember behind the tcase. Overkill? probably but free is good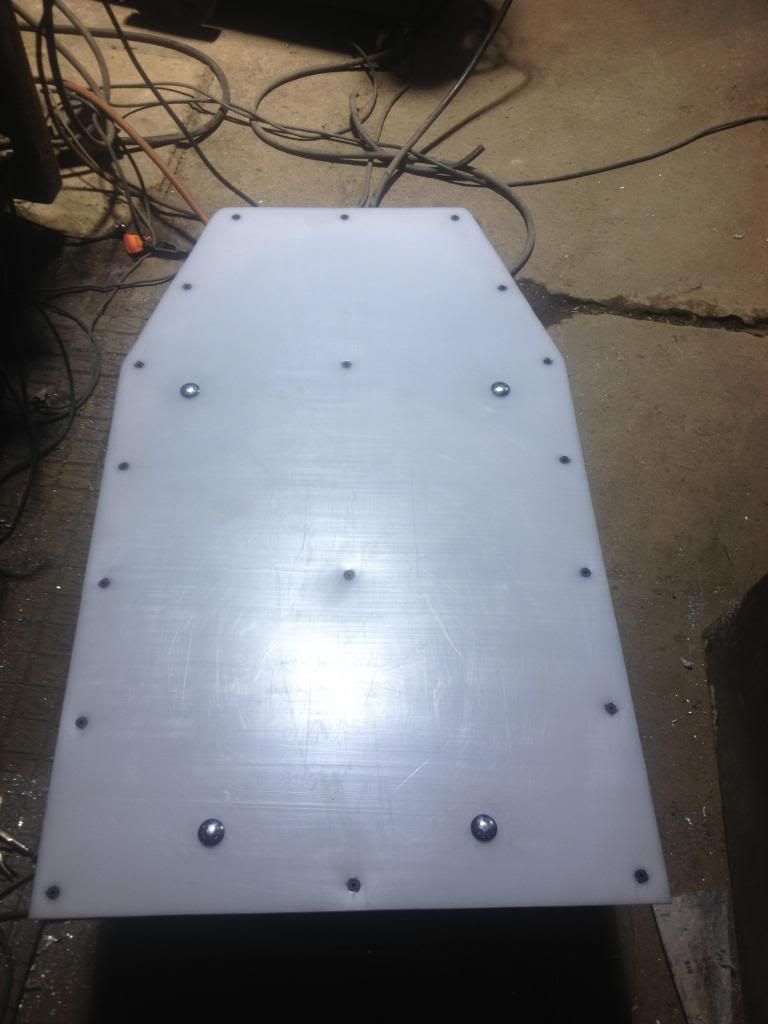 picked up some UHMW 1/4 inch plastic the other day. Today I got it all fastened to the skid. 1/4 allen head cap bolts drilled/countersunk and tapped the aluminum. Its ready to install.