Discussion Starter
•
#1
•
I recently moved my turn signals from my ARB bumper into the parking corner lights with the blinker relocation mod. I then had two useless turn signal lights, so I began searching for a replacement seen here.
http://www.tacomaterritory.com/forum/showthread.php?t=52195
I decided to use these
http://www.amazon.com/Pilot-NV504W-...1_17/103-4164561-2672661?ie=UTF8&s=automotive
I had to fab up some custom mounts in order to make them work. First I took the tabs that mnounted the turn signals and gently bent them back about at a 45 degree angle (after heating them up) Then I fabbed up some custom brackets out of 1" wide alluminum flat bar stock. I drilled a couple of holes in each brackets and voila, mounted lights. Now they don't fill the entire space but fit well enough.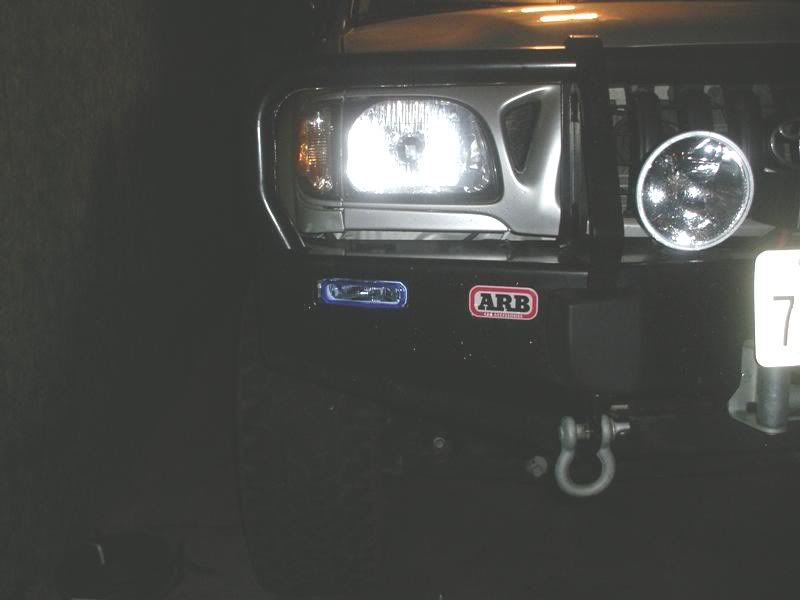 The great thing about mounting these lights in the ARB bumper is that they project the light towards the sides, due to the angle of the bumper. A lot of people have the ARB bumper with the IPF lights and have found that the vertical supports for the upper gaurd block out some of the light to the side. These lights light up the areas the IPF lights don't. They also get light right in front of the front tires and just to the sides of them.
Some picture comparisons.
Headlights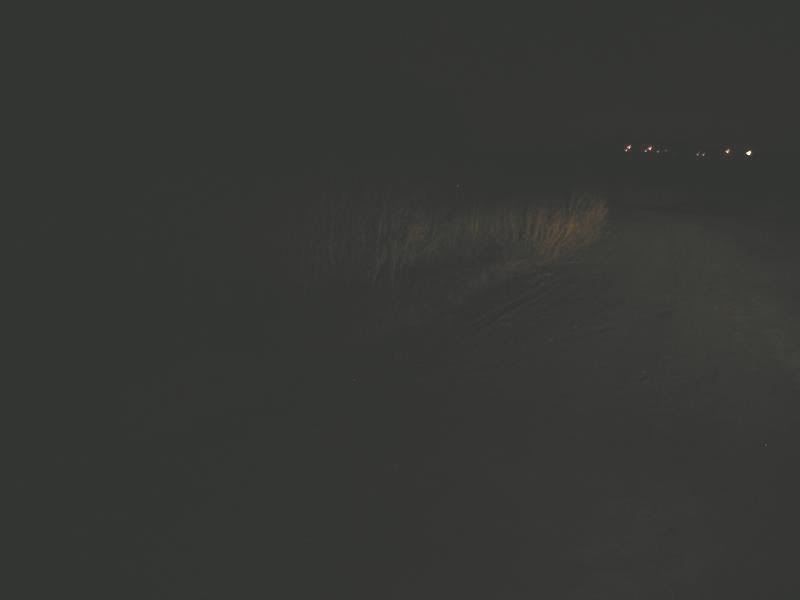 Headlights plus New Lights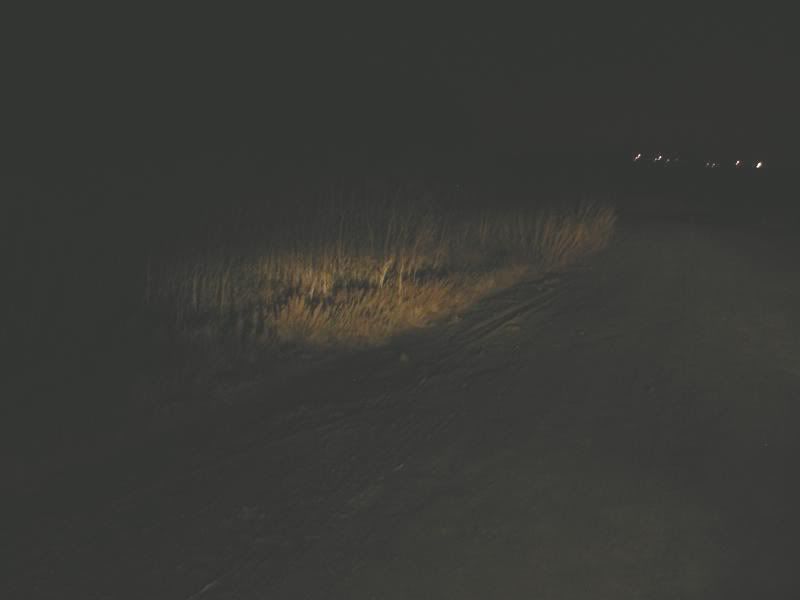 Headlights plus IPF Lights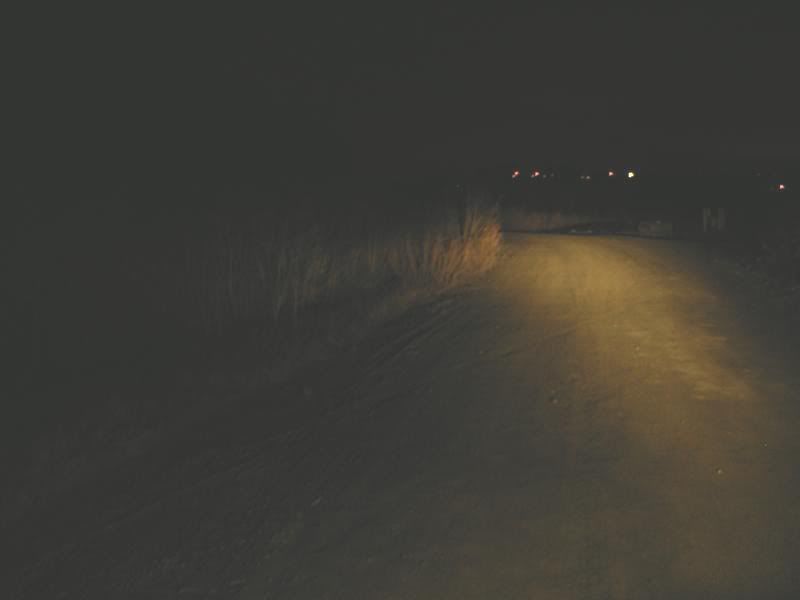 Headlights, IPF Lights plus New Lights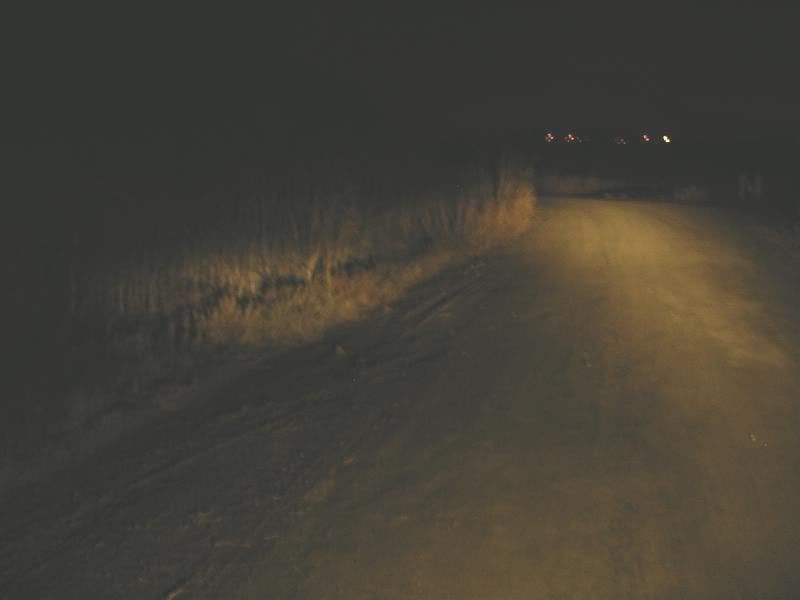 Looking down in front of left front tire.
Headlights plus IPF Lights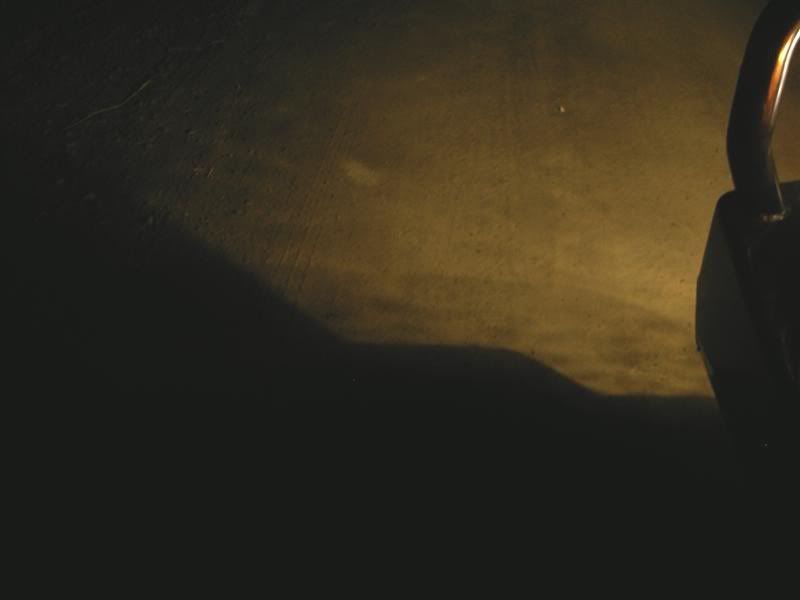 Headlights, IPF Lights plus New Lights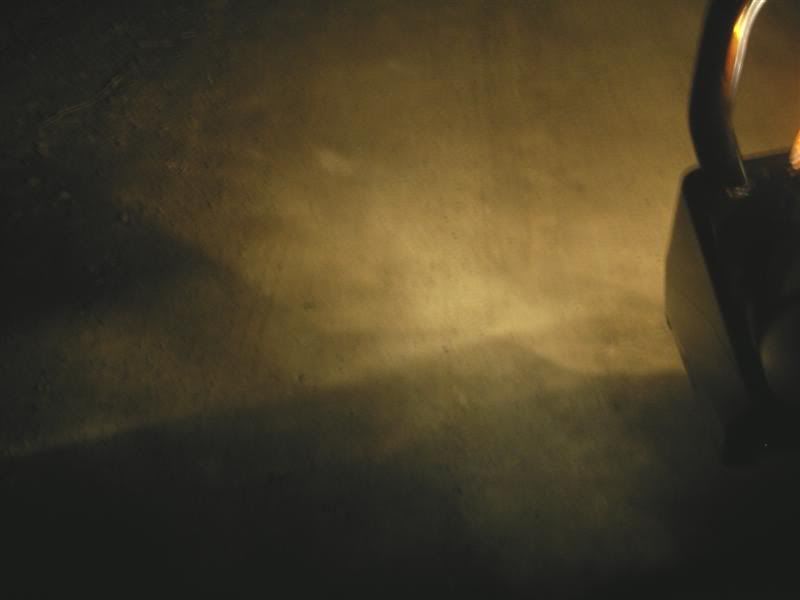 It's not light and day but it's much better. The pictures don't really do the lights justice.