I knew there was a good reason I "needed" a new "REAL" rear bumper but I promise I did not try to break this.
All kidding aside though, check out what happens to our taillights when barely tapped by the bumper. You can't see them in these photo's, but both tabs that the lens housing screws go into were sheared off by the bumper when I tapped the underside of the bumper on a rock.
Here's where I tapped the bumper-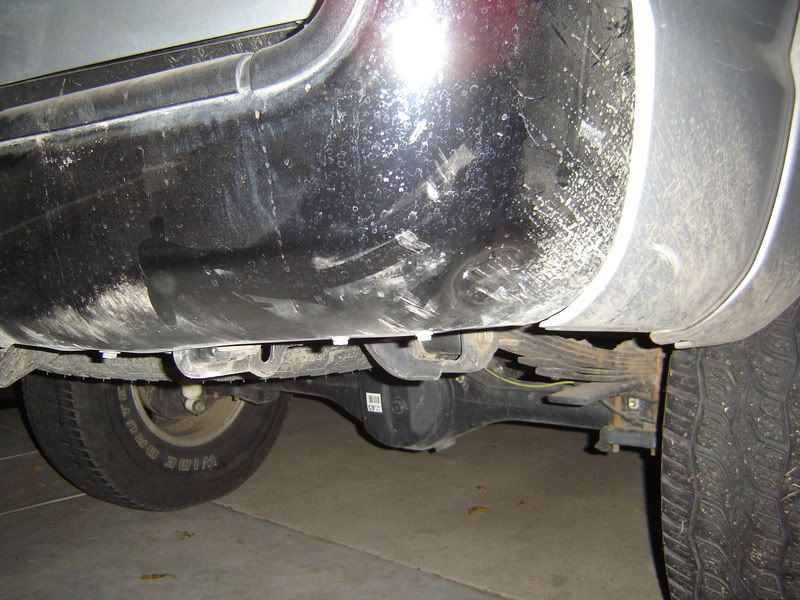 Does anyone see the potential here-
My temp fix, gotta love duct tape-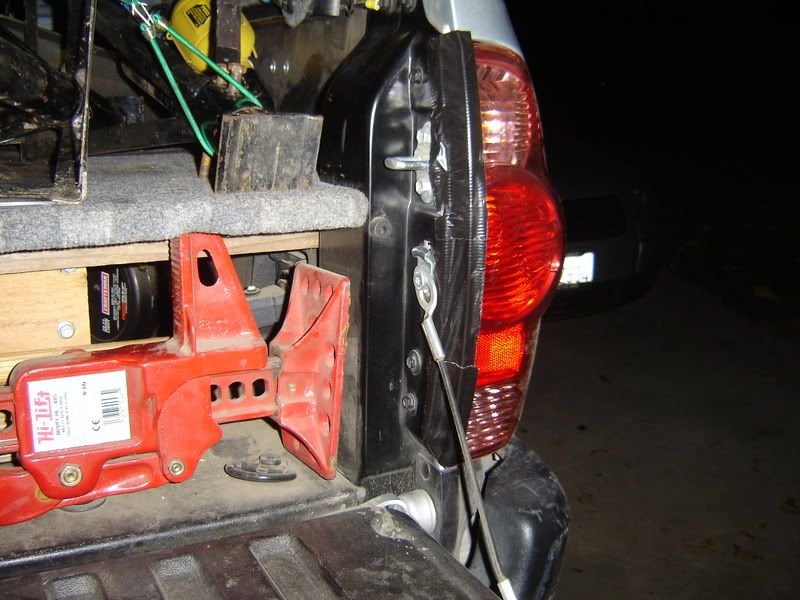 I guess I'm lucky the lens itself didn't break, I can probably super glue the tabs back on the housing.