This will walk you through the steps necessary to trim your trucks rear quarter section properly.
Alright, we all know how vulnerable our truck's bed sides can be when wheeling. I have decided to modify my existing rear bumper into a wrap around style unit. For the ultimate strength, I felt that trimming the offending bedsides was much easier than trying to adapt my bumper design to work around sheet metal whose purpose is somewhat trivial.
In the beginning:
The lower corner is a magnet for rocks and other hazardous things to smack into. Cutting it out doesn't really affect the beds functionality, so it can go.
Prep:
Masked everything off with ubiquitous blue painter's tape. I later chose to completely remove the tail lights and their wiring since I would be cutting and welding right next to them.
I used the top of the bed in conjunction with a laser level (PLS 5-way) to mark the cut line on the panel. You can get away with just a tape measure and marker.
A strip of duct tape provides a nice, thick protective layer since blue tape tends to tear rather easily.
Cutting:
1st cut was made with angle grinder and cutting wheel.
Followed first cut line with a sawzall and a 9" blade to get the inside parts.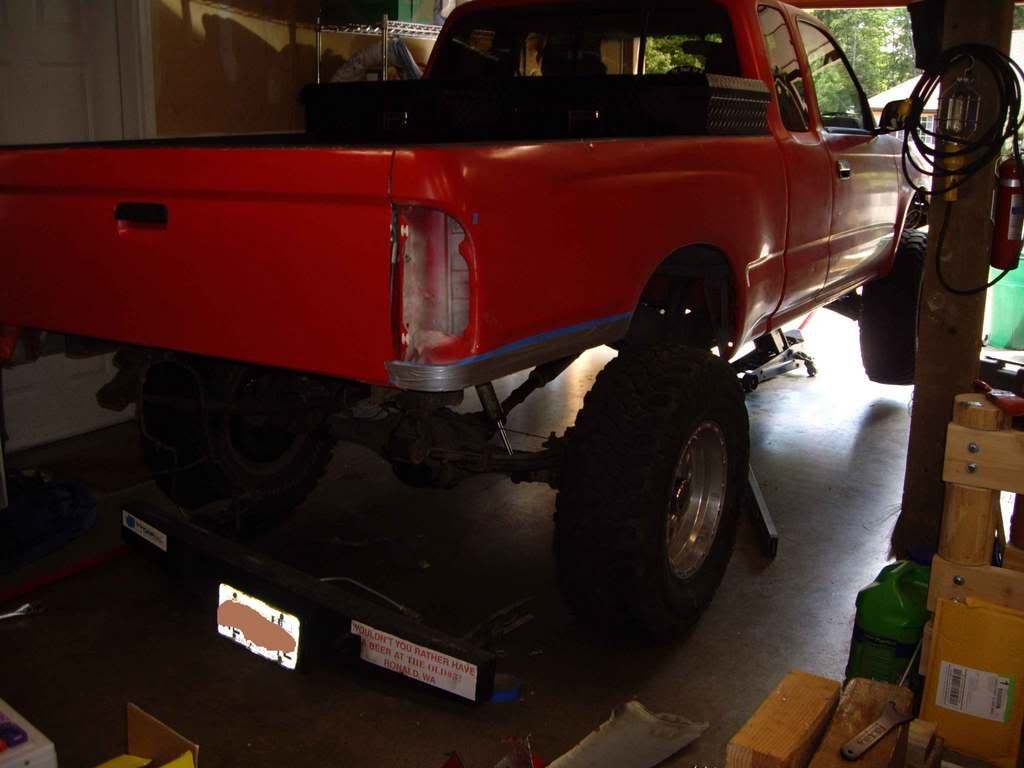 Cleaned up the edge with an 80 grit flap wheel.
Re-enforcement:
I know some folks have left the inside corner bits intact as the bed sides will flutter at high speeds. Again, I didn't want to try and work around the sheet metal.
Traced a simple template of the fender radius from poster board. Heated and bent 3/8" round stock to match the radius nicely.
Tacked and ready to weld.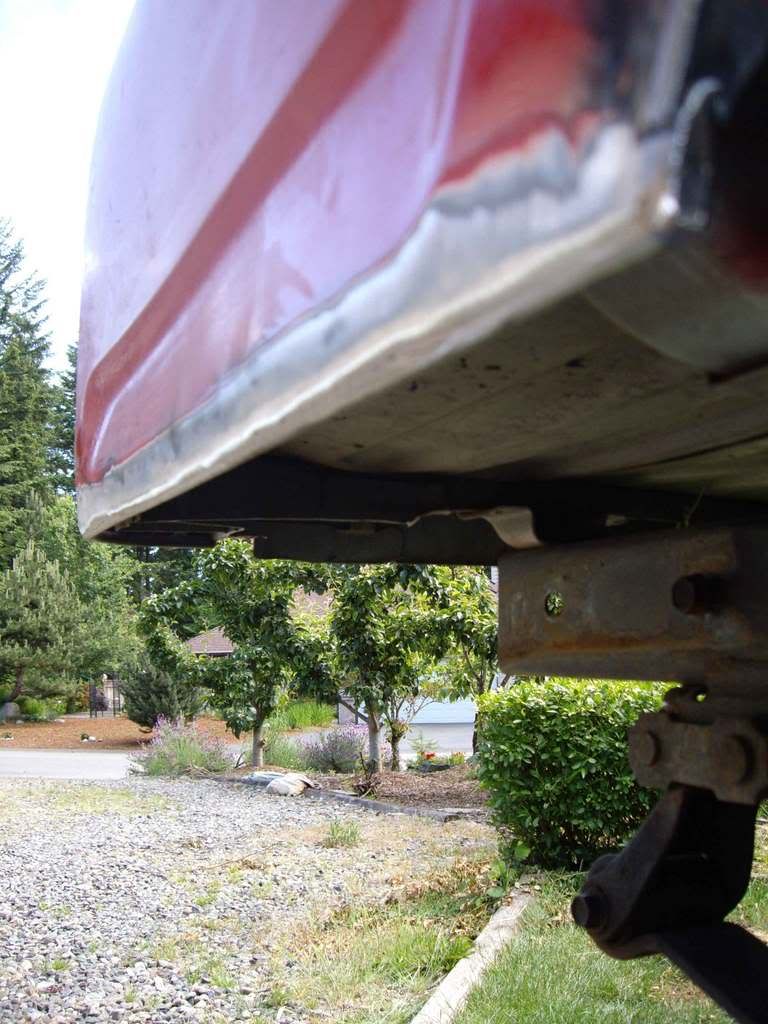 Welded, ground and flap wheeled. No fender edge trim needed here.
Its over already?
Needs a little more sanding, but for today it's good.
Parting shot:
Cut a big-rig mud flap in half and stenciled this on it while the paint on the truck was drying. Should be ready to cruise the malls now!