Boredom = Wheelin Fun 56k warning
So I got bored today and went down to 5-mile pass. Never been there and went before the meet this month on the 24th, just to look around. I took the trails on the left side of the road. The right side had a ton of atv's on it and I didn't want to mess with that.
Didn't really do anything all that technical but it was still fun, took some poser shots and a short video (it fine being the camera man until you kneel down on a covered up catcus and get a couple of needles stuck in your knee). Enough talk here are the pcitures:
Poser shots first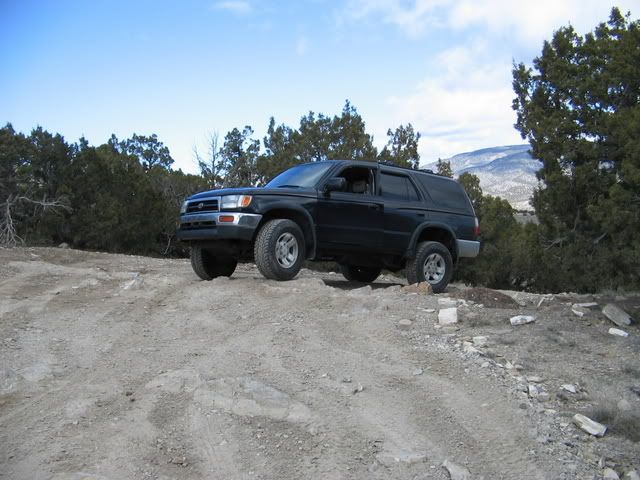 Flexing Pictures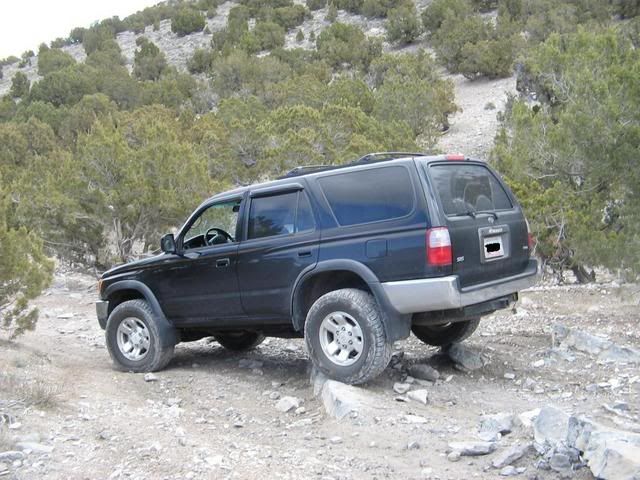 Fun on a ledge: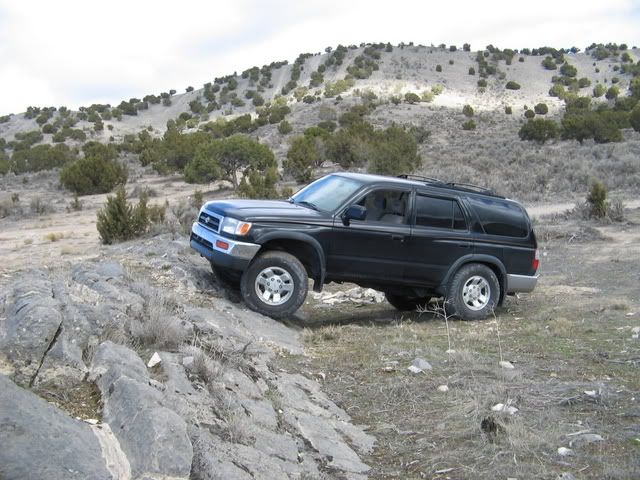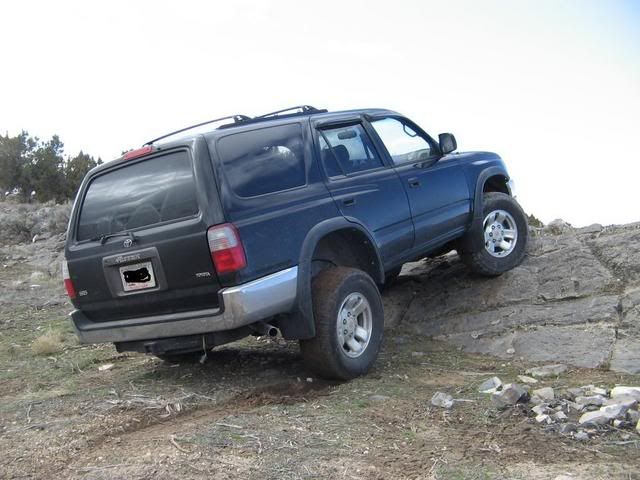 The Ledge:
Video:
I came across a fire that some left burning still a bit. So I put it out be shoveling dirt over and by another means which won't be mentioned.
It's no Tacoma but I still love my 4runner