Discussion Starter
·
#1
·
Dug out an old radio, bought some new stuff from Walcott and got this:
Remove all this stuff to get under the headliner: Caution!! I f'ed up both visor retainers (the clippy things) yanking them out of their sockets. The release tabs are above the sheet metal and need to be piched from above the headliner.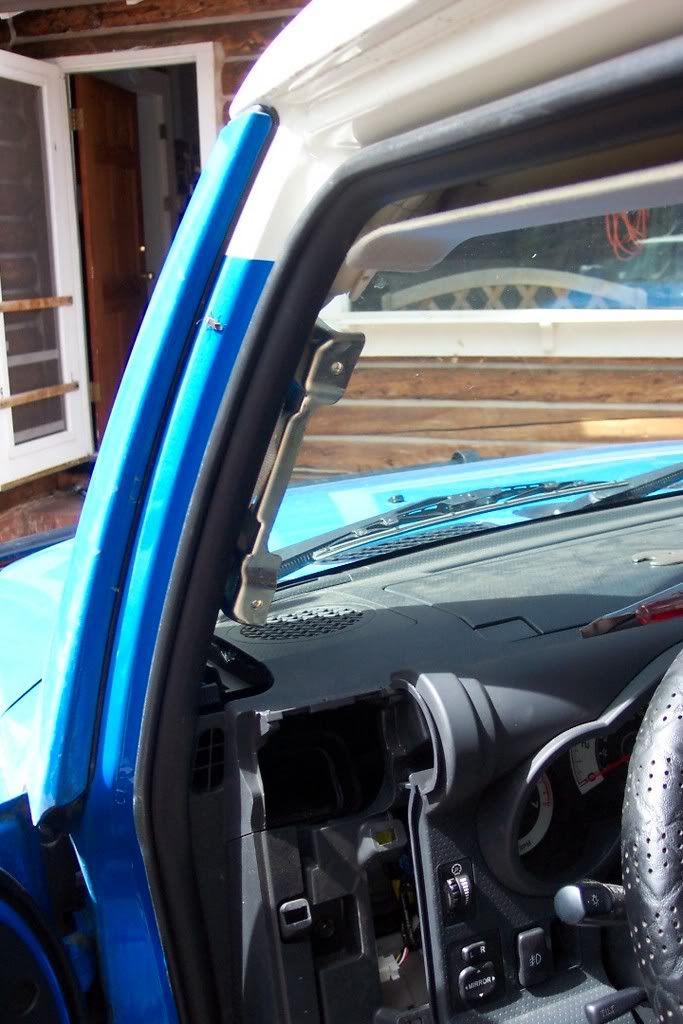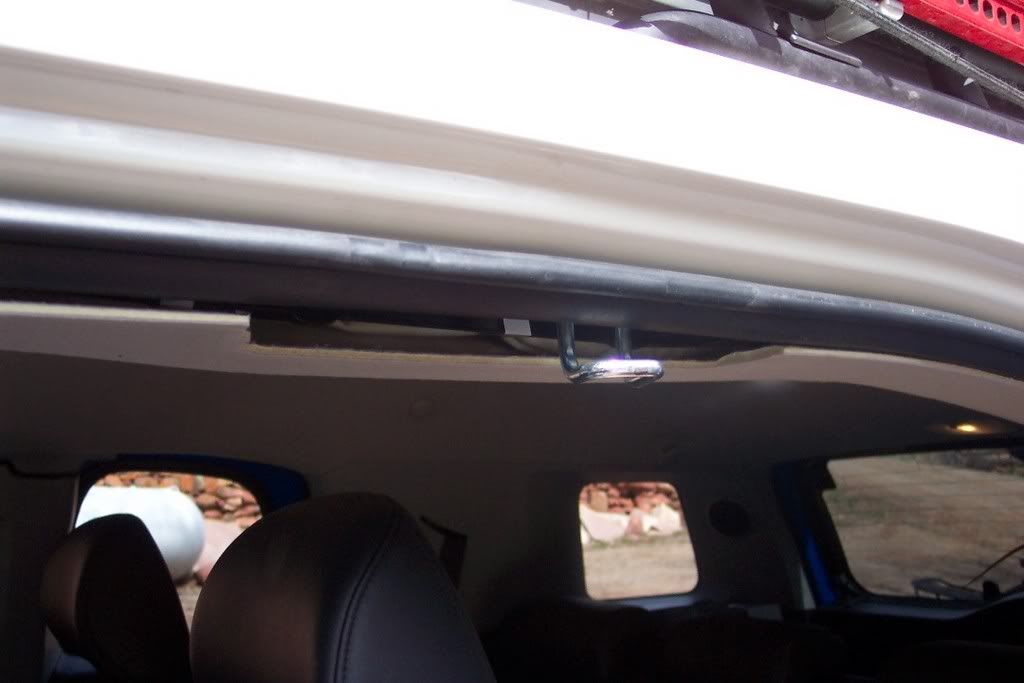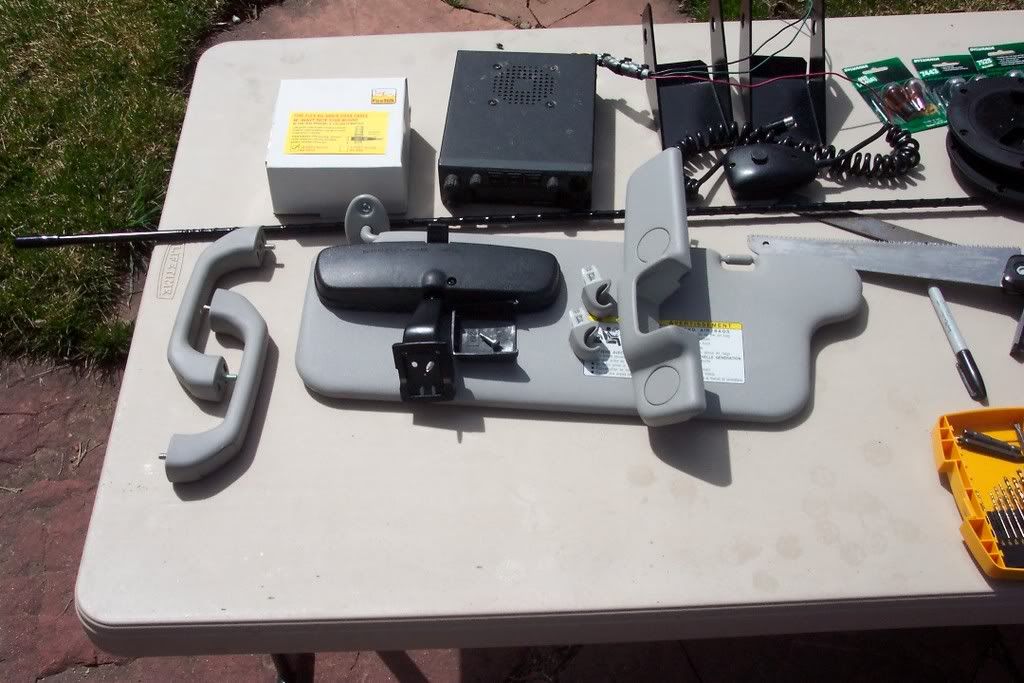 Here's the view.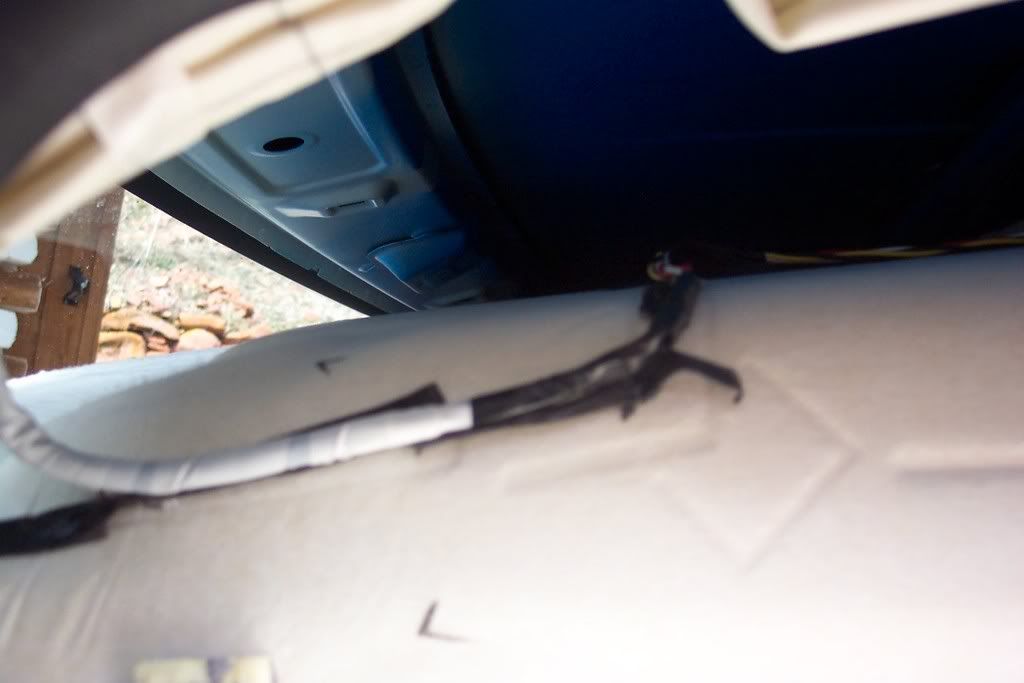 Pull wires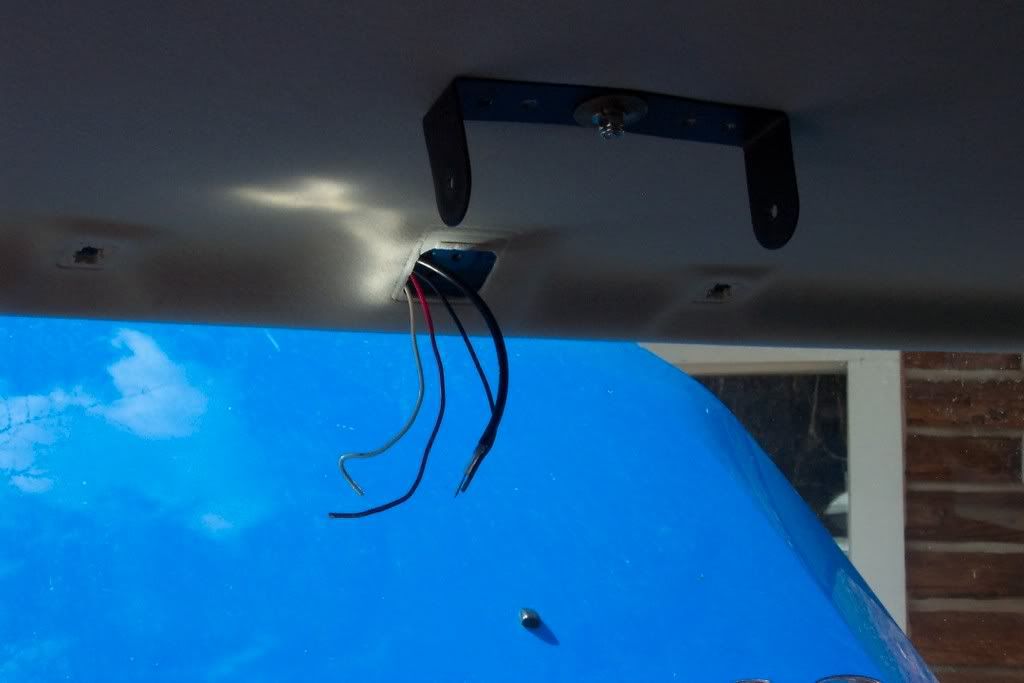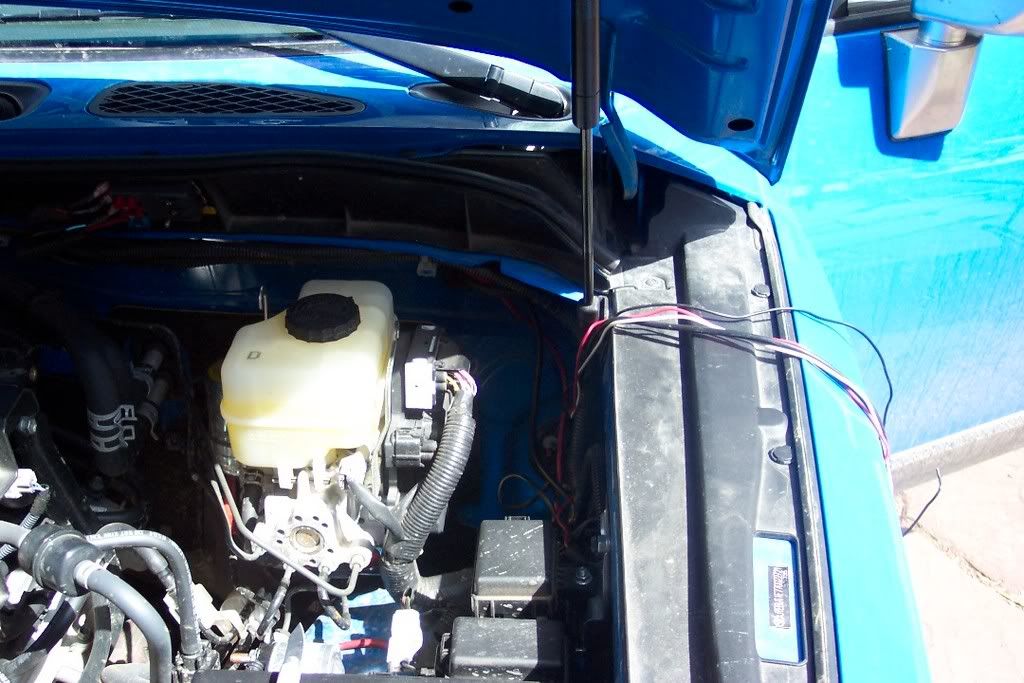 Sorry, no pics of the mounting plate. Simple 3/4 ply with a single bolt throught and tapped the bracket; tight enough to secure, but can rotate radio.
Replace mirror; notch headliner to clear wires, install antenna fitting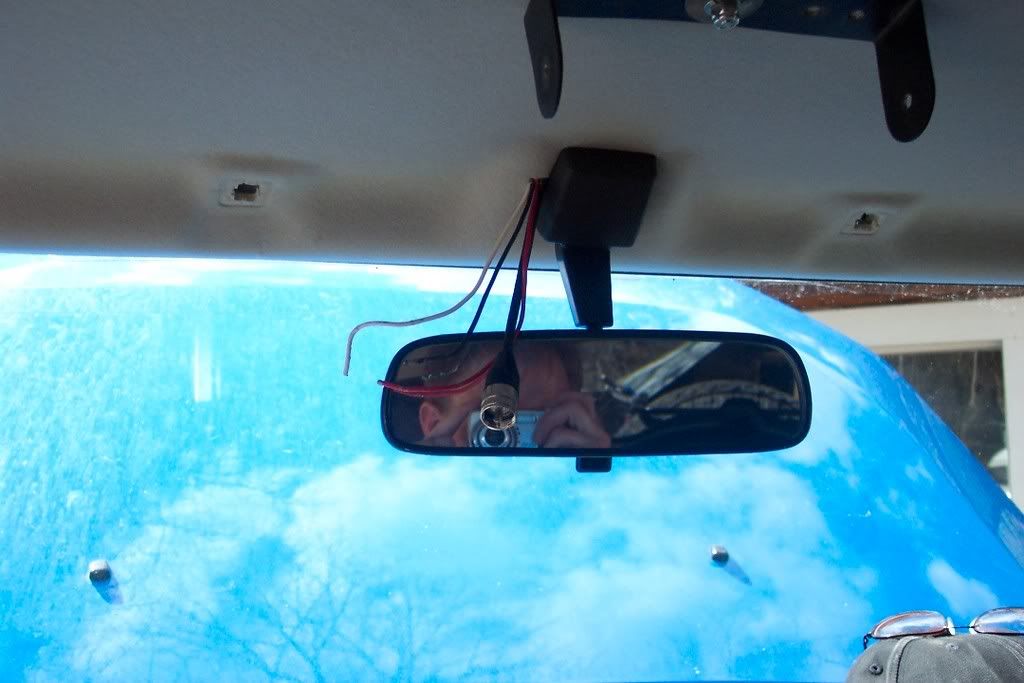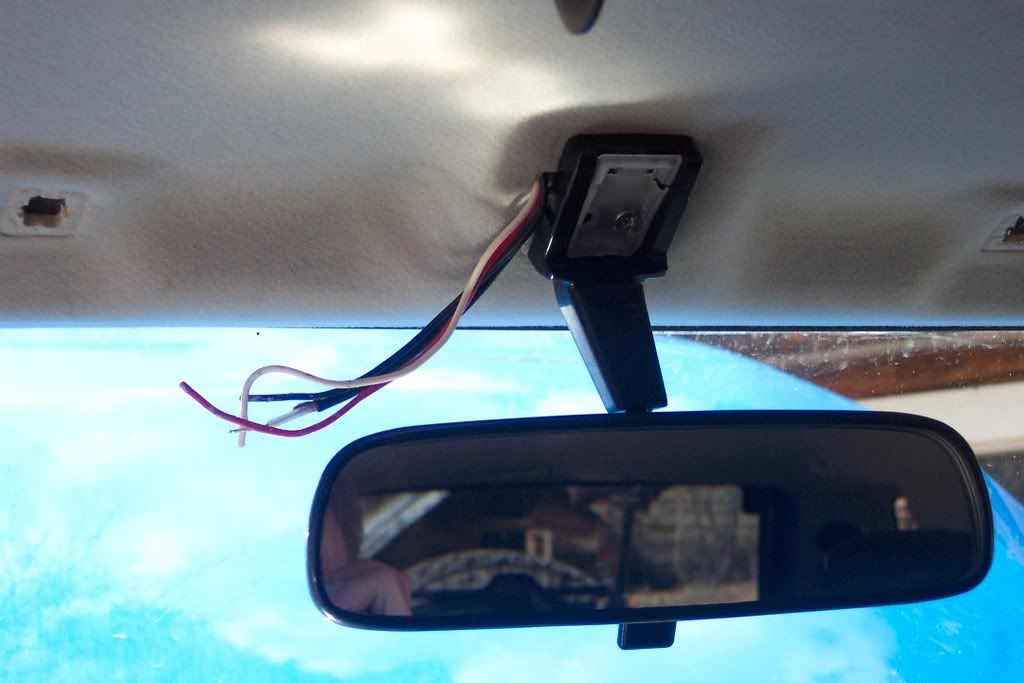 Wire up the radio, mount to bracket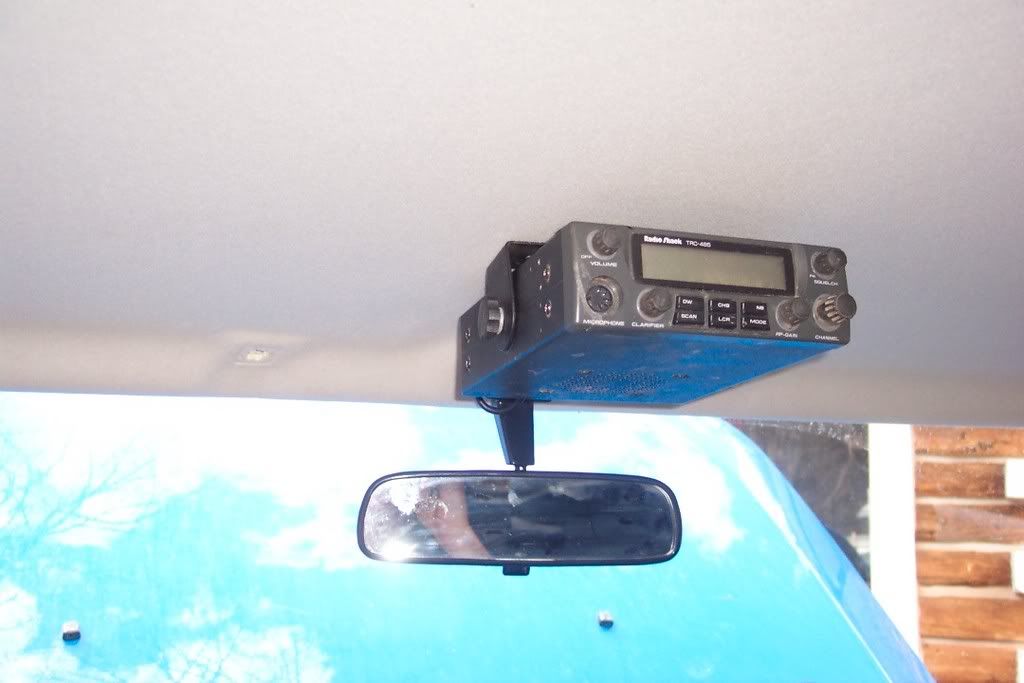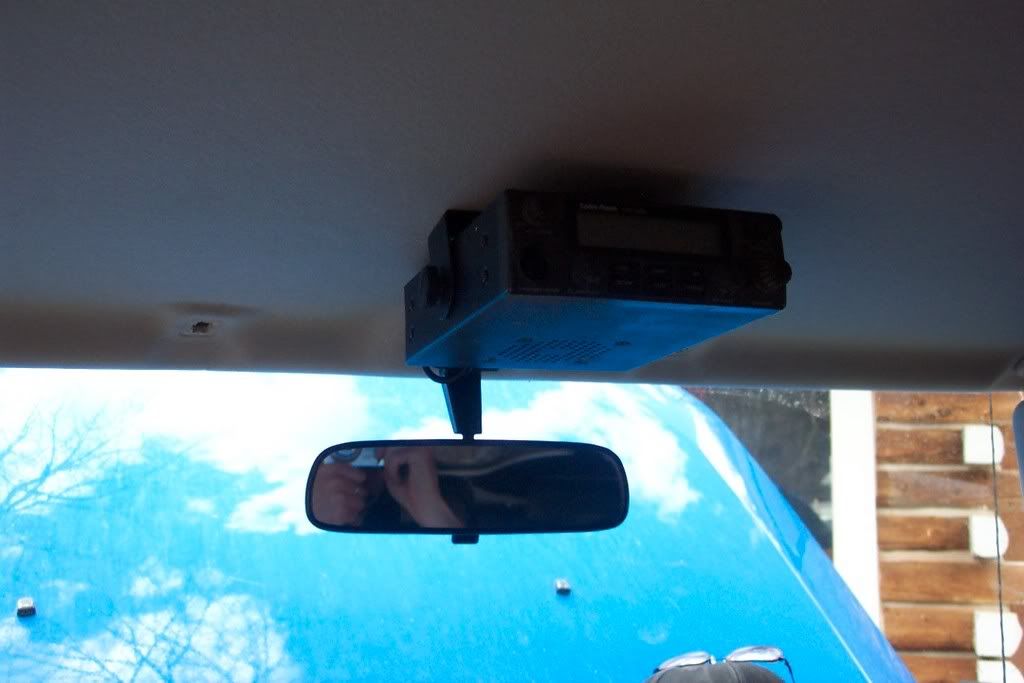 Check wiring... no smoke = good.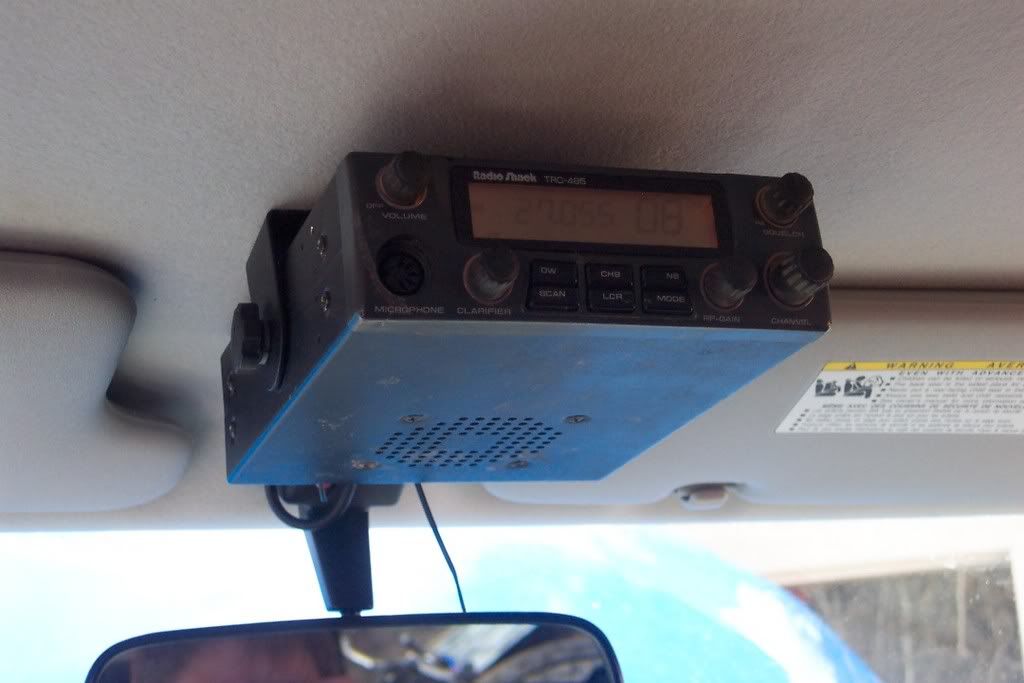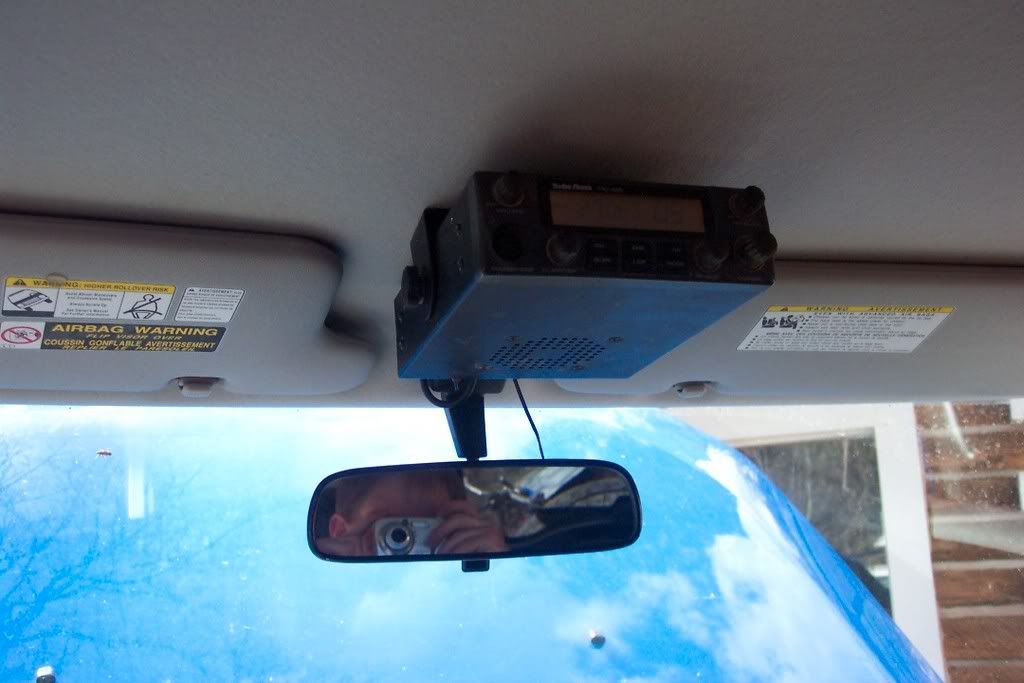 Run cable, mount the antenna