Here some pic's of a 76 fj 40 rear axle which is an offset axle i made centered. Using a 76 fj housing , 1985 toyota rear housing tubes, 1992 4 runner axle shafts and brake backing plate.
Im going to get some better pic's and how to later .
Cut the brake flanges off the end of the land cruiser tubes. One side will be longer .
Cut the end tubes off a 1985 toy truck housing before they taper bigger.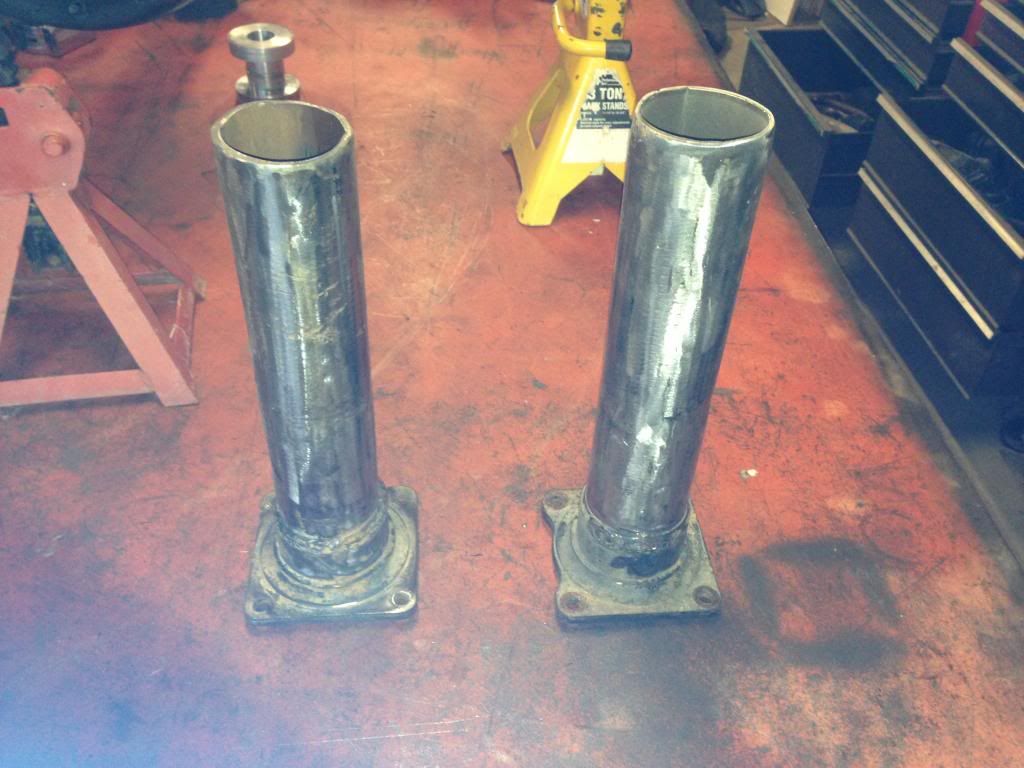 bolted tubes and axle on
Slide into fj housing and stop when splines come to end of spider gear.
Welded a stop to the 85 housing to set the depth of the tubes. Also you can see i drilled some holes in the land cruiser housing to weld in and keep the end of the tube strong and centered.
Took out spider gears and put in some spacers i machined for a 1 1/4 alinement rod to line things up.
Then bolted on some end caps i machined for the end tubes to aline with the diff and welded it up.
Put it under 4runner and welded up spring perches and shock brackets. Still need to finish welding and painting but i couldn't wait to post it up.