Discussion Starter
•
#1
•
I was told to come check this place out. TA DA here i am.
Heres the run down,
24 from longmont colorado
I have 2 heaps. An 87 longbed with a 4-5inch lift. Its a mut of a mix
procomp and trailmaster front end parts and im waiting for a free weekend to swap the trailmaster blocks for the procomp springs.36/14.5/15's on retro directional wheels.oh and joe dirt shackles. Interior mods...Civic seats,wally world locking console,alpine mp3,mb quart speakers,grant ghetto steering wheel.
I just got a downey header,webber downdraft for it...cant wait
pic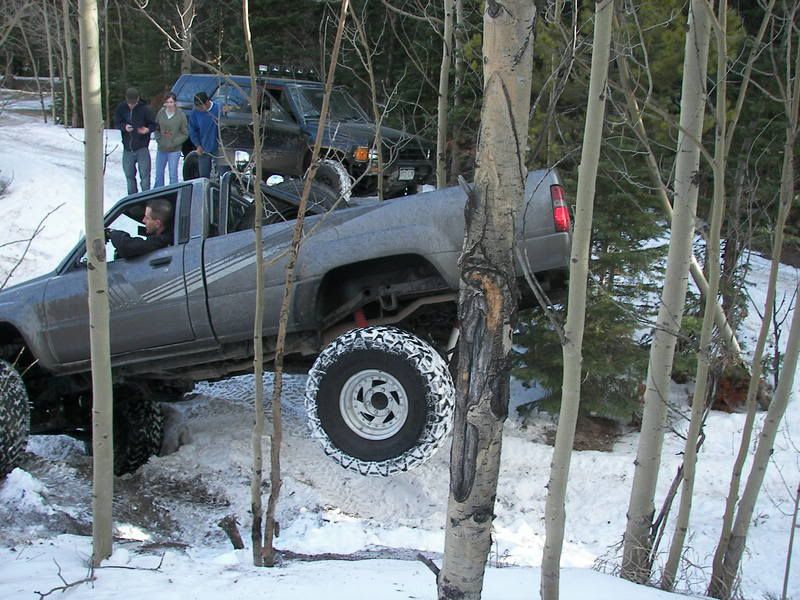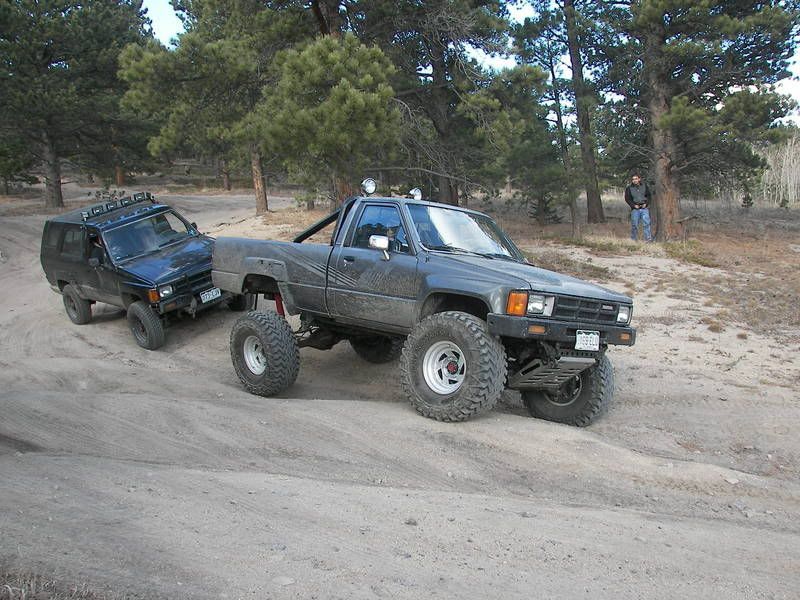 my 85 4runner
still being put together..heres what i have so far some on and some on the floor.
Downey 4inch springs
procomp shocks
f350 shock mounts (getting bigger hoops and not using them)
rebuilt tranny and dual marlin cases
53k 22re
some shackles i dont know what they are.
American Racing outlaw 2 wheels
Bushwacker flares.
elocker rear with IFS rear axel and tacoma brakes
Recaro seats in the front and turbo rear seats.
Painting it Super white off the new toyotas
lots of stereo and a 3inch body and driveline lift.
new front clip in chrome.
Still trying to order trailgear sliders
529's
and tires...dont know what size im going with yet.
pics
when i got it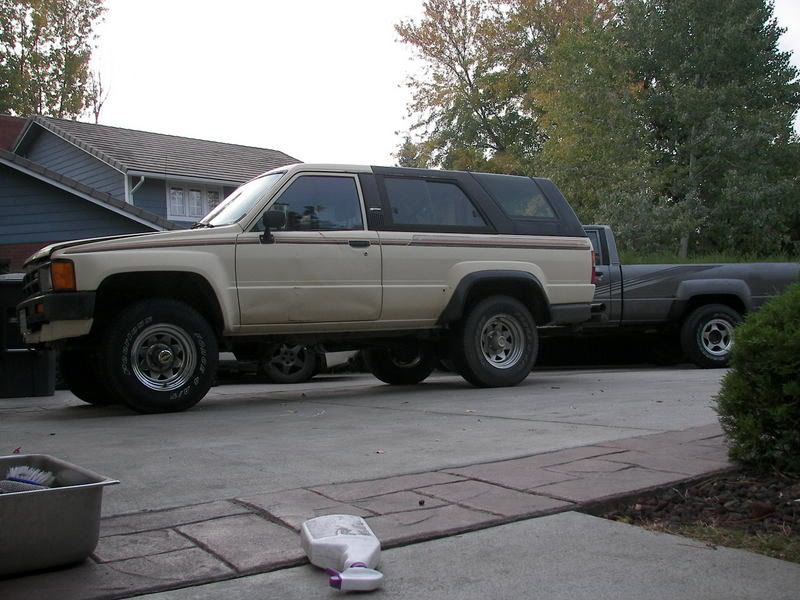 gut it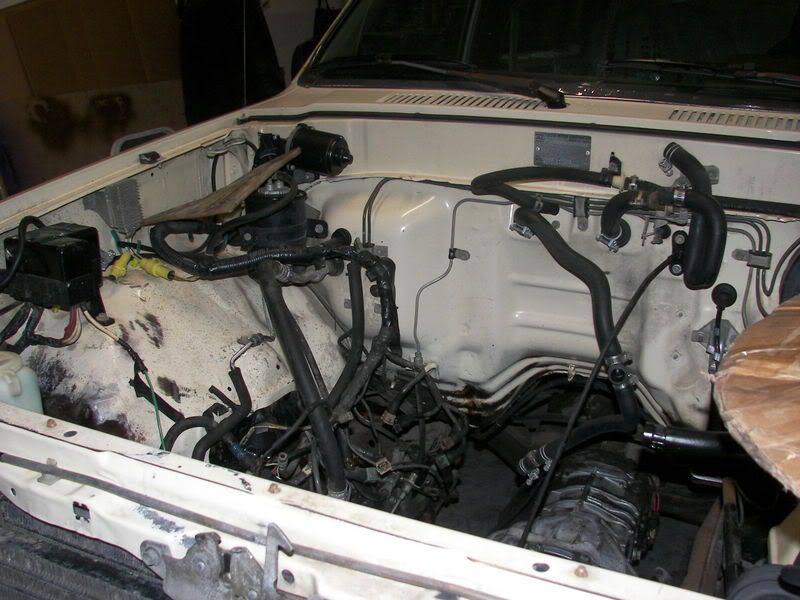 and cleaning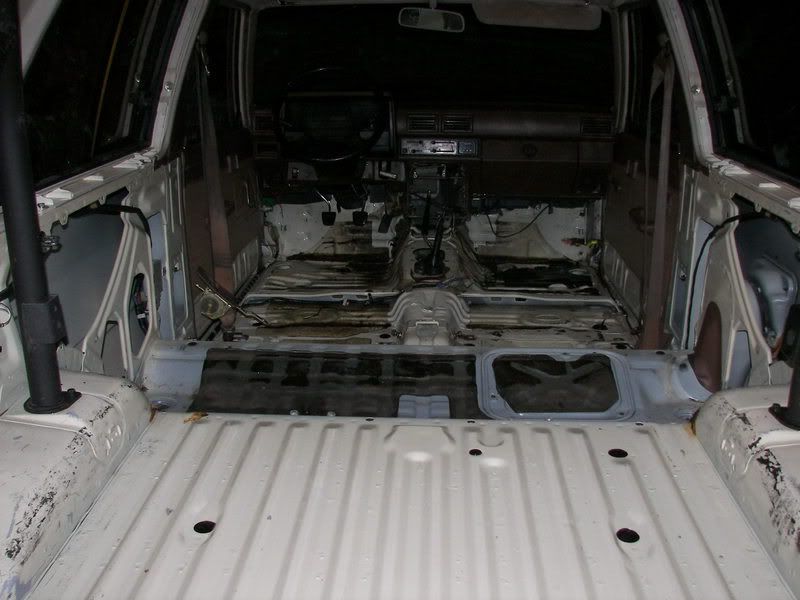 A few of my buddys and i go wheeling about once a week sometimes 2-3 times. Im still learning the ropes of toyota stuff.Im a vw tech so its a lot different then what im used to.
:welder: