Joined a Jeep group today for a run at Crown King.
Good lord....that trail beginning to end is loooooooooooooooooooooong, LOL.
I think the grand total is 58 miles
Actually there were four Toyotas in the group: the legendary gear installer "ZUK", a guy with a pretty sick SAS 87' Toyota running on 1 ton axles and 37" tires, an FJ Cruiser and myself. The rest of the group were all Jeeps from stock to highly modified.
Actually, ZUK was the trail leader. Very nice person, and very knowledgeable about off-roading and about Toyotas of course.
Didn't take a chance to take many pics since we didn't make many stops.
Here's a poser shot of ZUK's tacoma, and my reg cab to the right
One of the few places that we stopped to wait for a couple of guys that were trying a pretty steep climb. The rest of us took the bypass. The SAS toyota on 37" tires can be seen at a distance.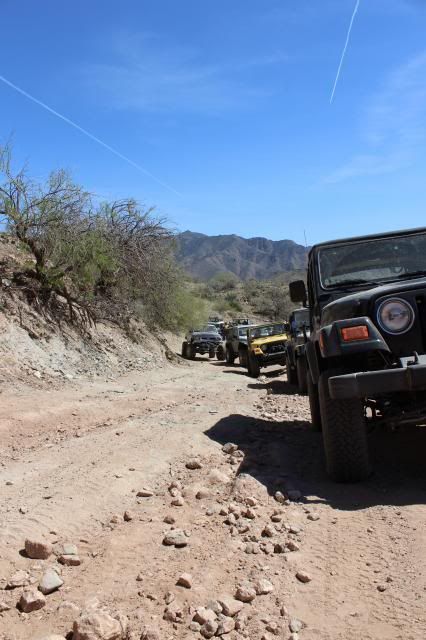 On another climb following the Jeeps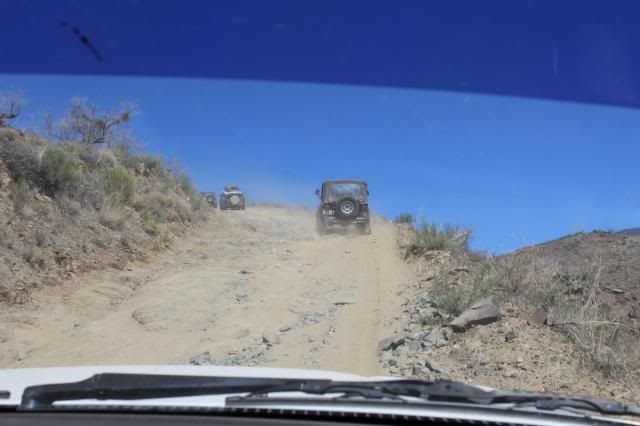 Random shot of the group in one of the trails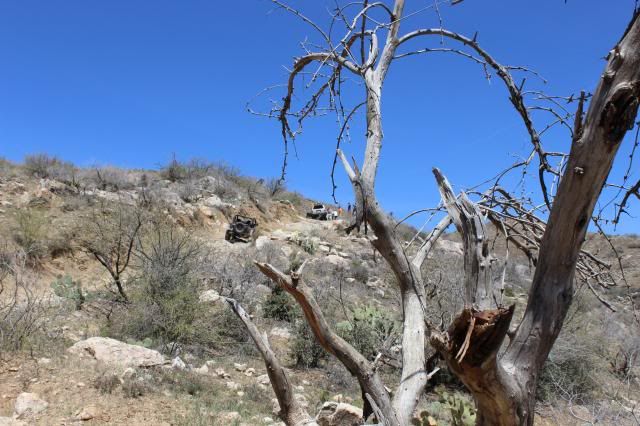 Overall Crown King is a great trail, easy to moderate. If you take the steep climbs along the way instead of the bypasses then it can get pretty hard at times.
We just need more Toyotas on the trails!!