I heard this was done before but I couldn't find any threads on it . . . Basically, I've been trying to clearance everything for my set of 37s. . . . I trimmed the front ARB bumper and clearanced the pinchweld. . . . The only thing I was still rubbing on is the fender flares . . .
So here's an easy way to gain another inch of clearance with the stock fender flares. (Yes, I know I could just get rid of them, but I personally like flares, and I didn't want to pay for some ugly aftermarket set.) So here's what we did . . .
We just pulled out the bottom of the flare, took a cutting wheel and trimmed off some of the body panel behind it, pushed the flare back toward the door, and put a self-tapping screw through it . . . .Viola! Plenty of room for the tires now . . . .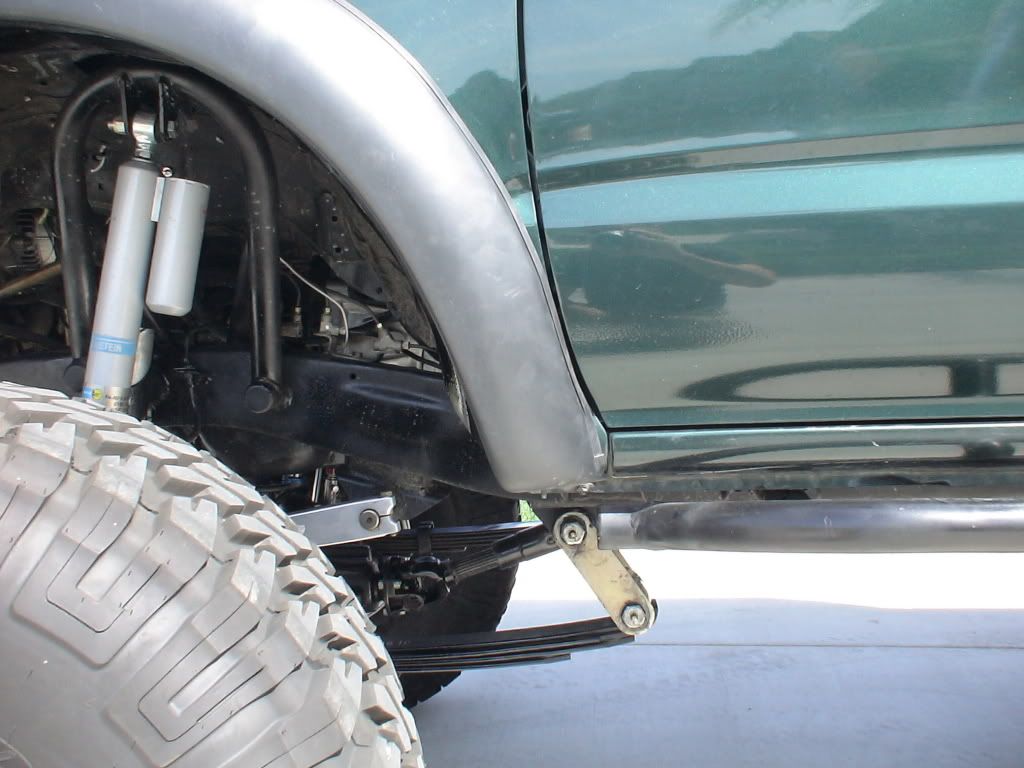 Sorry, I don't have a picture of the truck flexing, but we did test it on a forklift and there was more than 1/2 an inch of clearance now.